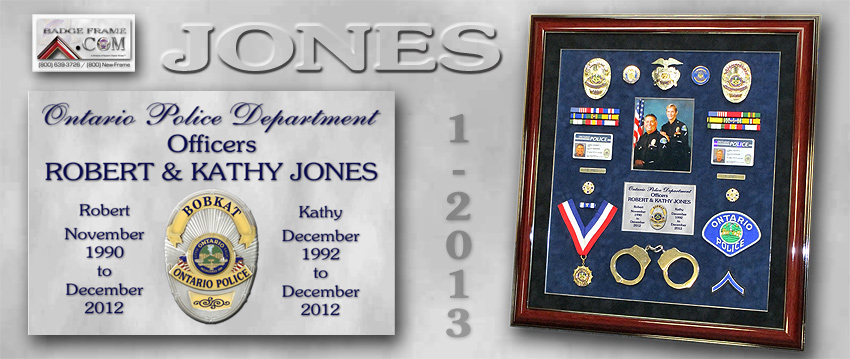 Larger Image Here

Initial sign graphics for the Firearms Training Facility dedication...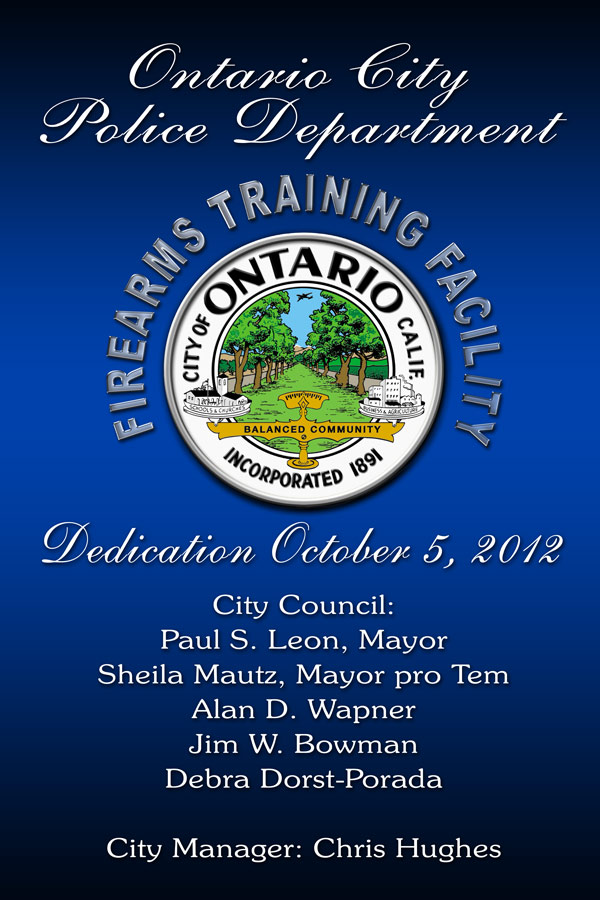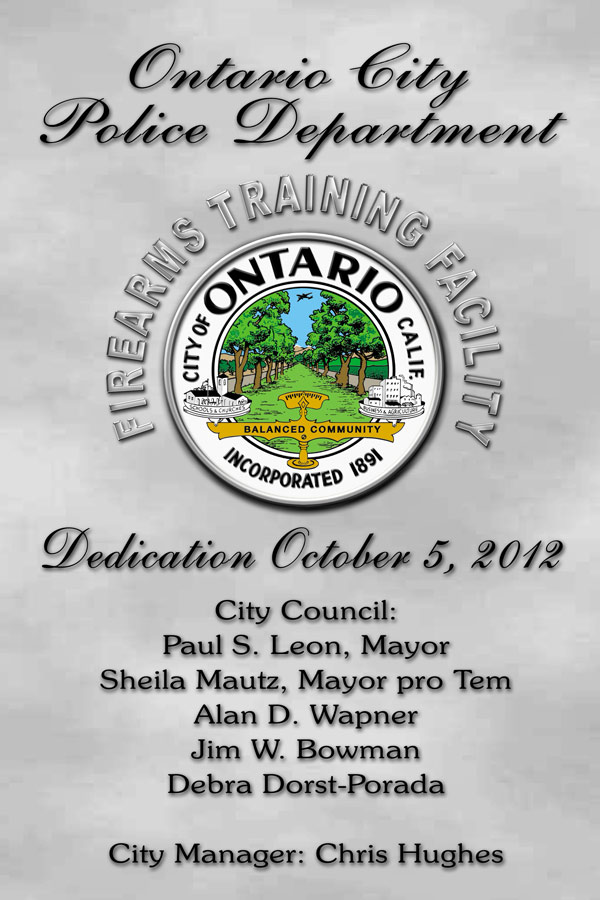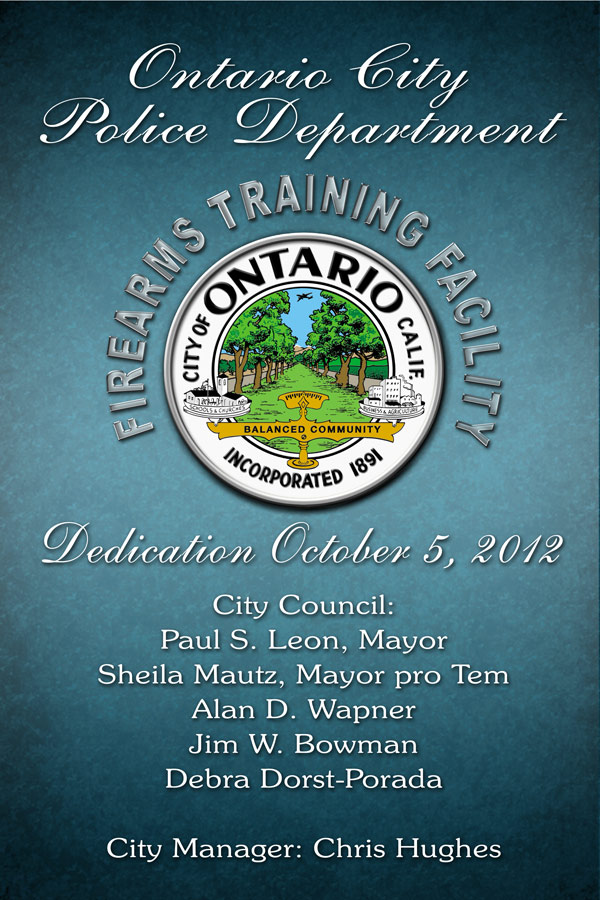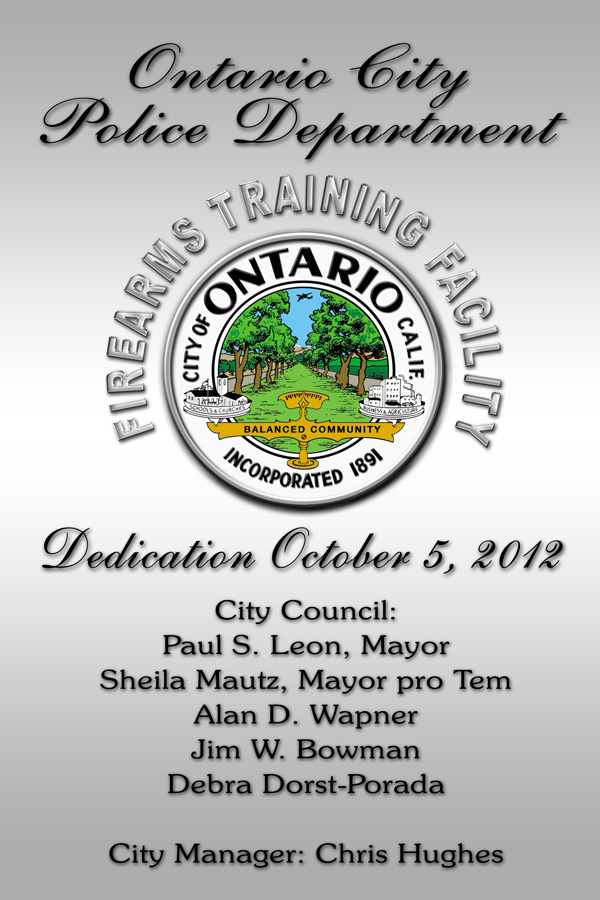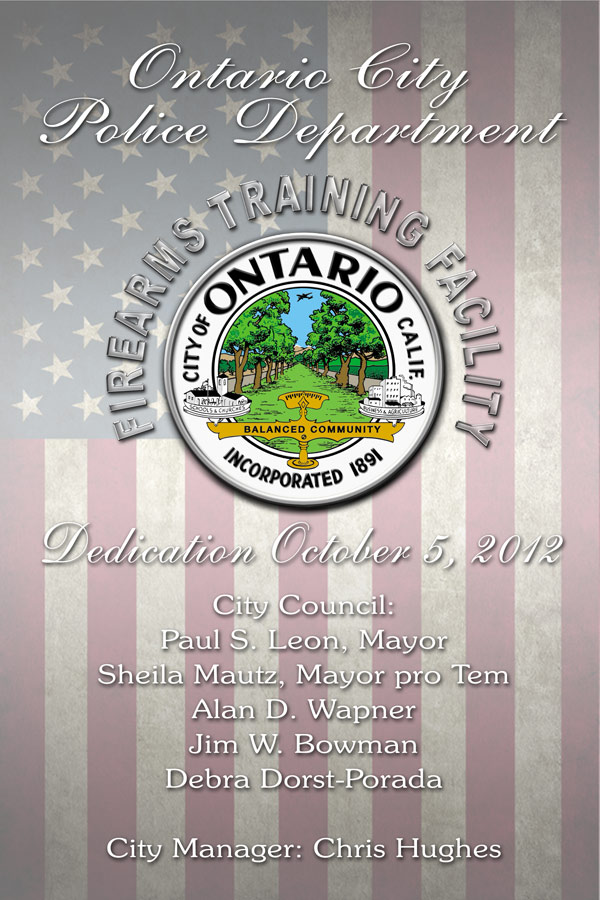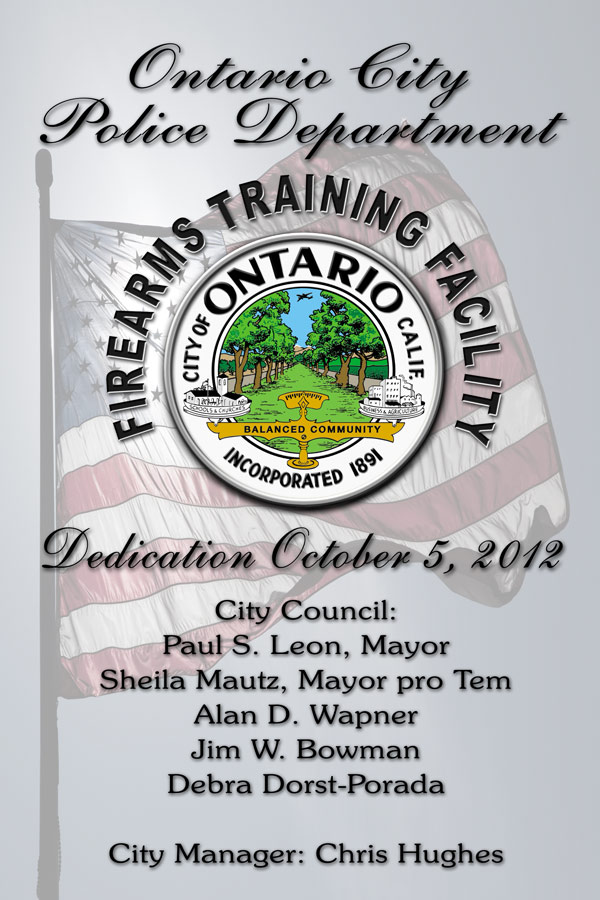 See actual size cross section here
9.5x19 - click to enlarge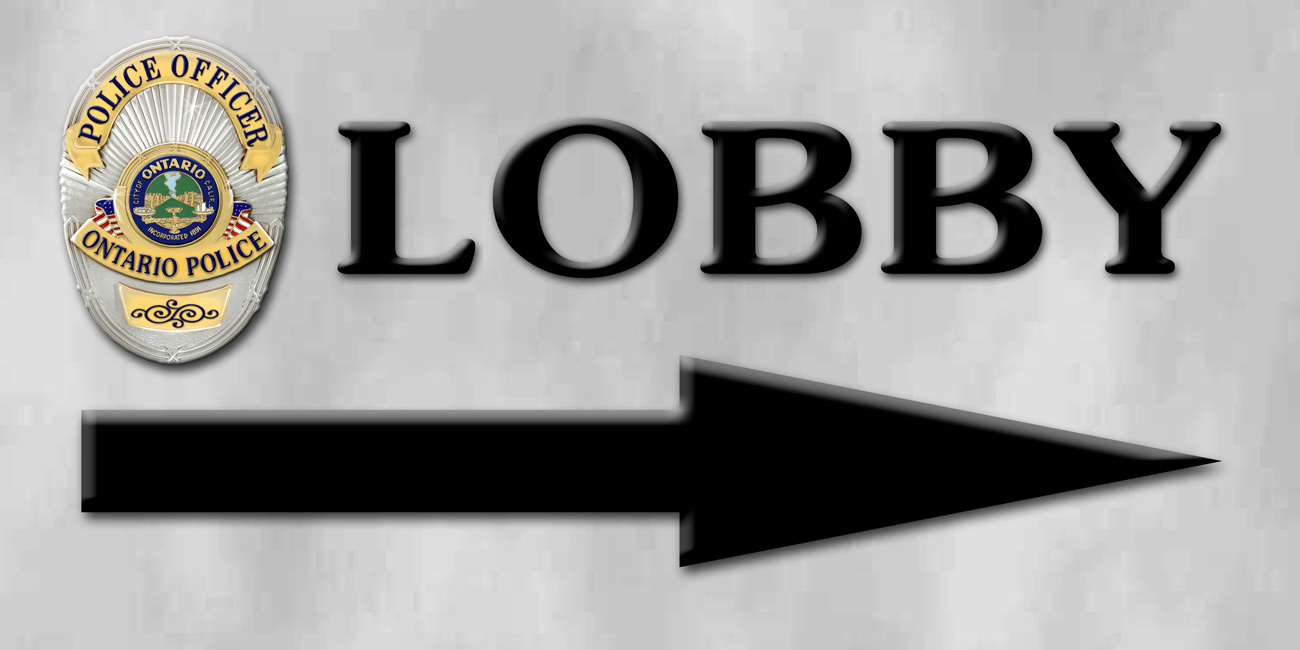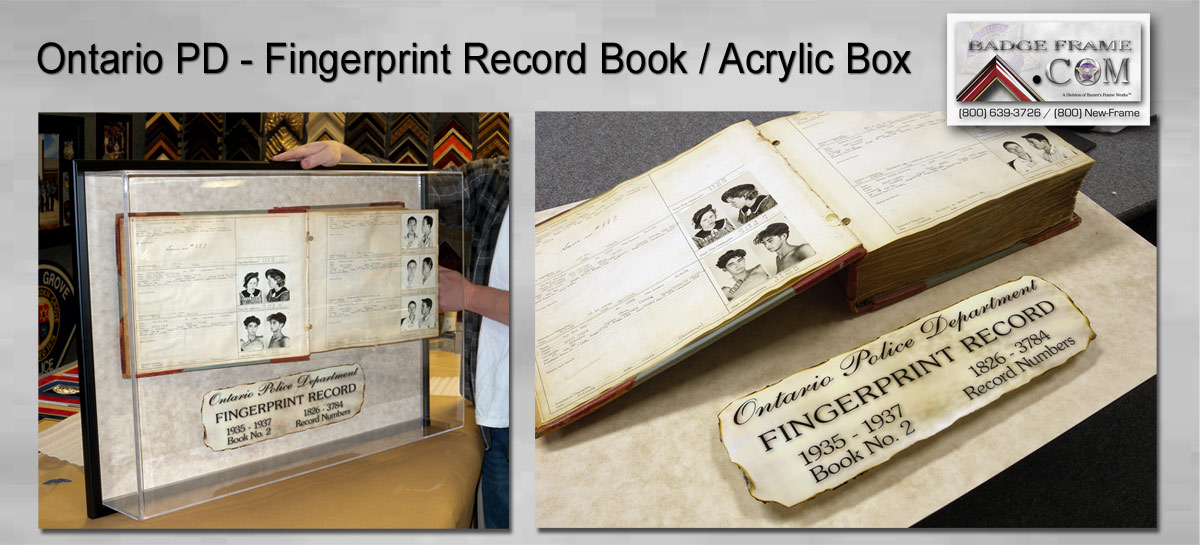 see larger image here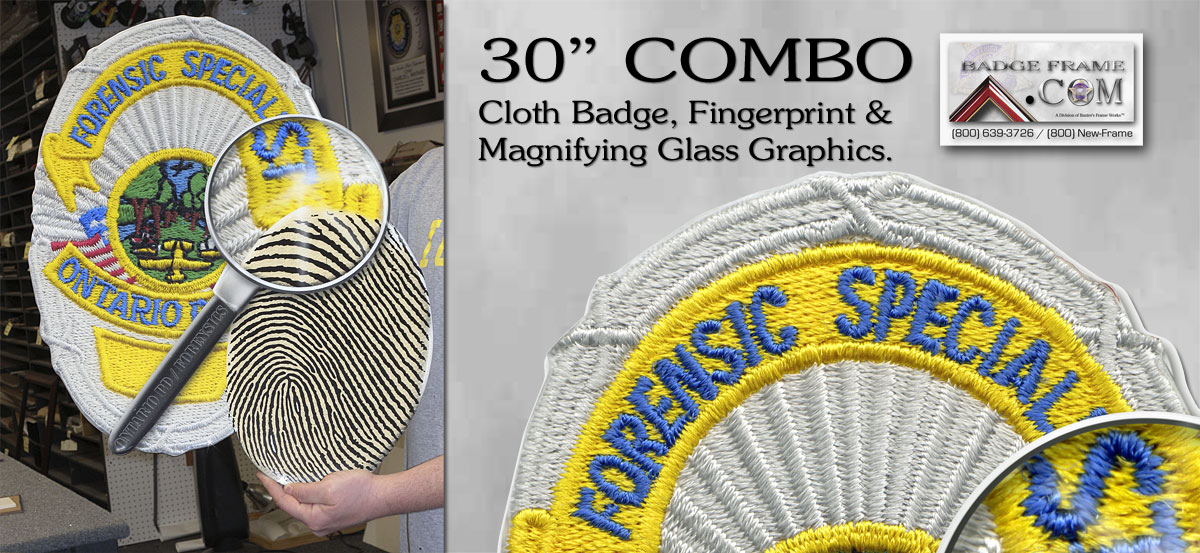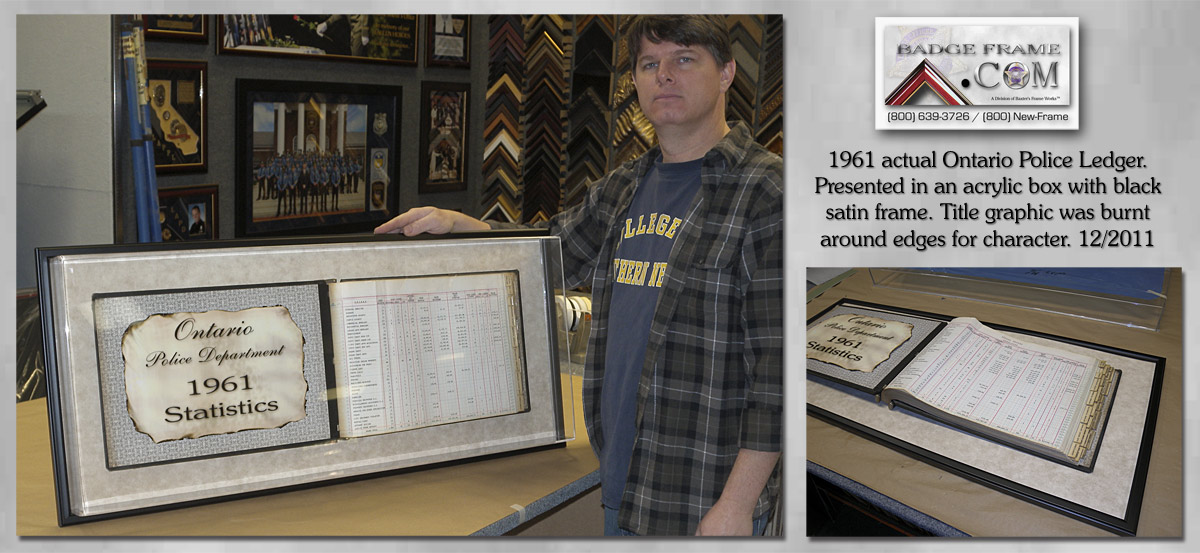 see other images here...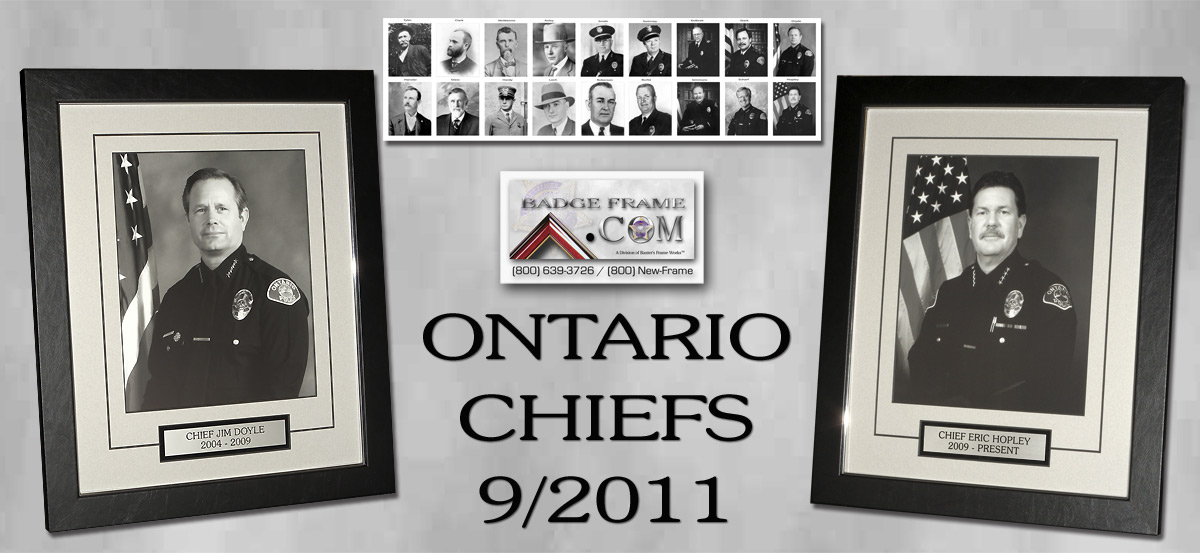 18 Ontario Chiefs framed in black leather with grey flannel
matting with v-groove that intersected a laser engraved nameplate.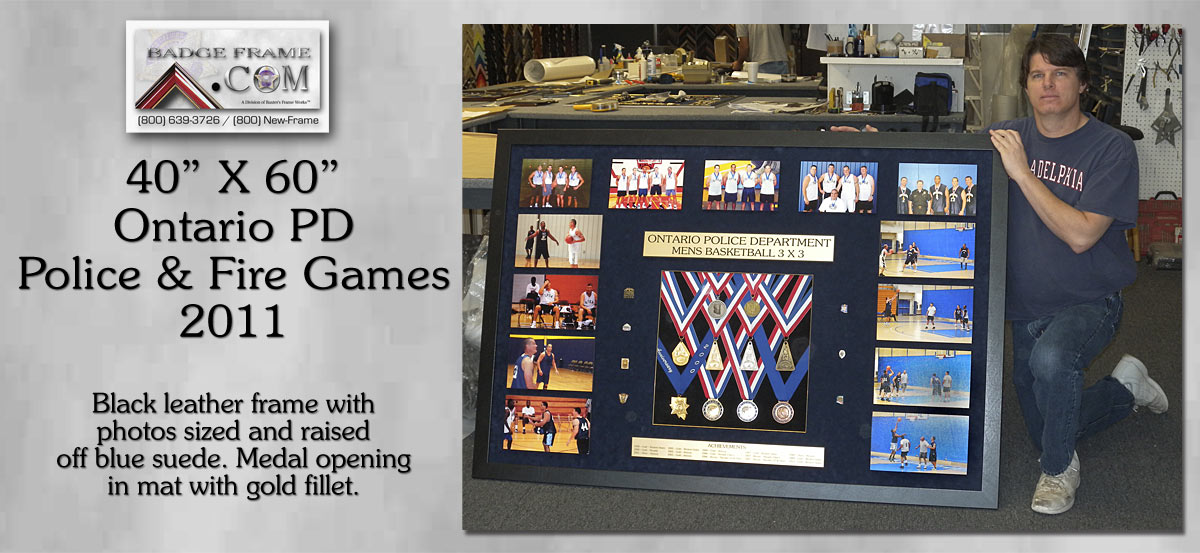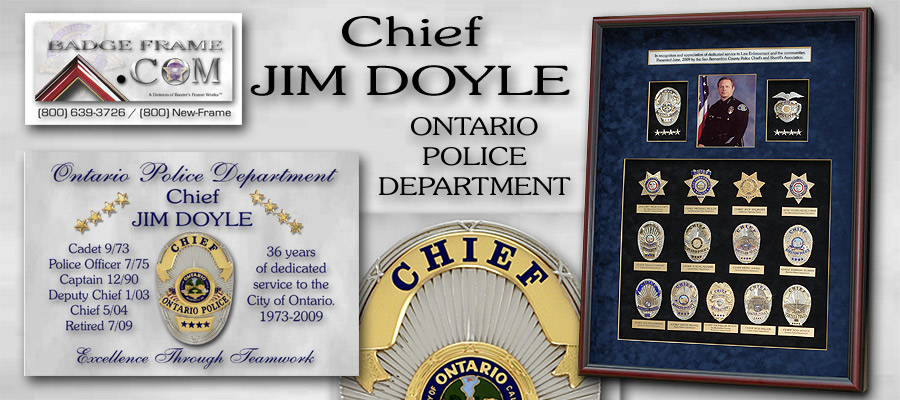 see larger image here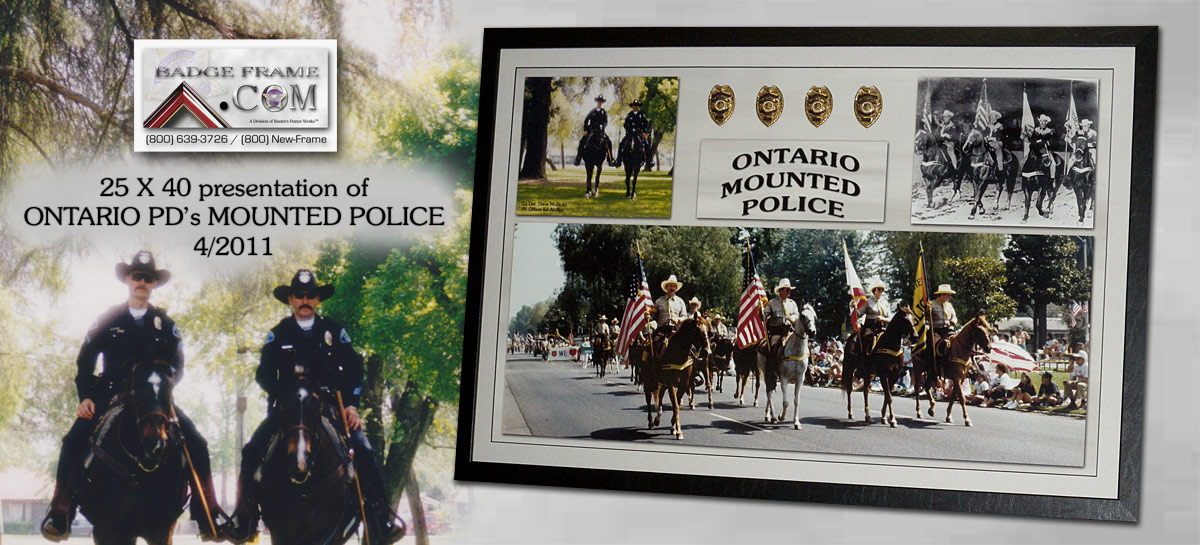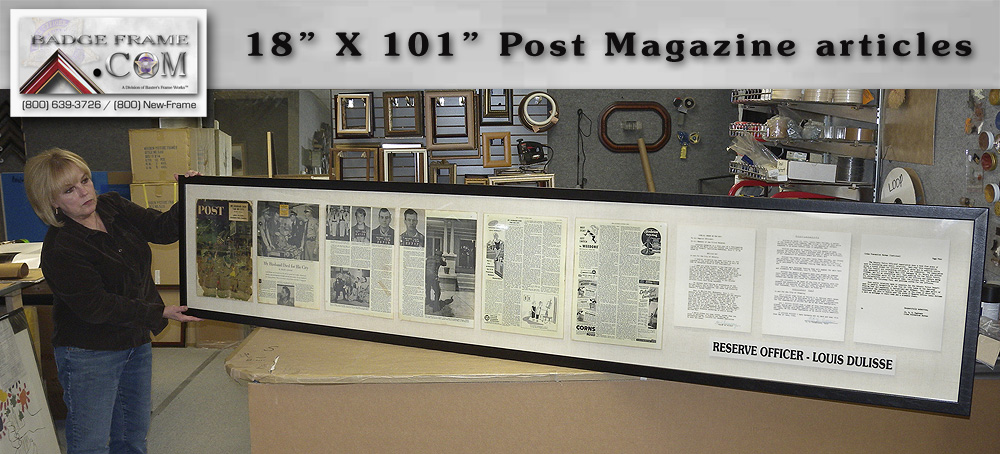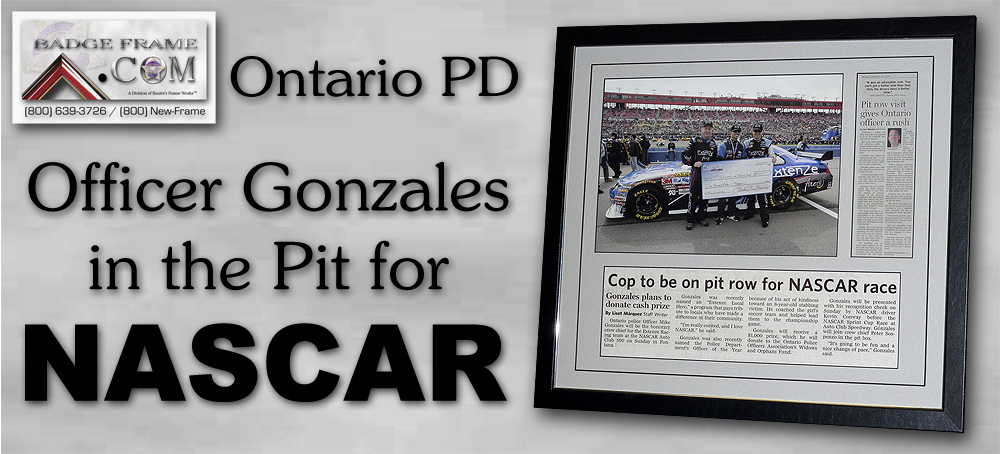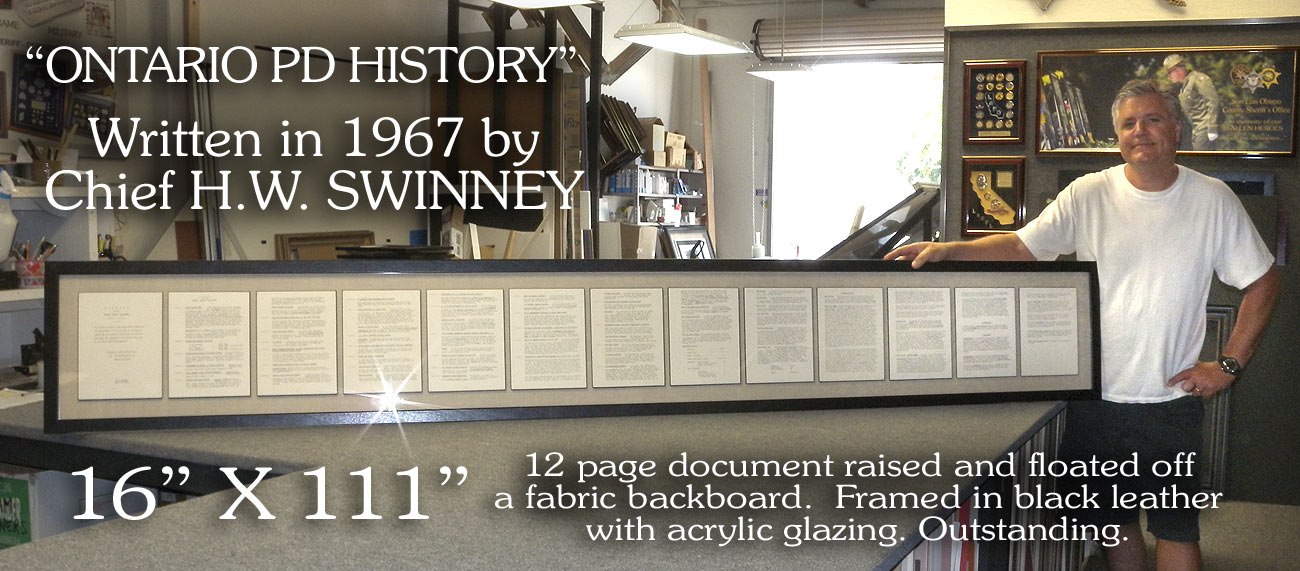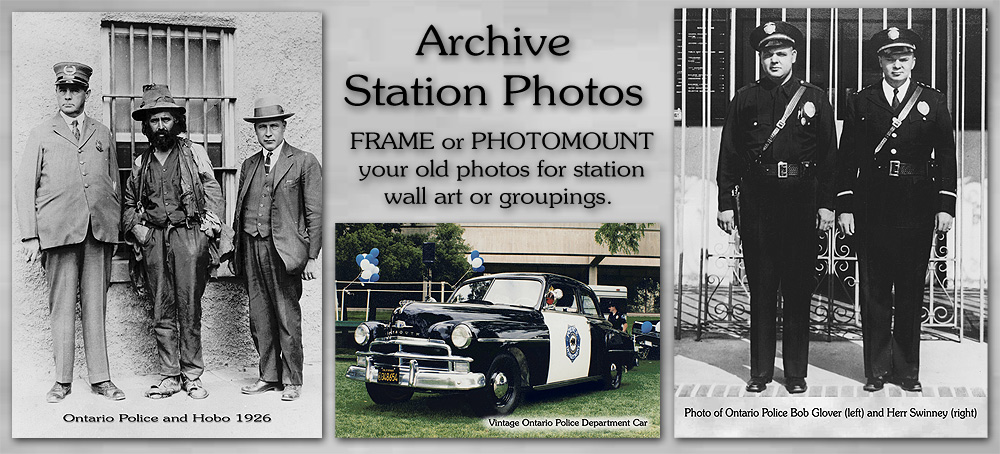 See our Station Archive Photo Section here...

see our sign section here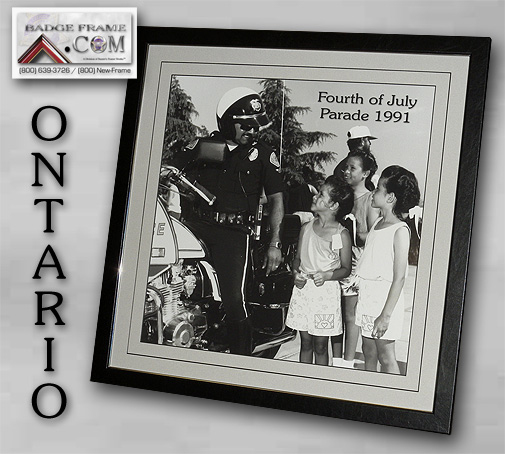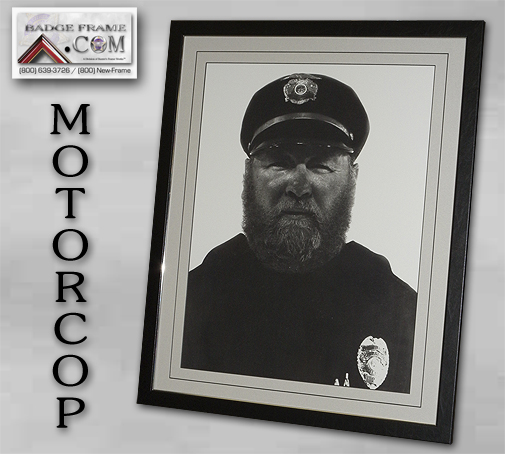 Ontario PD / 1991 4th of July Parade 24" X 24"
The old photos from your organization make great station art. We can enlarge or reduce sizes, re-scan and touch-up, add graphics
or text of your choice to make an awesome addition to your facility. Here are a few examples...
You can also display the pieces without the frame and mats with our
PHOTOMOUNT
technique.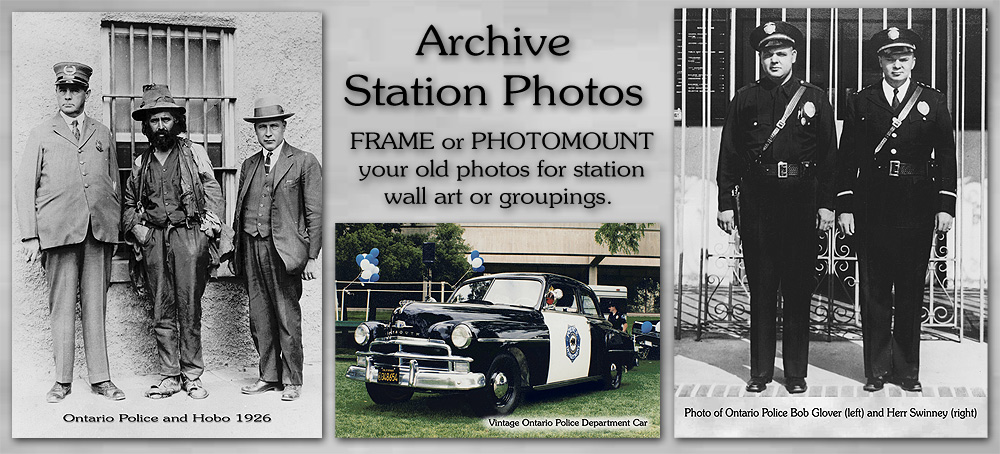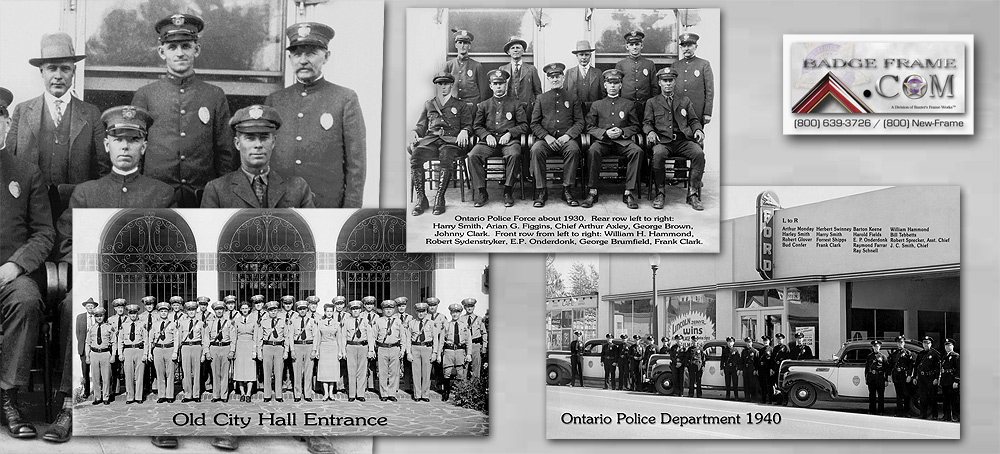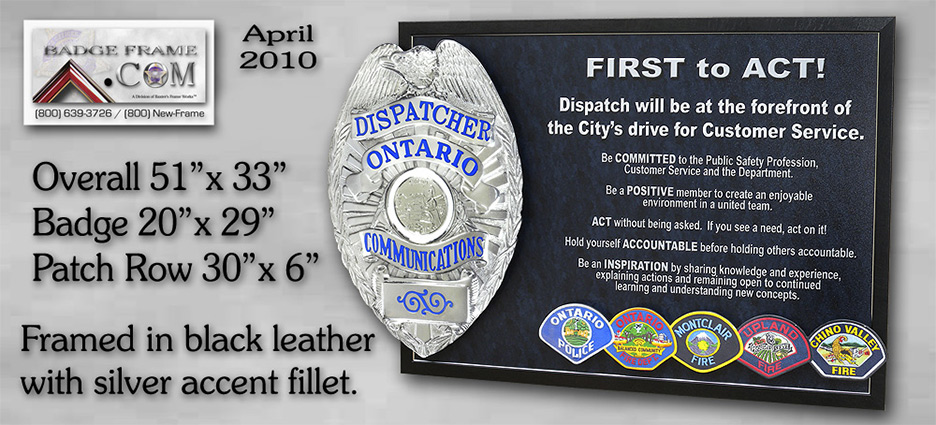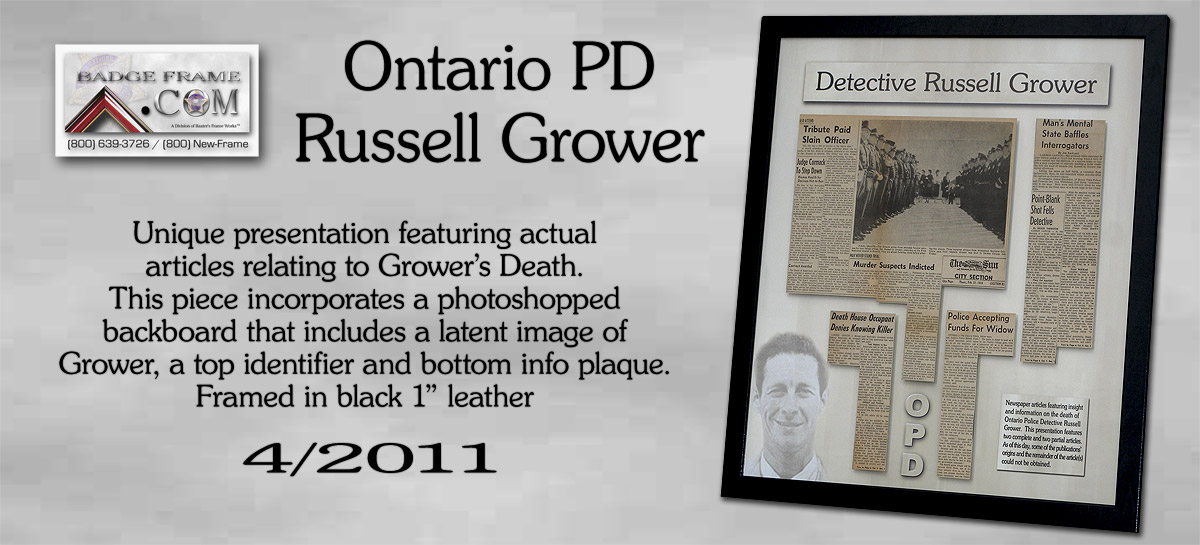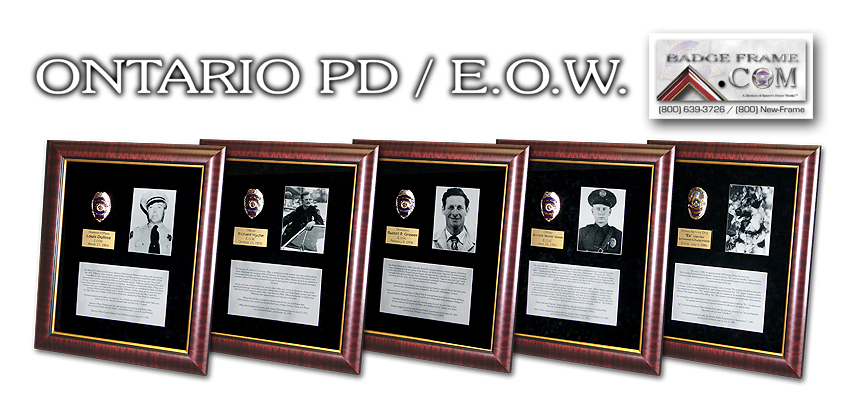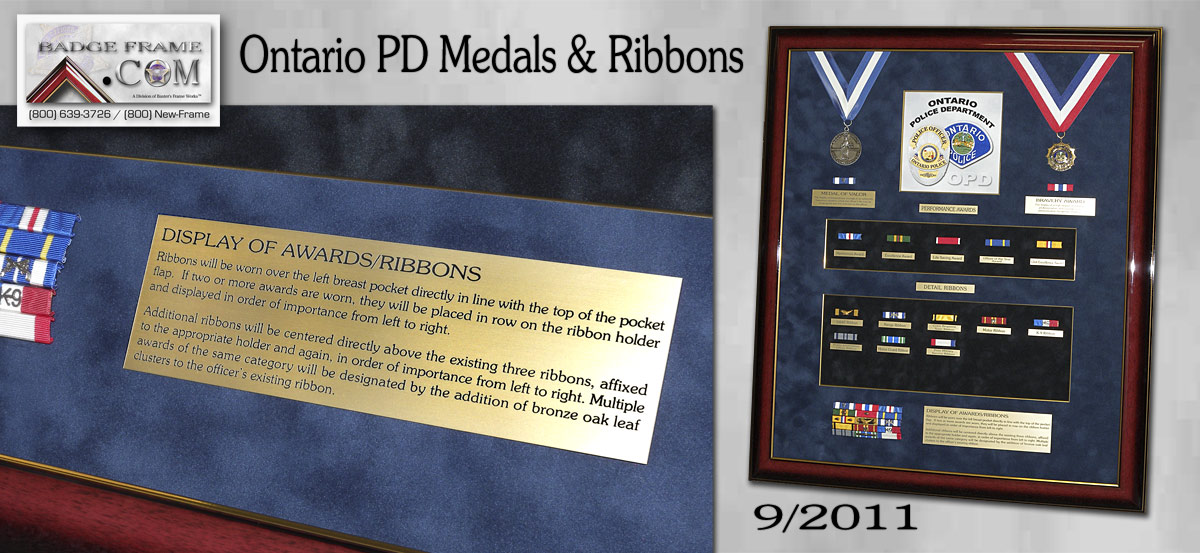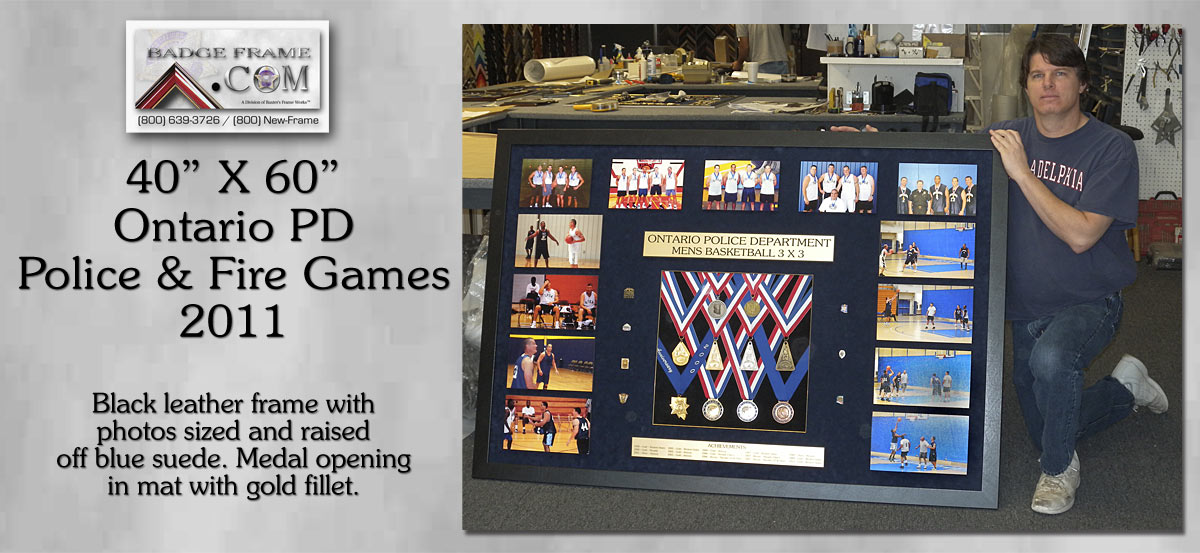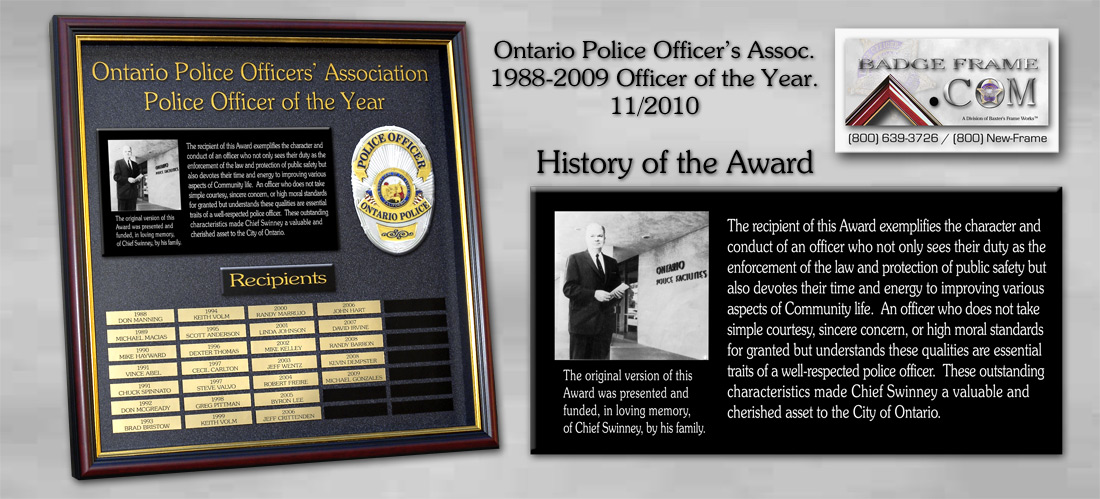 see larger image here...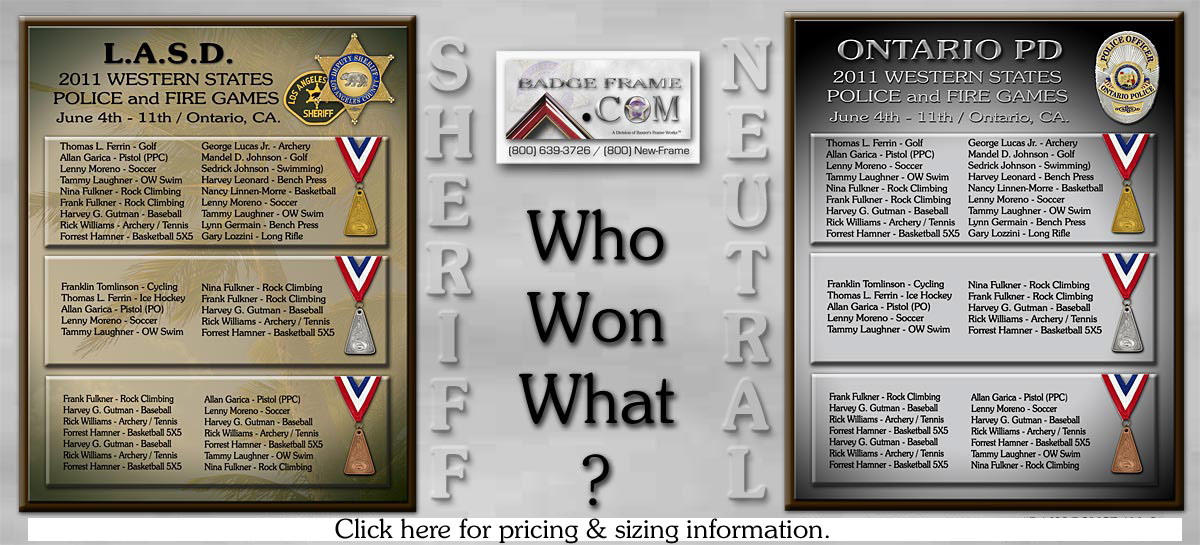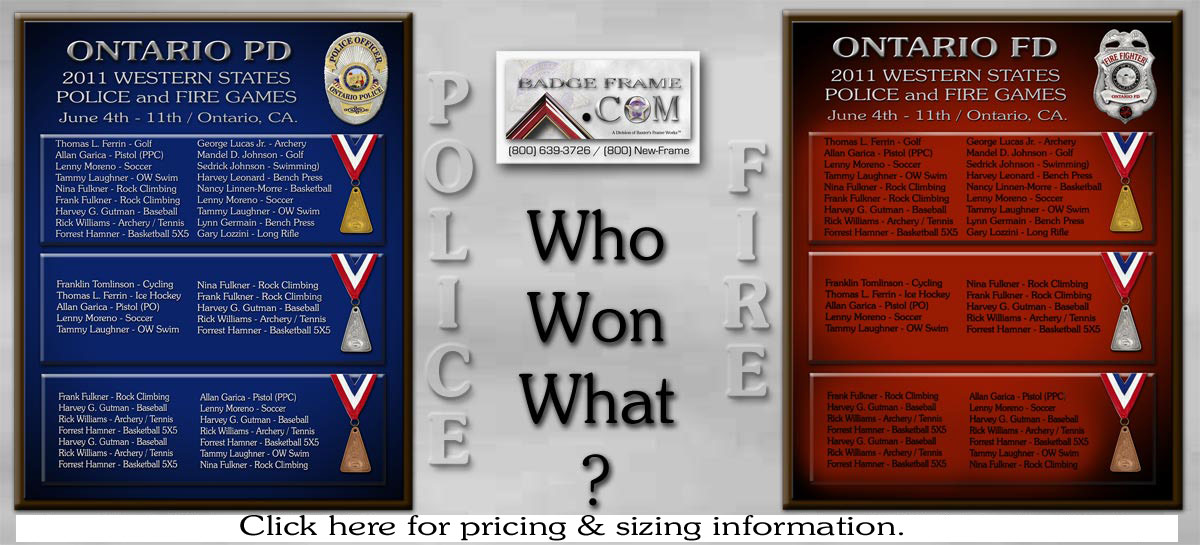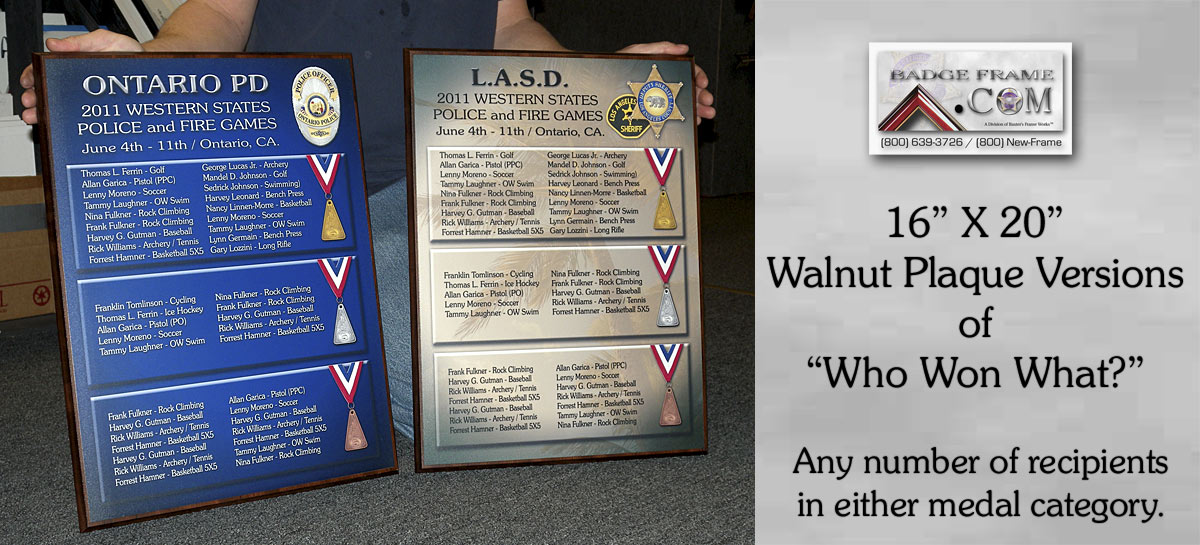 Actual size (when 16X20) shown below...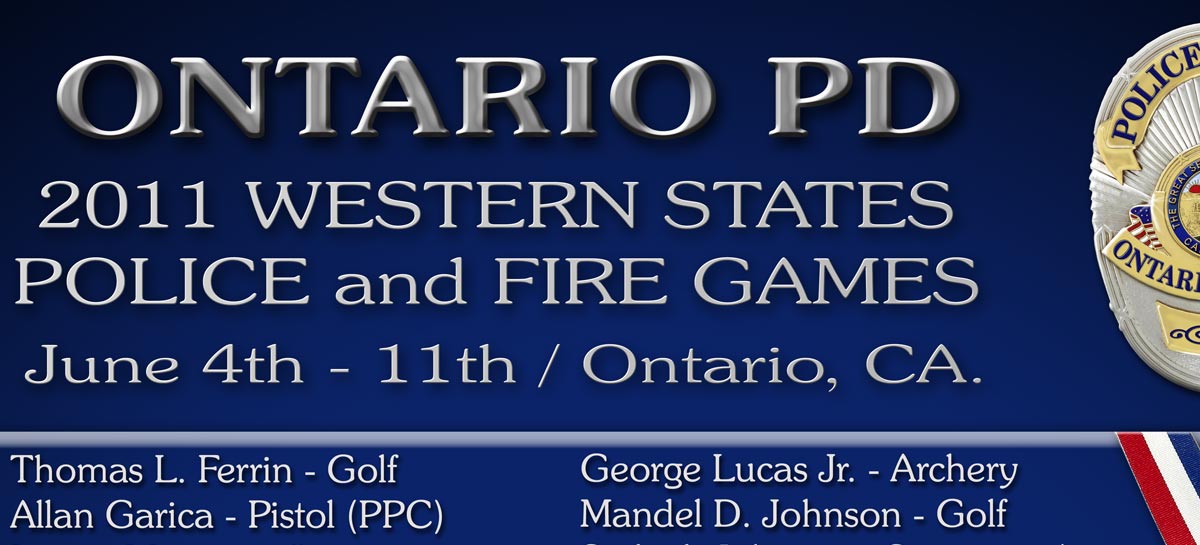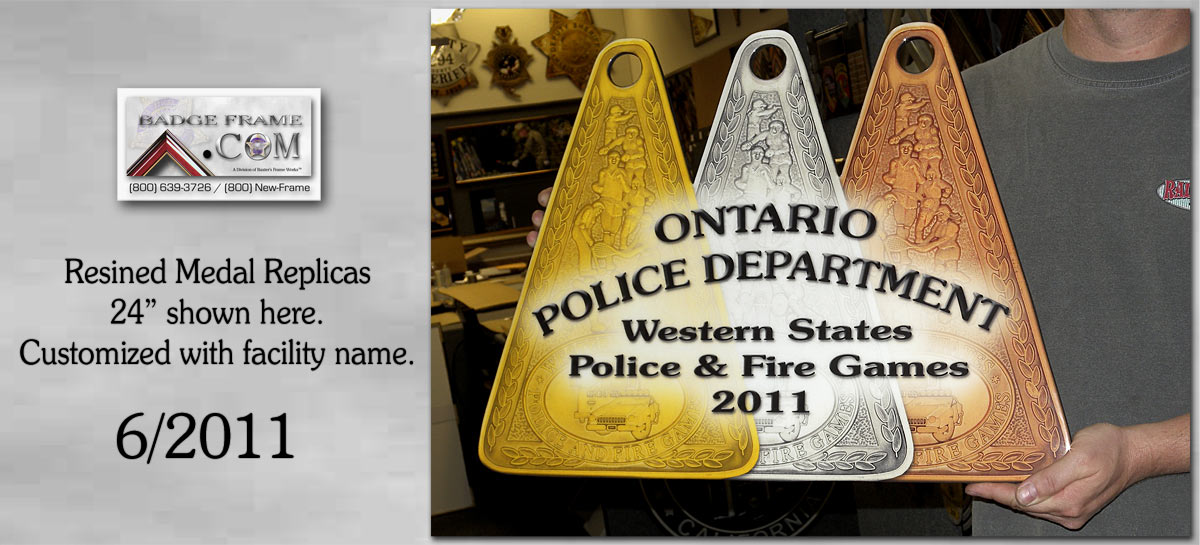 Call us...(800) New-Frame / National Toll Free
© 2005 Baxter's Frame Works / Badge Frame / All Rights Reserved
118 West Main St. Camden, TN 38320 (909) 591-3033
EMAIL: fwbill32@verizon.net
EM us here
HEY!!! Don't forget to sign our GUEST BOOK before you bail.