See larger image here
- 26 x 6 x 8 - $250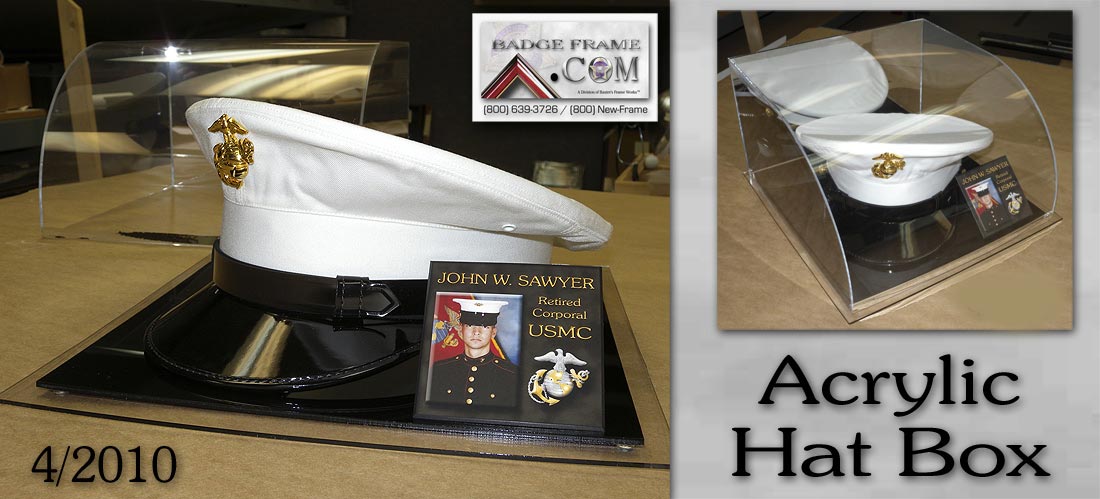 See larger image here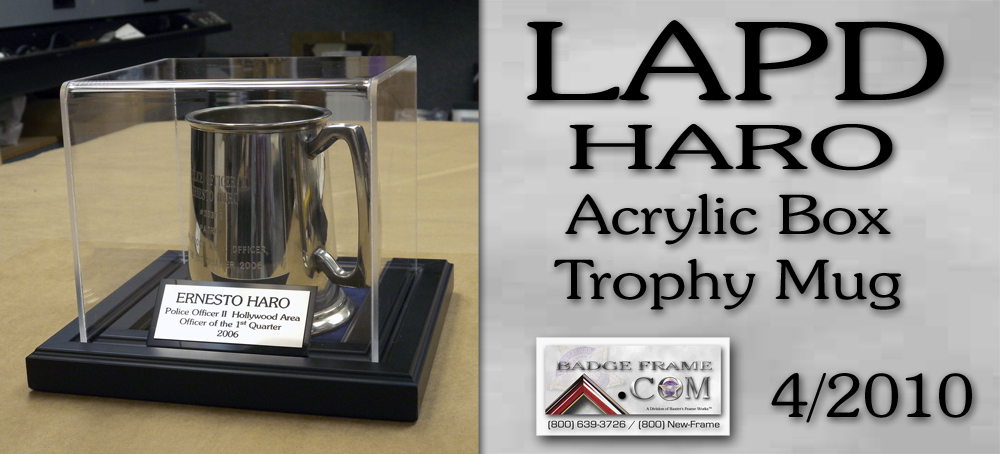 Some custom cut mouldings we use for frame bases...
click to enlarge...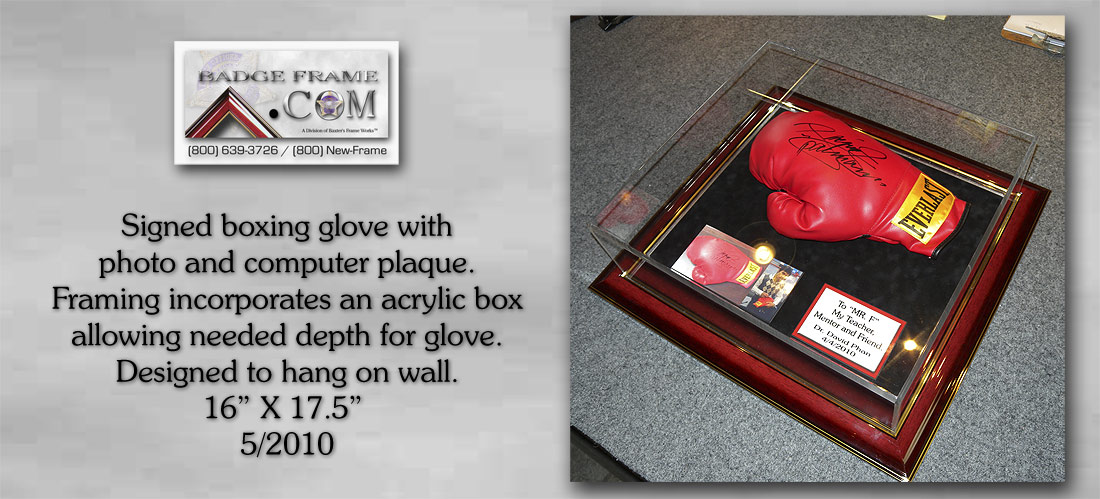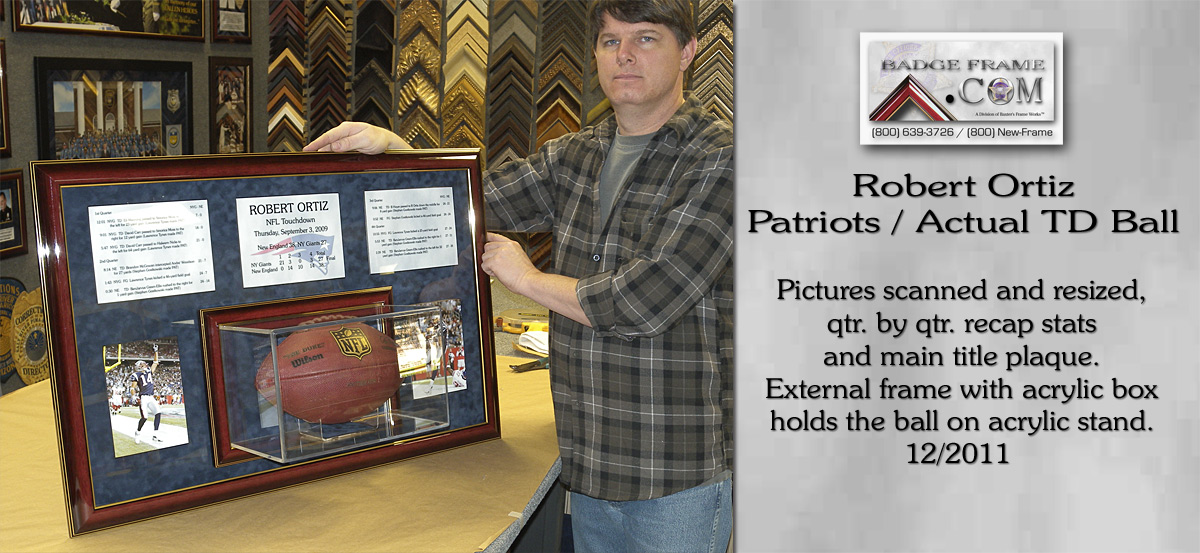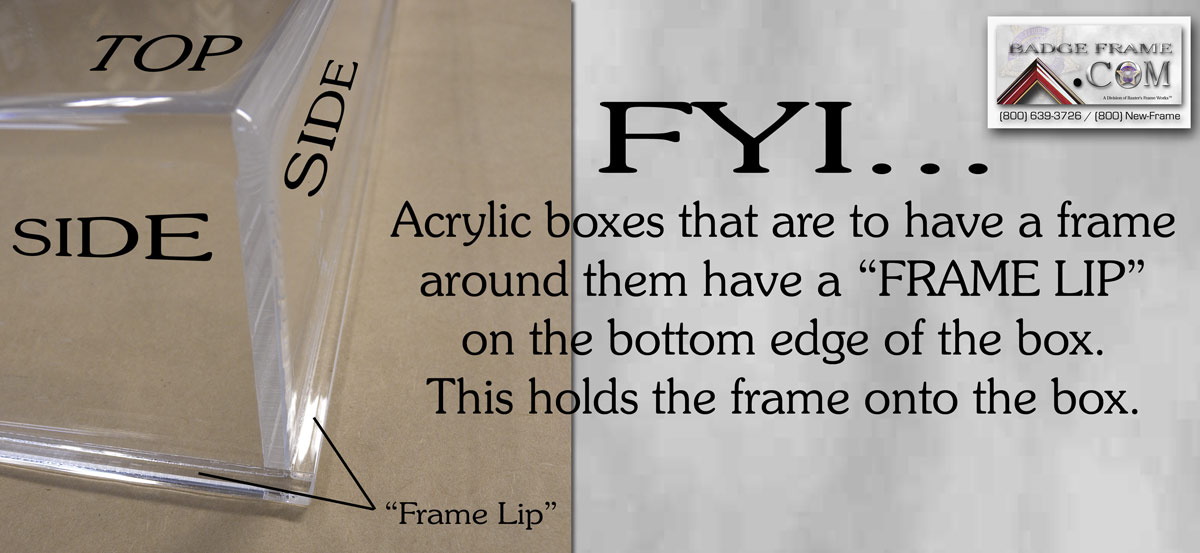 Basic Acrylic Box design / Raw without fabric covering backboard and streigner.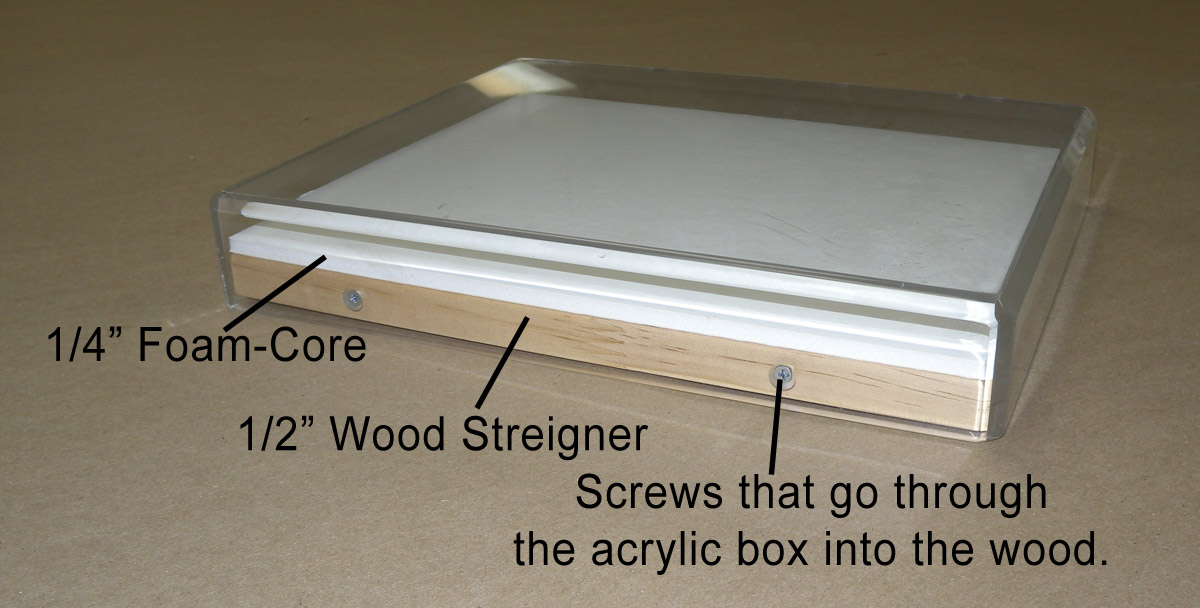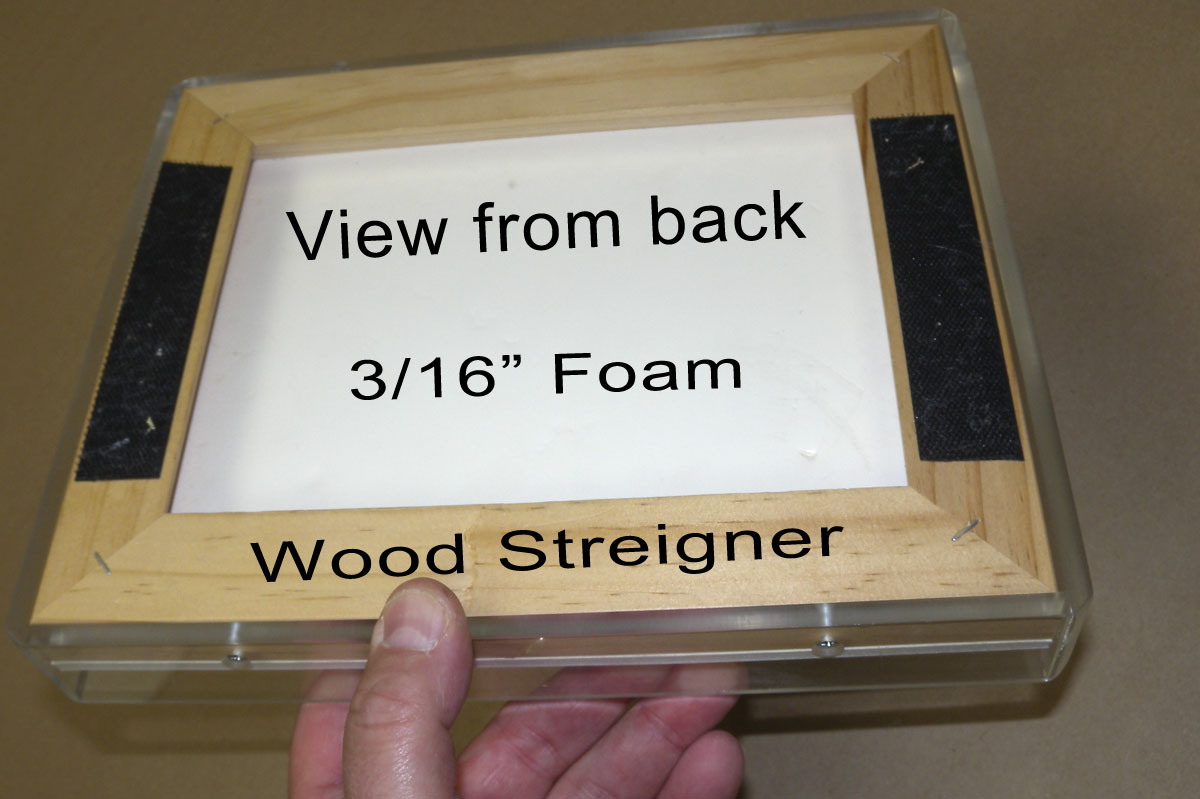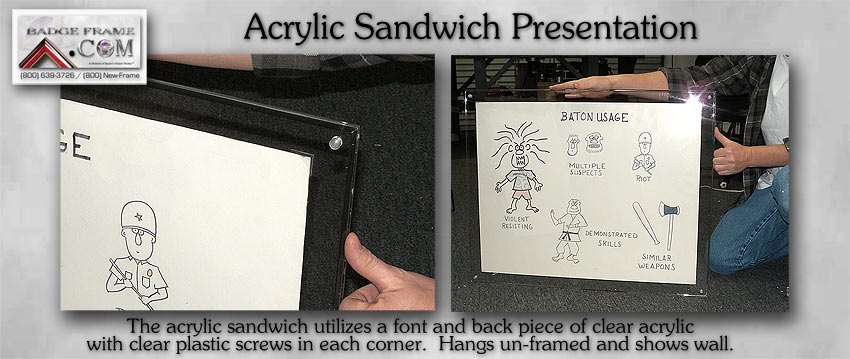 larger image here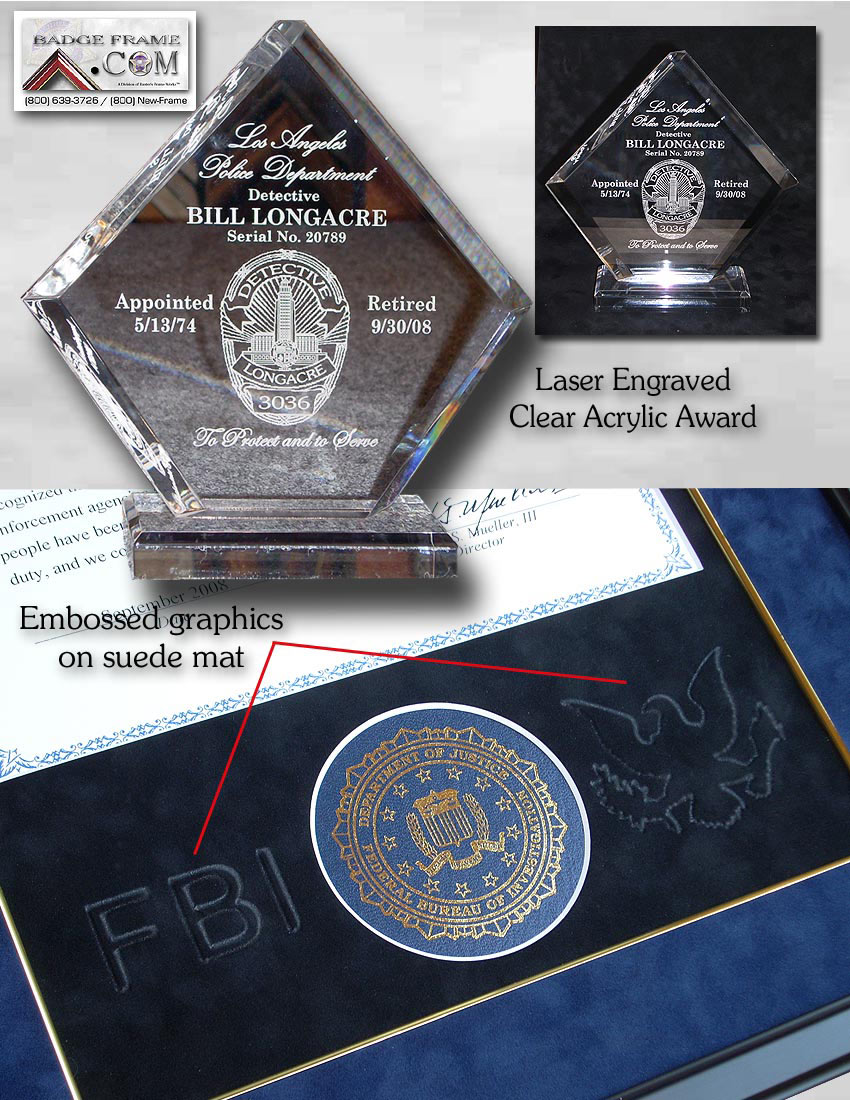 See more of our framing projects at our
Baxter's Frame Works Section
Call us...(800) New-Frame / National Toll Free
© 2005 Baxter's Frame Works / Badge Frame / All Rights Reserved
3811 Schaefer Ave., Suite A Chino, CA 91710 Local (909) 591-3033
EMAIL: fwbill32@verizon.net
EM us here
HEY!!! Don't forget to sign our GUEST BOOK before you bail.