DEA
Past Projects

Click on images to enlarge

KISSELL / CORONA
Actual coins, pin and ribbon on printed background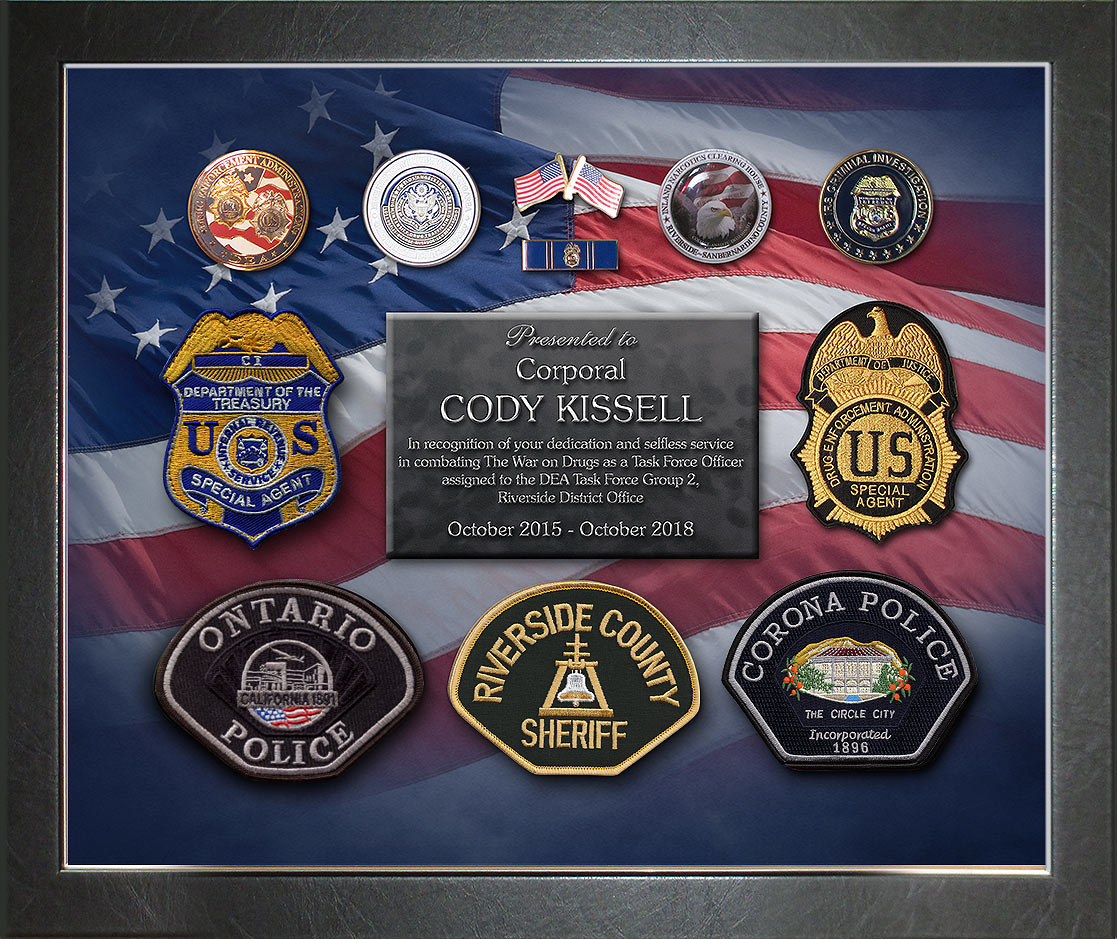 Printed Backgrounds
Ontario PD
Sheriff
Corona PD
DOJ
Recognition Section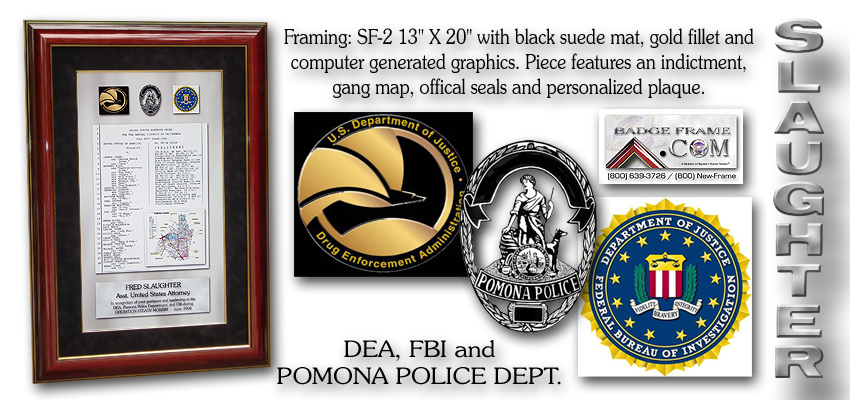 Note: This is a new section on our site.
More examples coming shortly.
See more of our framing projects at our
Baxter's Frame Works Section
Call us...(800) New-Frame / National Toll Free
© 2005 Baxter's Frame Works / Badge Frame / All Rights Reserved
3811 Schaefer Ave., Suite A Chino, CA 91710 Local (909) 591-3033
EMAIL: fwbill32@verizon.net
EM us here
HEY!!! Don't forget to sign our GUEST BOOK before you bail.