| | |
| --- | --- |
| | Acrylic Box Projects... |
Click any image to enlarge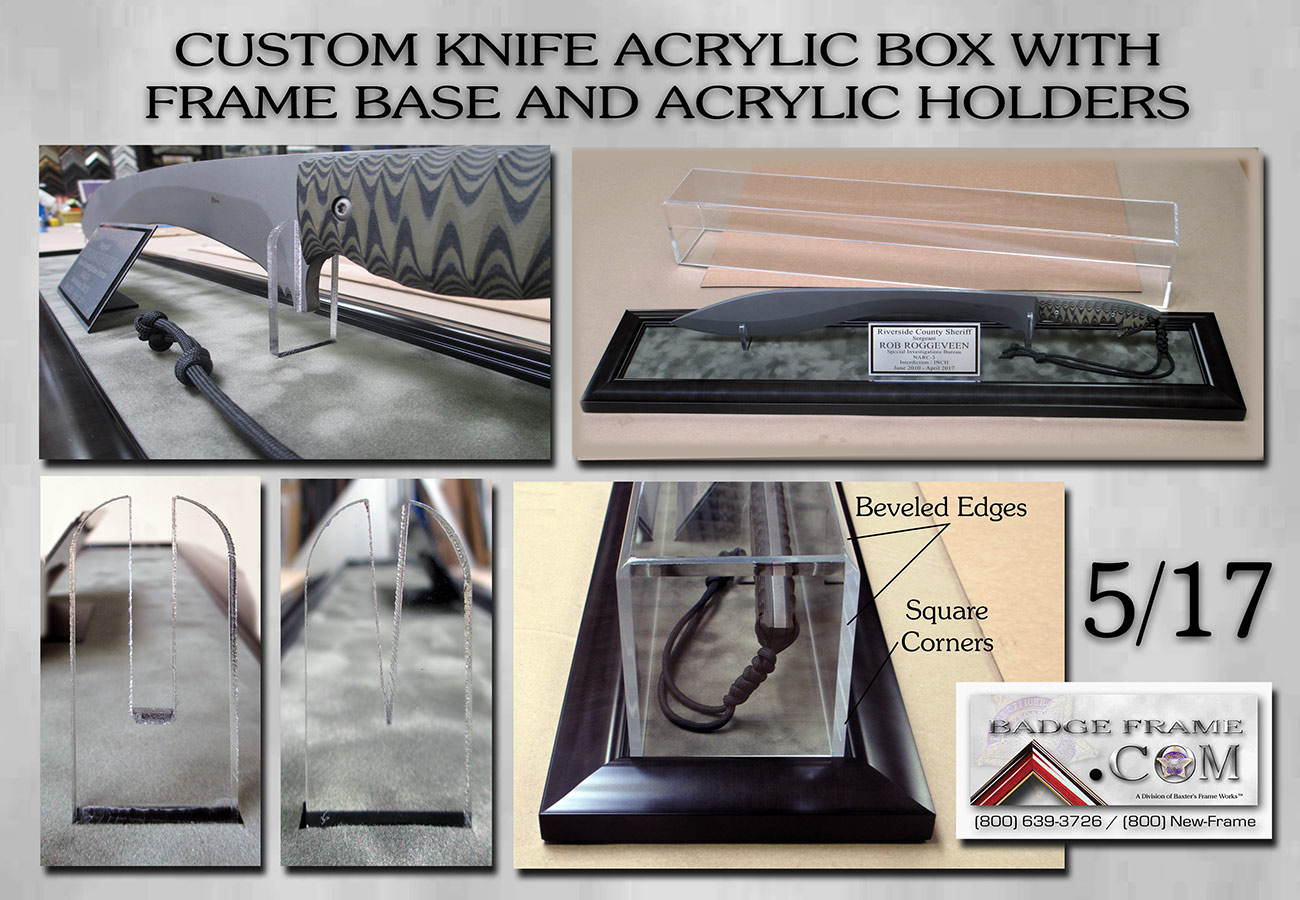 Sheriff Section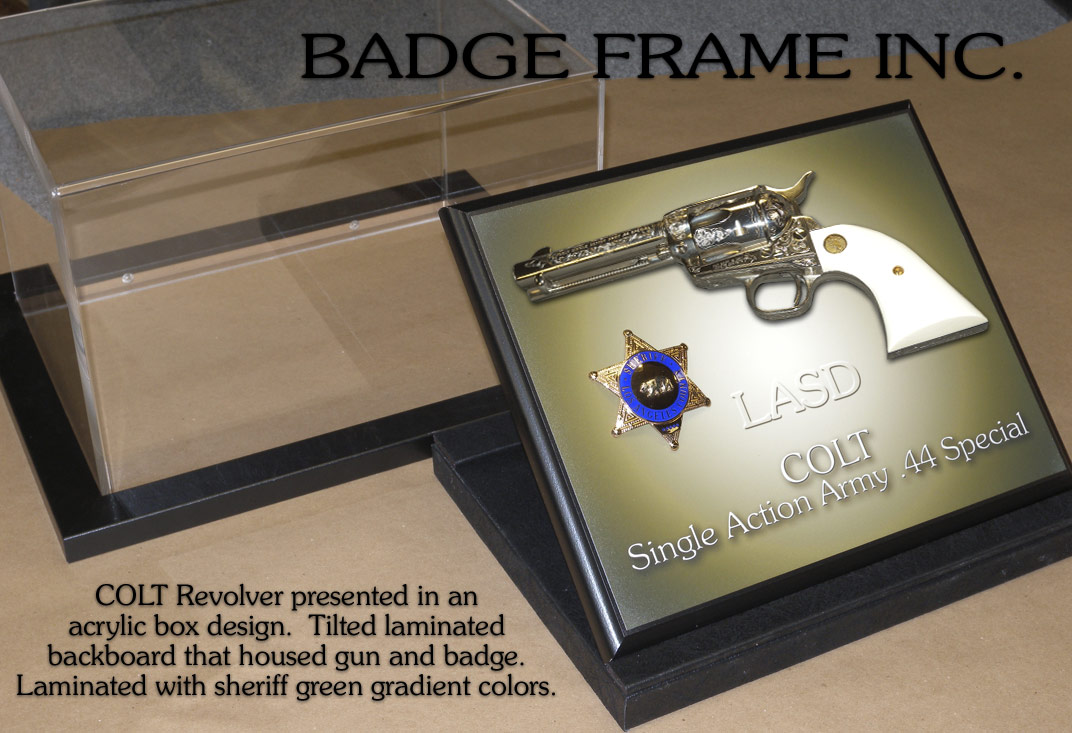 Unique presentation using an acrylic box with a "frame lip". This type of box extends outward
from the shadowbox frame allowing the extra height needed for tall/dimensional objects.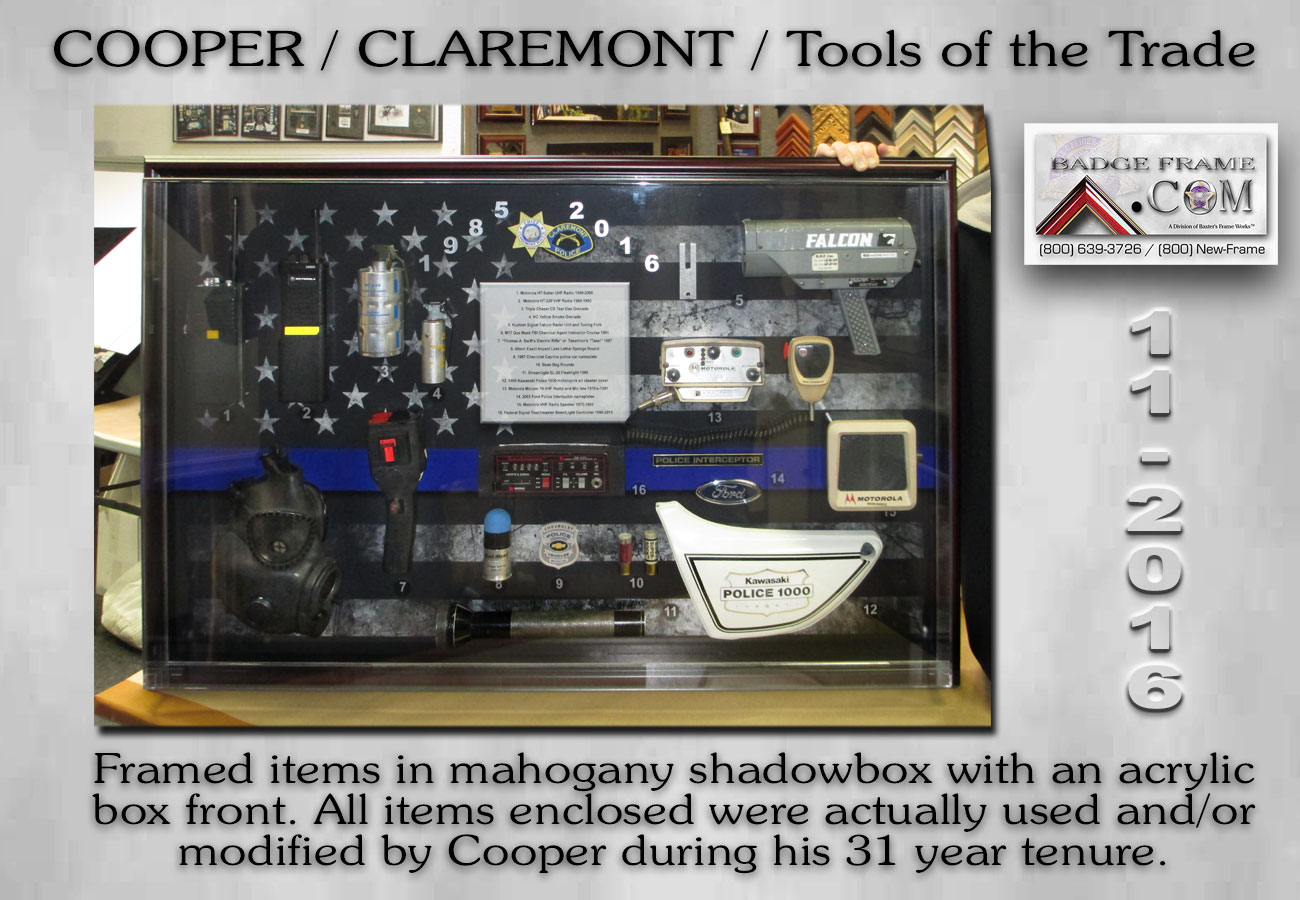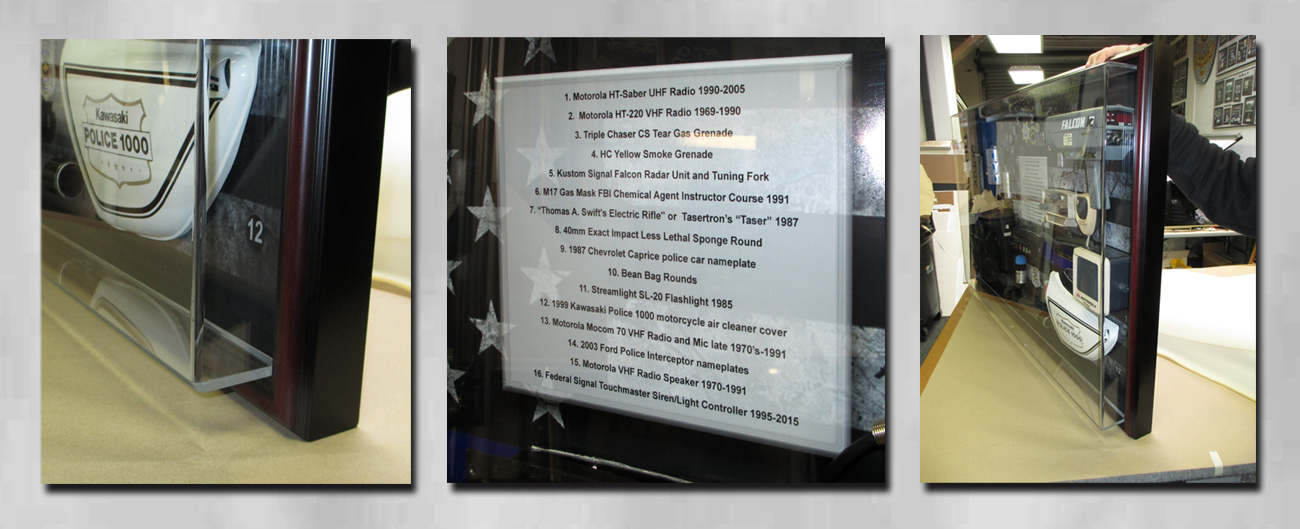 Police Shadowbox Section
Chief's Section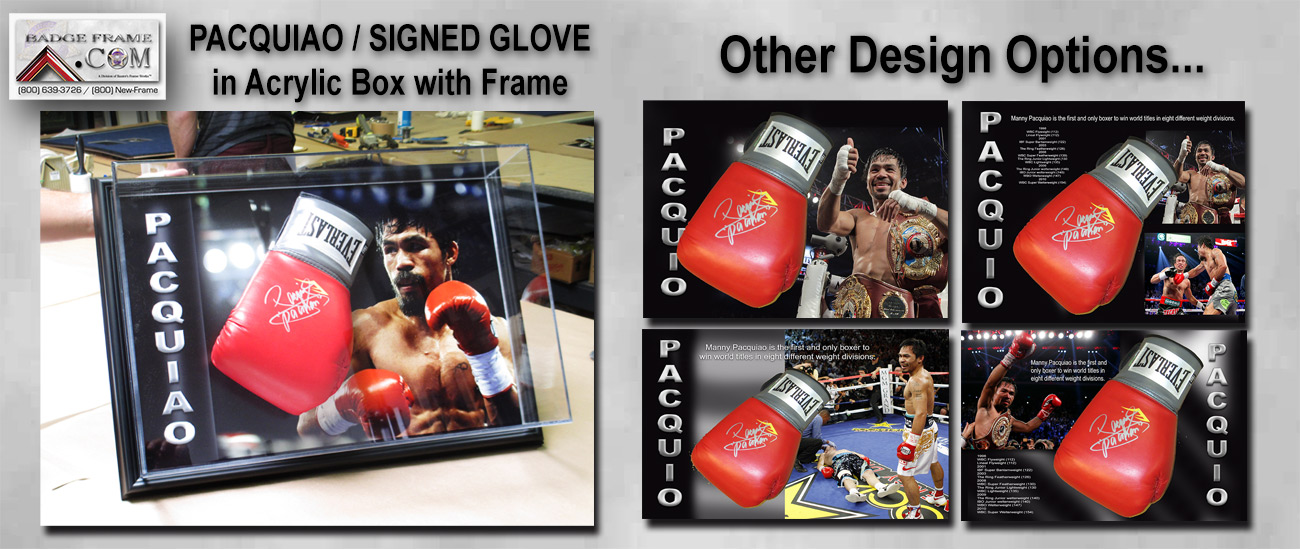 "Other Stuff" Section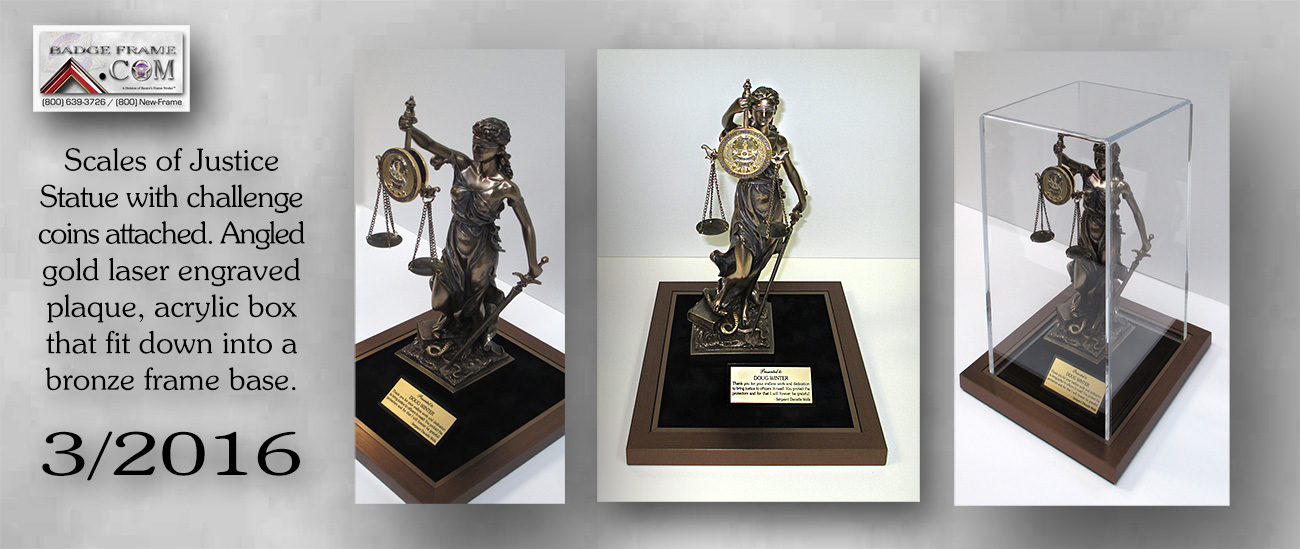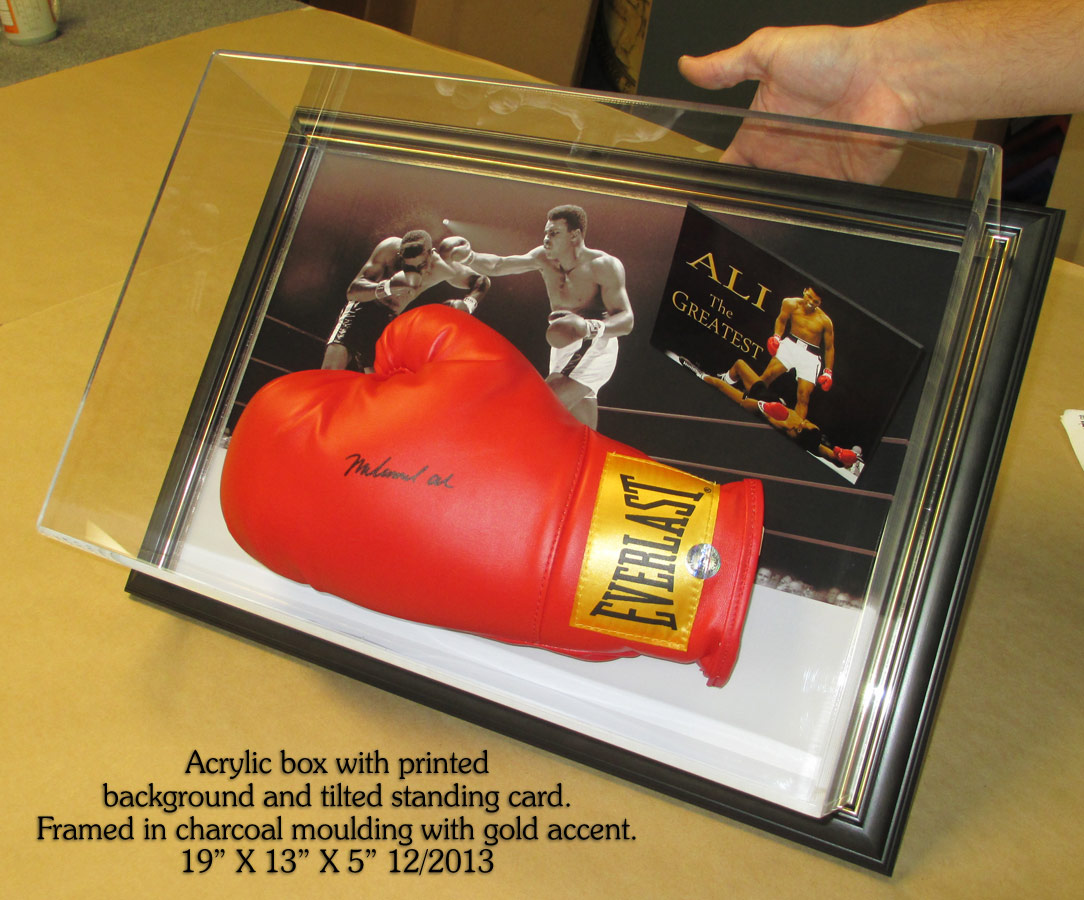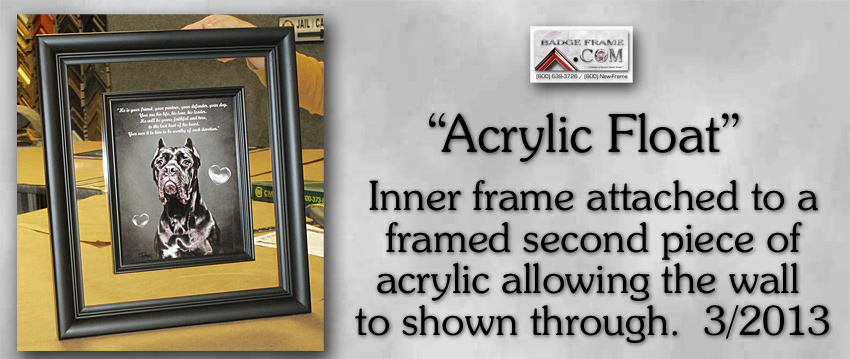 larger image here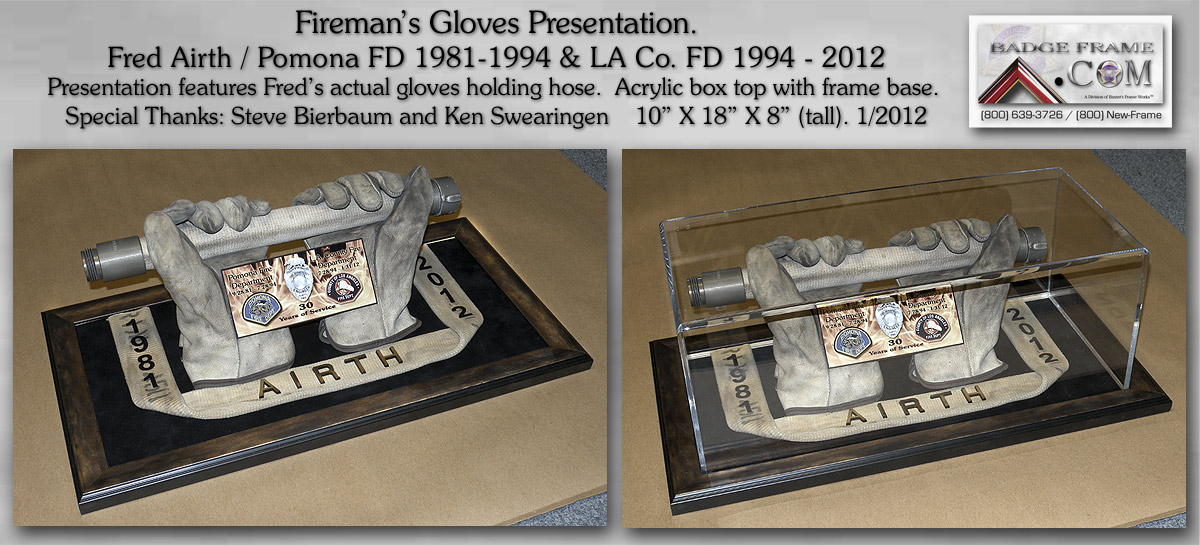 See larger image un-boxed
See larger image boxed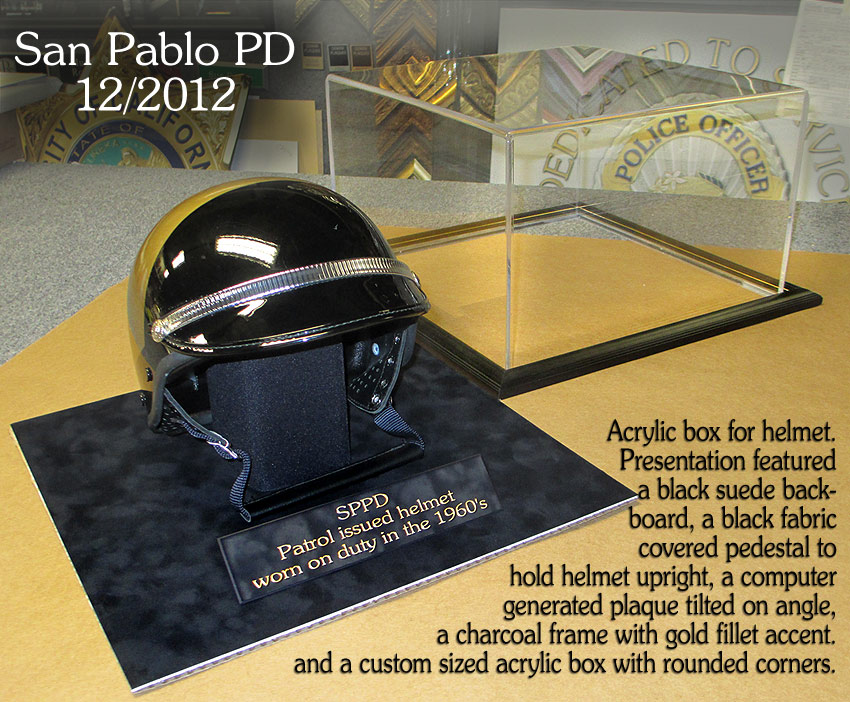 larger image here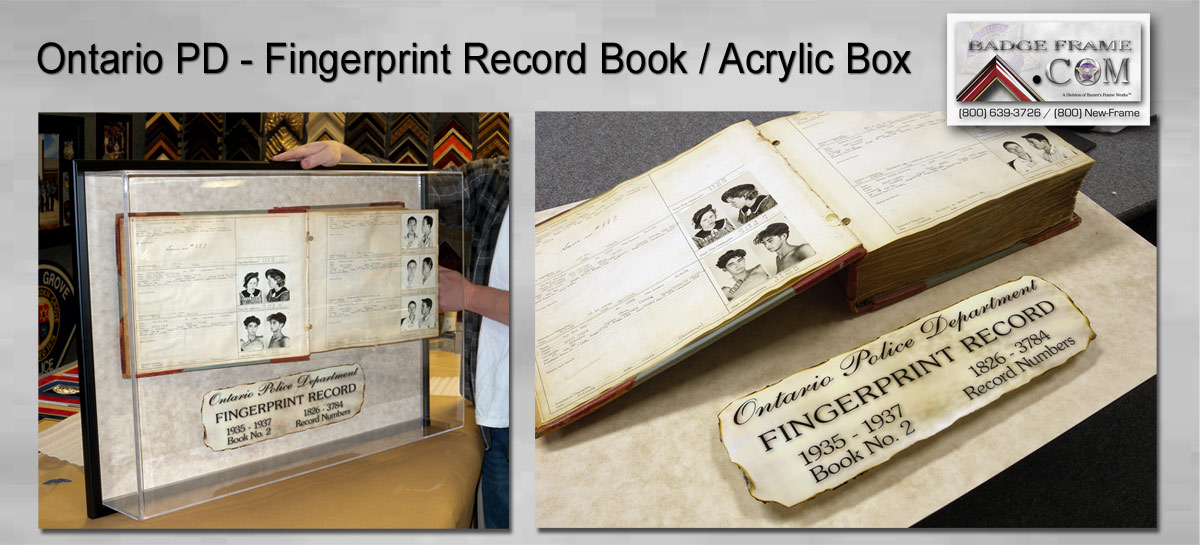 see larger image here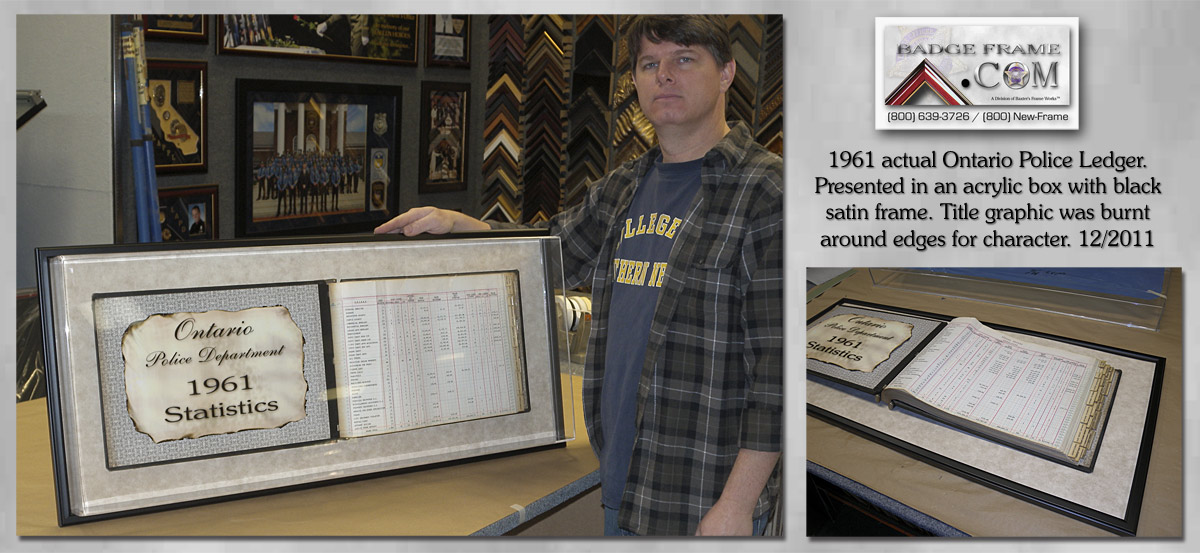 see other images here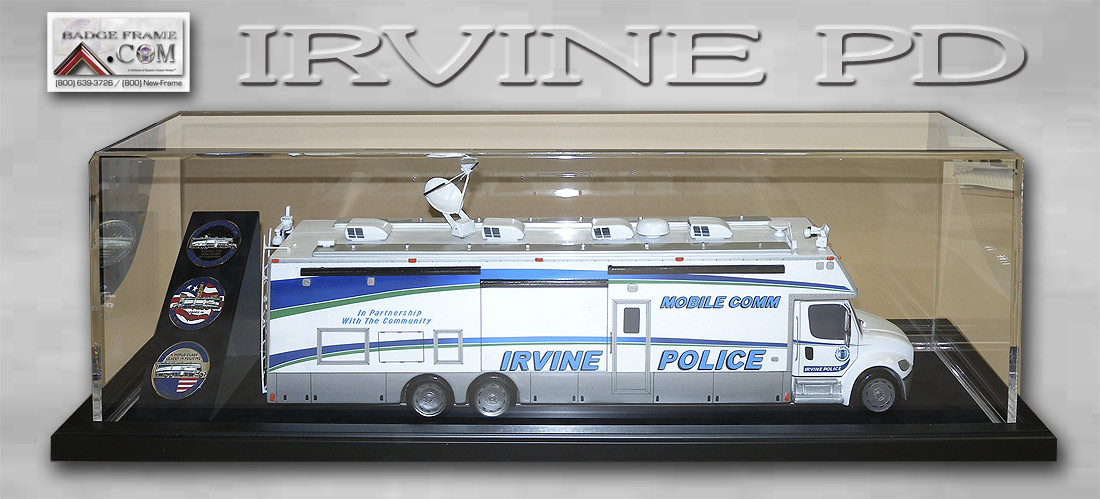 See larger image here
- 26 x 6 x 8 - $250
See larger image here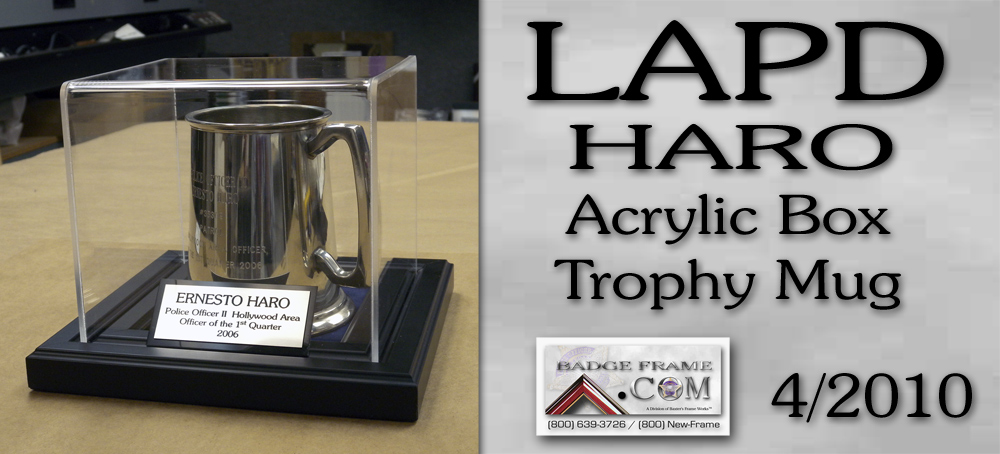 Some custom cut mouldings we use for frame bases...
click to enlarge...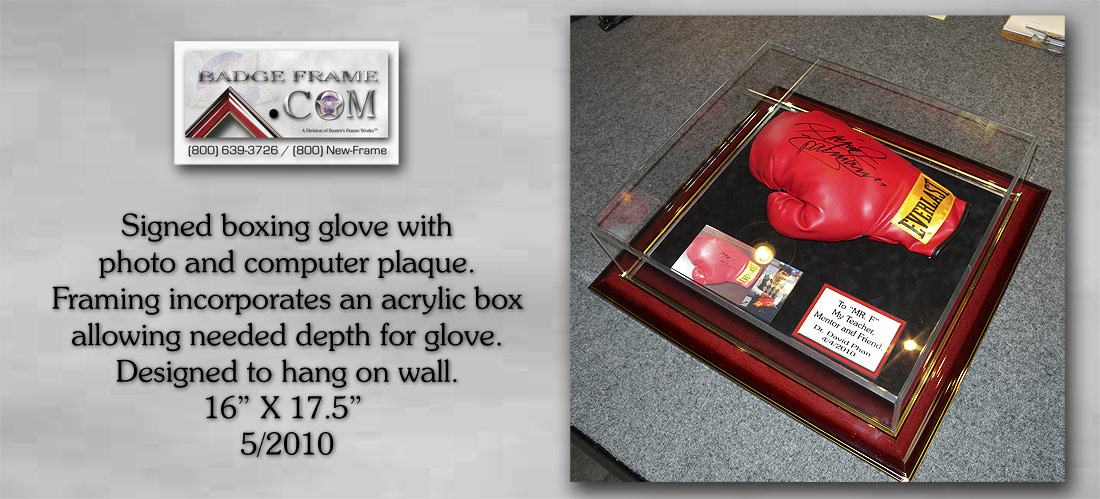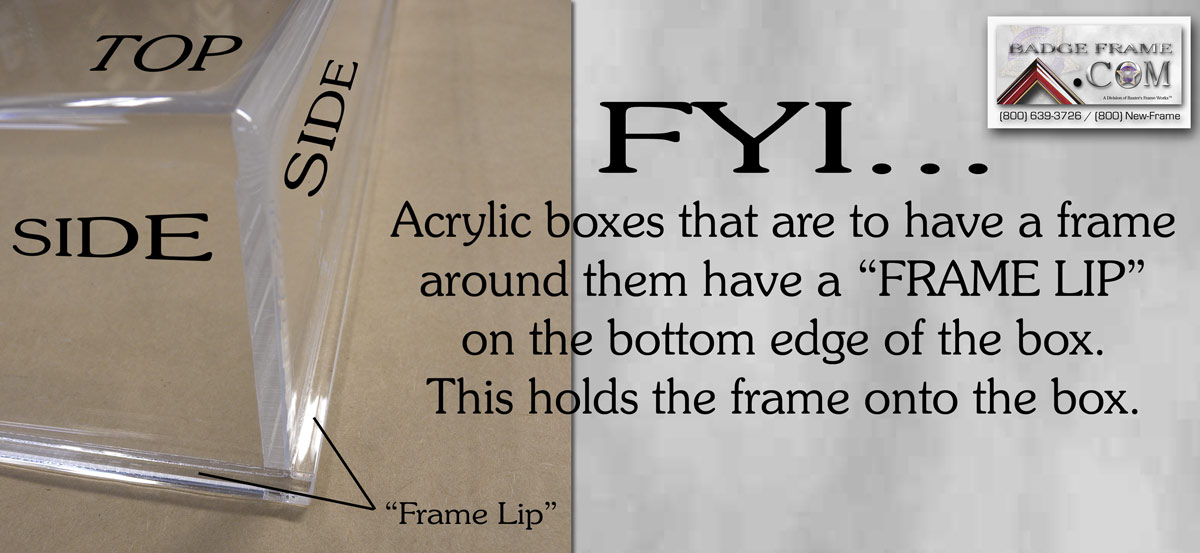 Basic Acrylic Box design / Raw without fabric covering backboard and streigner.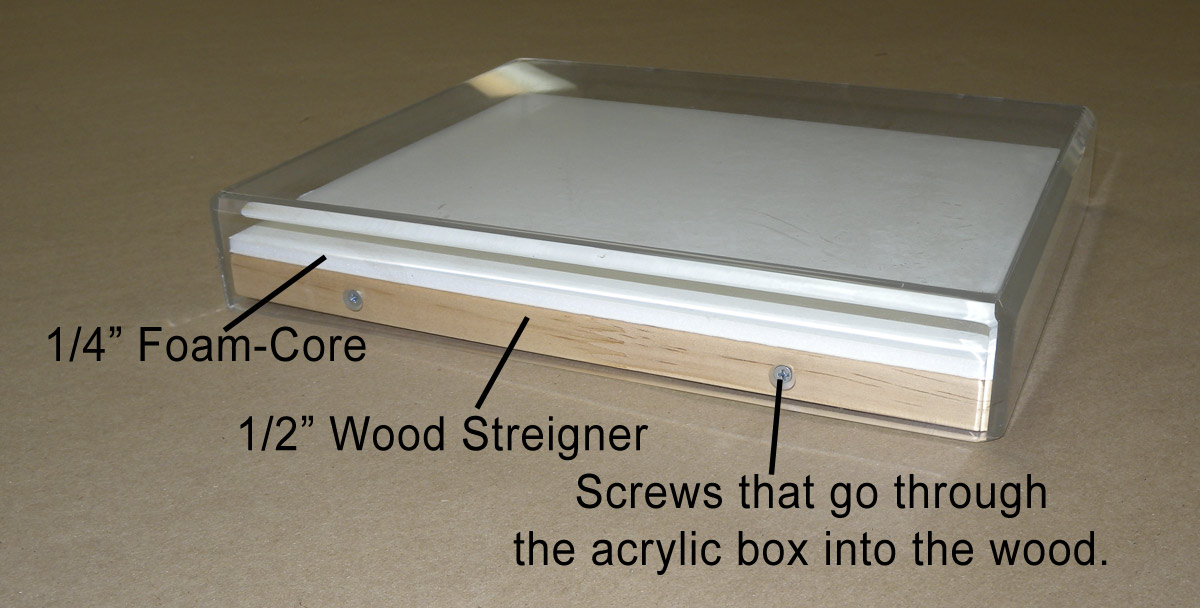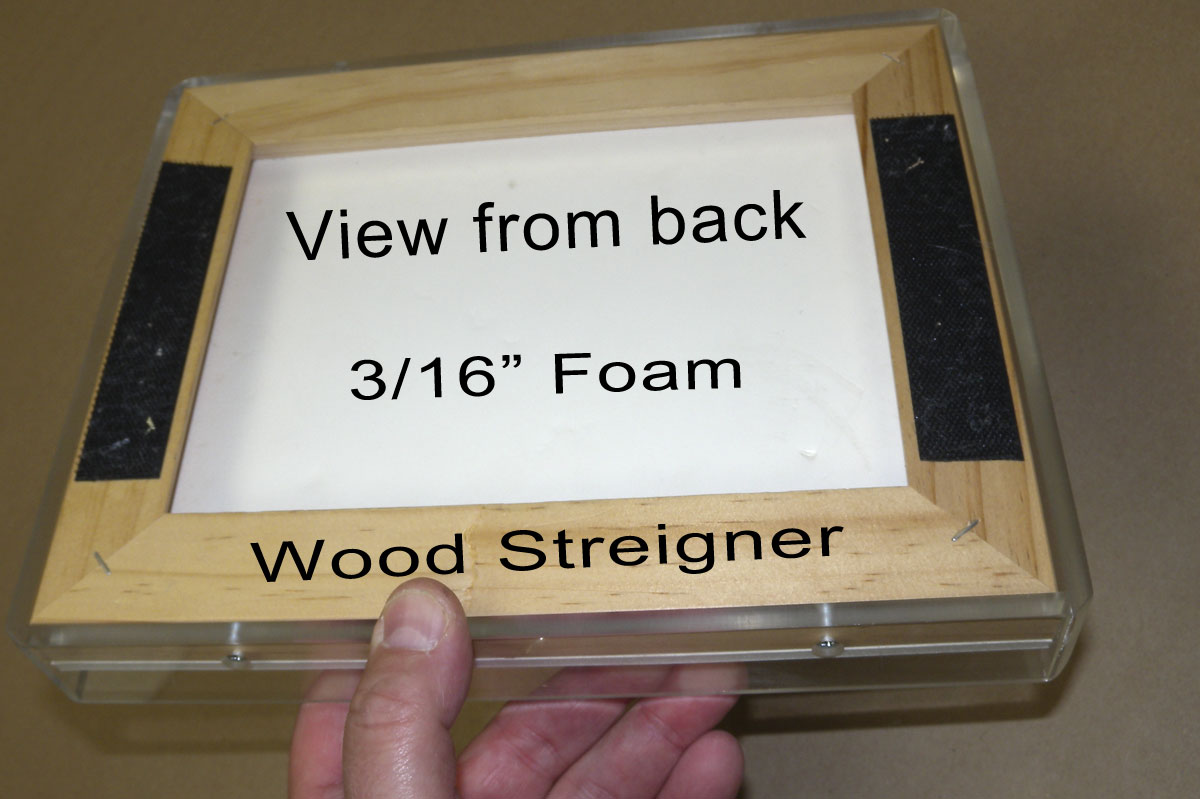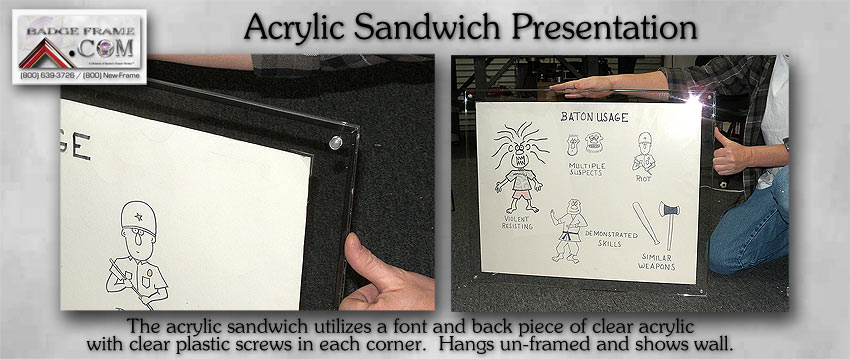 larger image here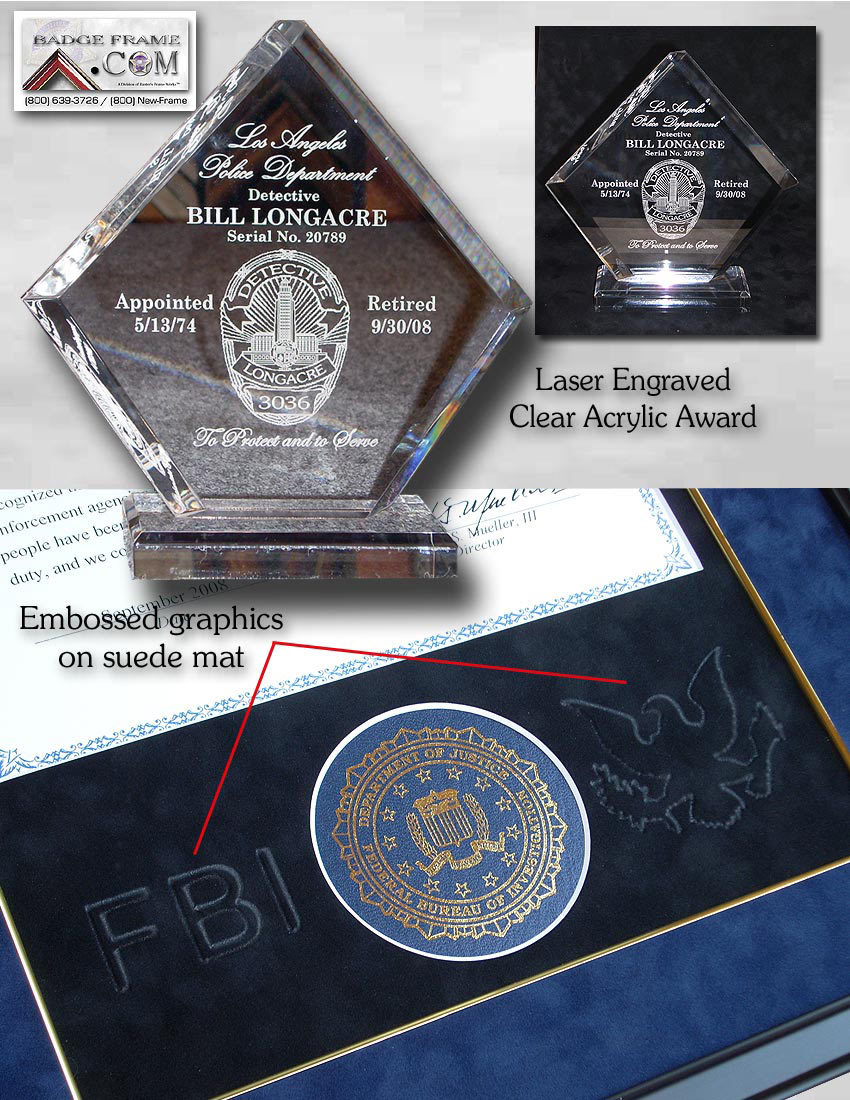 Back to Badge Frame Index Page

See more of our framing projects at the
Baxter's Frame Works Section
Call us...(800) New-Frame / National Toll Free
© 2005 Baxter's Frame Works / Badge Frame / All Rights Reserved
3811 Schaefer Ave., Suite A Chino, CA 91710 Local (909) 591-3033
EMAIL: fwbill32@verizon.net

Sign (or read) our new guestbook...Old one was overloaded and shut down 7/14/17!
Thanks to the 100's of you who wrote great things about our work. We were very disappointed
to permanently loose all those comments. Anyway...
Click here for the new Guestbook.