Projects for the
Ontario Police Department

click images to enlarge...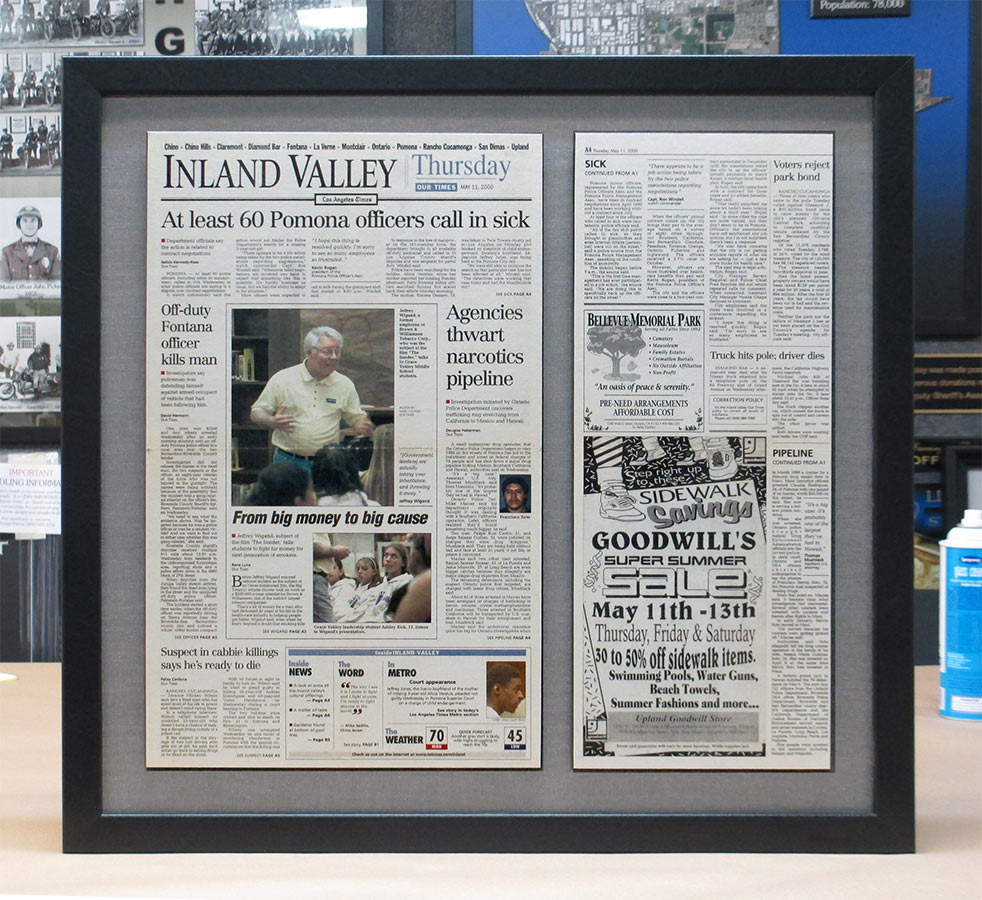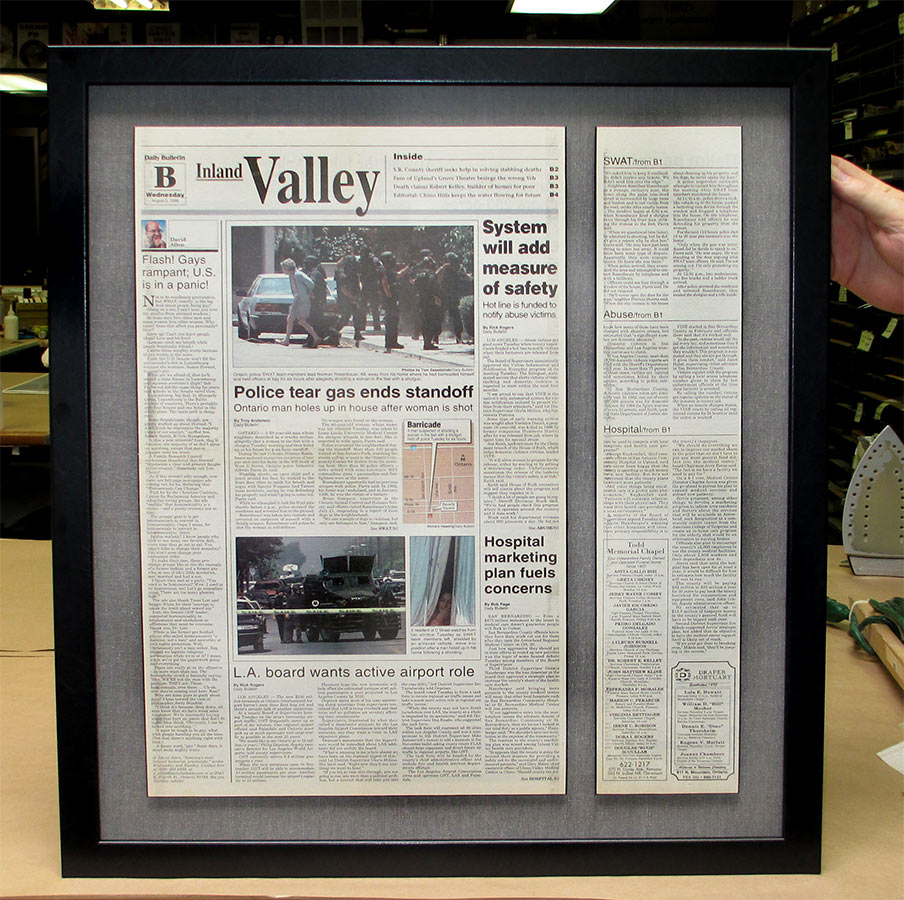 Archive Section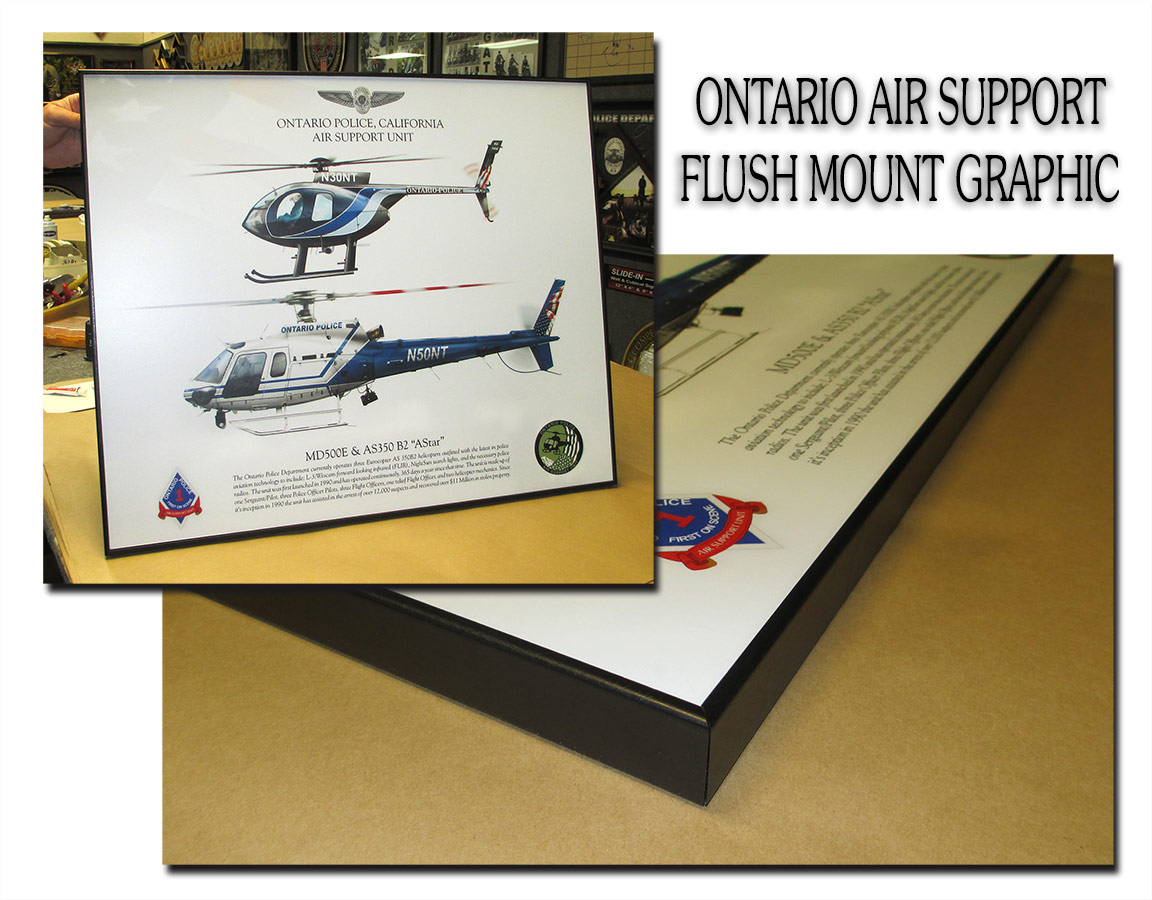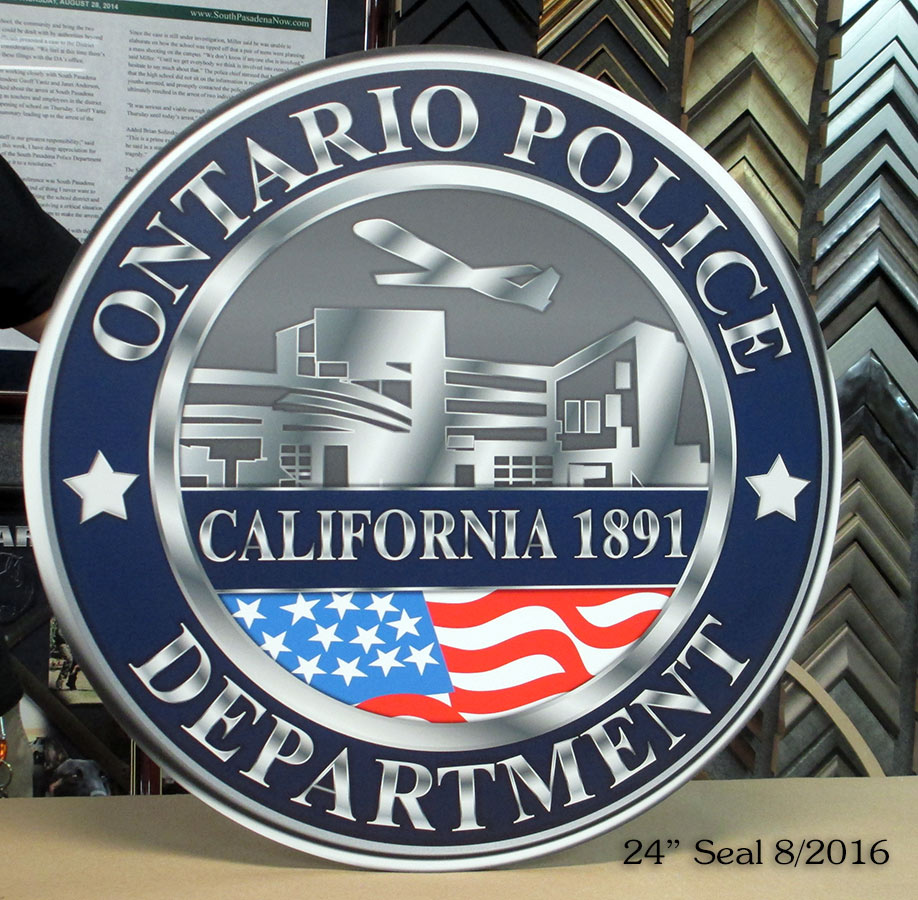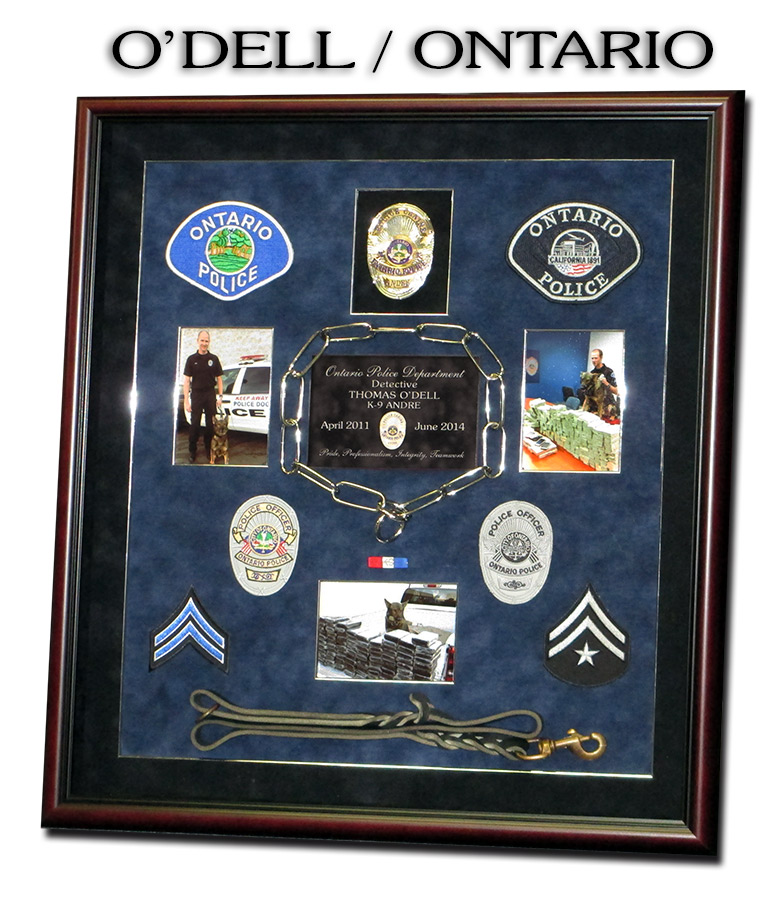 Emblems & Seals Section
K-9 Section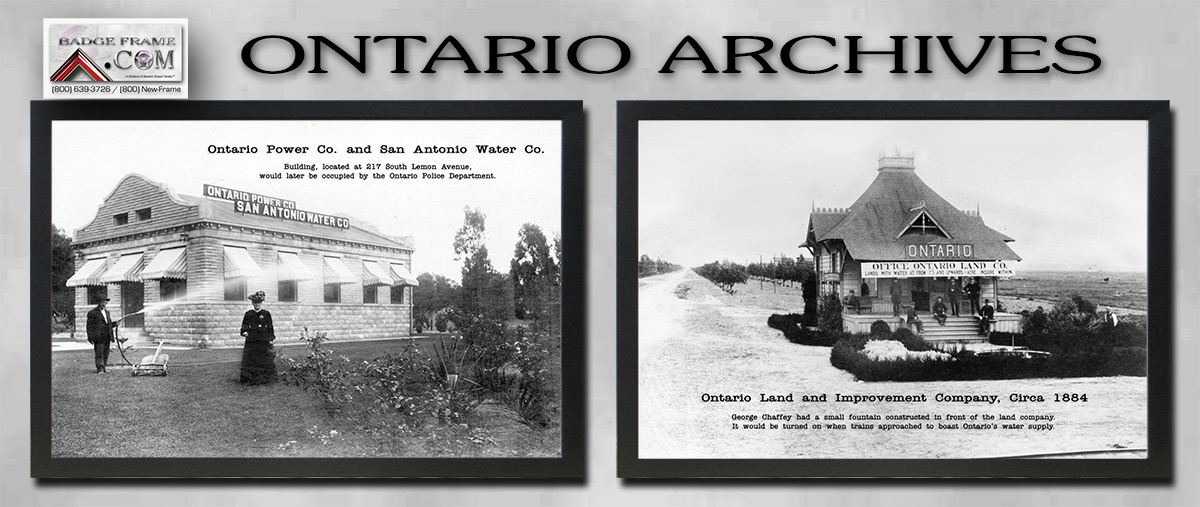 Archives Section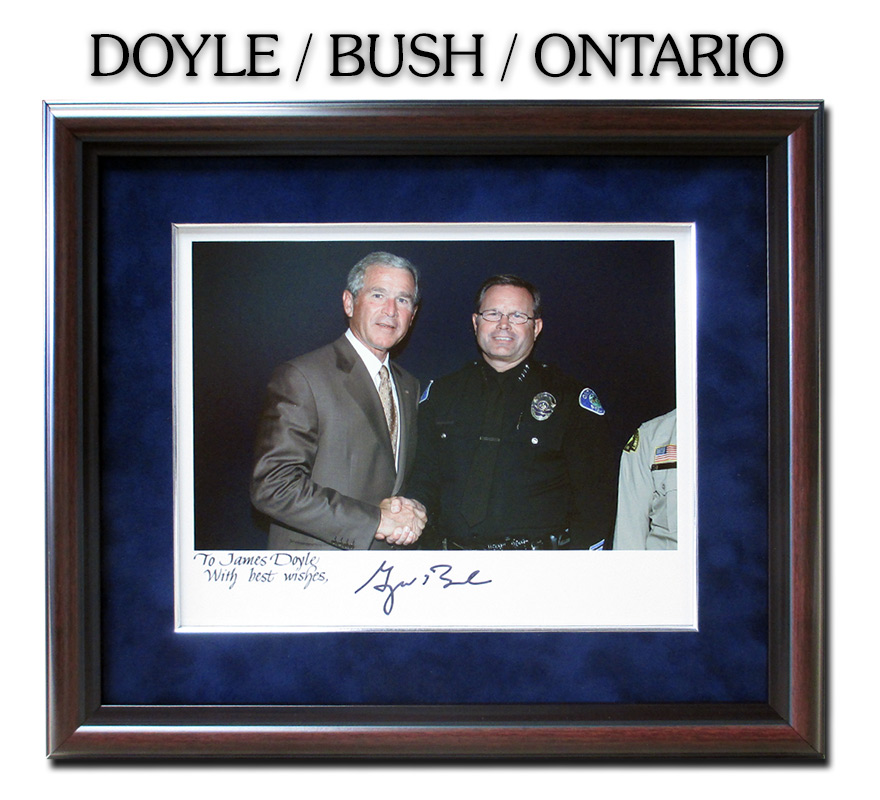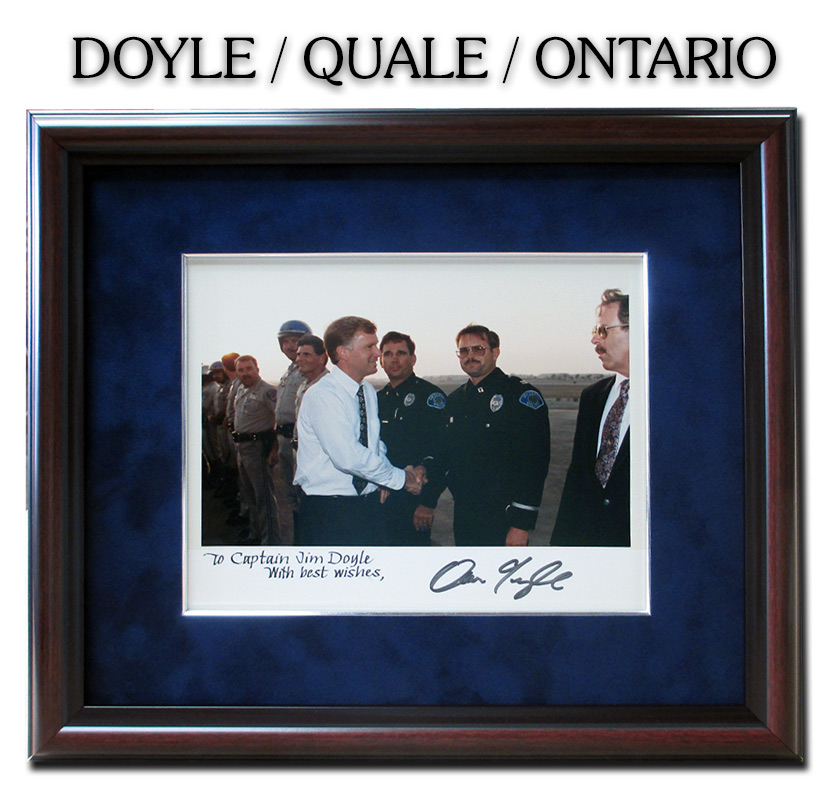 County Chiefs Section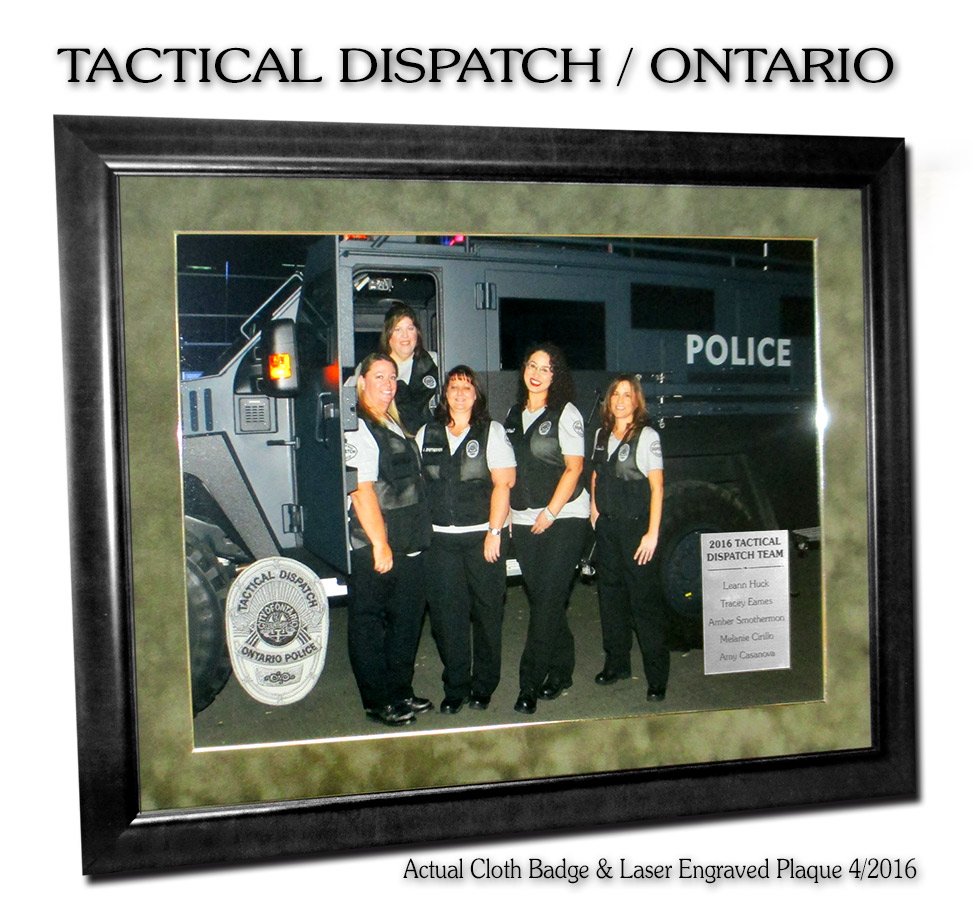 Ontario PD Section
Write-On glass surface / Ontario Air Support / Operations and Hazards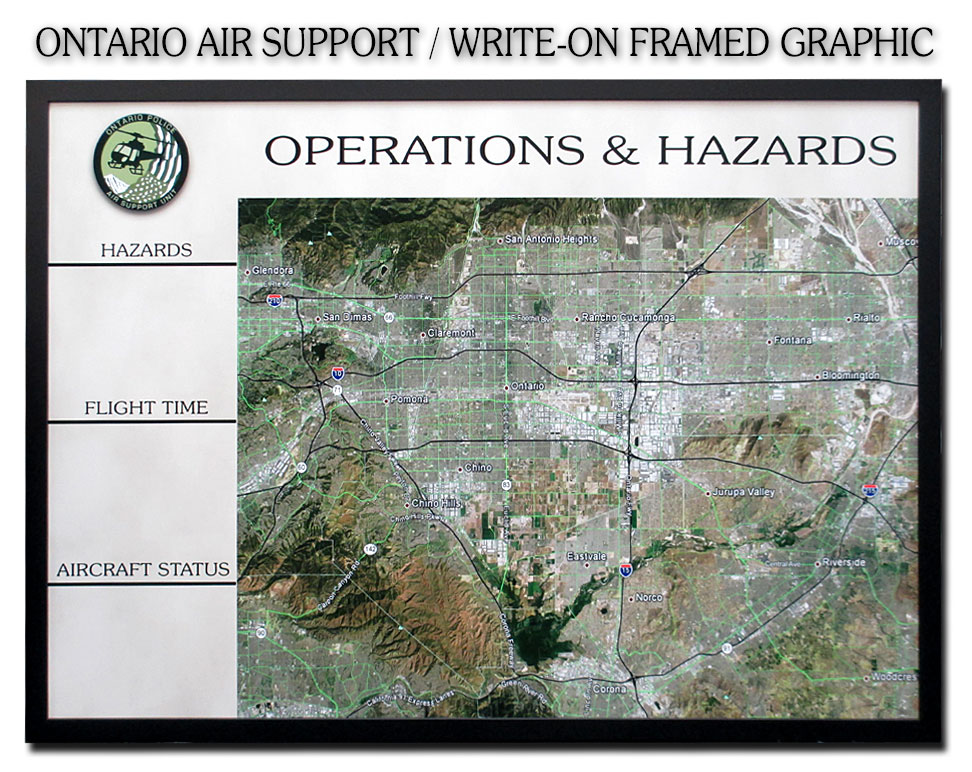 Air Related Section
Dry Erase
Glass Write-On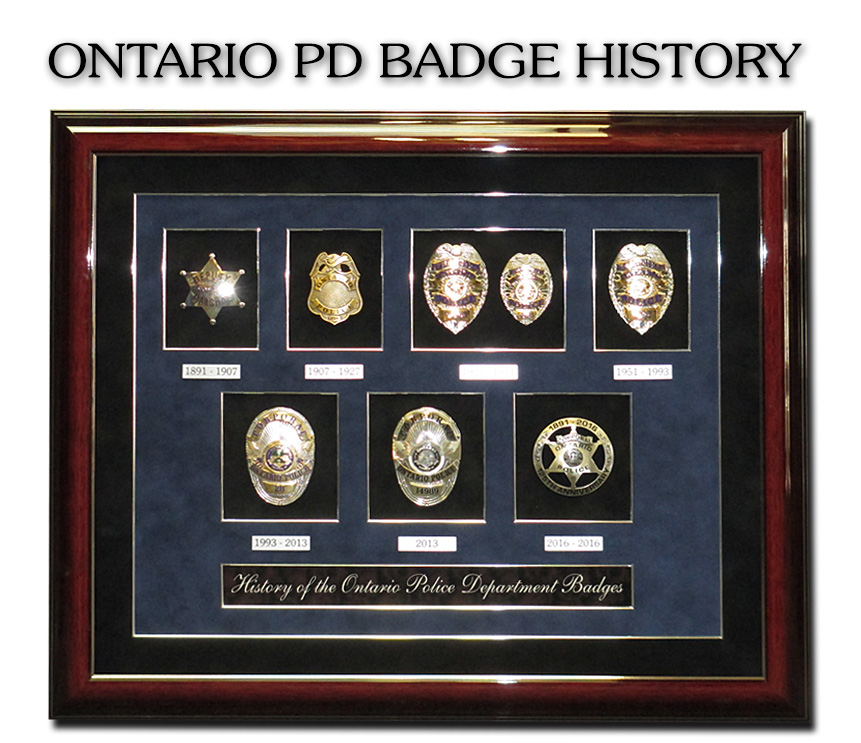 Badge History Collection Section
Archive Section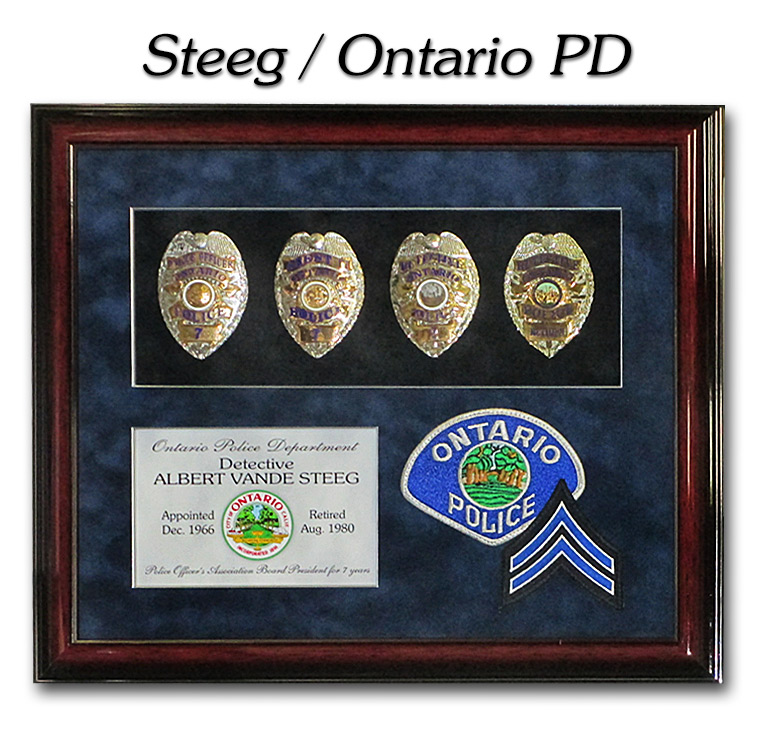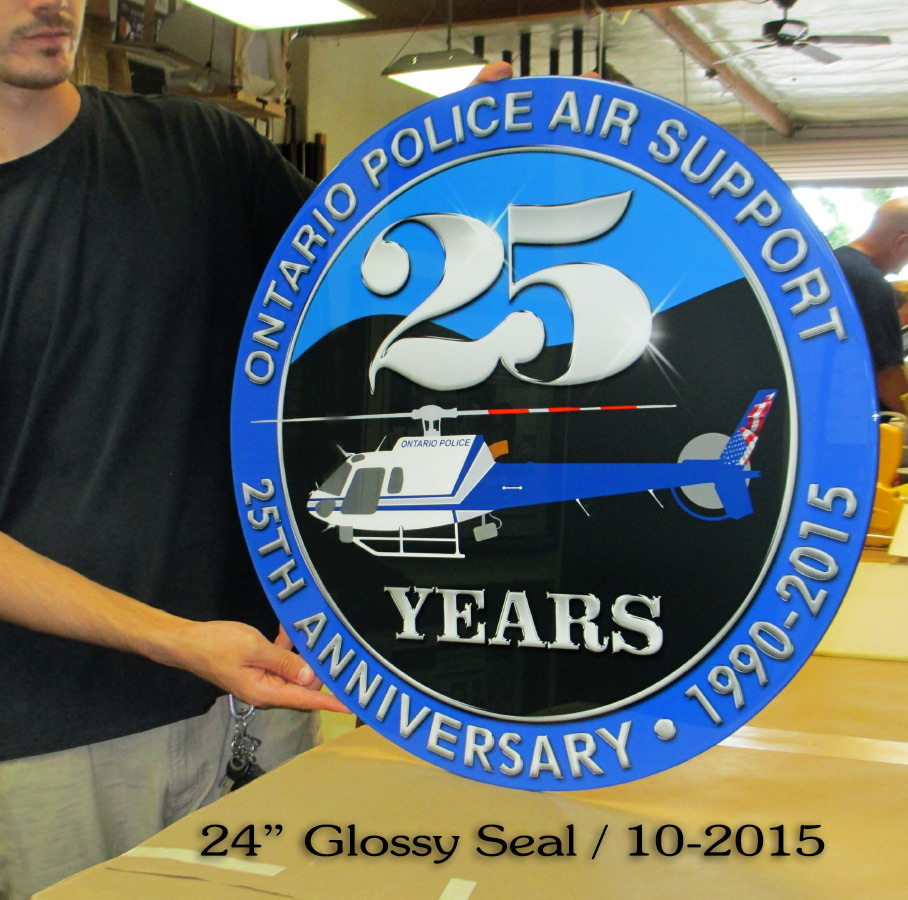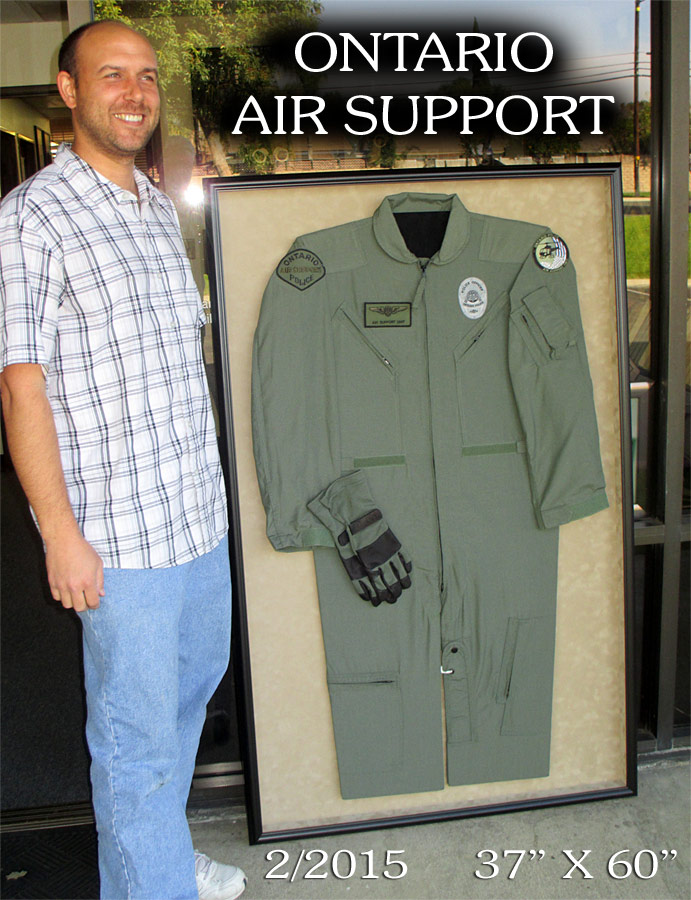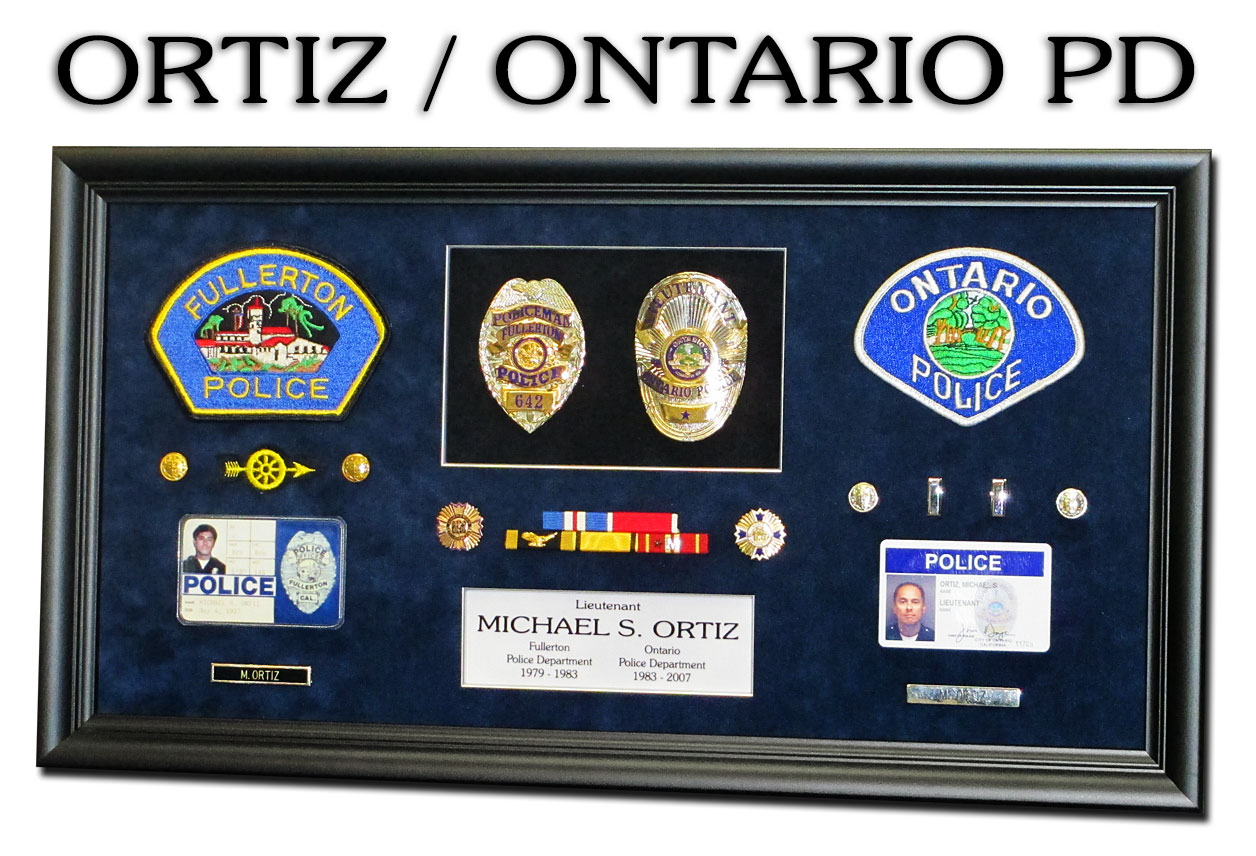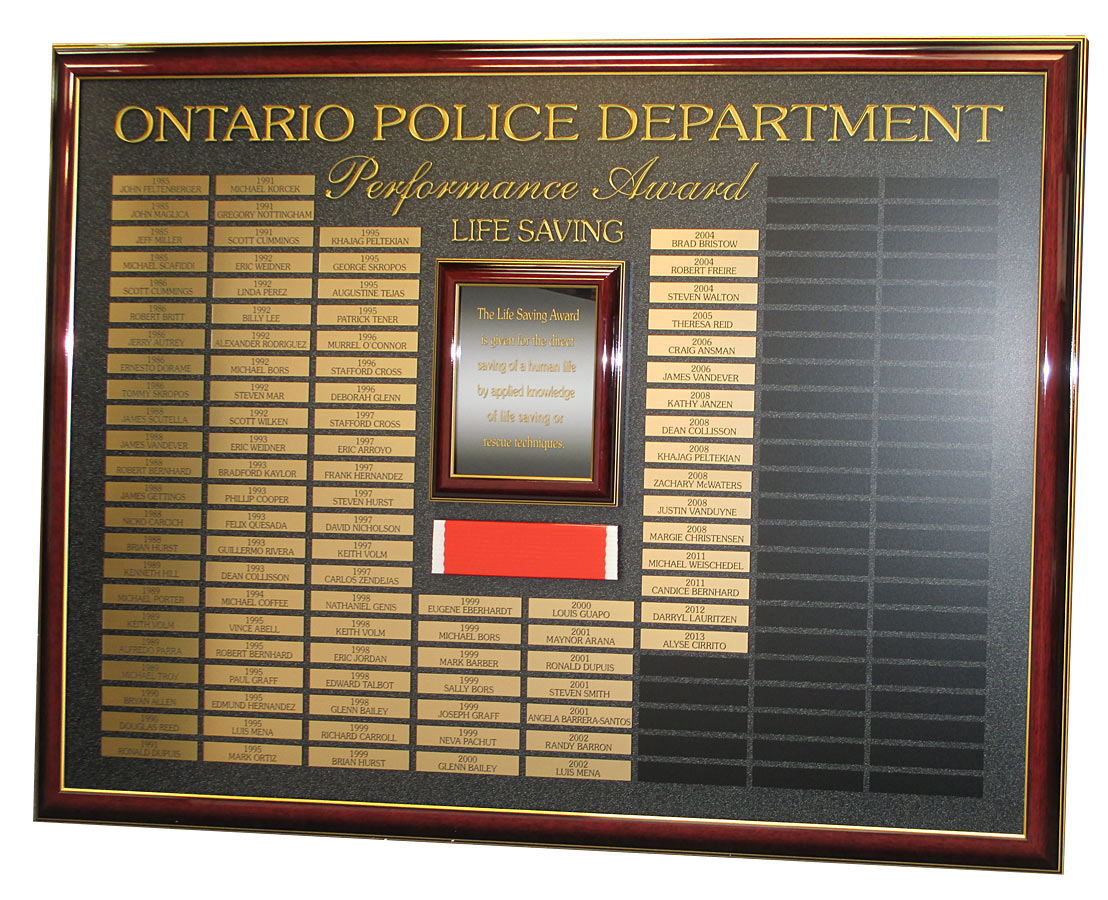 Perpetual Plaque Section here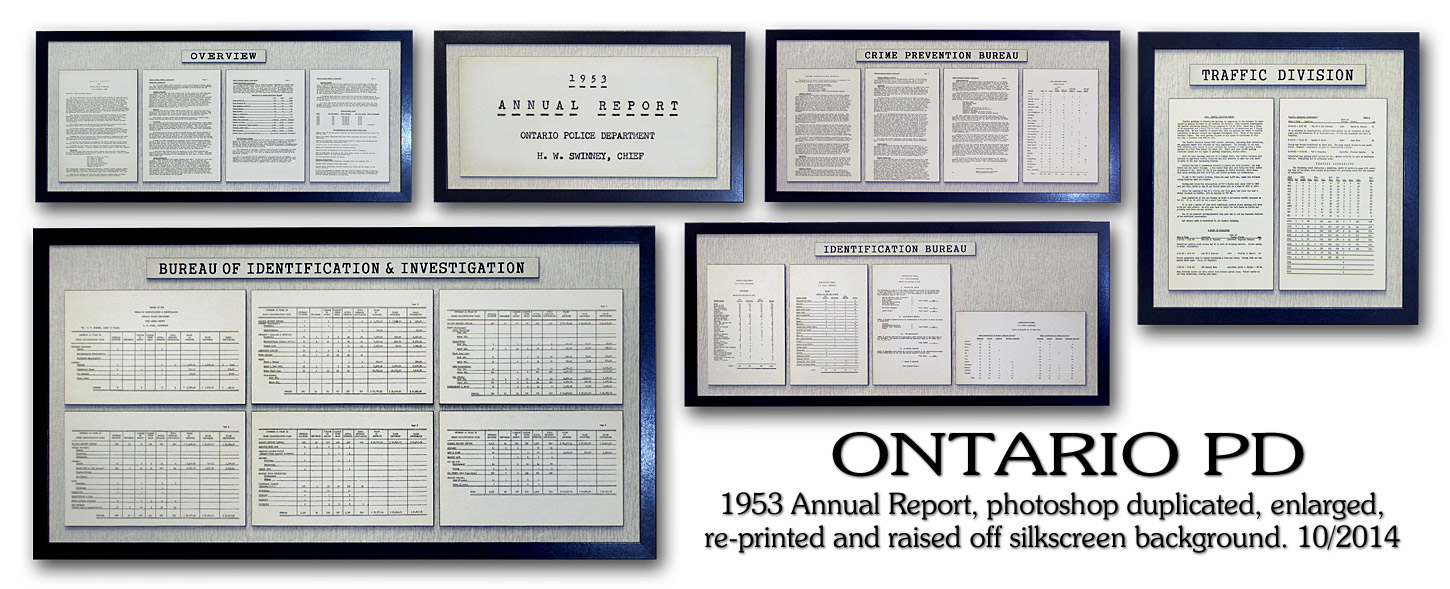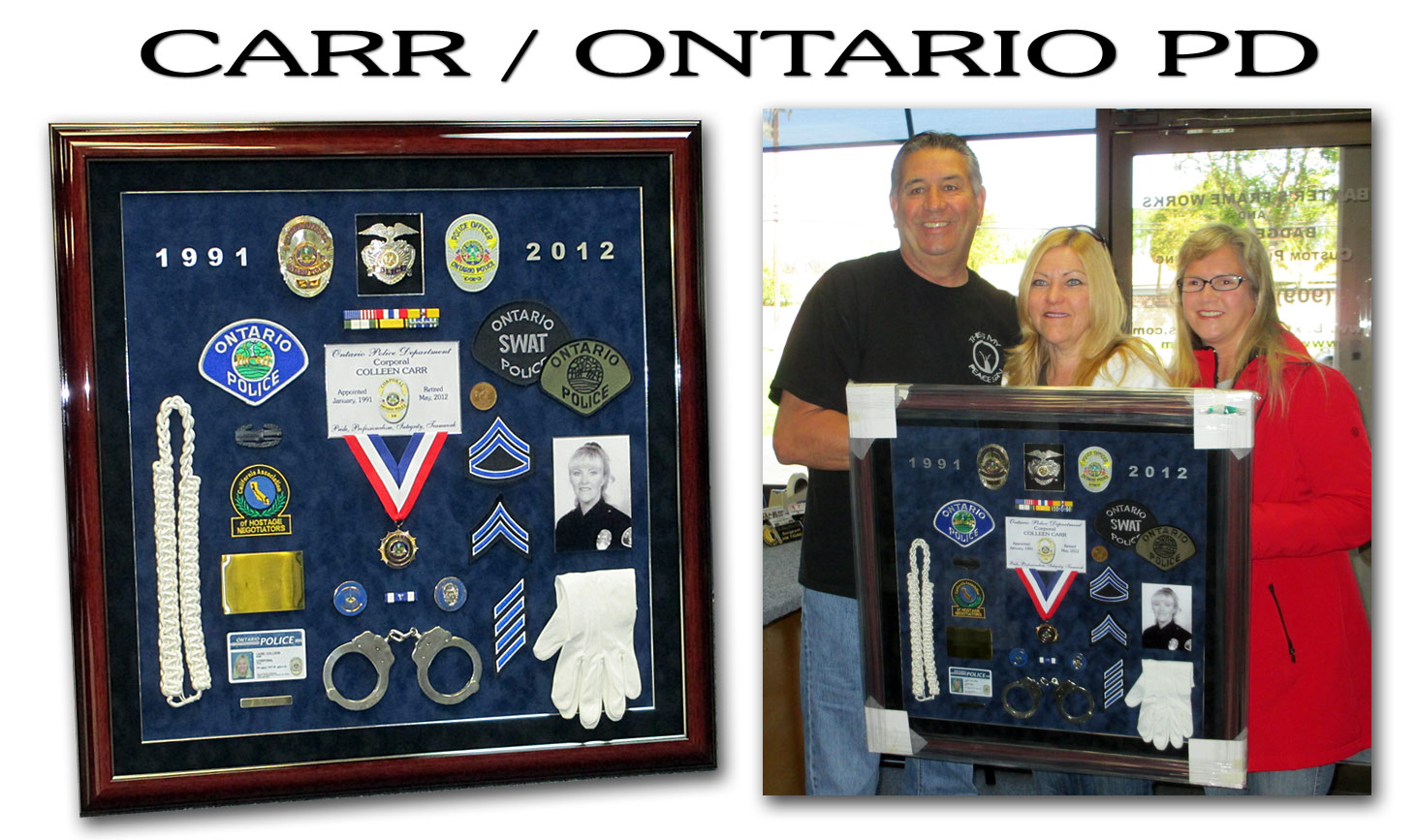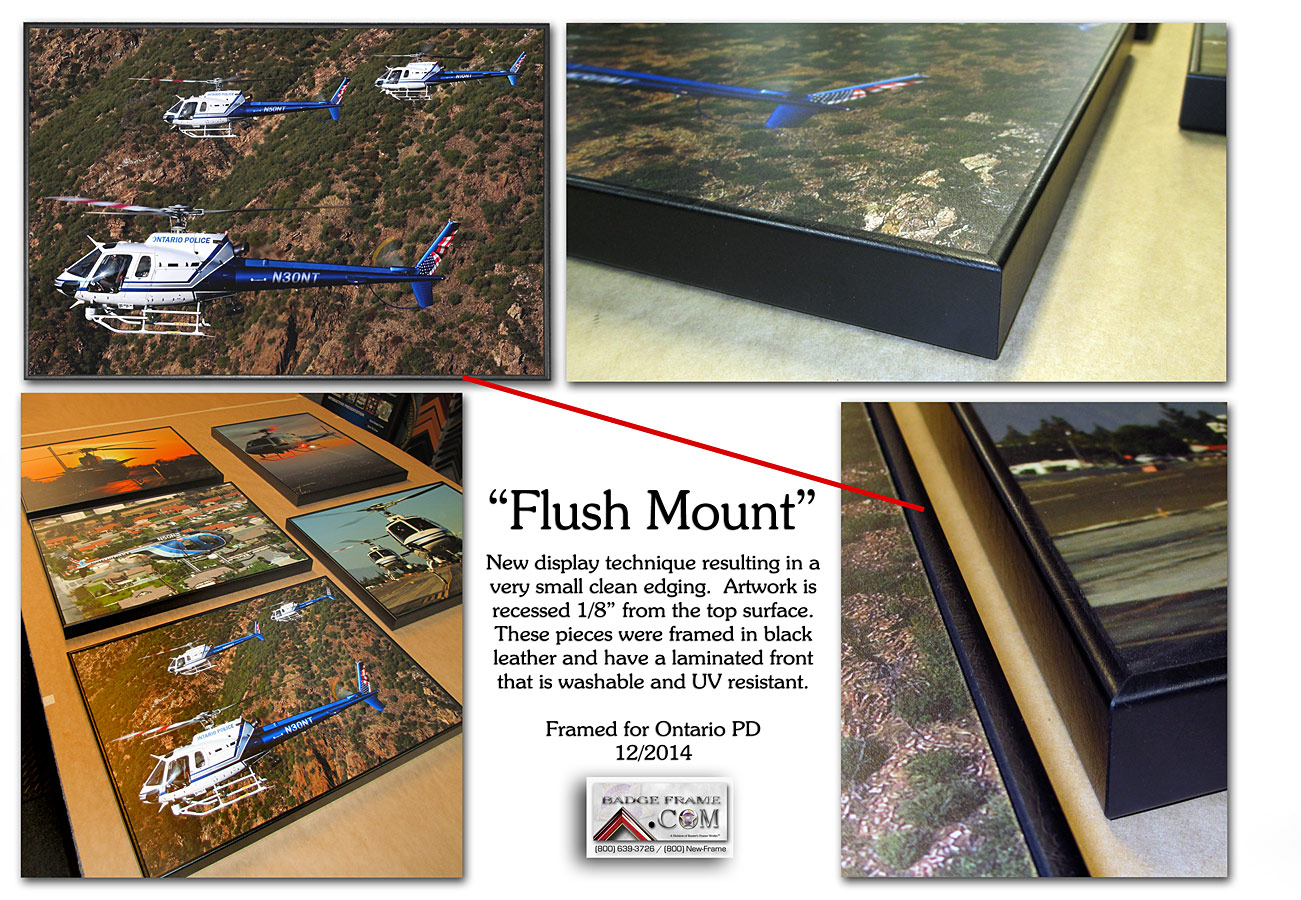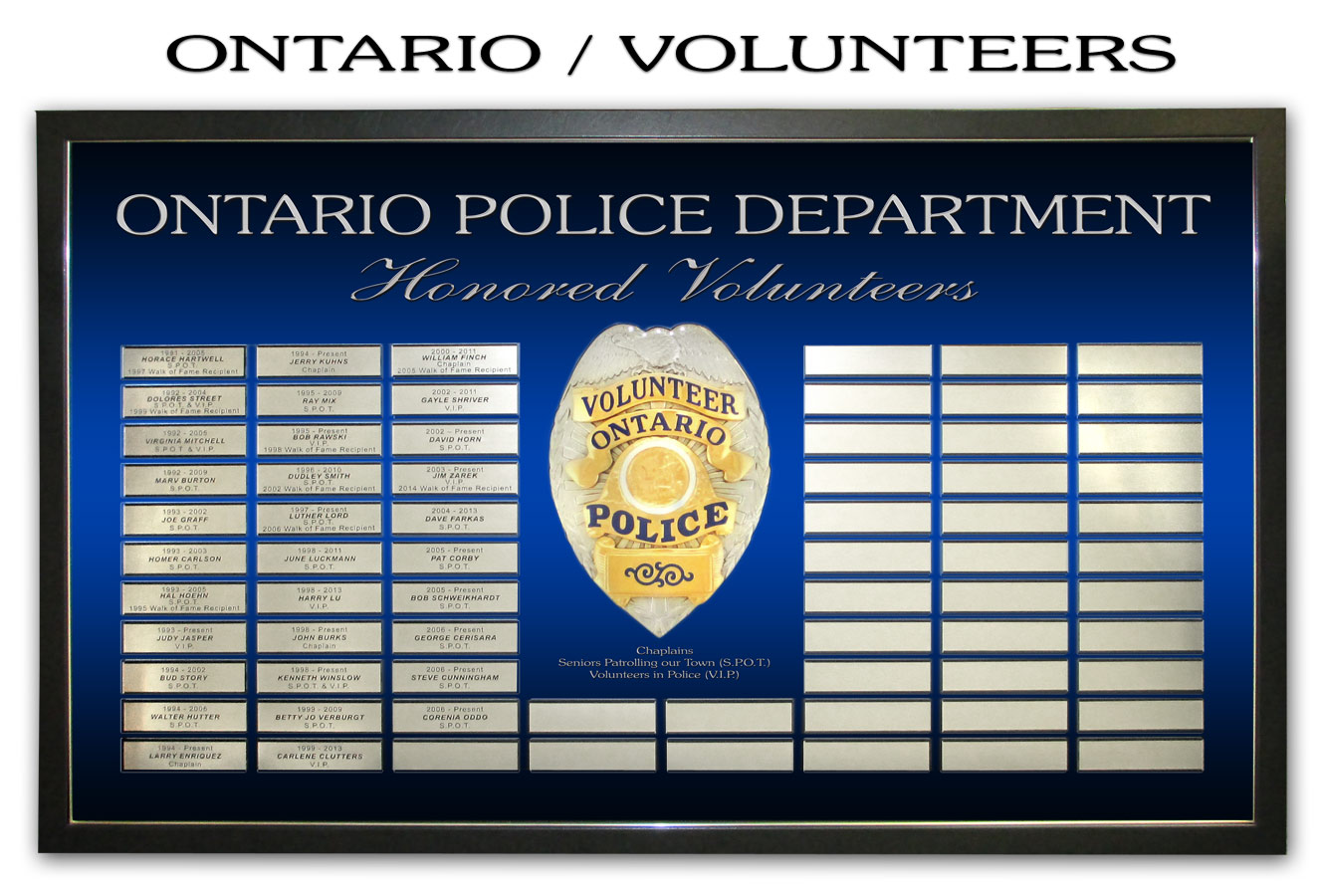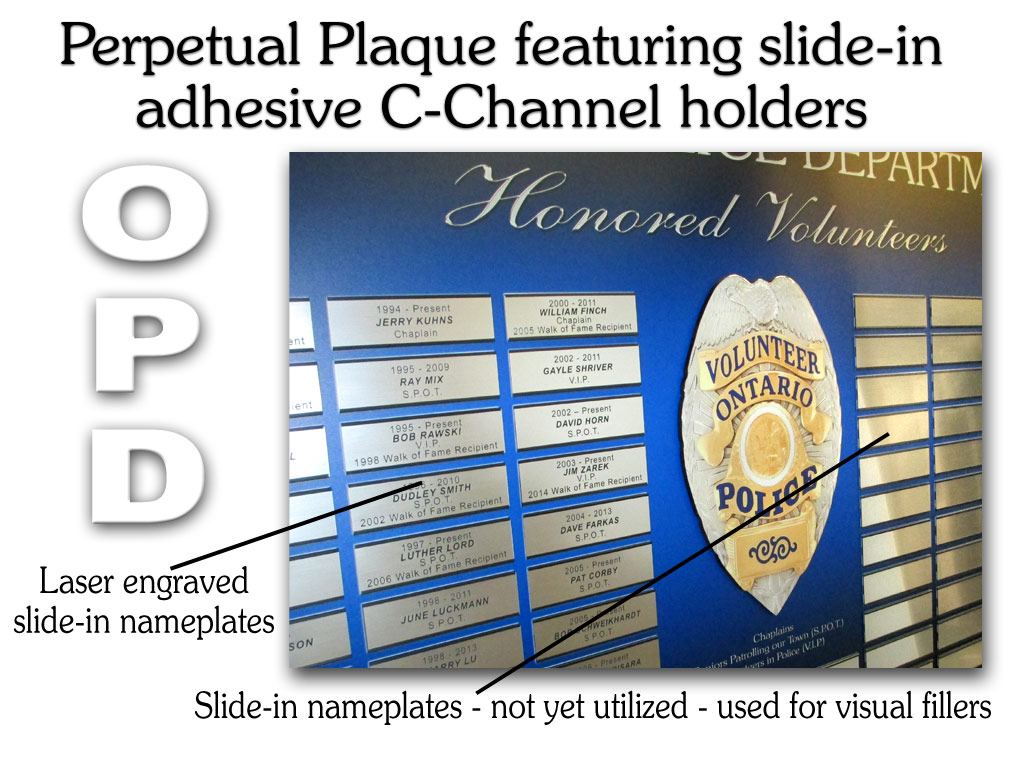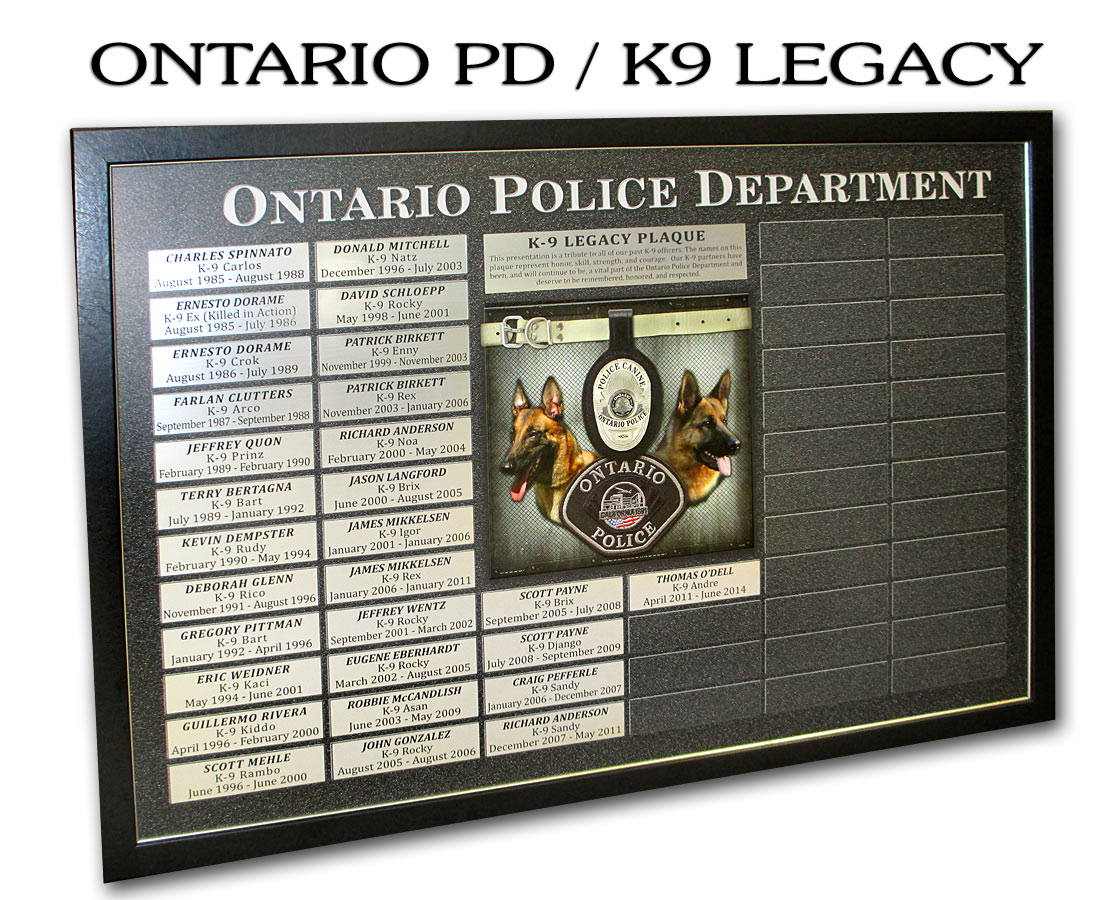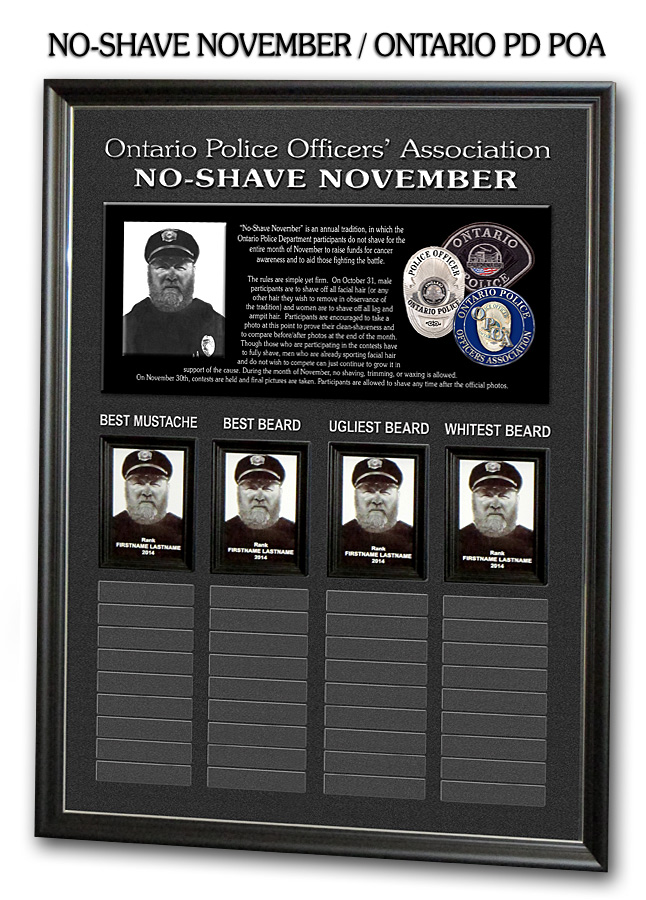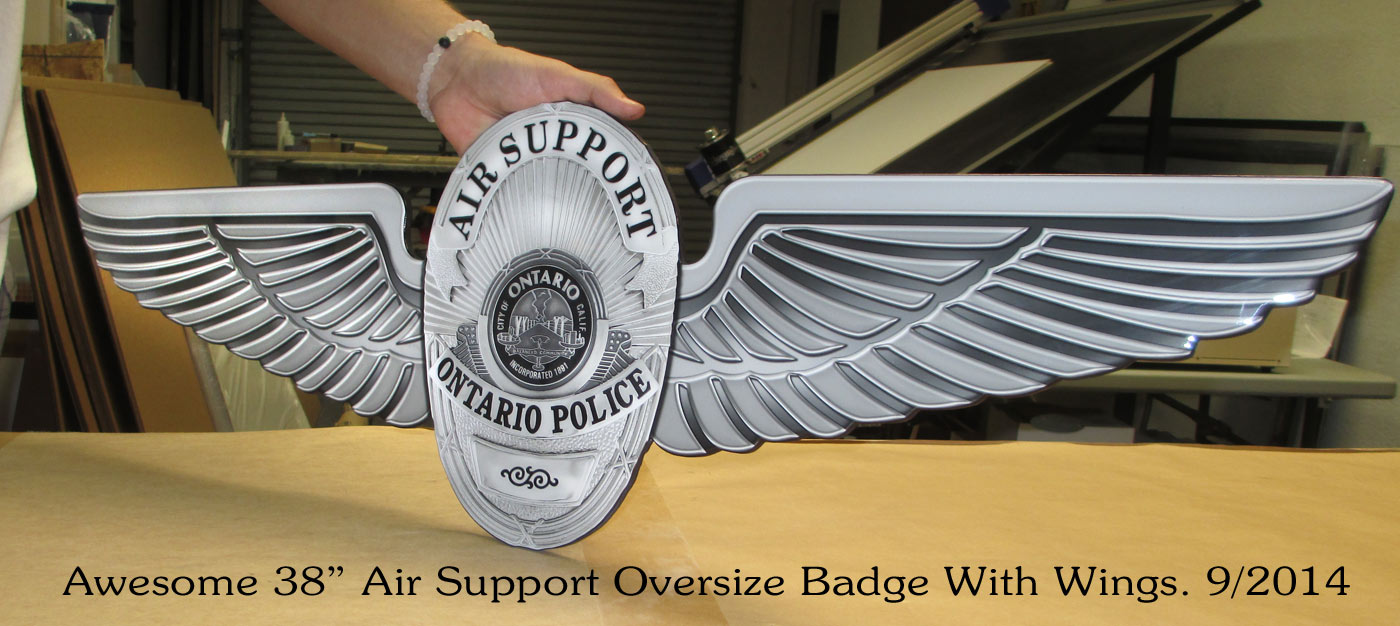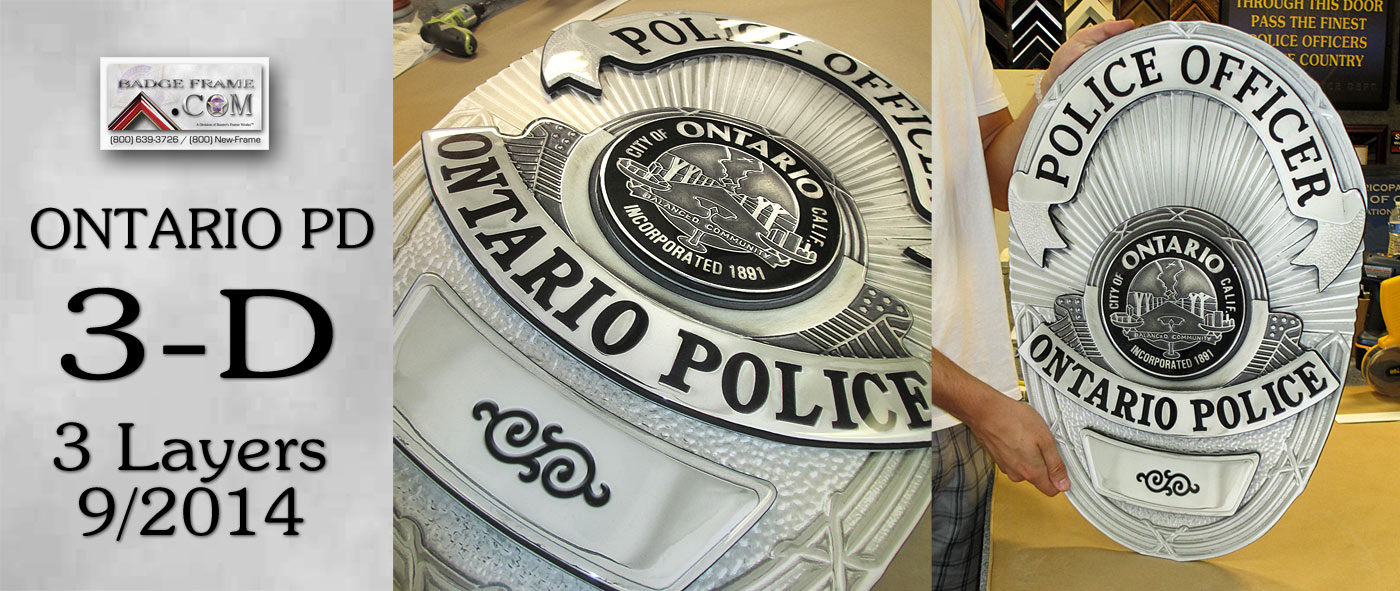 Above: Header sign used in the 6 piece Org Chart grouping below right. Actual Facility photos coming soon.

Org Chart preliminary layouts...click to enlarge.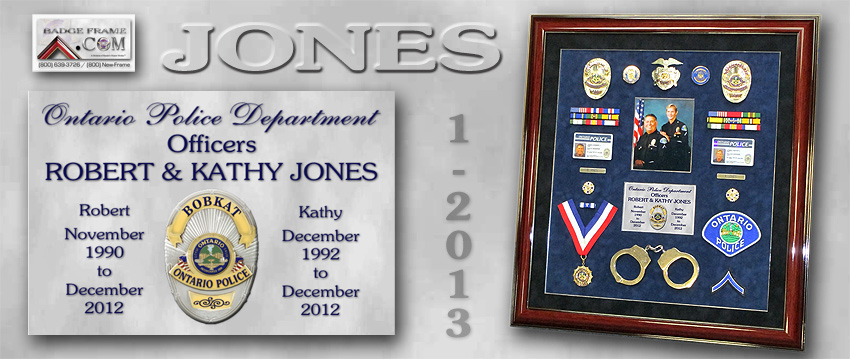 Larger Image Here

Initial sign graphics for the Firearms Training Facility dedication...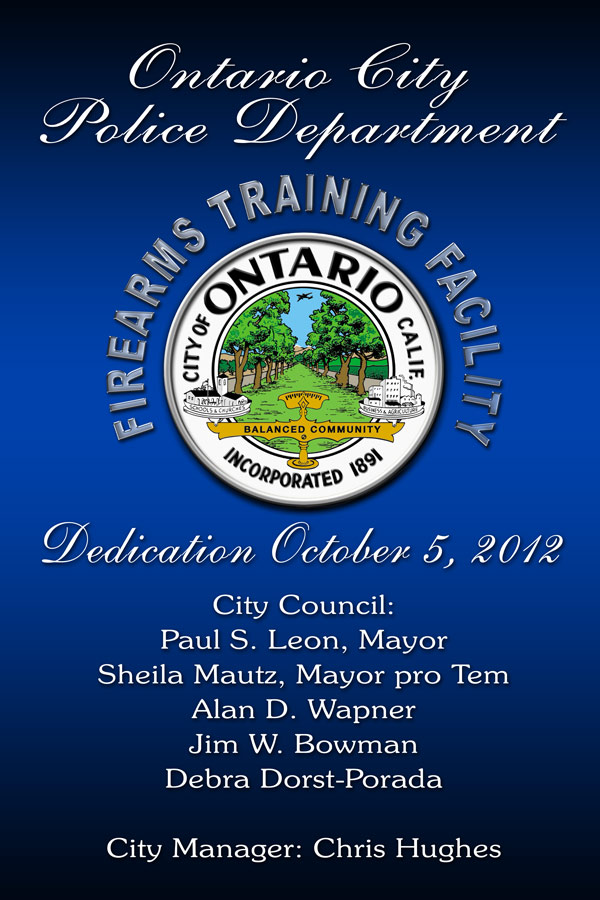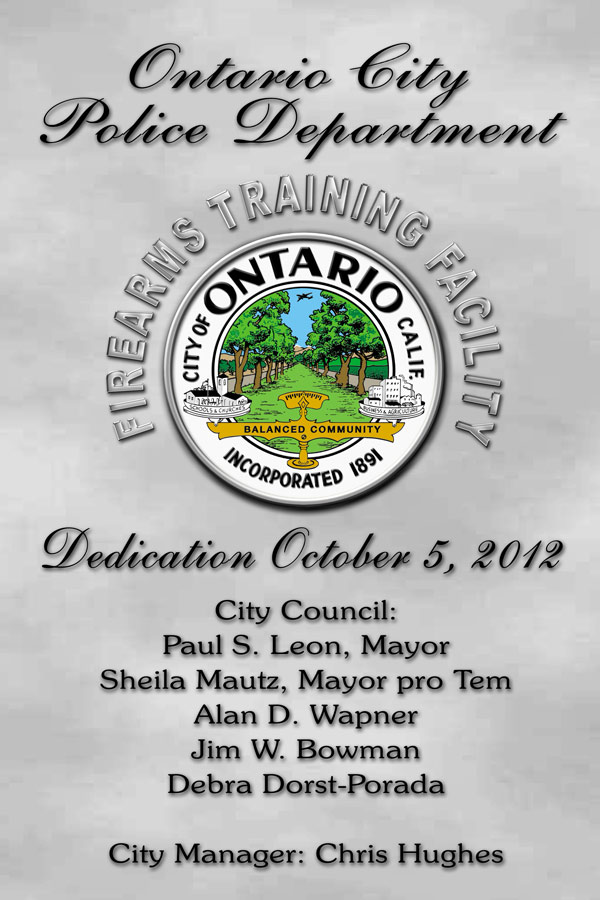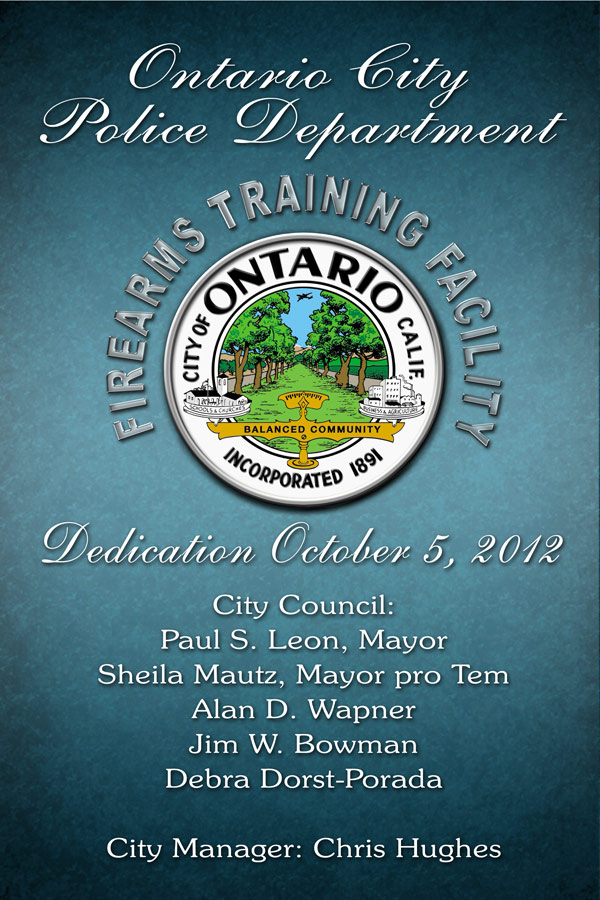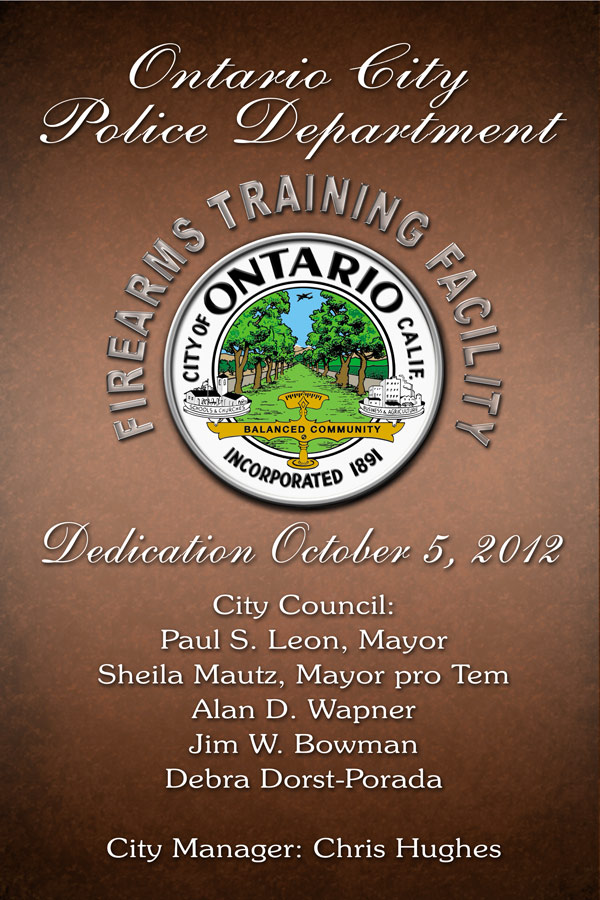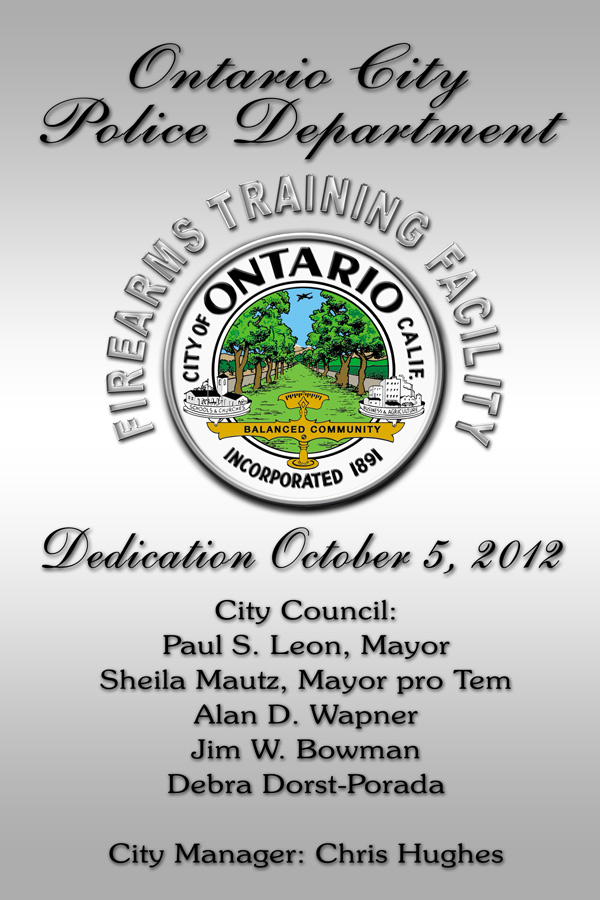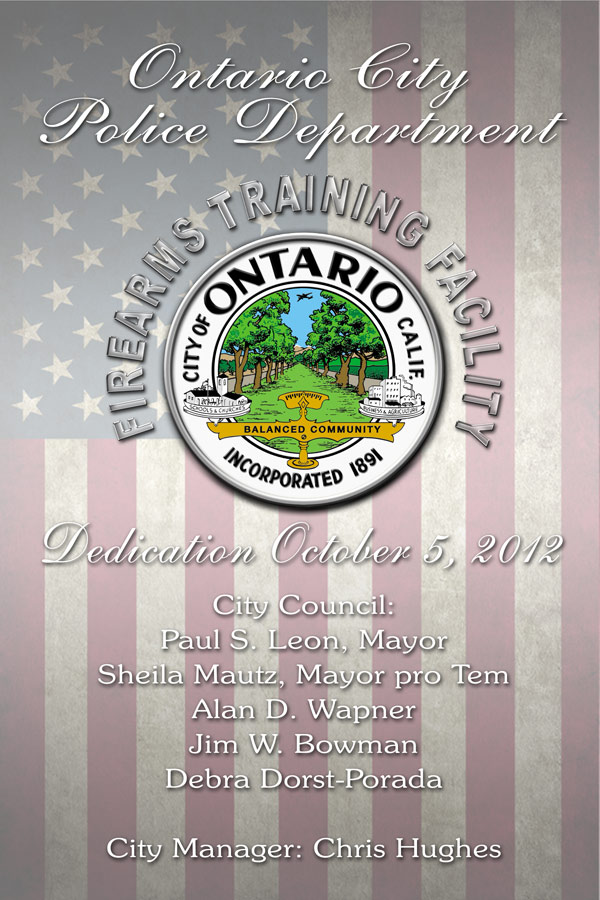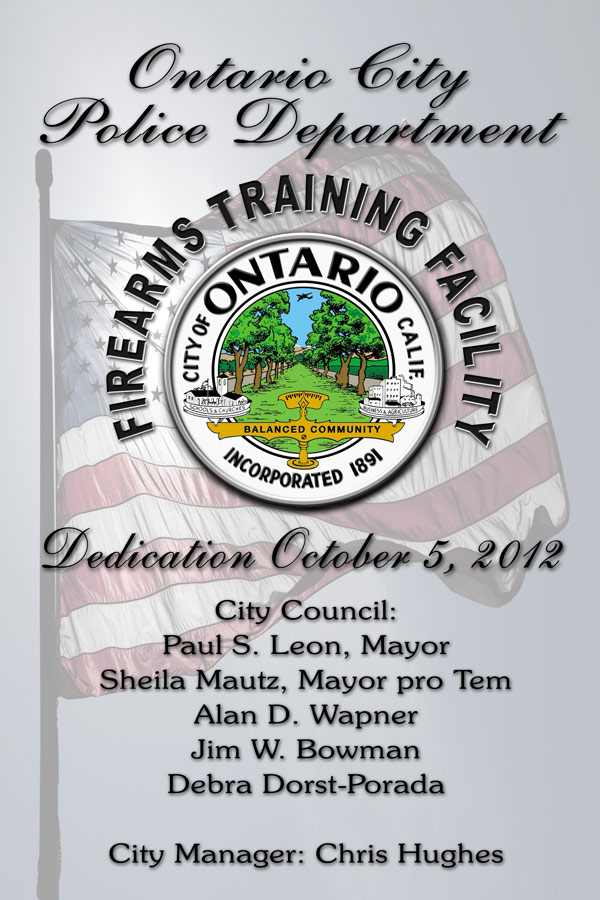 See actual size cross section here
9.5x19 - click to enlarge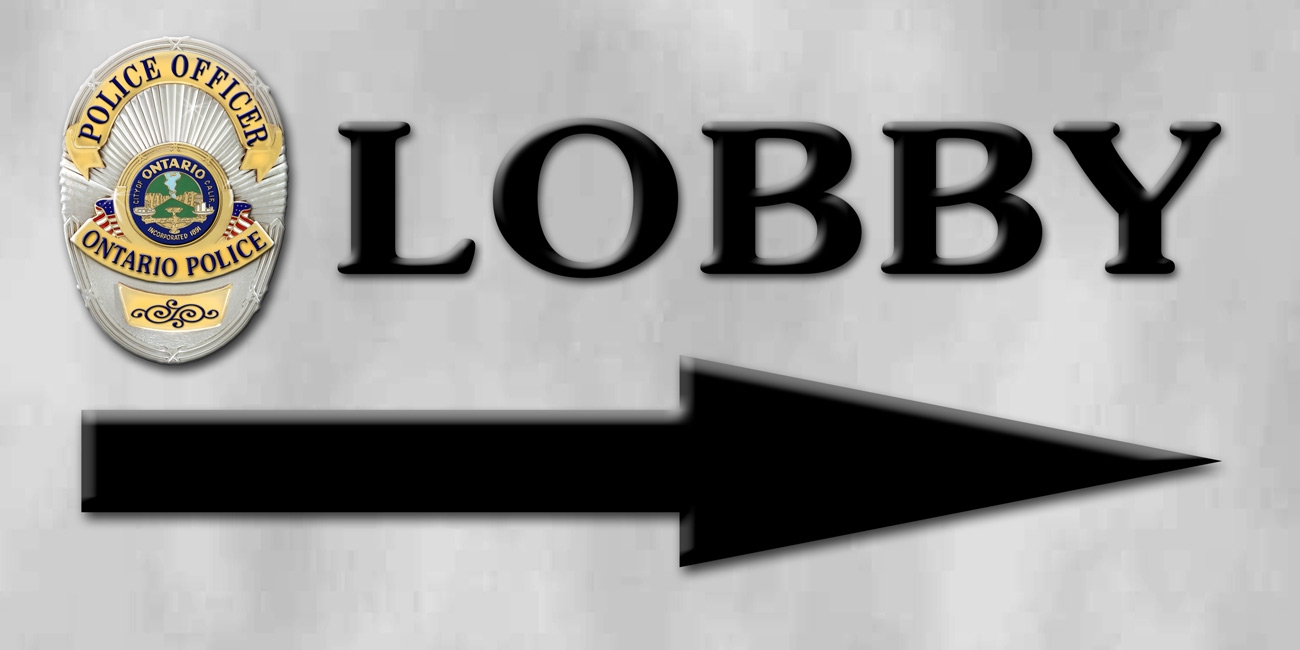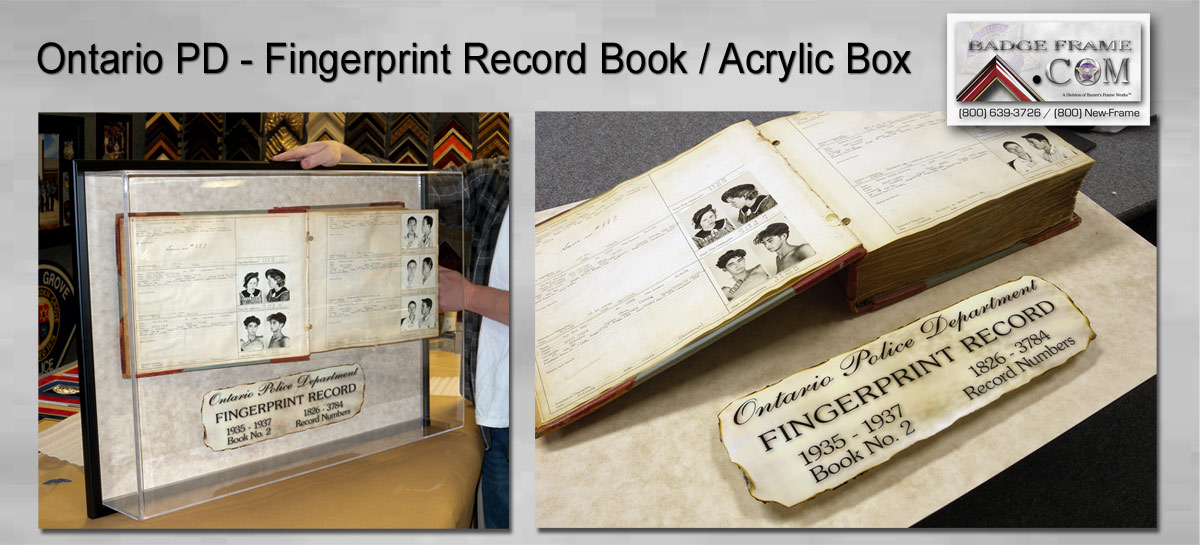 see larger image here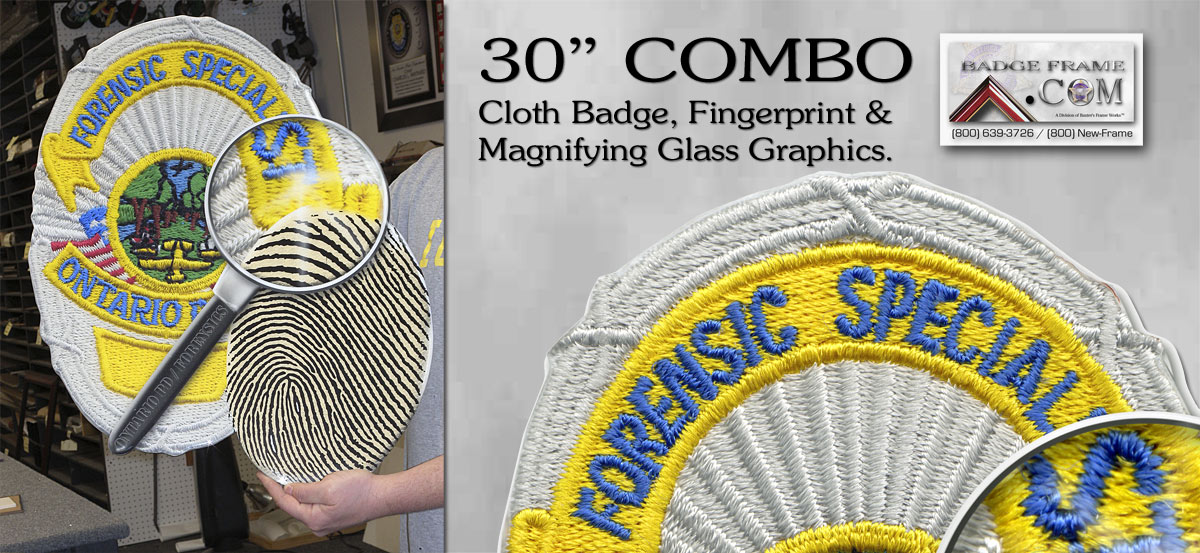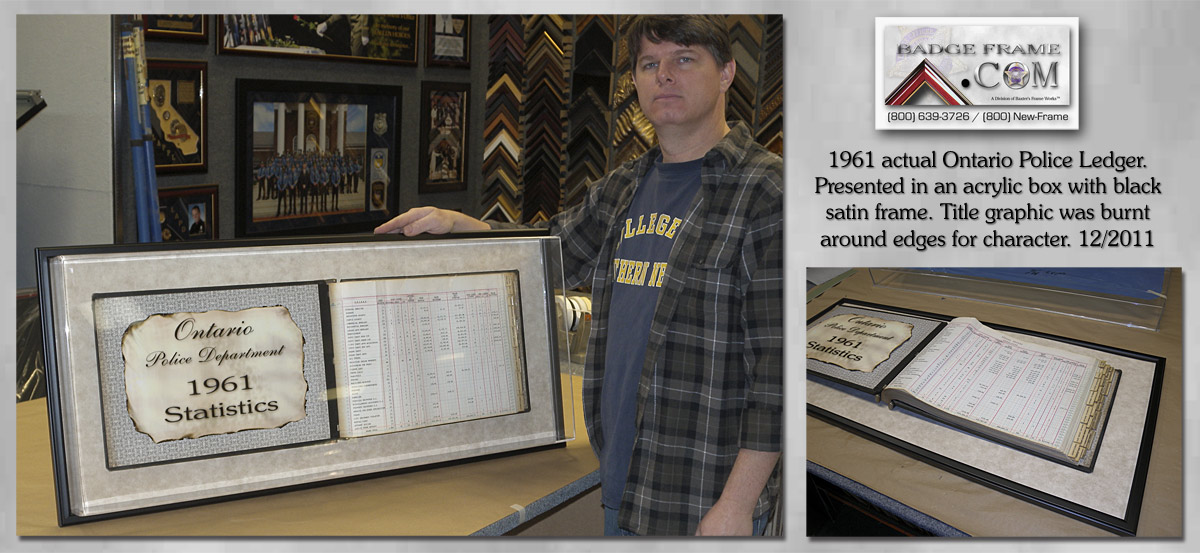 see other images here...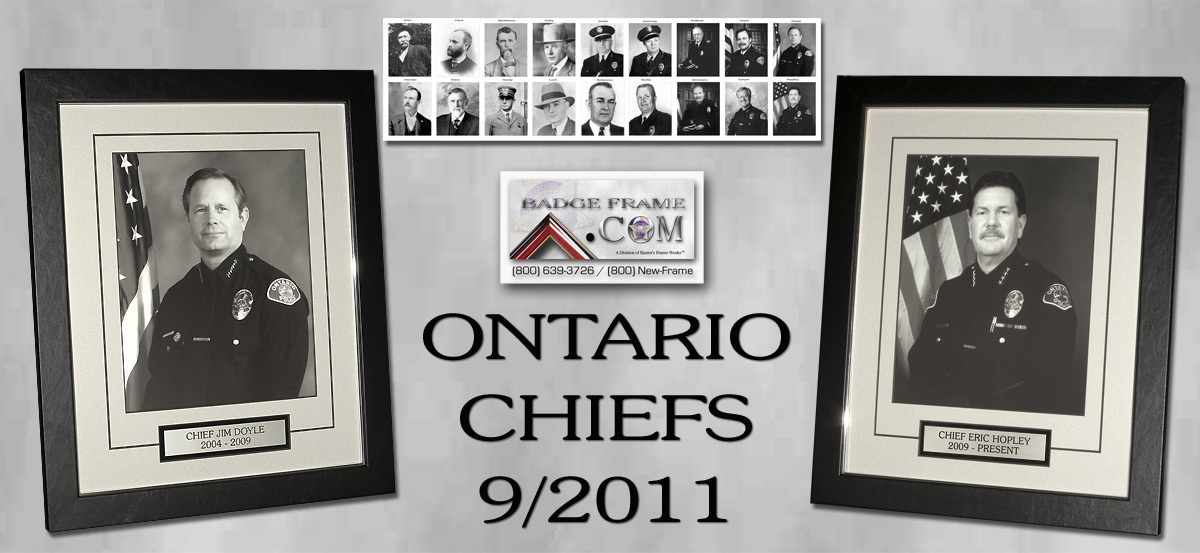 18 Ontario Chiefs framed in black leather with grey flannel
matting with v-groove that intersected a laser engraved nameplate.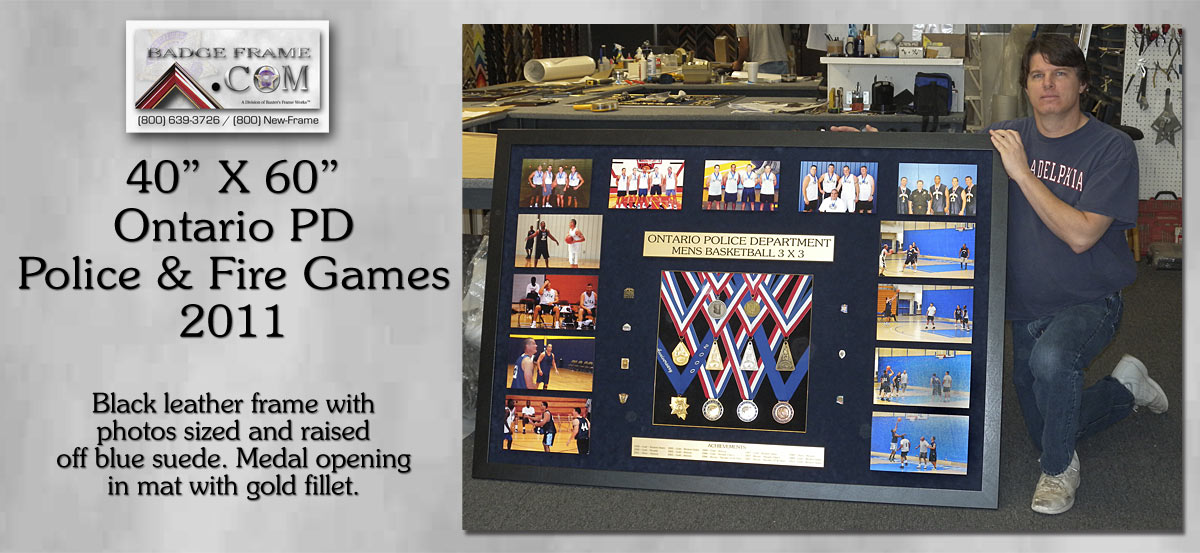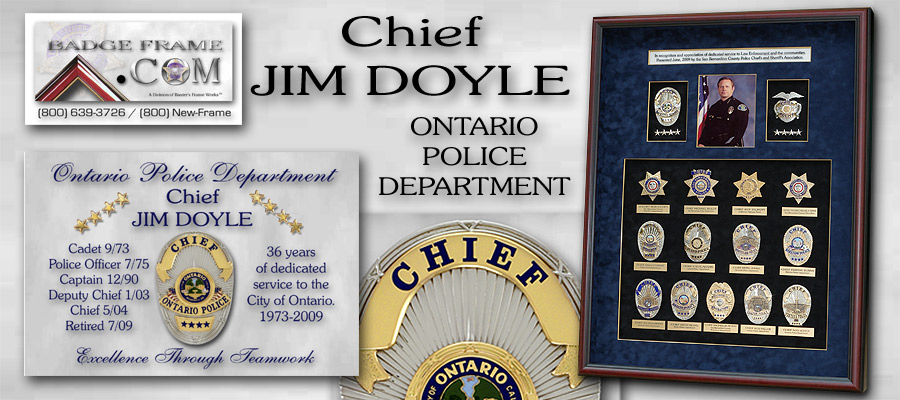 see larger image here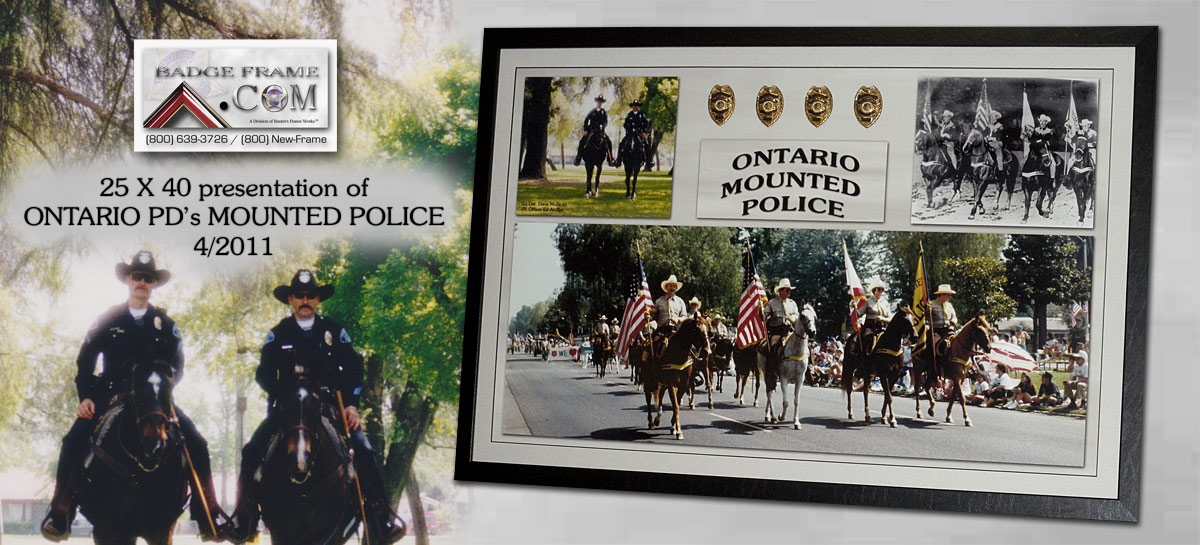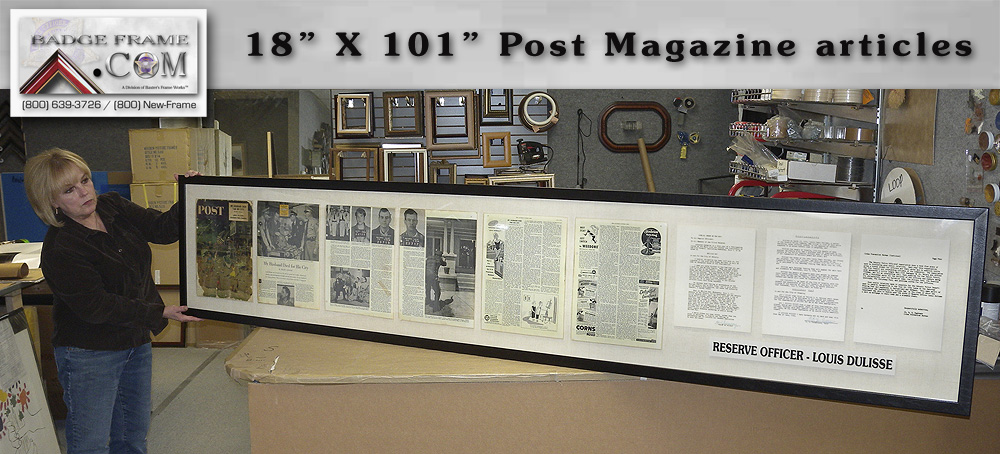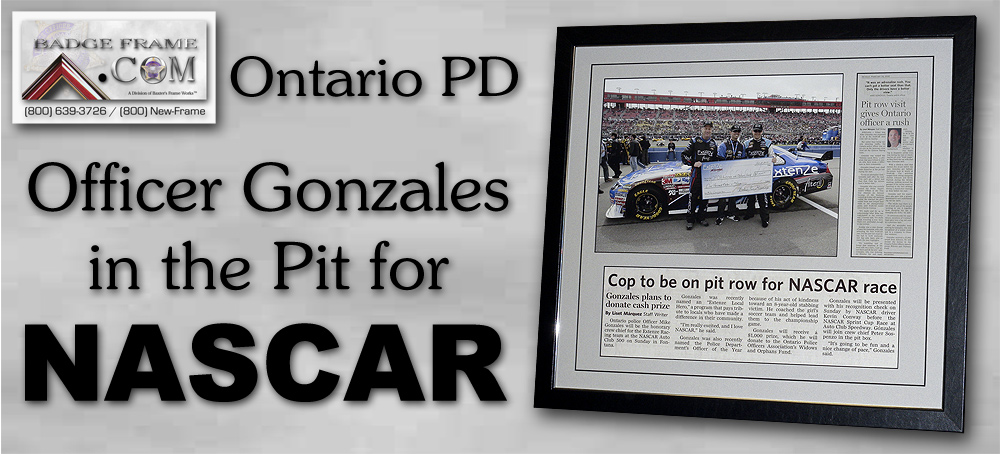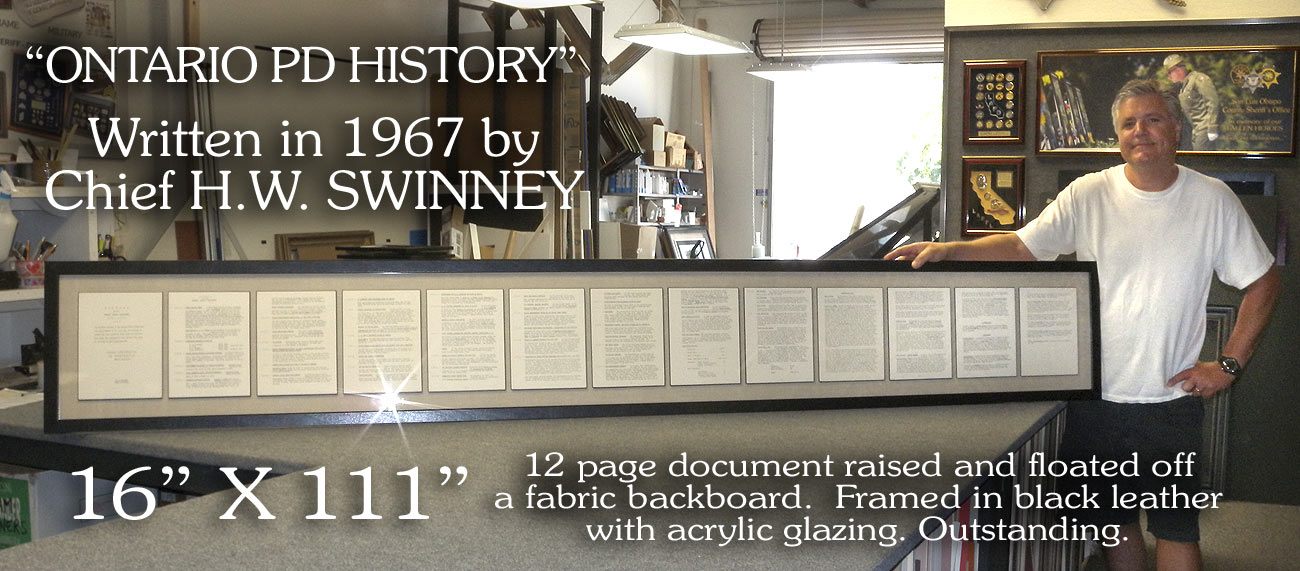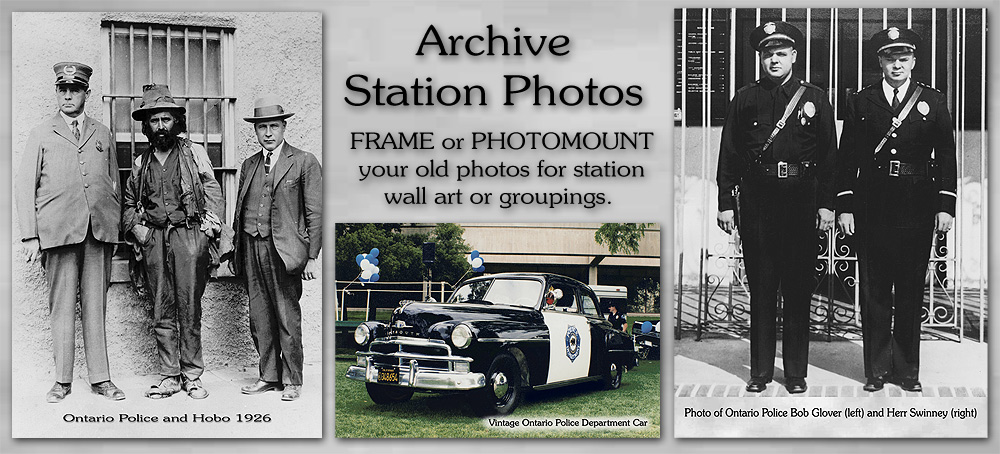 See our Station Archive Photo Section here...

see our sign section here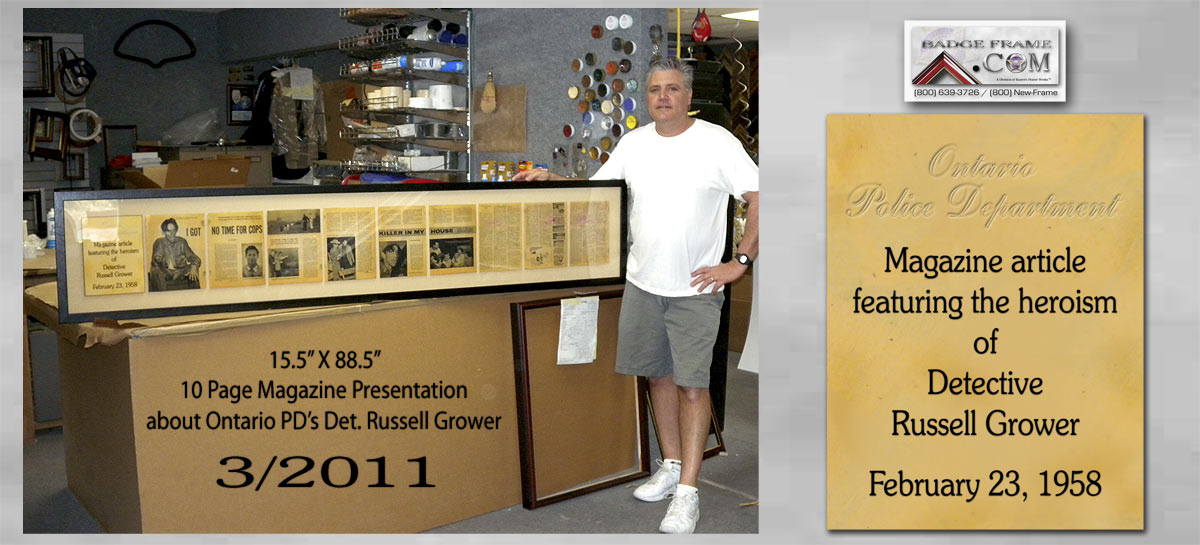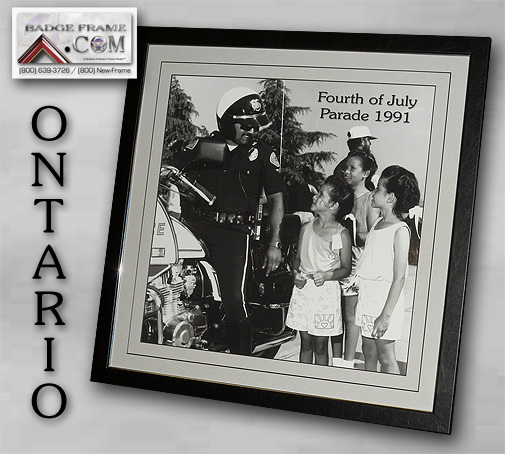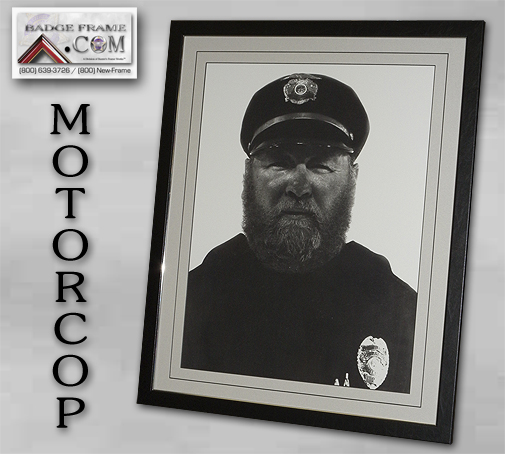 Ontario PD / 1991 4th of July Parade 24" X 24"
The old photos from your organization make great station art. We can enlarge or reduce sizes, re-scan and touch-up, add graphics
or text of your choice to make an awesome addition to your facility. Here are a few examples...
You can also display the pieces without the frame and mats with our
PHOTOMOUNT
technique.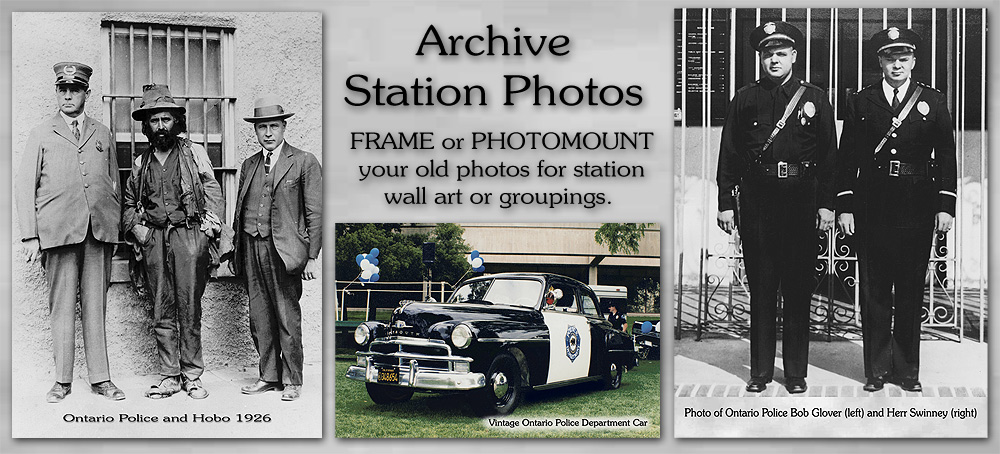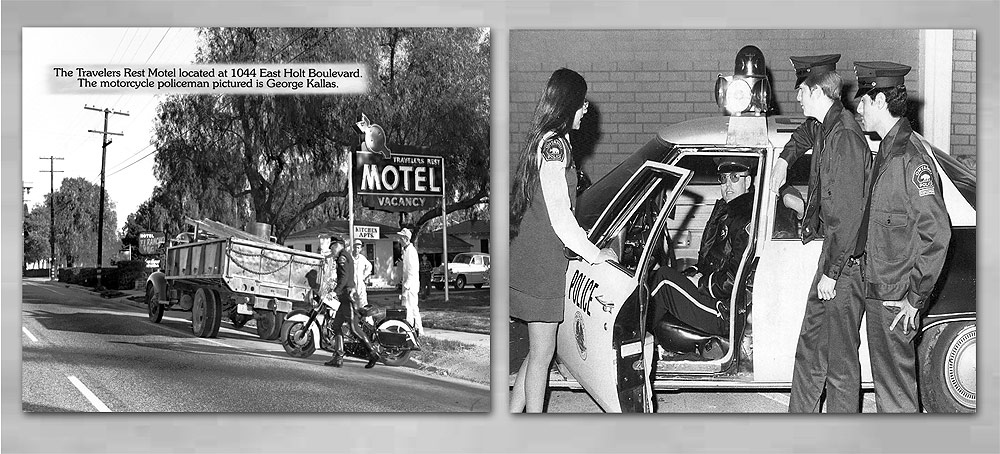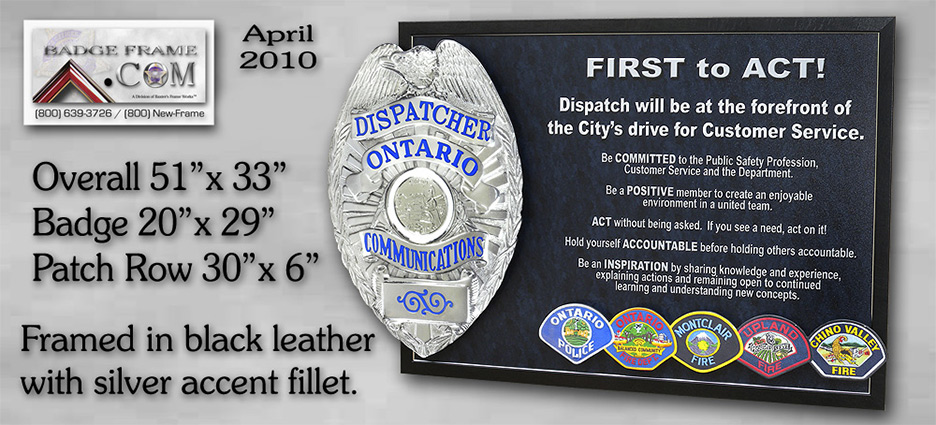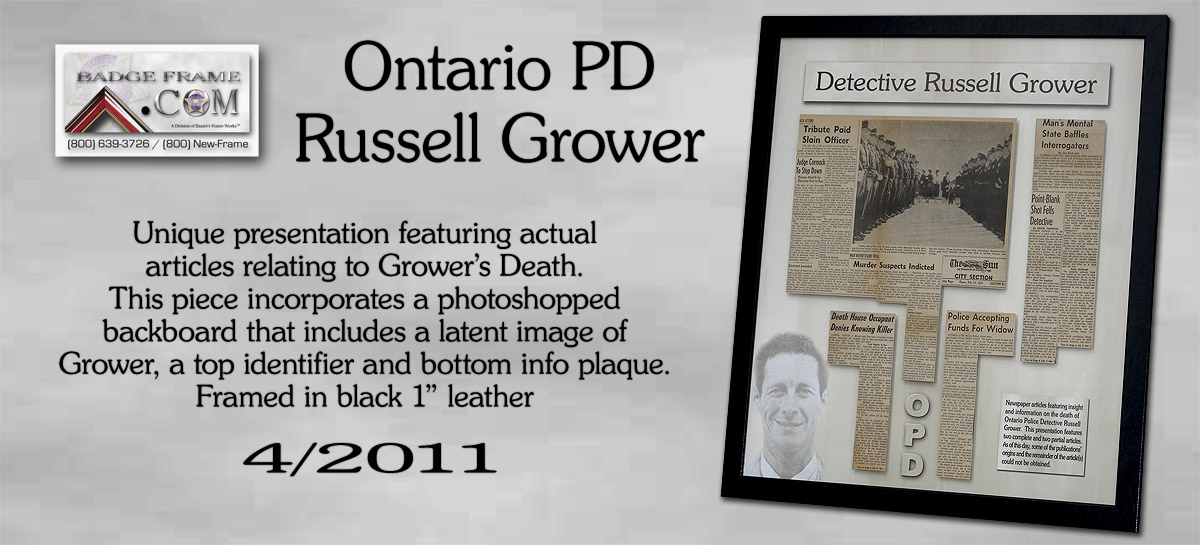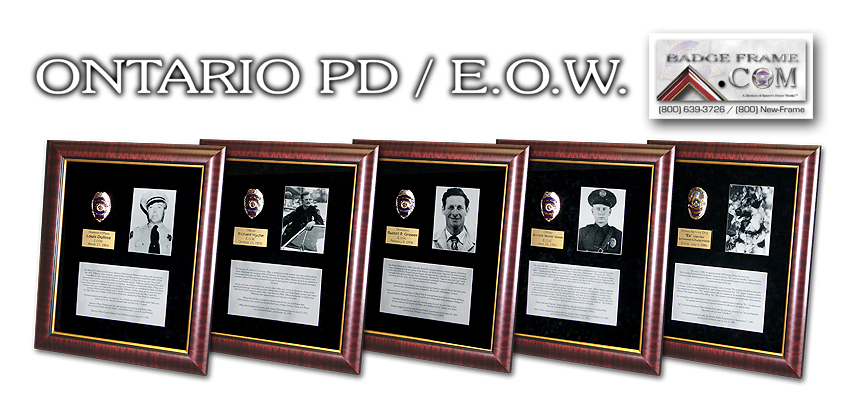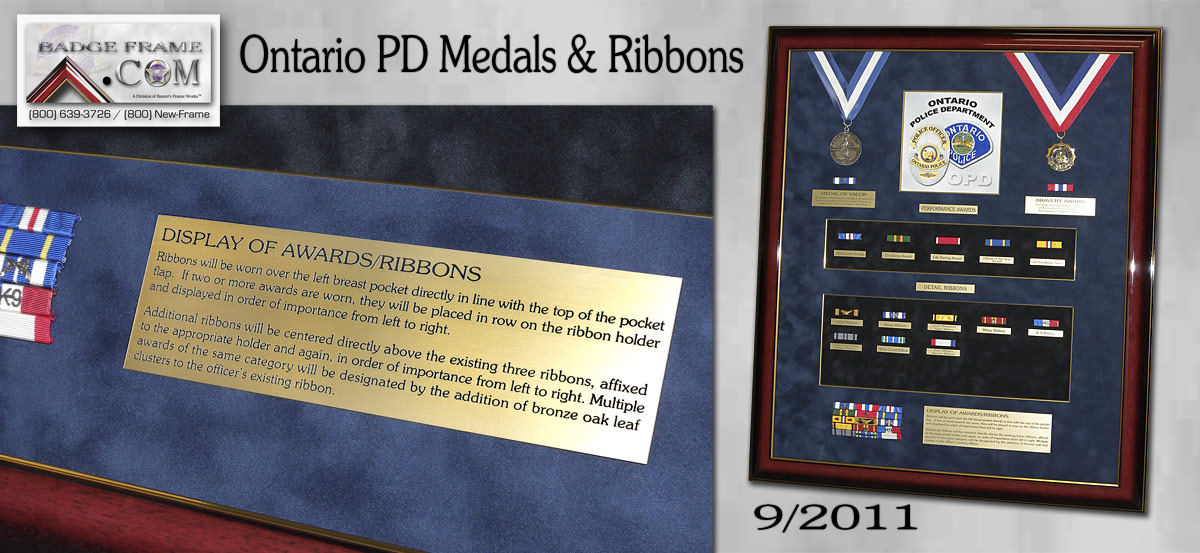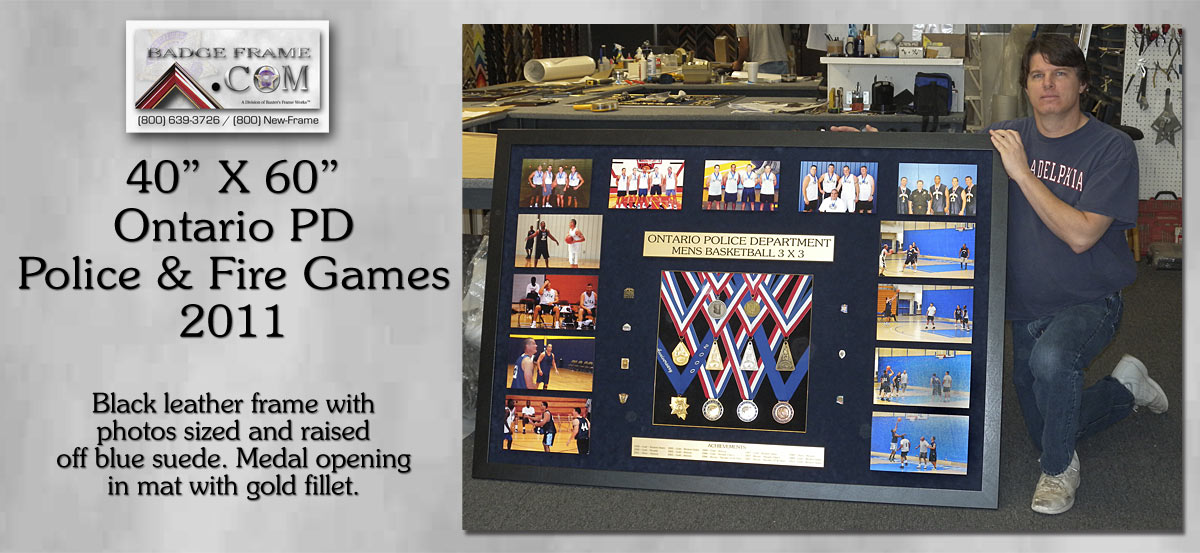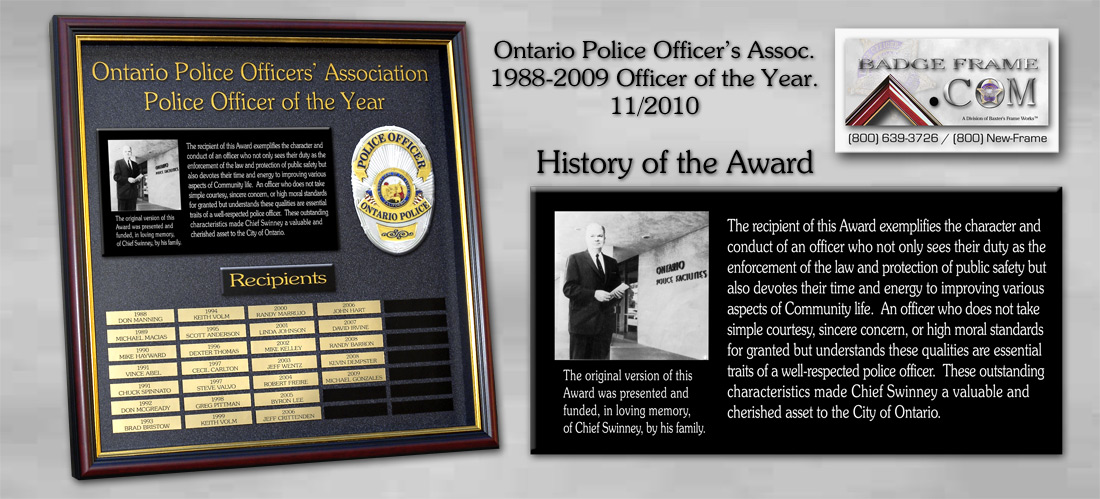 see larger image here...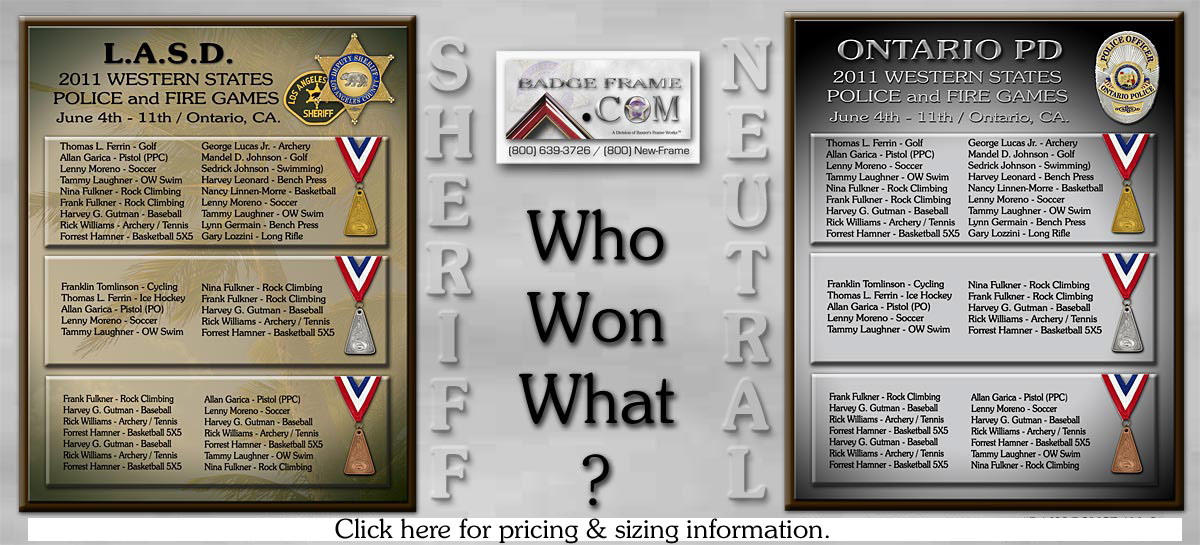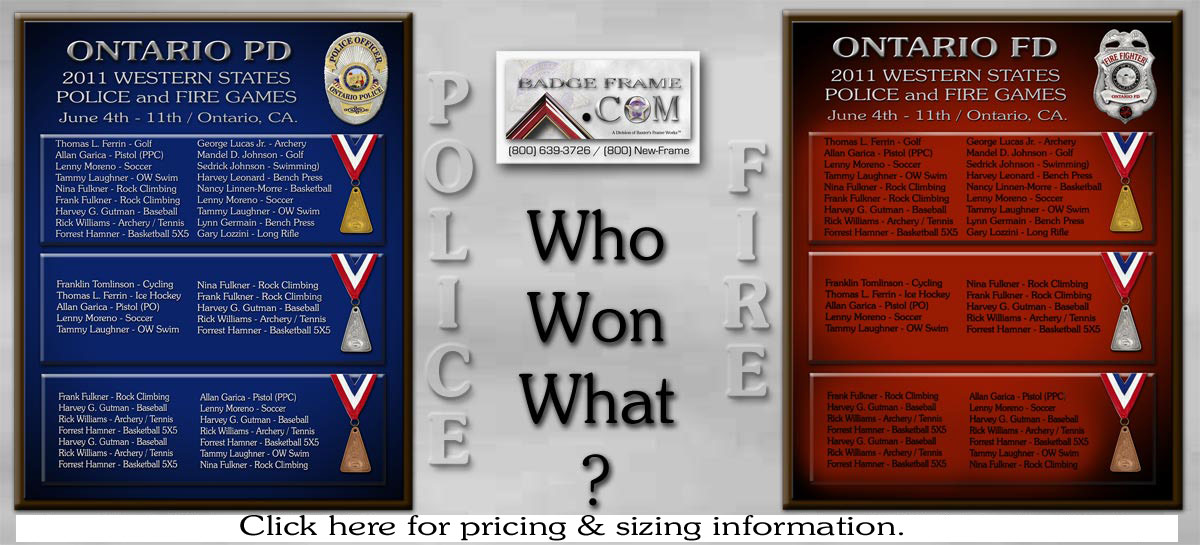 Actual size (when 16X20) shown below...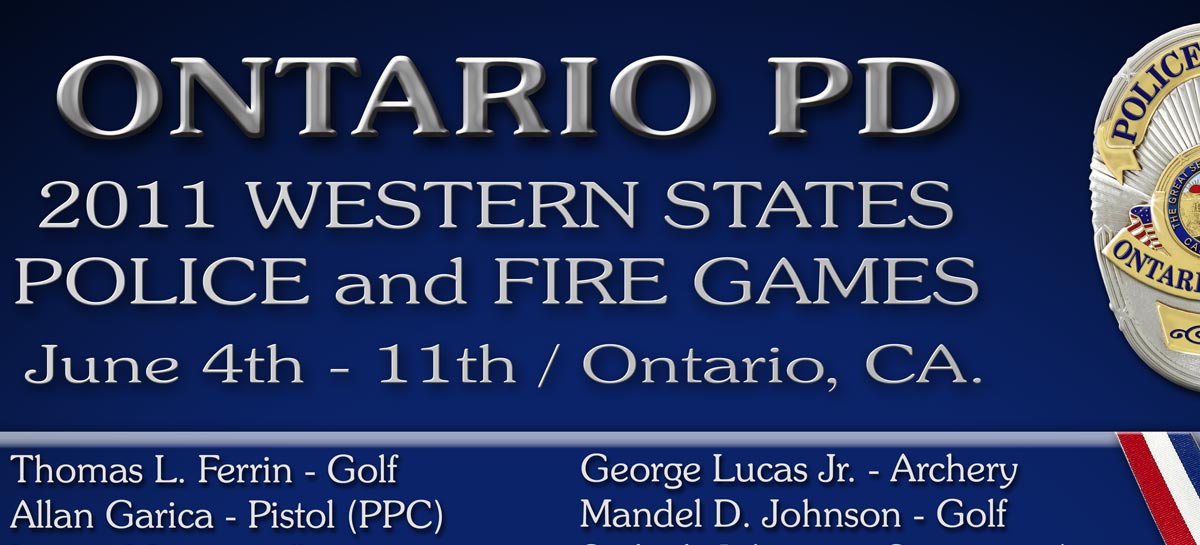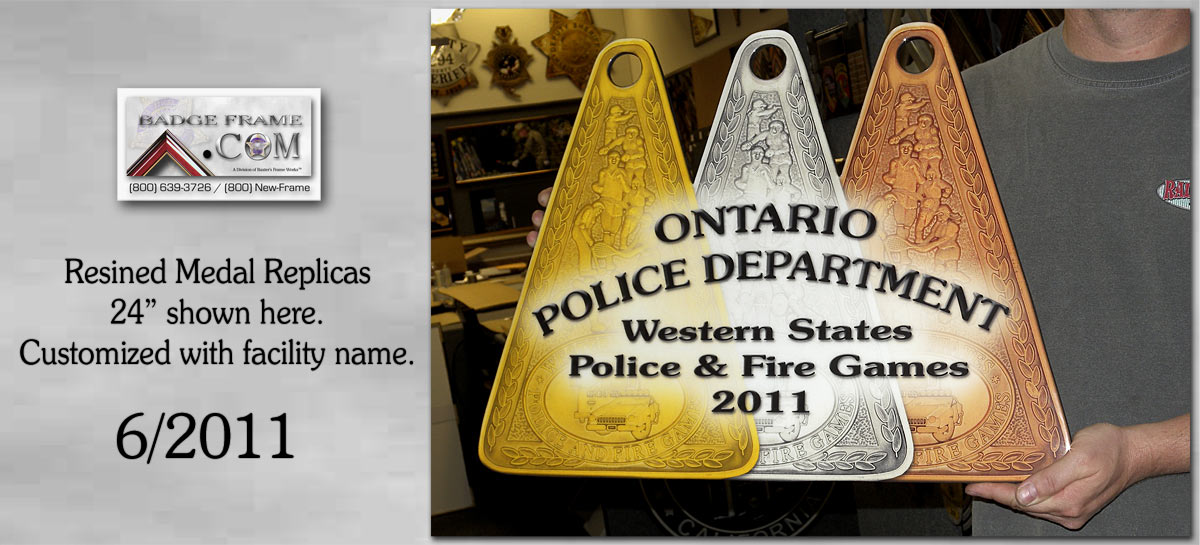 See more of our framing projects at Baxter's Frame Works.Com
SPORTS RELATED
/
WEDDING RELATED
/
MISC. #1
/
MISC. #2
/
GOLF RELATED
/
SHADOWBOX RELATED
Call us...(800) New-Frame / National Toll Free
© 2005 Baxter's Frame Works / Badge Frame / All Rights Reserved
3811 Schaefer Ave., Suite A Chino, CA 91710 Local (909) 591-3033
EMAIL: fwbill32@verizon.net

HEY!!! Don't forget to sign our GUEST BOOK before you bail.