WEST COVINA PD
Various Projects

Click on any images to enlarge...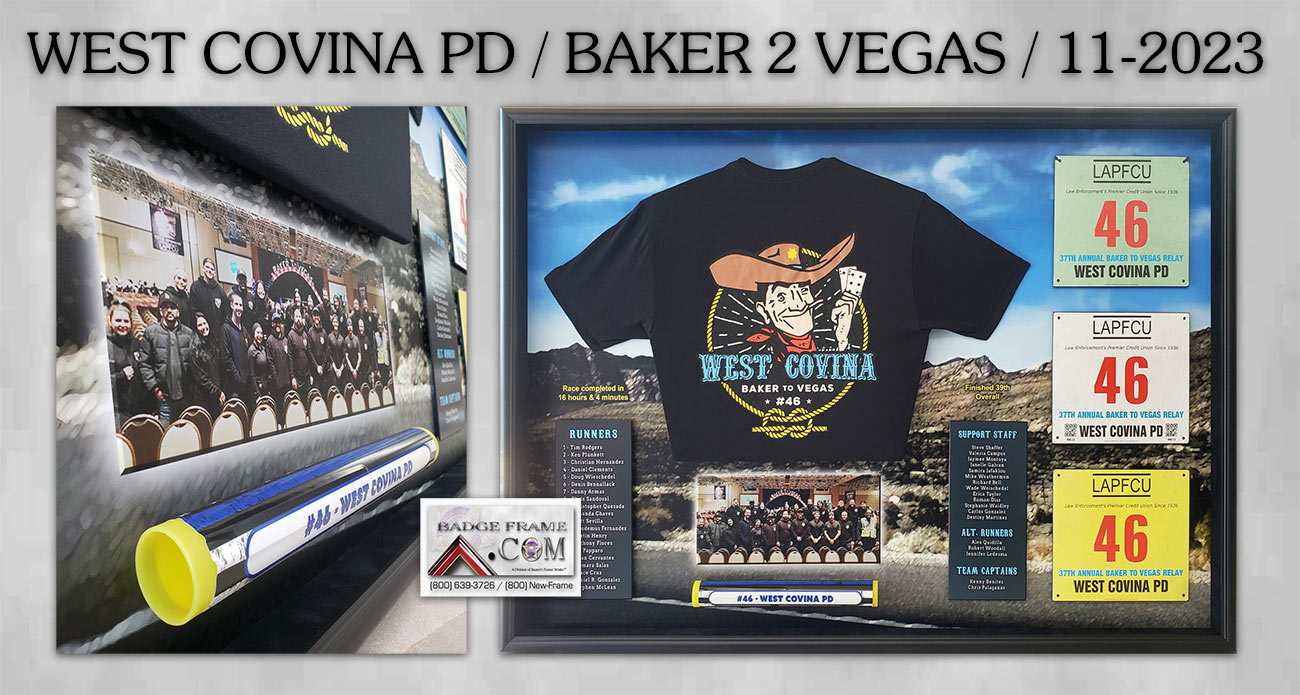 Baker 2 Vegas Section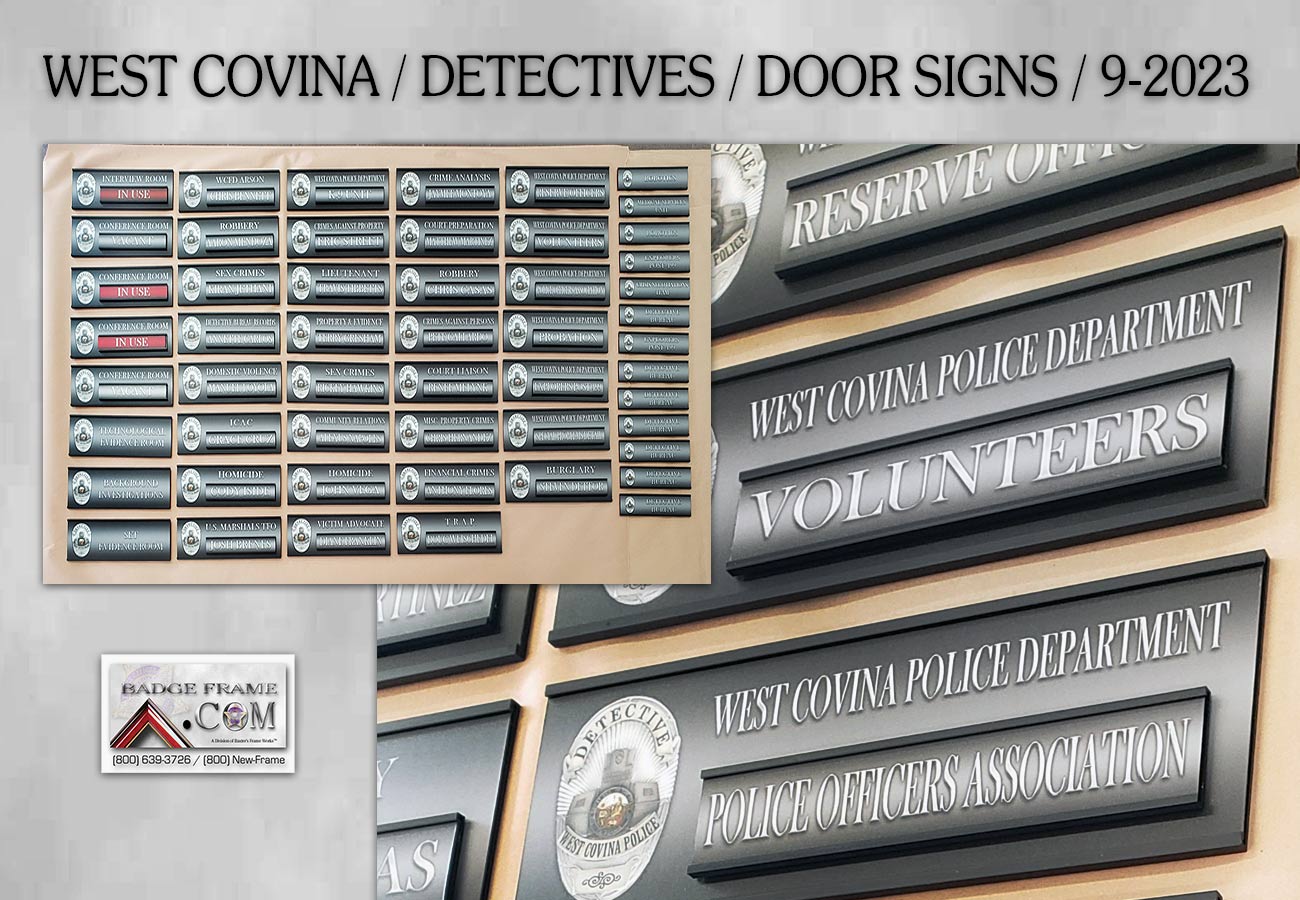 Door Sign Section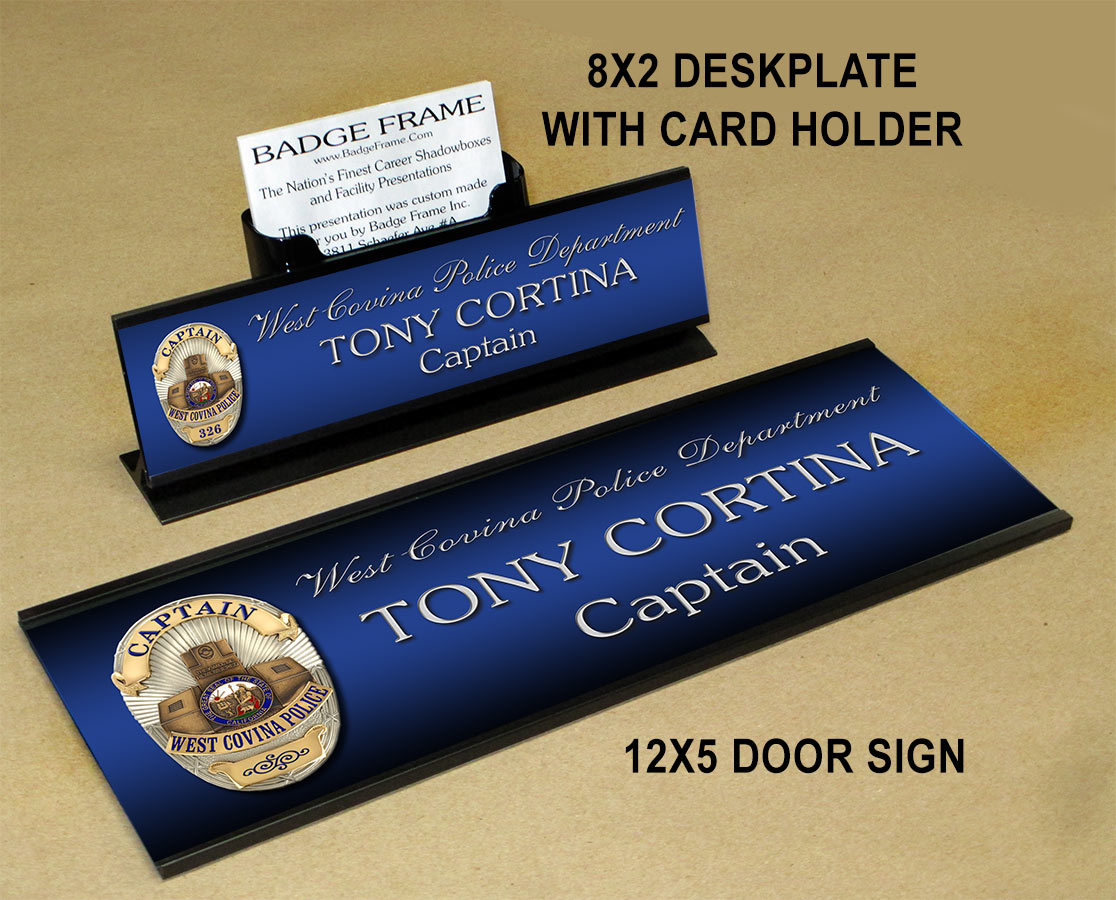 Door signs Section
Deskplate Section
ALEXANDER & MUNN / WEST COVINA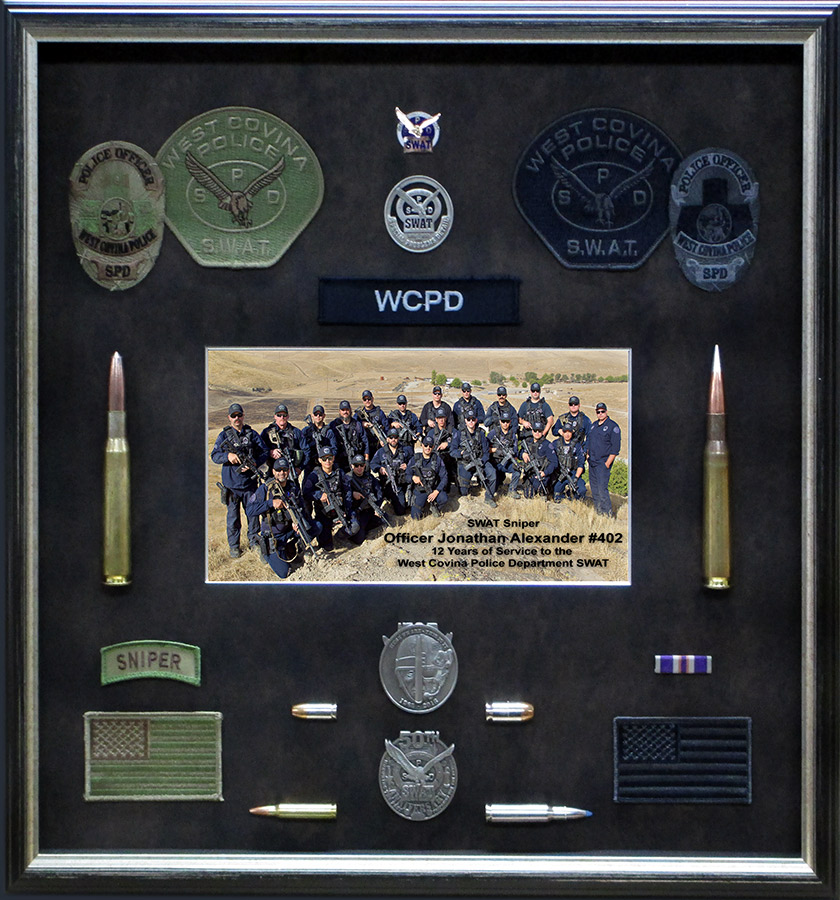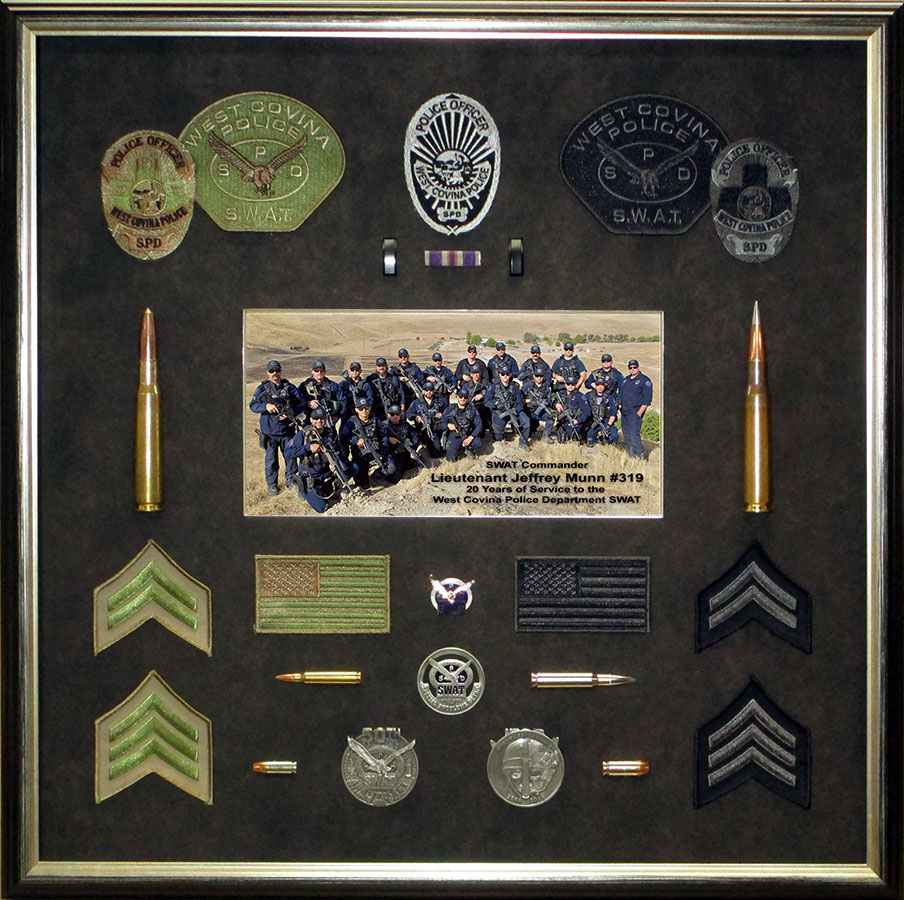 SWAT Section
K-9 REC / WEST COVINA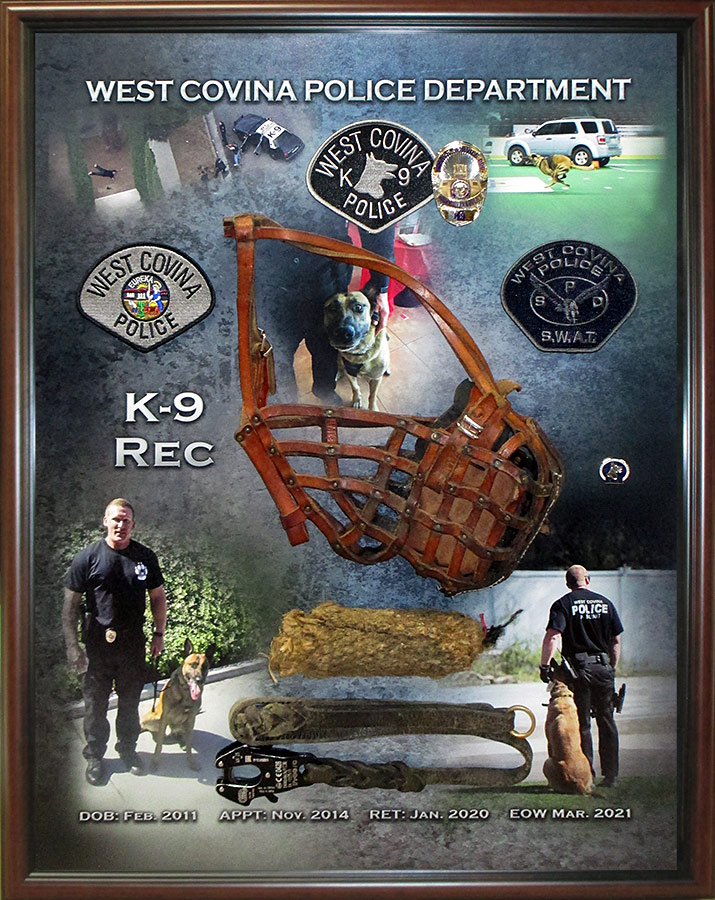 K-9 Section
Printed Backboard Section
MEYERS / WEST COVINA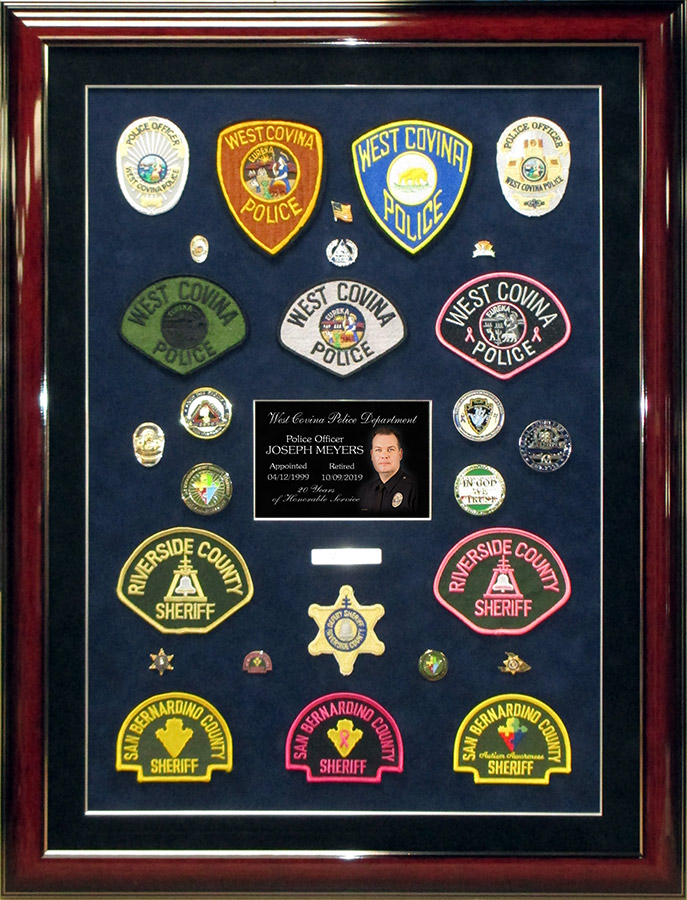 COPPI & MEYERS / WEST COVINA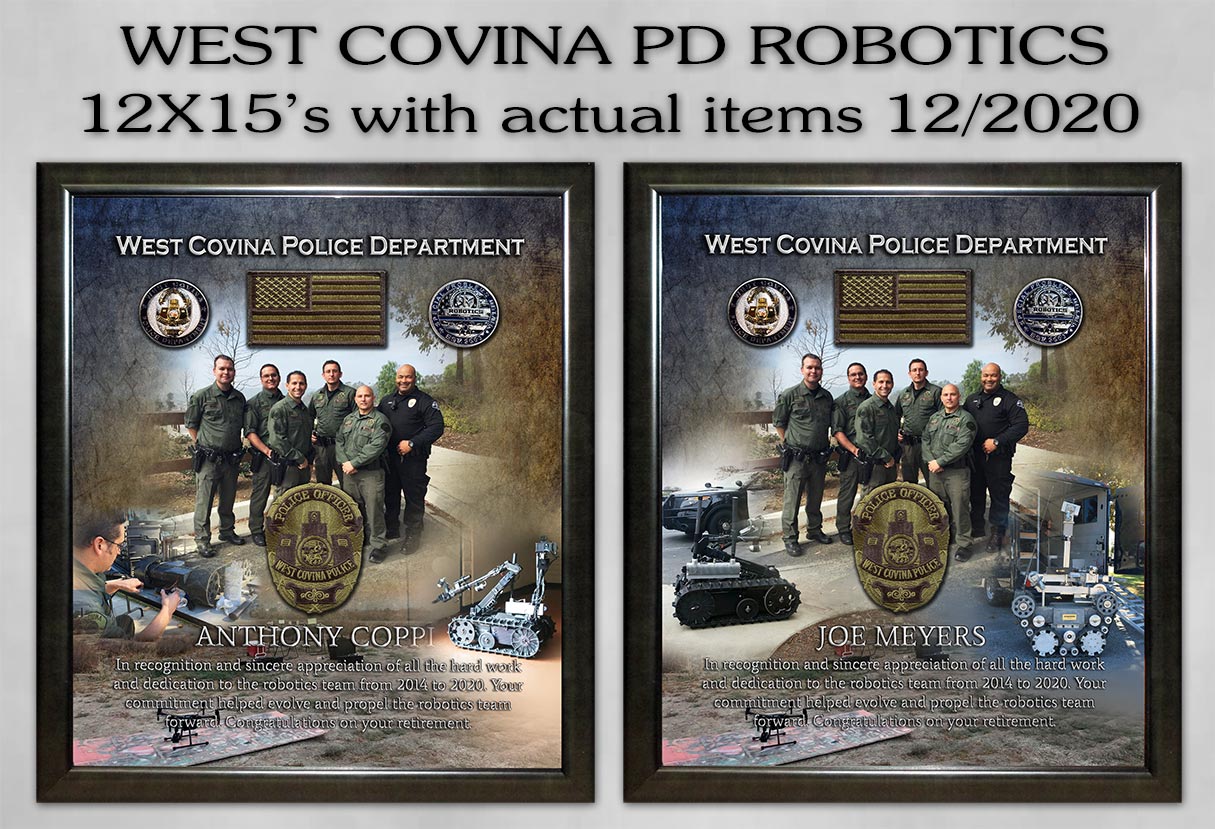 Recognition Section

STREET / WEST COVINA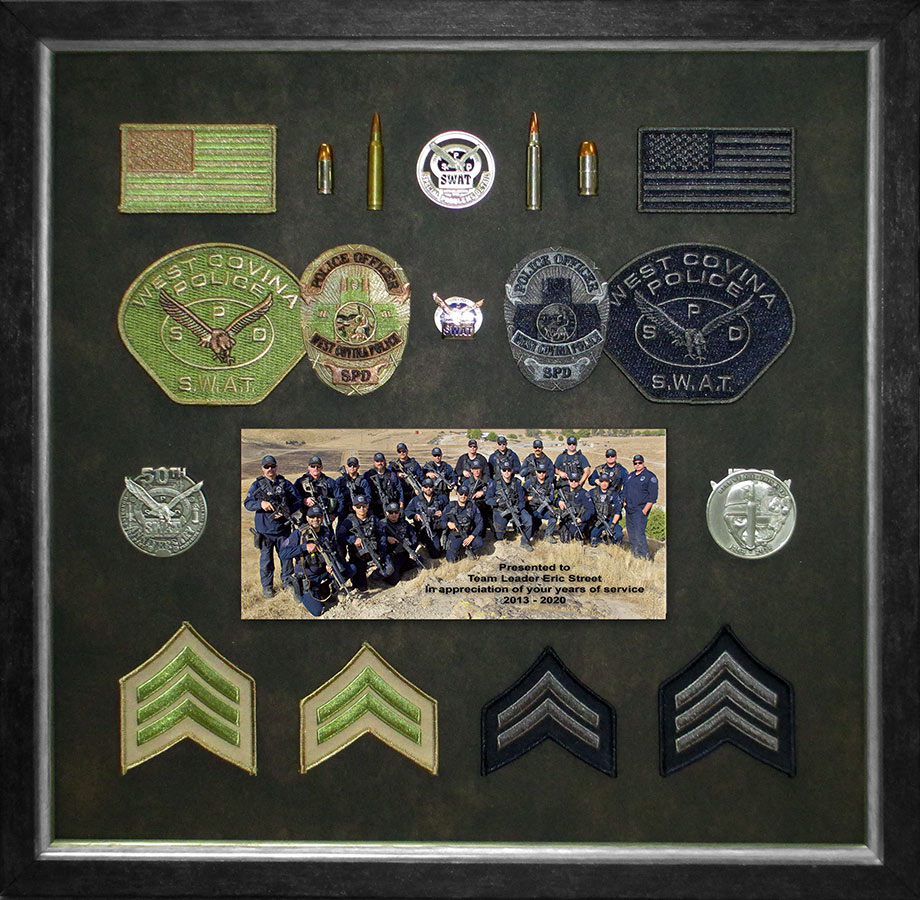 SWAT Section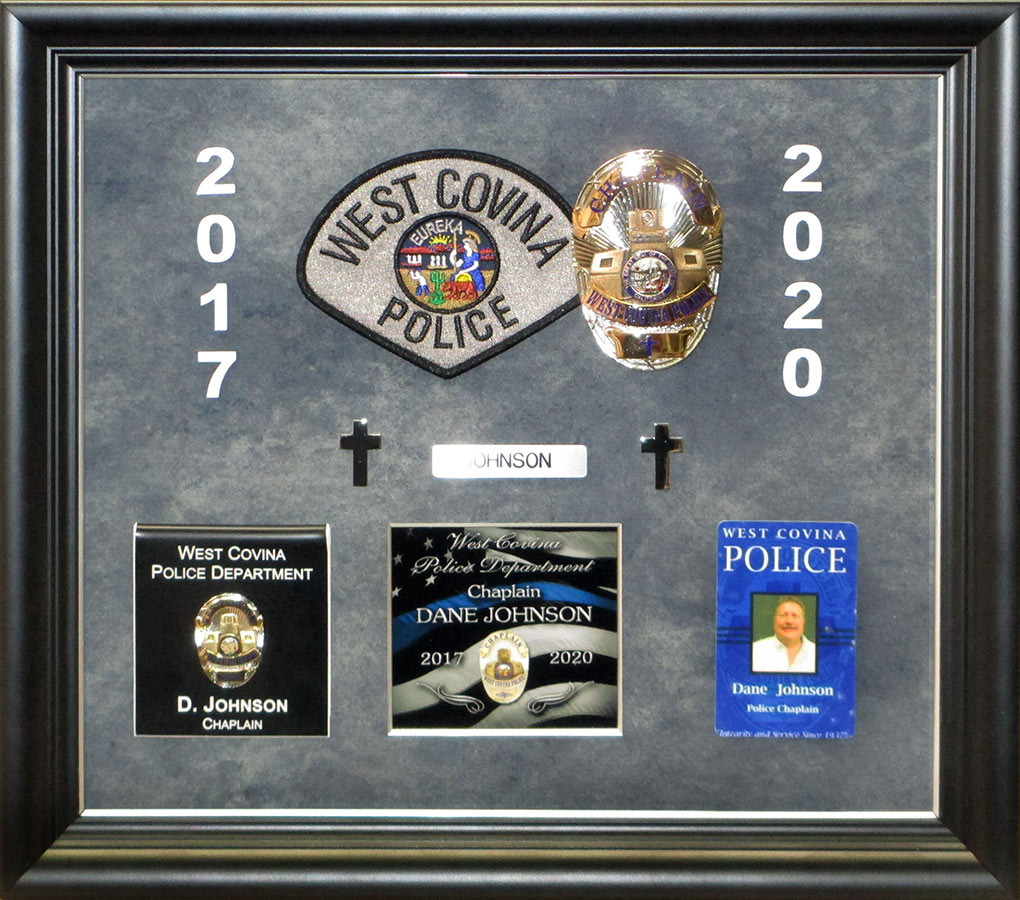 MEYERS / WEST COVINA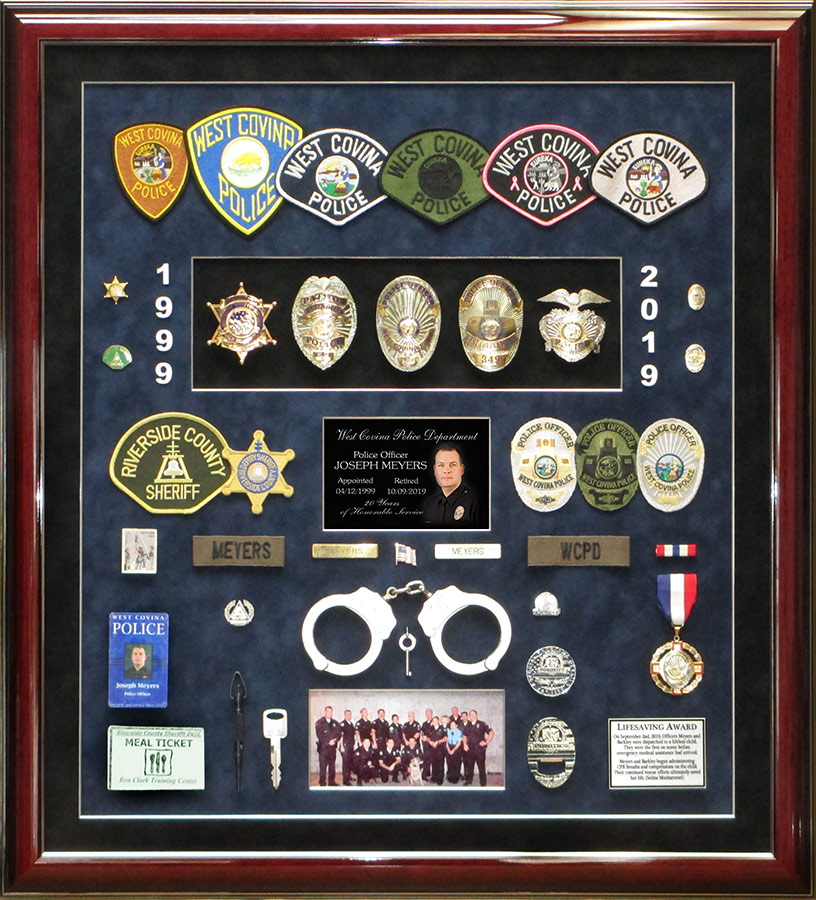 Police Misc. Section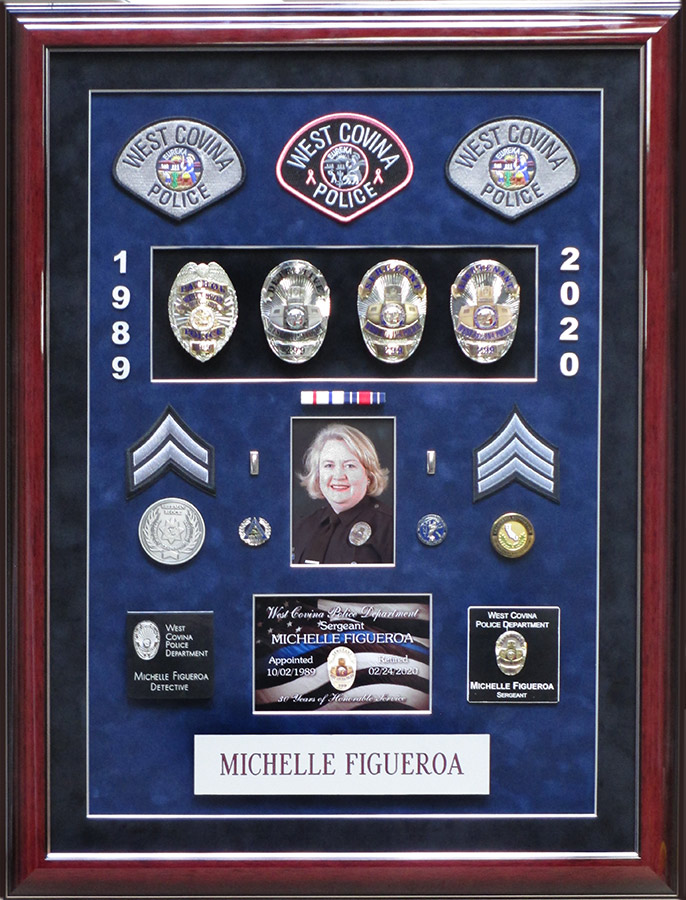 Corrections Section
Police Standard Frames Section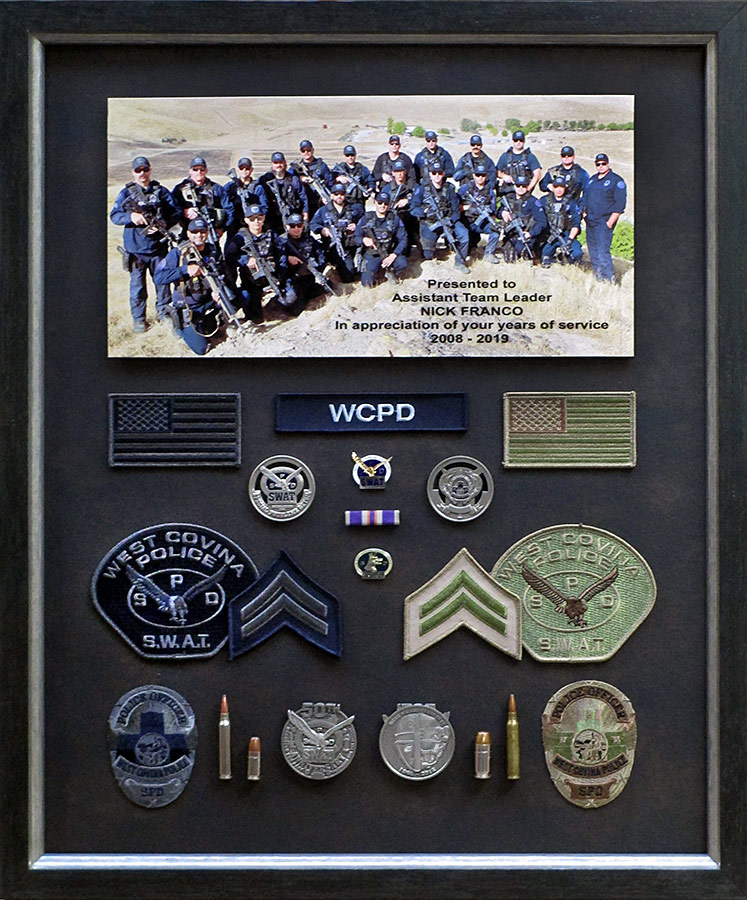 SWAT Section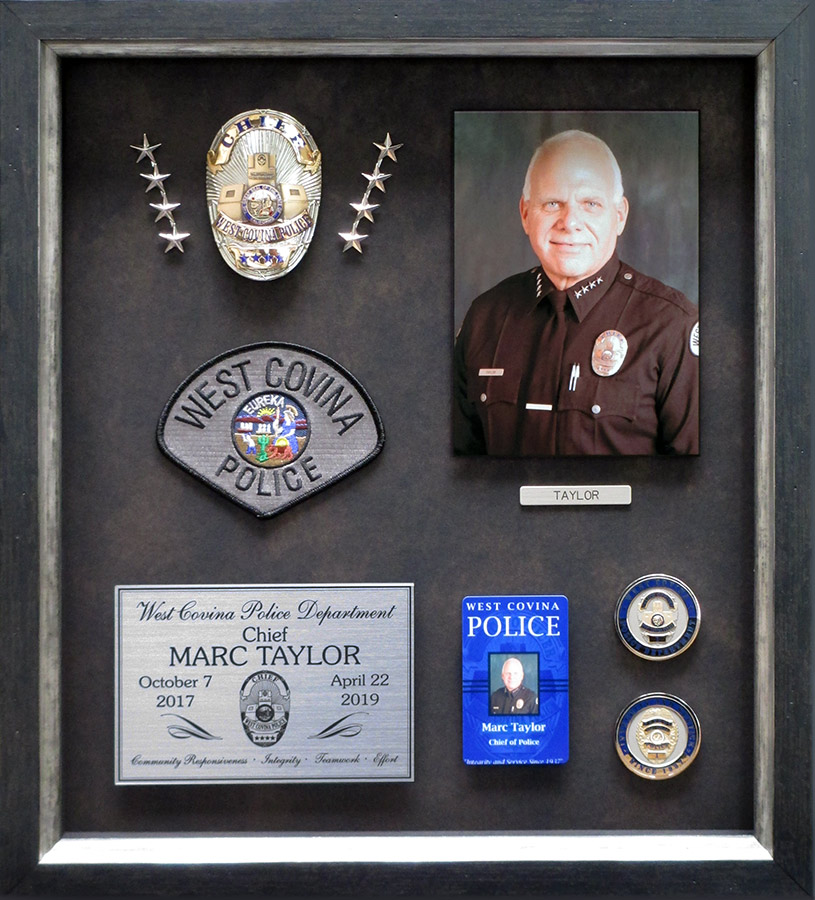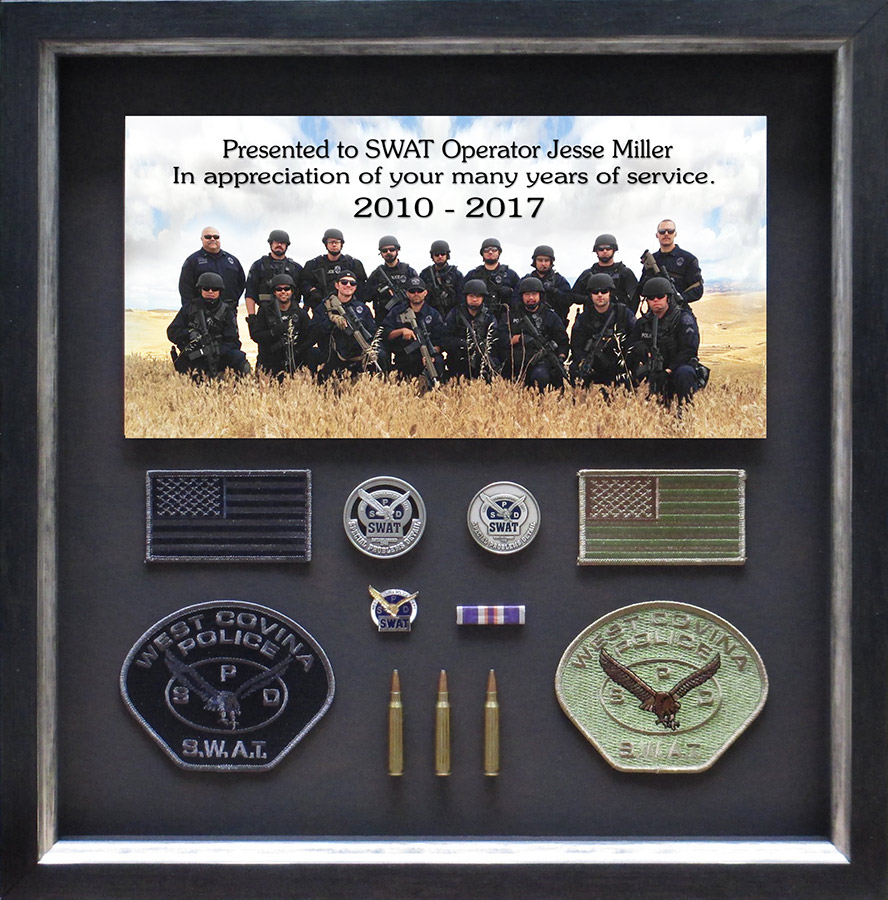 Chief's Section
S.W.A.T. Section

SWAT Section

Recognition...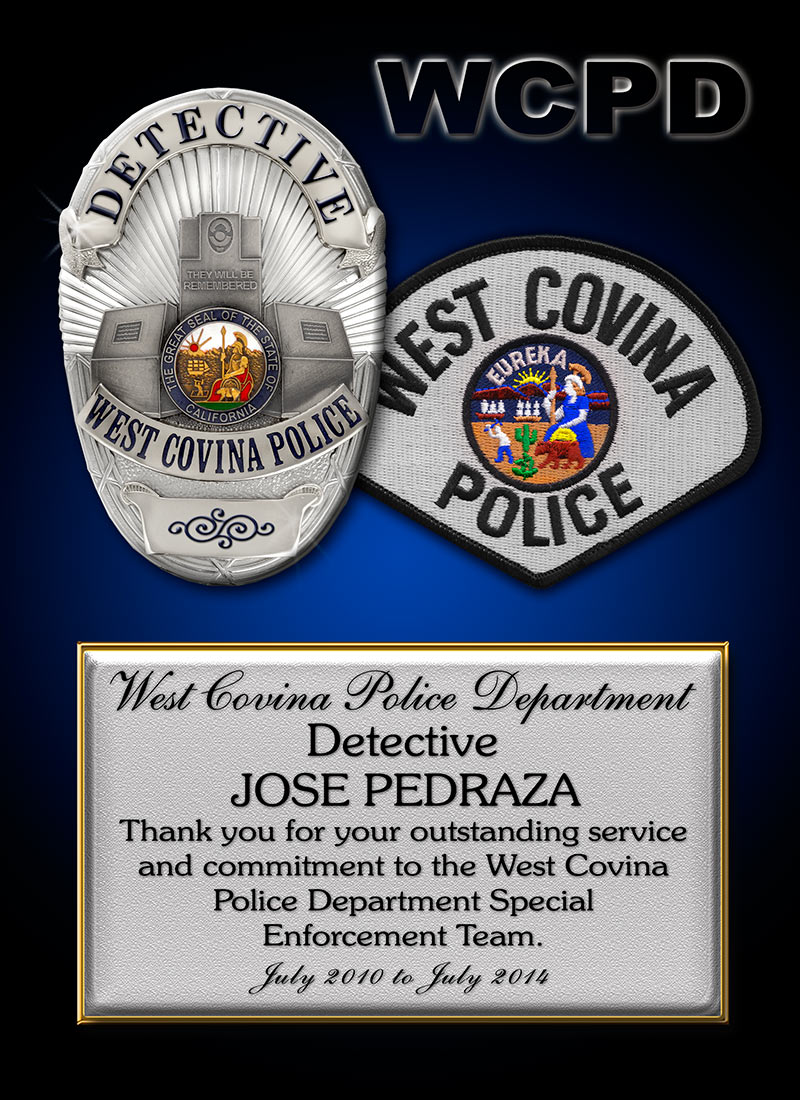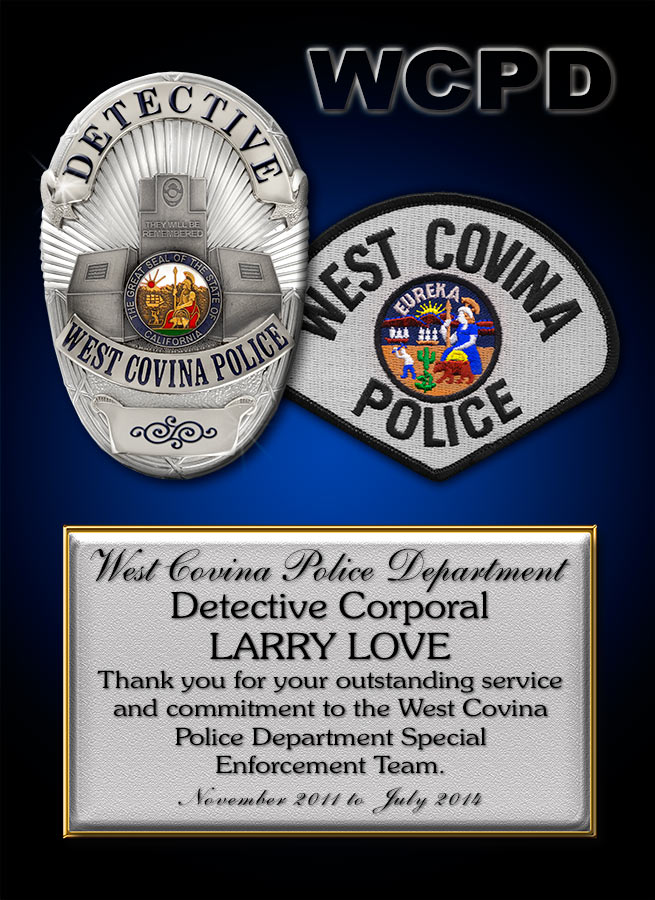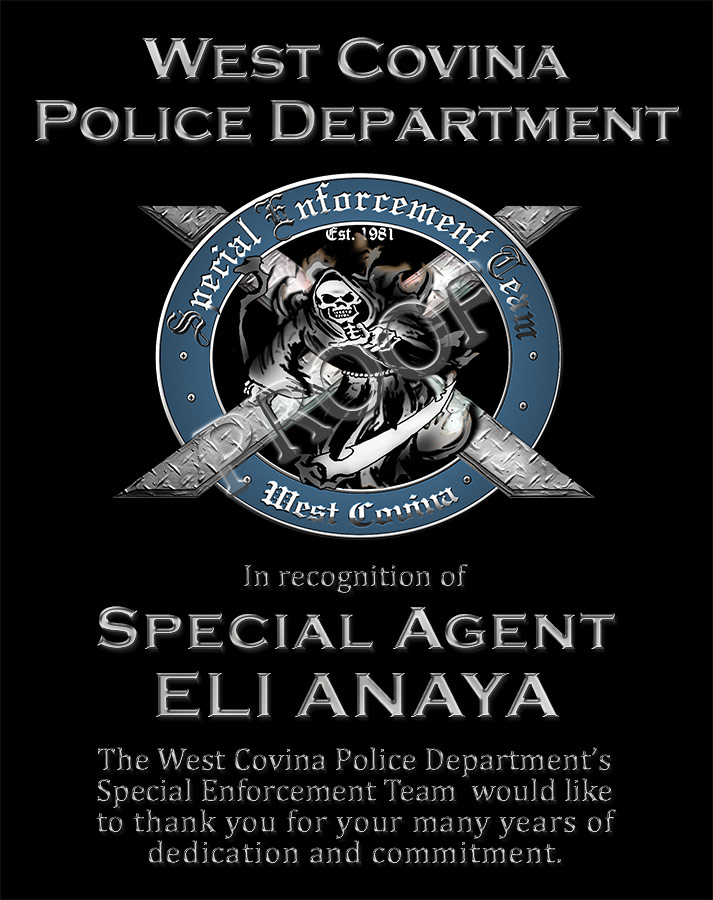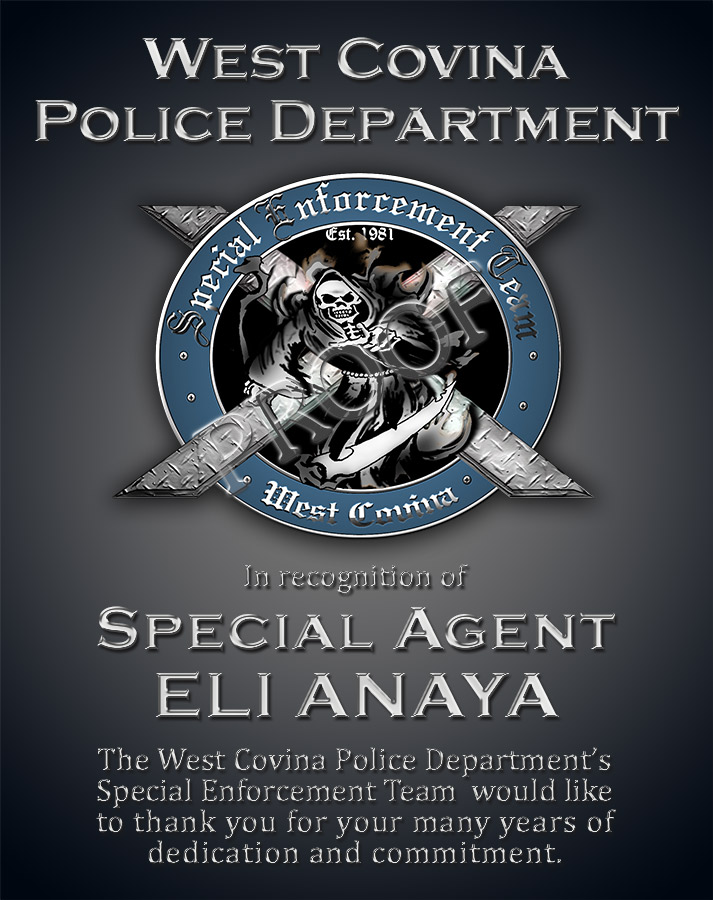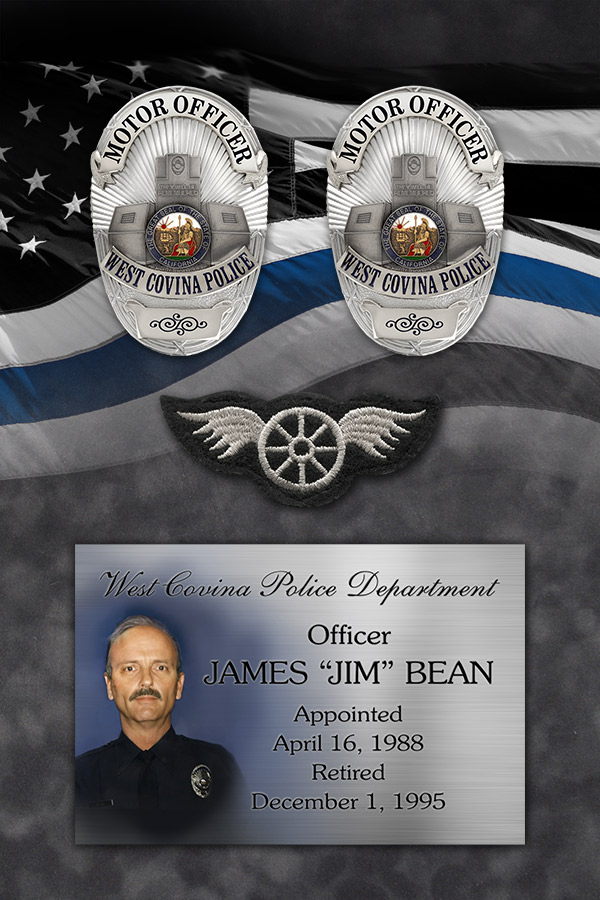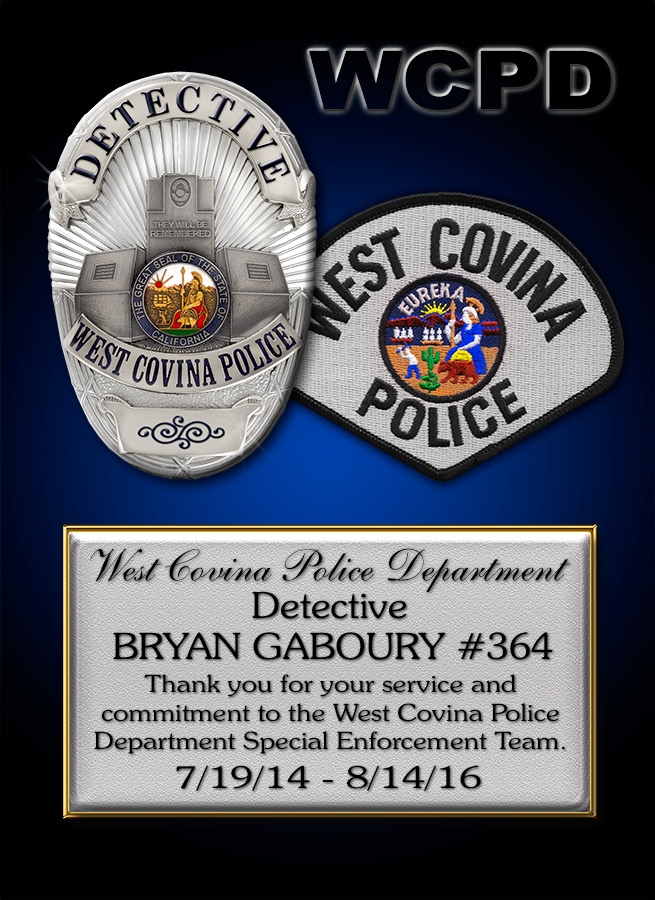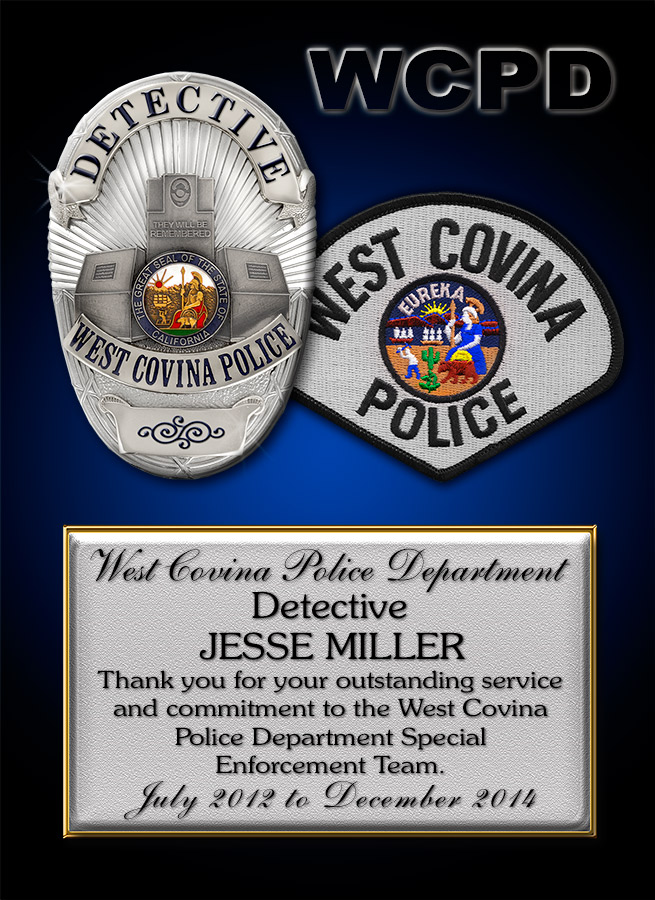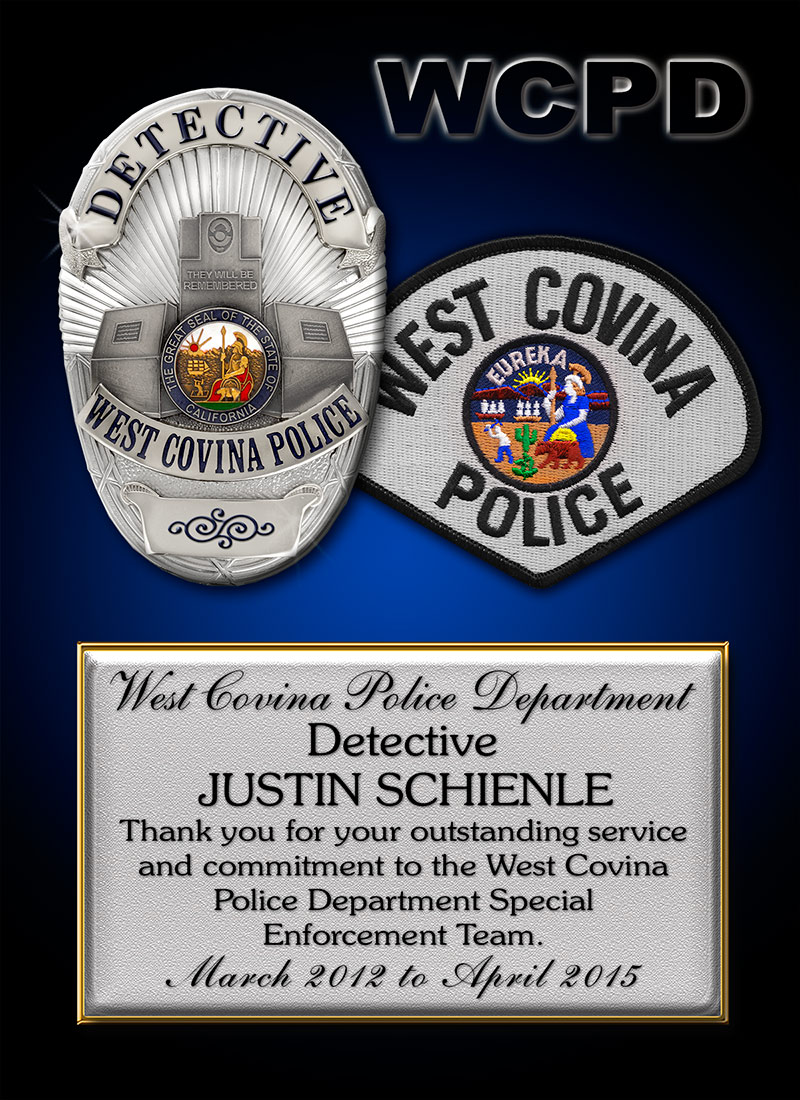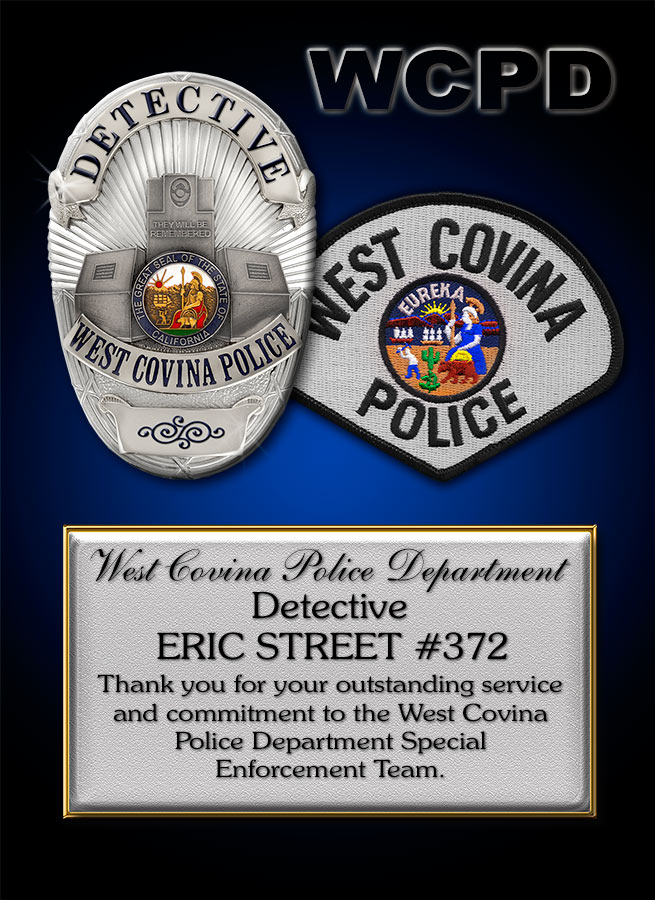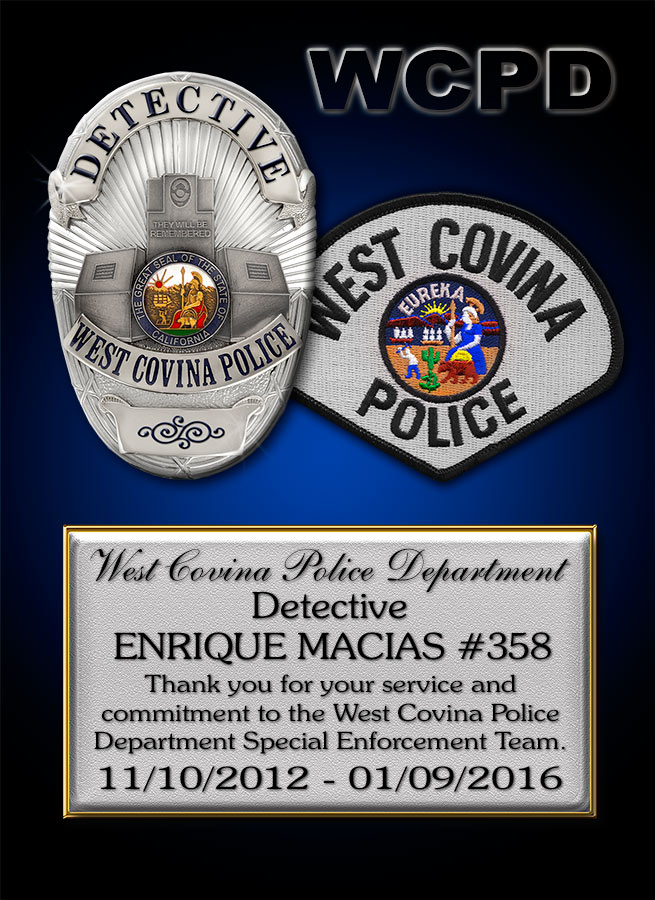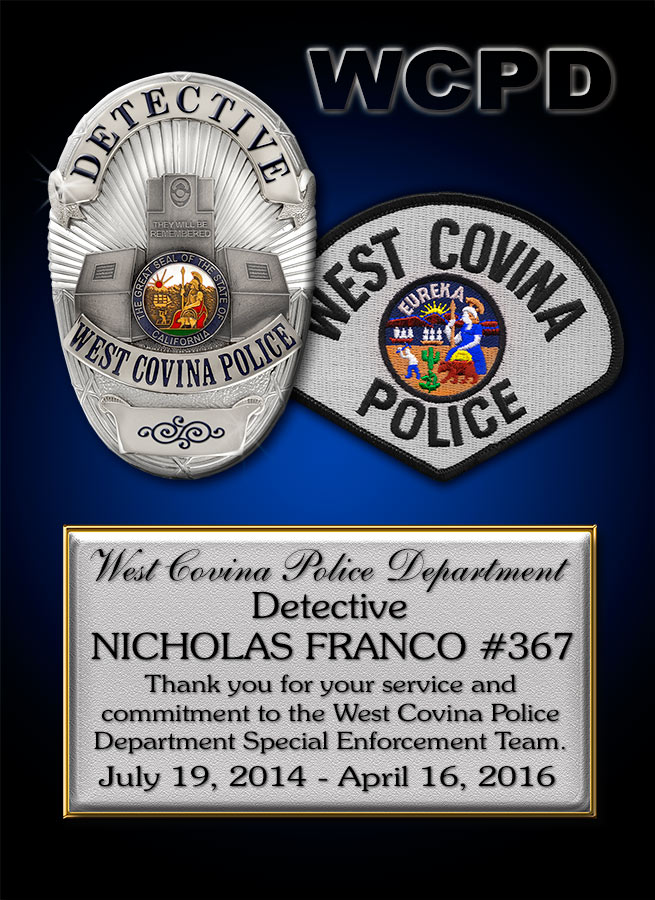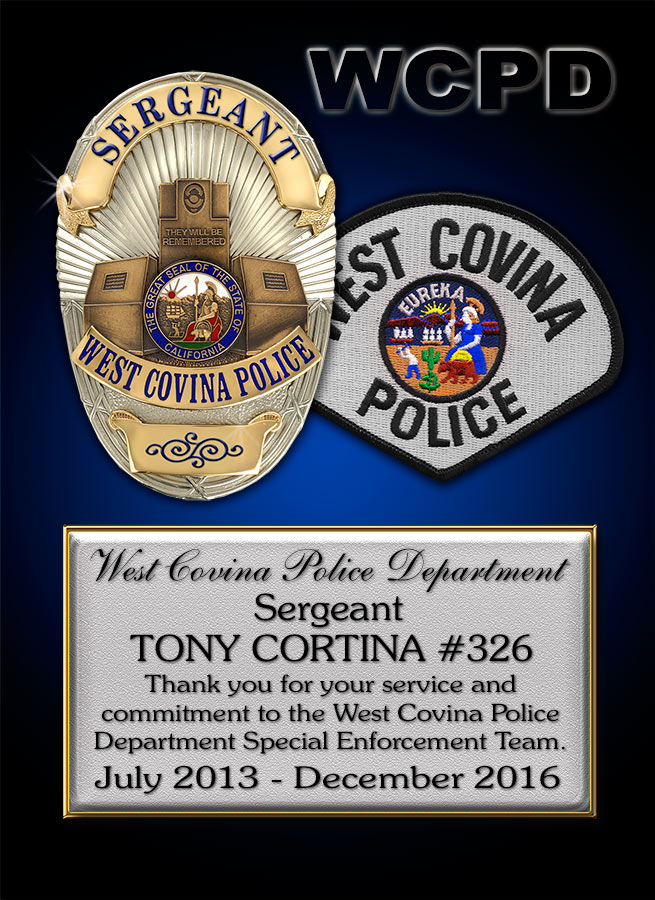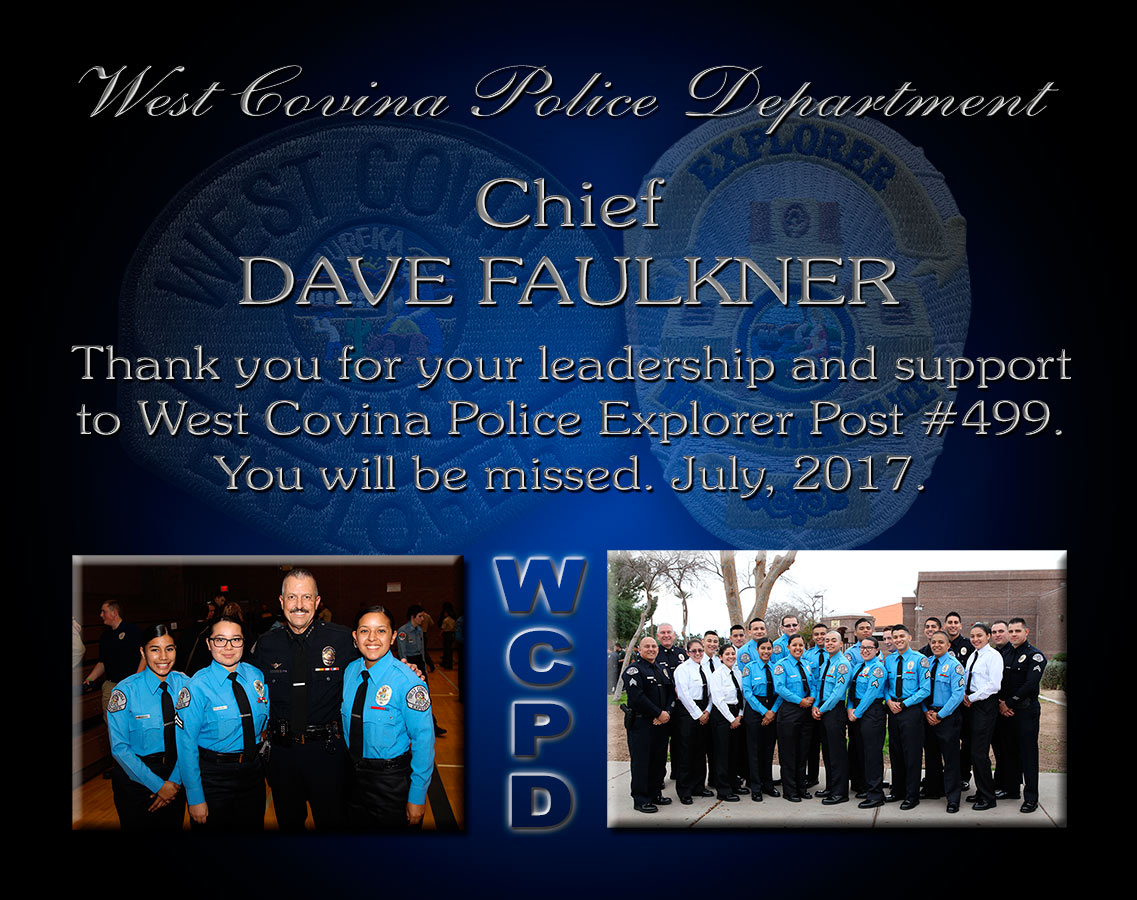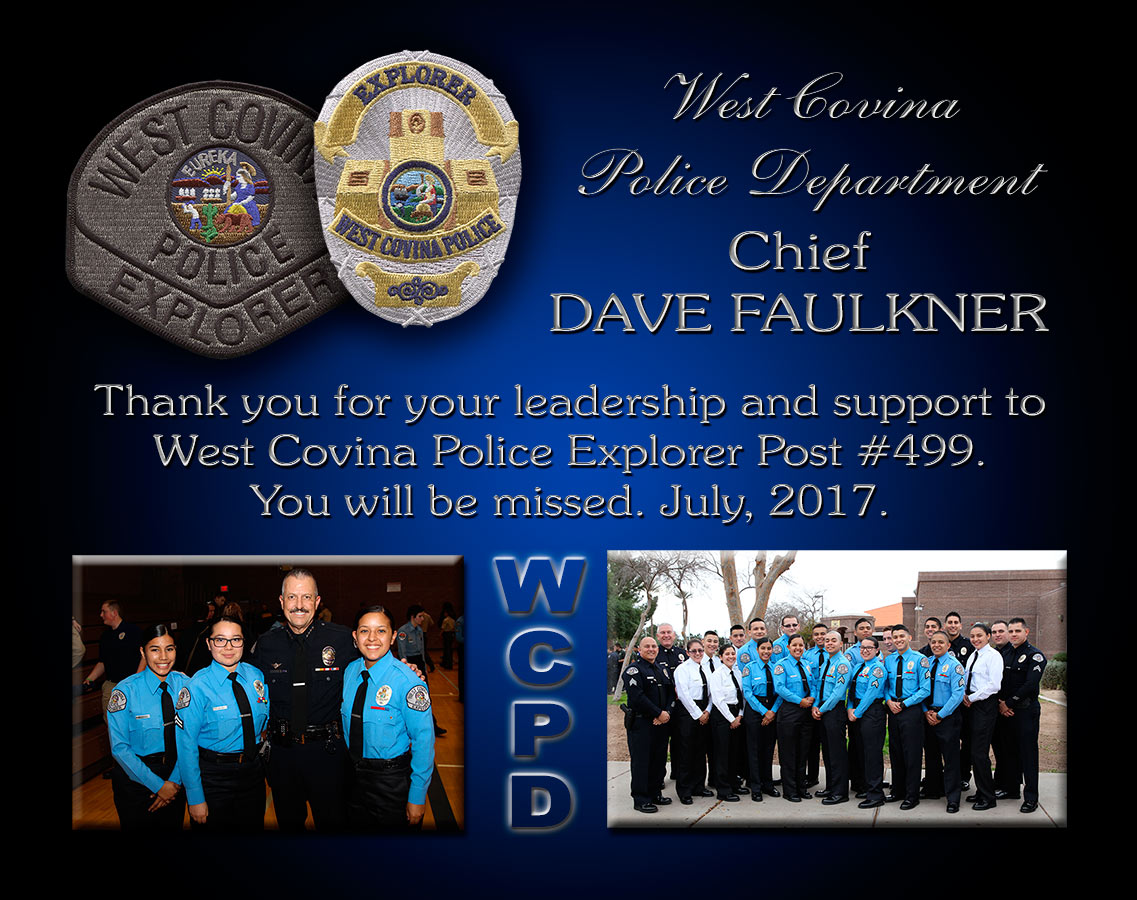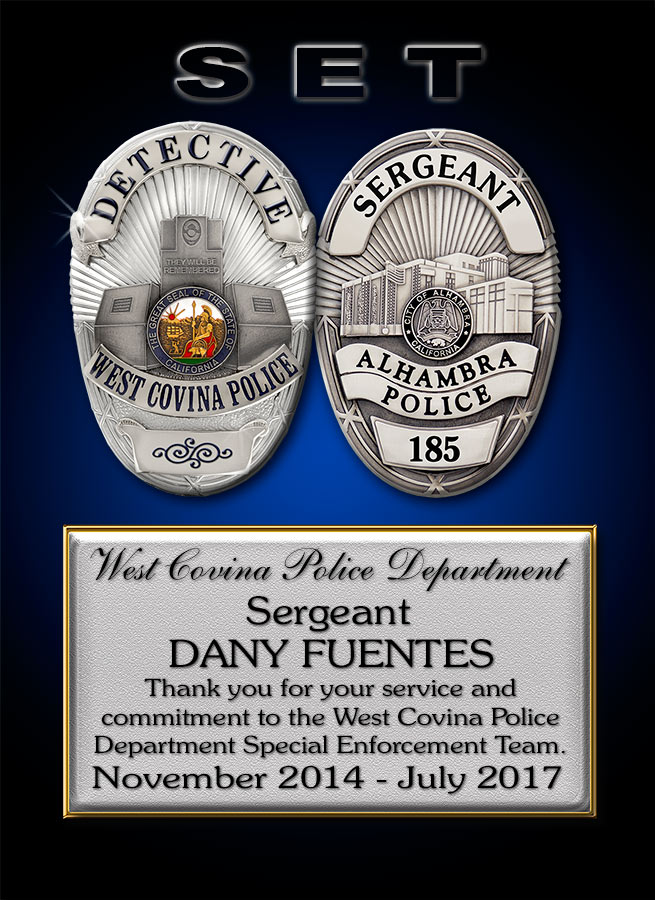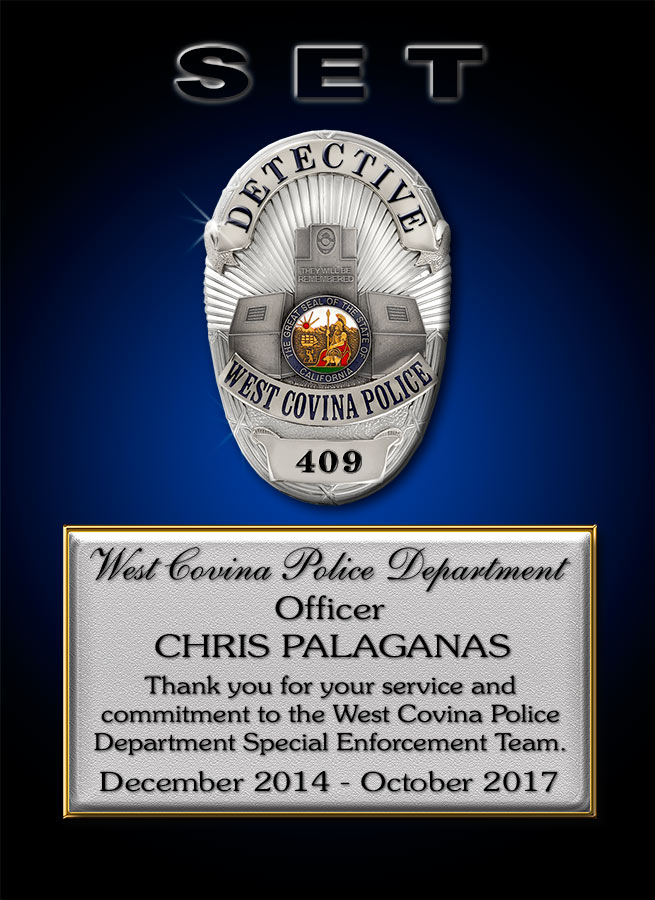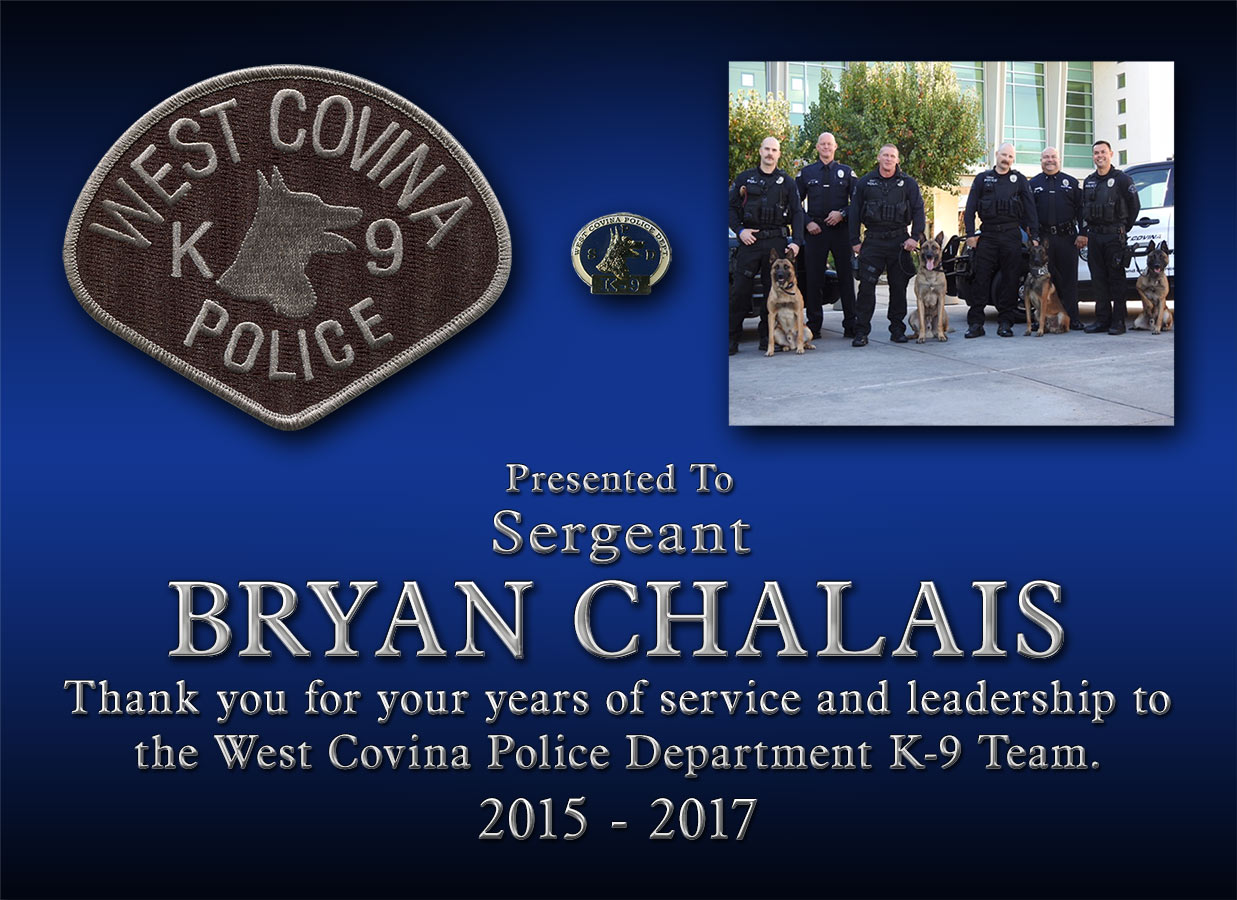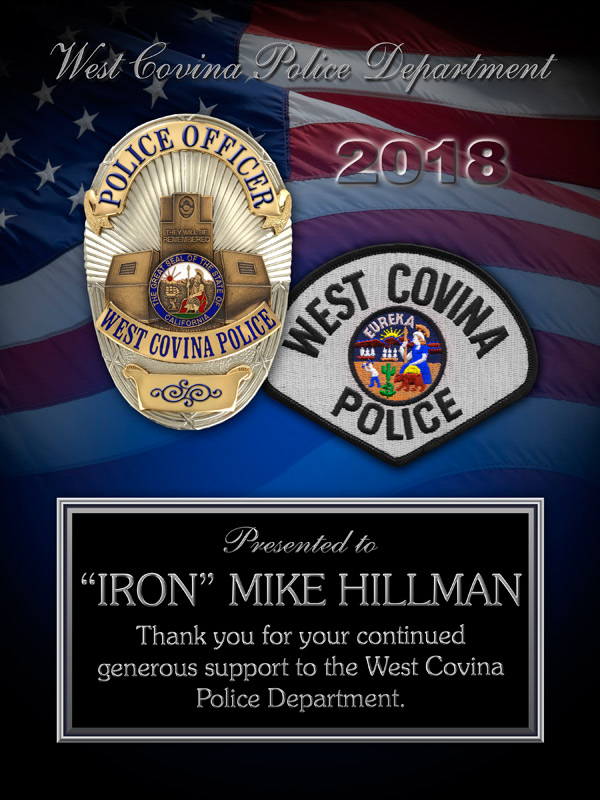 The first 3-D Badge Frame Oversized Badge. We continue to push the limits
on creativity with setting the new bar for badge reproductions!
3 layers... back (satin finish) banners and panels (glossy resin). OUTSTANDING.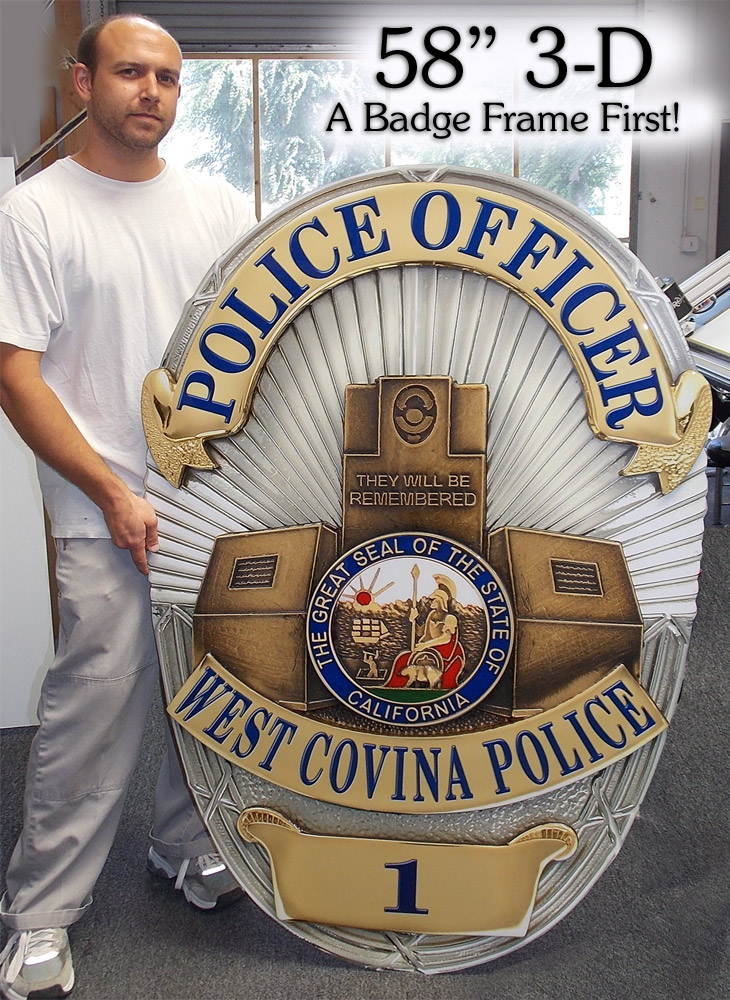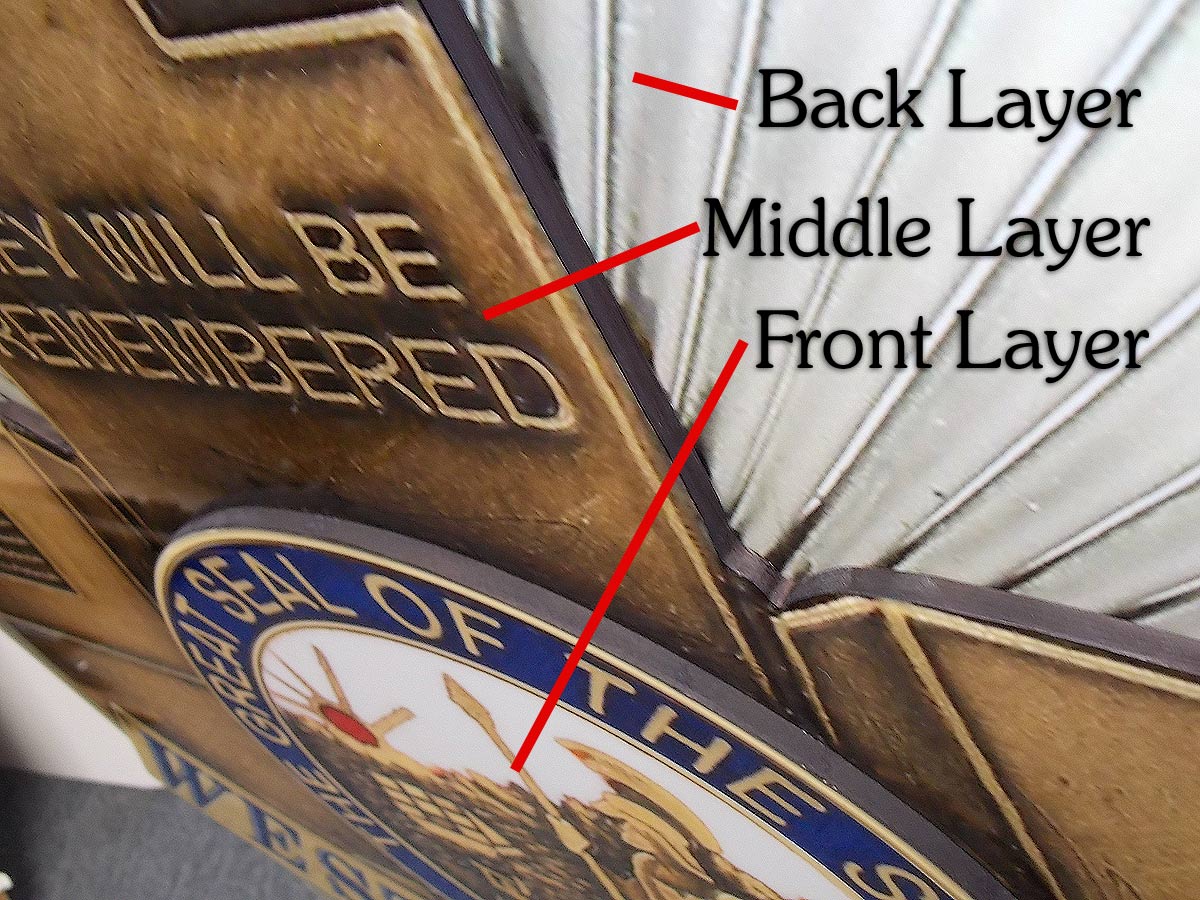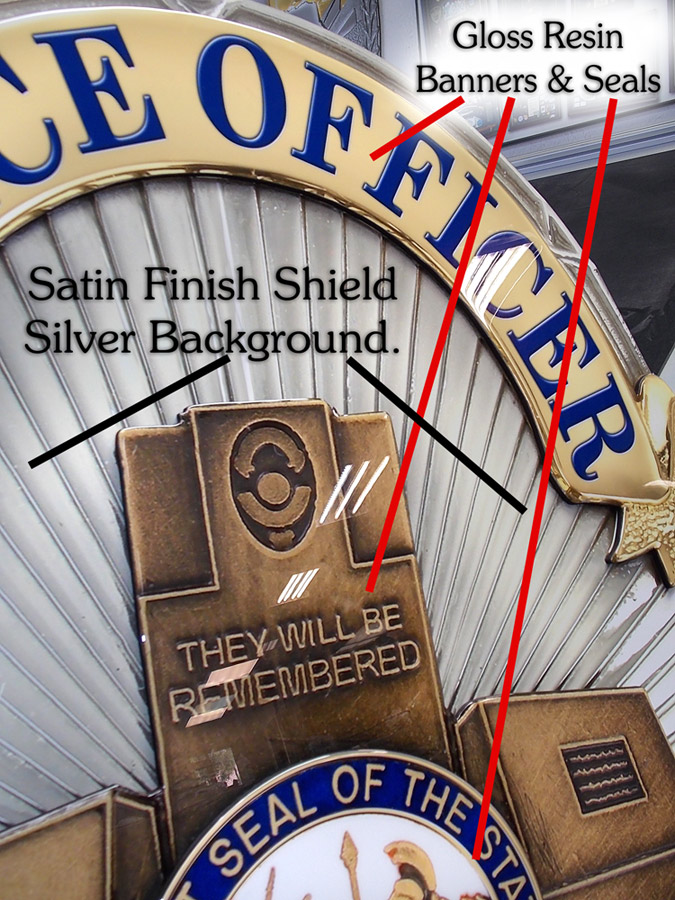 click to enlarge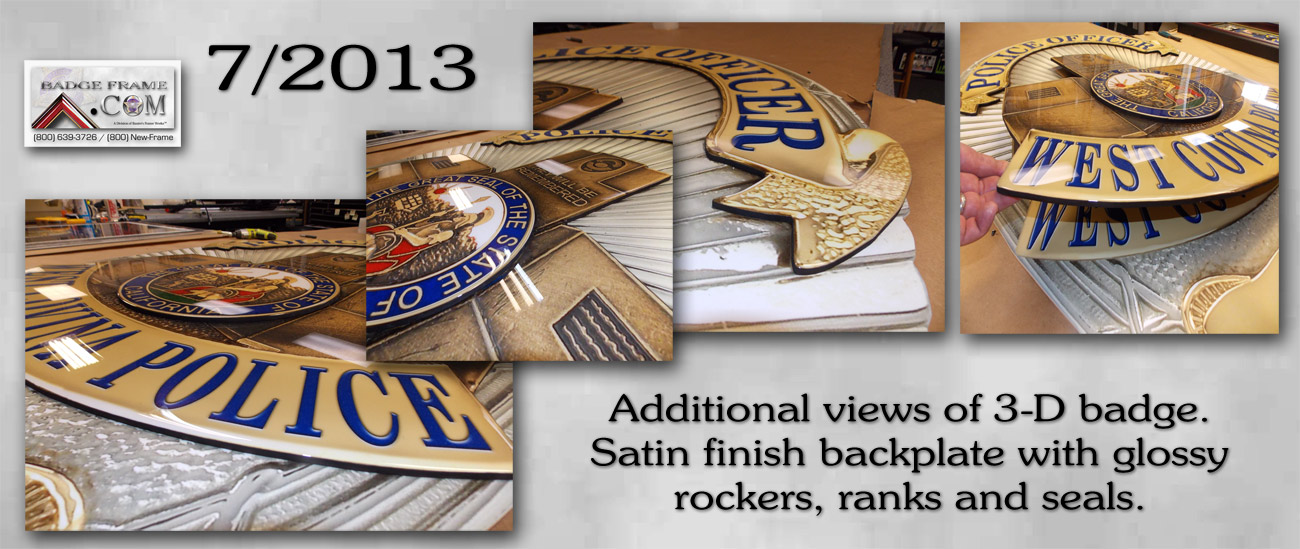 Actual Facility Installation...click to enlarge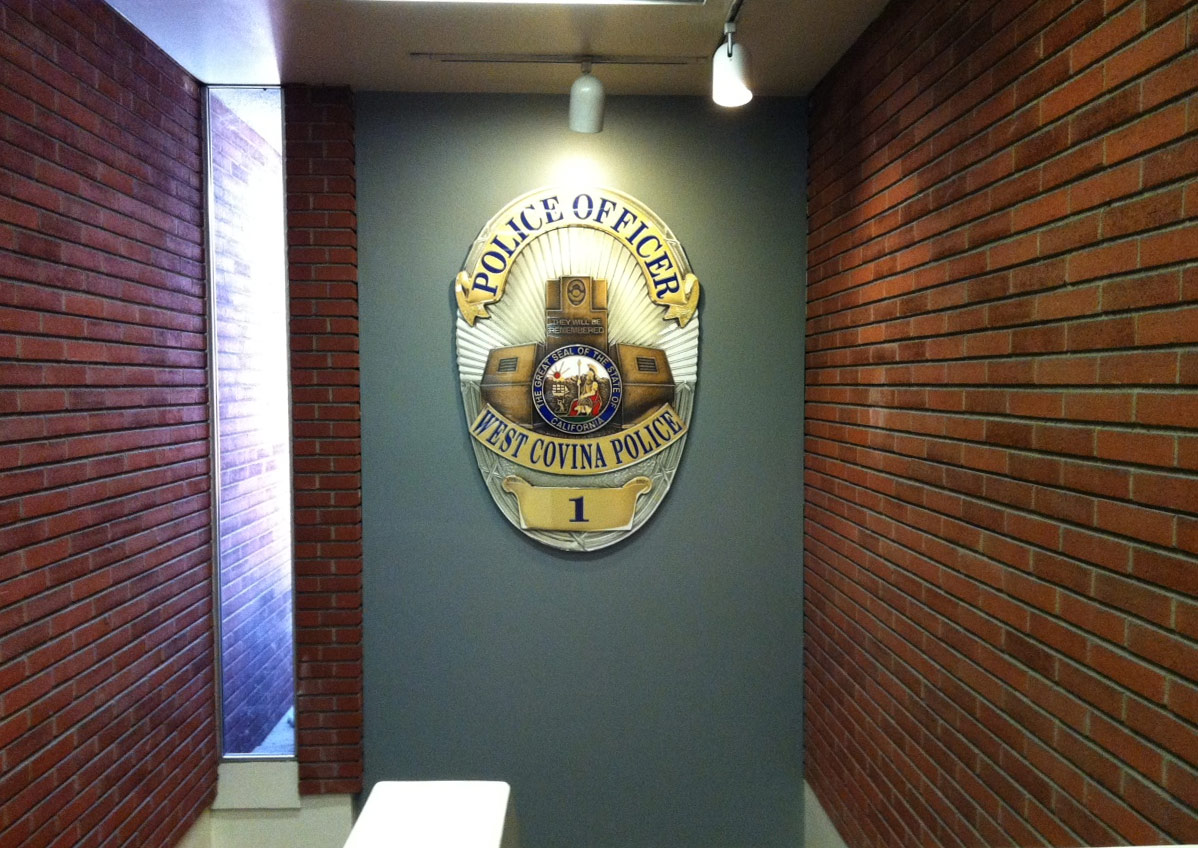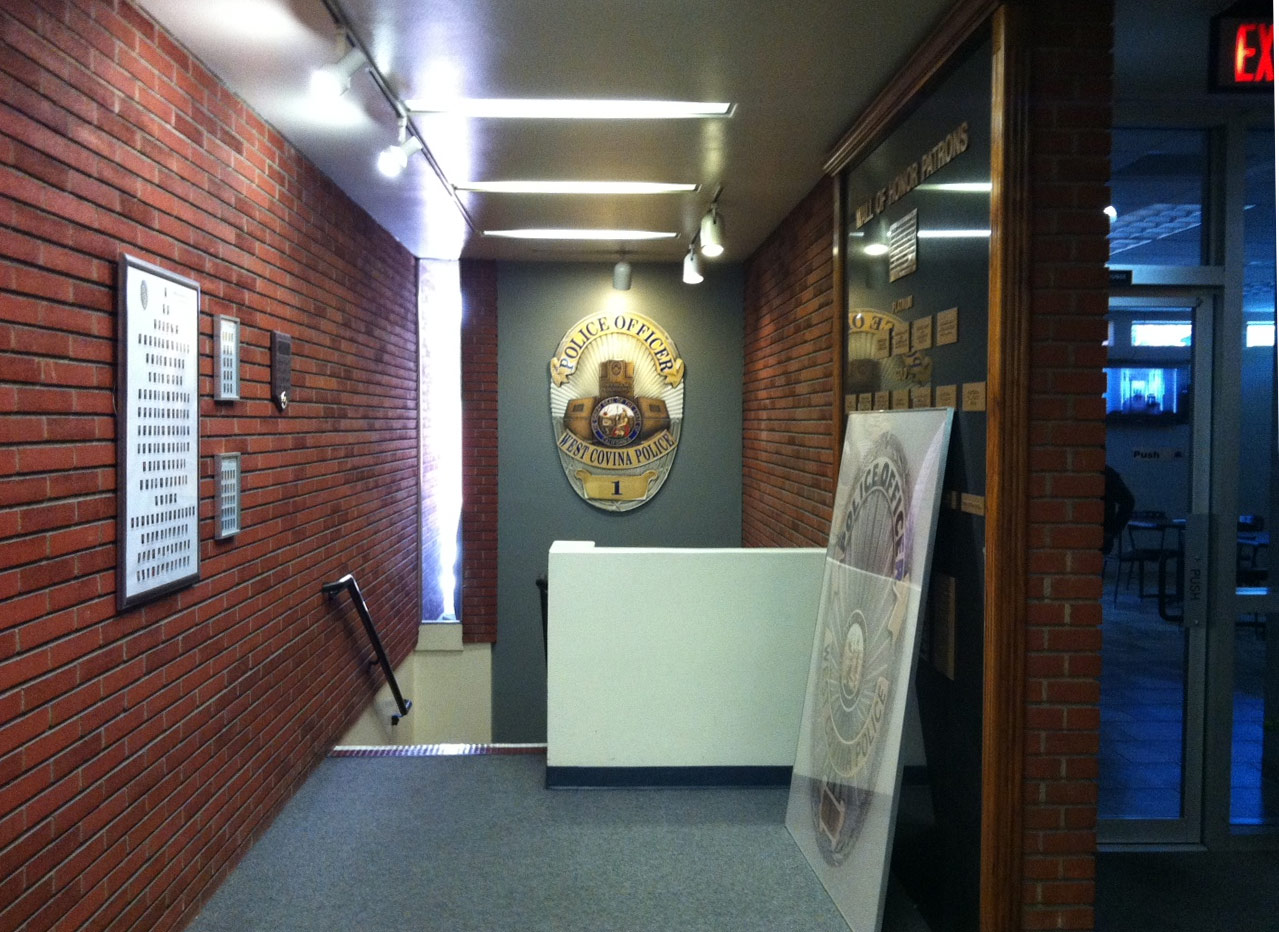 Photo Mount / Archive Walls...
These are individually displayed pieces set up on different layers. West Covina had a black and white section
that reflected the older pieces and other sections that reflected the newer images.
All were custom sized to fit the wall and installed 10/2018.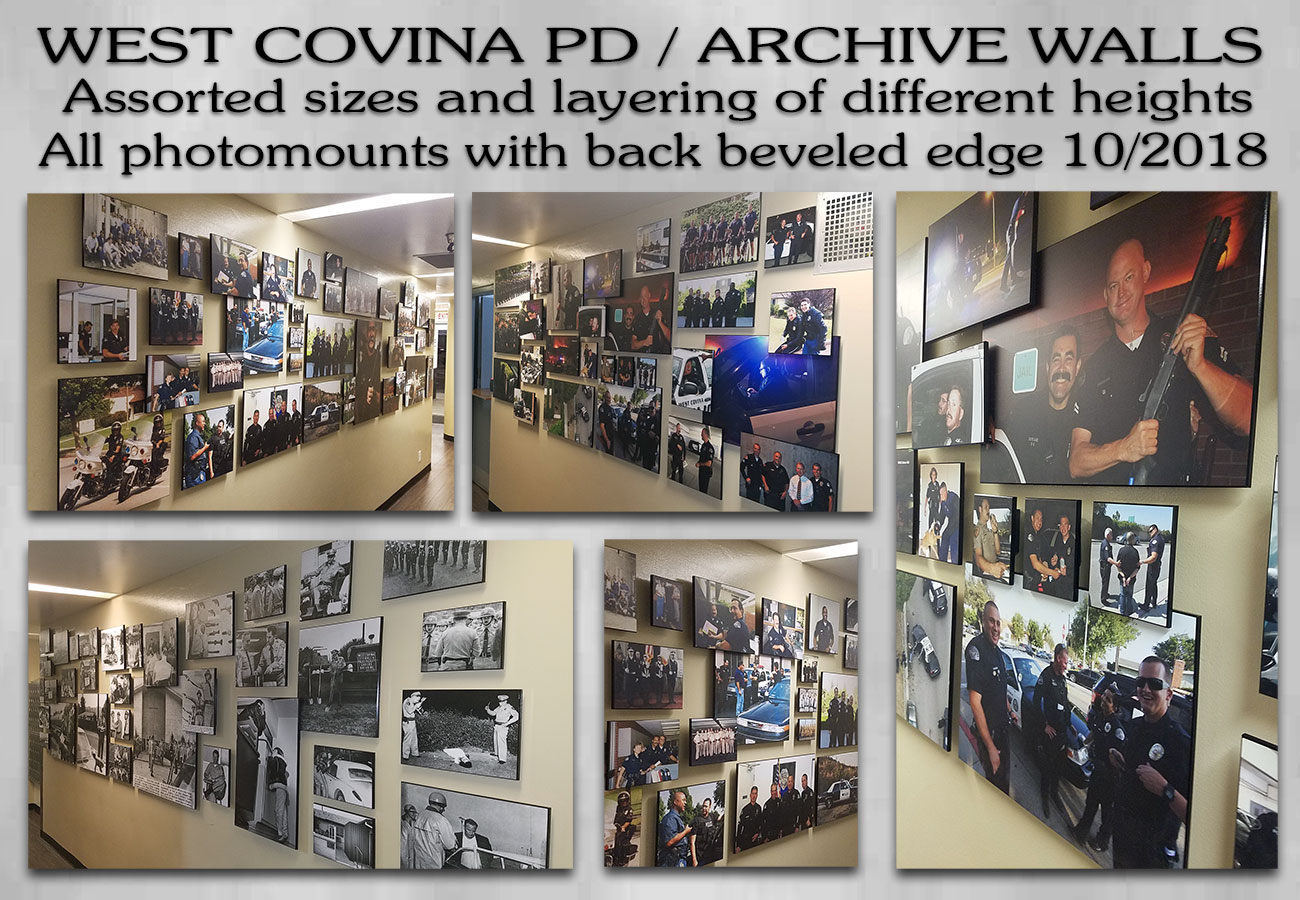 Photomount Section Archive Section
Click to enlarge...




Walls before the collages...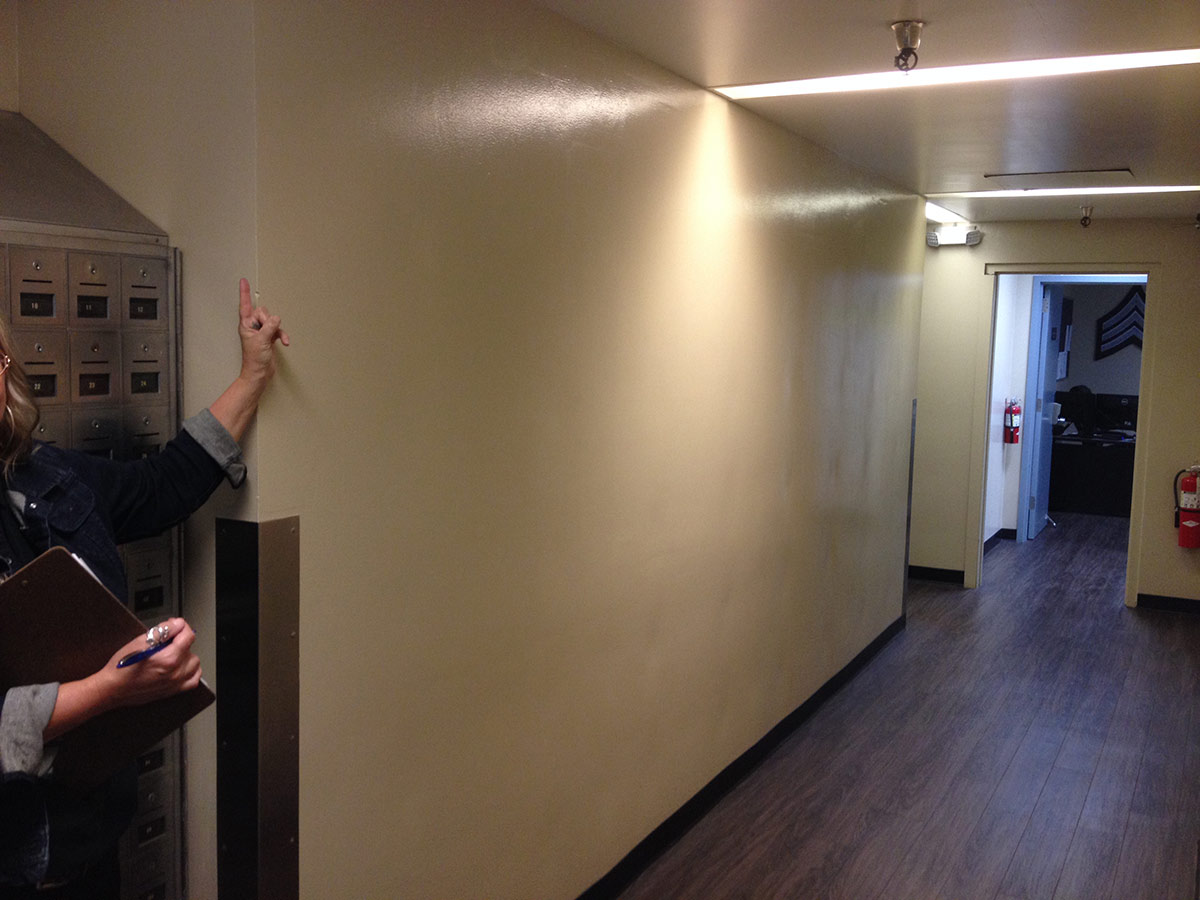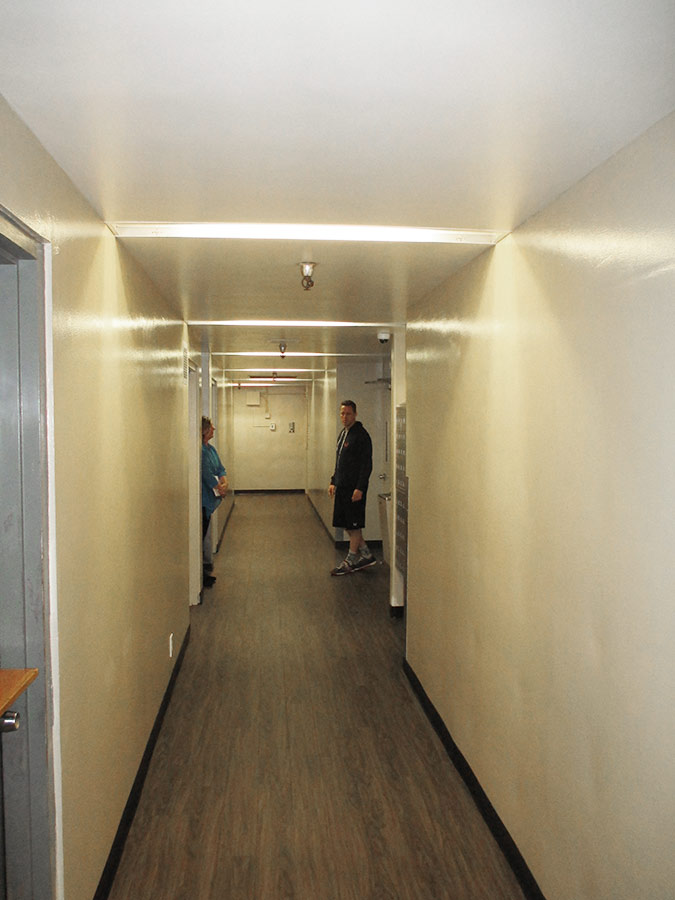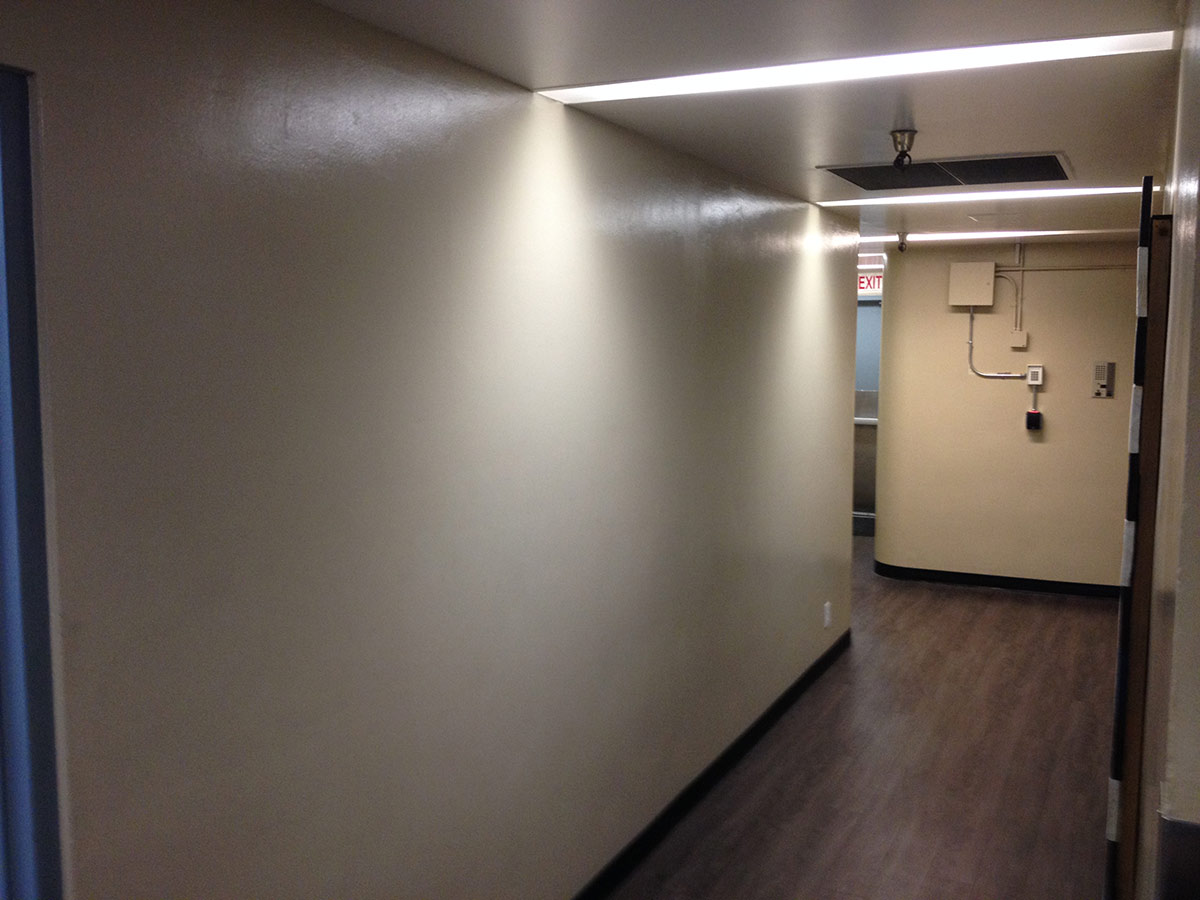 Blue Line Wording SWAT COIN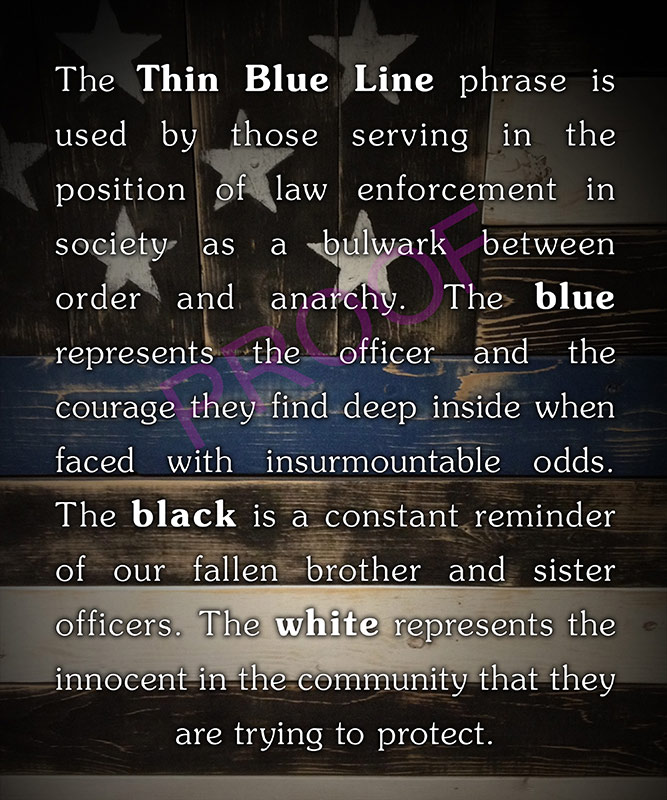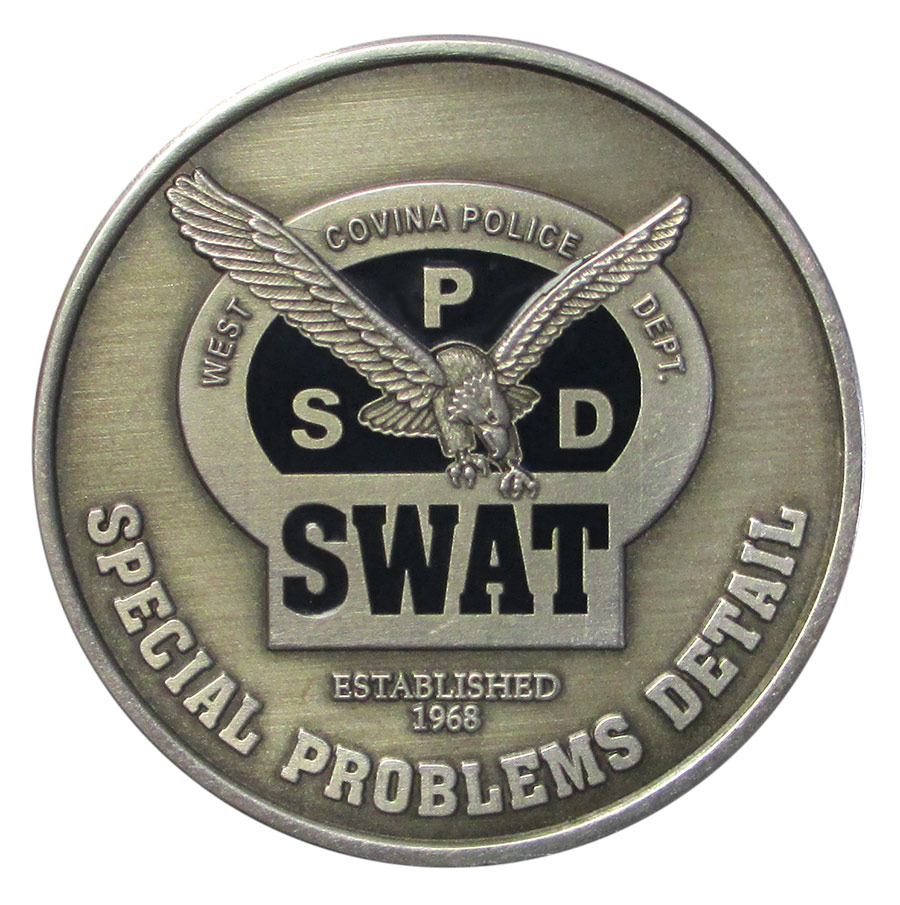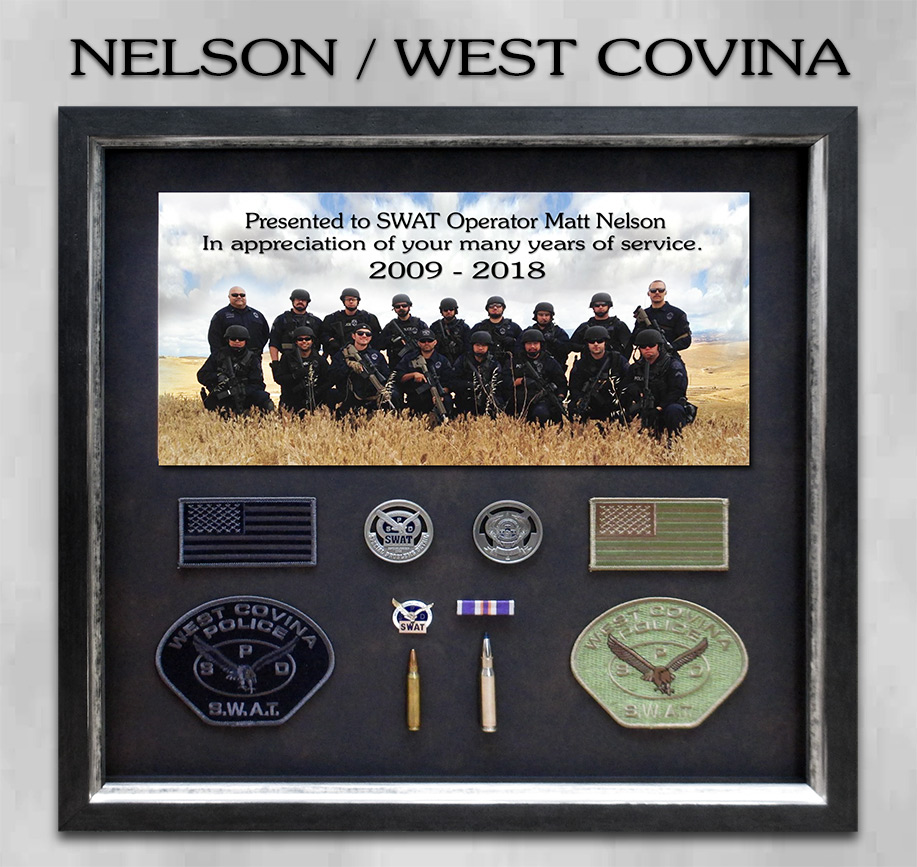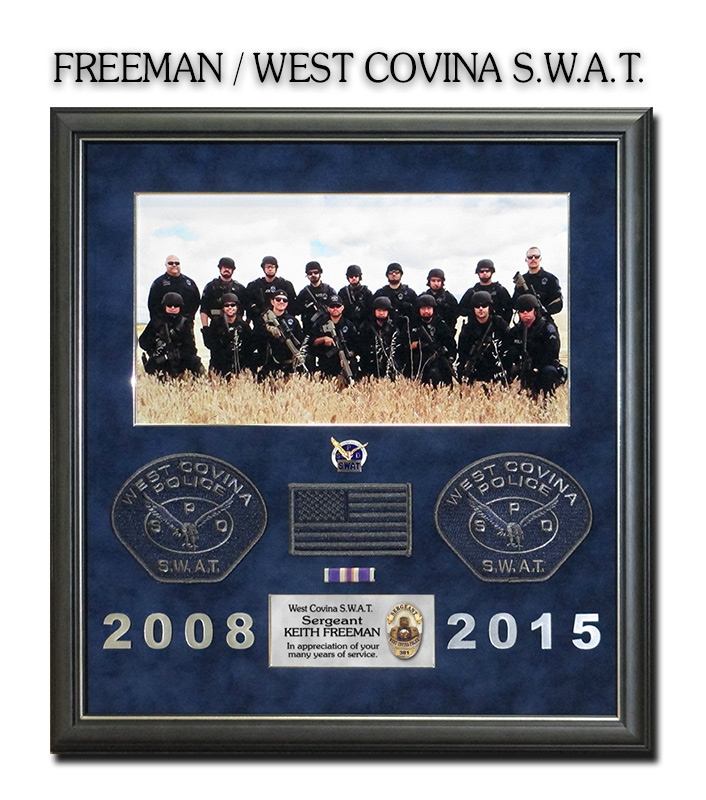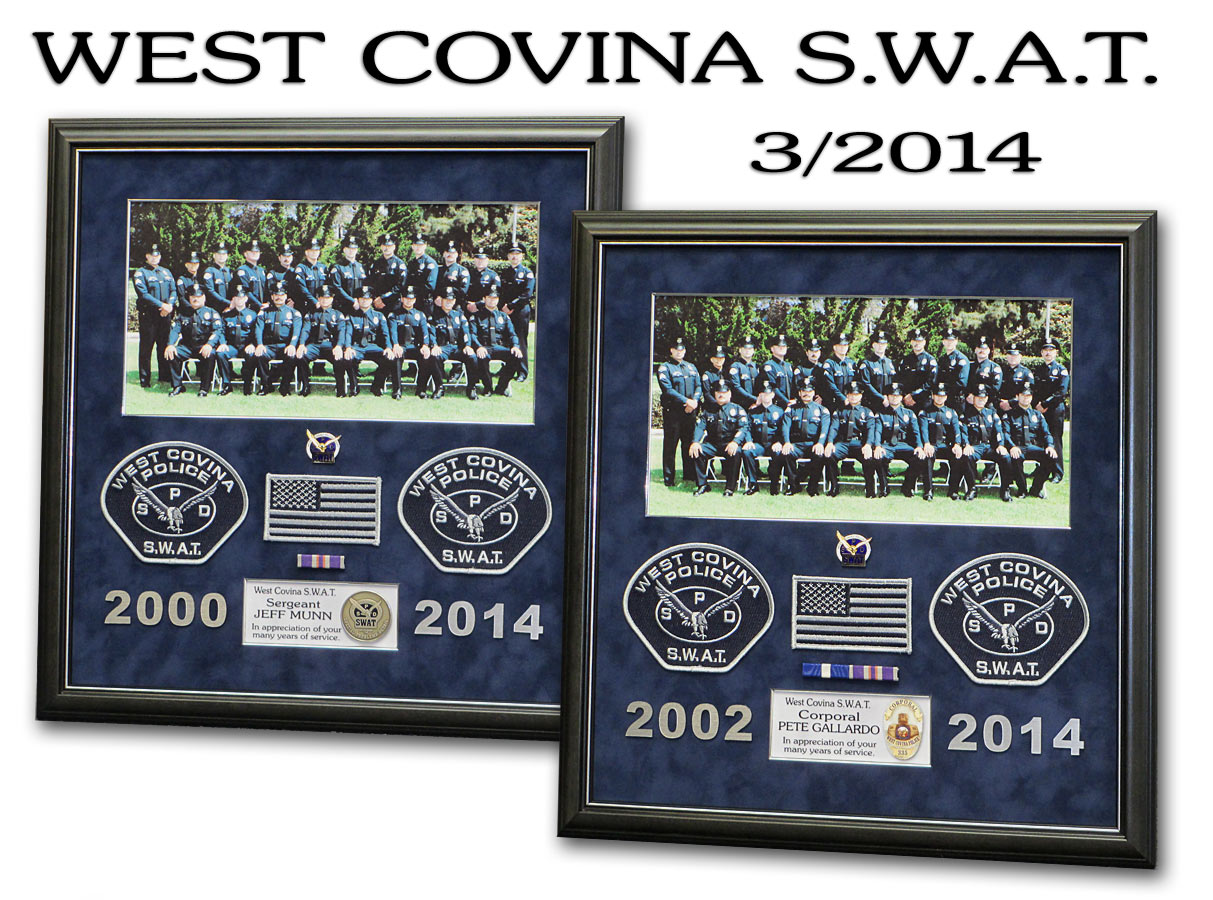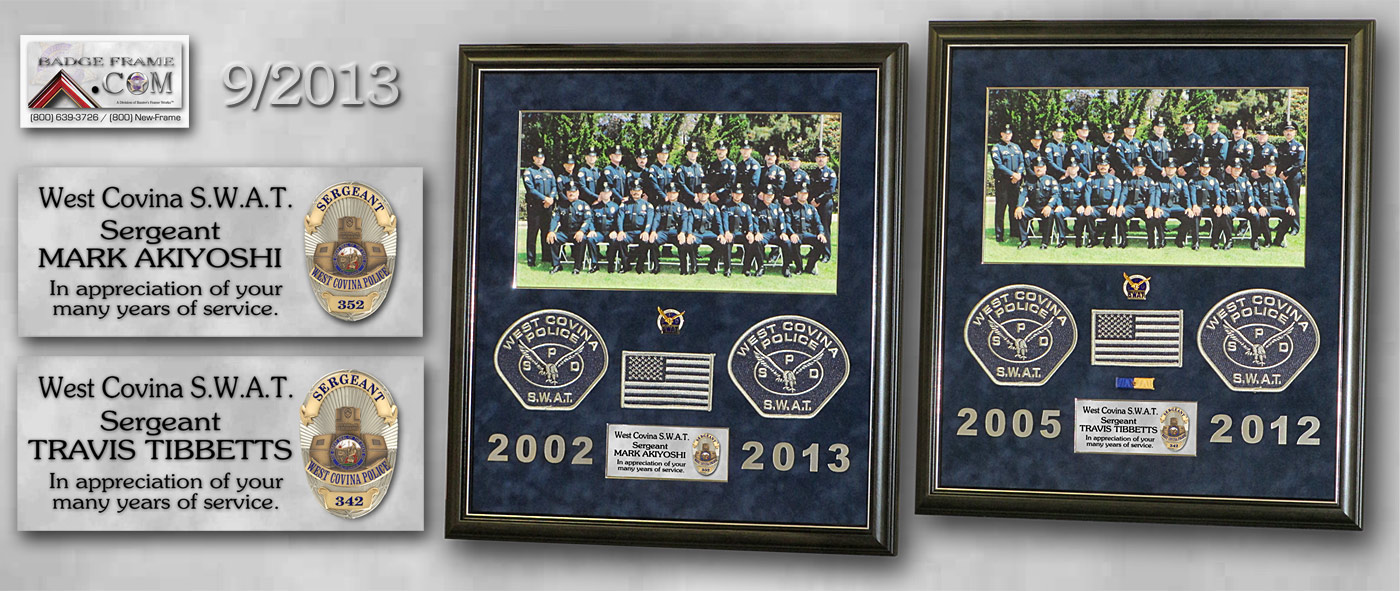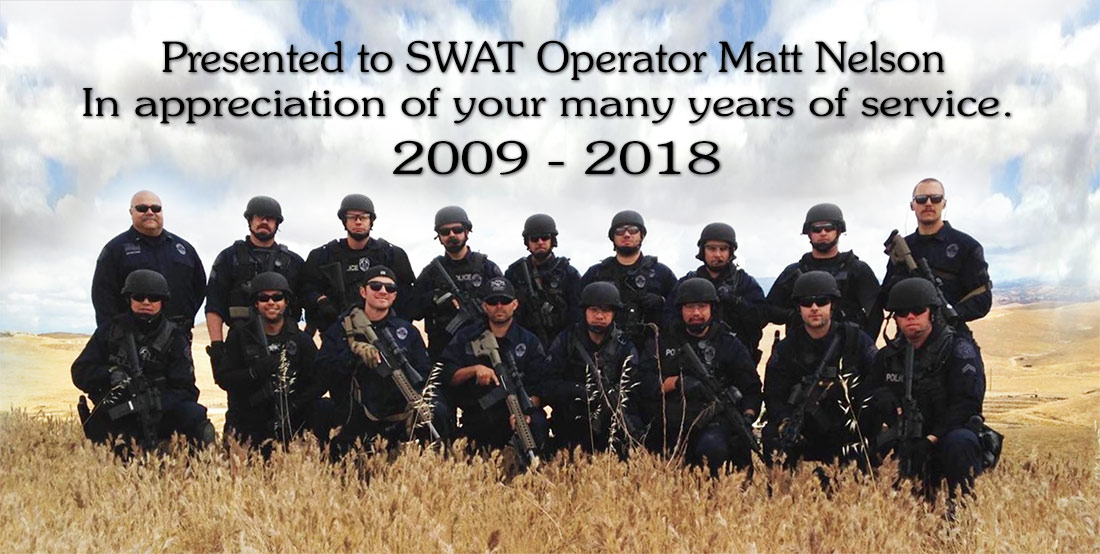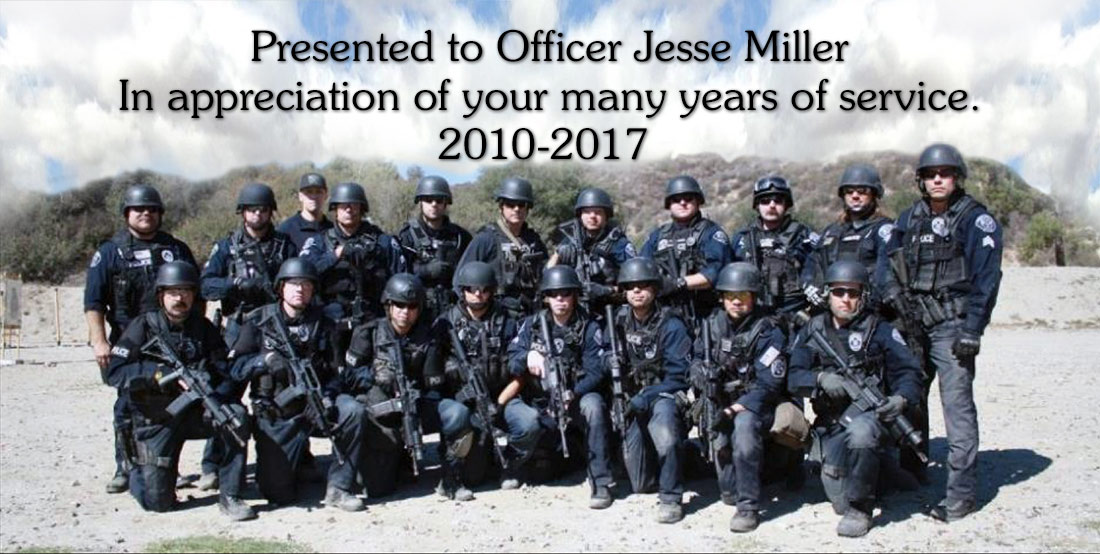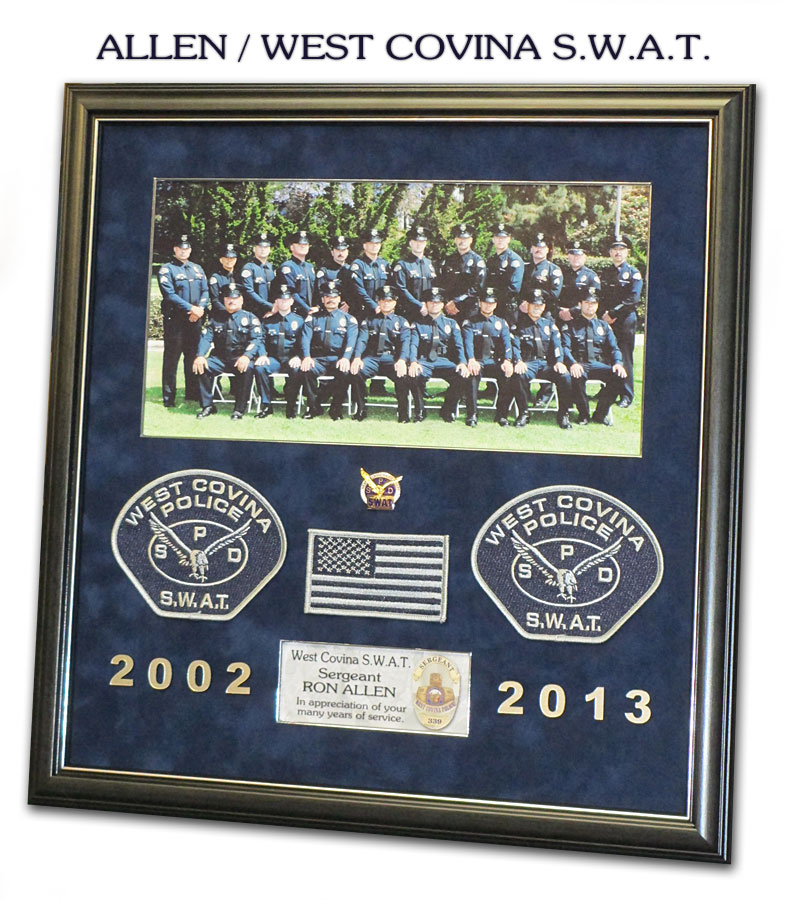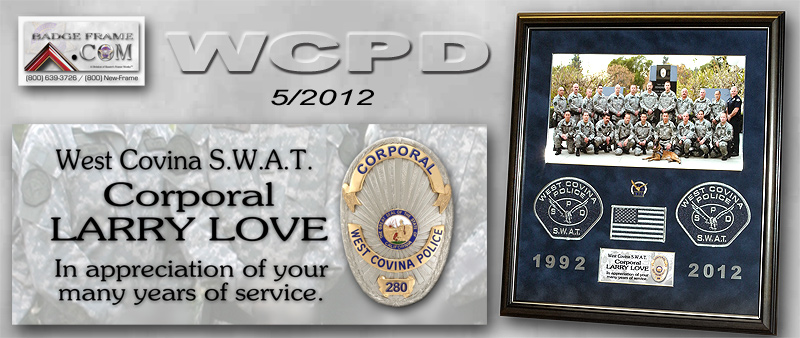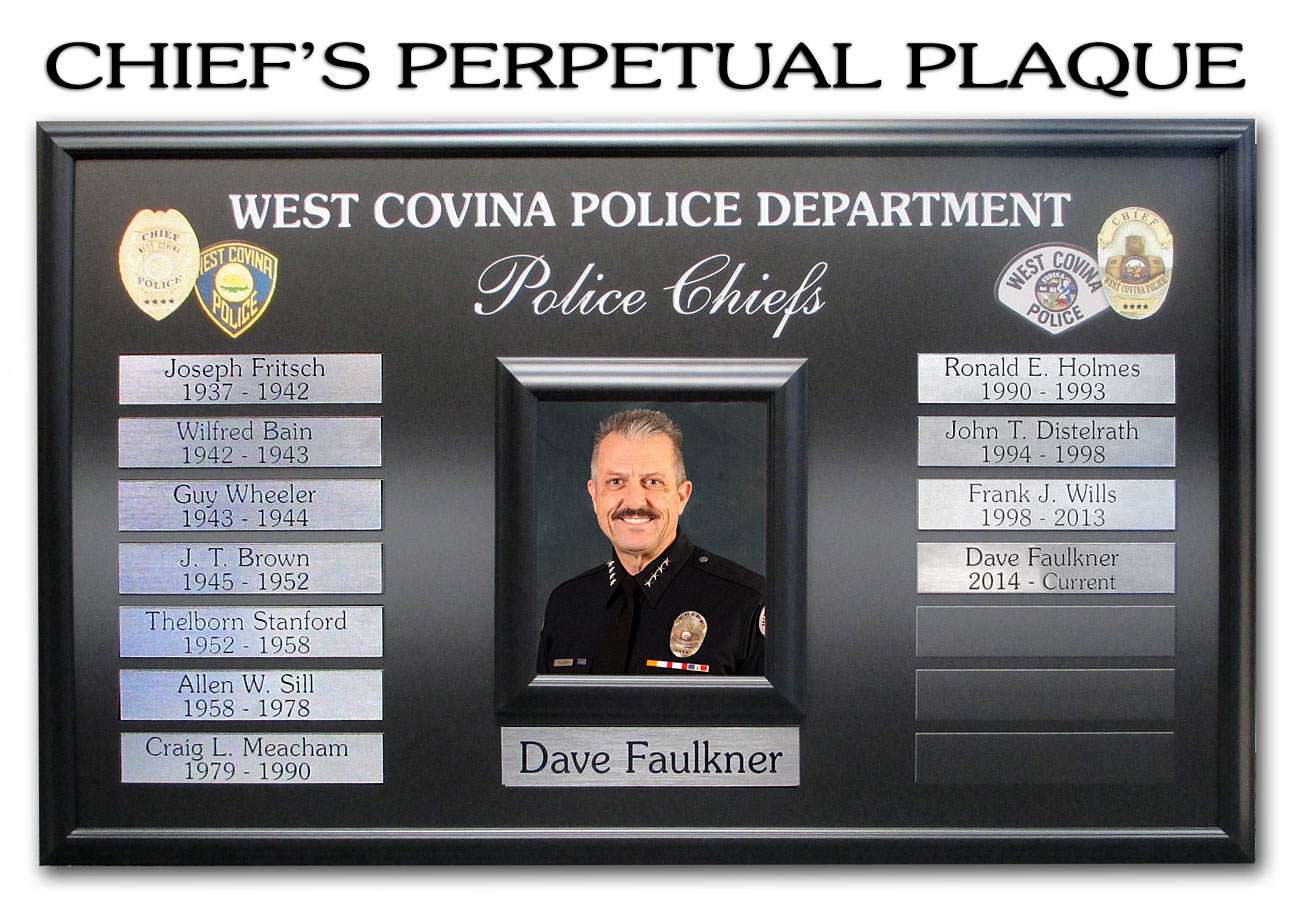 Plaque with 5X7 current recipient photo and laser engraved plaque.
Chief's Section here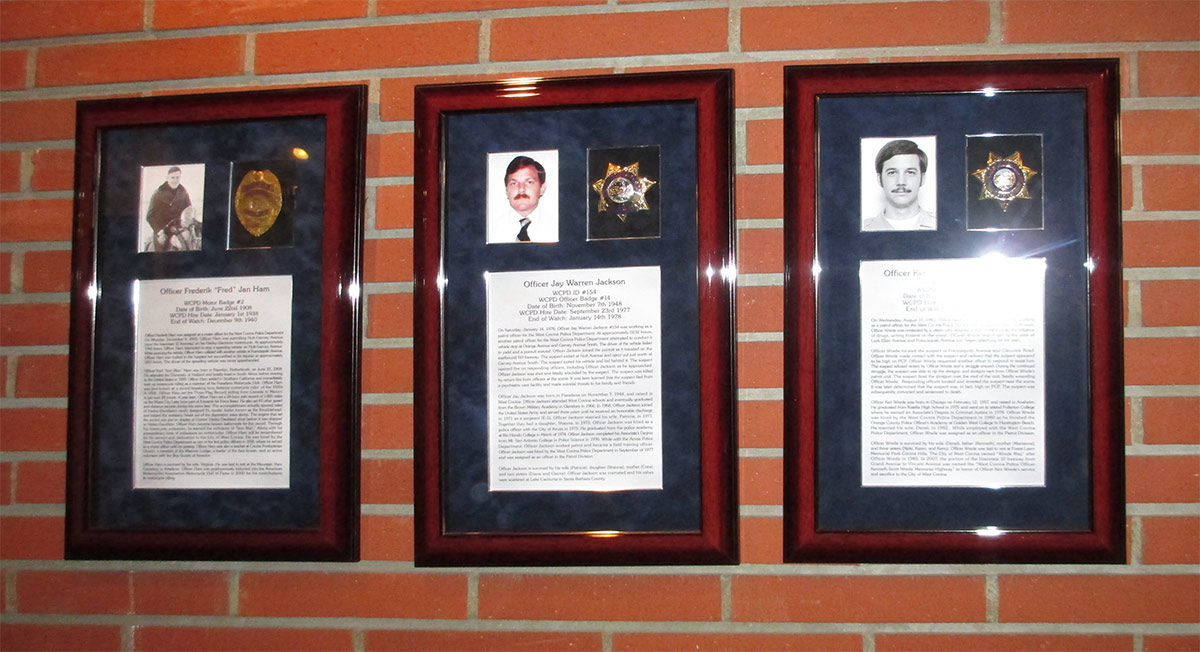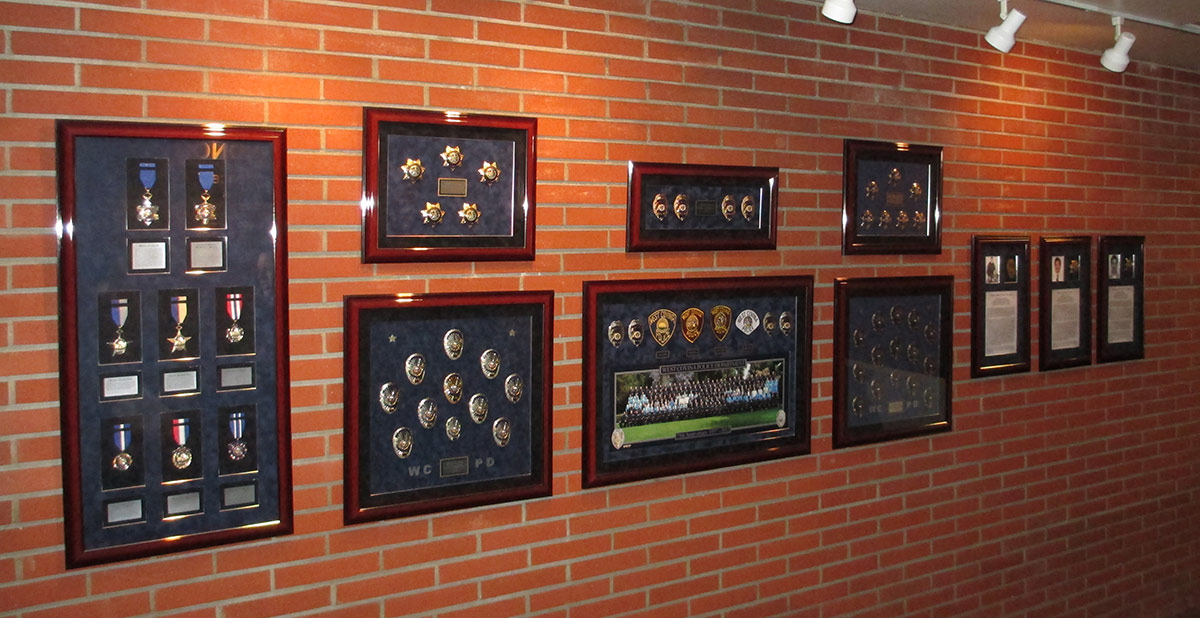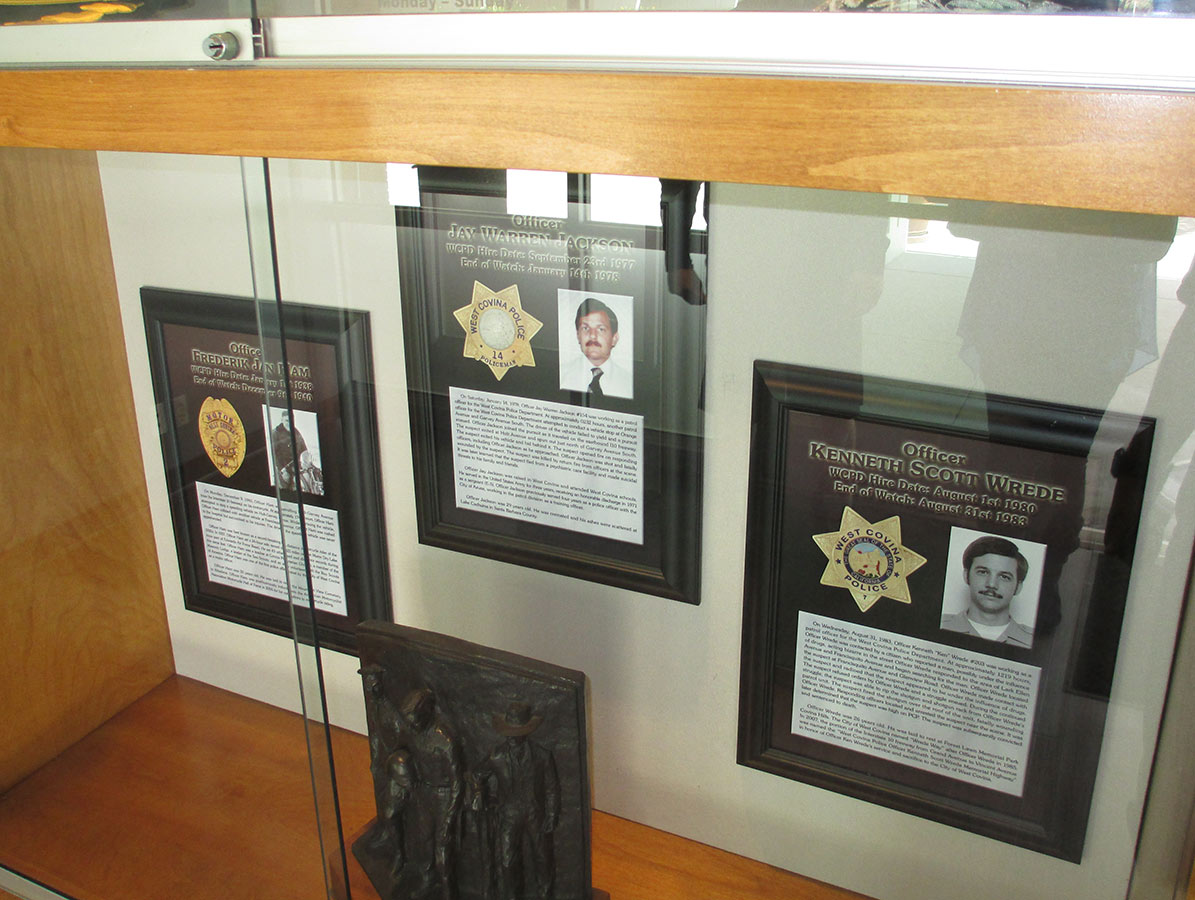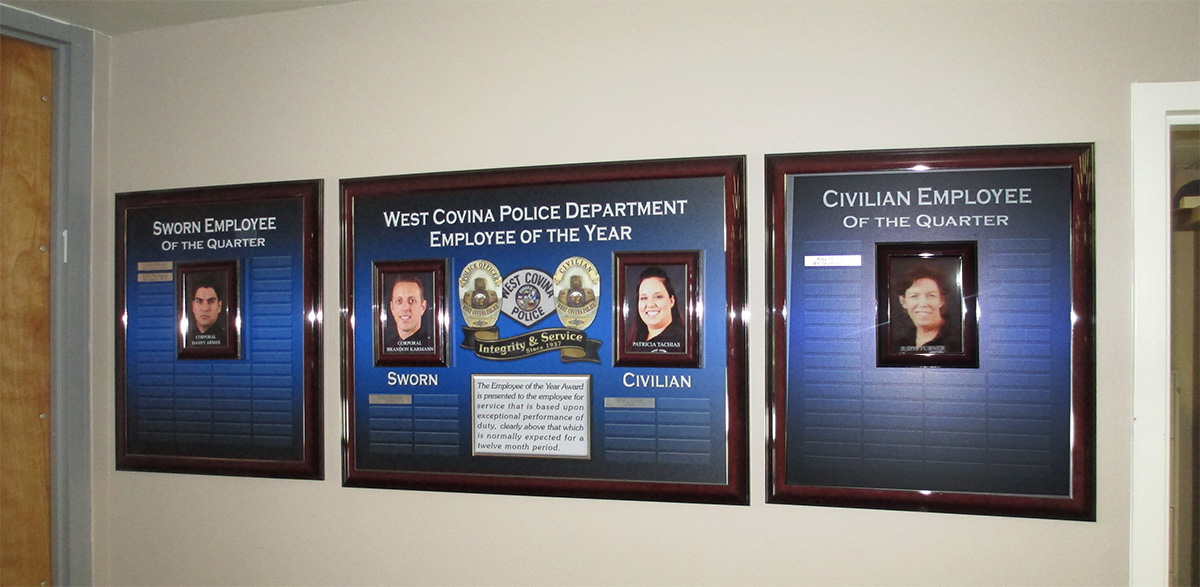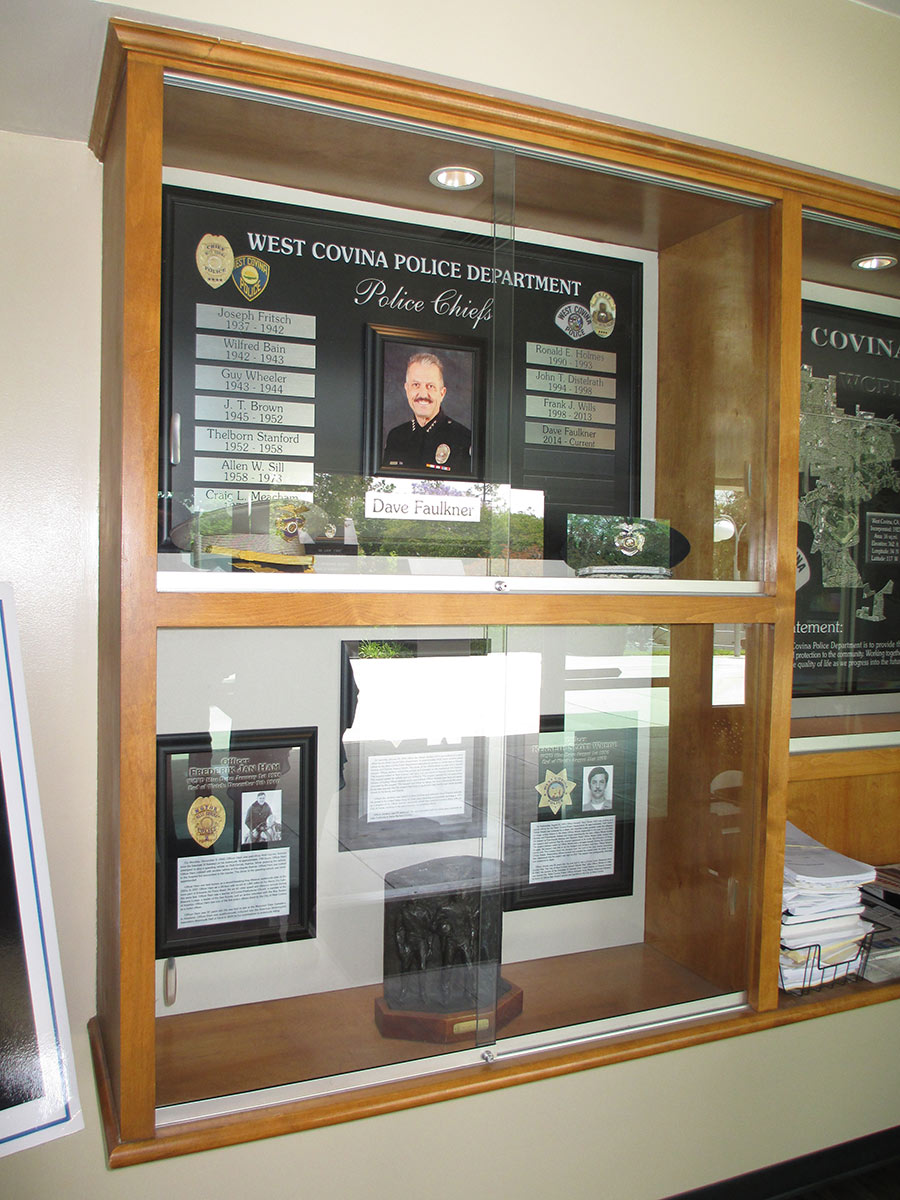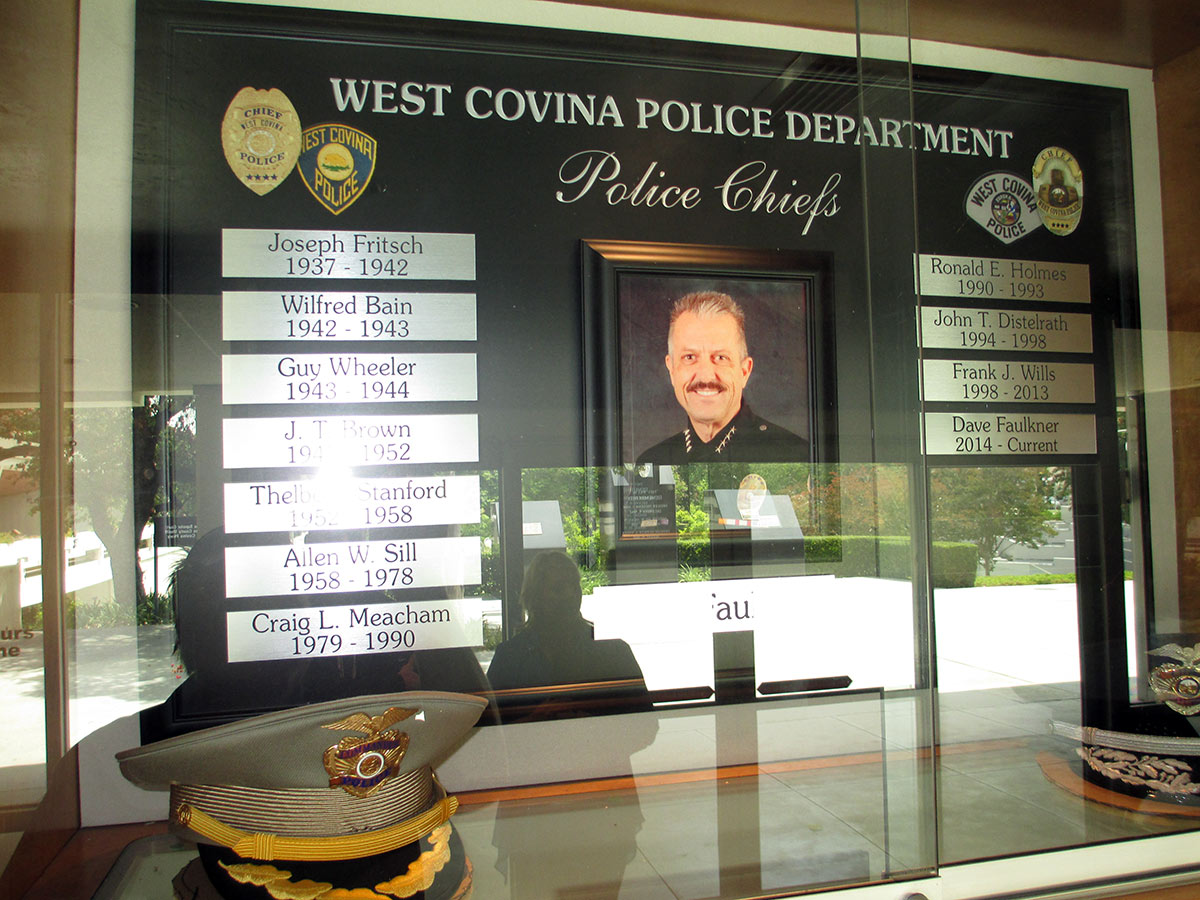 Misc. photos framed for sub-station 6/2016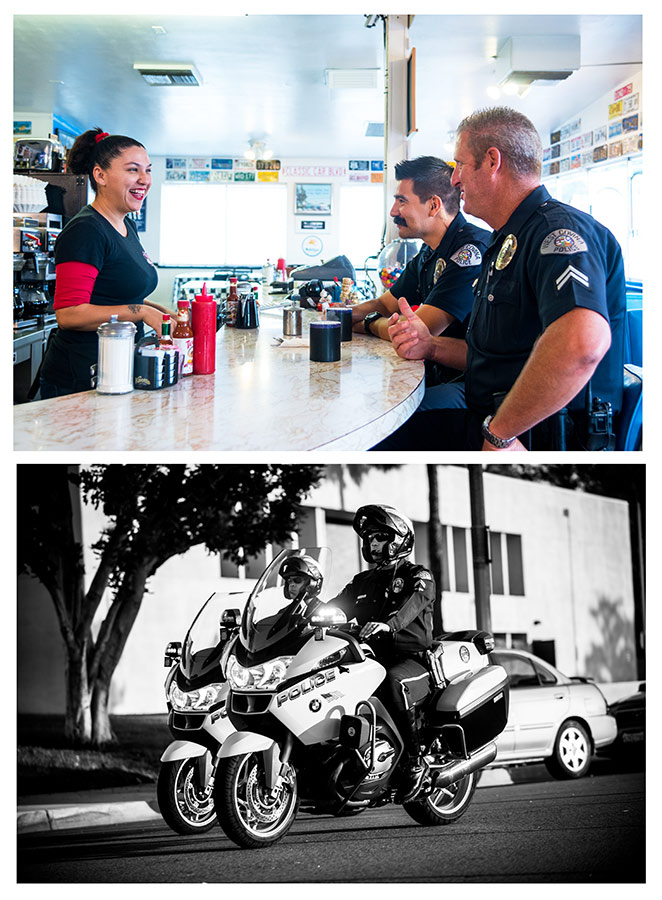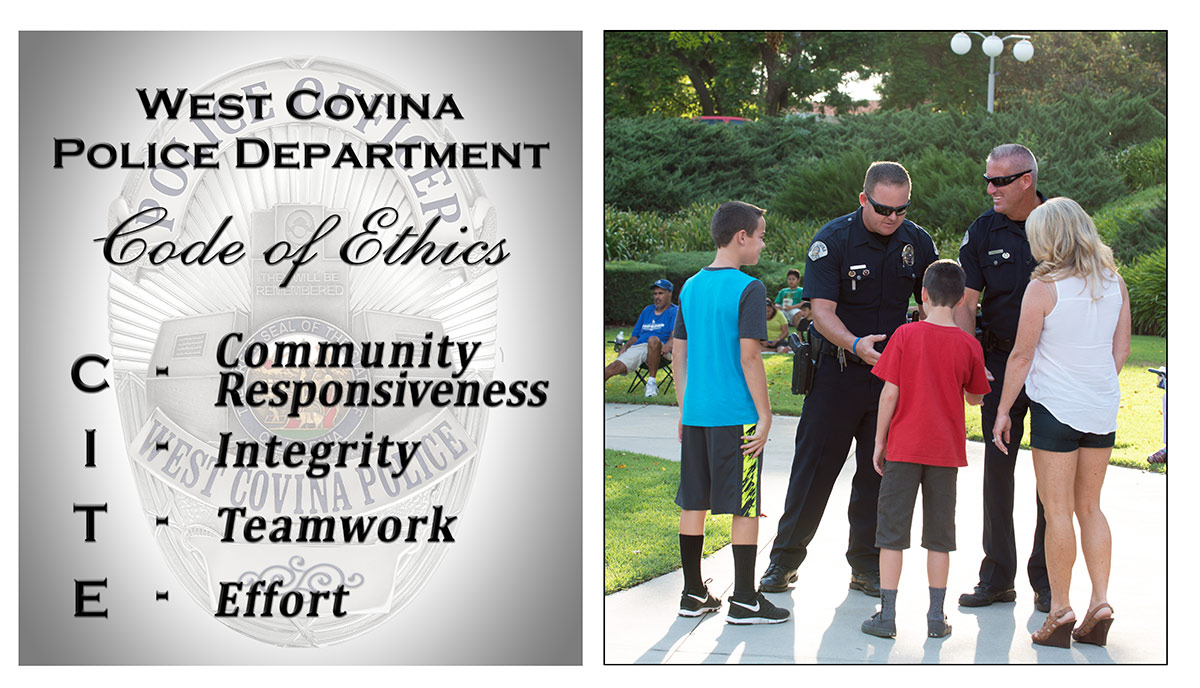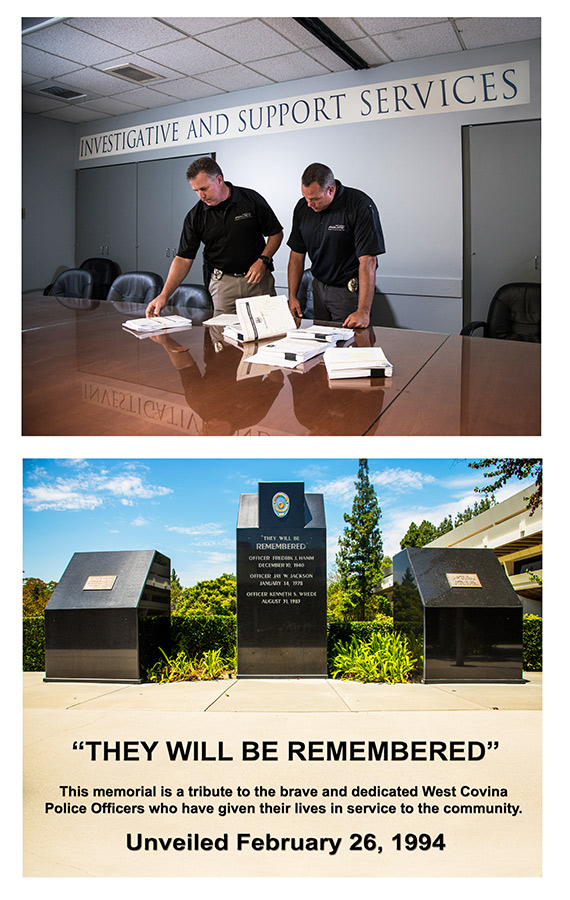 Call us...(800) New-Frame / National Toll Free
© 2005 Baxter's Frame Works / Badge Frame / All Rights Reserved
118 West Main St. Camden, TN 38320 (909) 591-3033
EMAIL: fwbill32@verizon.net
EM us here
HEY!!! Don't forget to sign our GUEST BOOK before you bail.