MILITARY
SERVICE WALL
PROJECTS
FROM BADGE FRAME
This page will give you some great ideas.
Give a call with any questions! (800) 639-3726
Click on any images to enlarge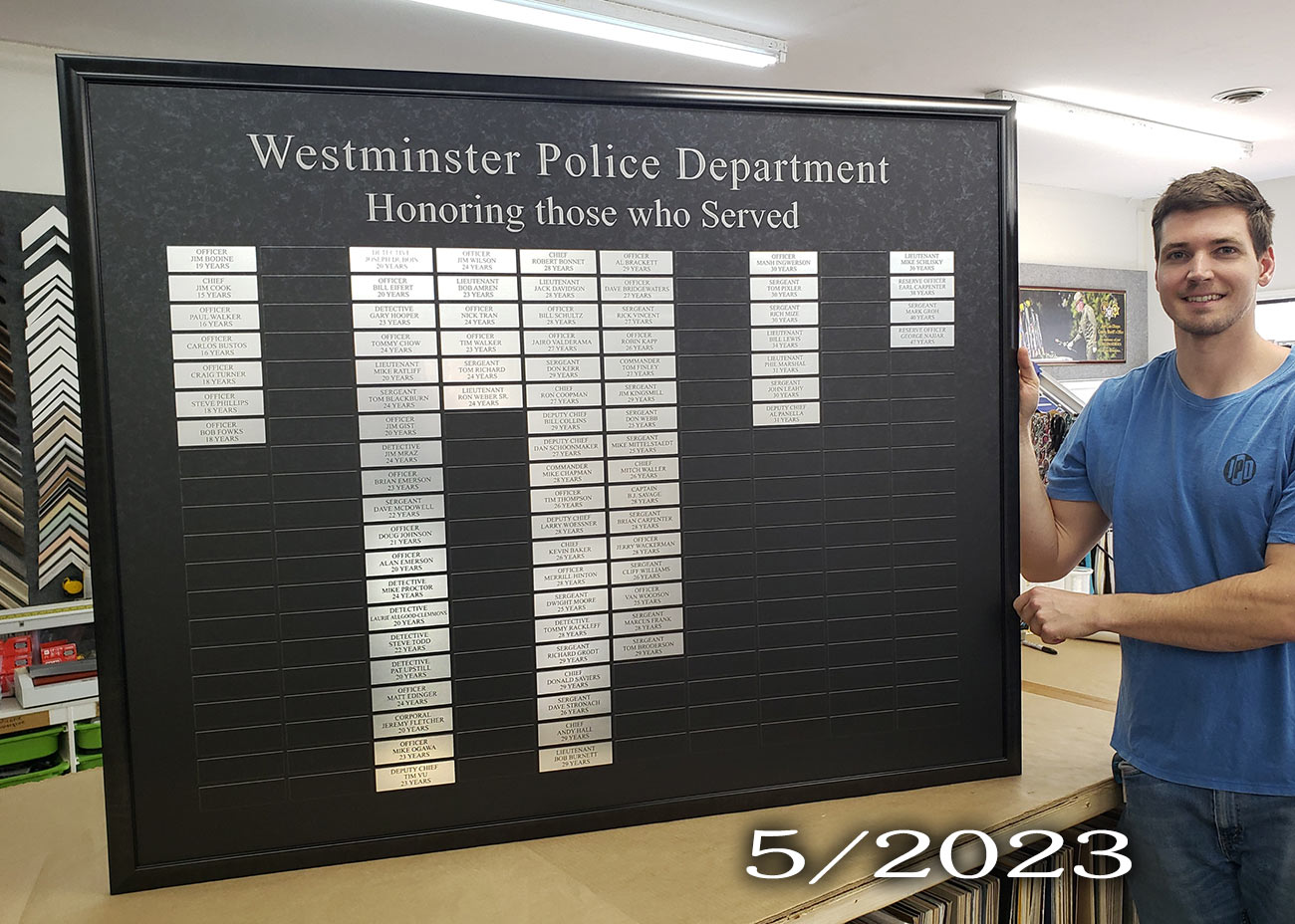 Perpetual Plaque Section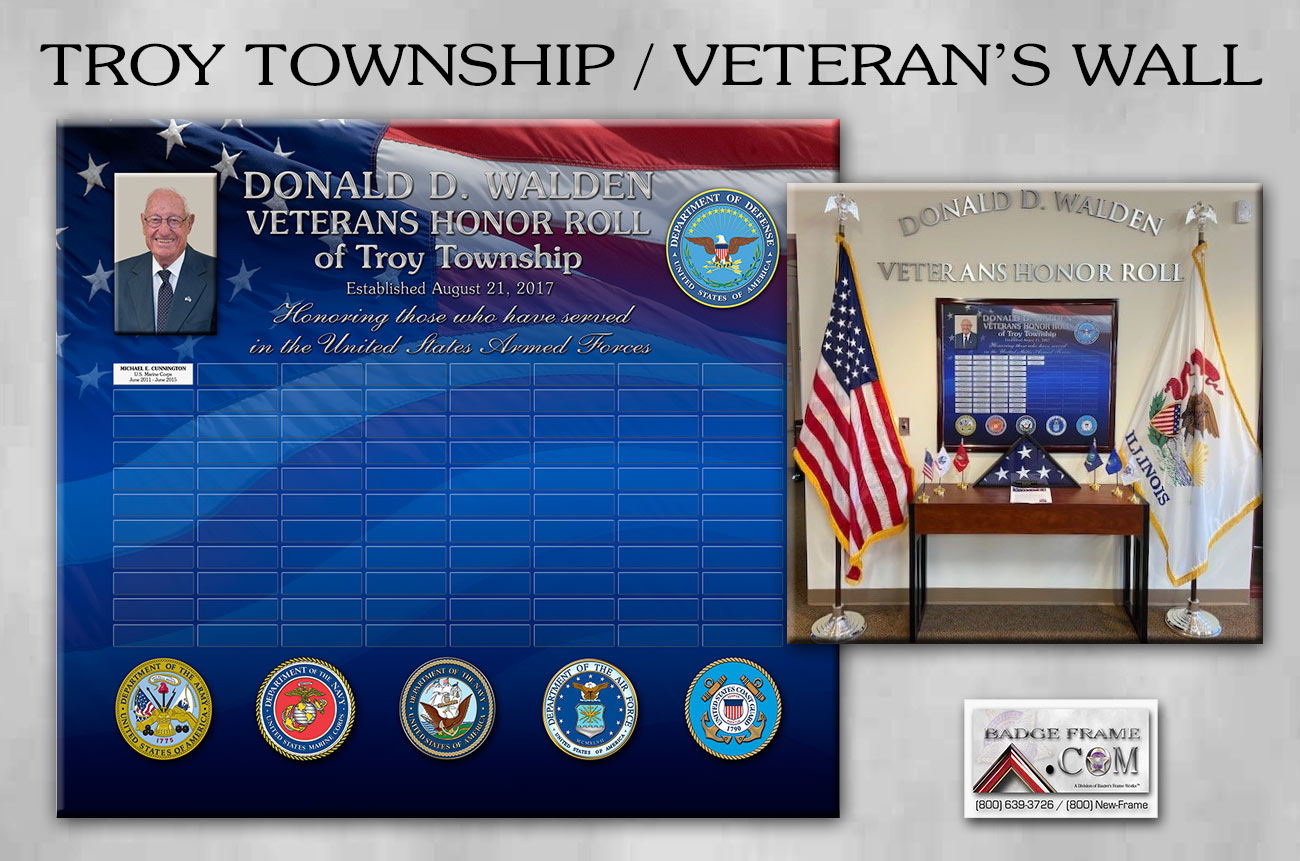 Perpetual Plaques
Veterans Affairs
Military Section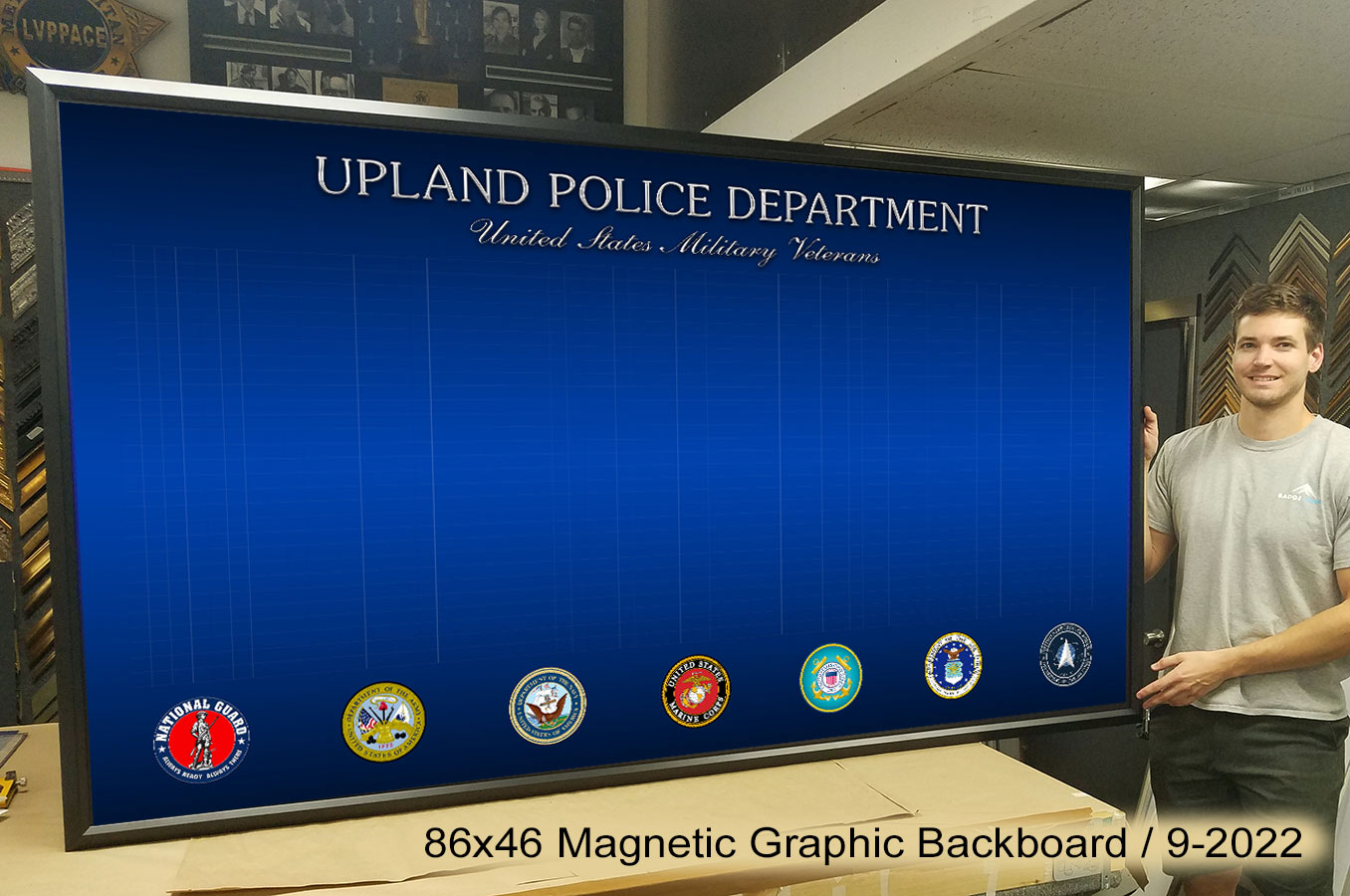 Magnetic Org Charts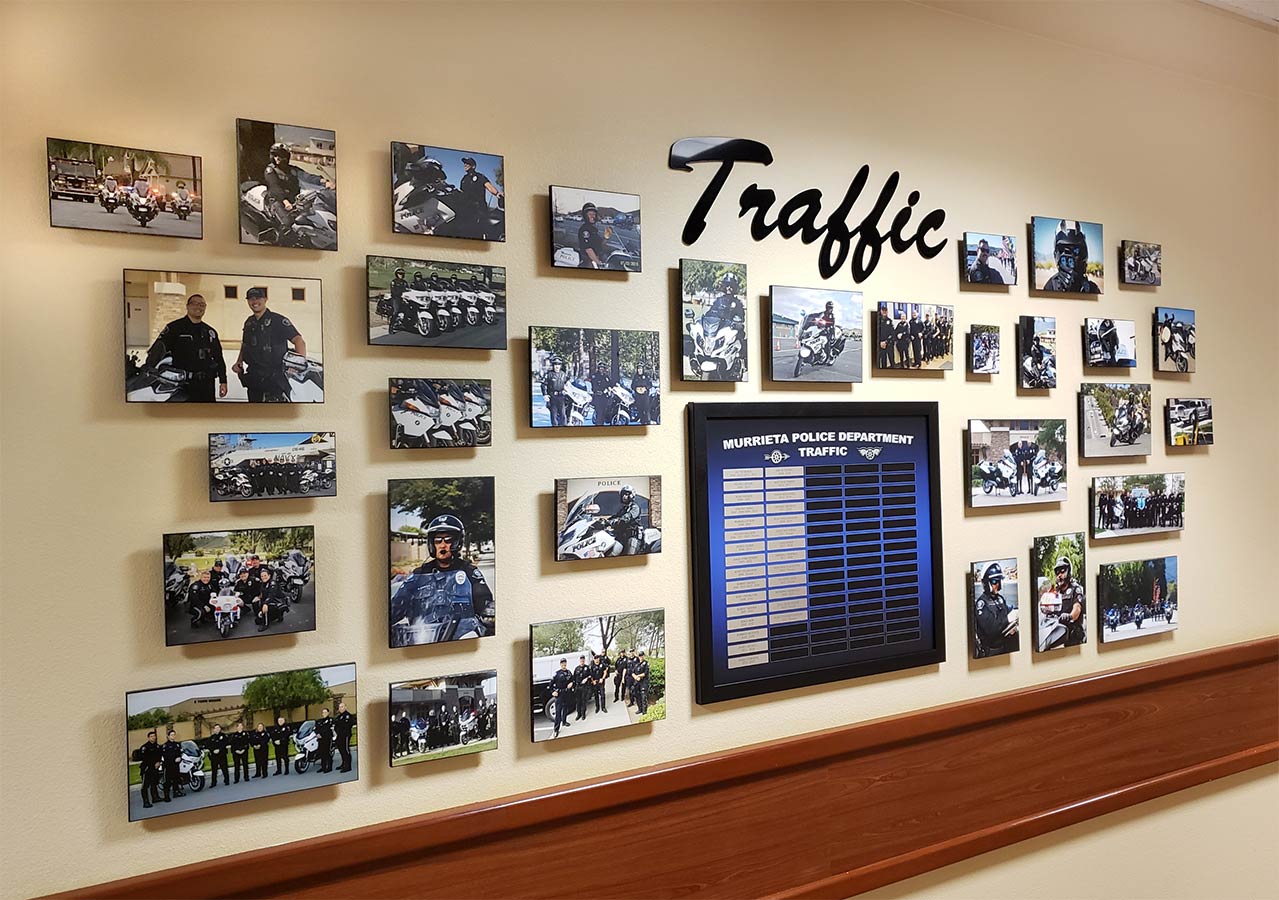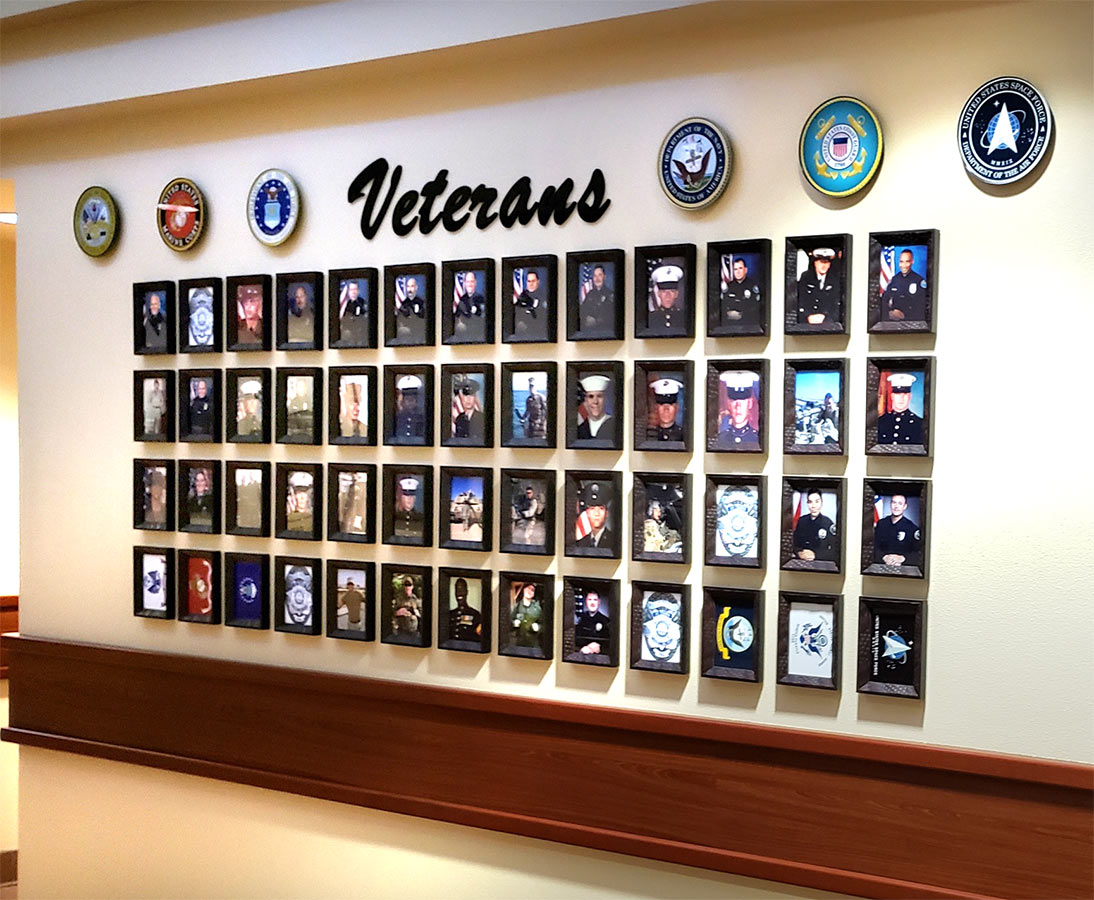 Murrieta PD Section
Photomount Section
Lettering Section
Emblems & Seals Section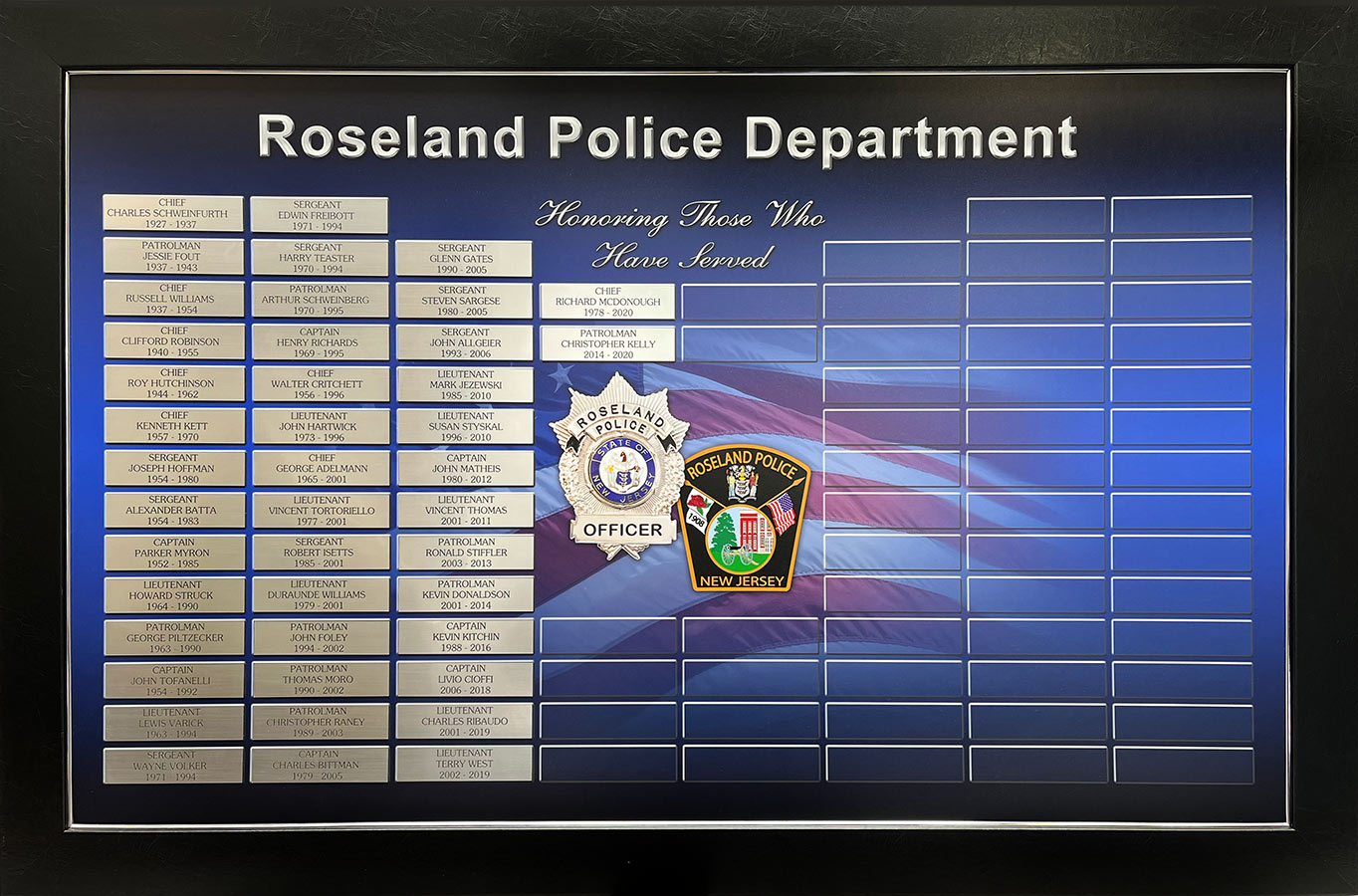 YARBROUGH / ANDERSON
Recognition Section
E.O.W. / Fallen Section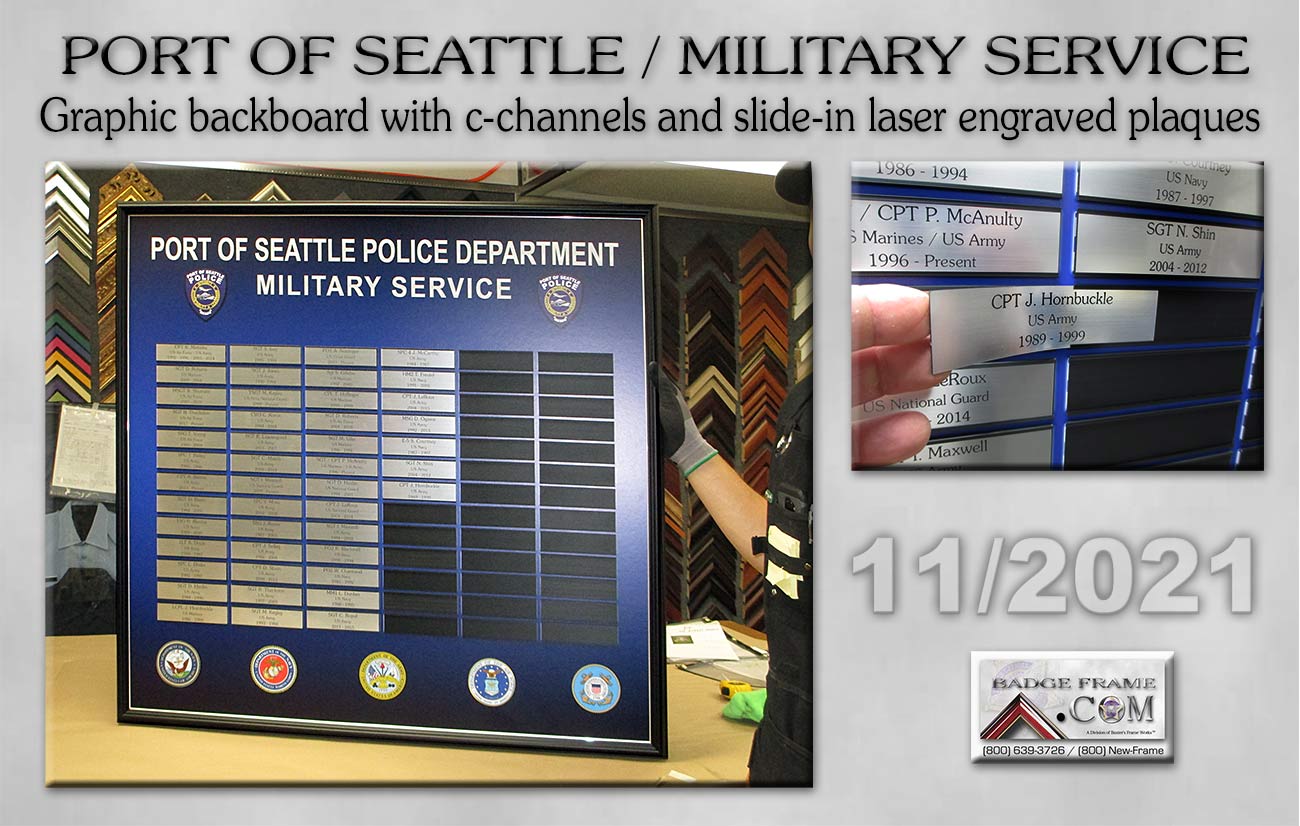 Org Chart Section
Perpetual Plaque Section
C-Channels Section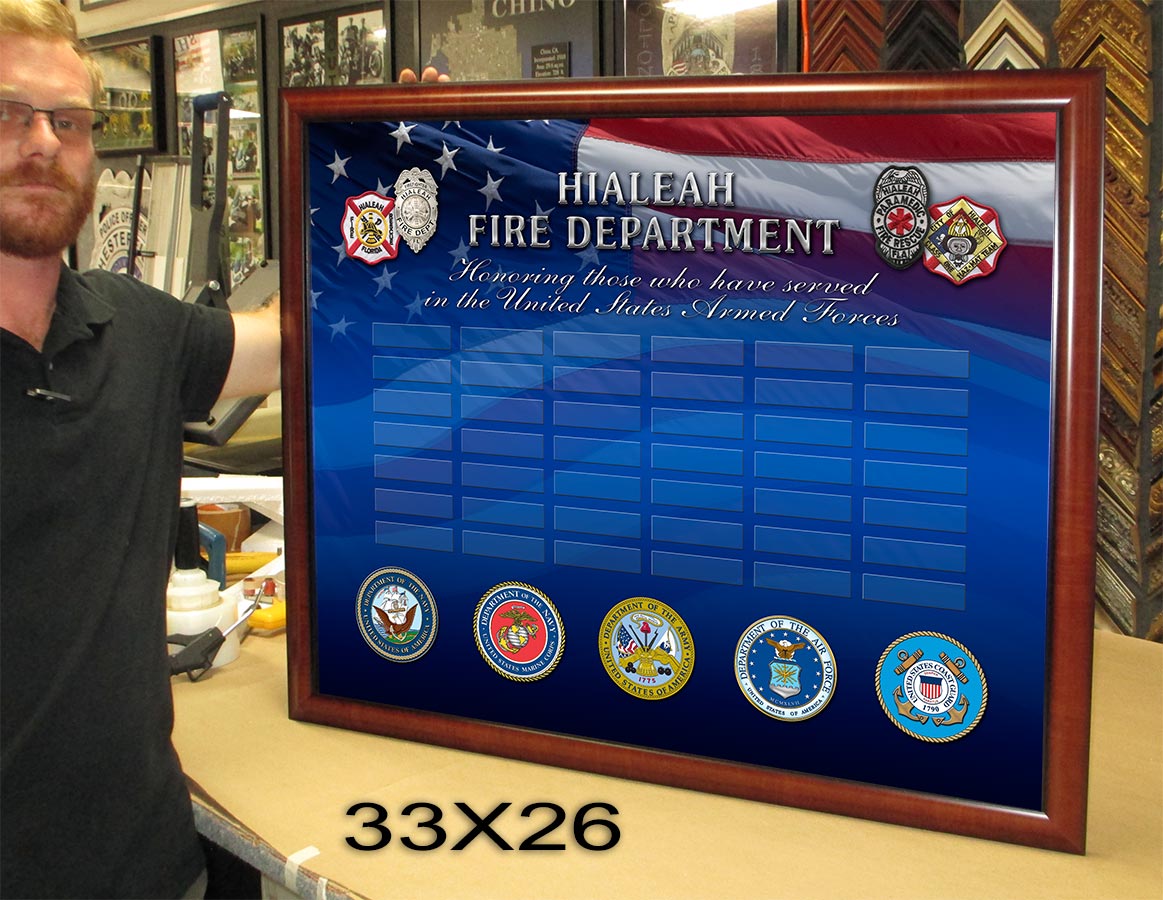 Fire Section
Perpetual Plaque Section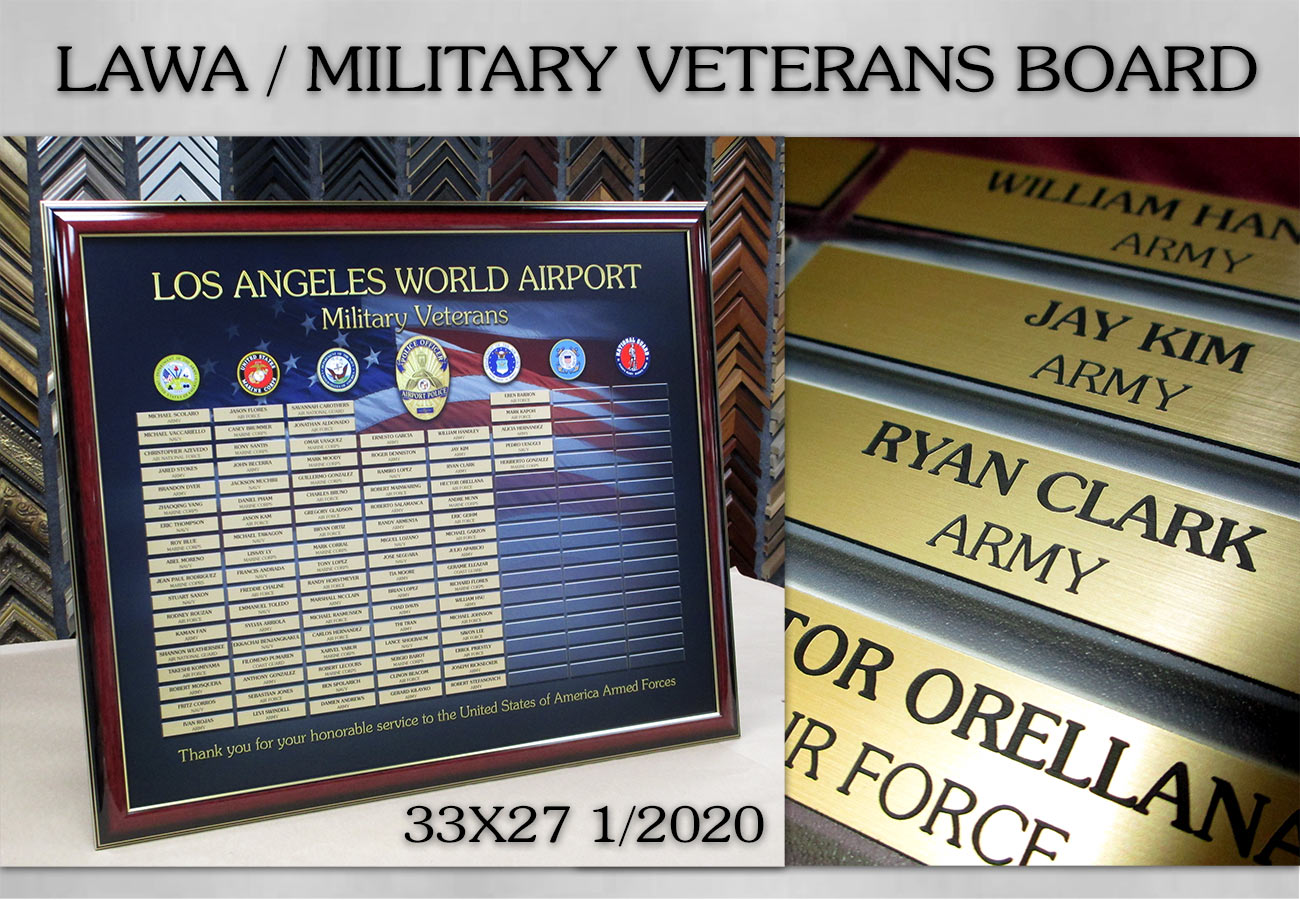 LAWA Section
Perpetual Plaque Section
Military Service Walls Section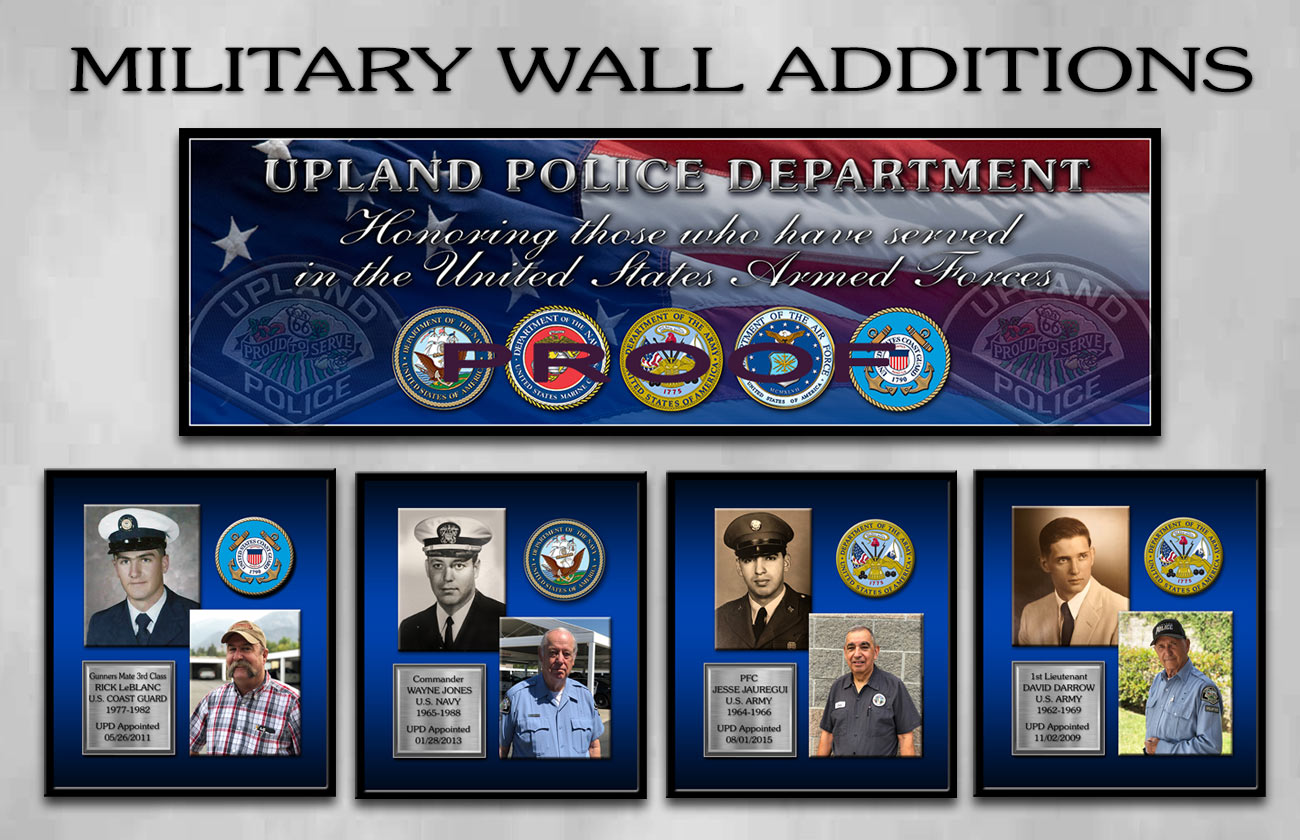 Military Section
What a great way to honor your current and past employees and show that their Military Service was truly appreciated!
Special thanks to Collen Sellers UPD for organizing the information 5/2018
See more of our framing projects at our
Baxter's Frame Works Section
Call us...(800) New-Frame / National Toll Free
© 2005 Baxter's Frame Works / Badge Frame / All Rights Reserved
3811 Schaefer Ave., Suite A Chino, CA 91710 Local (909) 591-3033
EMAIL: fwbill32@verizon.net
EM us here
HEY!!! Don't forget to sign our GUEST BOOK before you bail.