Acrylic & Glass
Awards / Trophies

Click on any image to enlarge...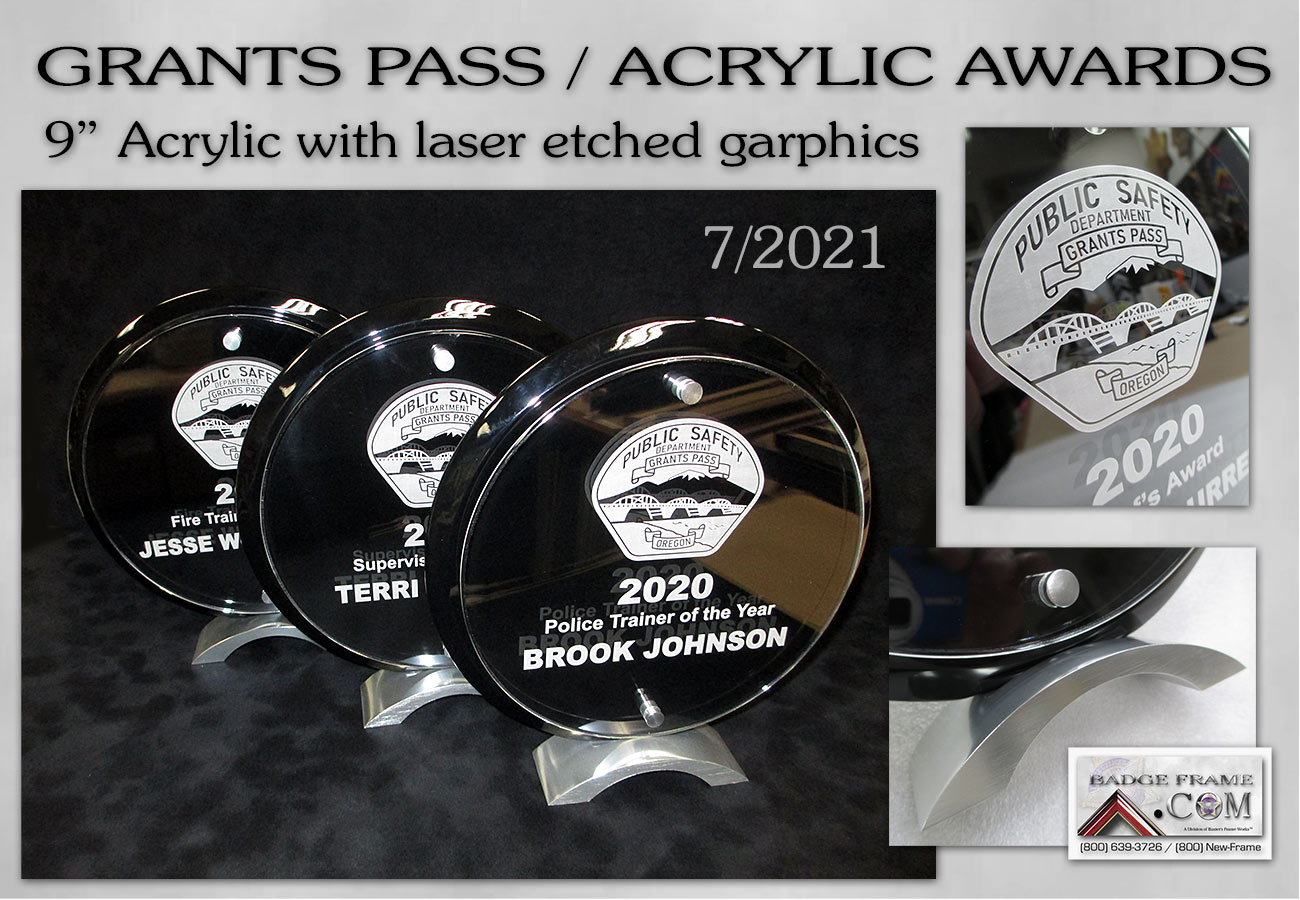 Recognition Section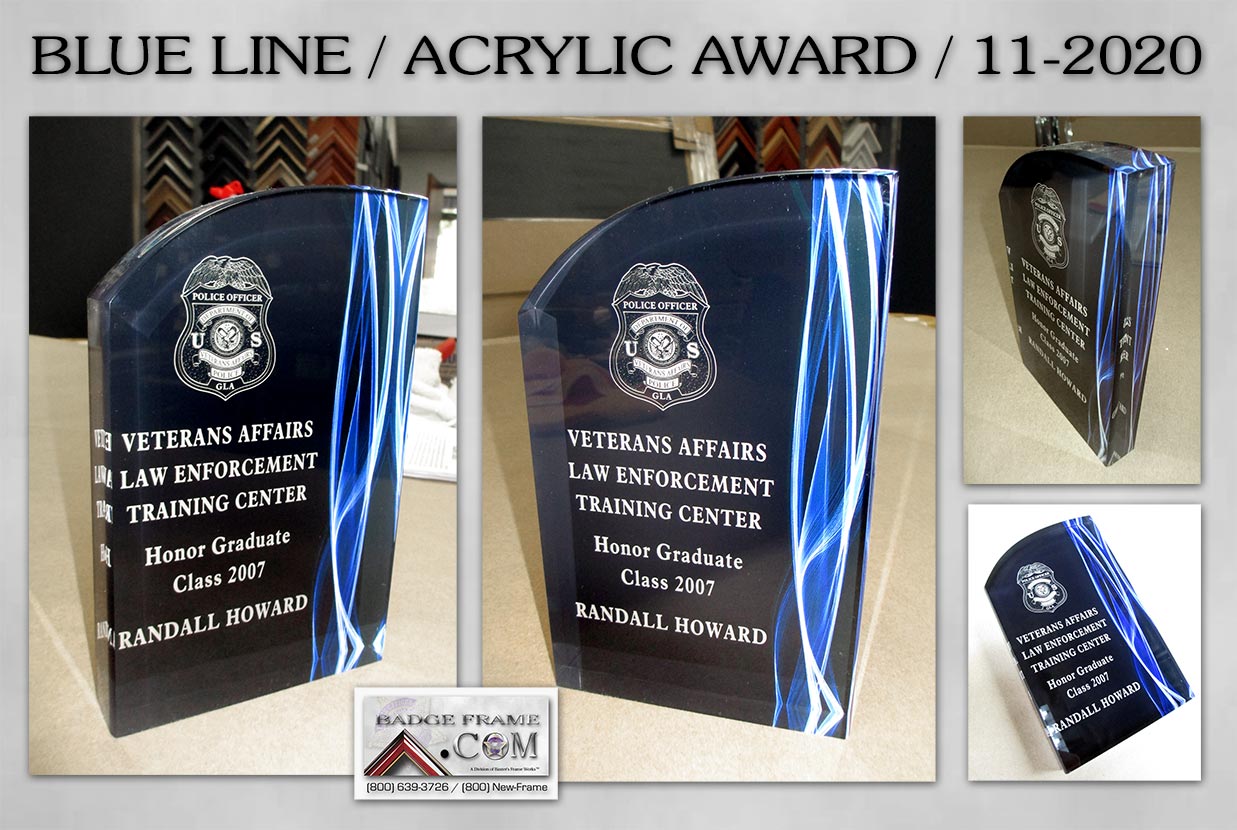 Recognition Section
Chief's Section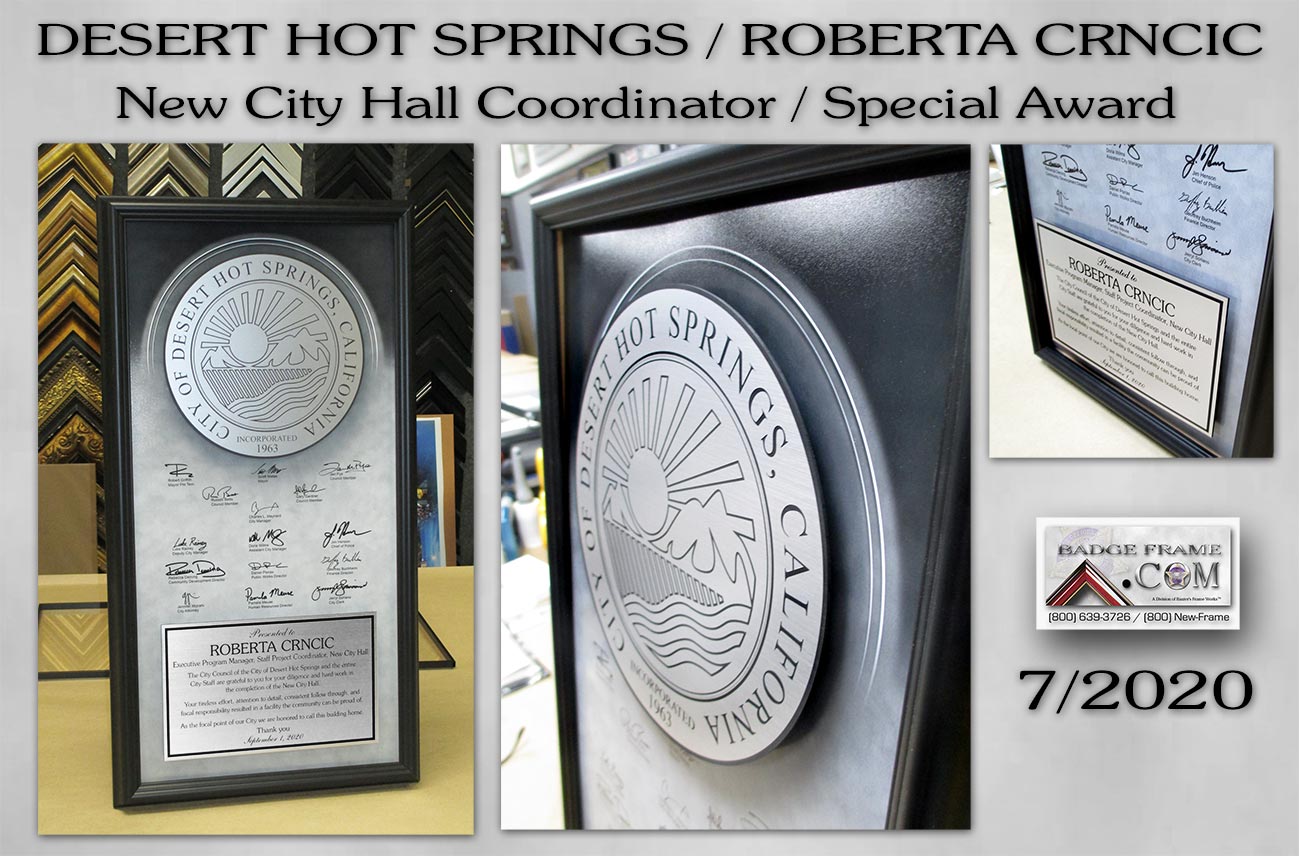 Printed Backboard Section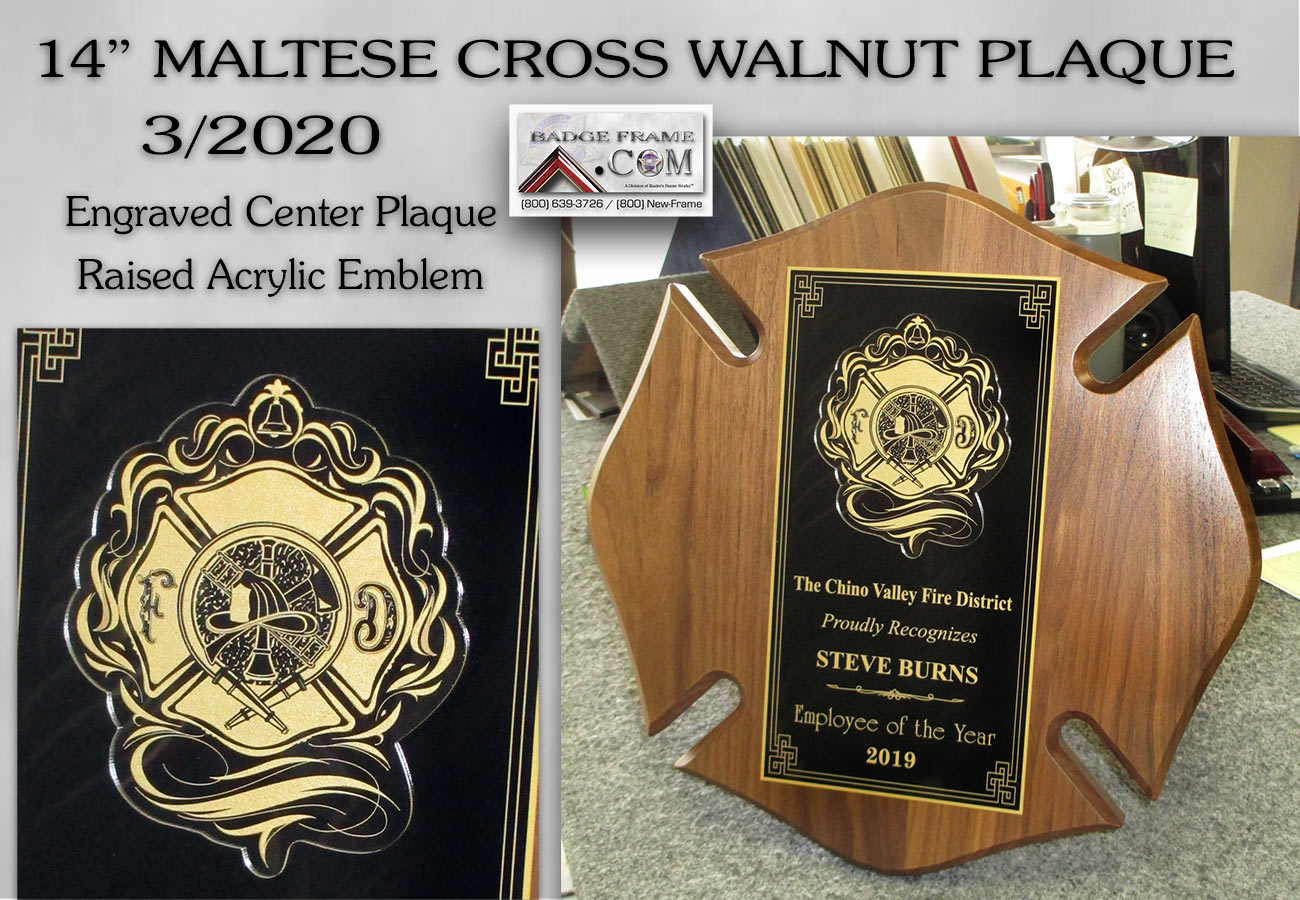 Fire Section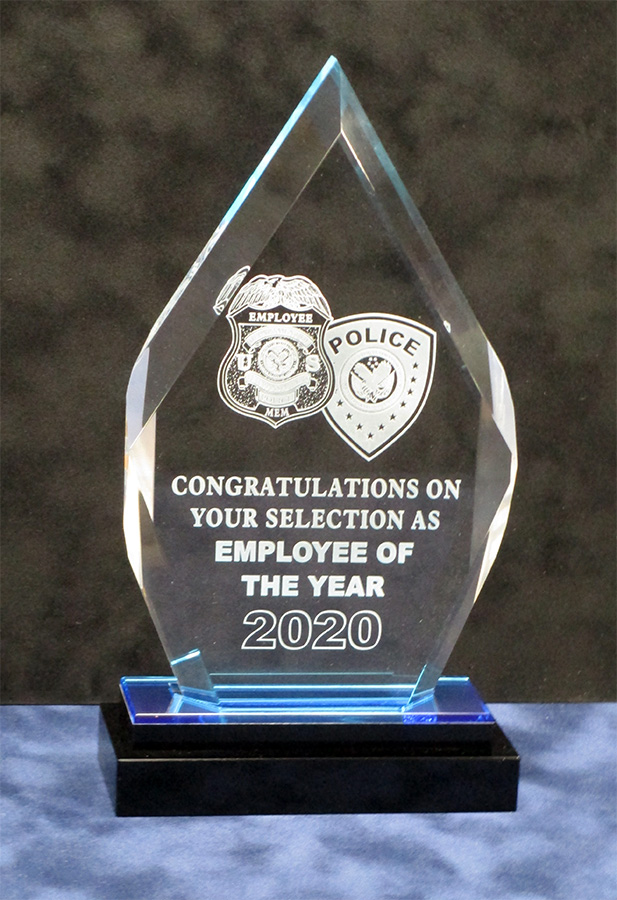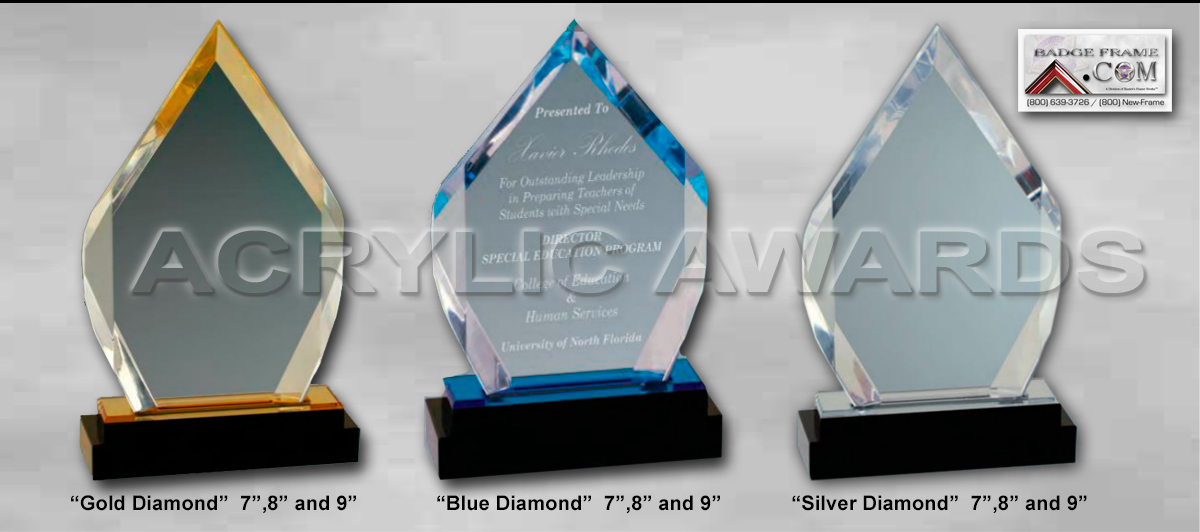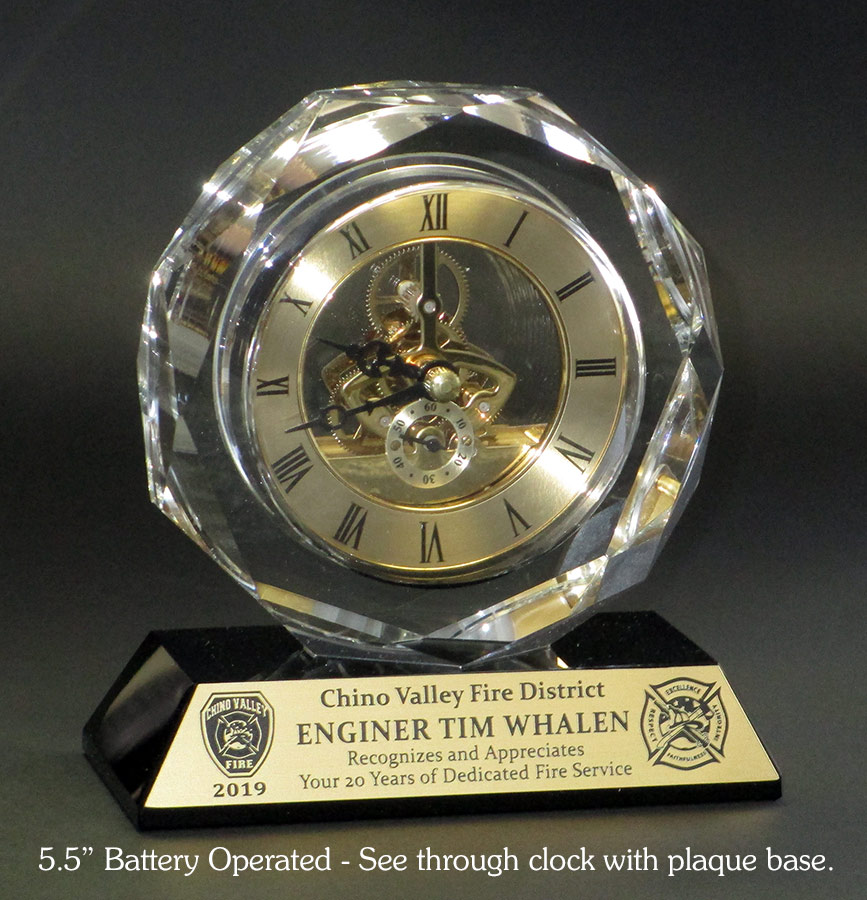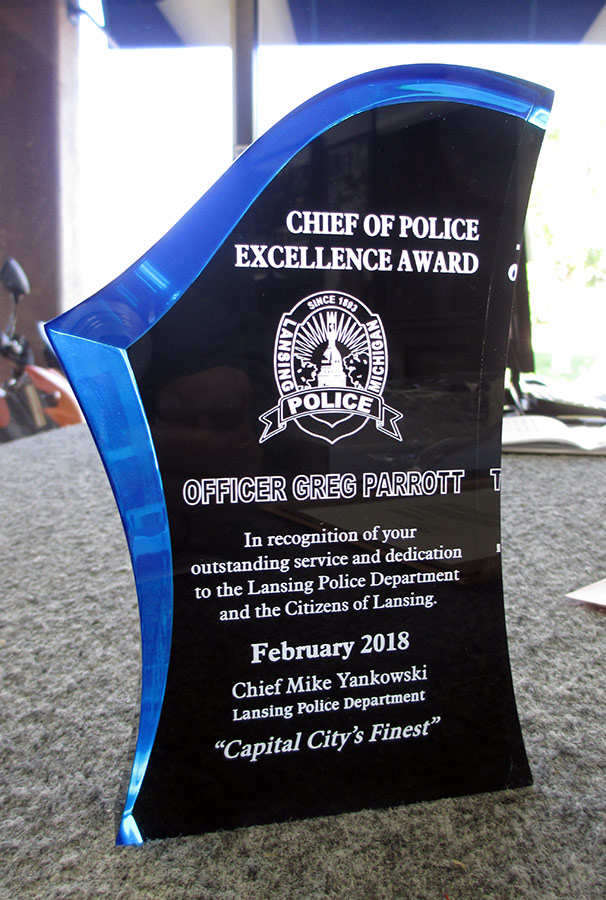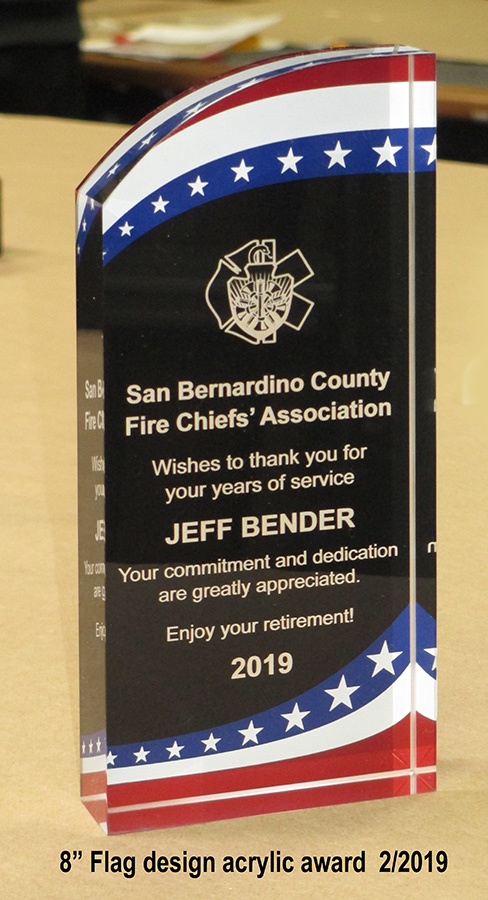 Fire Section
Sheriff Section
Tim McHargue / San Bernardino Fire Chief's Assoc. recognition award with laser etched raised acrylic,
and laser cutout emblem on a rosewood plaque. 12/2018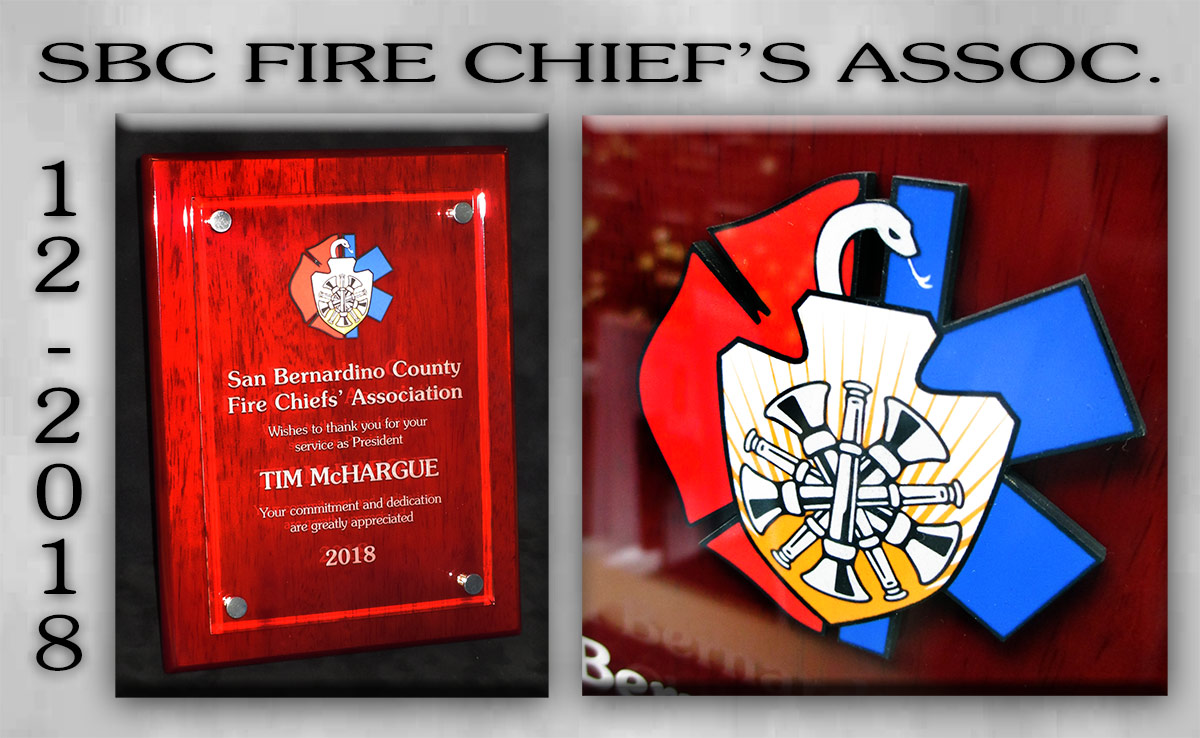 Awards Section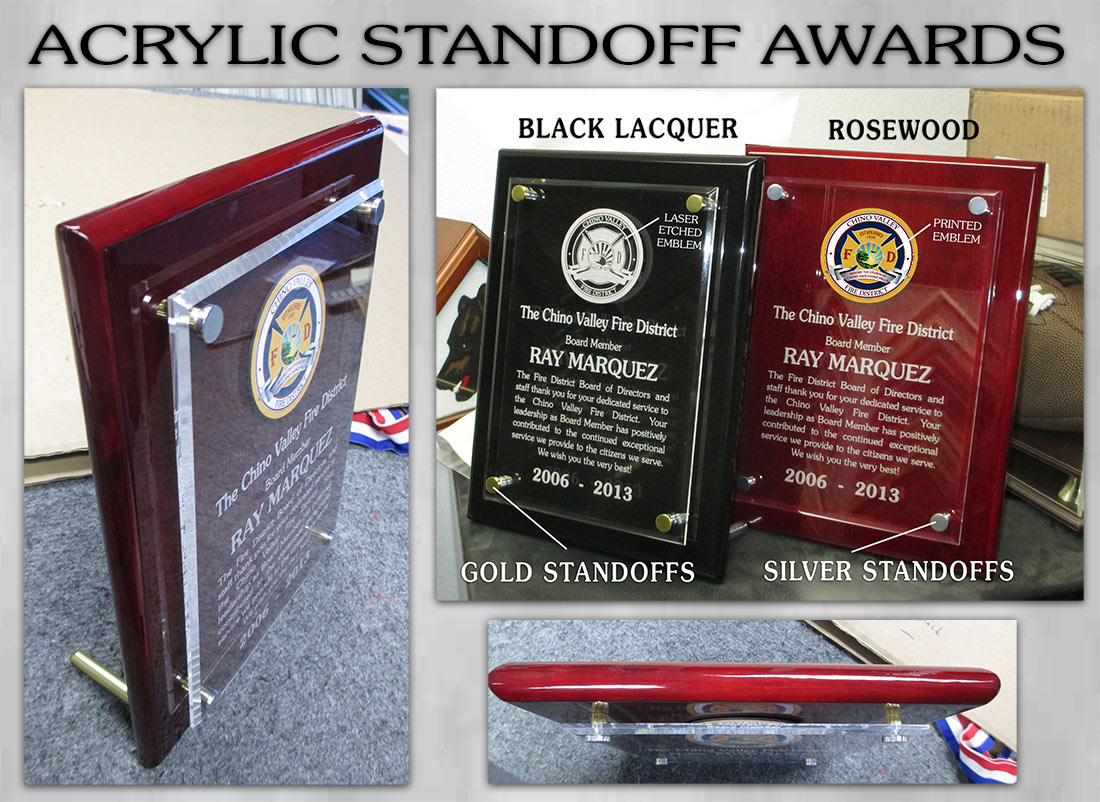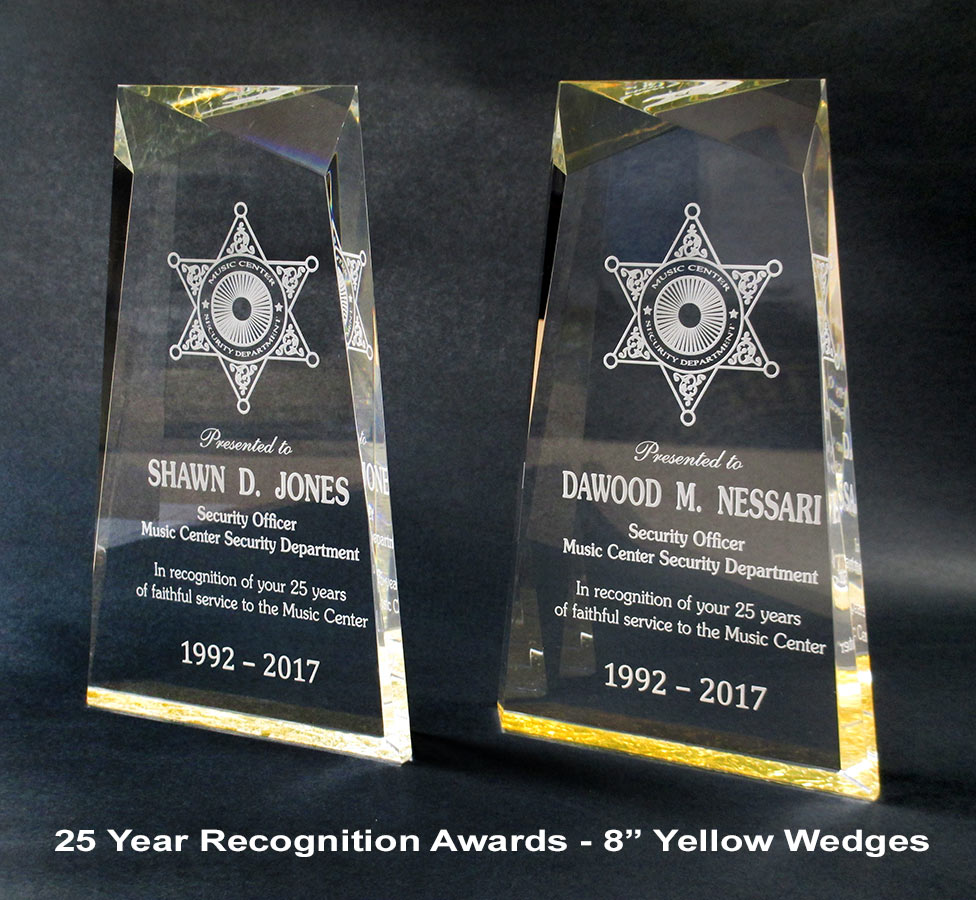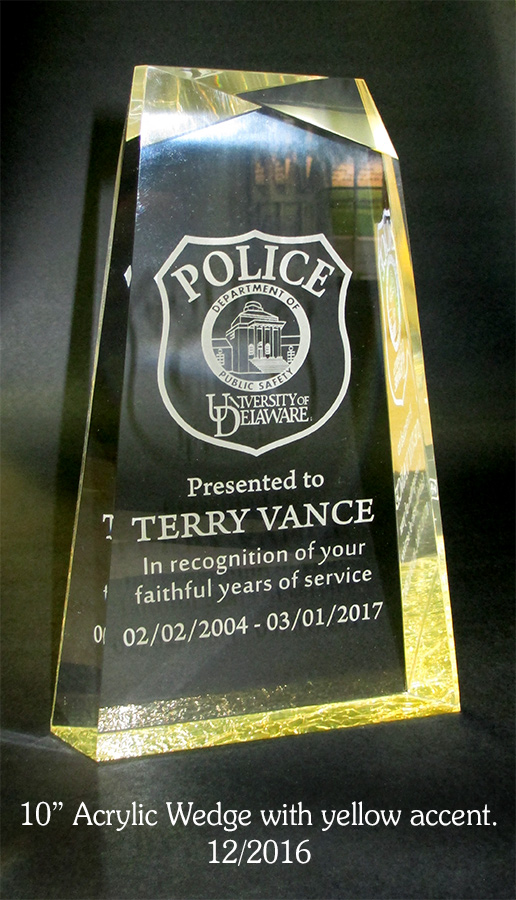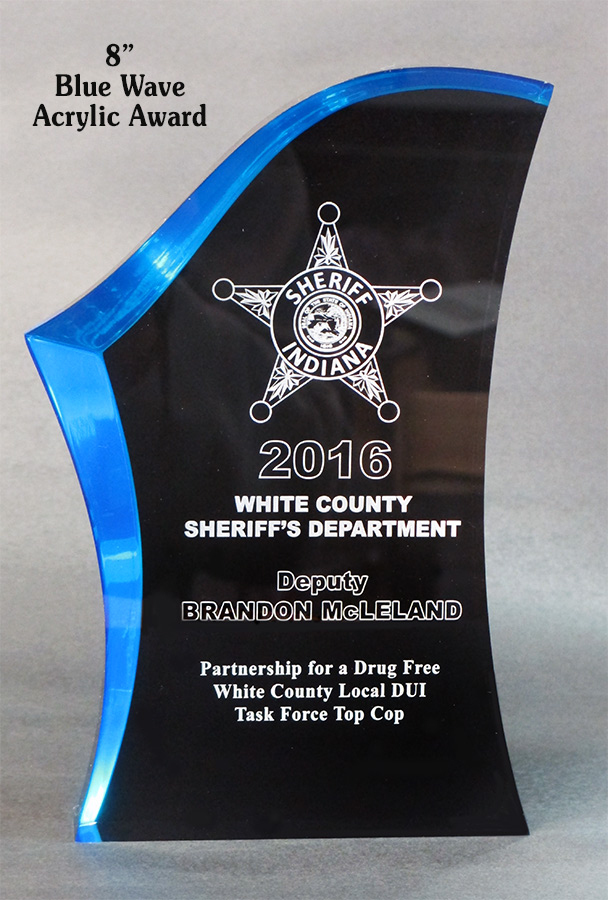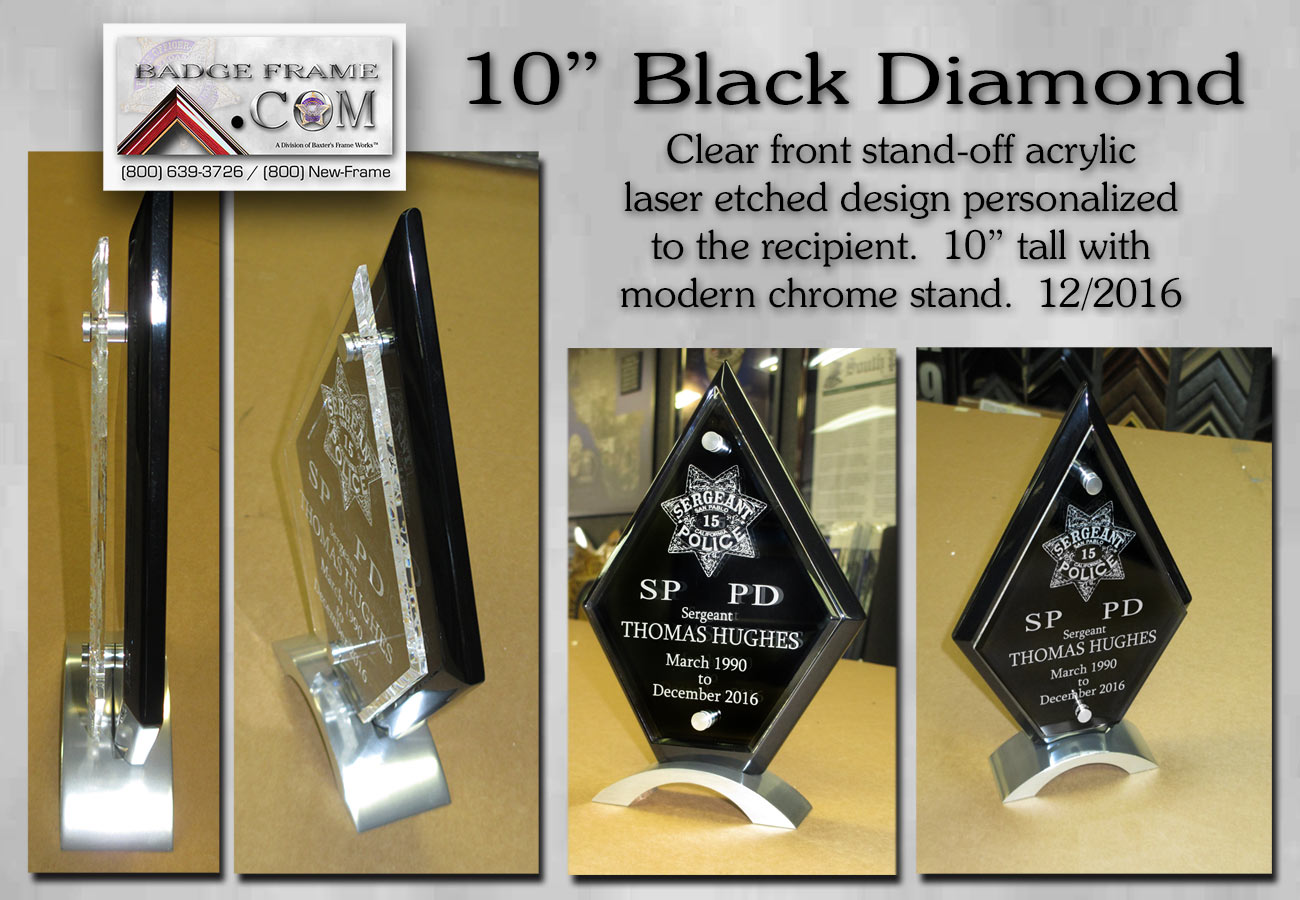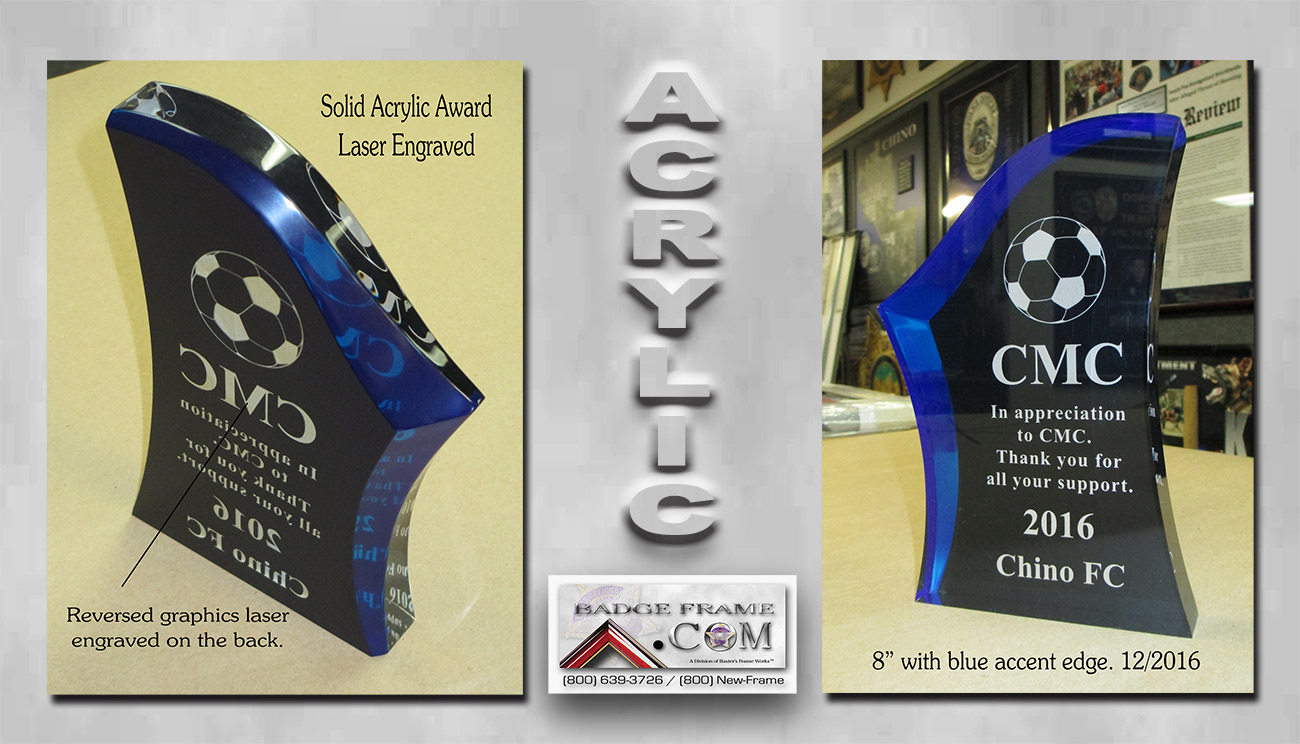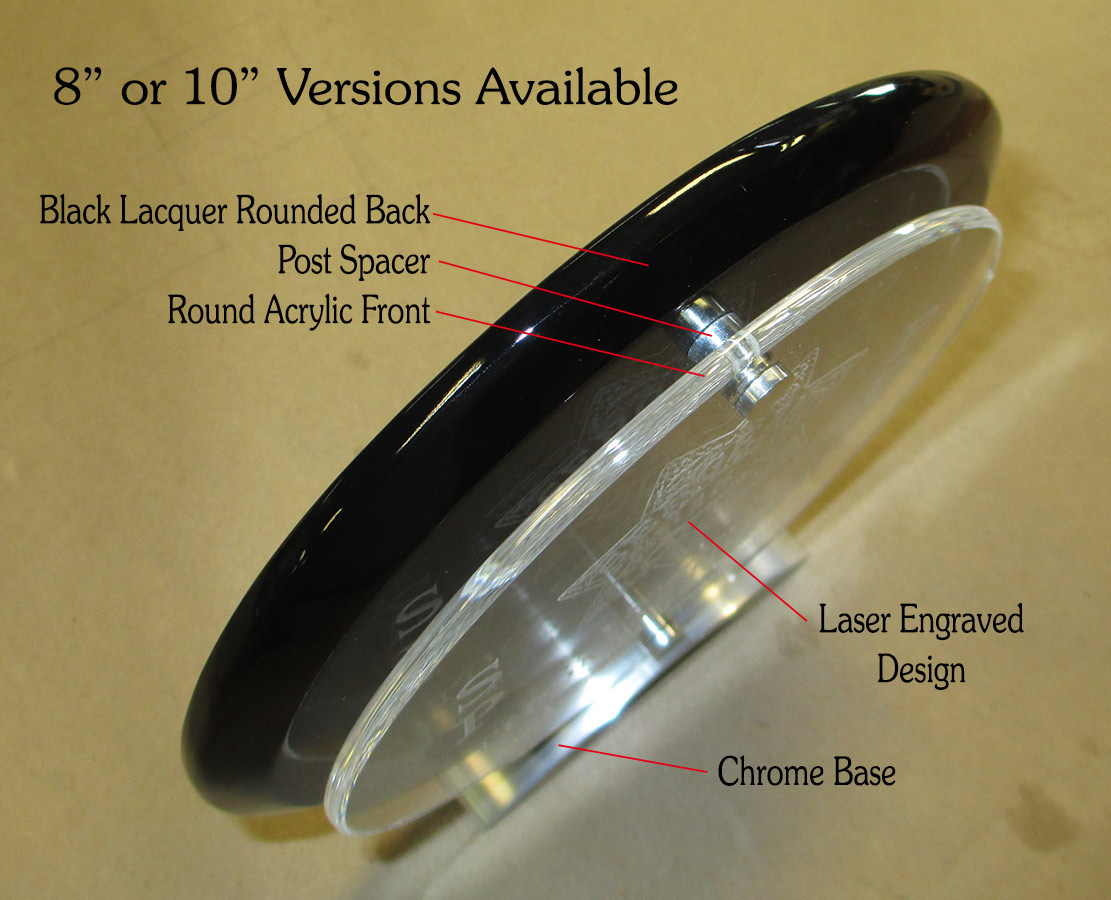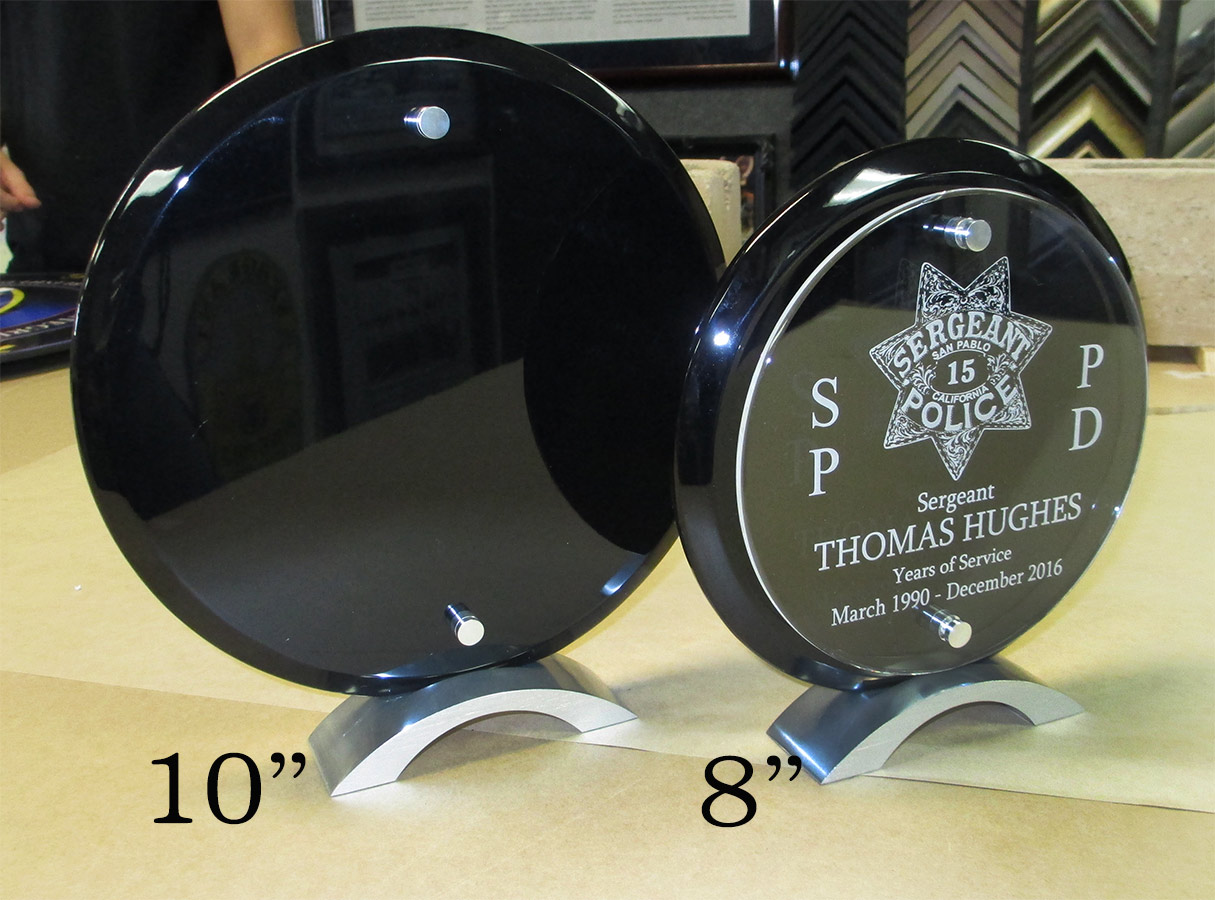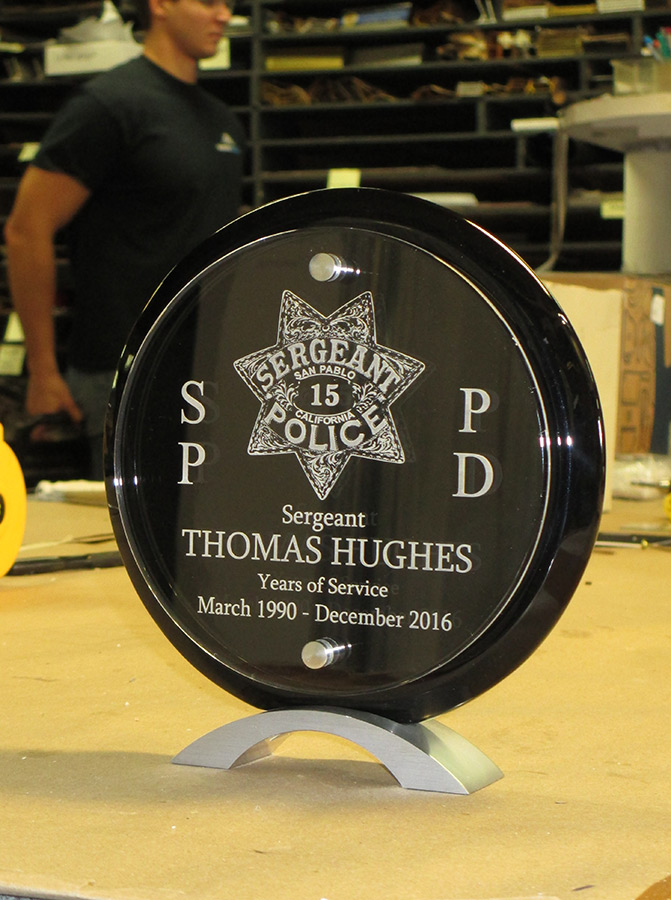 New Acrylic Awards...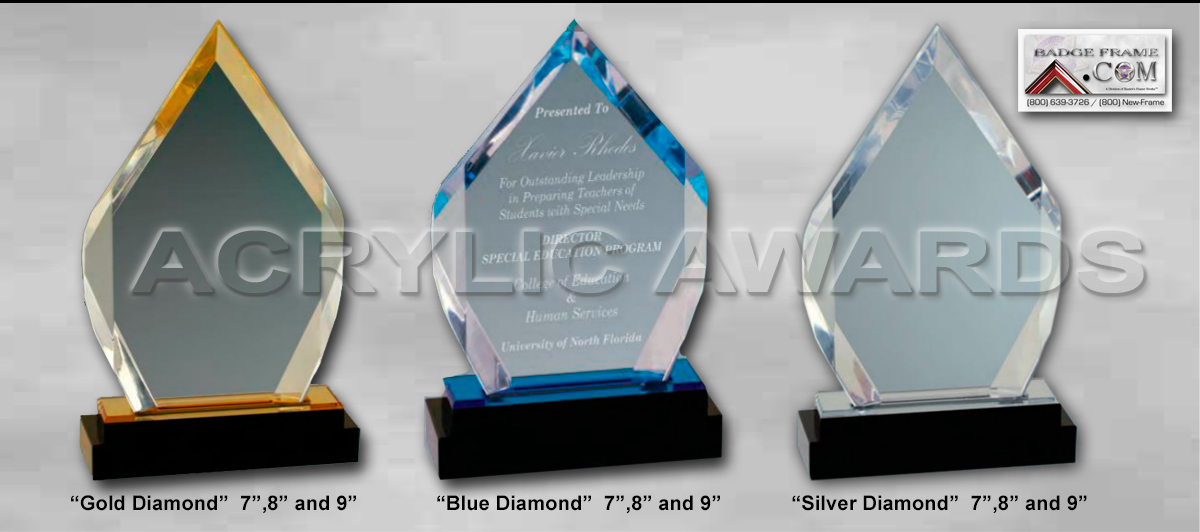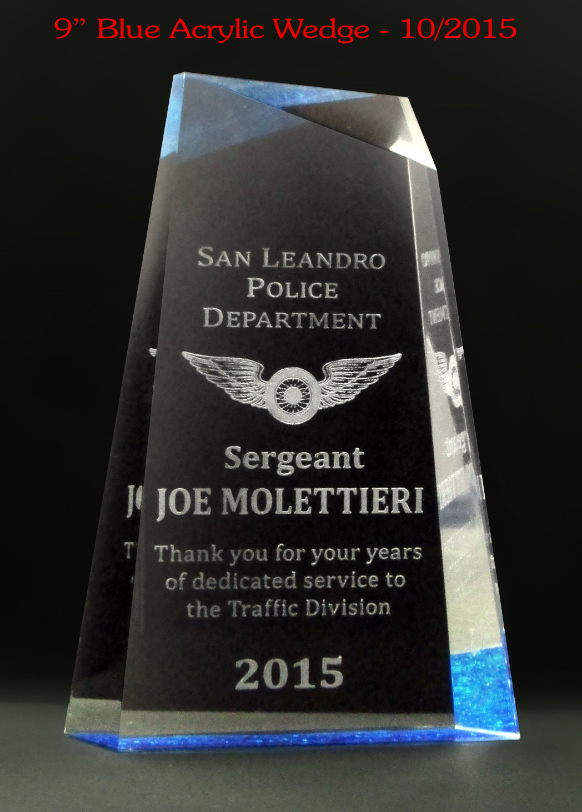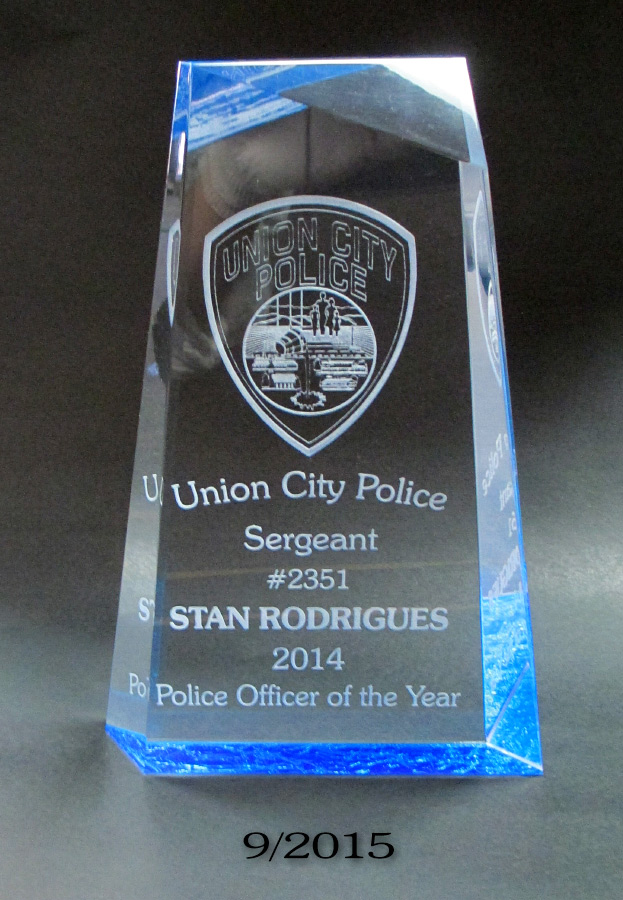 Sheriff's Section here
Chief's Section here
NEW !!! Floating Acrylic Recognition Plaques
These have a felt back with brass or silver legs for table top display options. Very classy!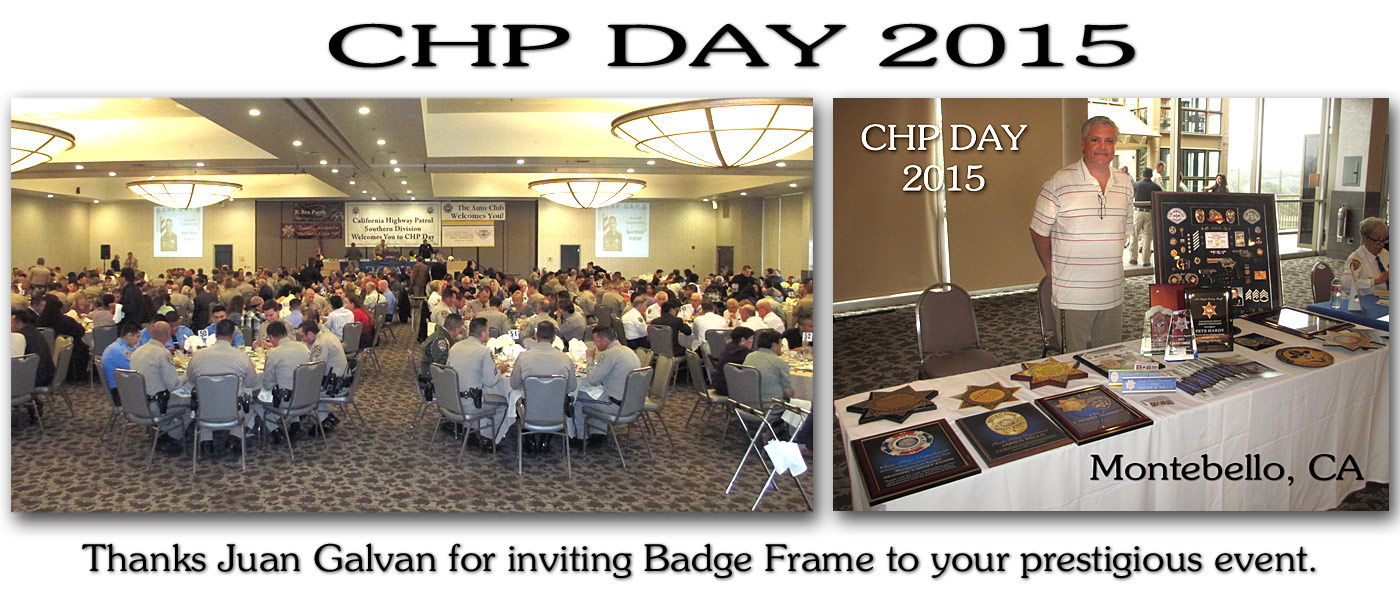 Below: Badge Frame Awards presented at CHP DAY Click to enlarge...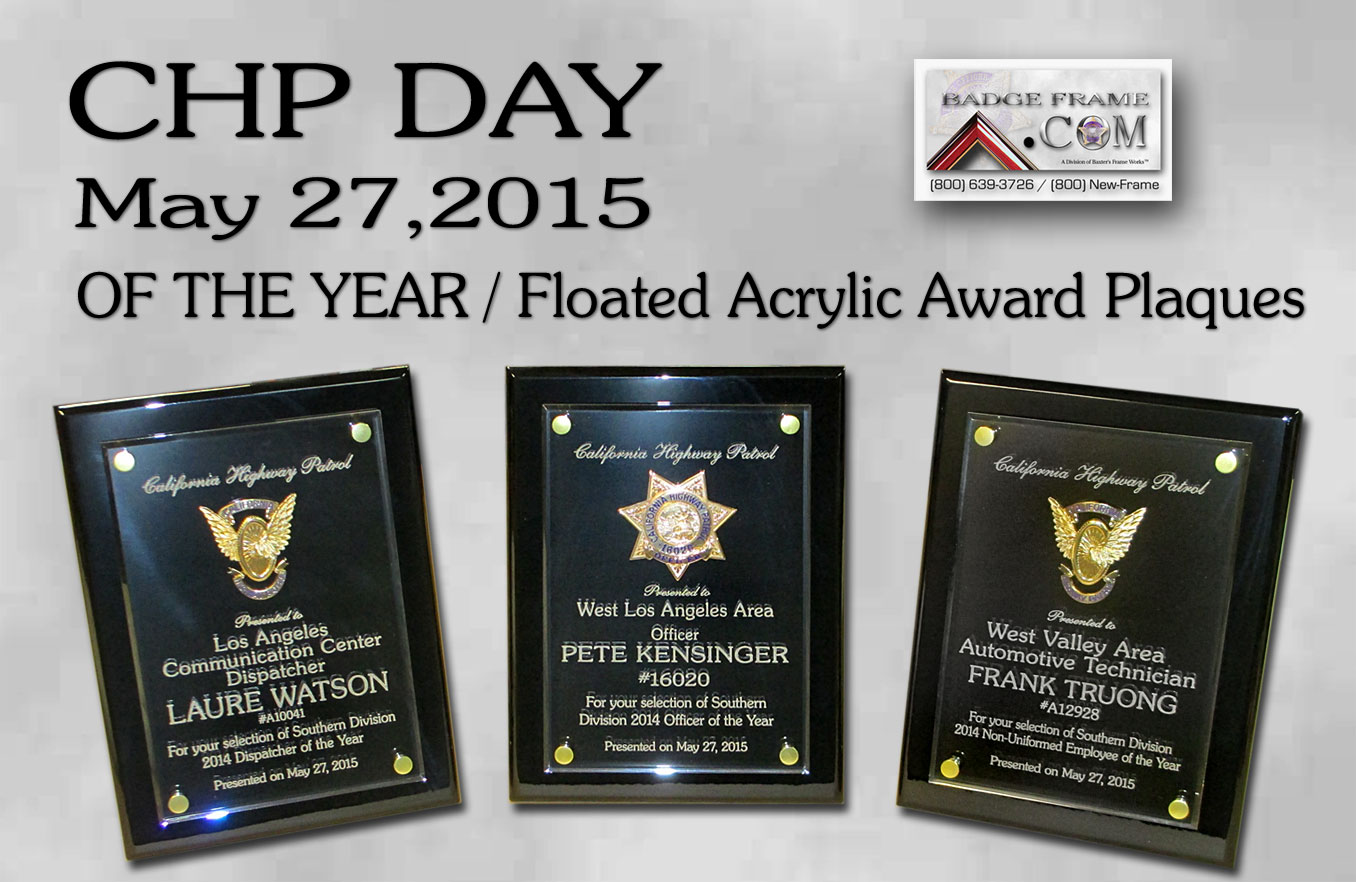 NOTE: THESE TYPES OF PRESENTATIONS MUST HAVE FLAT BADGES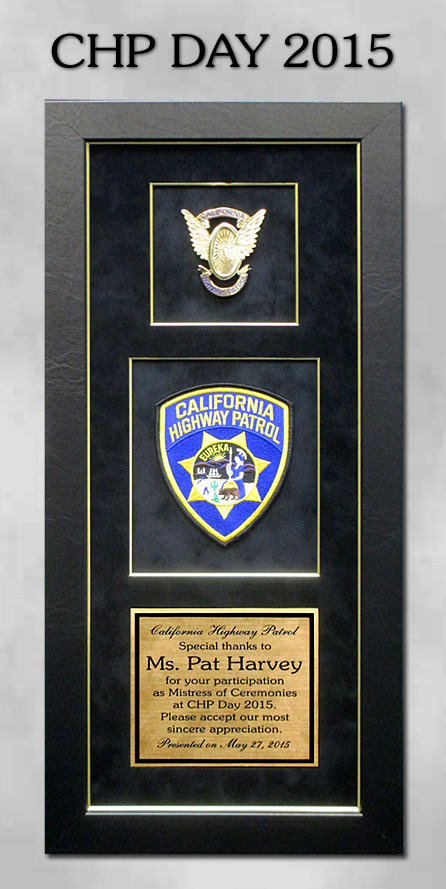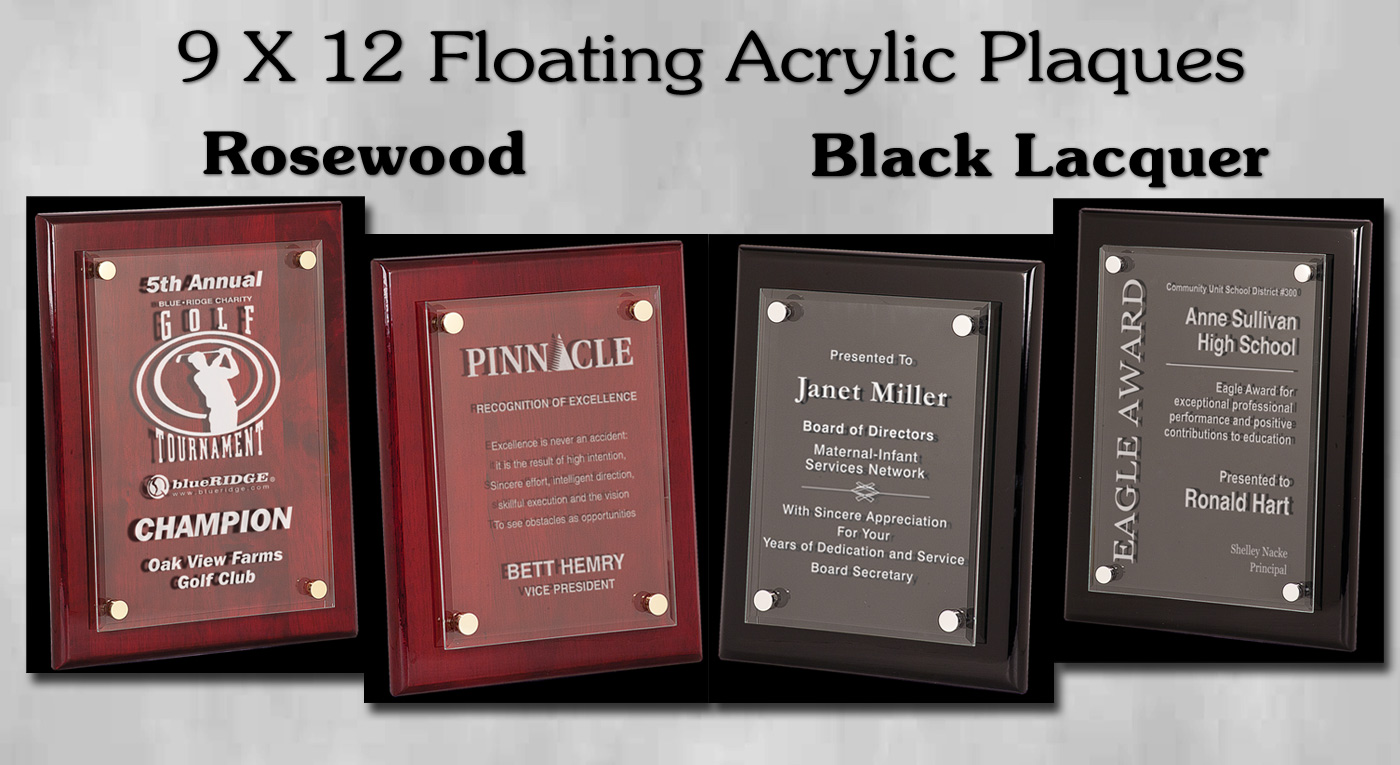 THIS DESIGN / CURRENTLY UNAVAILABLE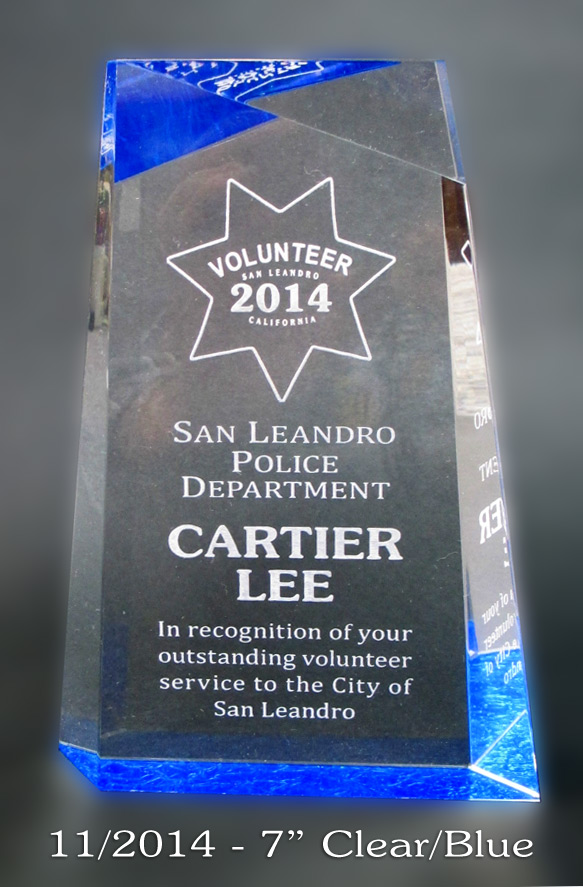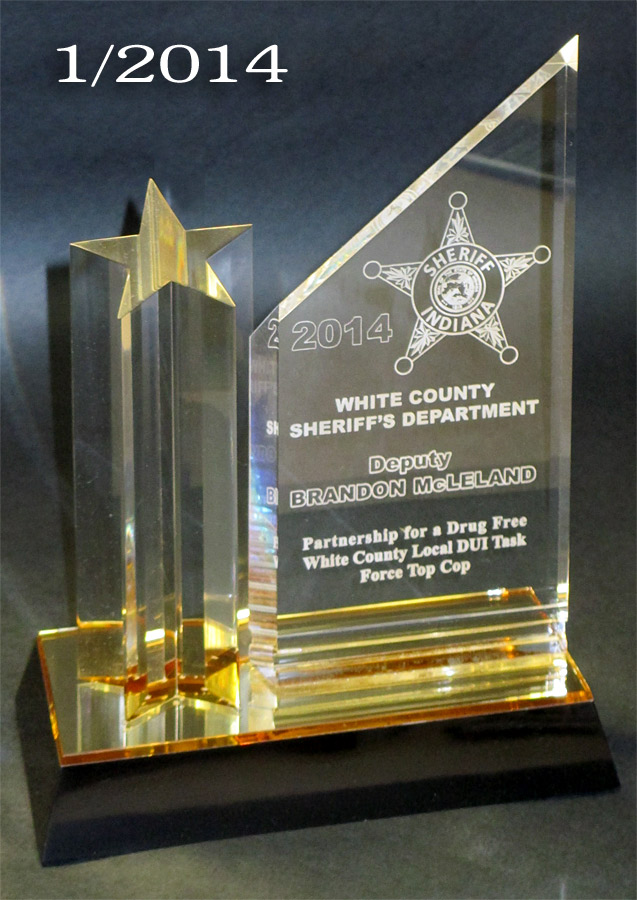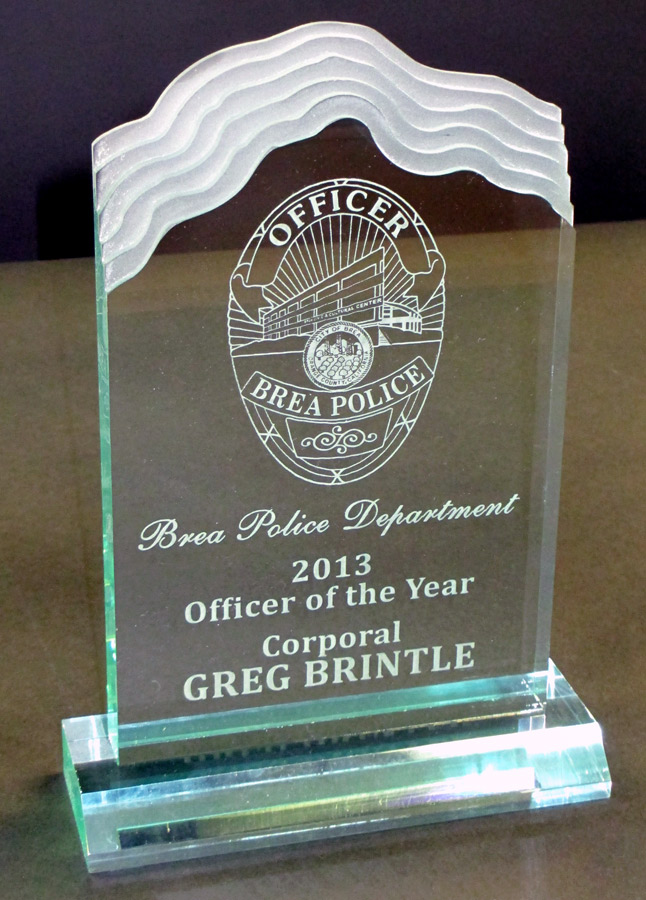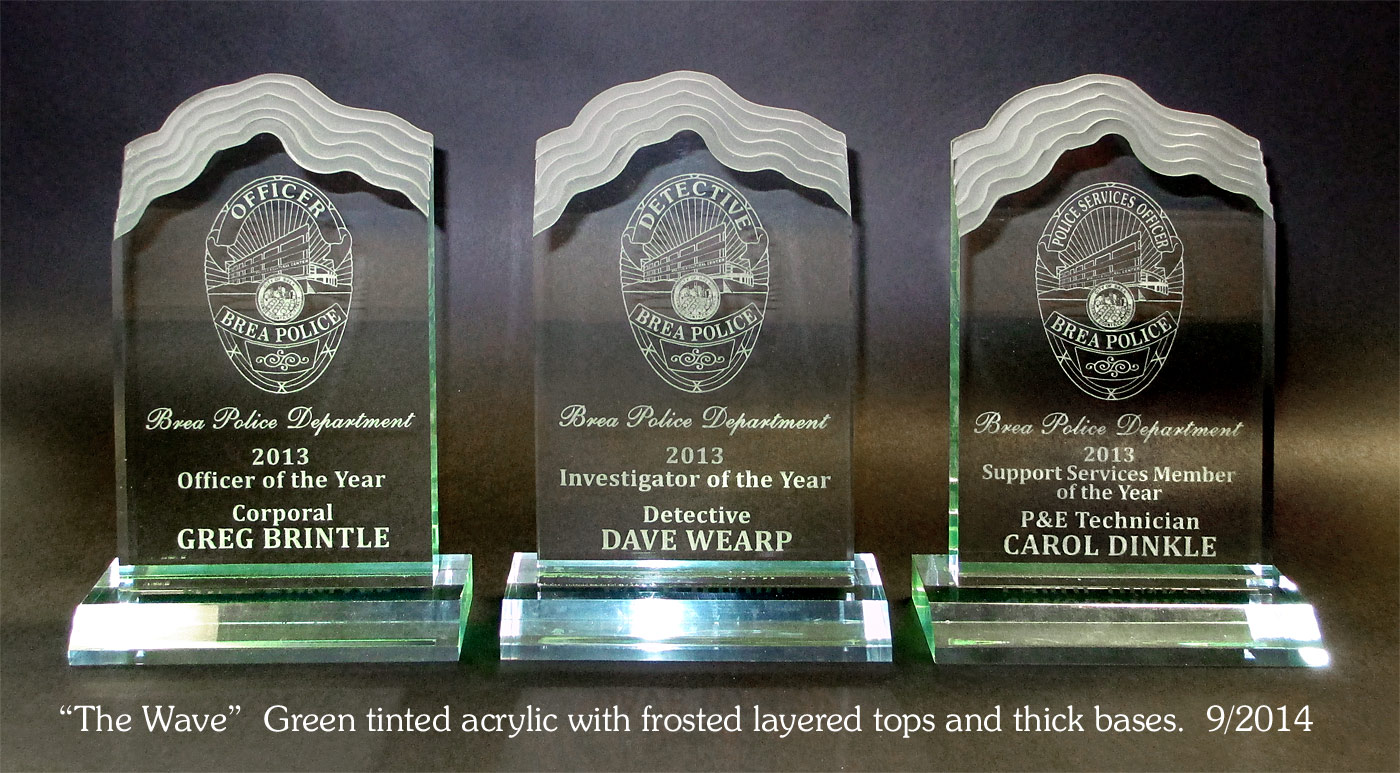 Acrylic Wedge / Blue Accent Color / Laser Engraved 4-2014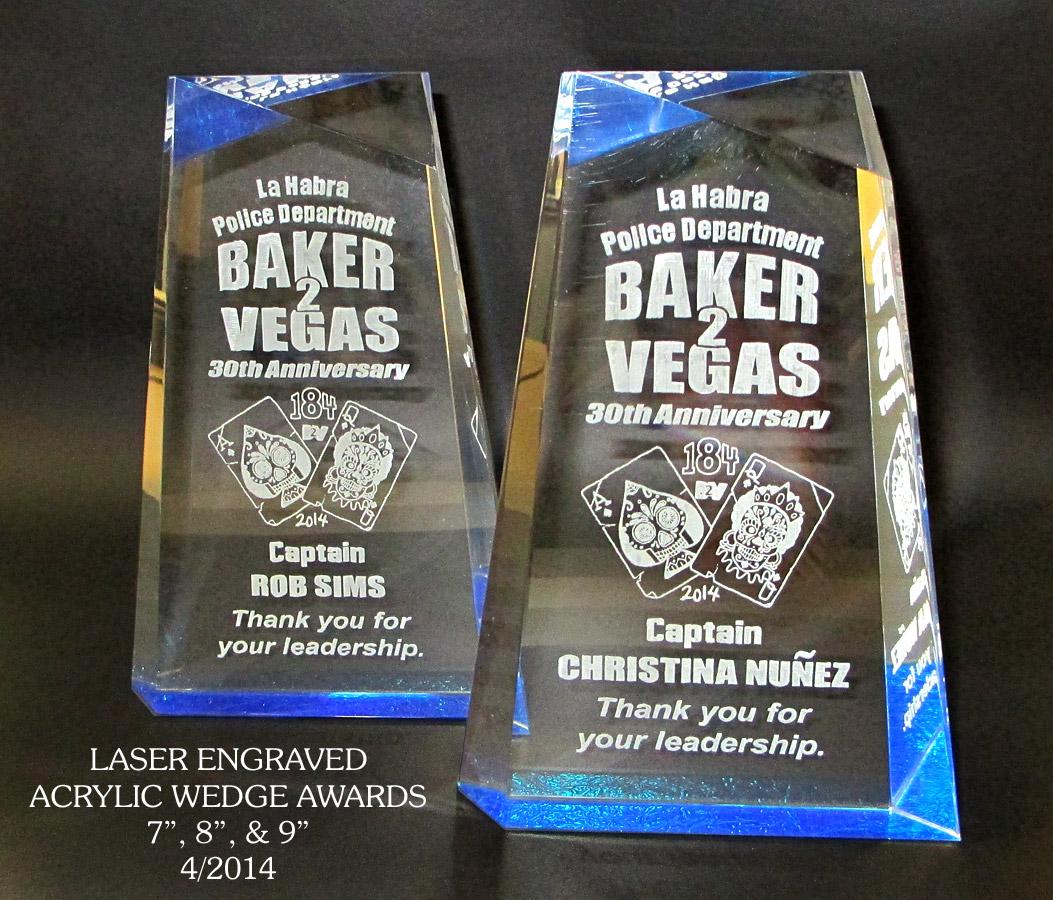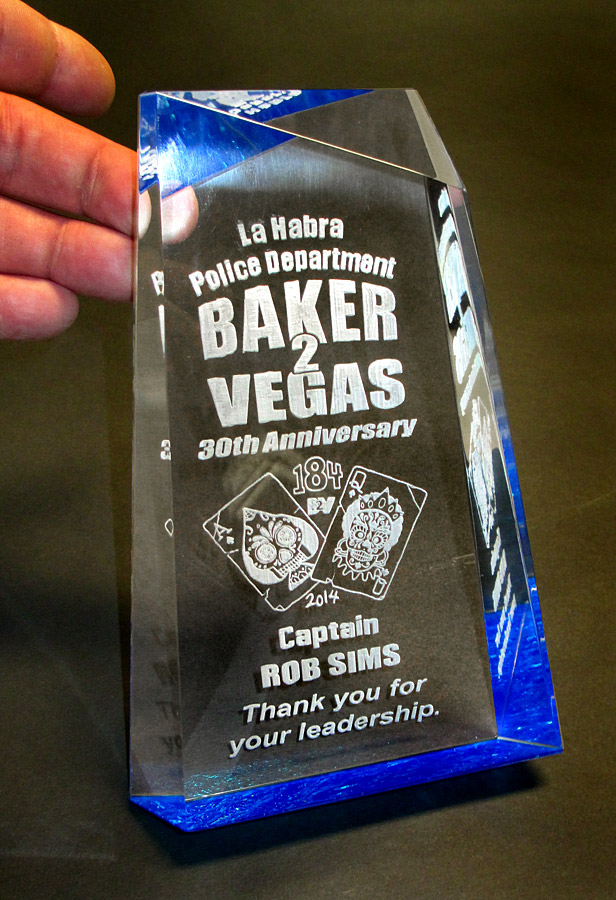 THESE DESIGNS / CURRENTLY UNAVAILABLE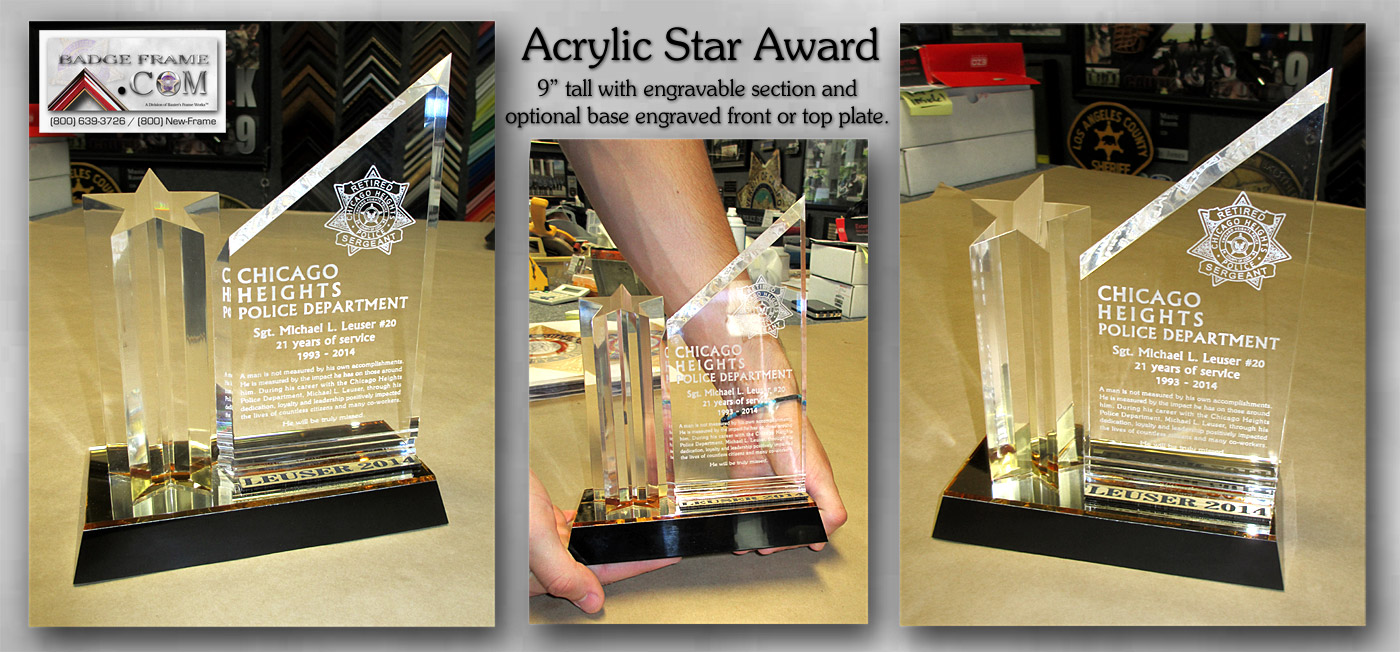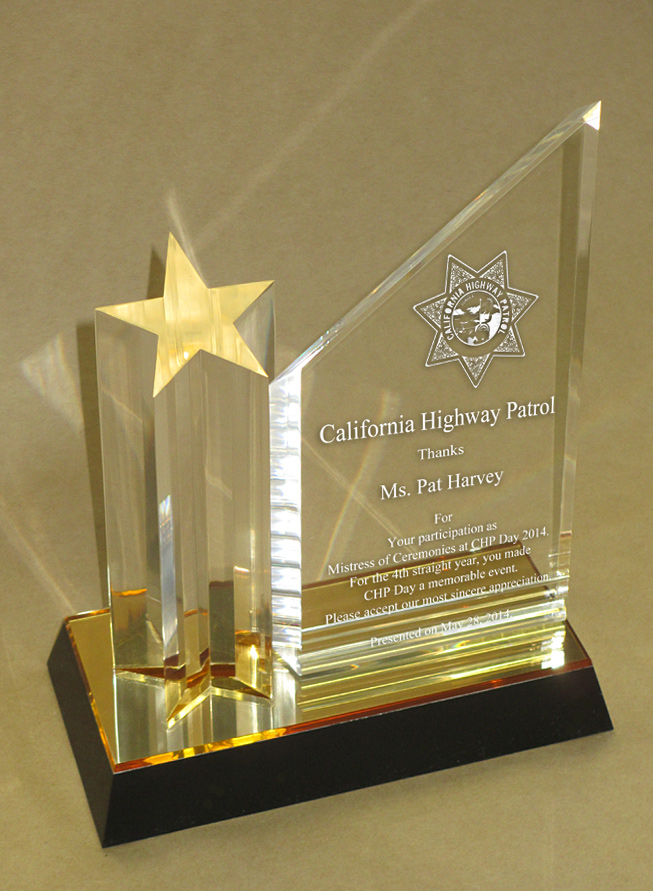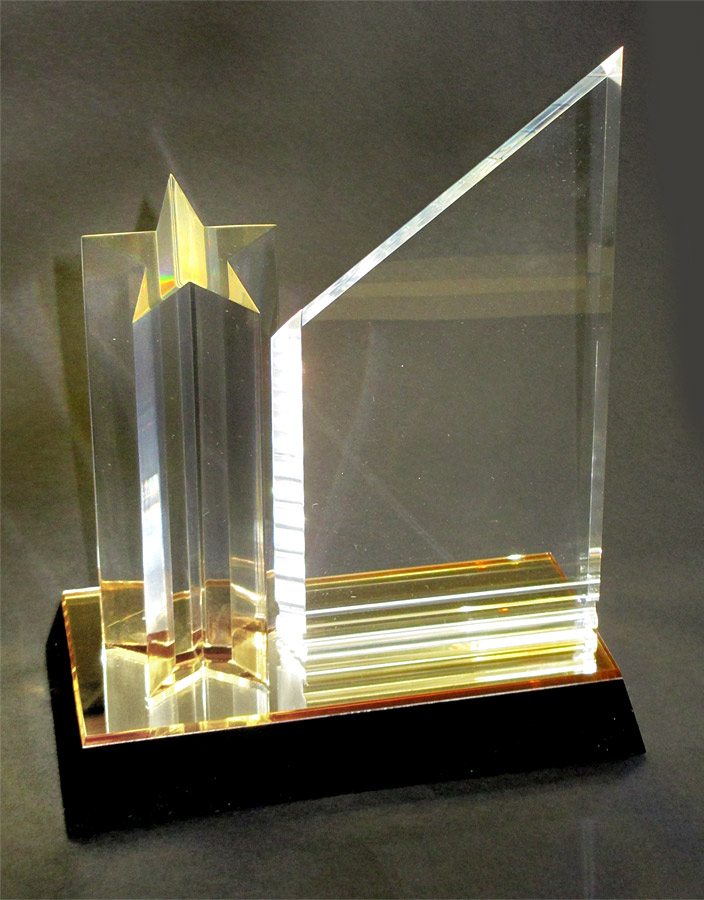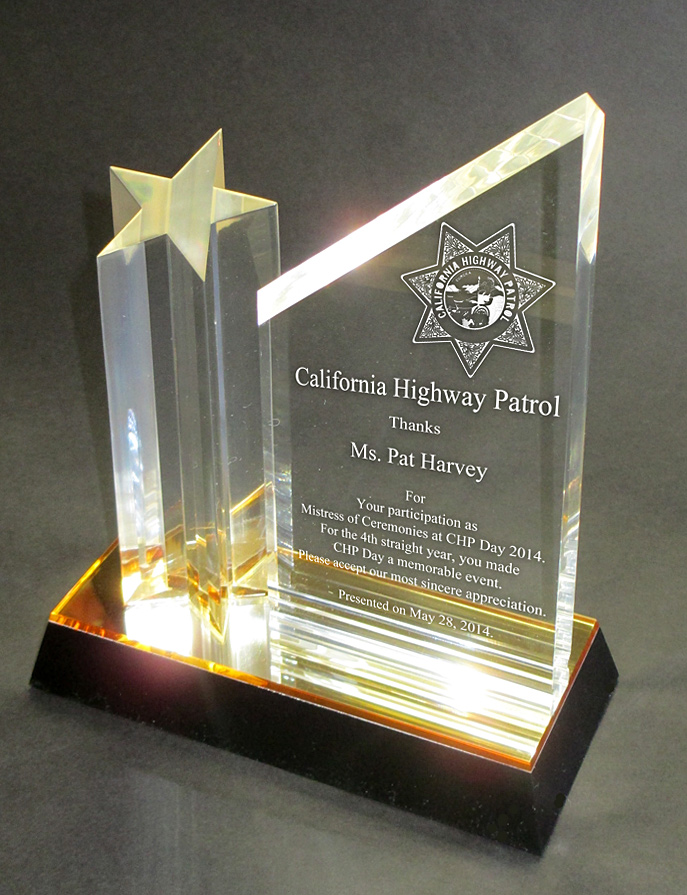 Acrylic star award with base. Available 7", 8" and 9" (shown above) versions. 4/2012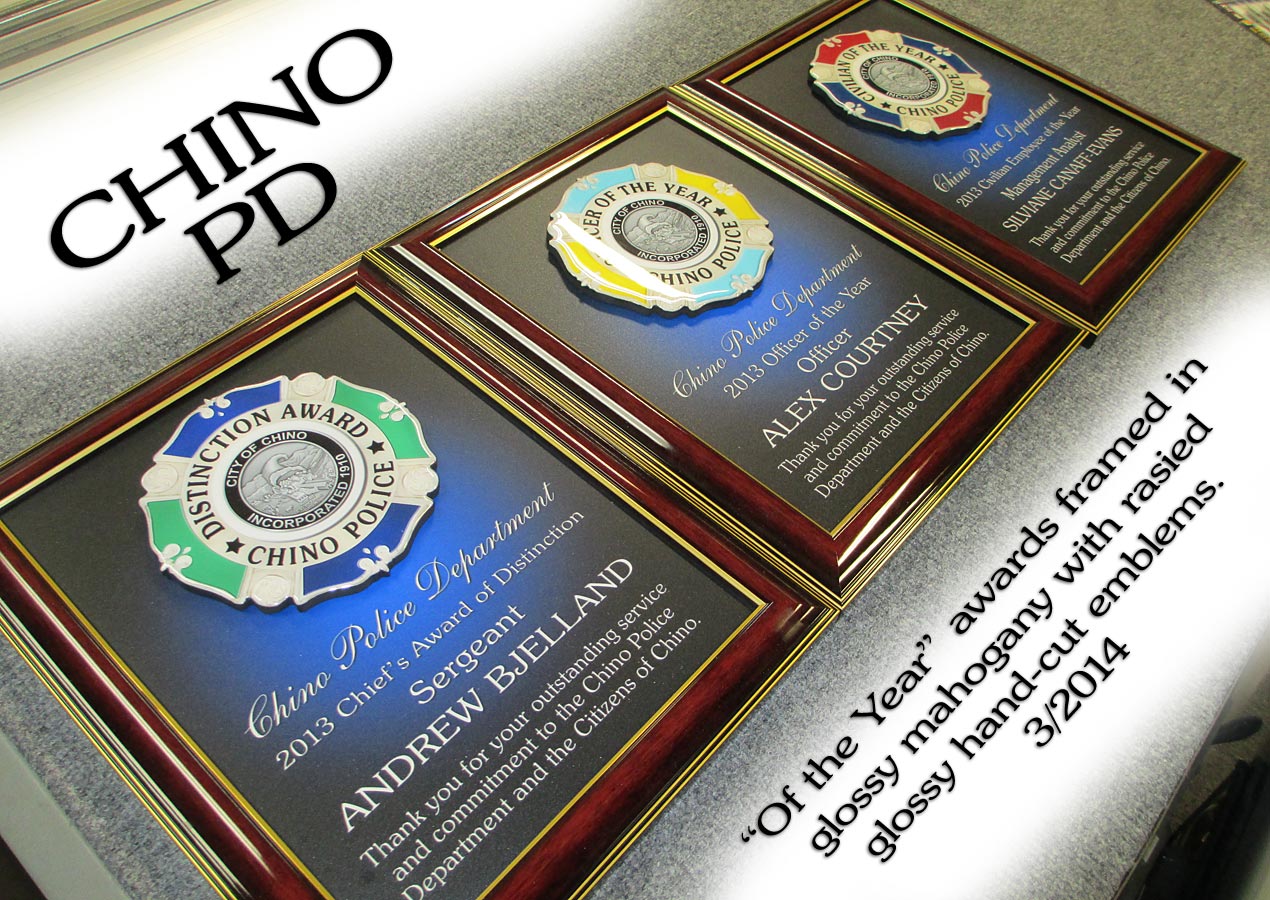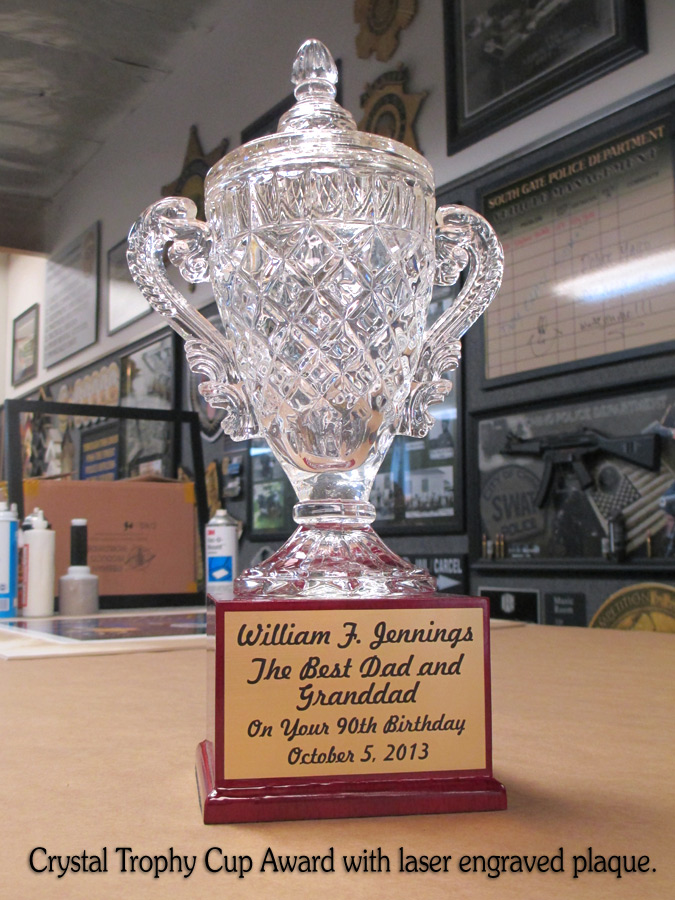 Acrylic Wedge Awards...
click to enlarge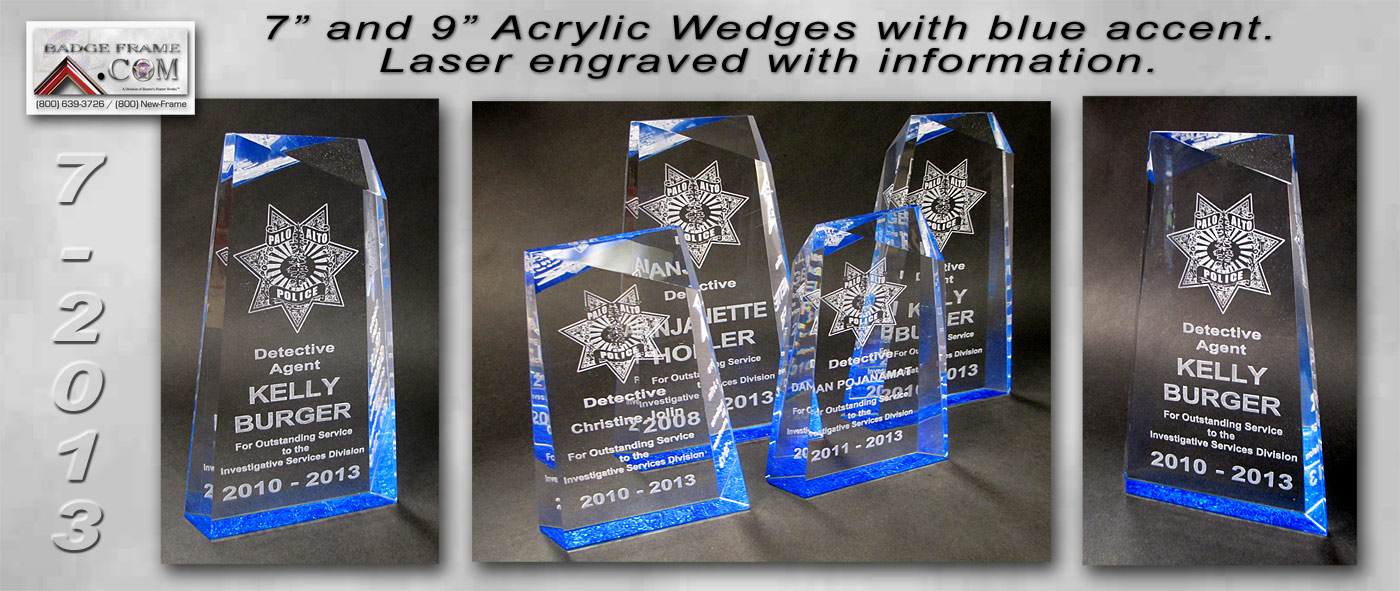 click to enlarge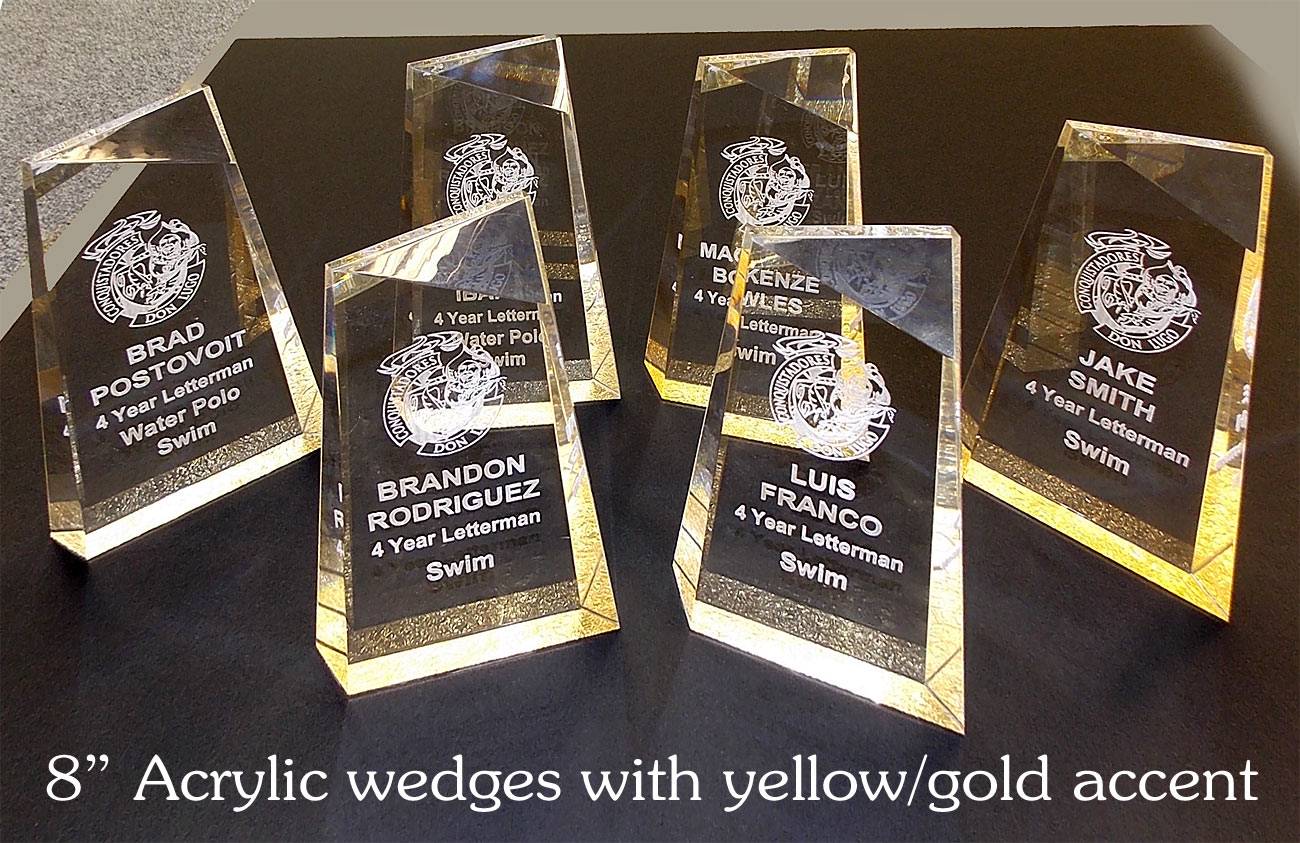 2" Gold, Silver and Bronze Medals with laser engraveable back!
click to enlarge...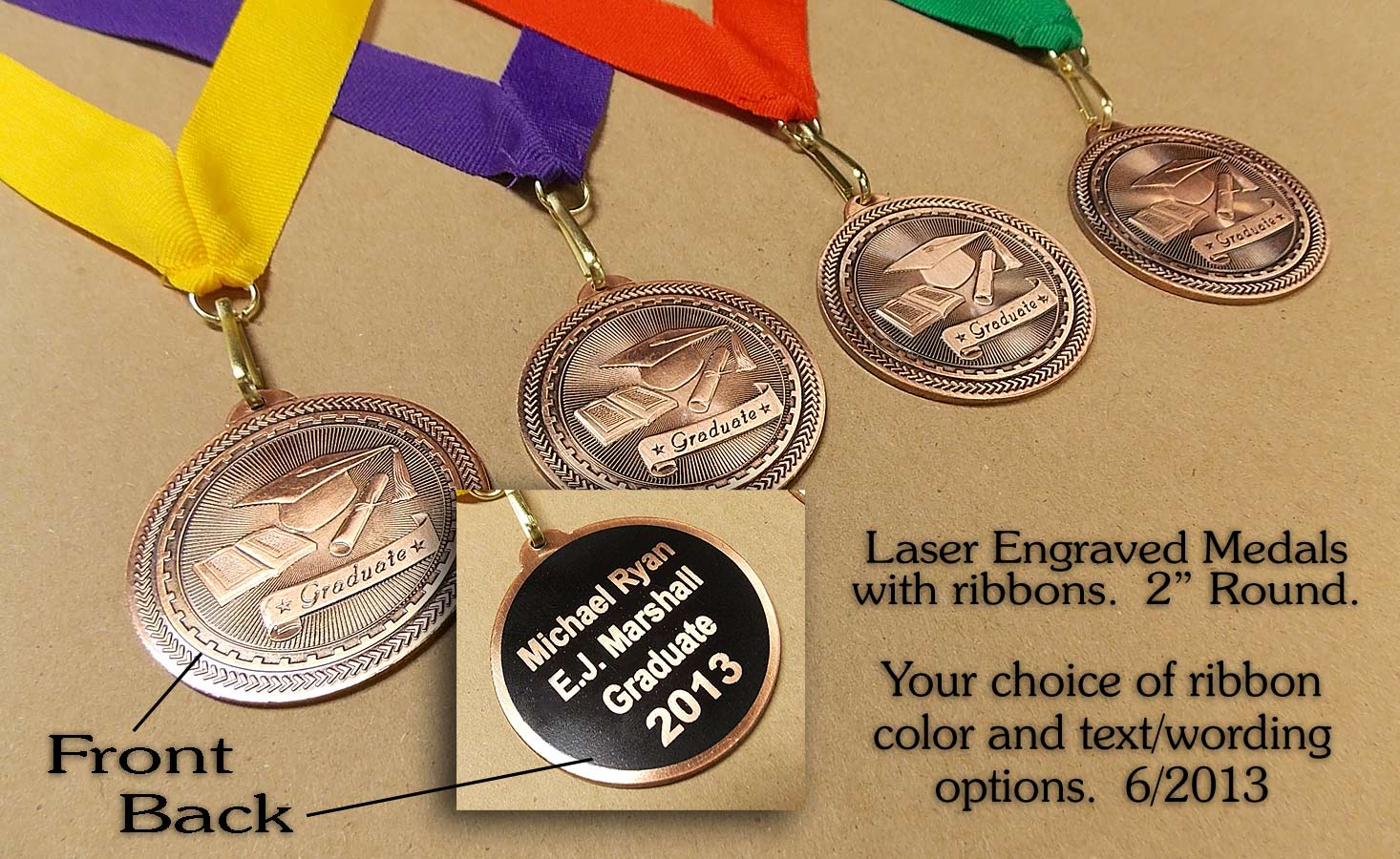 click to enlarge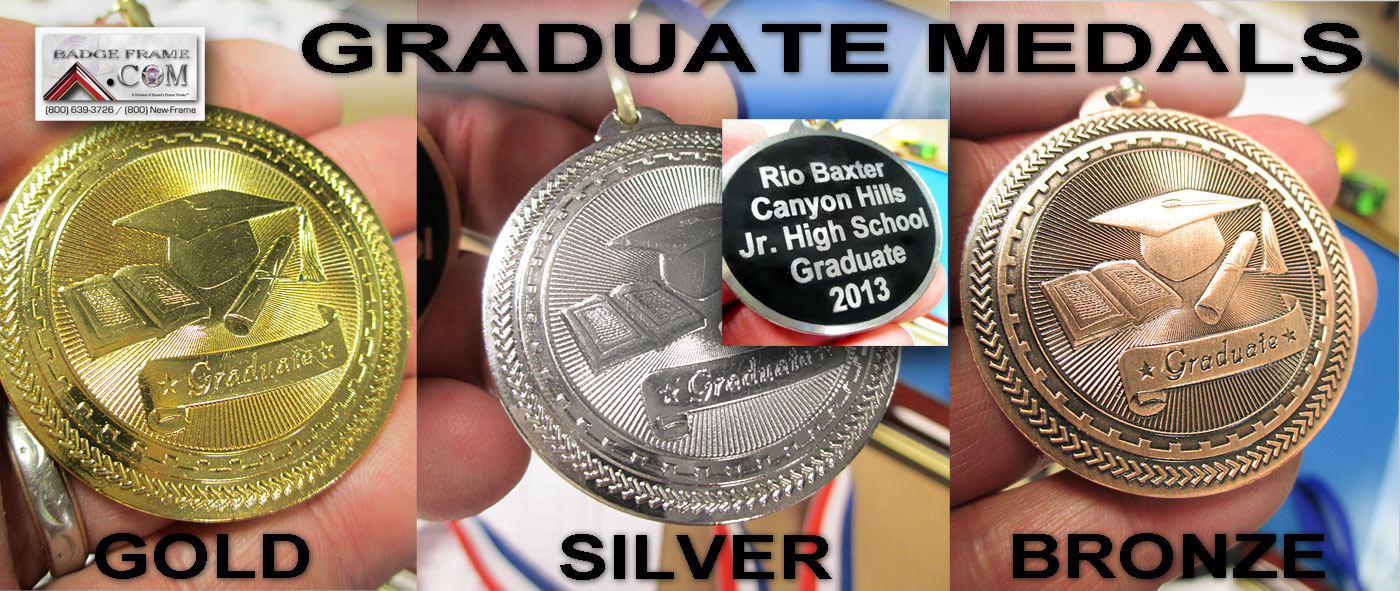 See more of our framing projects at our
Baxter's Frame Works Section
Call us...(800) New-Frame / National Toll Free
© 2005 Baxter's Frame Works / Badge Frame / All Rights Reserved
3811 Schaefer Ave., Suite A Chino, CA 91710 Local (909) 591-3033
EMAILS:
Bill - bill@badgeframe.com
Shelley - shelley@badgeframe.com
T.J. - tj@badgeframe.com
HEY!!! Don't forget to sign our GUEST BOOK before you bail.