South Gate PD
Presentations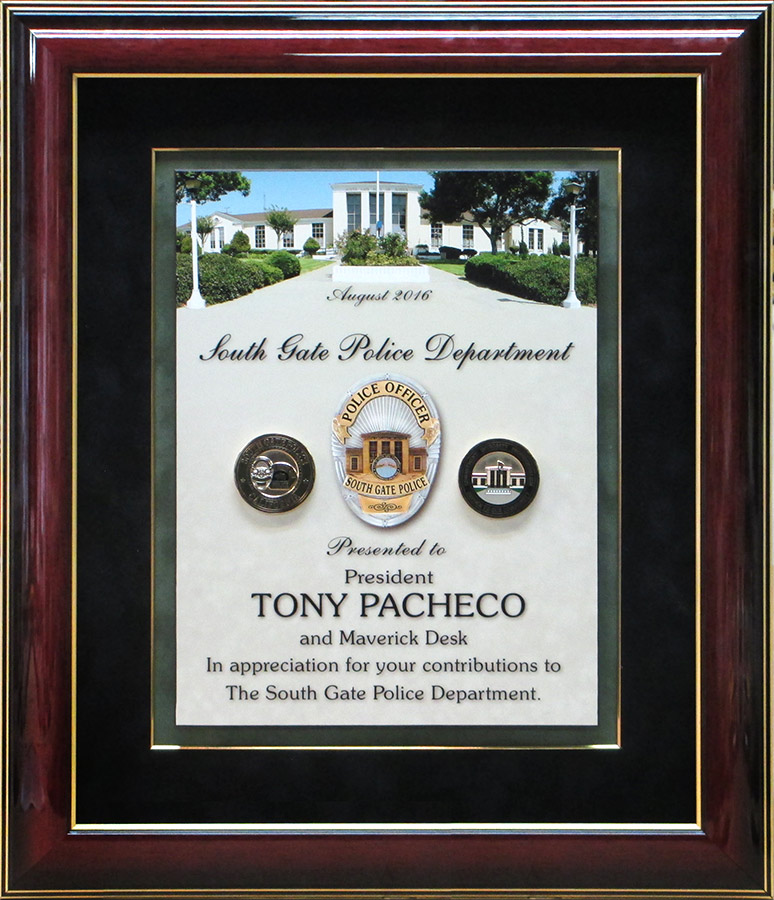 South Gate Section
Printed Backboards Section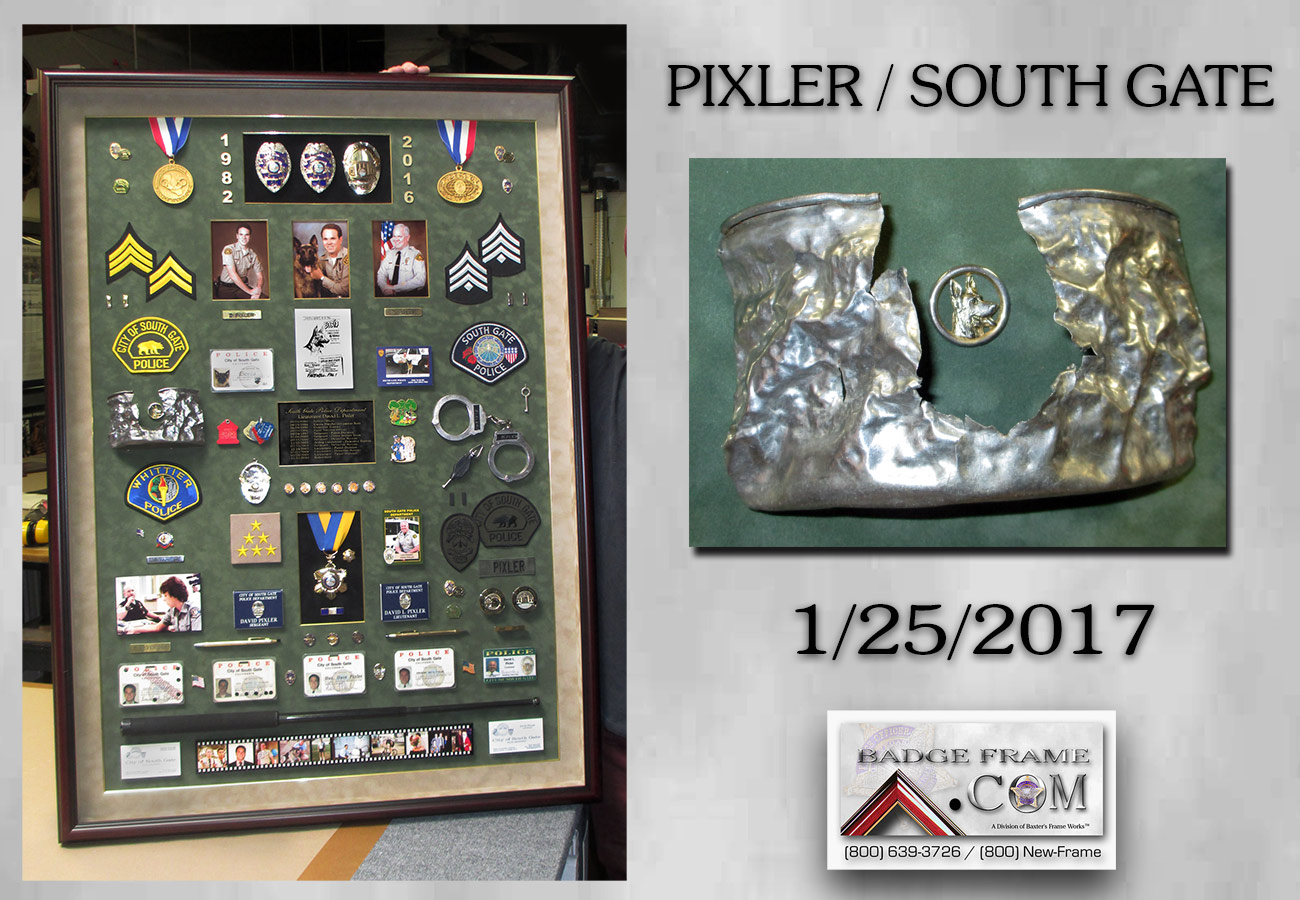 Police Shadowboxes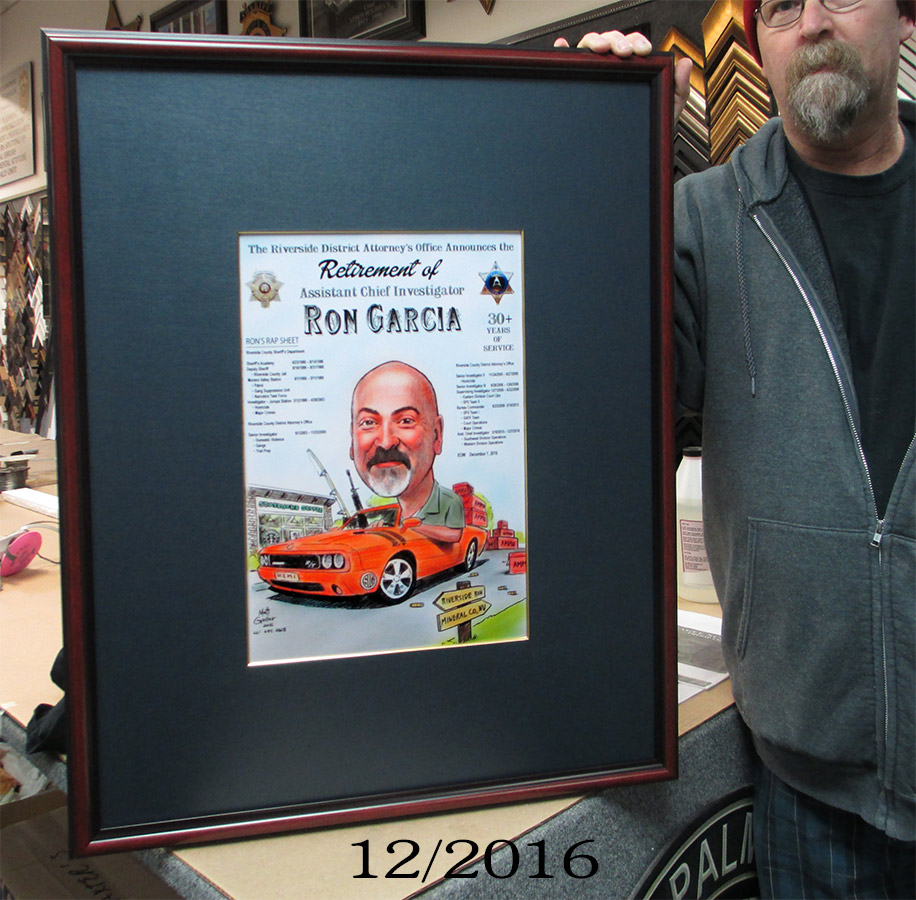 Signing Mat Section
Caricature Section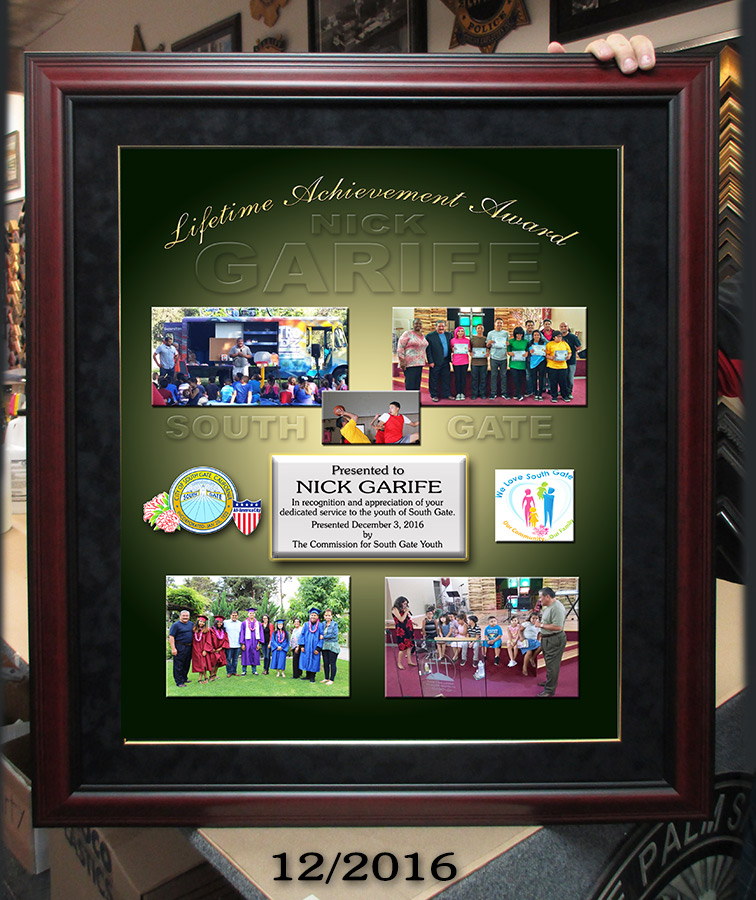 Lifetime Achievement Section
Printed Backboard Section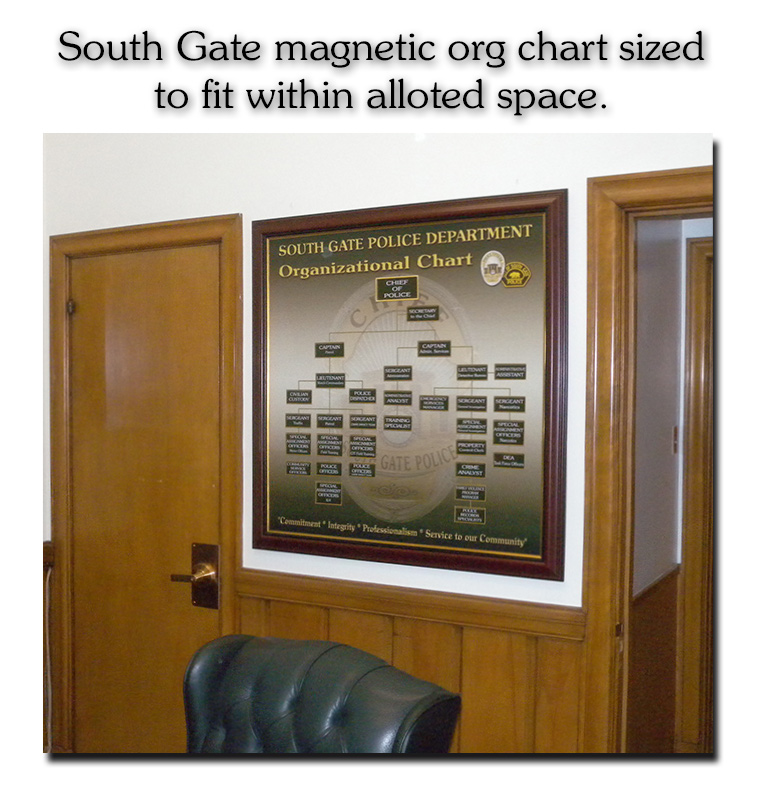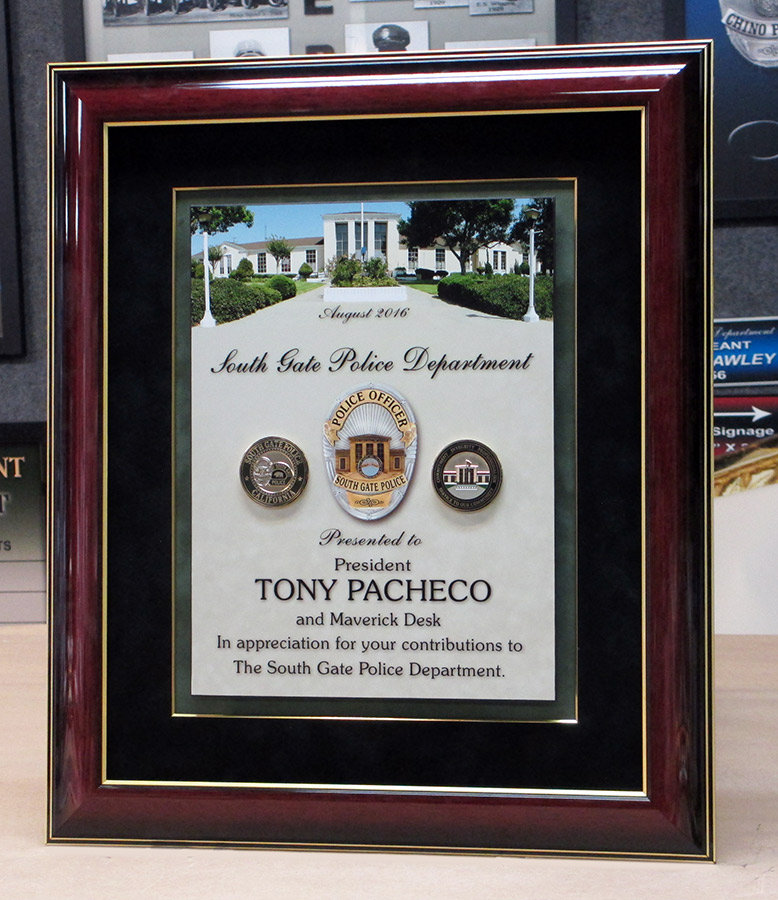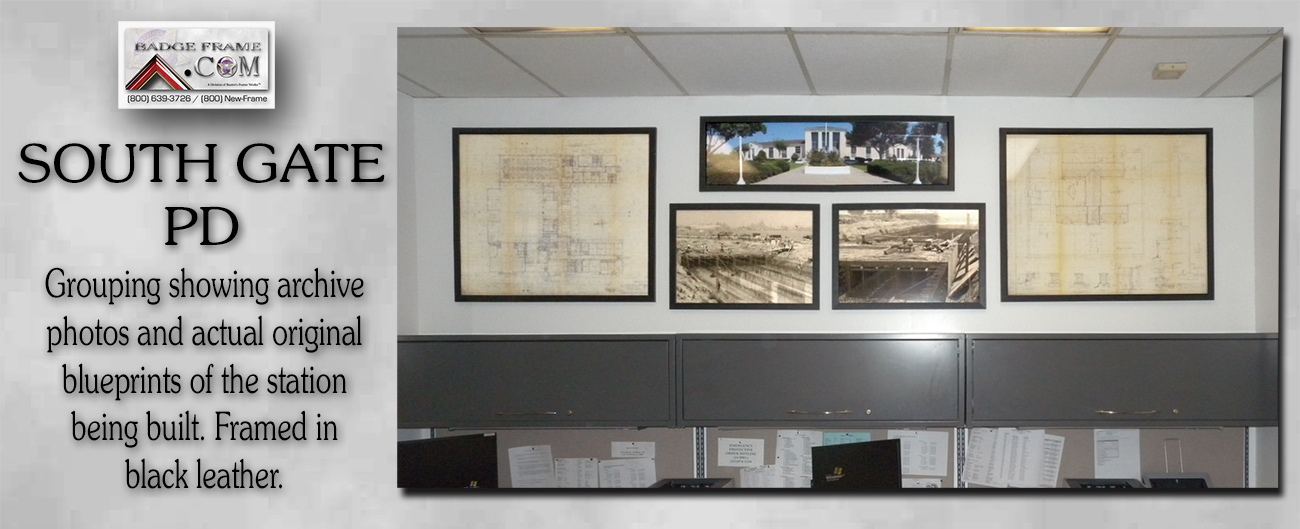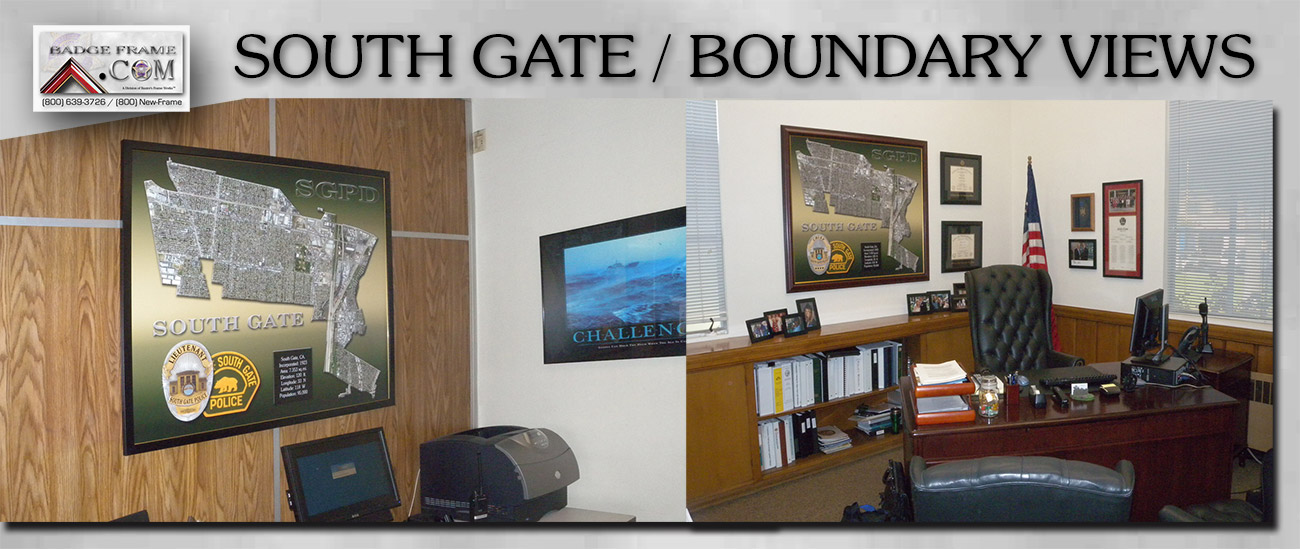 South Gate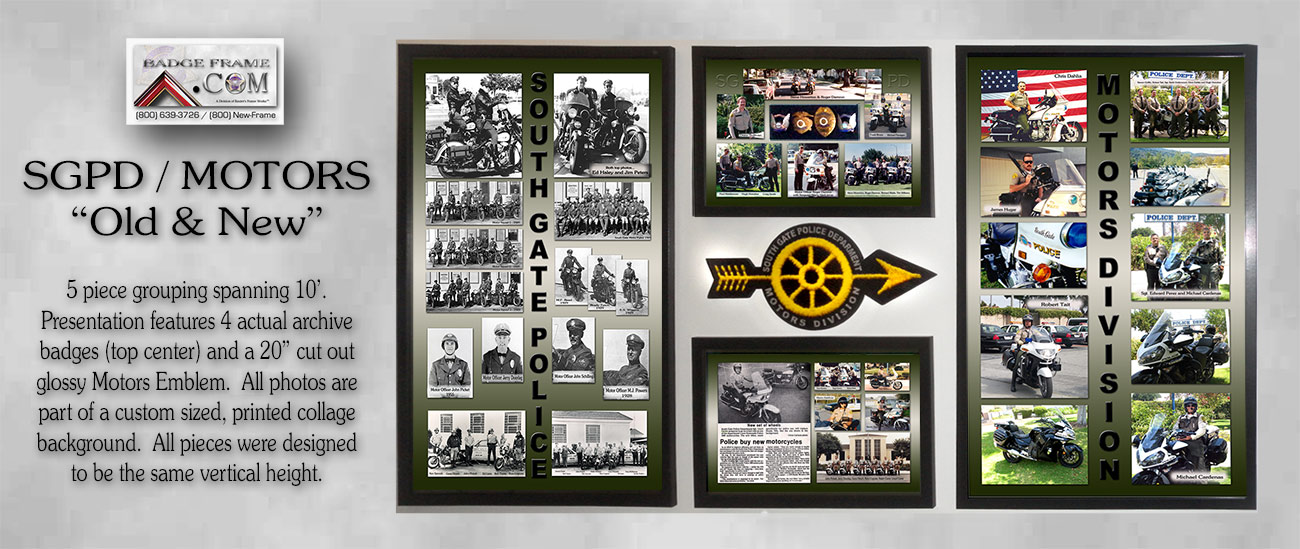 Motors Section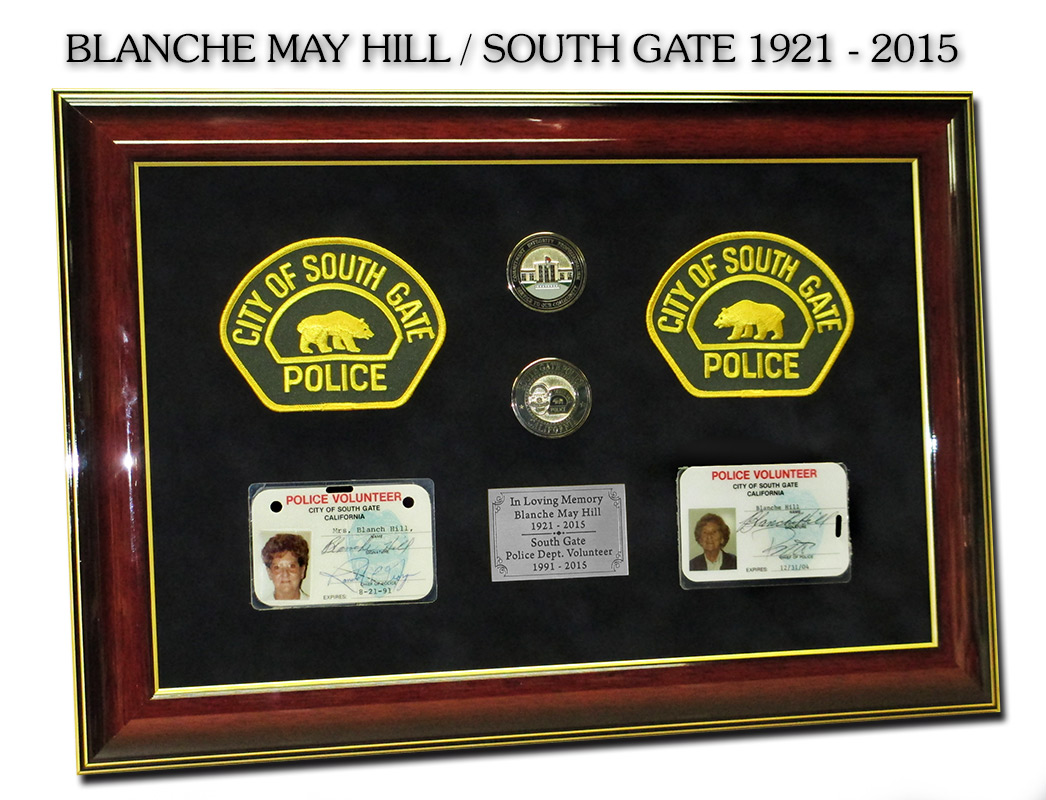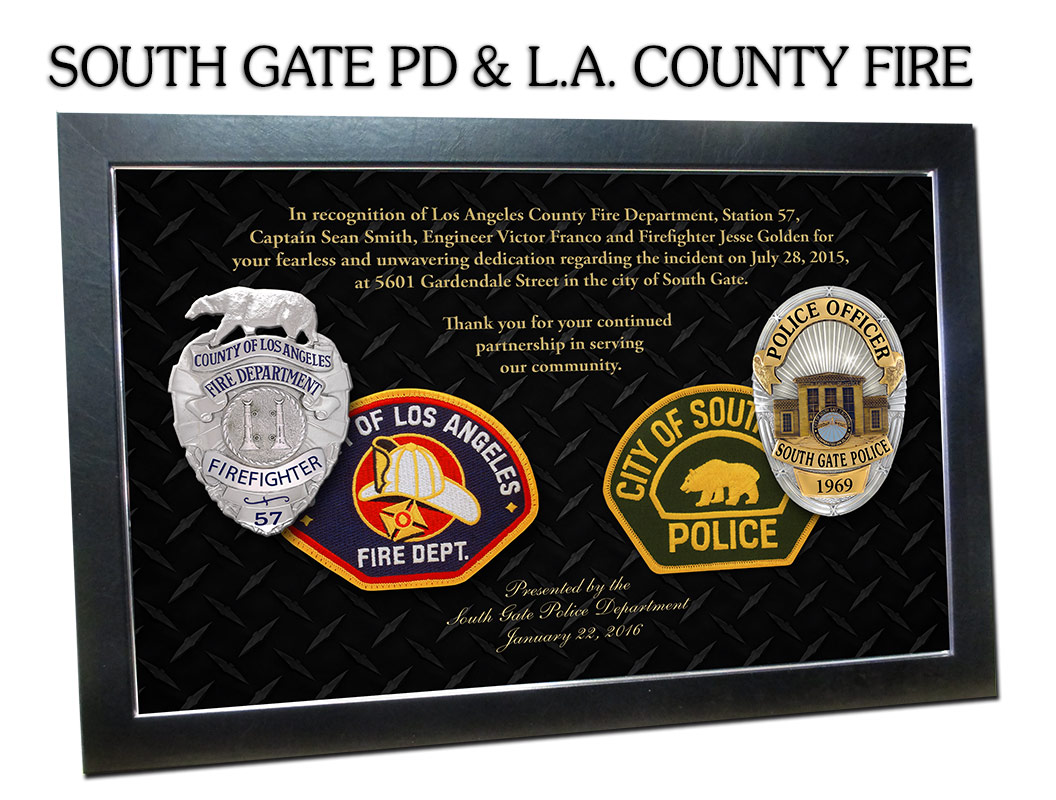 Fire Section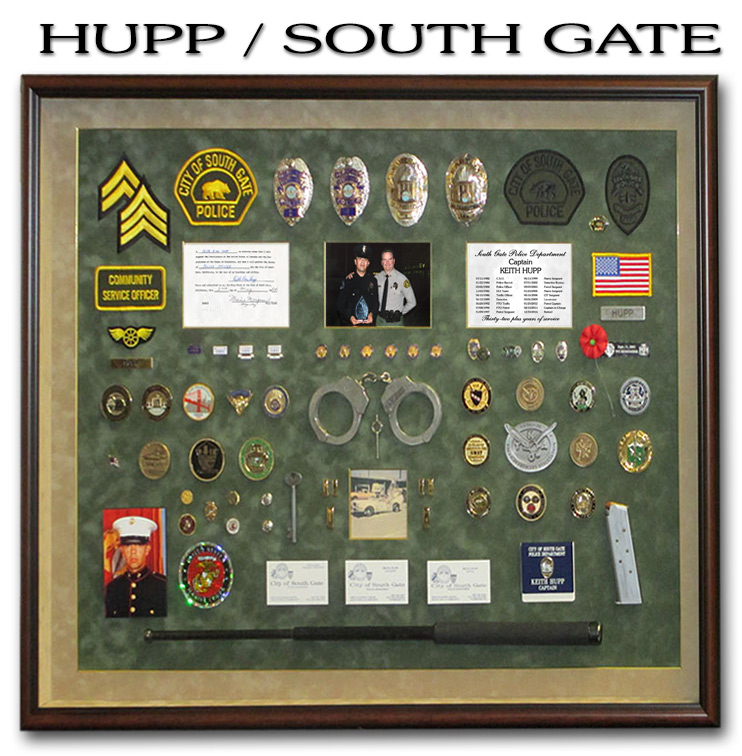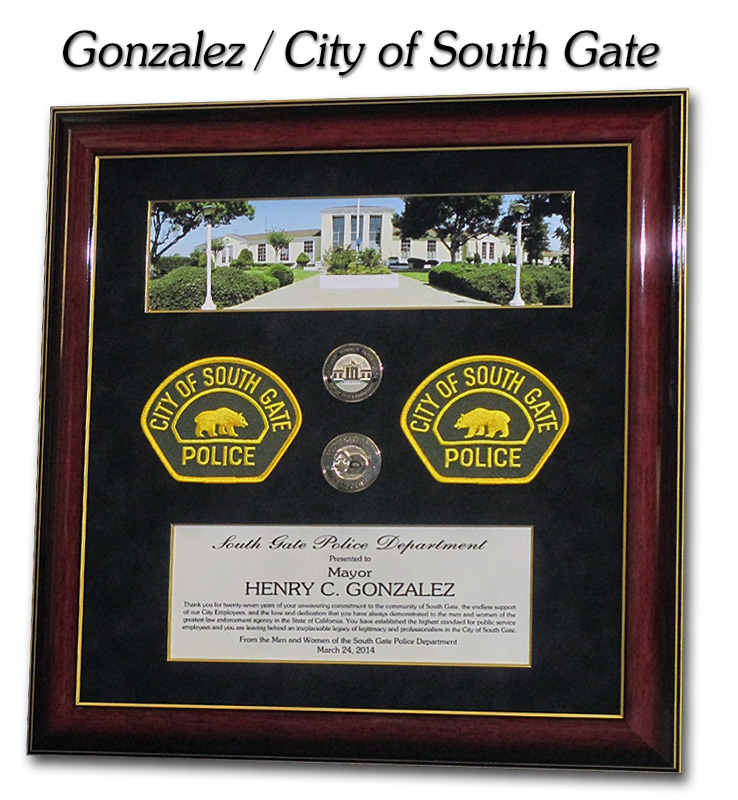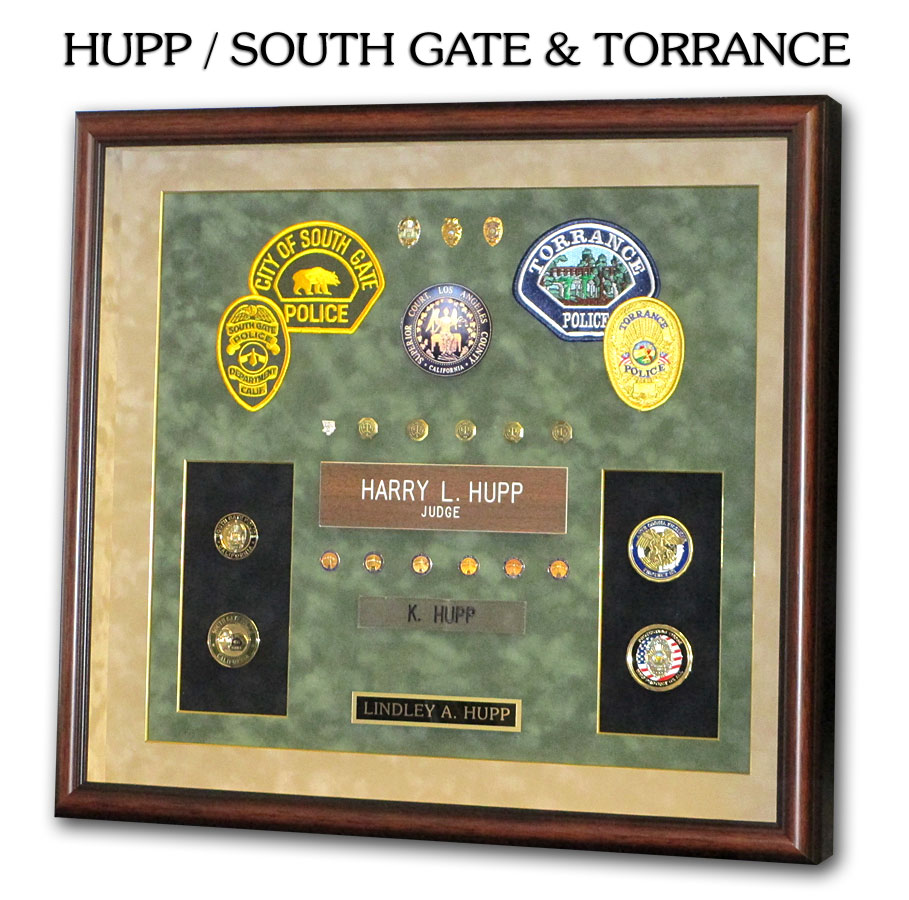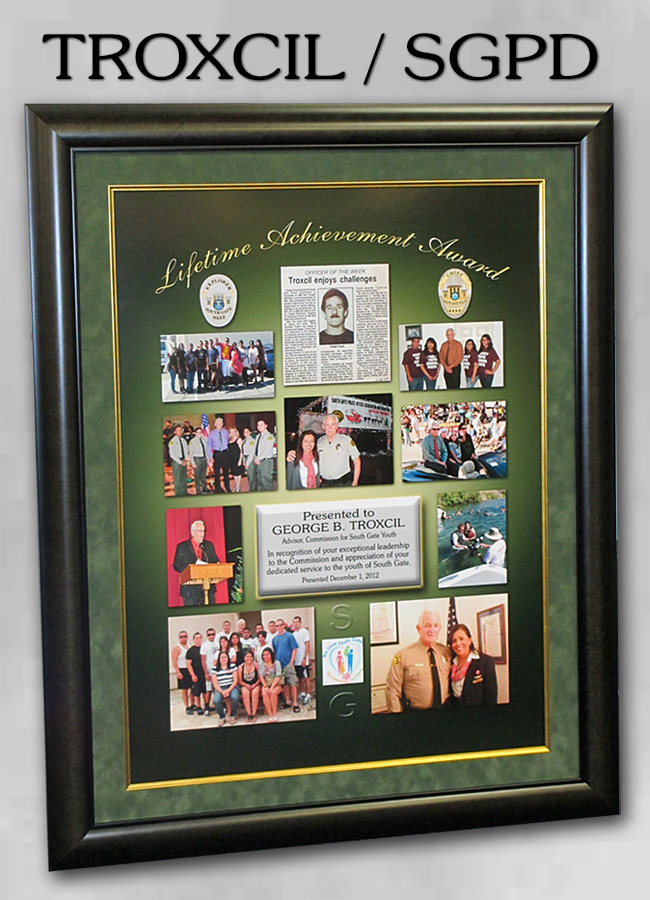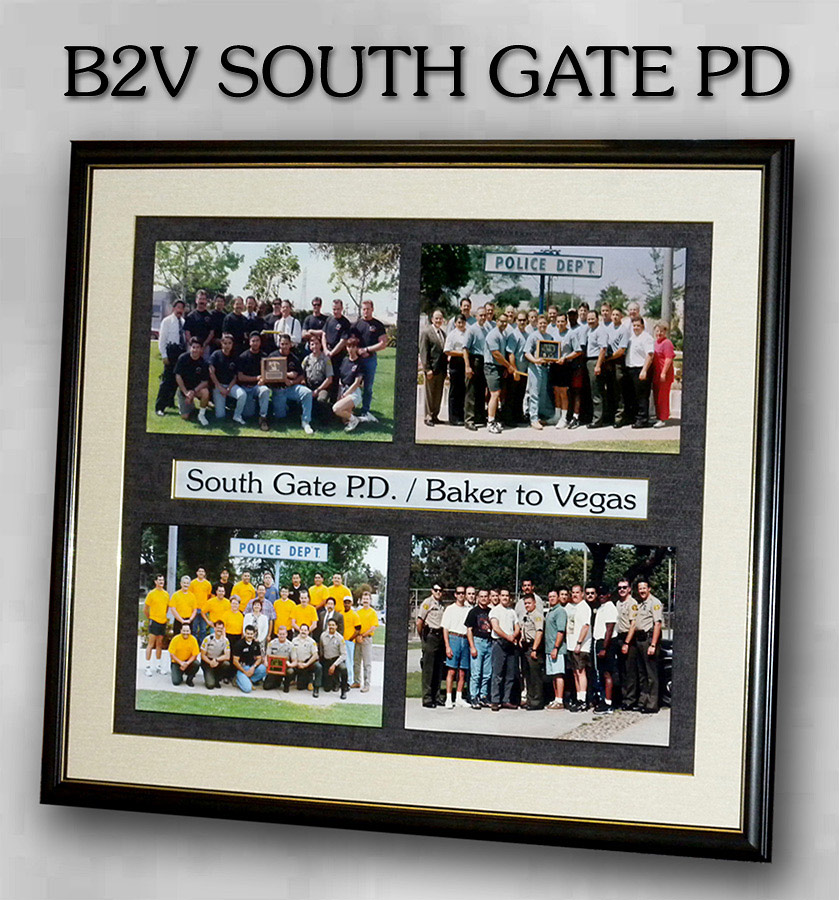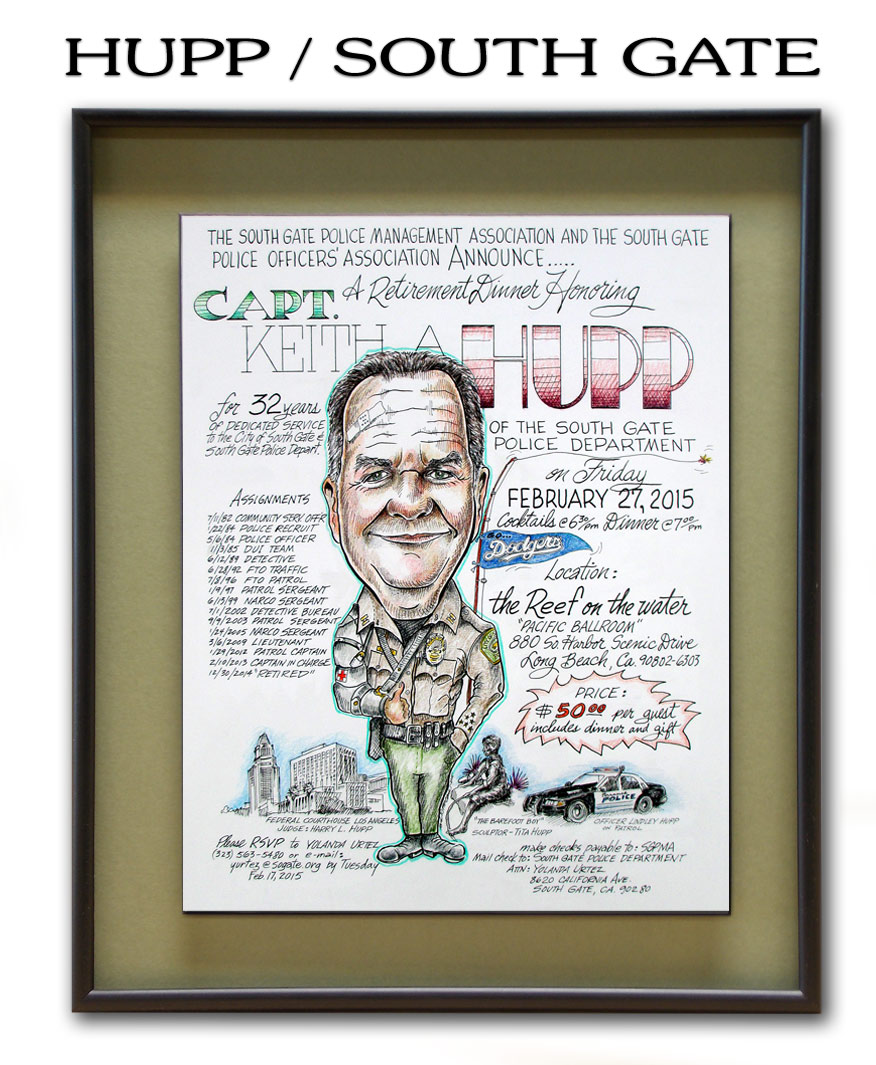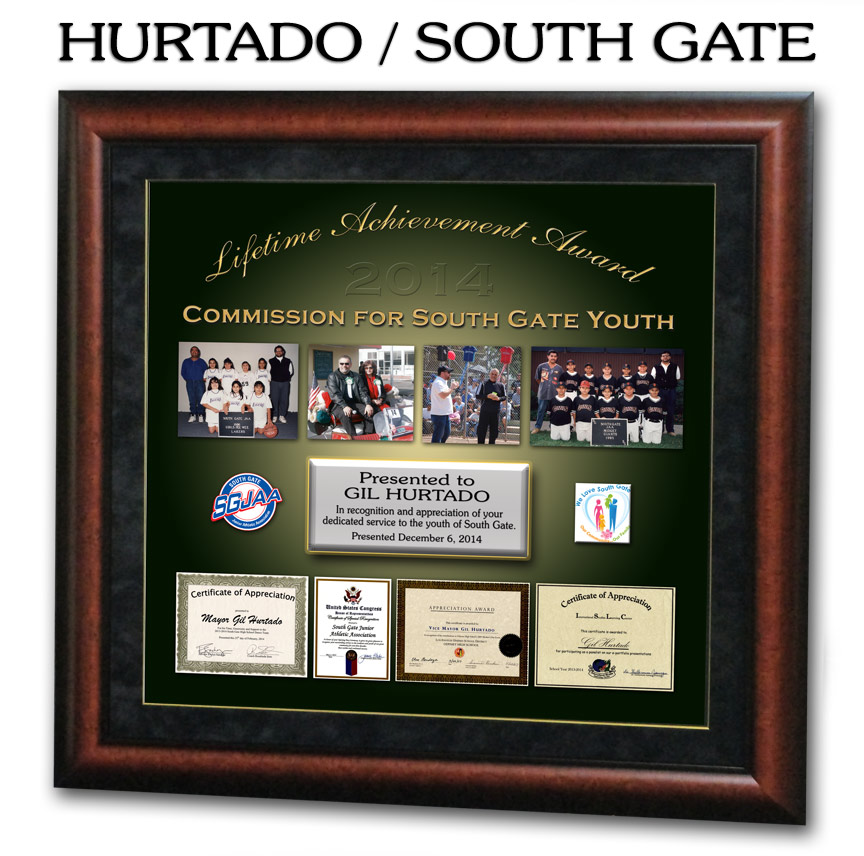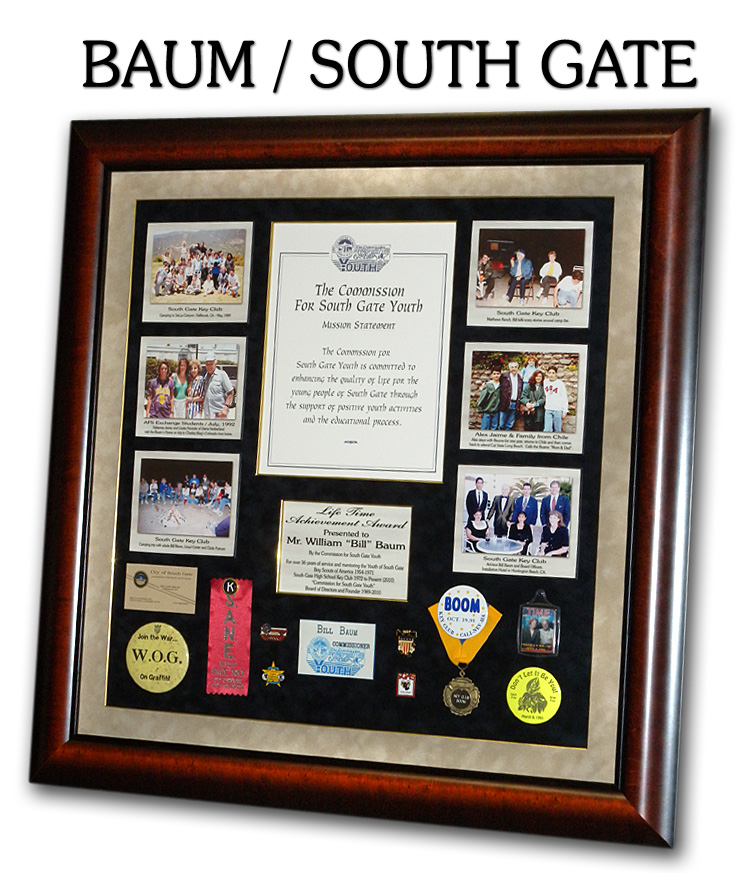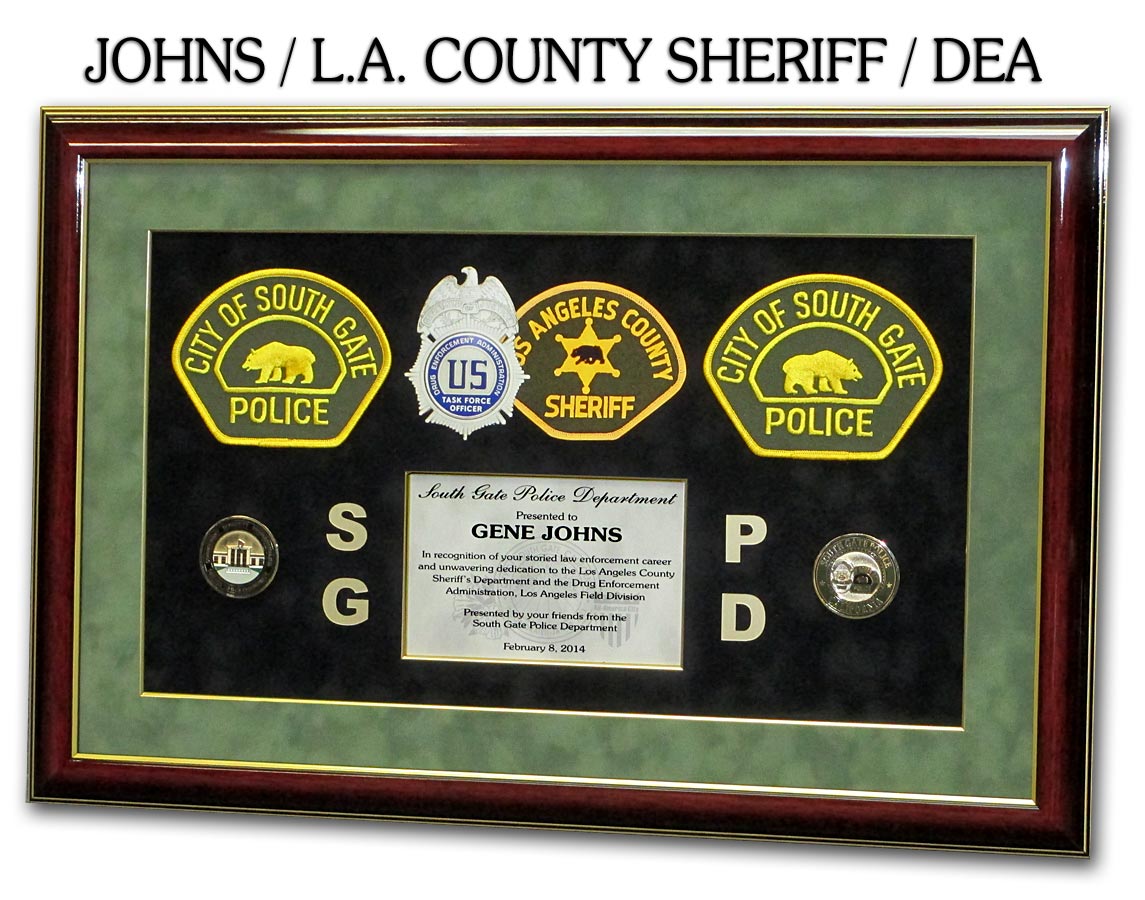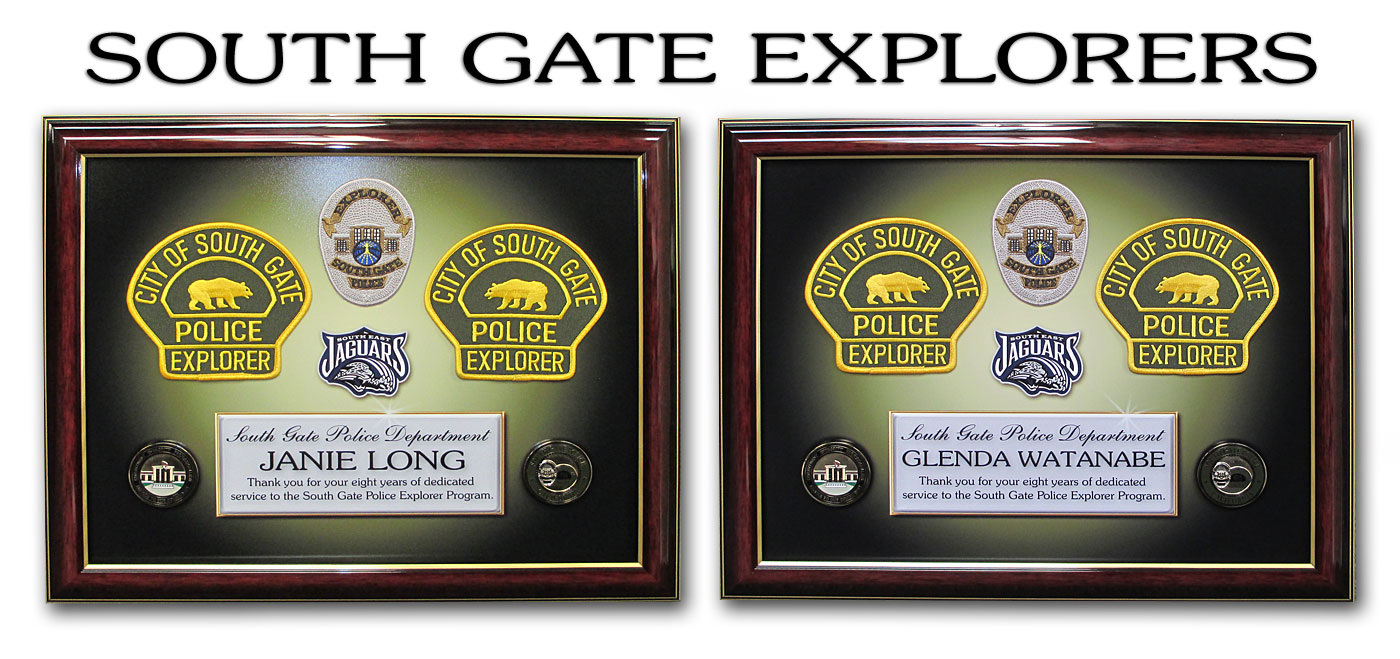 Recognition Section here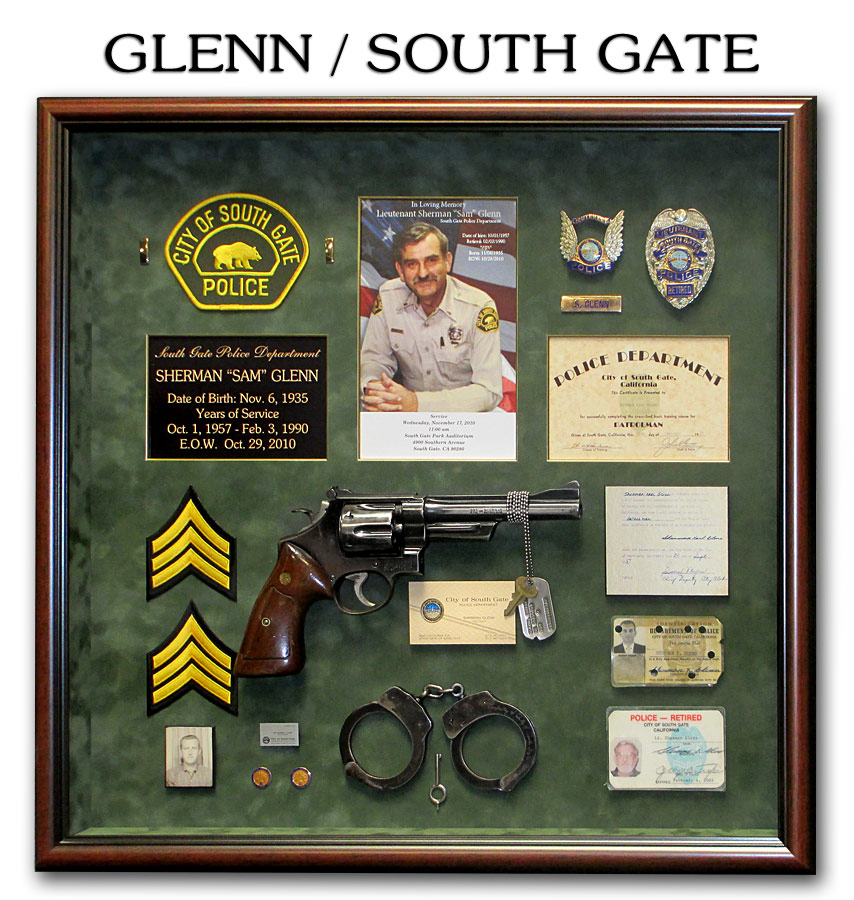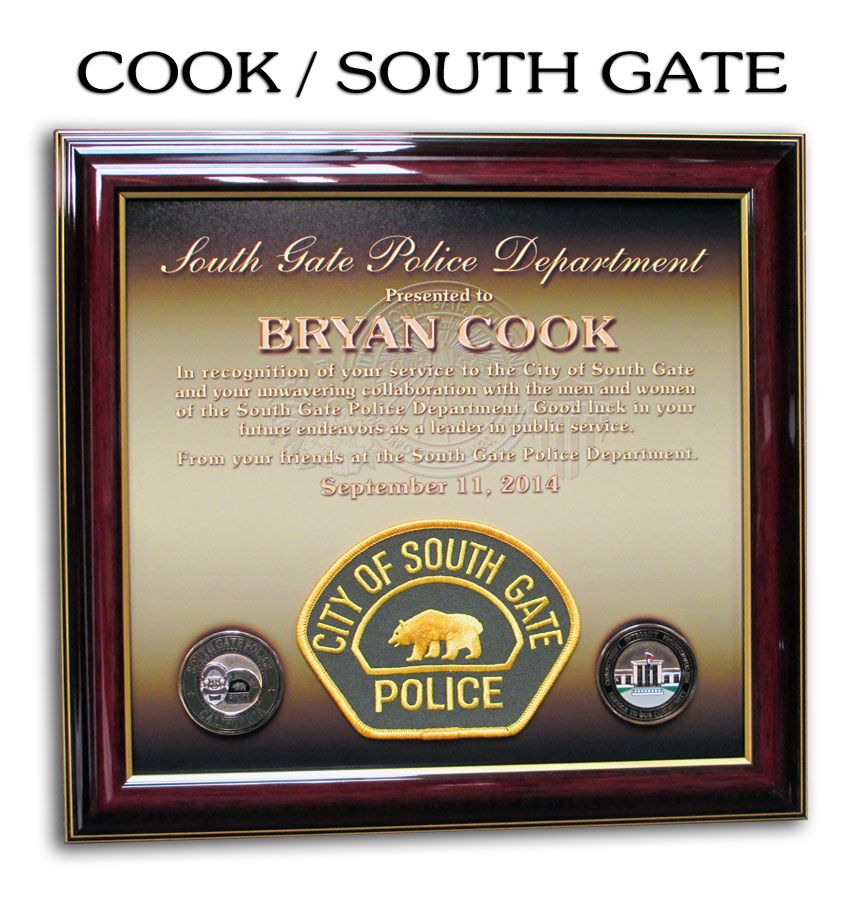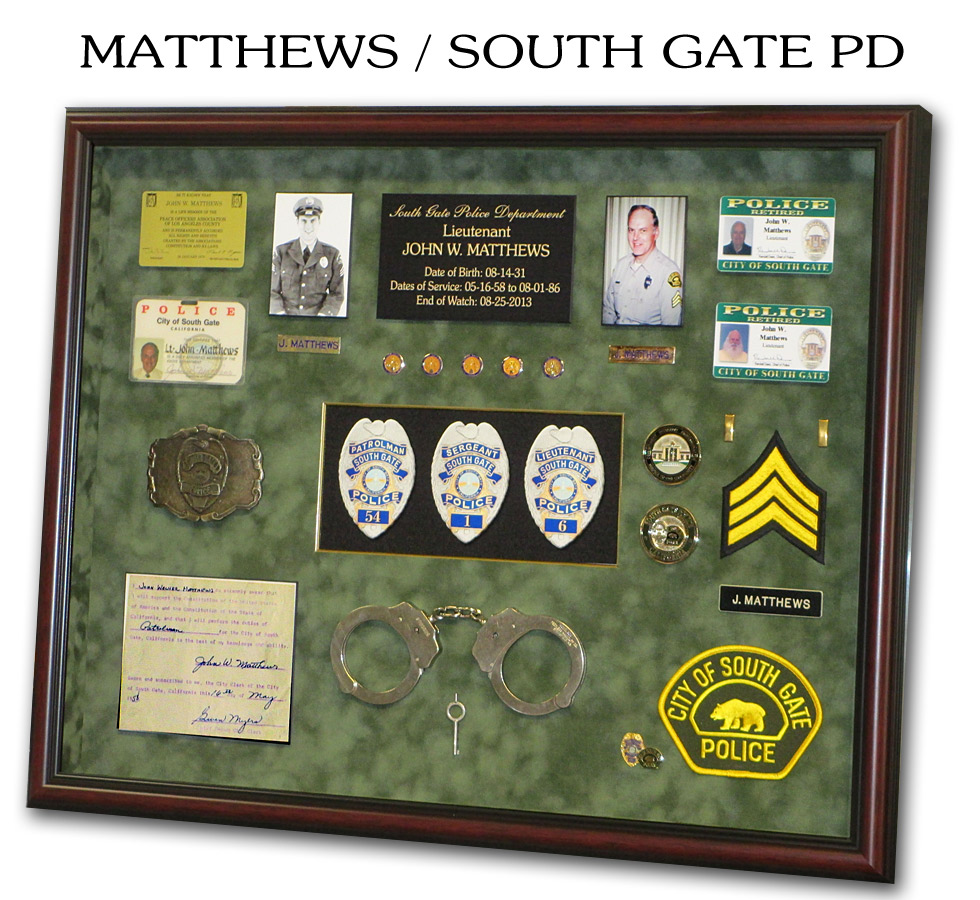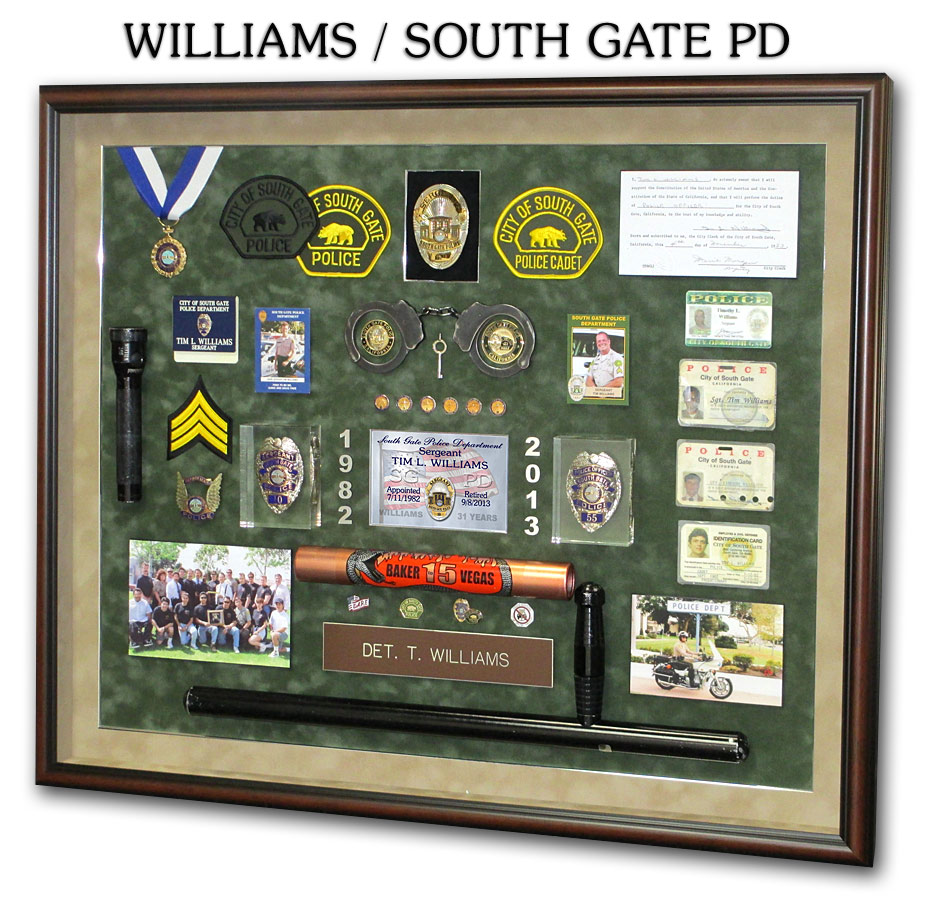 click to enlarge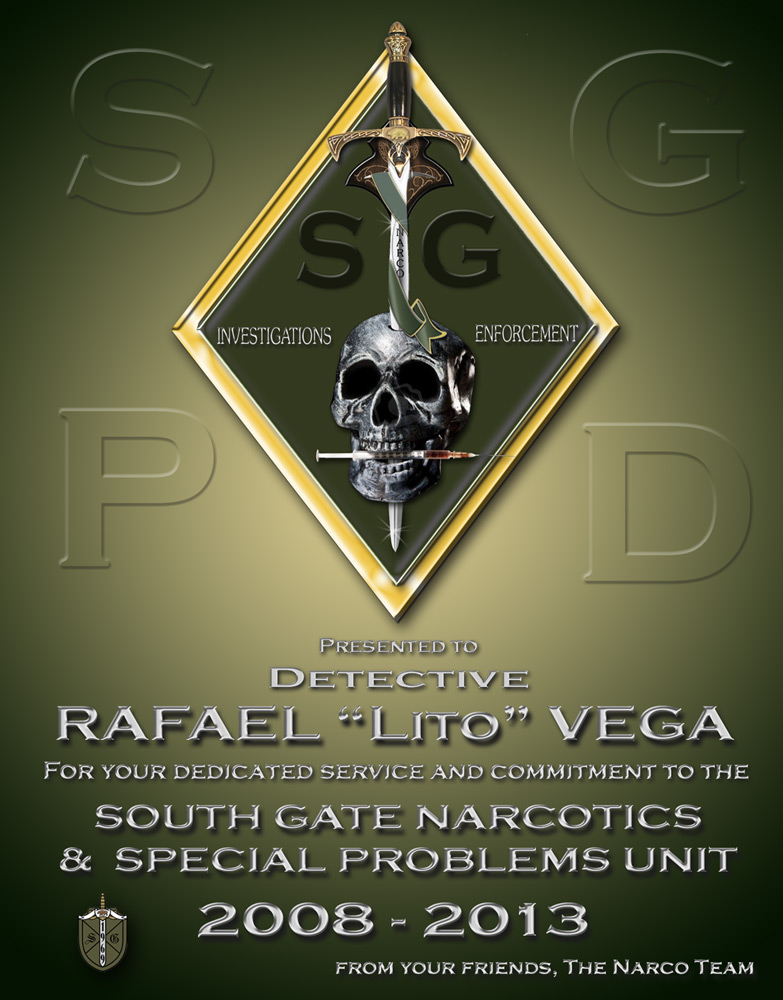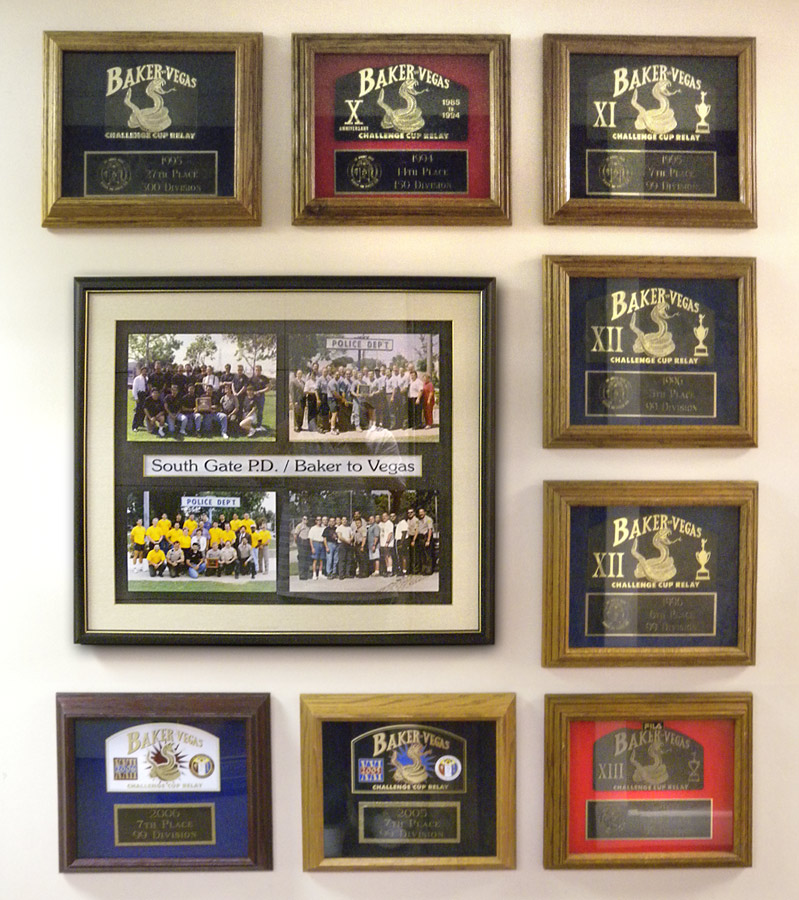 click to enlarge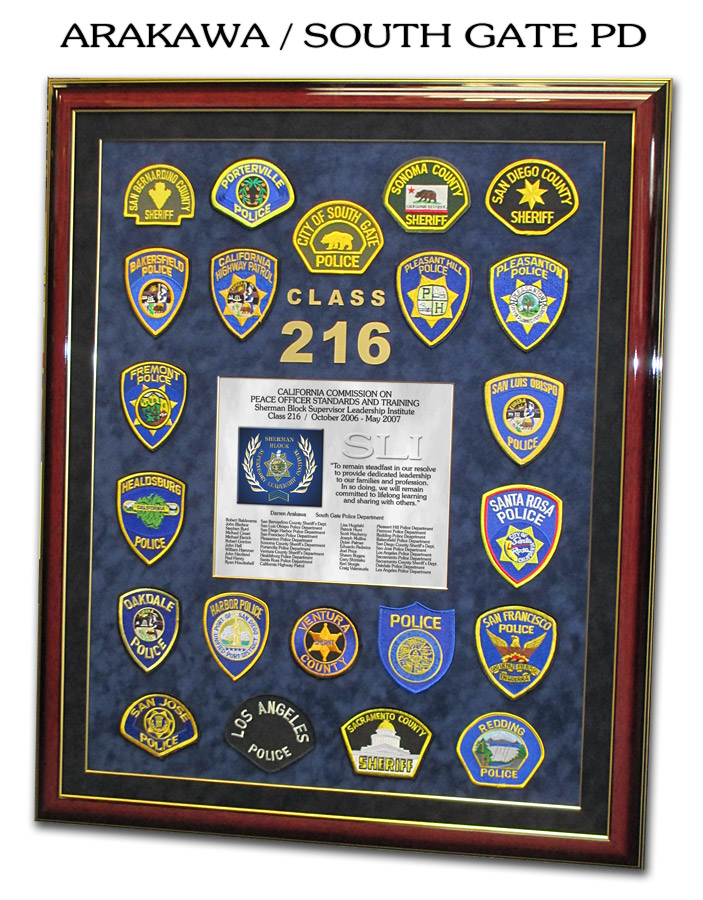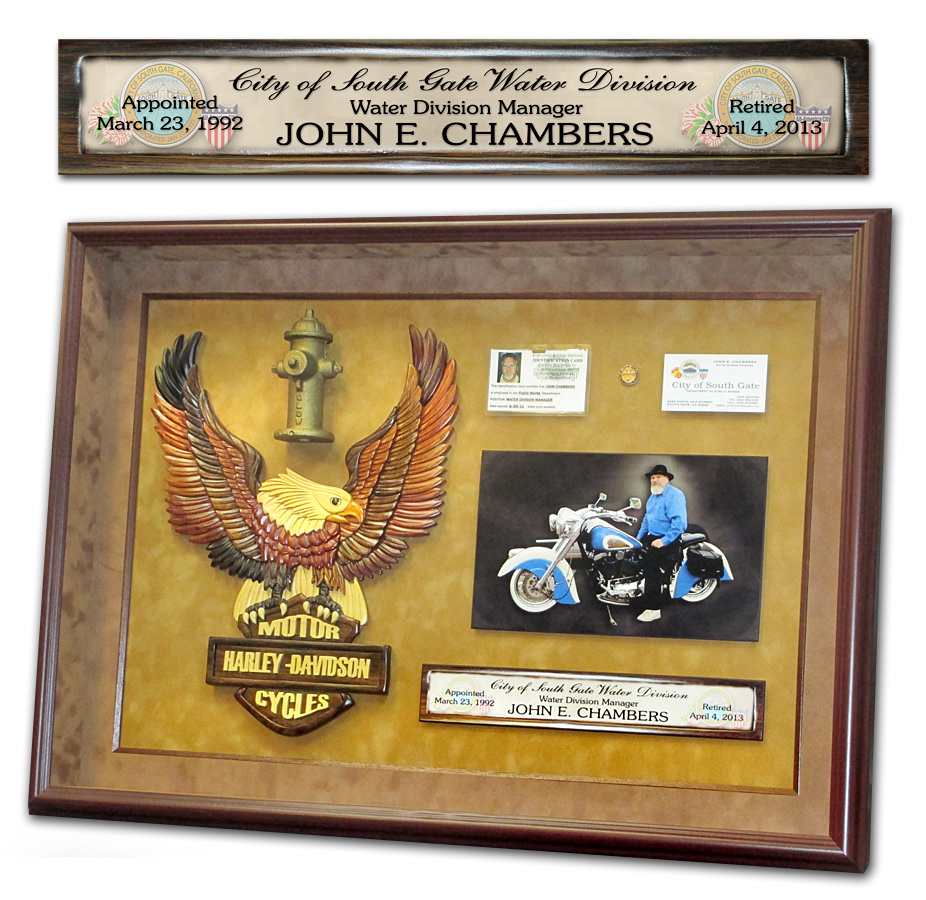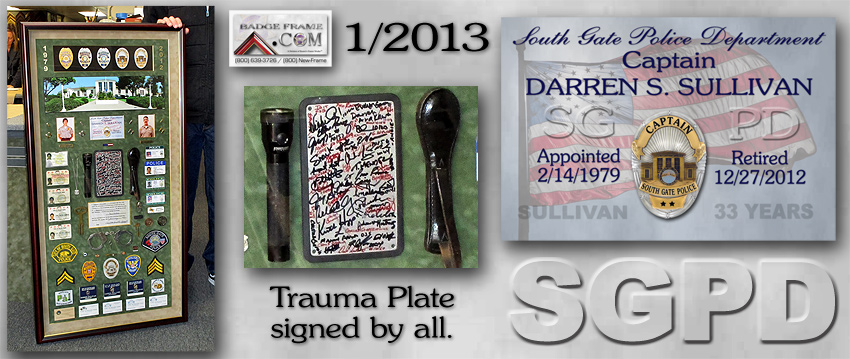 larger image here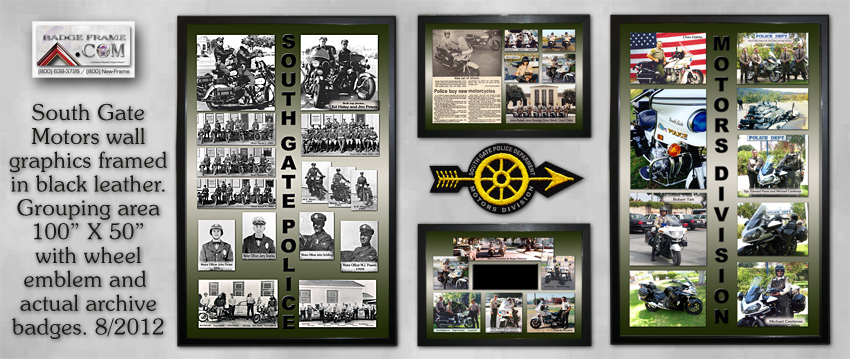 Larger image here
See our Collage Section here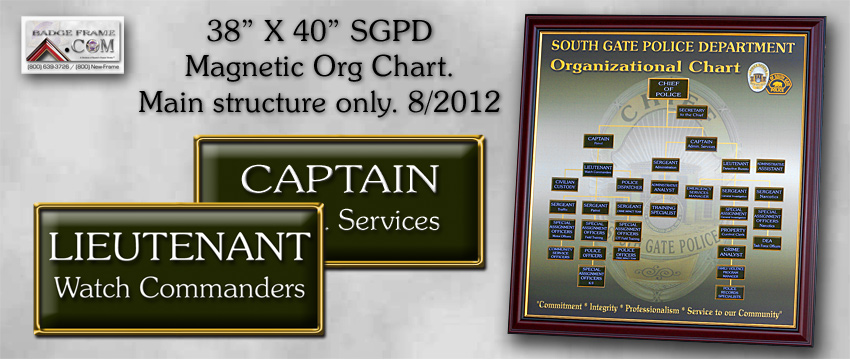 larger image here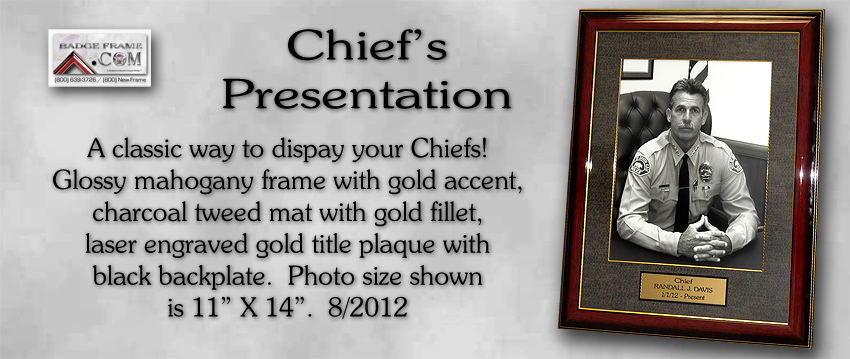 larger image here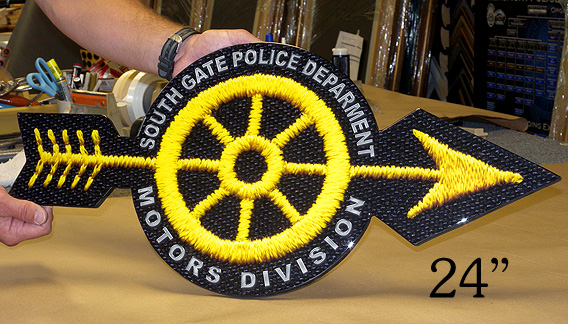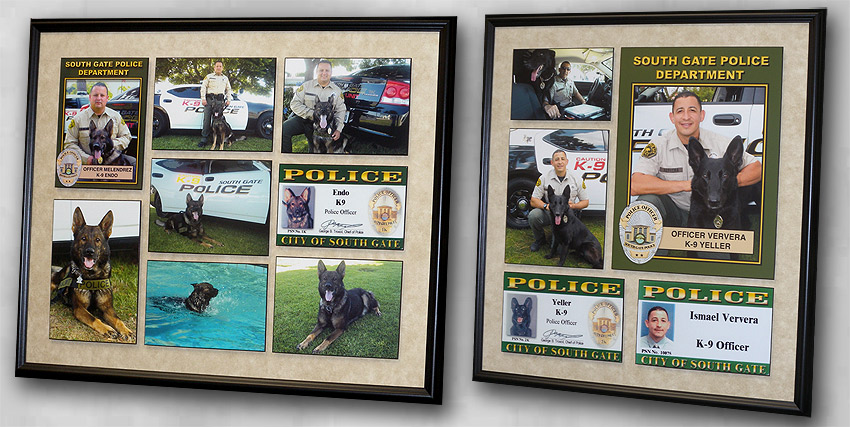 larger image here
K-9 Section here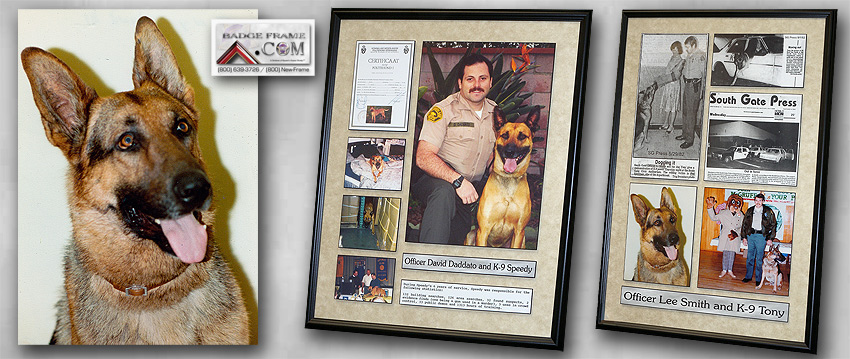 larger image here
K-9 Section here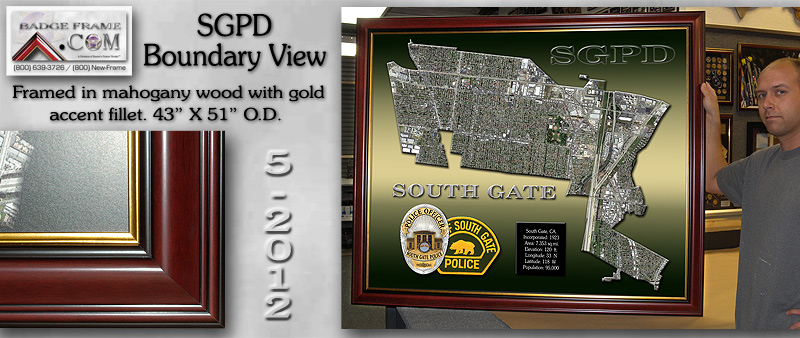 larger image here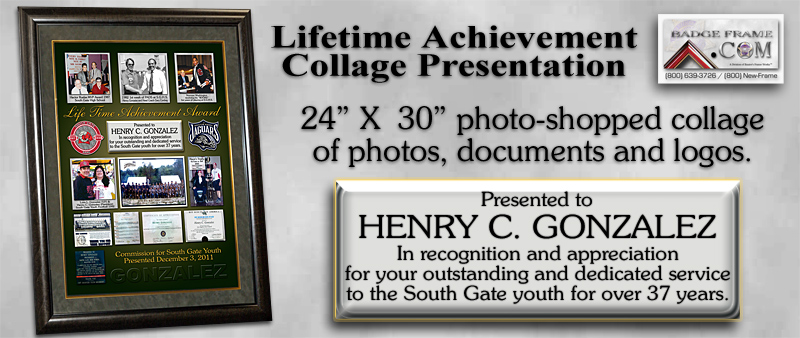 Larger image here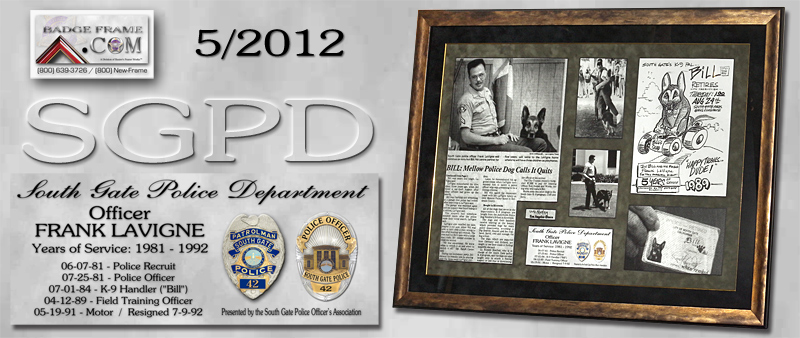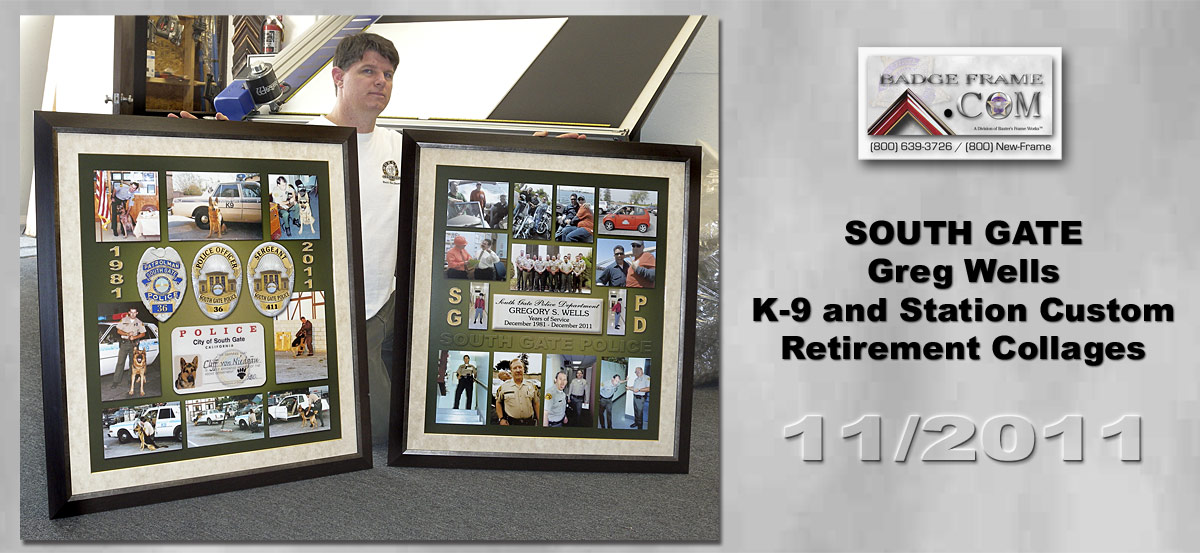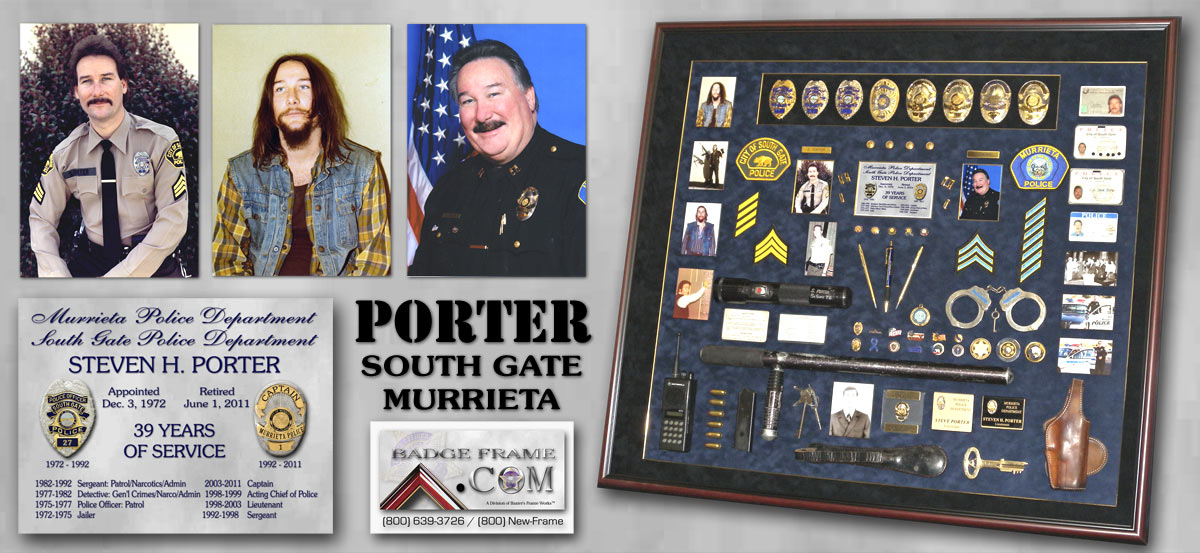 see larger image here...
Outstanding Recognition Plaque Designs...
Here's a new item at Badge Frame. We now have the ability to produce high quality photos and graphics
on nice walnut scalloped edged backboards. These are laminated, washable and UV resistant.
Available in 9"X12" ($110) 10.5"X13" ($120) and 12"X15" ($130) sizes. Pricing includes all graphics and set-up.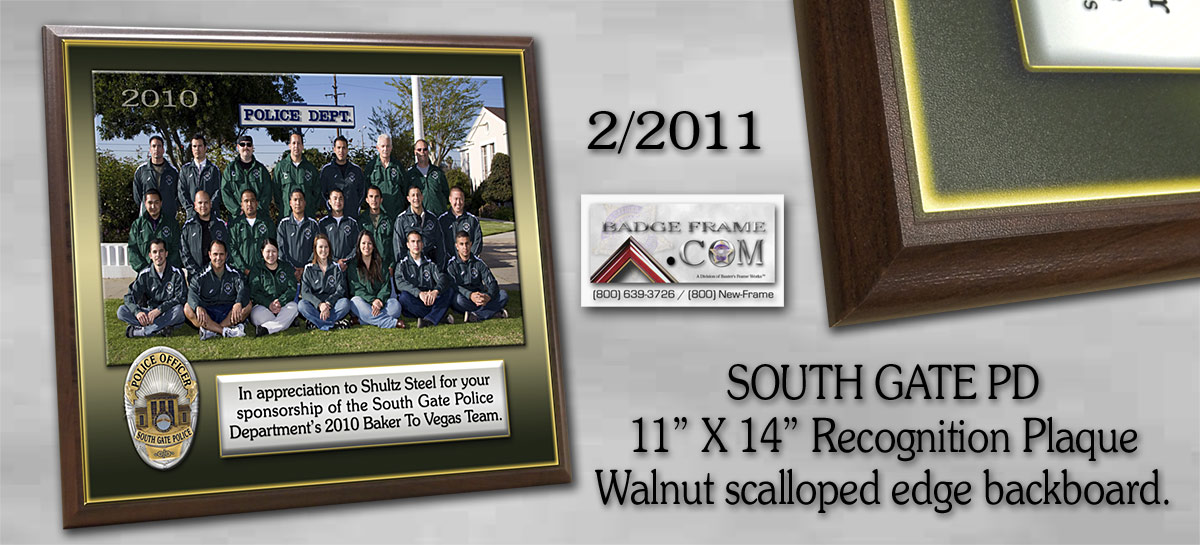 see larger image here...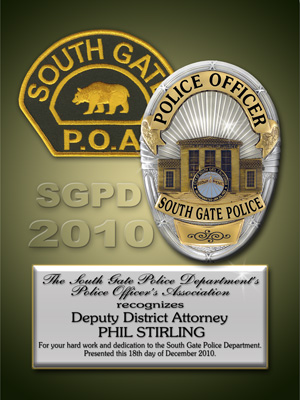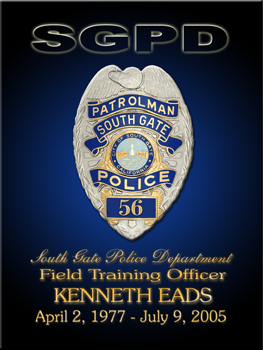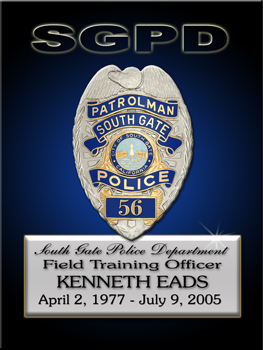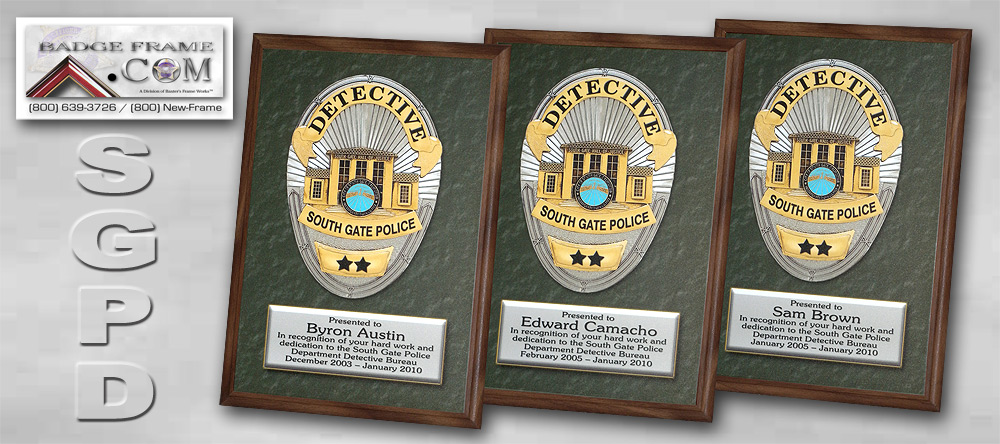 Click on pieces to enlarge...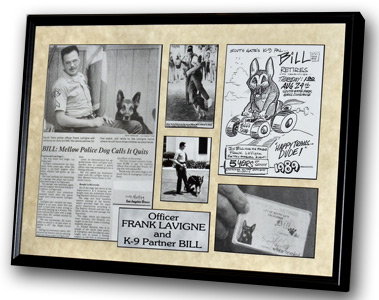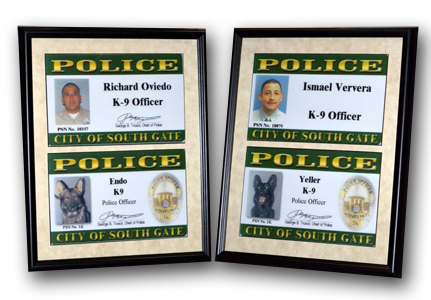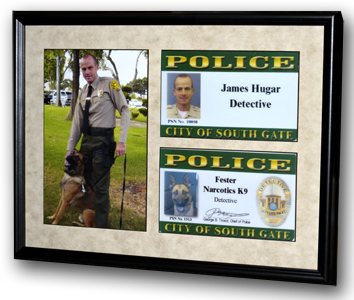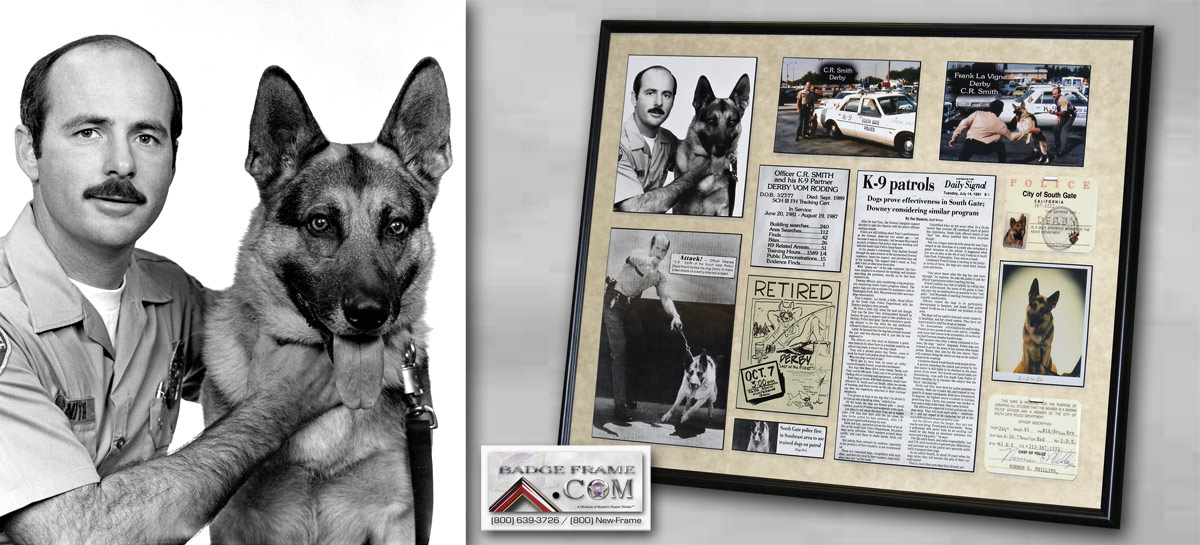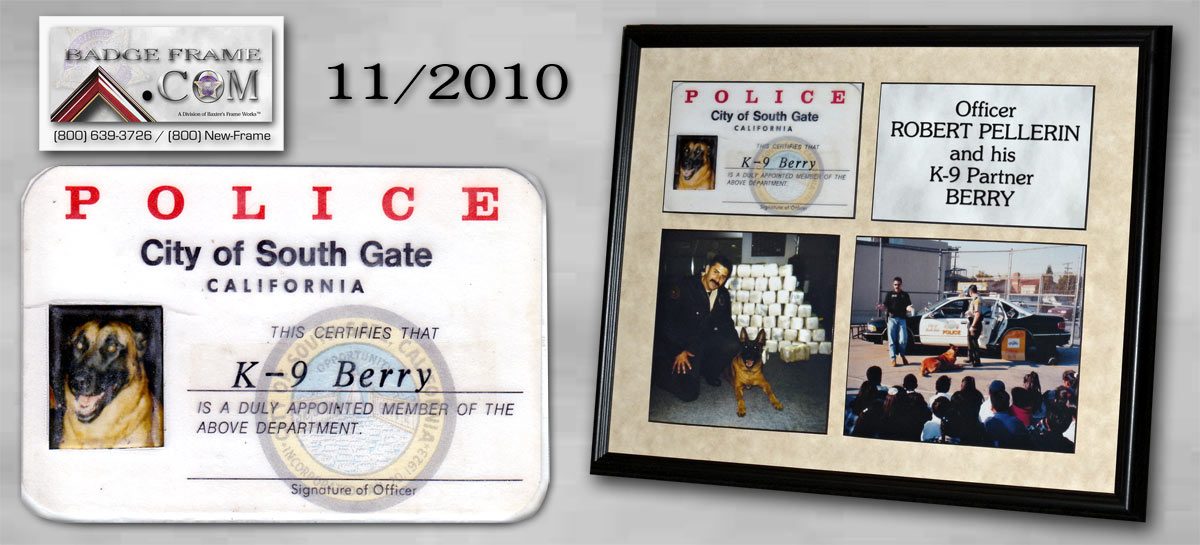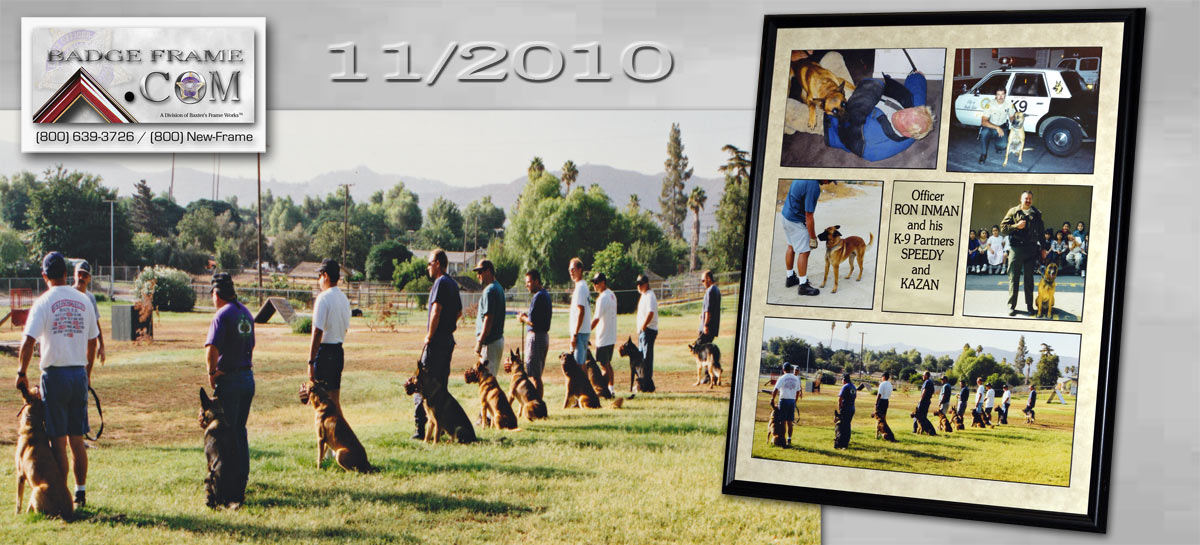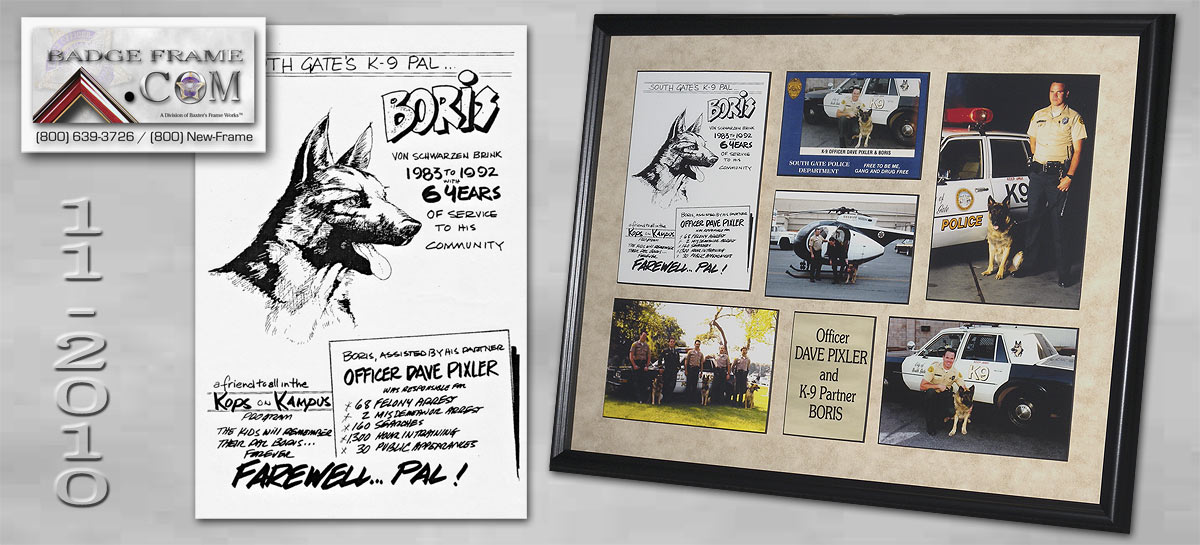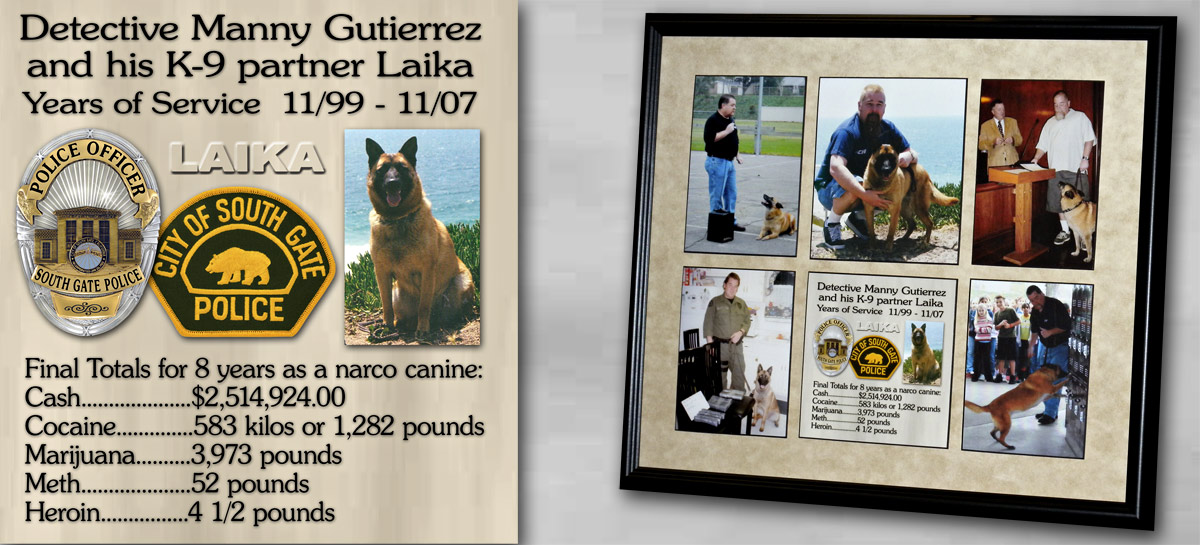 larger image here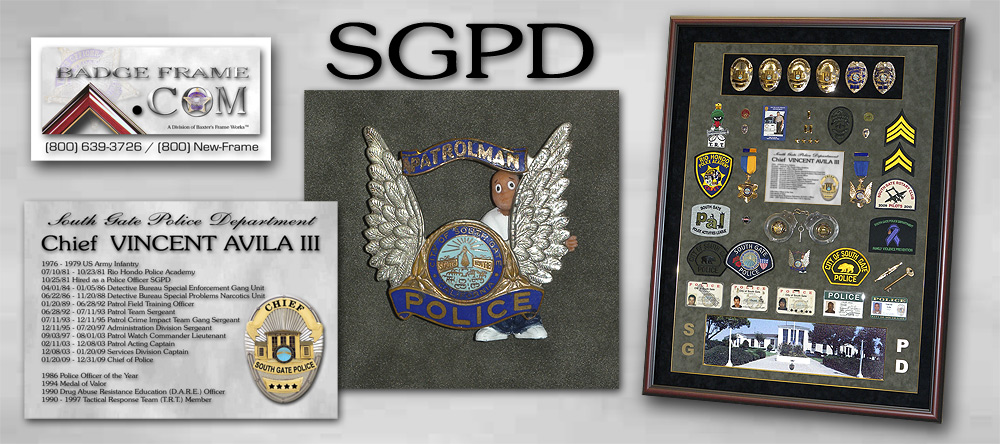 See larger image here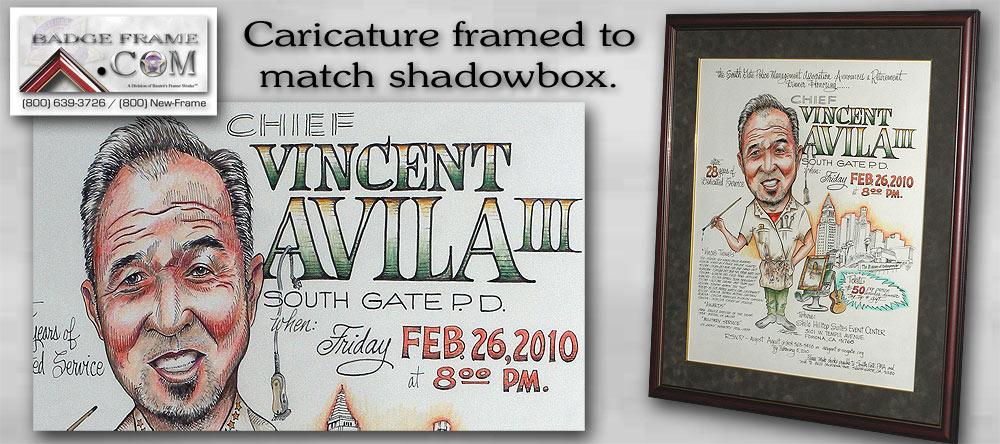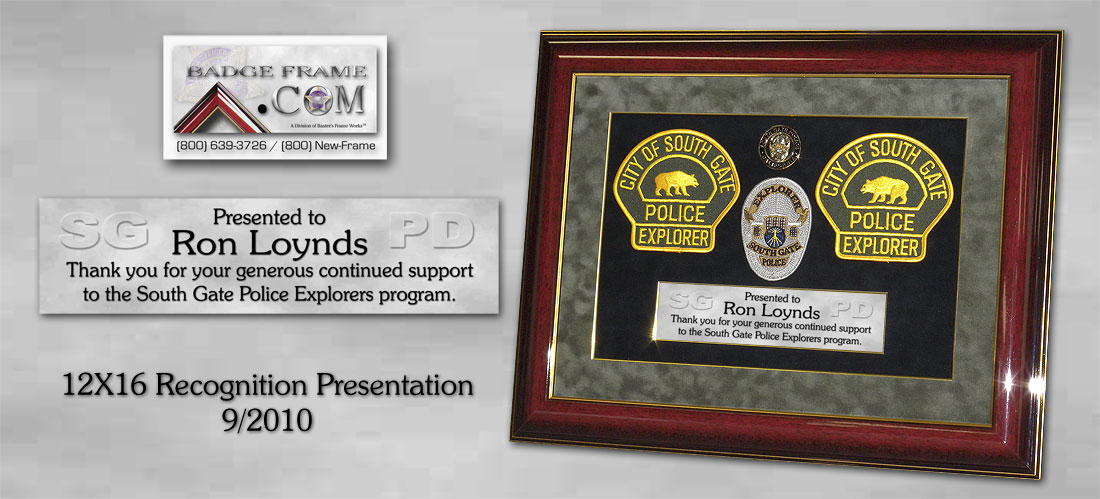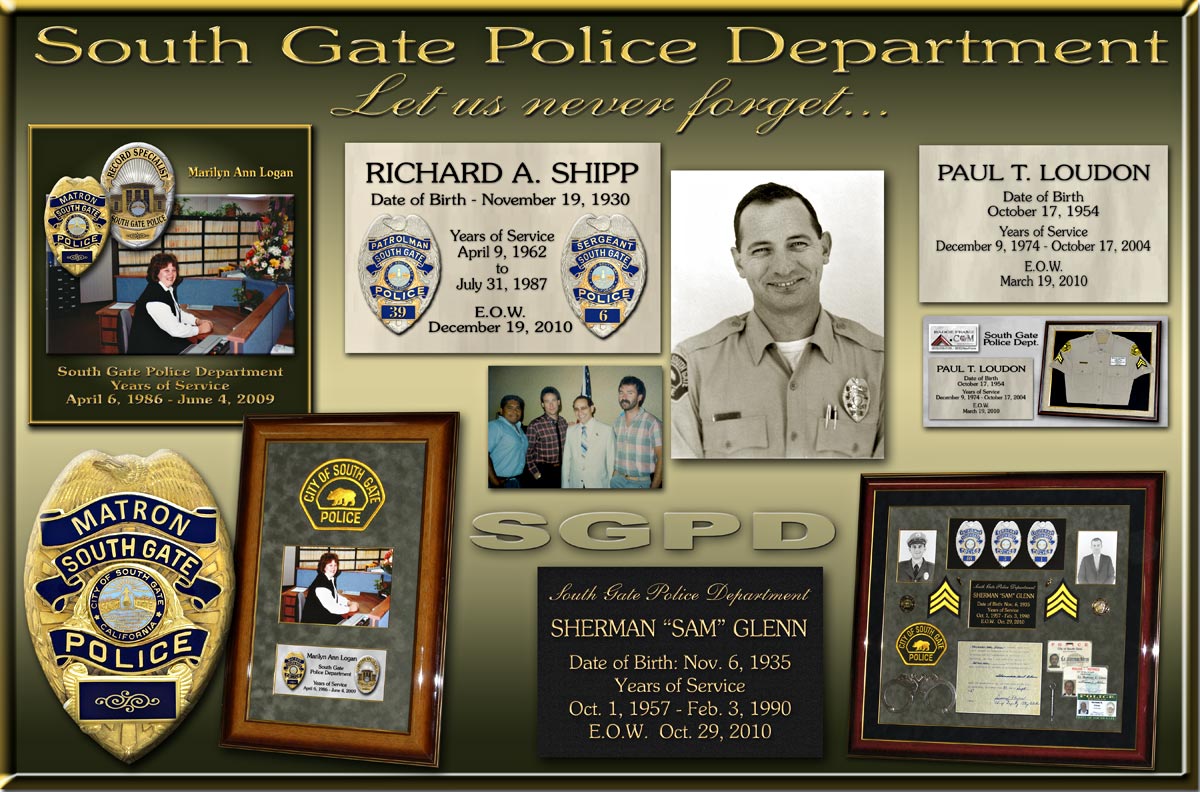 24" x 36" Sign Collage for South Gate PD Open-house. 8/20/2011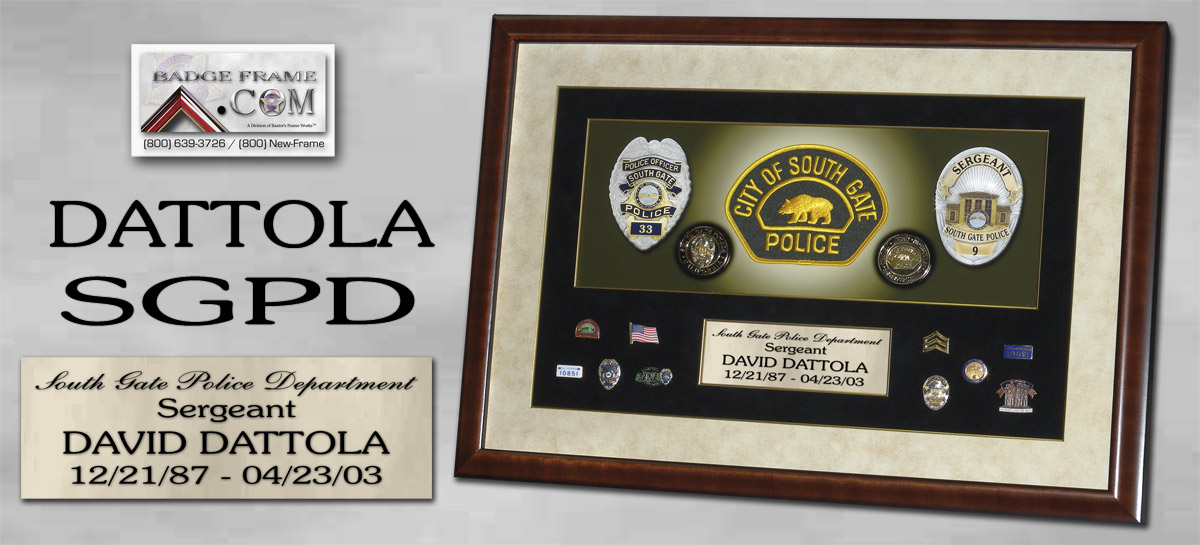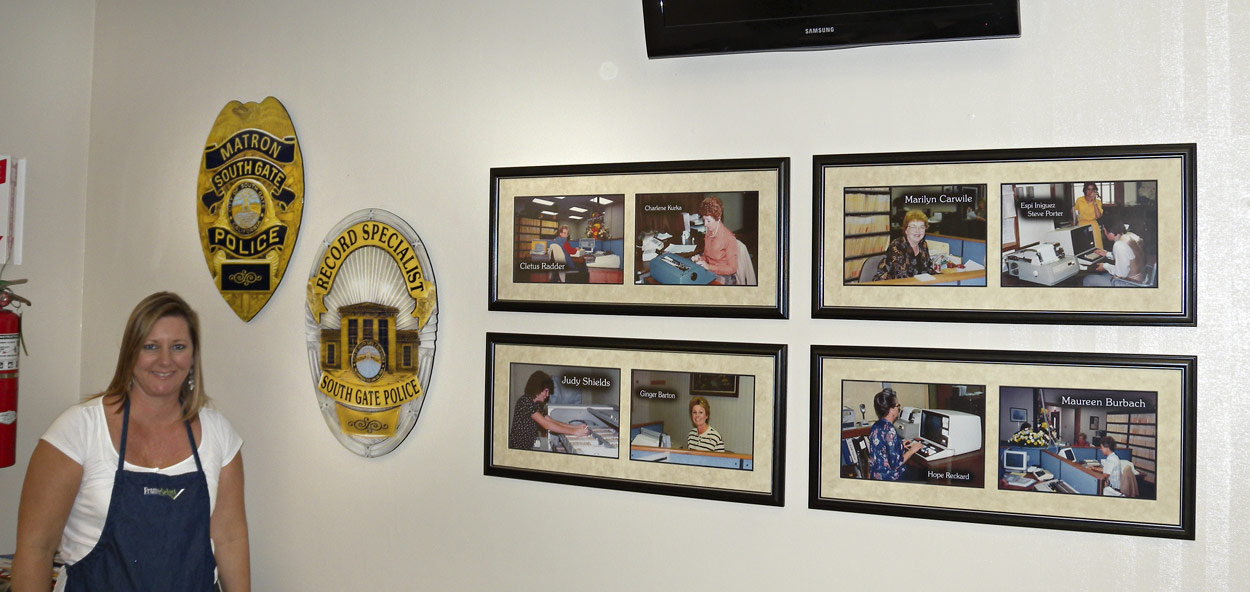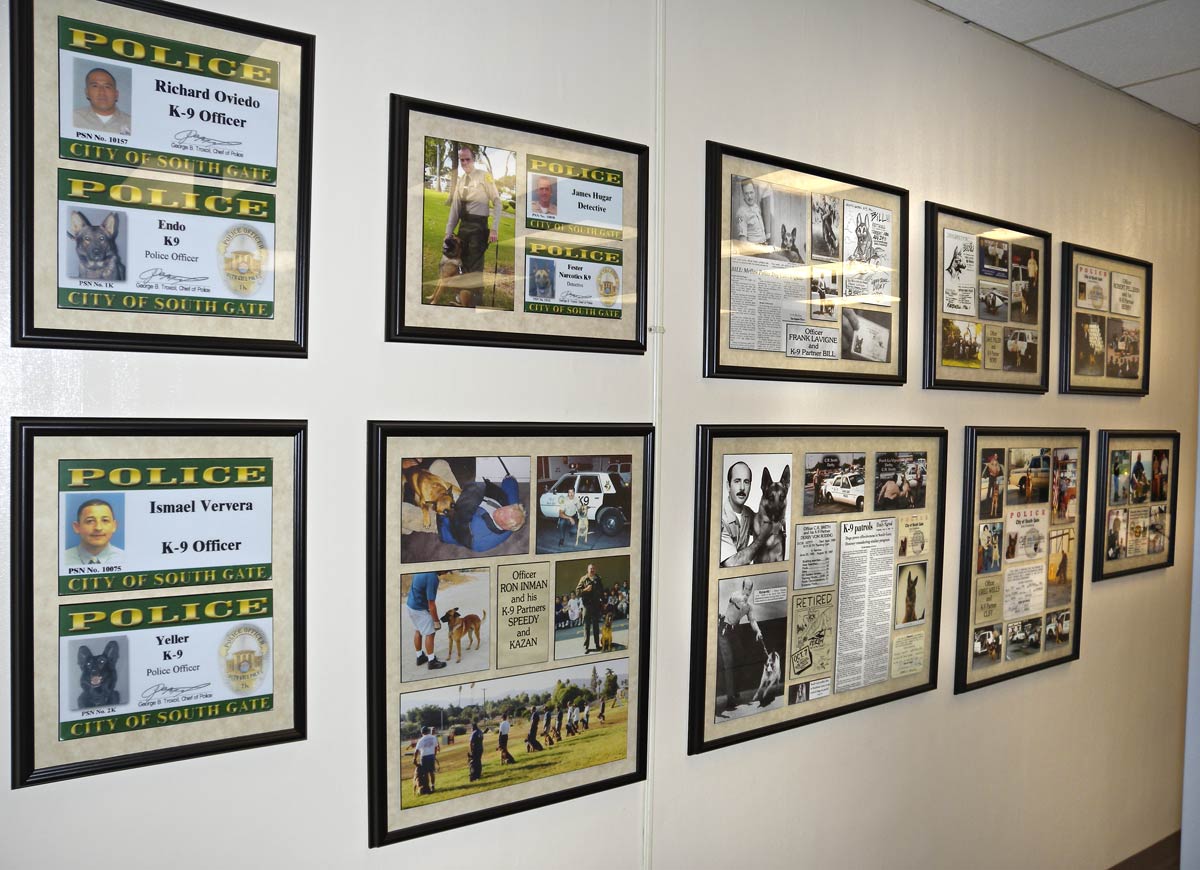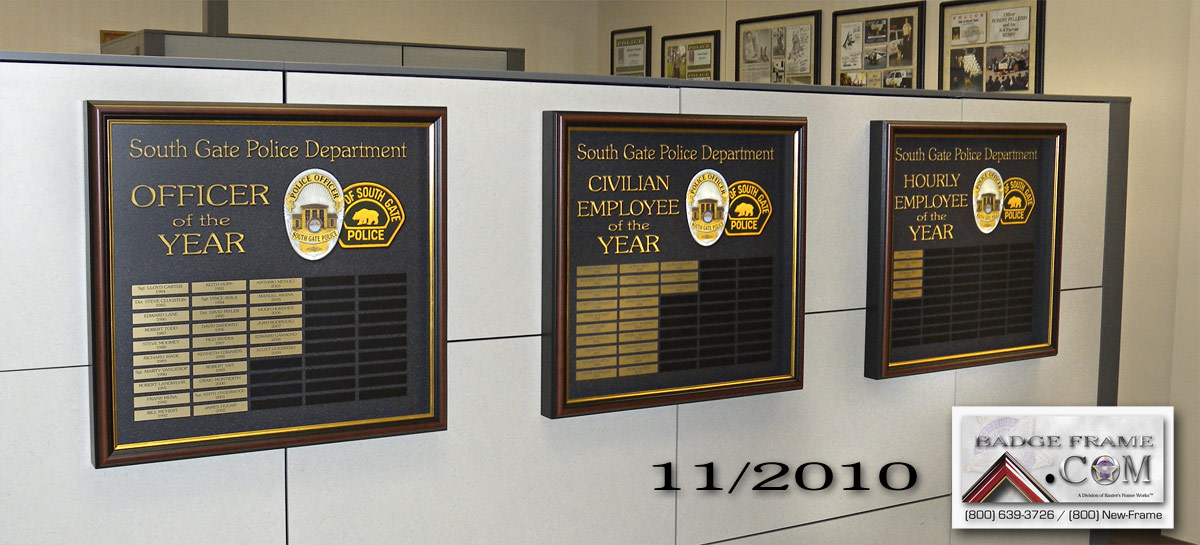 WOW.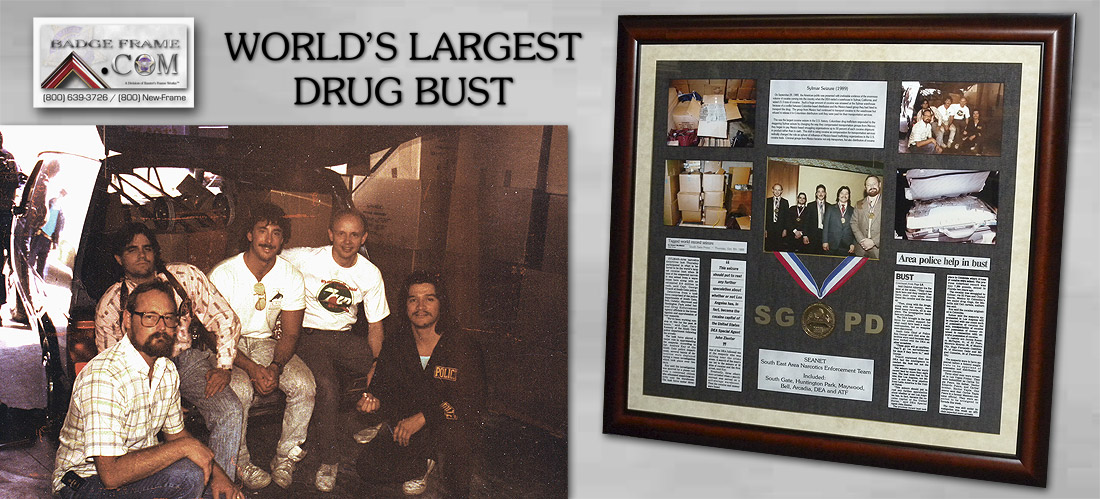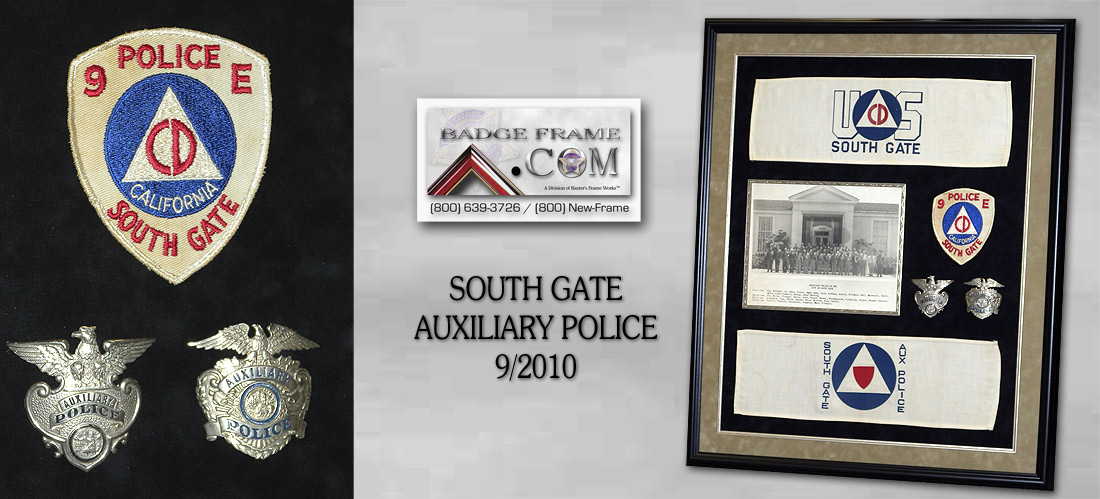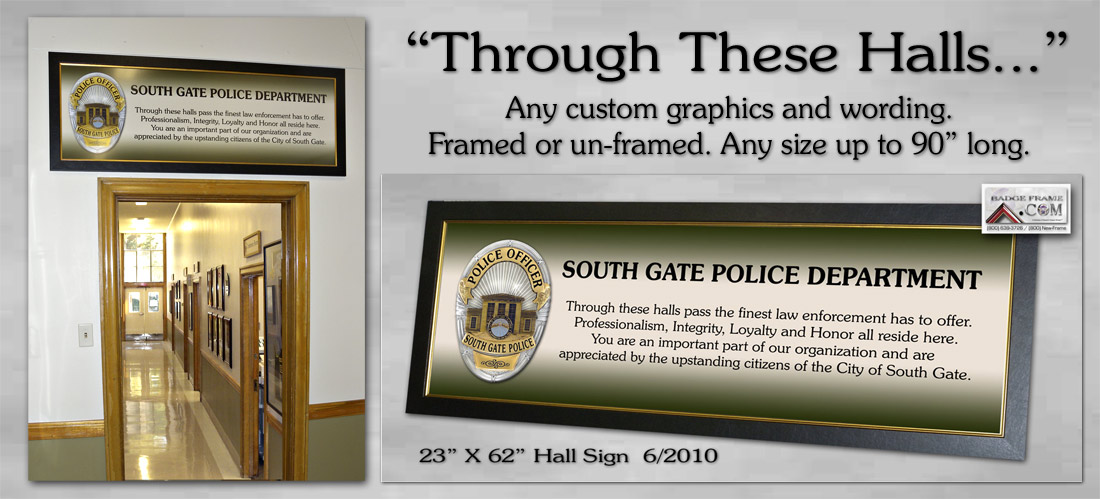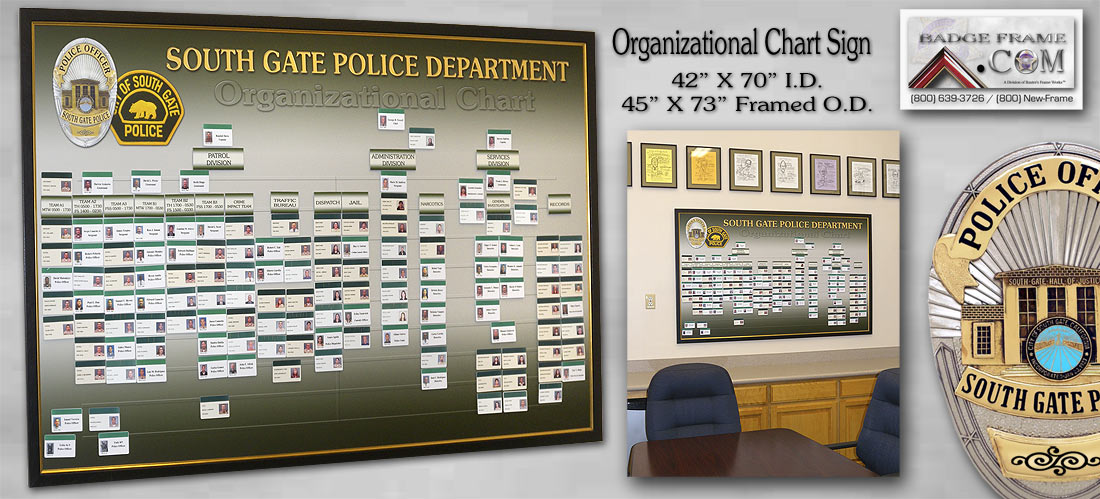 see larger image here
same room as above in SGPD before Organizational Chart...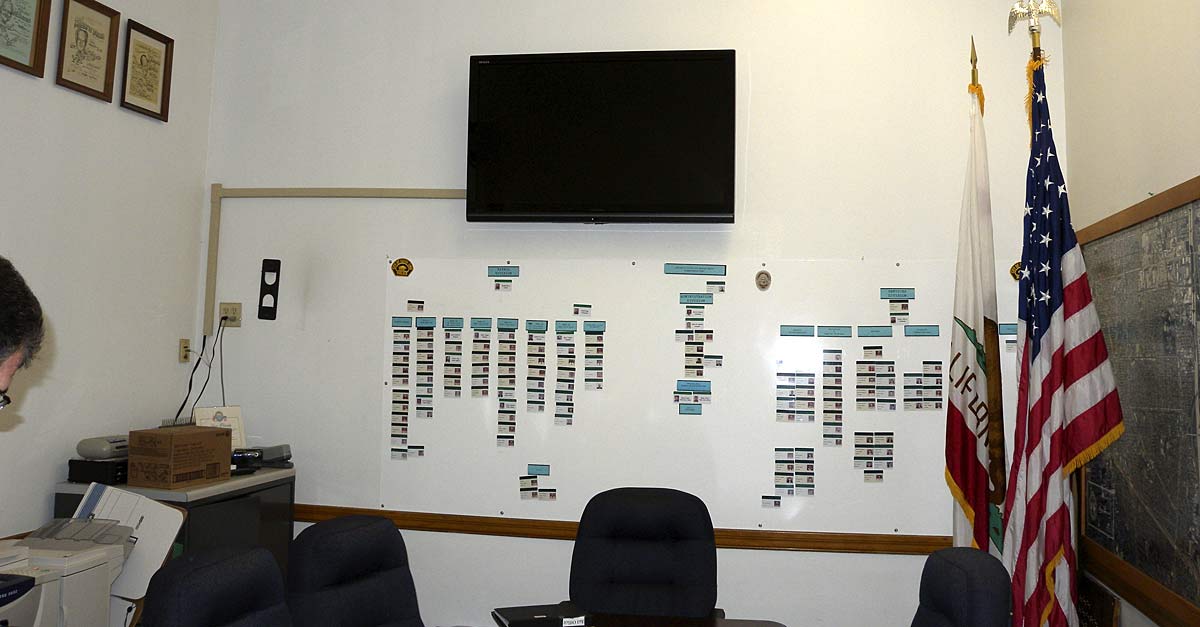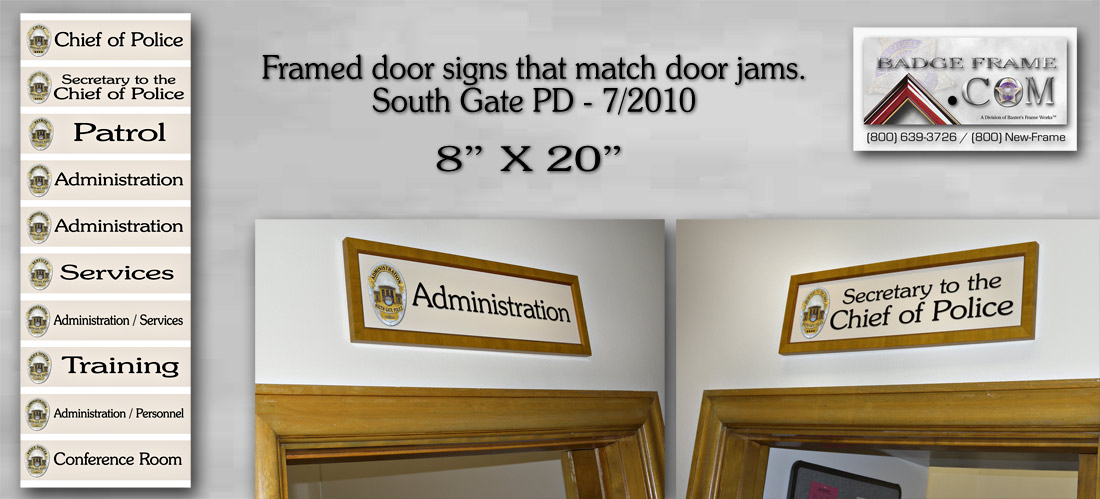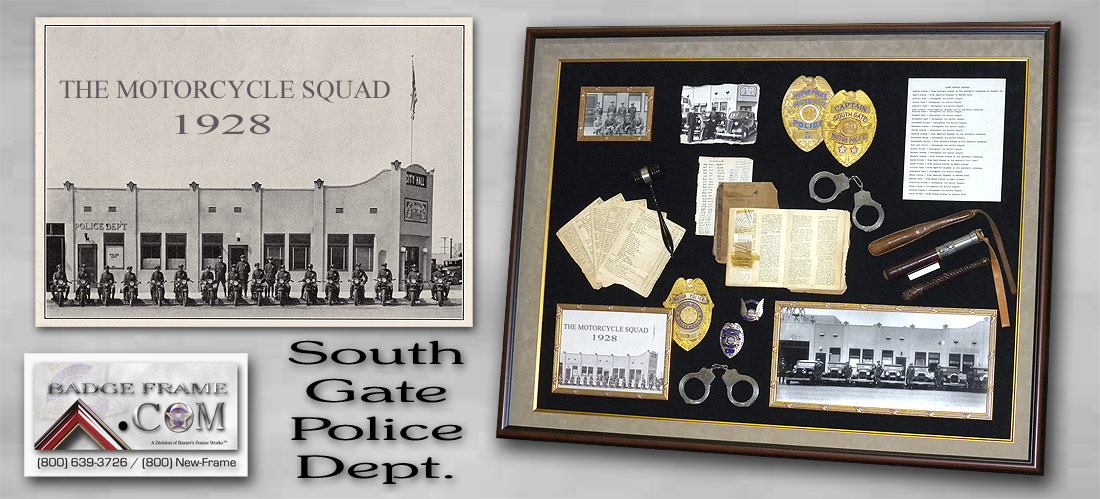 larger image here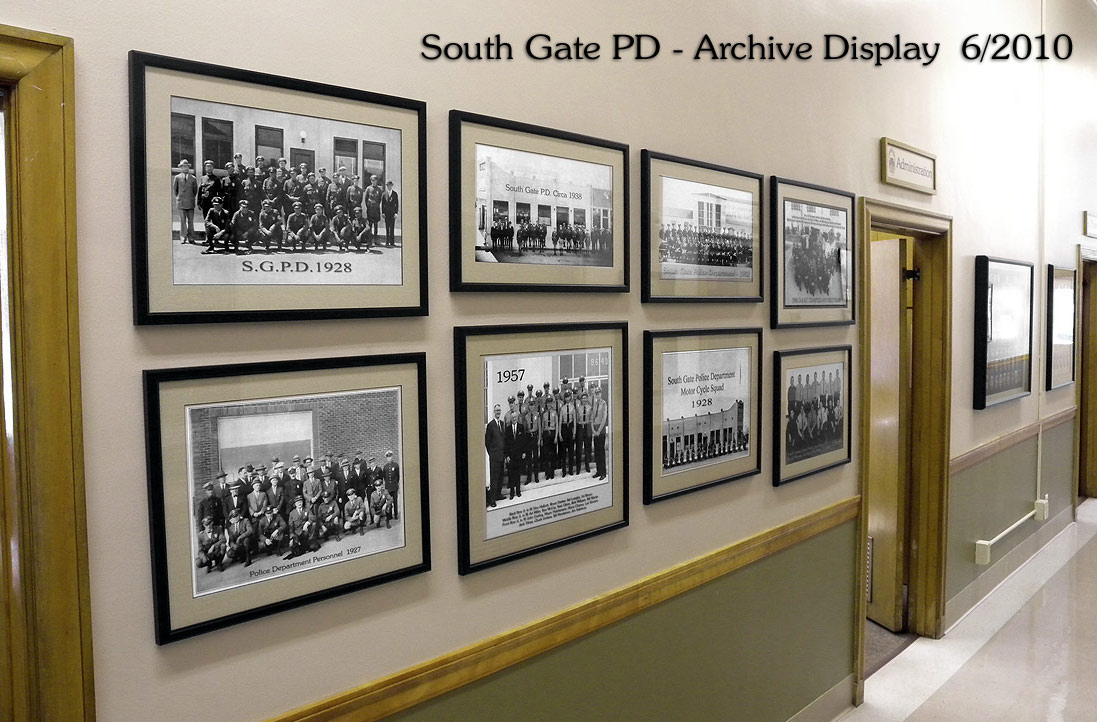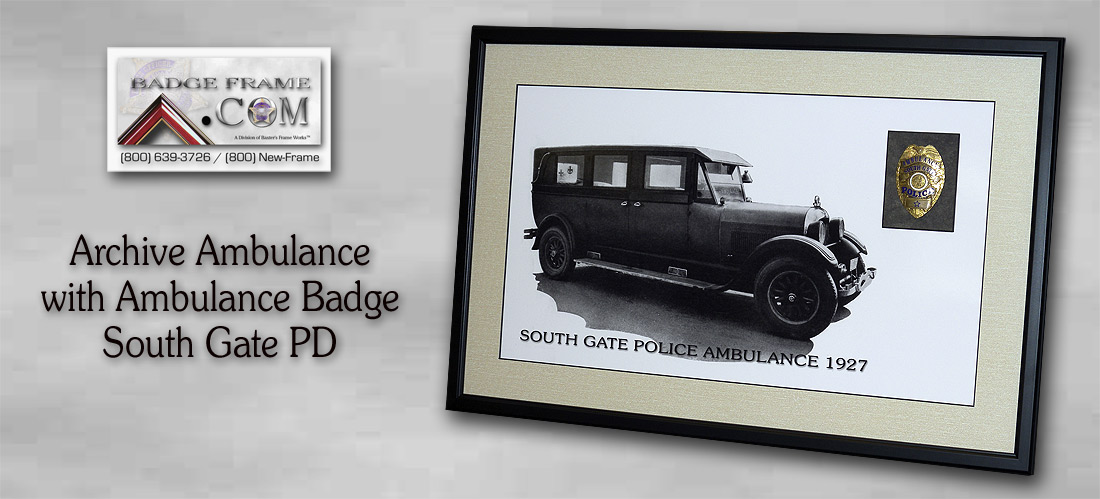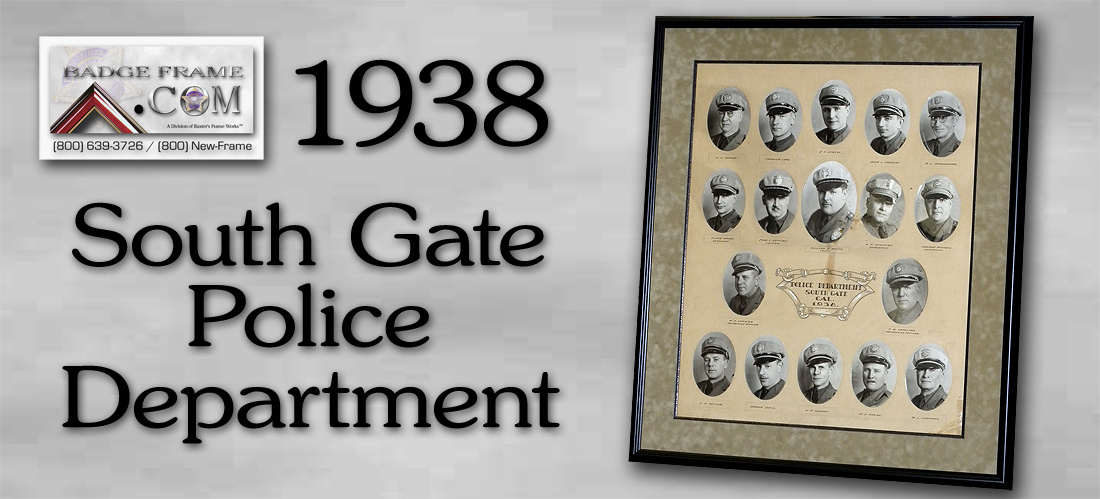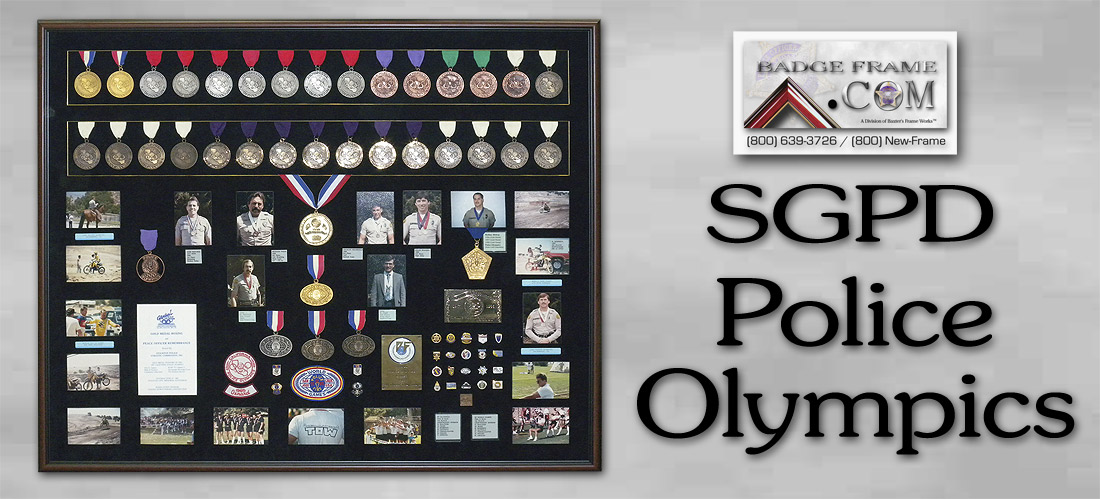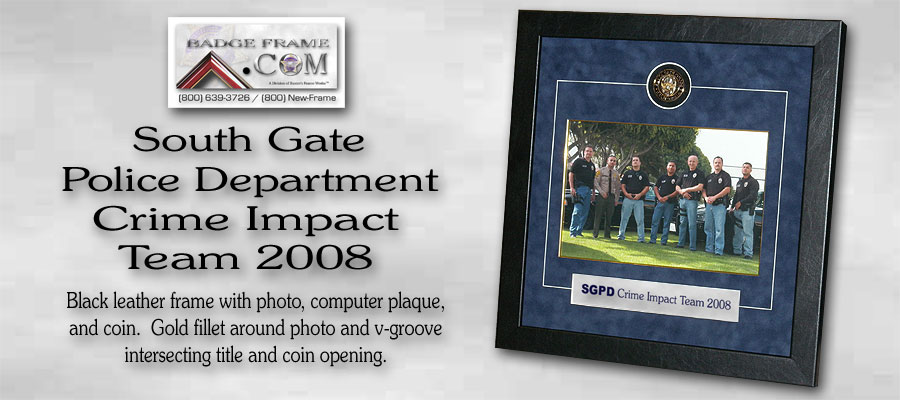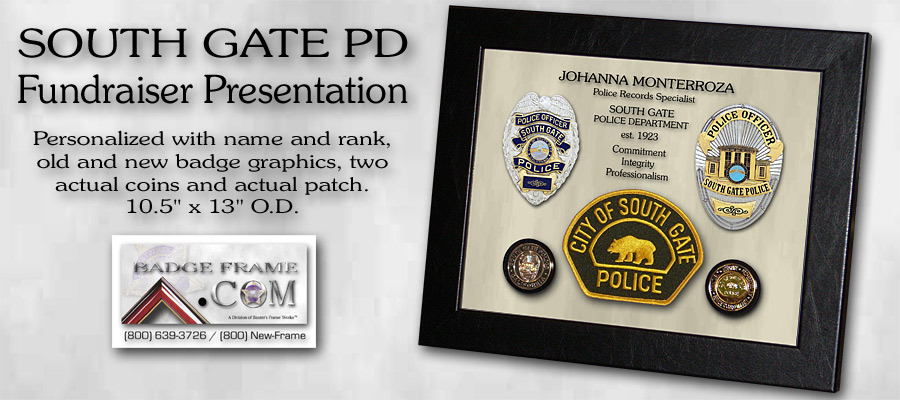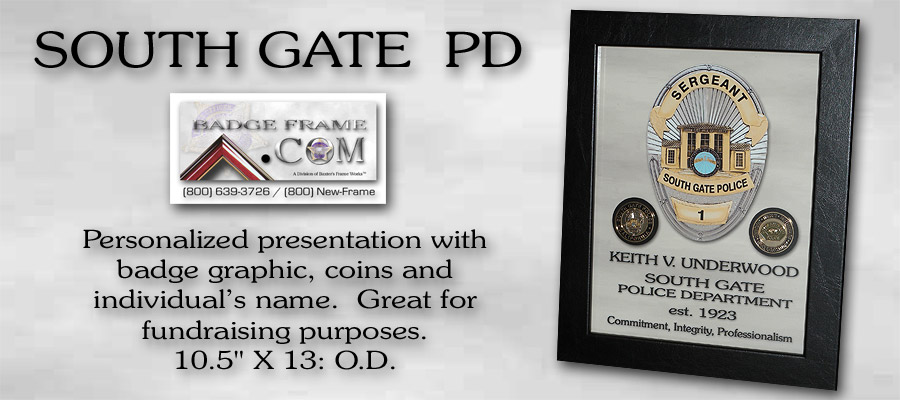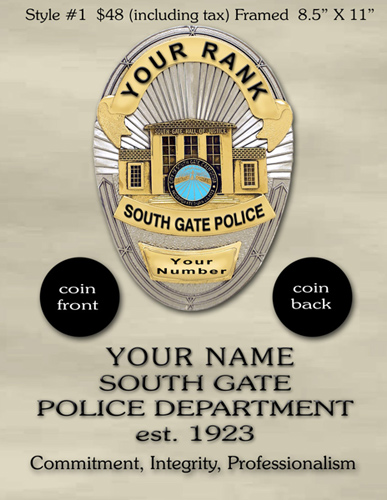 Style #2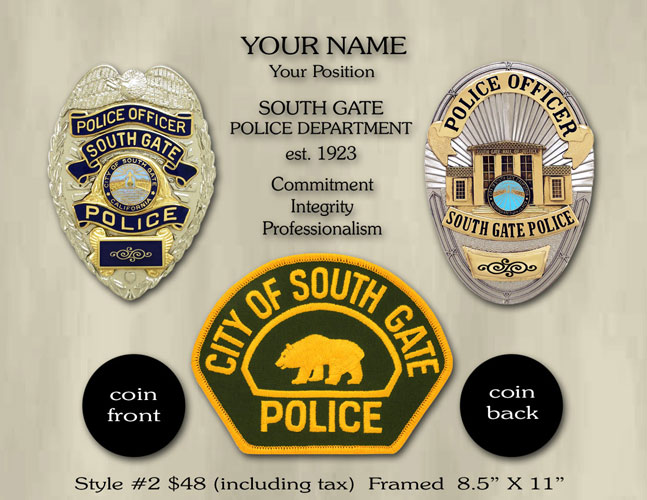 See more of our framing projects at our
Baxter's Frame Works Section
Call us...(800) New-Frame / National Toll Free
© 2005 Baxter's Frame Works / Badge Frame / All Rights Reserved
3811 Schaefer Ave., Suite A Chino, CA 91710 Local (909) 591-3033
EMAIL: fwbill32@verizon.net
EM us here
HEY!!! Don't forget to sign our GUEST BOOK before you bail.