Badge Frame can present you certificates like nobody else. Hundreds of frame and mat options!
Call us for a quick quote. (800) 639-3726 or
EM here
.
click any image to enlarge...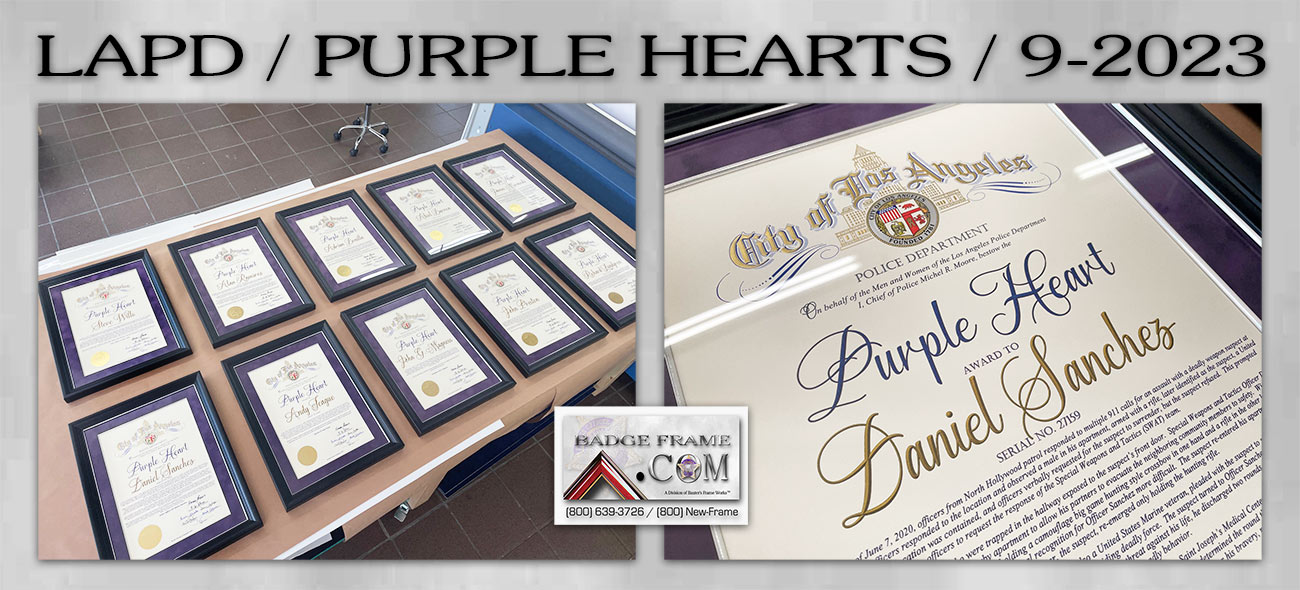 LAPD Section
HUTCHINS / ROWLETT
Promotion Section


SIMON / HEALTH QUALITY ENFORCEMENT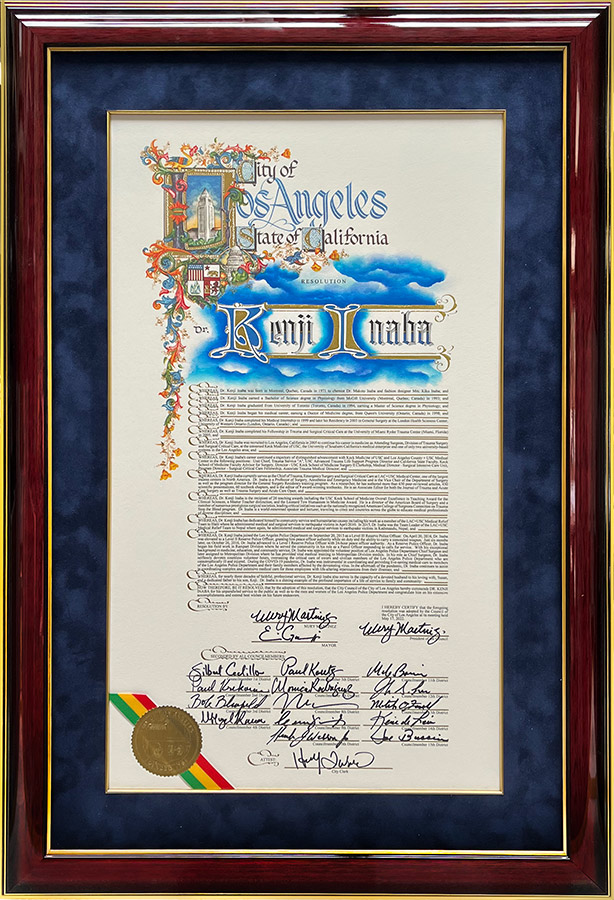 LAPD Section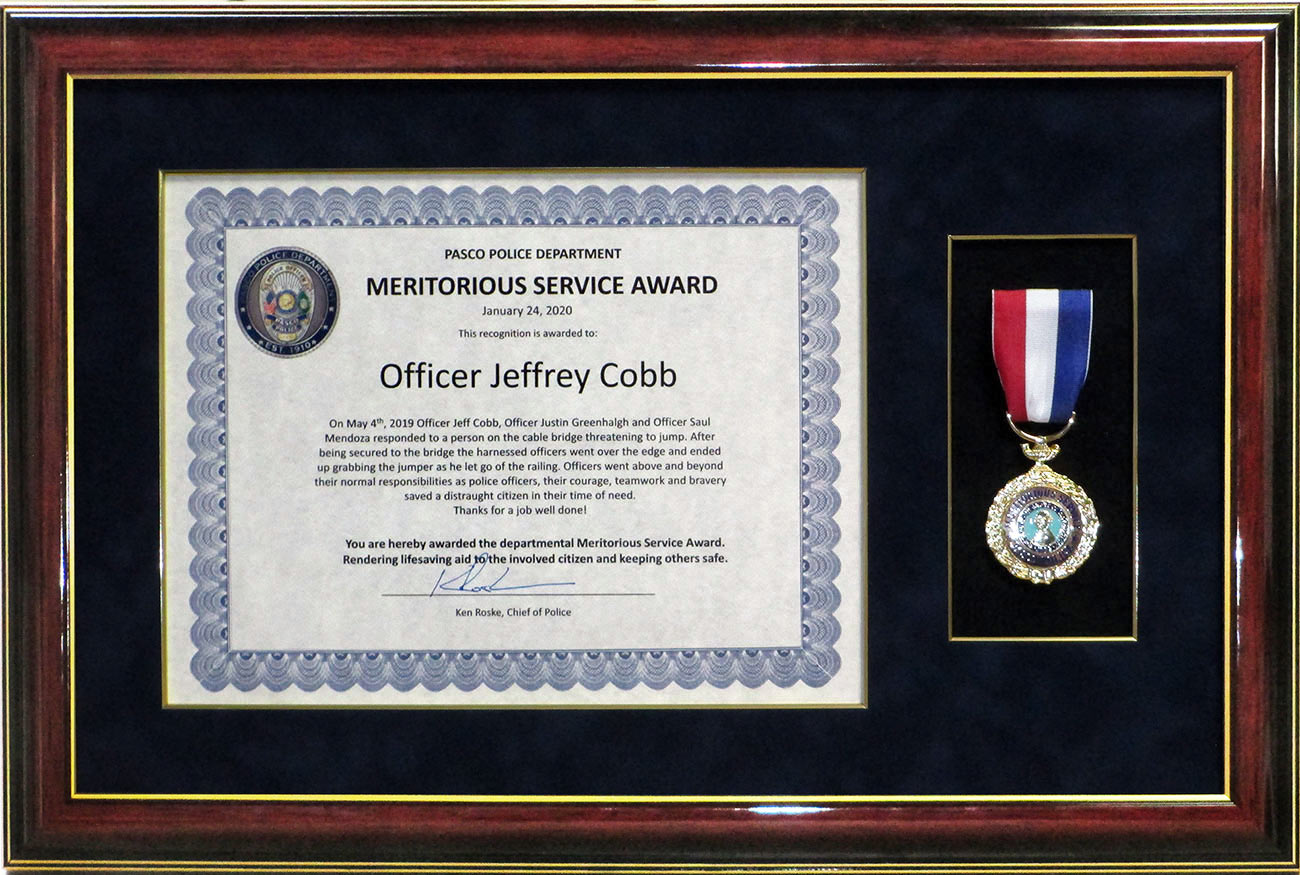 Medals Section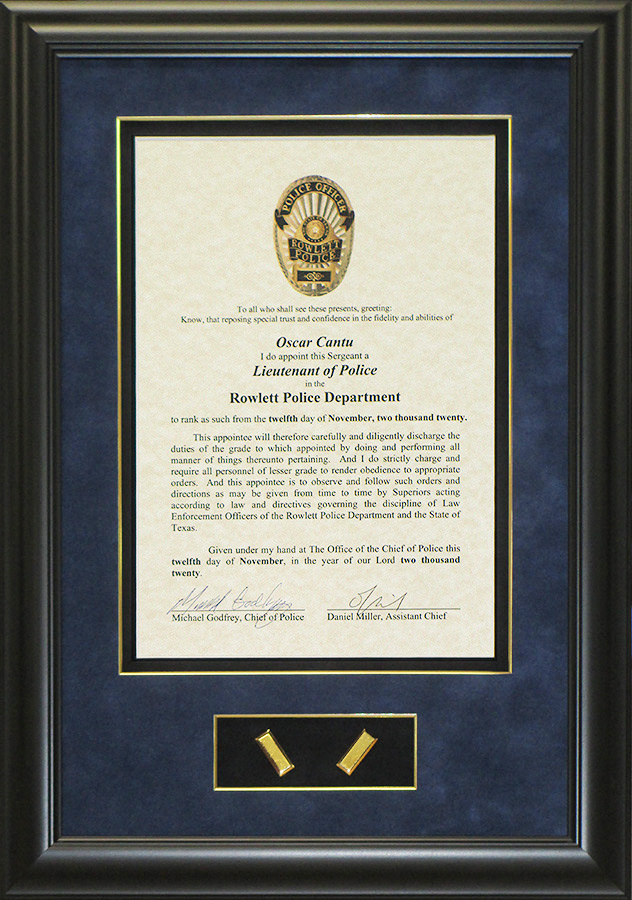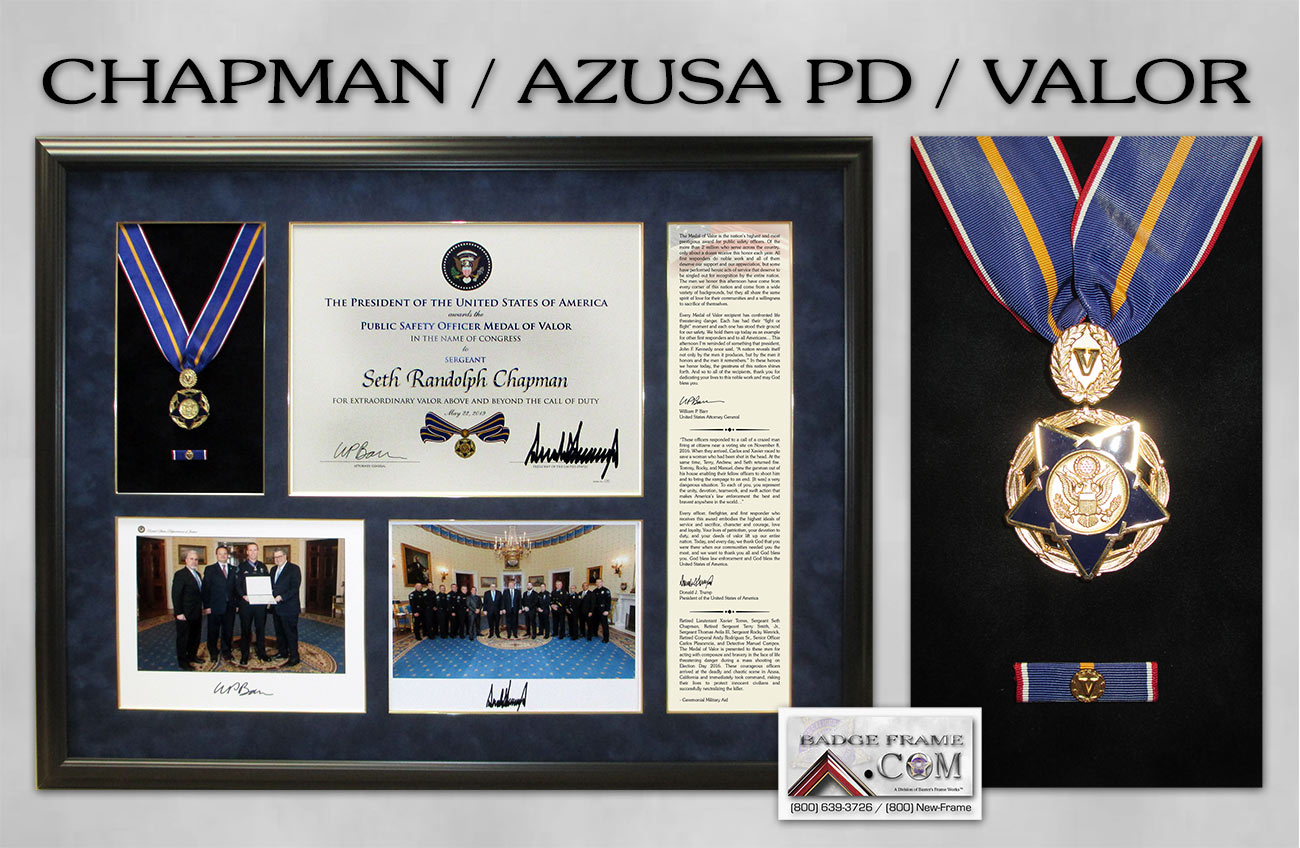 Medals Section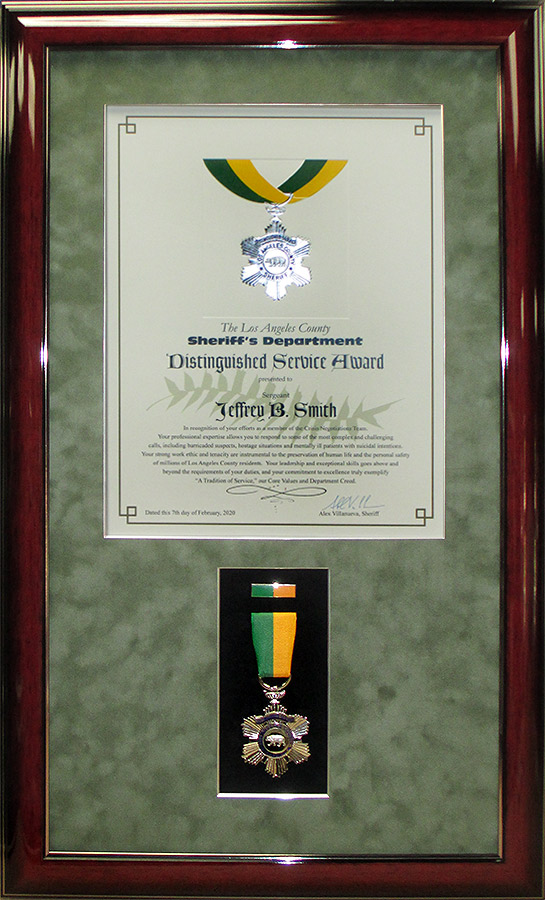 Sheriff's Section
Medals Section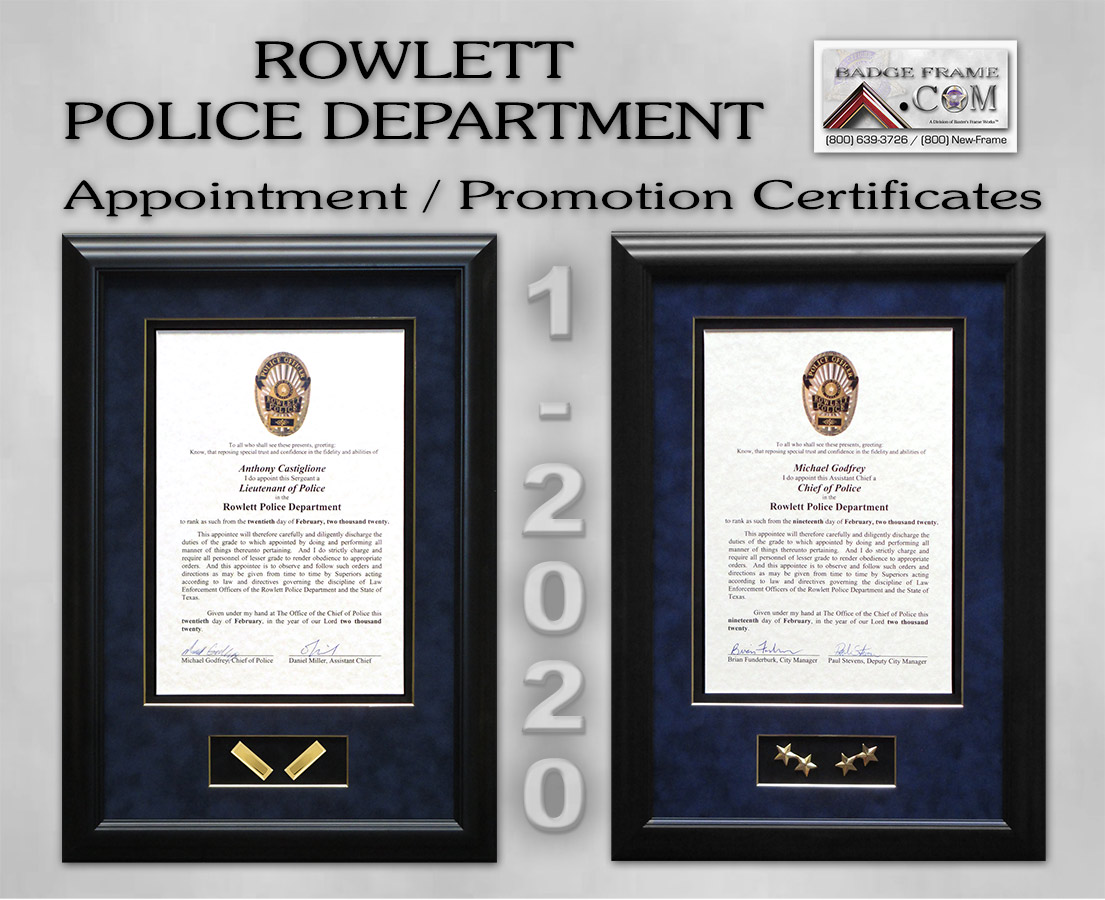 Promotion Section
PARK / MARITIME LAW ENFORCEMENT TRAINING CENTER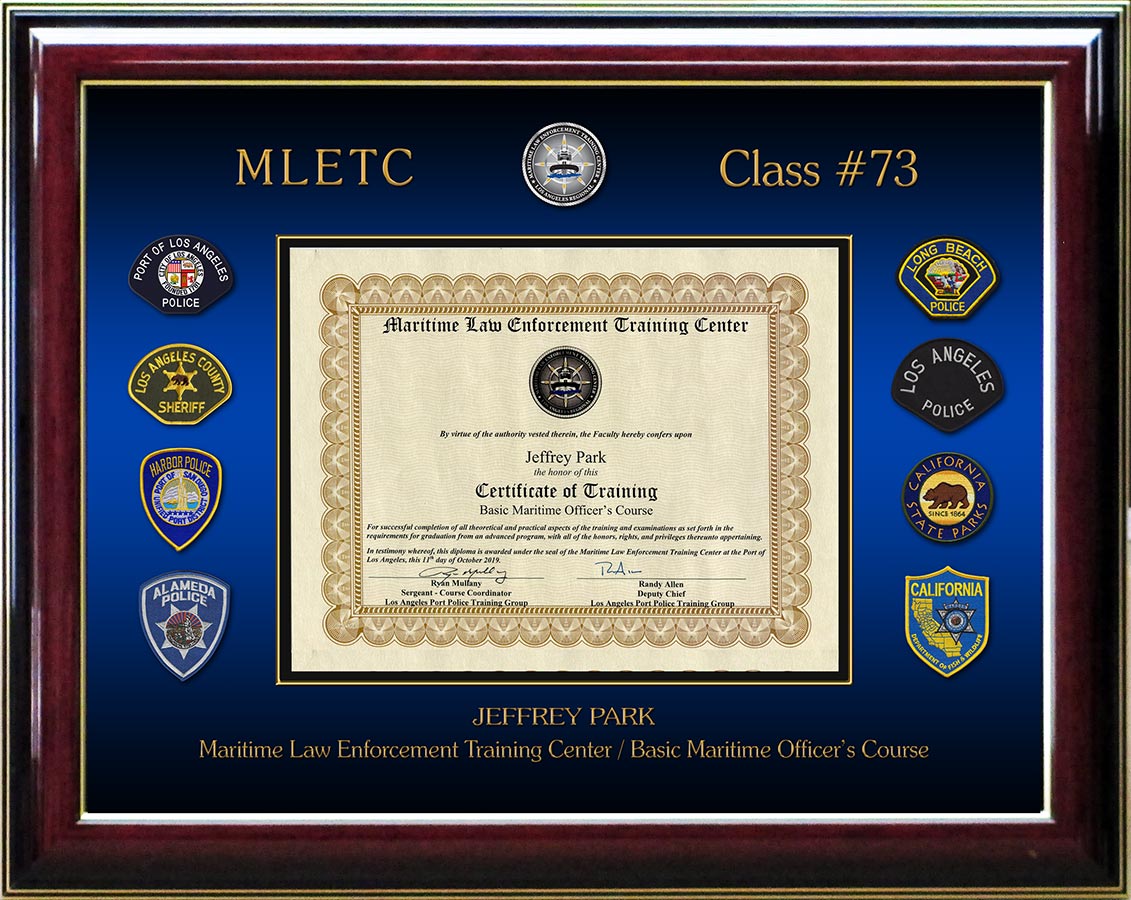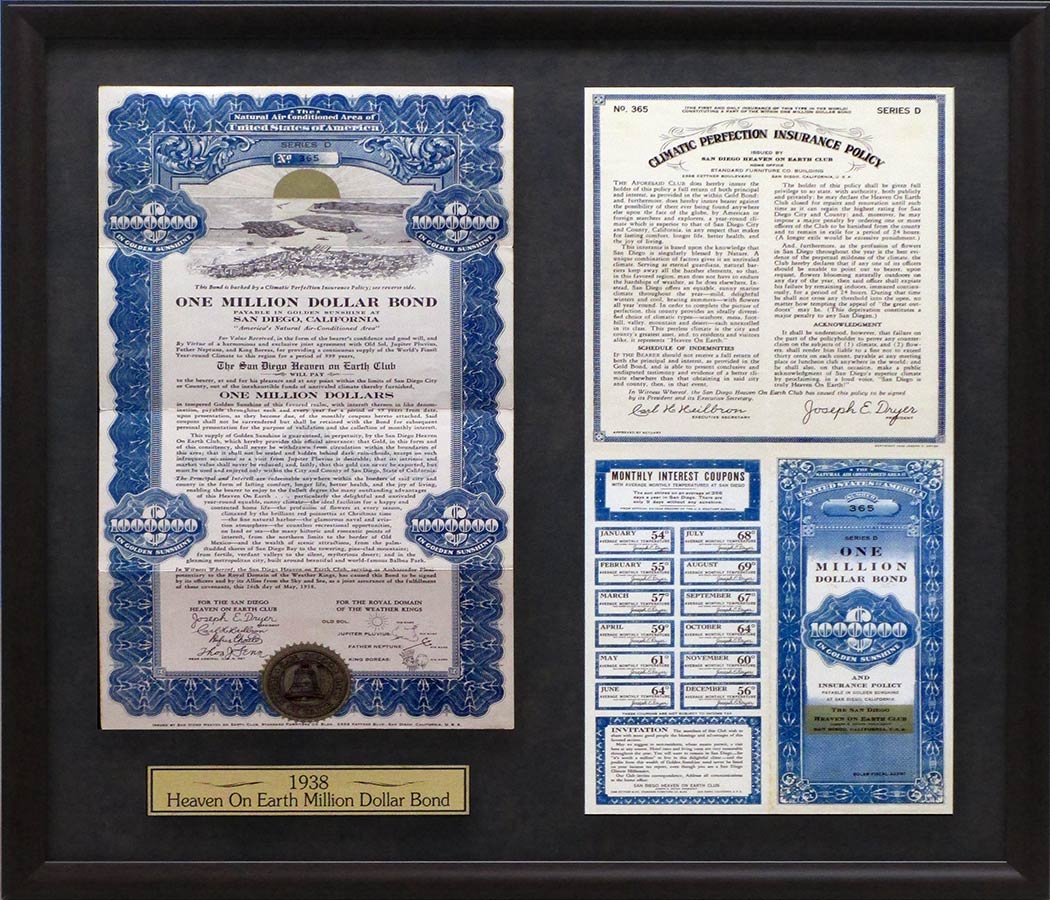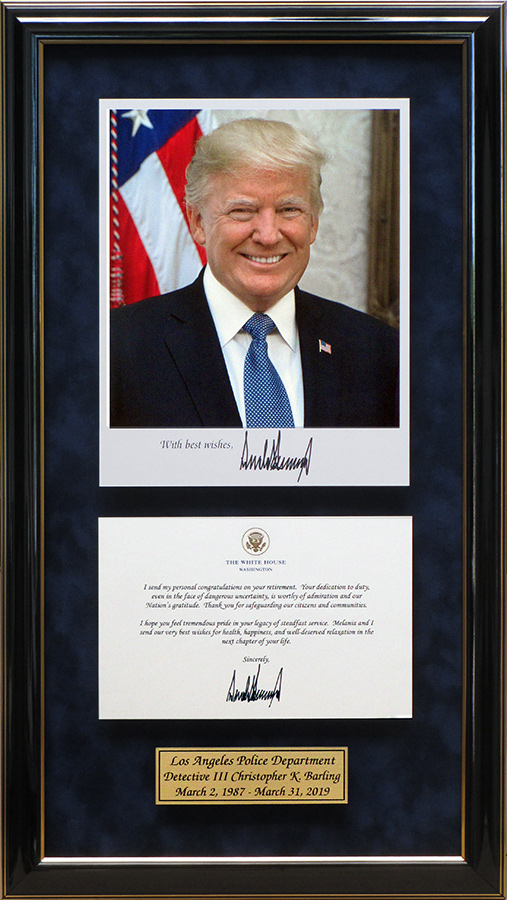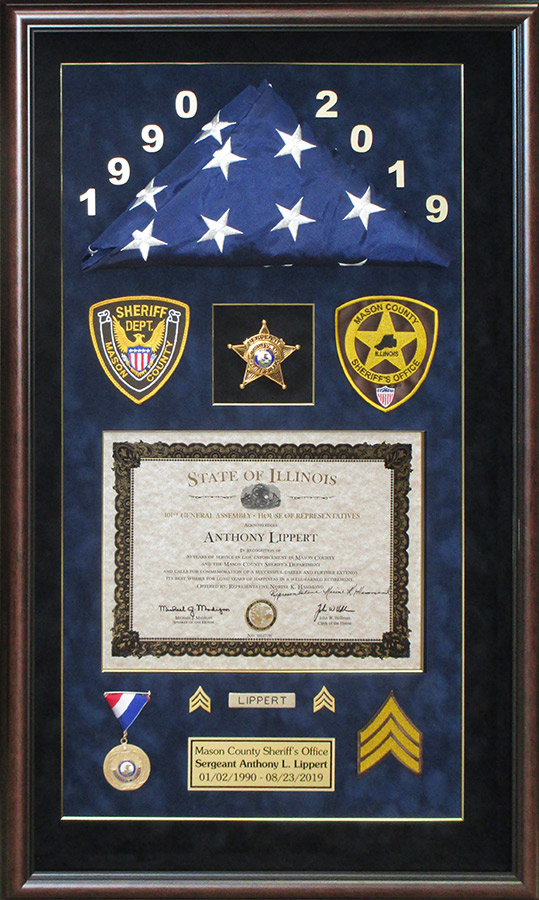 Flag Section
Sheriff Section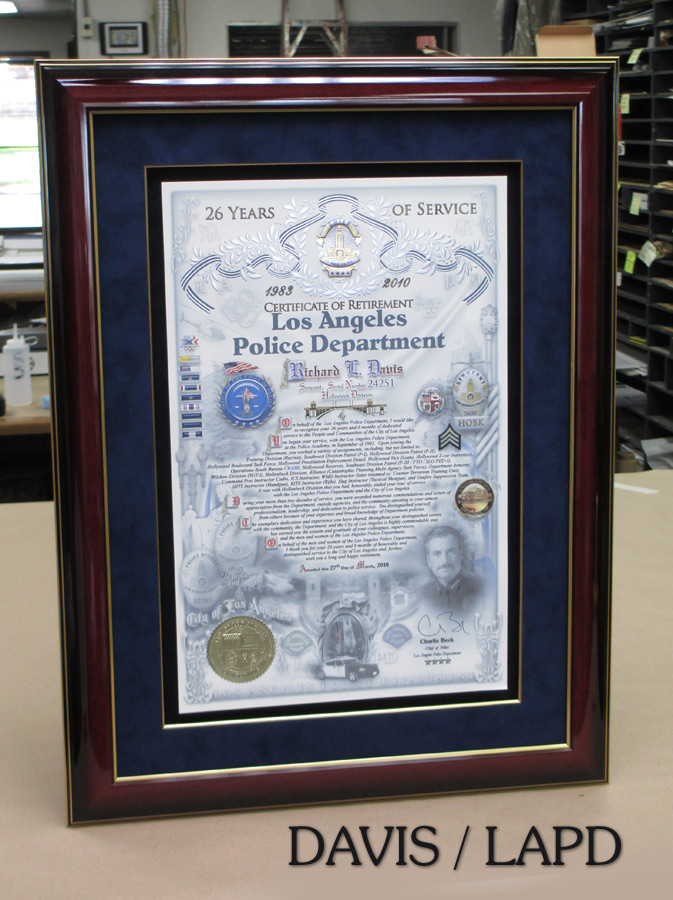 LAPD Section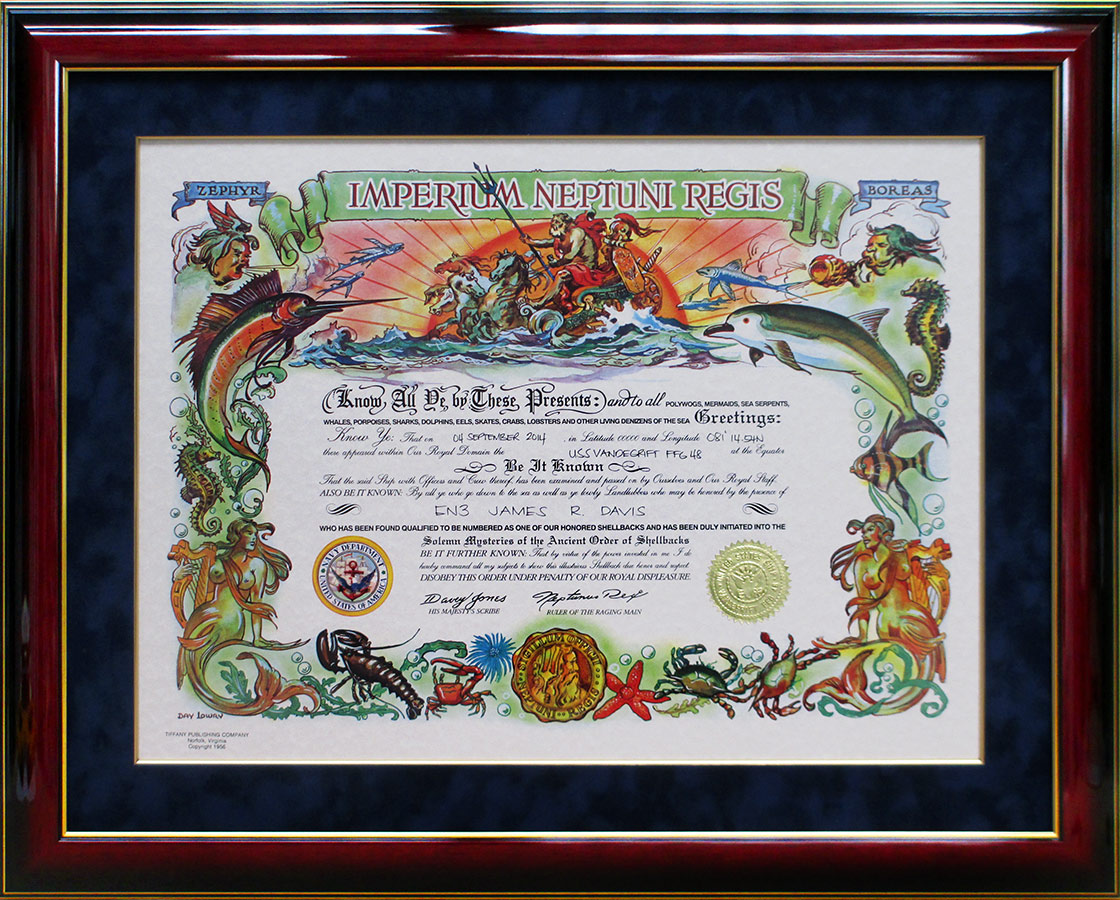 Navy Section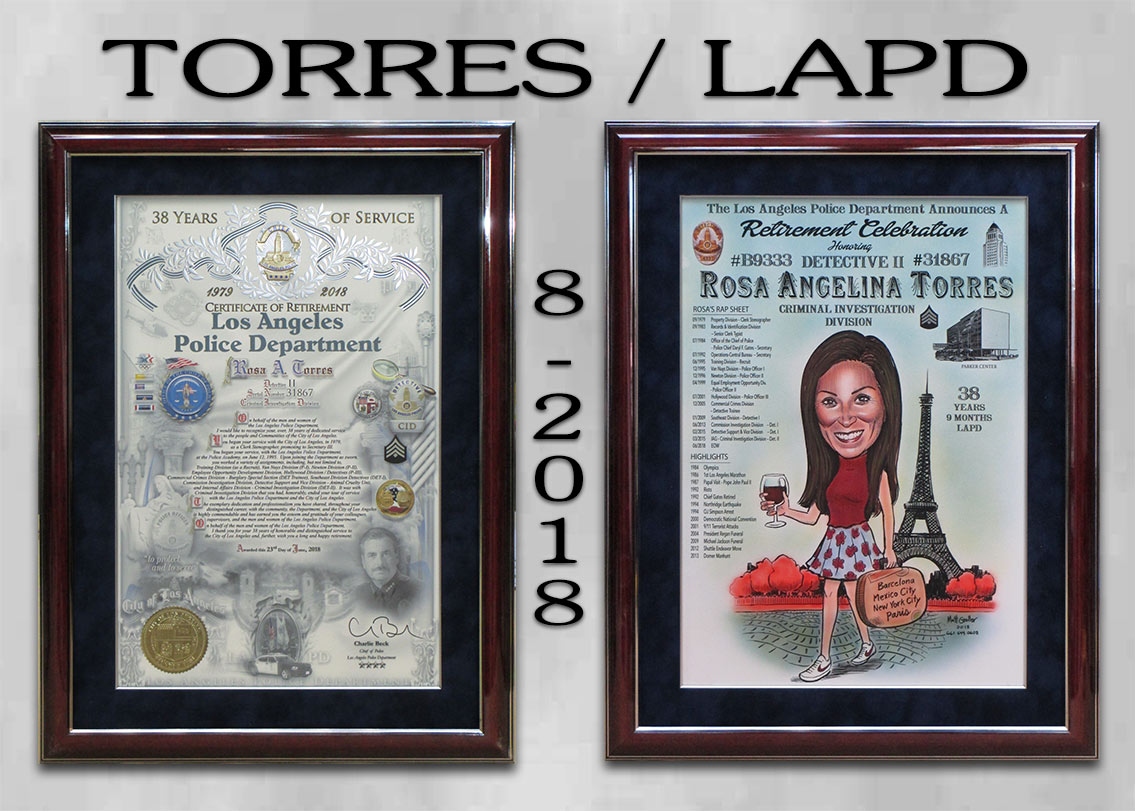 LAPD Section
Caricatures Section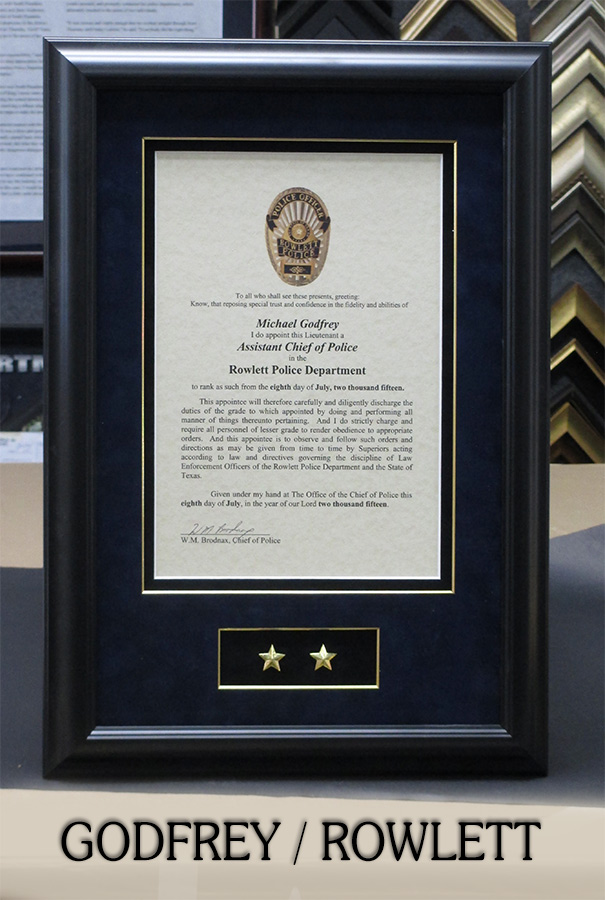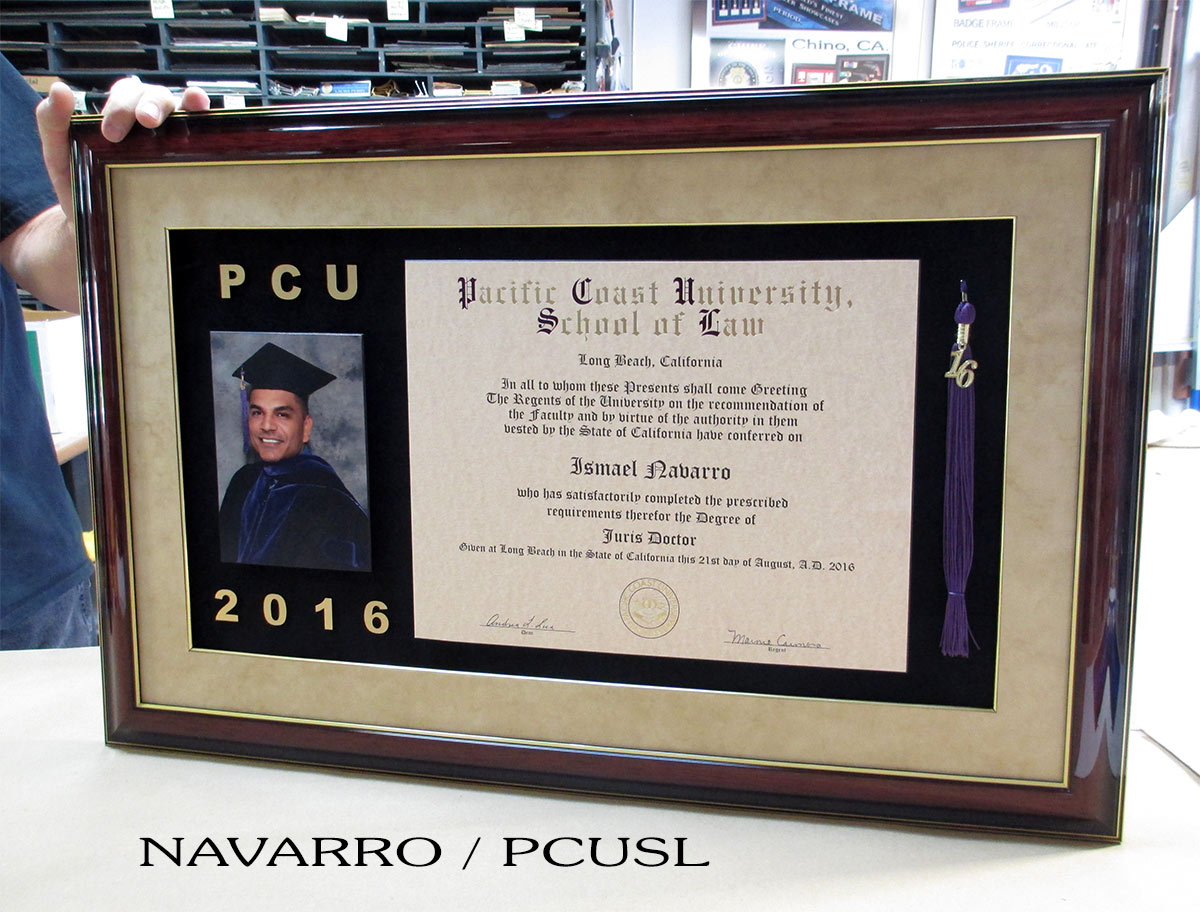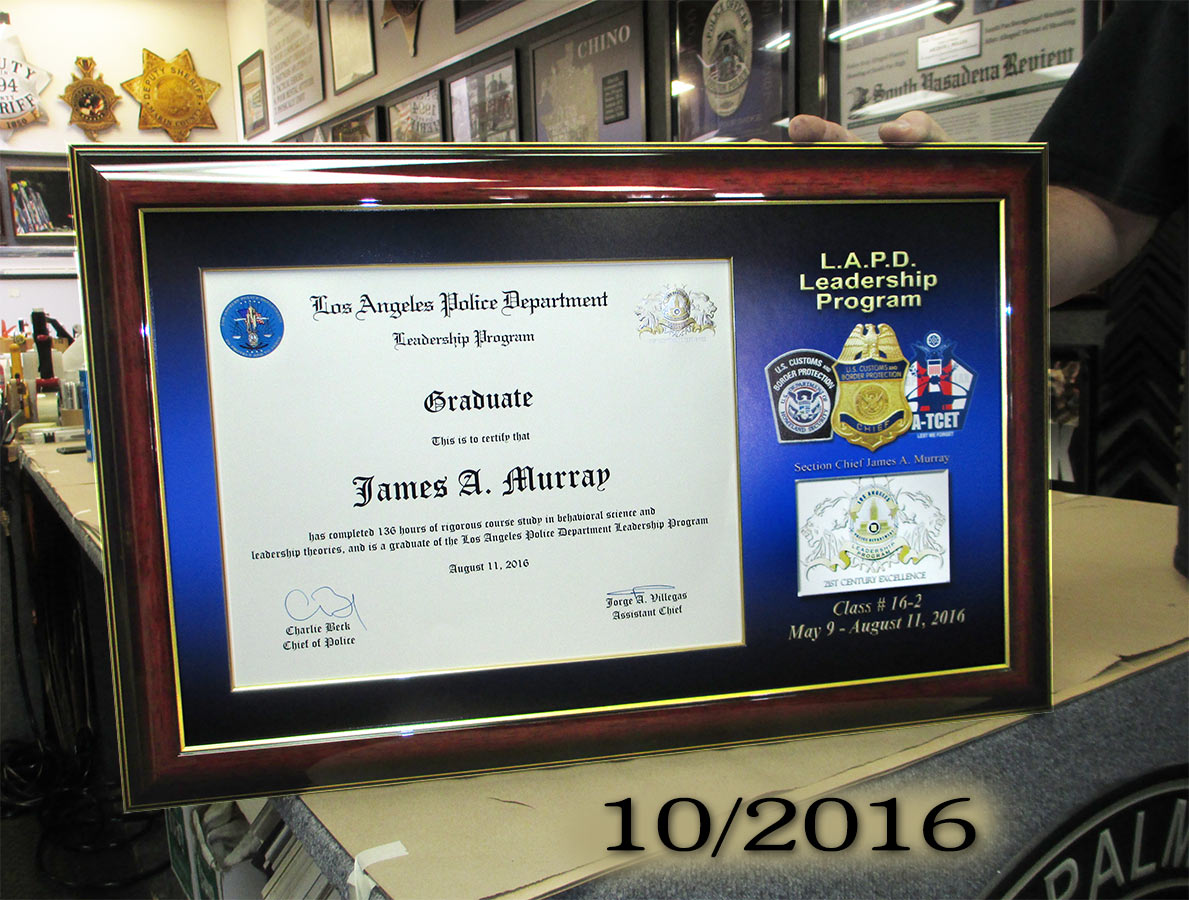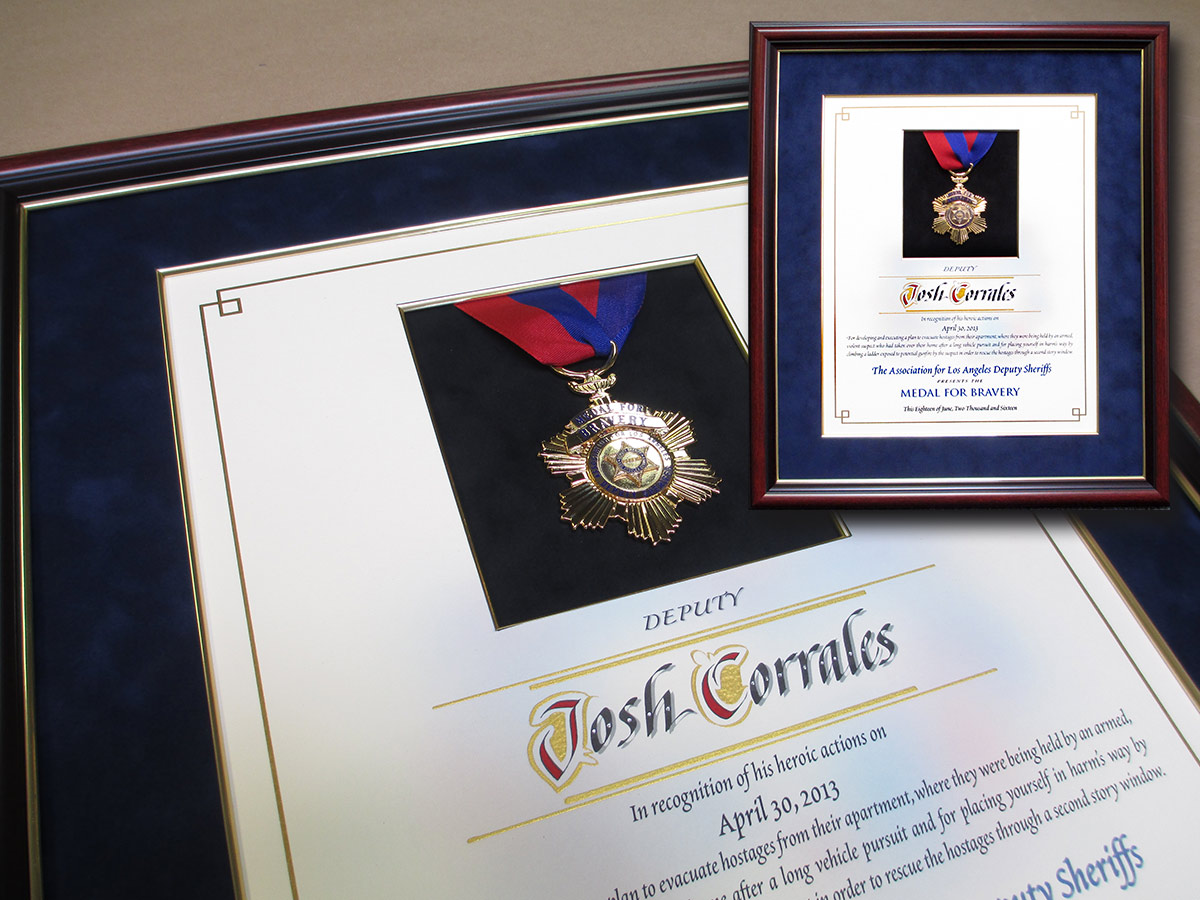 Medals/Award Framing Section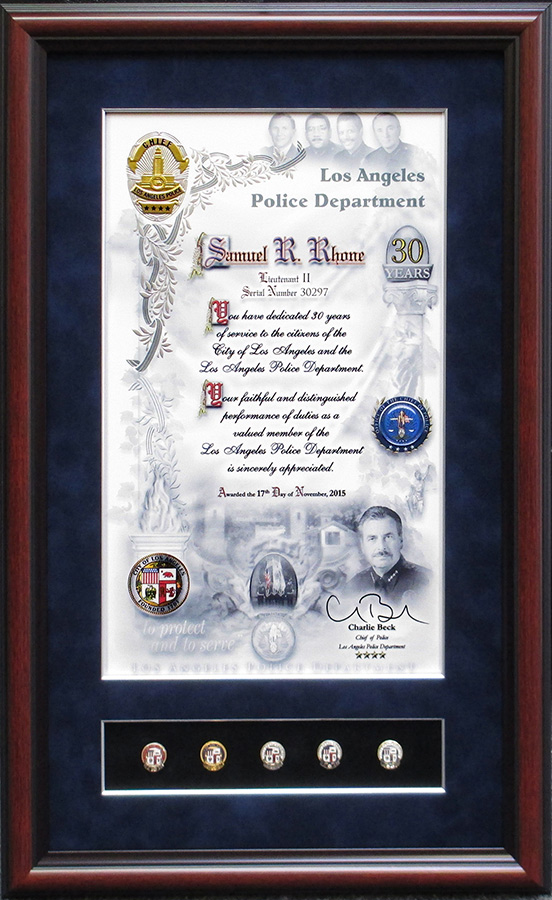 LAPD Section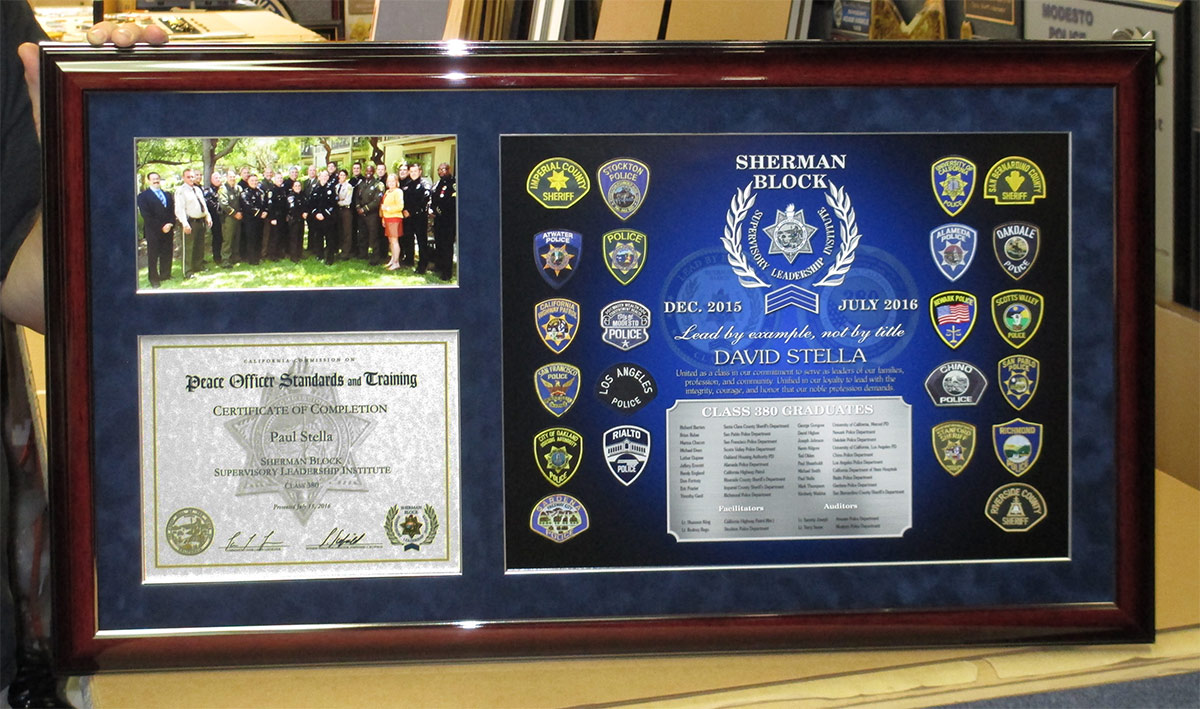 SLI Leadership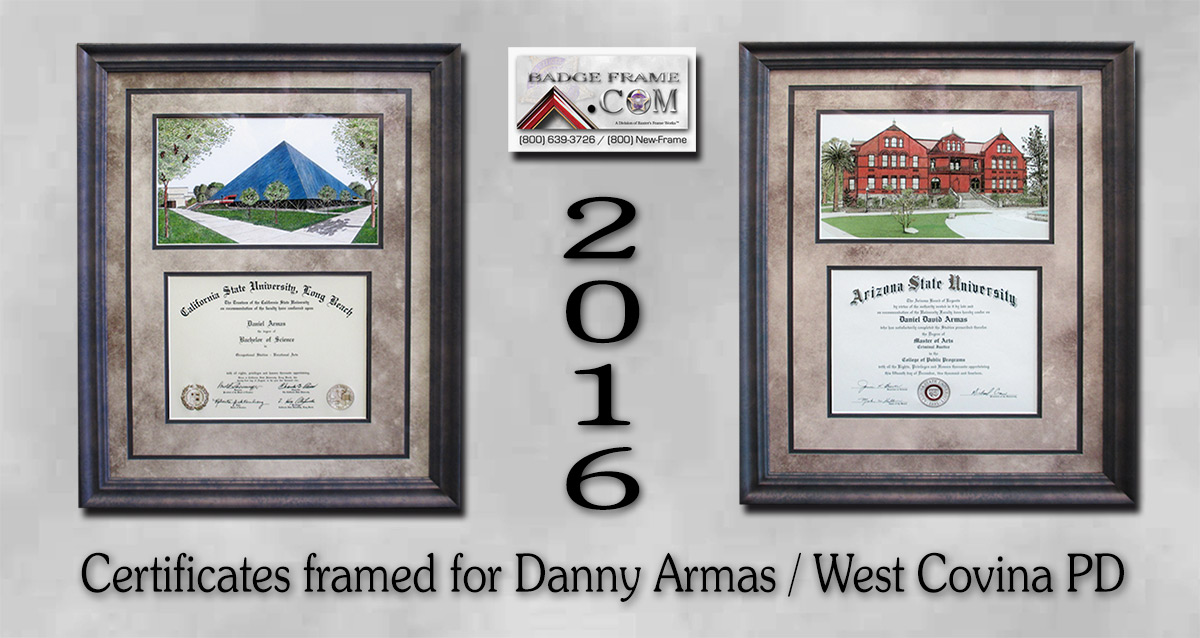 "Other Stuff" Section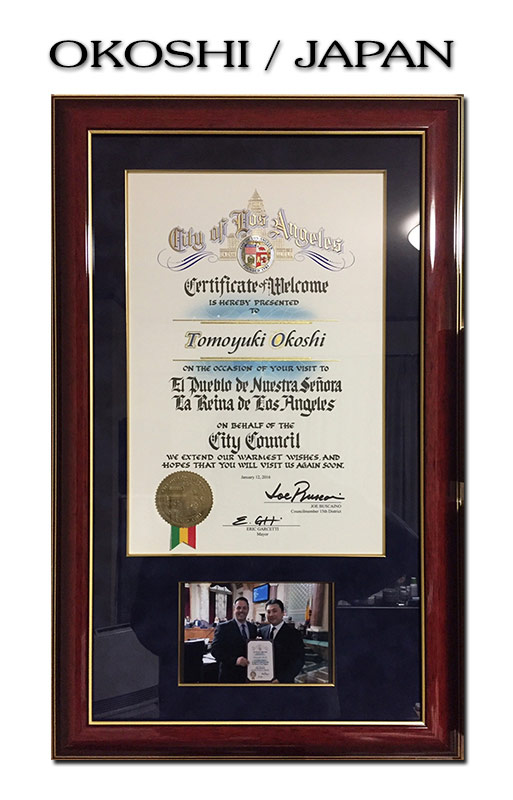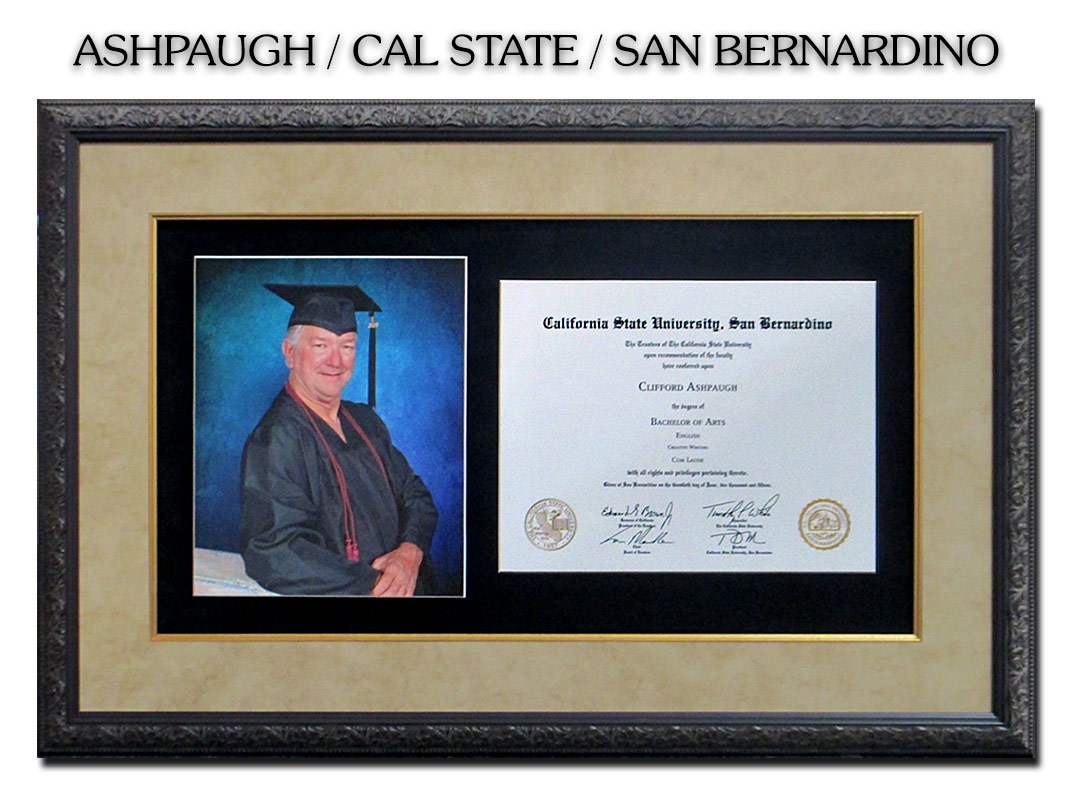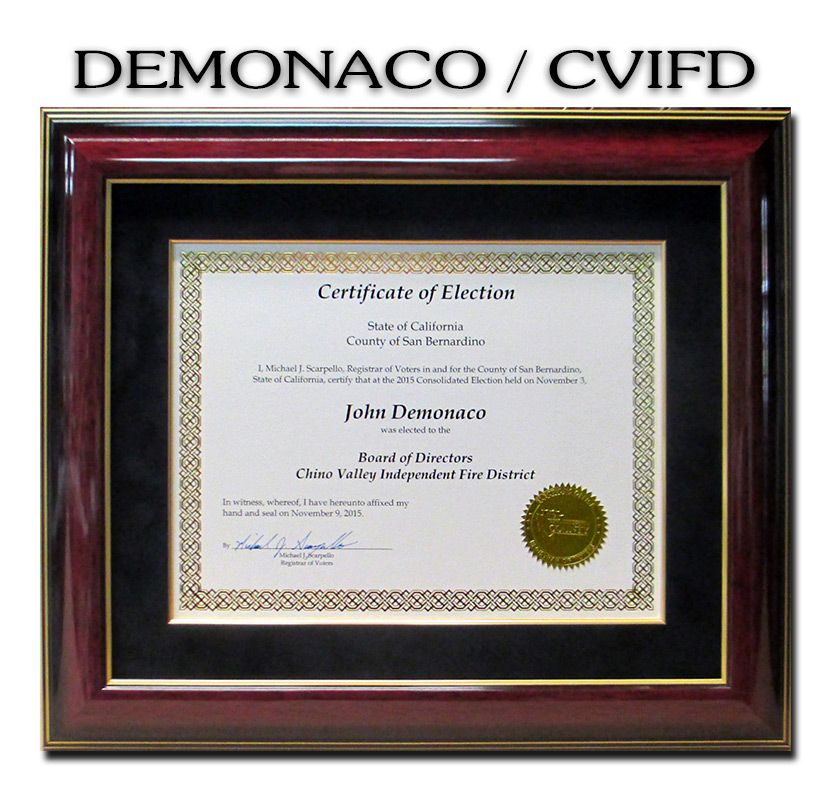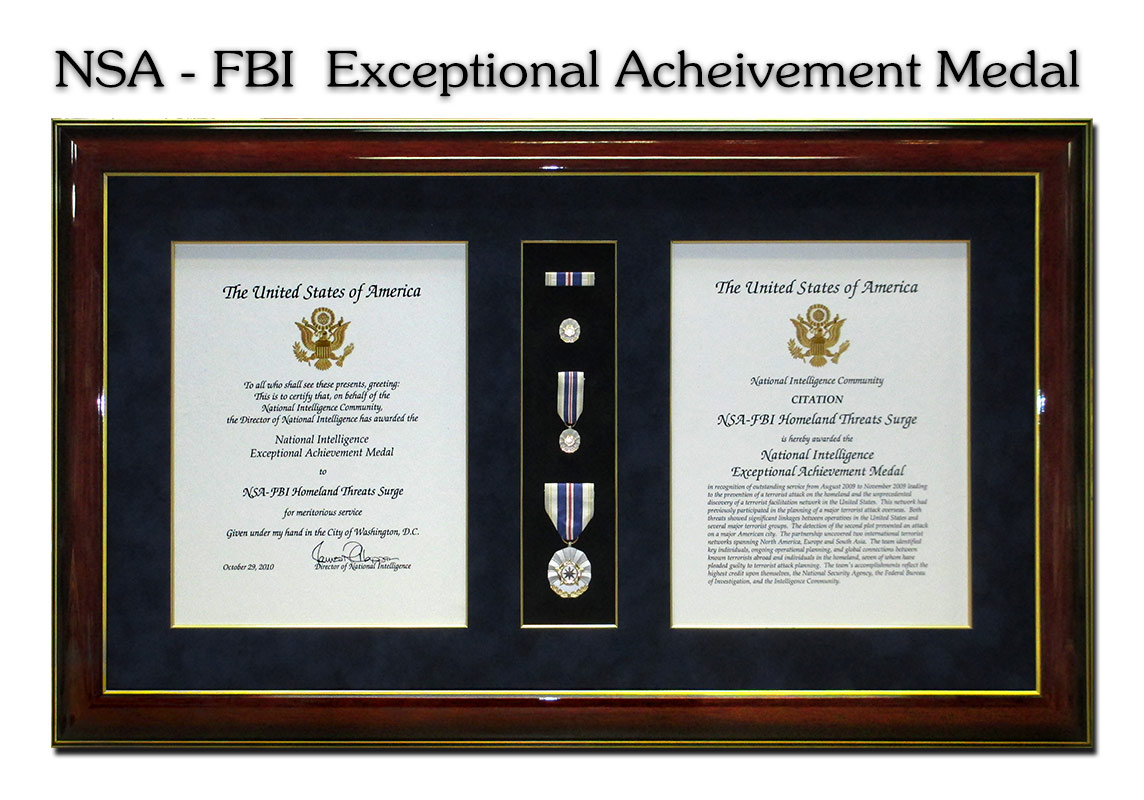 Certificate Framing Section
Medals Section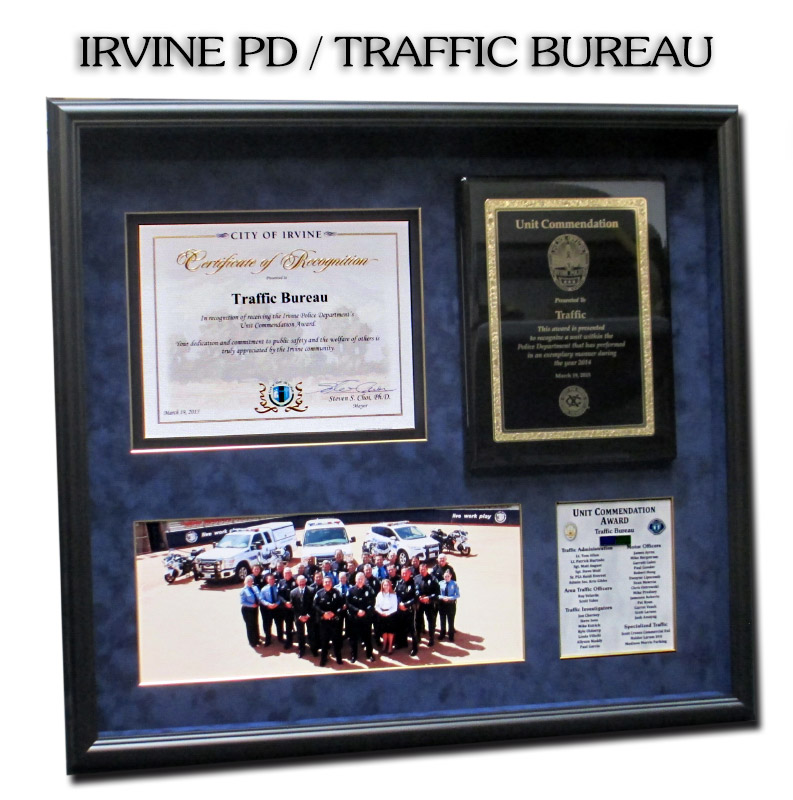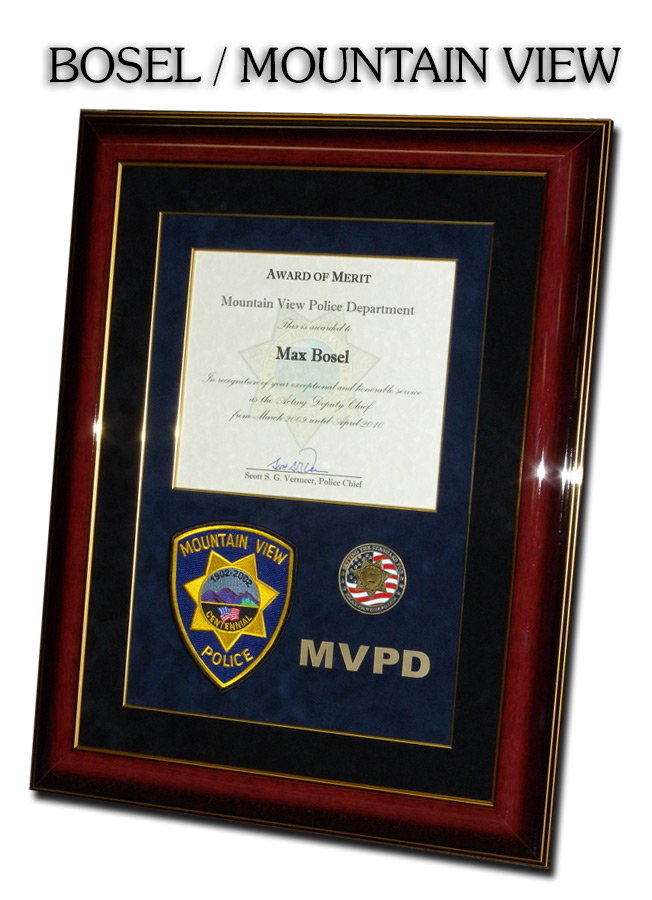 Irvine PD Section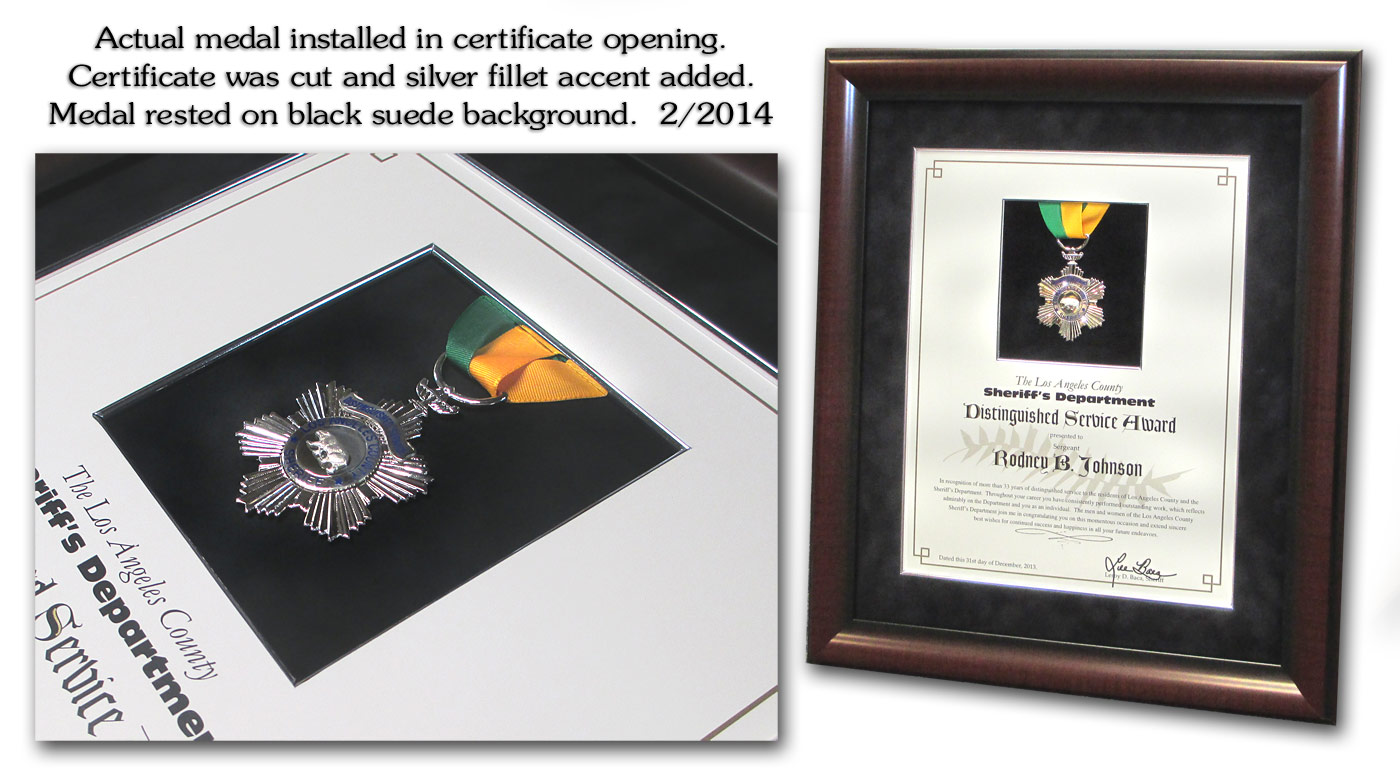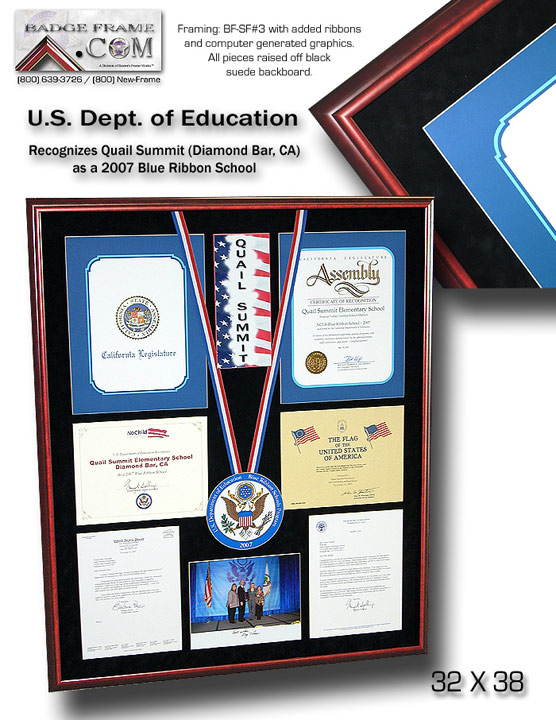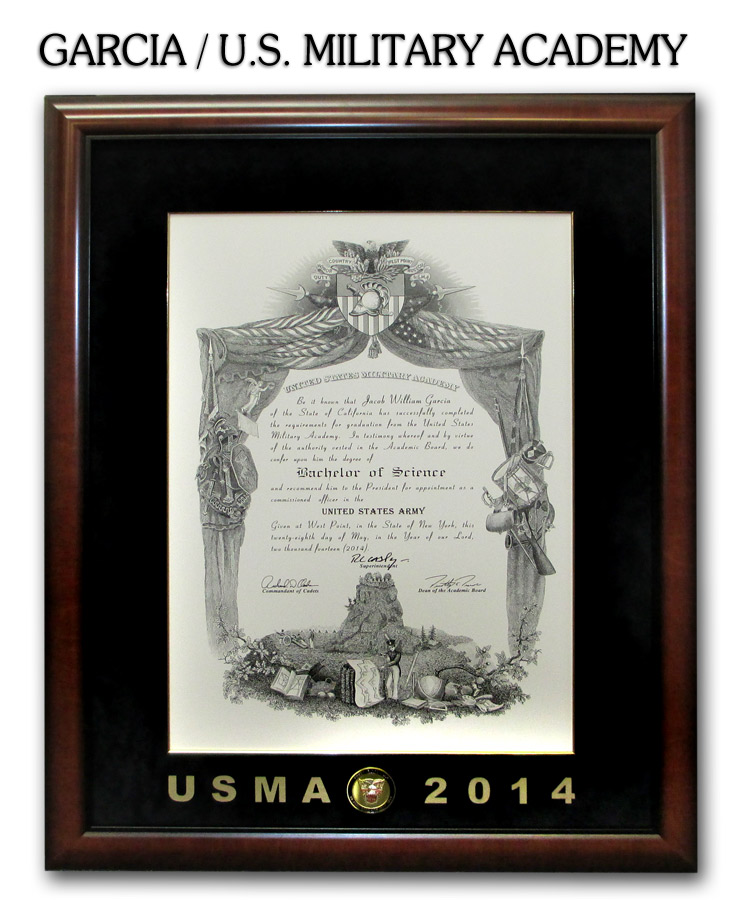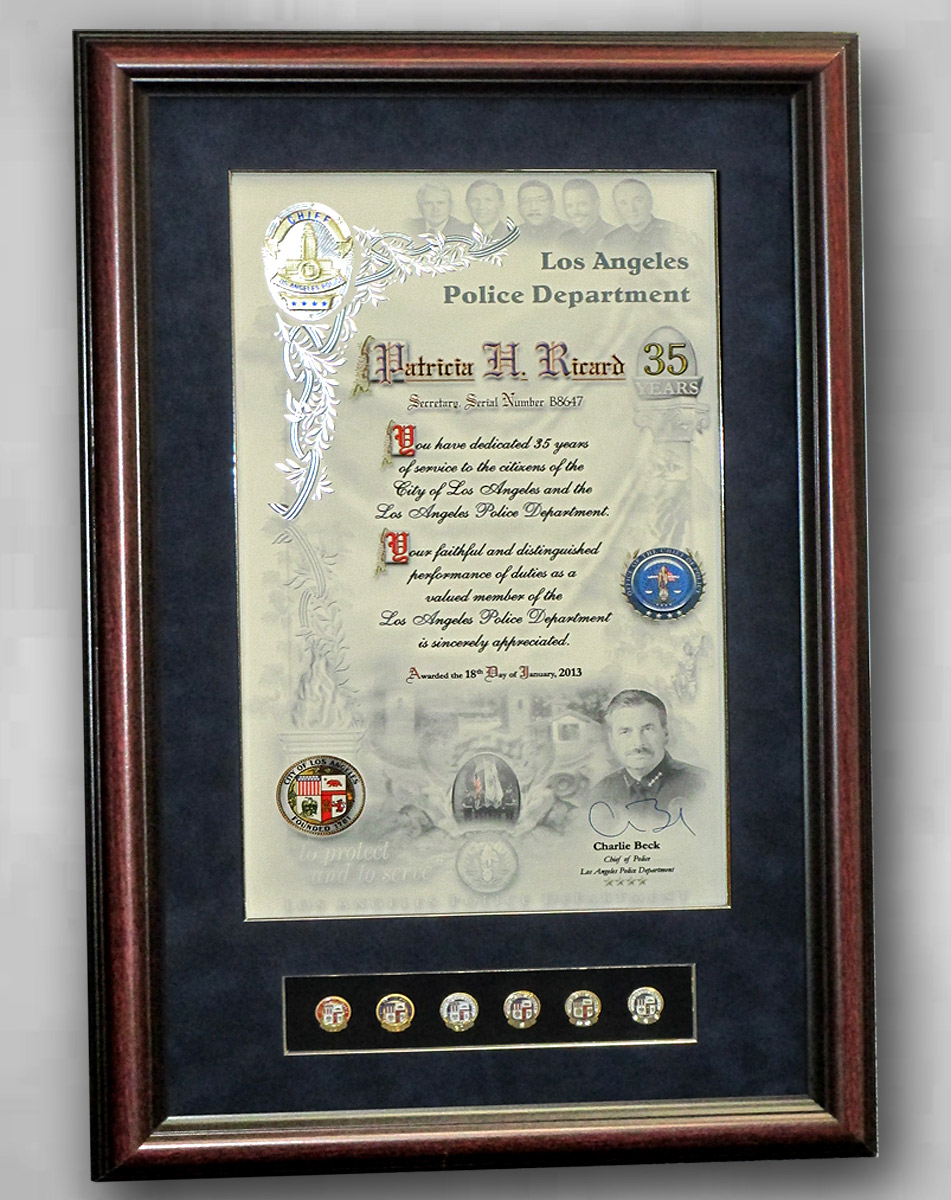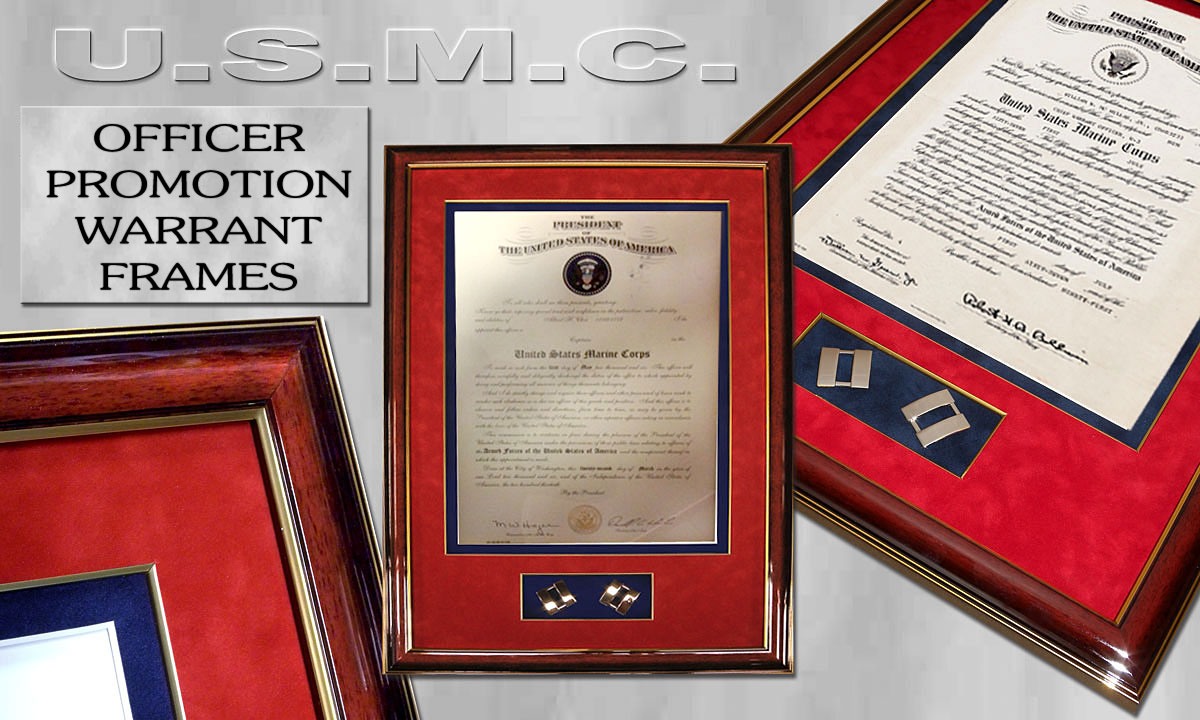 ENLISTED or OFFICER
U.S.M.C. Warrant Promotion Frames...
Custom sized to fit!. Just tell us the size of YOUR certificate!
Glossy mahogany with gold accent, marine red suede top mat, gold fillet and choice of bottom accent color.
Warrant opening can vary as needed (opening shown is for 10x14 certificate). Bottom opening for rank insignia.
Flexi-points in the back so you can take apart and easily tape in your certificate. Insignia or pins will hold
by pushing them into the suede backboard. Packing and shipping is additional.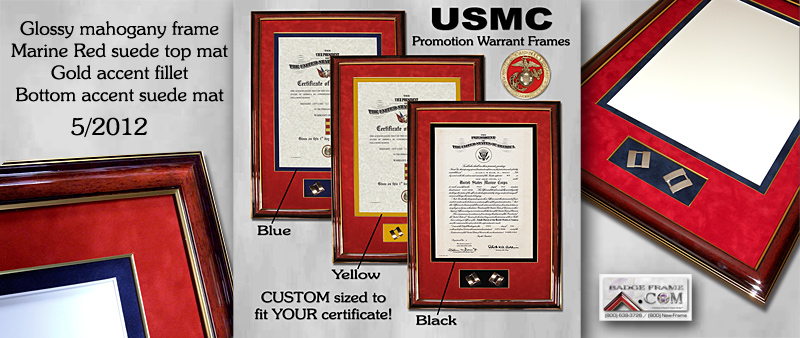 Larger Image Here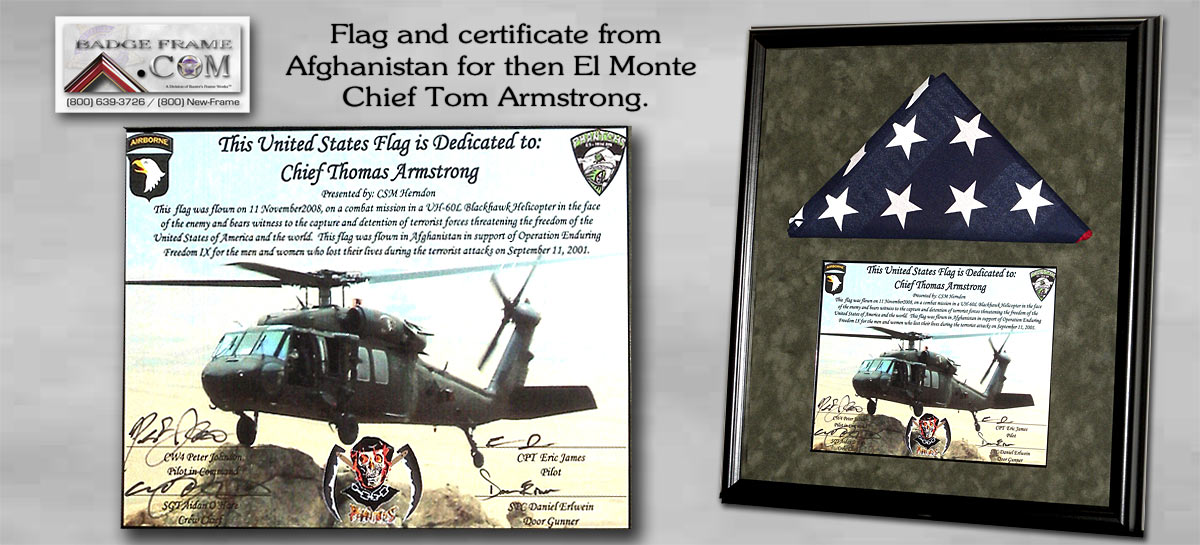 See more flag projects here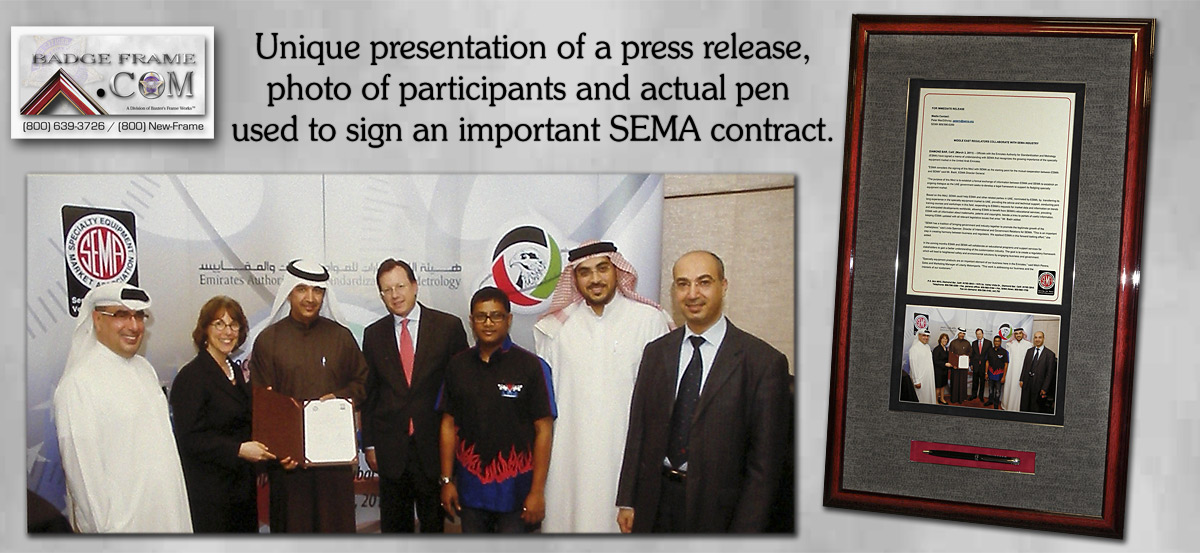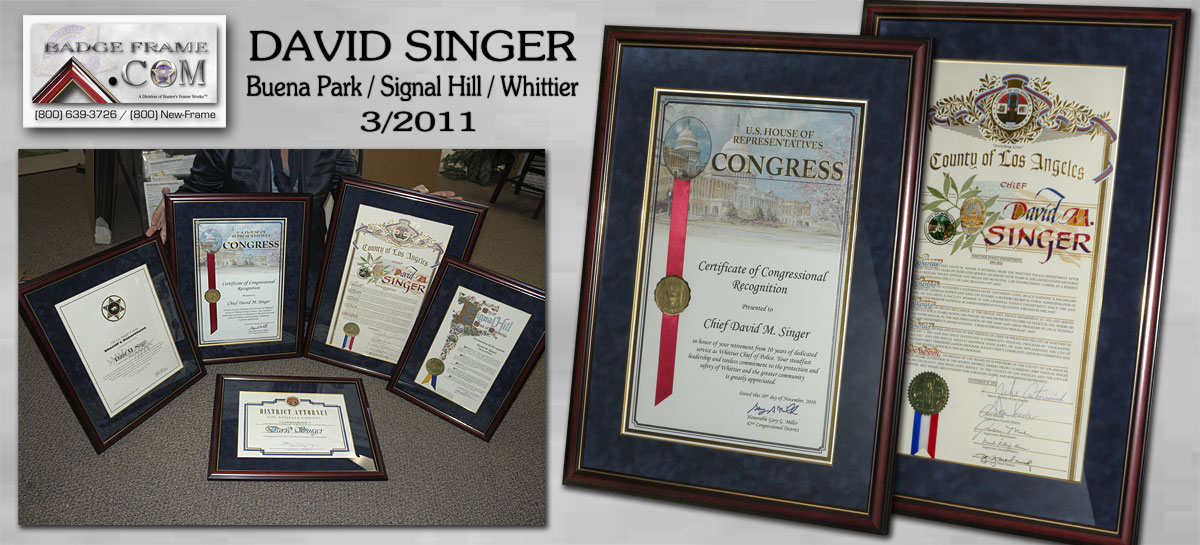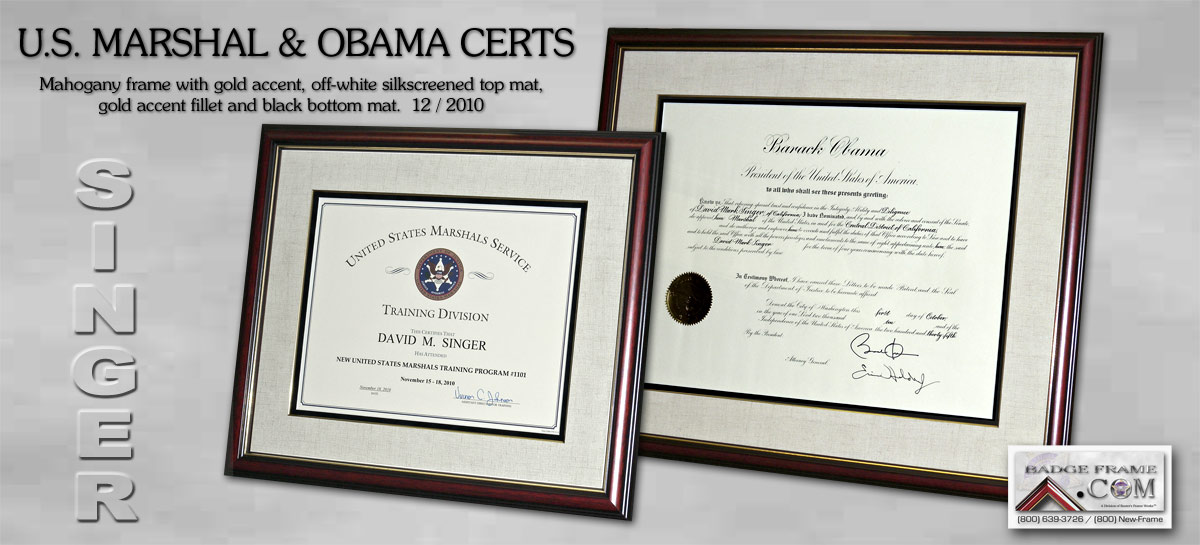 These were intentionally laid out to fit as a wall grouping with 3" in between all frames.
All framed in Black Leather with varied mat styles to keep the presentation interesting.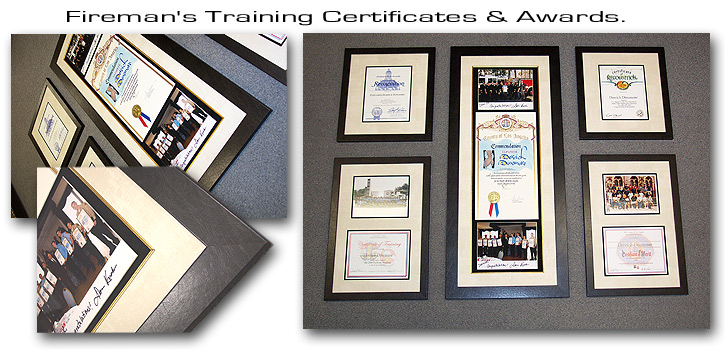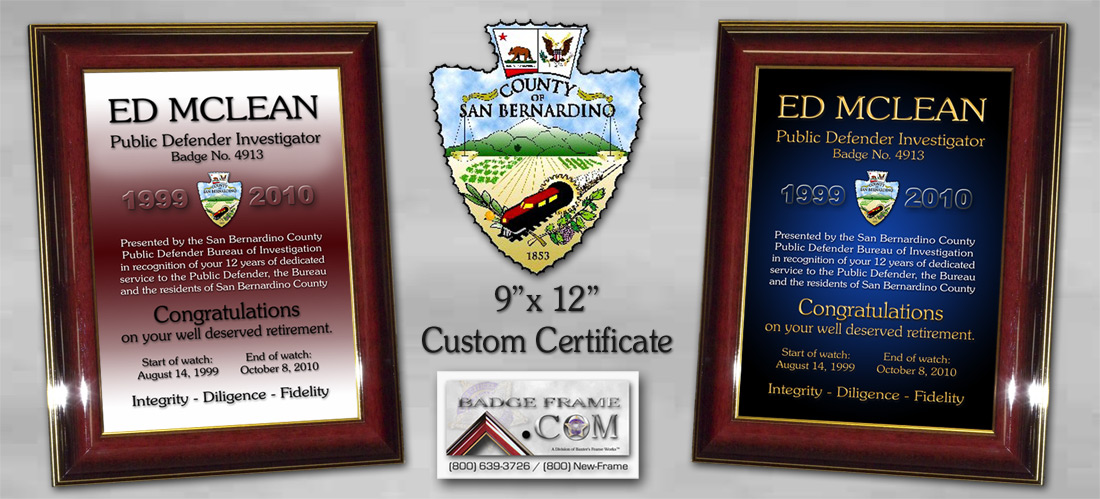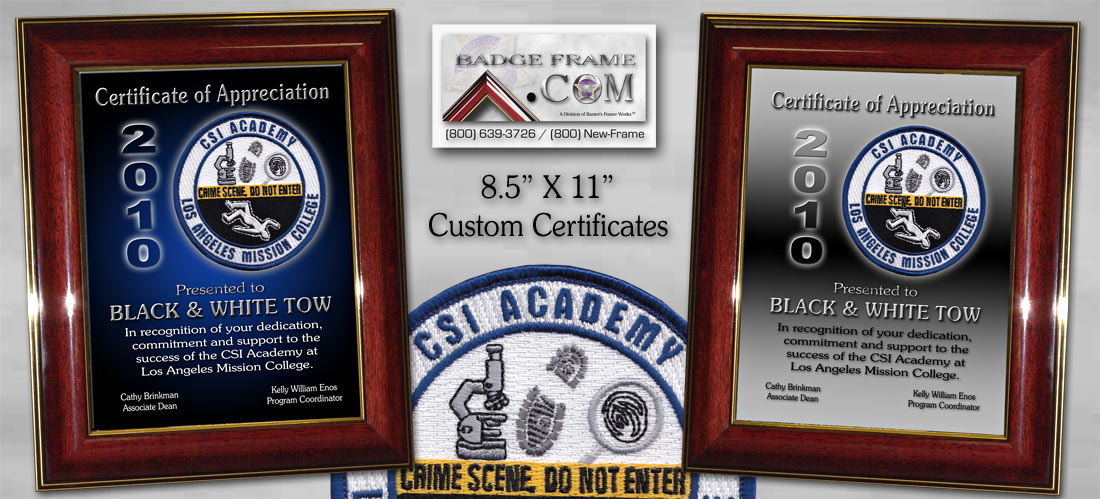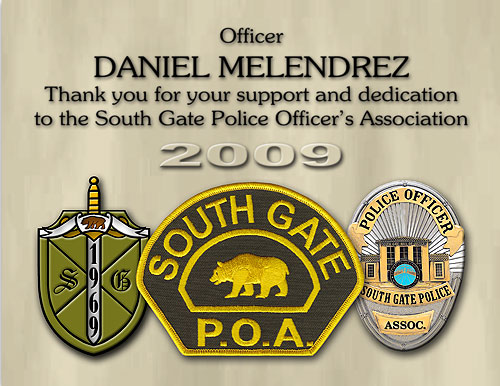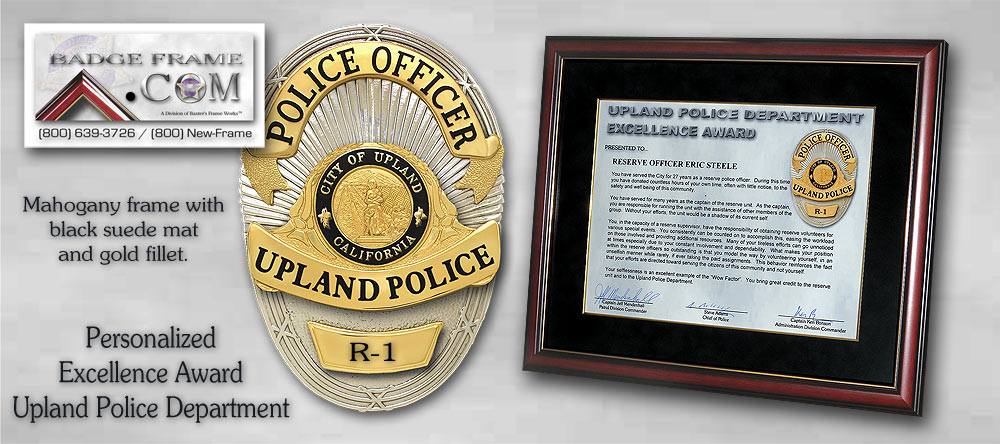 The images below are from our company Baxter's Frame Works. WWW.BaxtersFrameWorks.Com
Assorted diploma and certificate framing options are shown.


CERTIFICATES & DIPLOMAS...


Here are several ways of framing your Certs, Diplomas or related projects.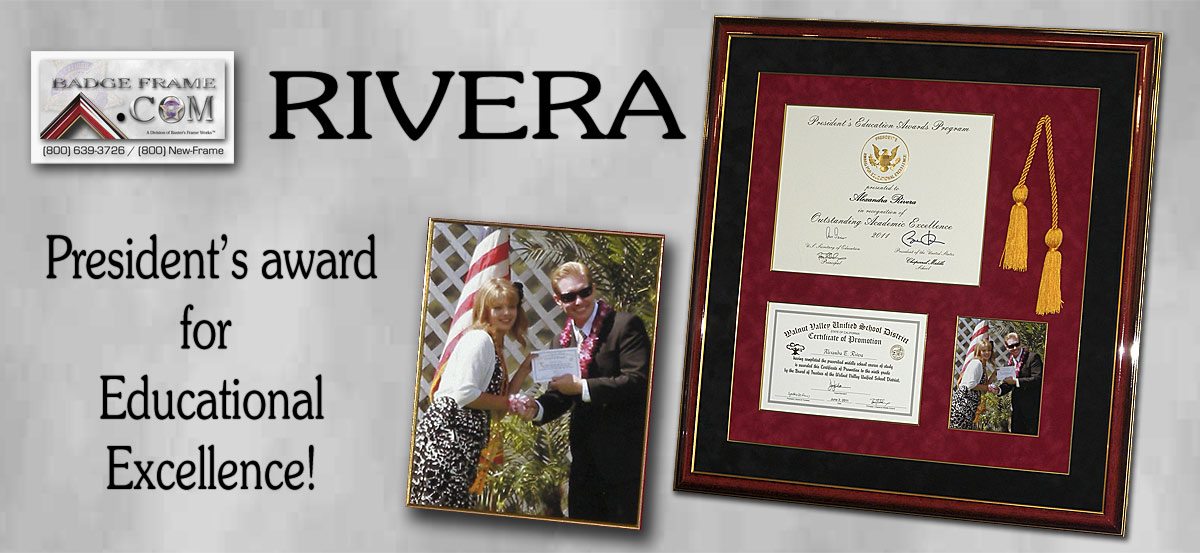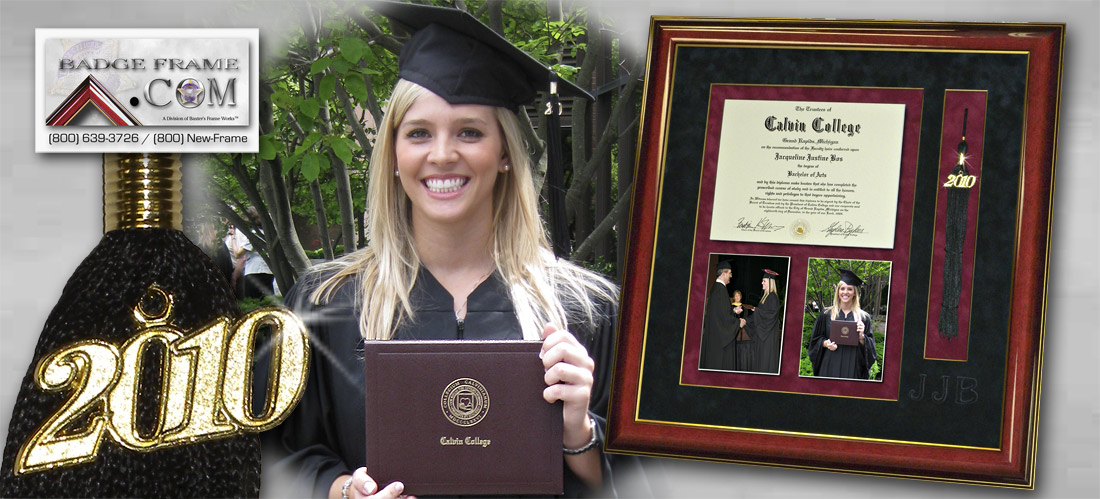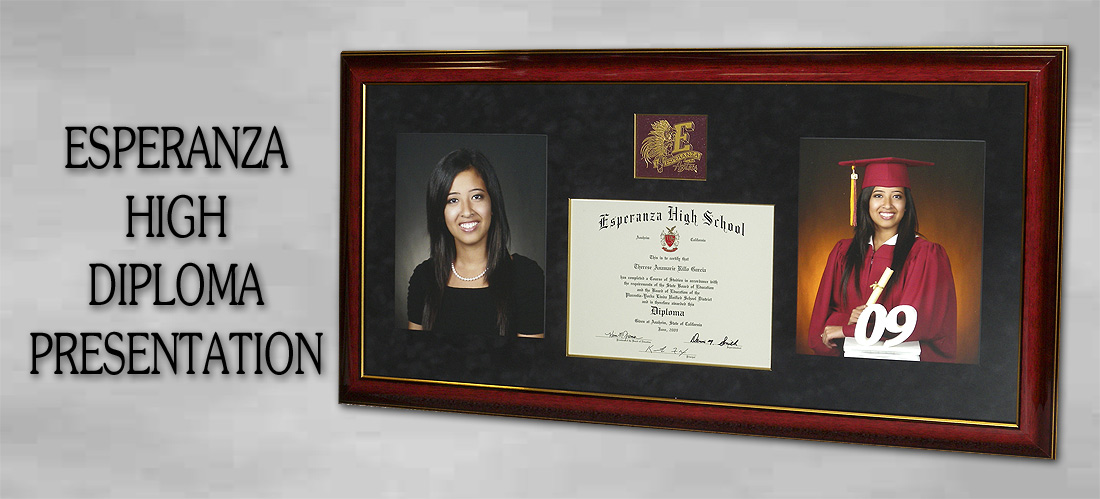 | | |
| --- | --- |
| | |
| | Nice presentation that included embossed name under photo |
| | |
| | |
| | |
| | |
| | |
| | |
| | This piece has been framed in a walnut finished frame with the diploma, a ribbon and the student's picture all "raised and floated" off a black suede background. Spacers were used to keep the glass raised off the items. |



CERTIFICATE / DIPLOMA FRAME #4b

This frame is specifically made to hold a 8.5" X 11" document or certificate.
It has an imported mahogany glossy lacquer frame with gold accents, has 2" black acid-free suede mat
with an inner gold fillet and is ready for easy document insertion and hanging.
This is a custom made frame by Baxter's Frame Works and is not available anywhere else.

Versions without matting or any custom size are also available / EM with questions / requests.

Here's a big one. Panorama school photo with Tassel & school medallion, framed in walnut burl.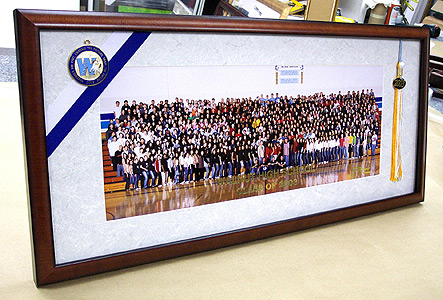 "Senior Moment"
Here's a neat way to display some photos.
These photos have been "raised & floated" off a light backboard and then a "black-core"
top mat was cut to follow the design. "Ribbons" of mat board were used in the corners to accentuate the school colors.



Diploma with Ribbons & Medallions

This was a nice piece. A diploma raised off black suede with the two ribbons and four openings cut out for medallions. A tan marble mat was chosen for the top with a gold "fillet" used to accent the school seal.



---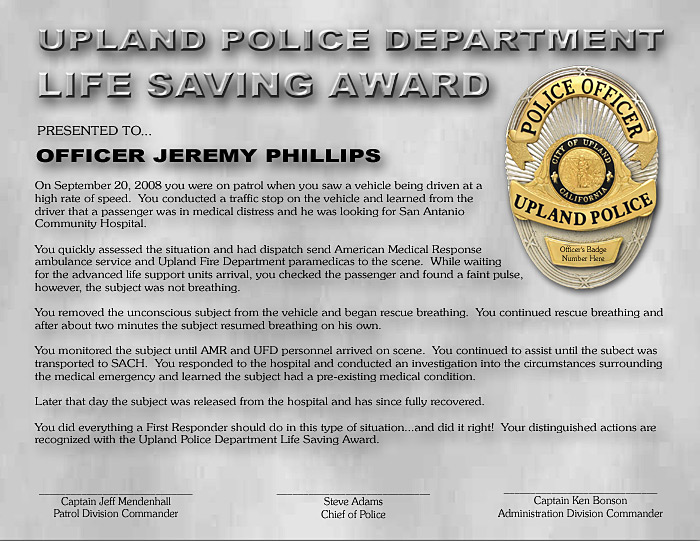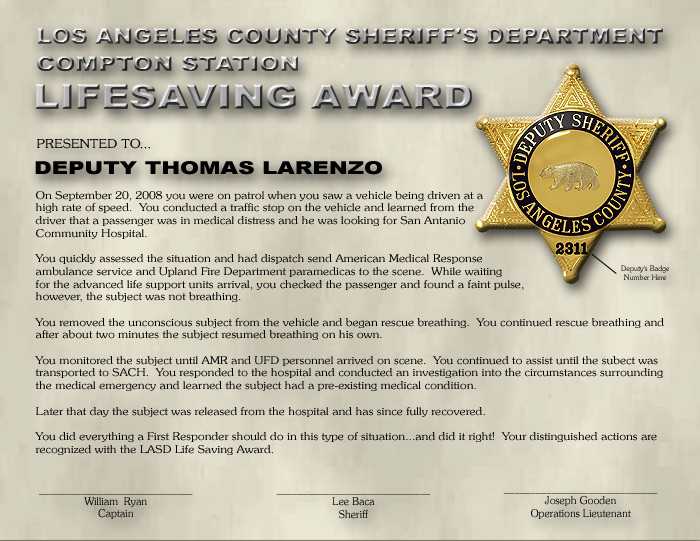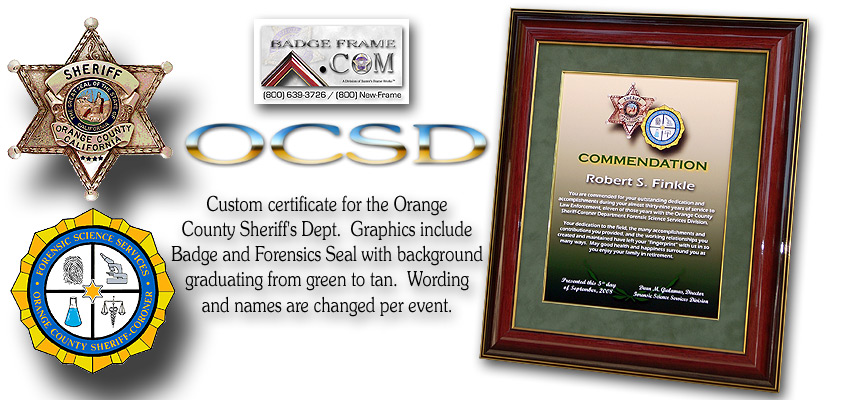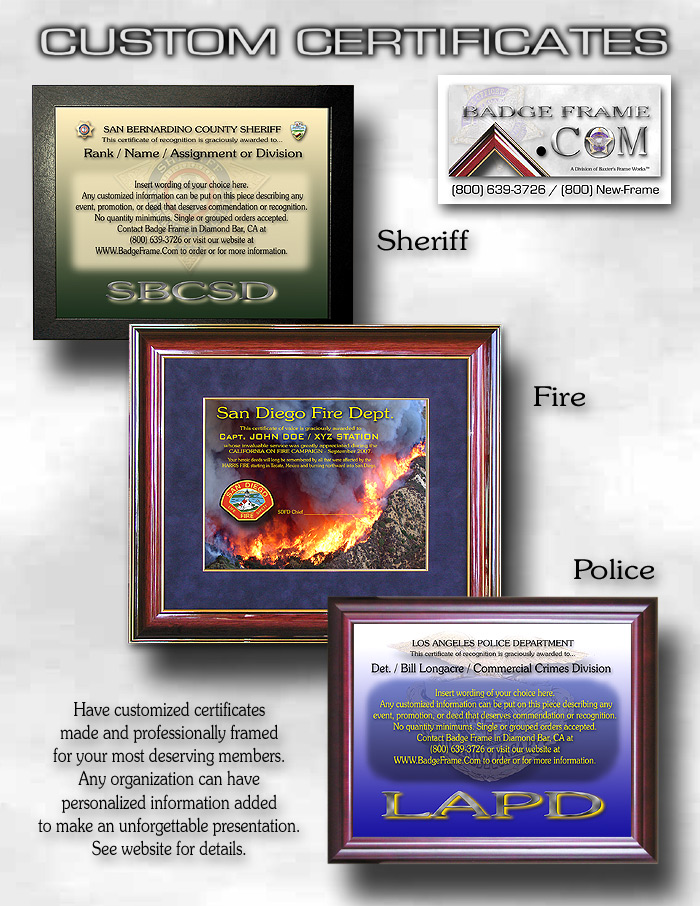 Actual certificate made for OCSD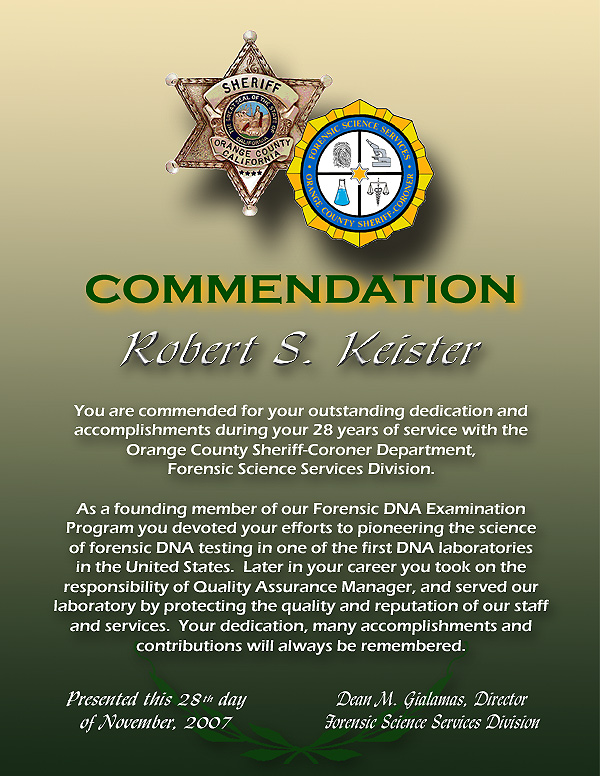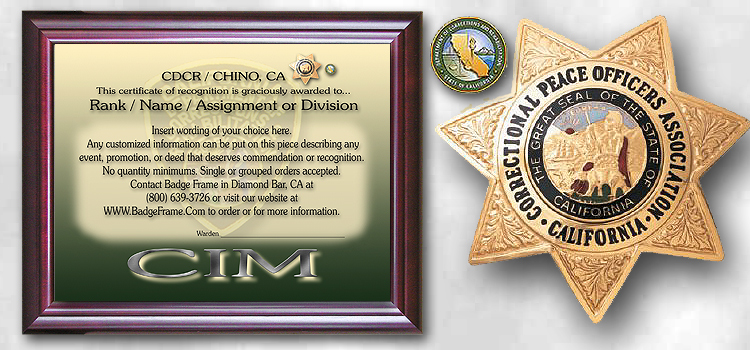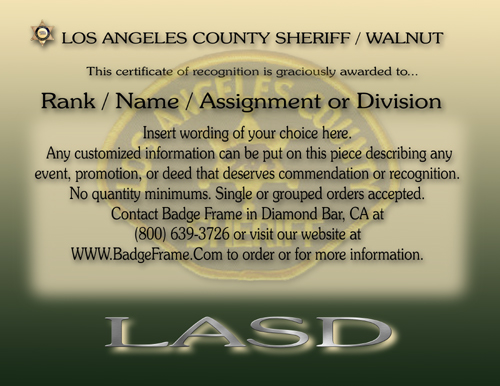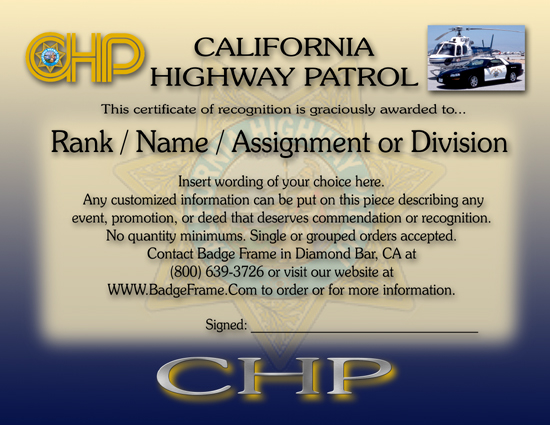 See more of our framing projects at our
Baxter's Frame Works Section
Call us...(800) New-Frame / National Toll Free
© 2005 Baxter's Frame Works / Badge Frame / All Rights Reserved
3811 Schaefer Ave., Suite A Chino, CA 91710 Local (909) 591-3033
EMAIL: fwbill32@verizon.net
EM us here
HEY!!! Don't forget to sign our GUEST BOOK before you bail.