Some of our "Navy associated past projects" are shown below.
You can get ideas for your project by looking through the images.
Bill, I LOVE IT!!!!! That is absolutely beautiful. I am literally in tears. It is perfect. :)
The price is fine---well worth it for something that will be passed down from generation to generation.
Thank you so much. It is gorgeous!!!! - Linda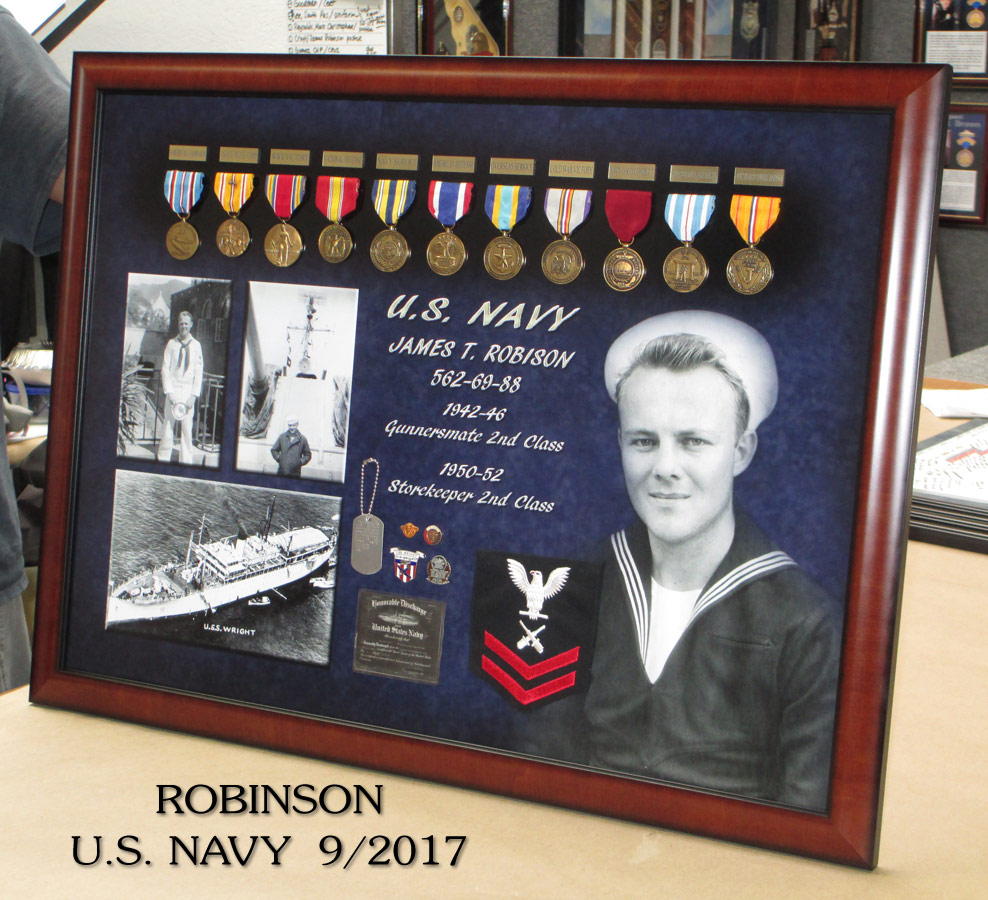 click to enlarge...
AMPARAN - U.S. NAVY
Click on any image to enlarge...
Note: This is a new section on our site. More examples coming shortly.
See more of our framing projects at our
Baxter's Frame Works Section
Call us...(800) New-Frame / National Toll Free
© 2005 Baxter's Frame Works / Badge Frame / All Rights Reserved
3811 Schaefer Ave., Suite A Chino, CA 91710 Local (909) 591-3033