click images to enlarge...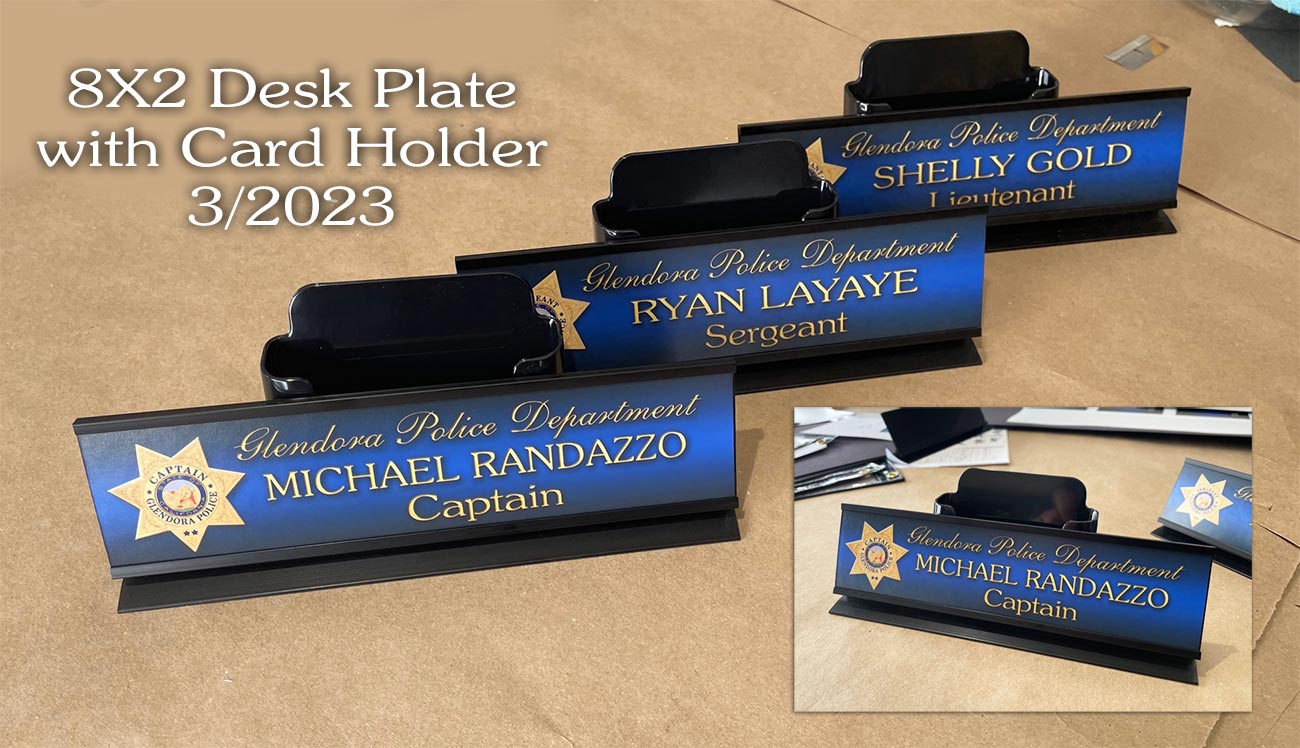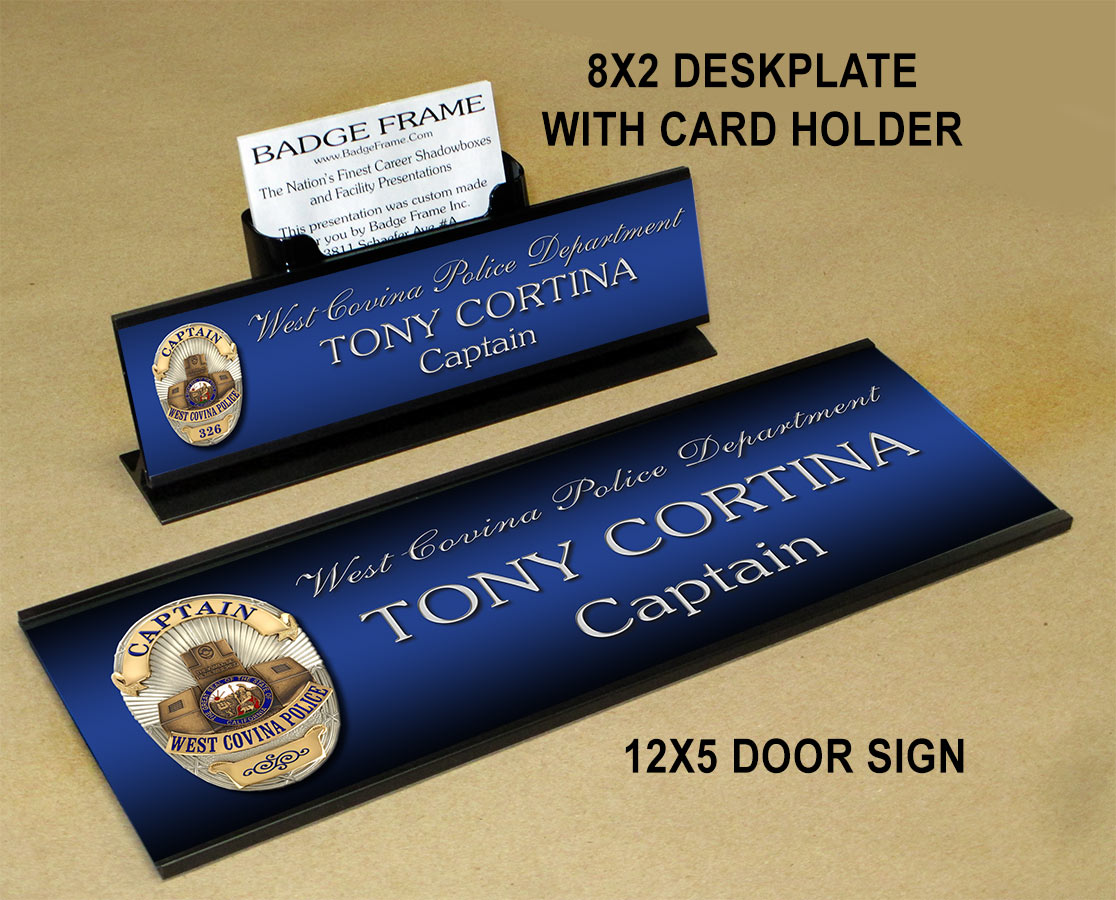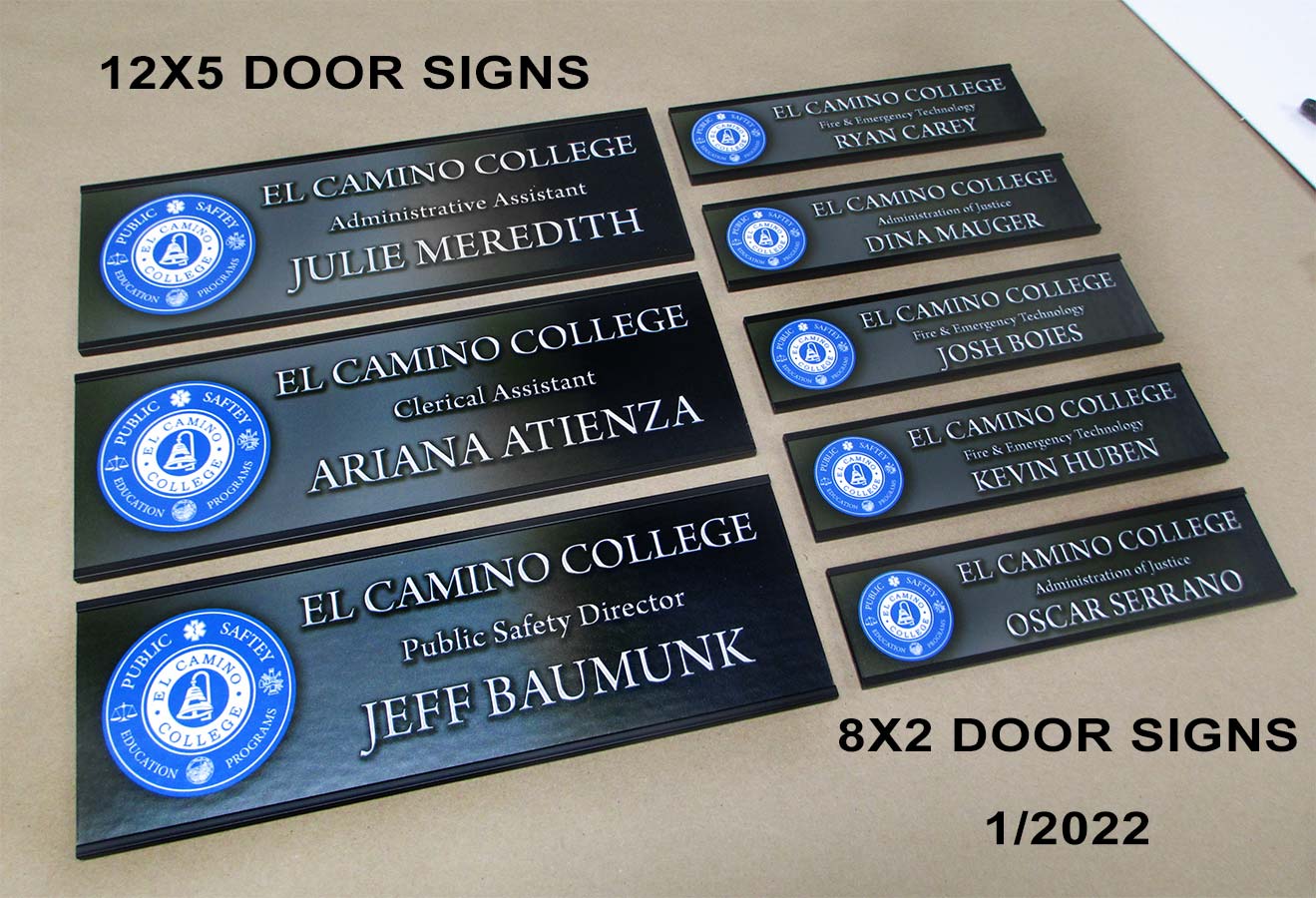 West Covina Section
Door signs Section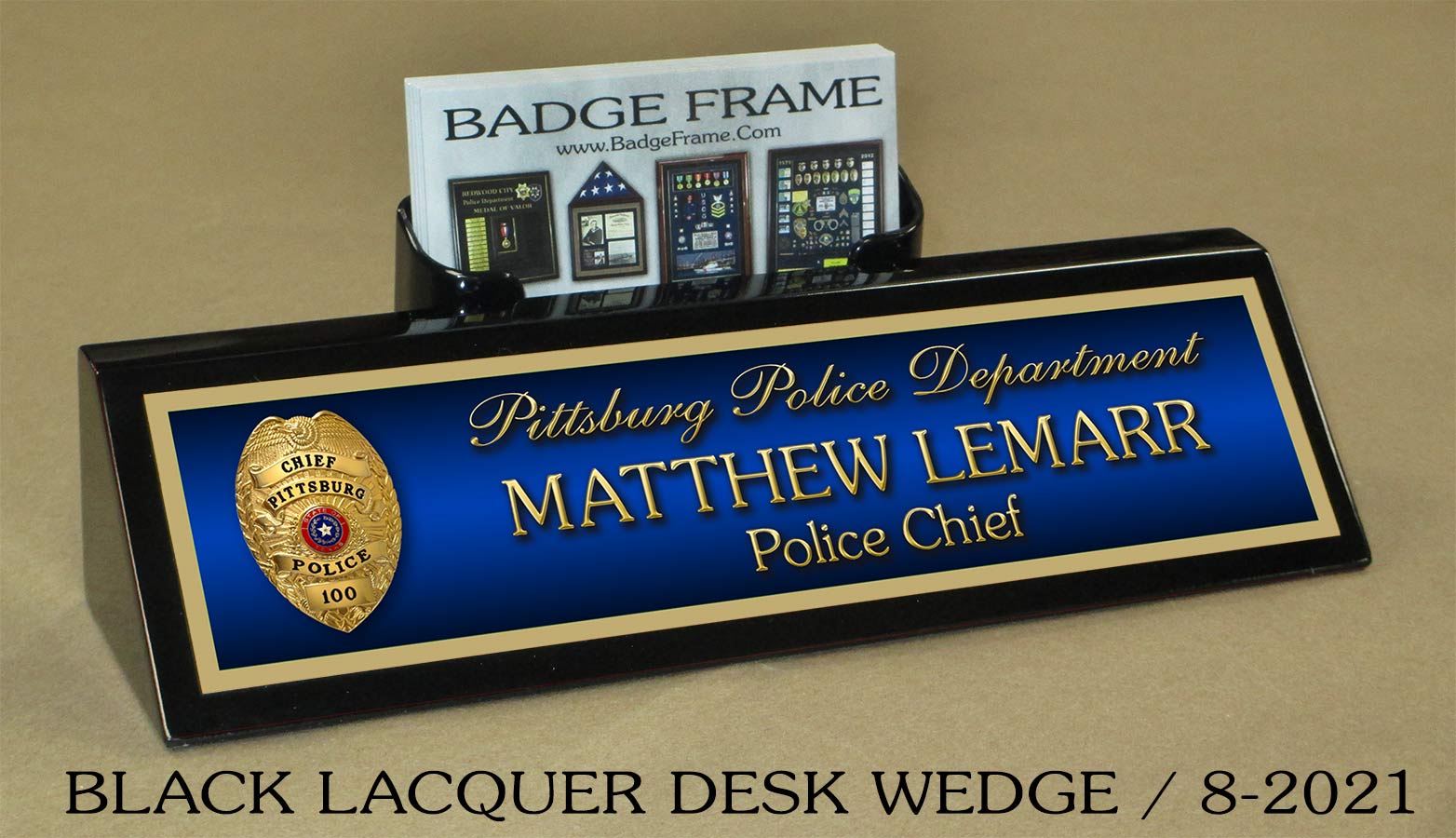 Chief's Section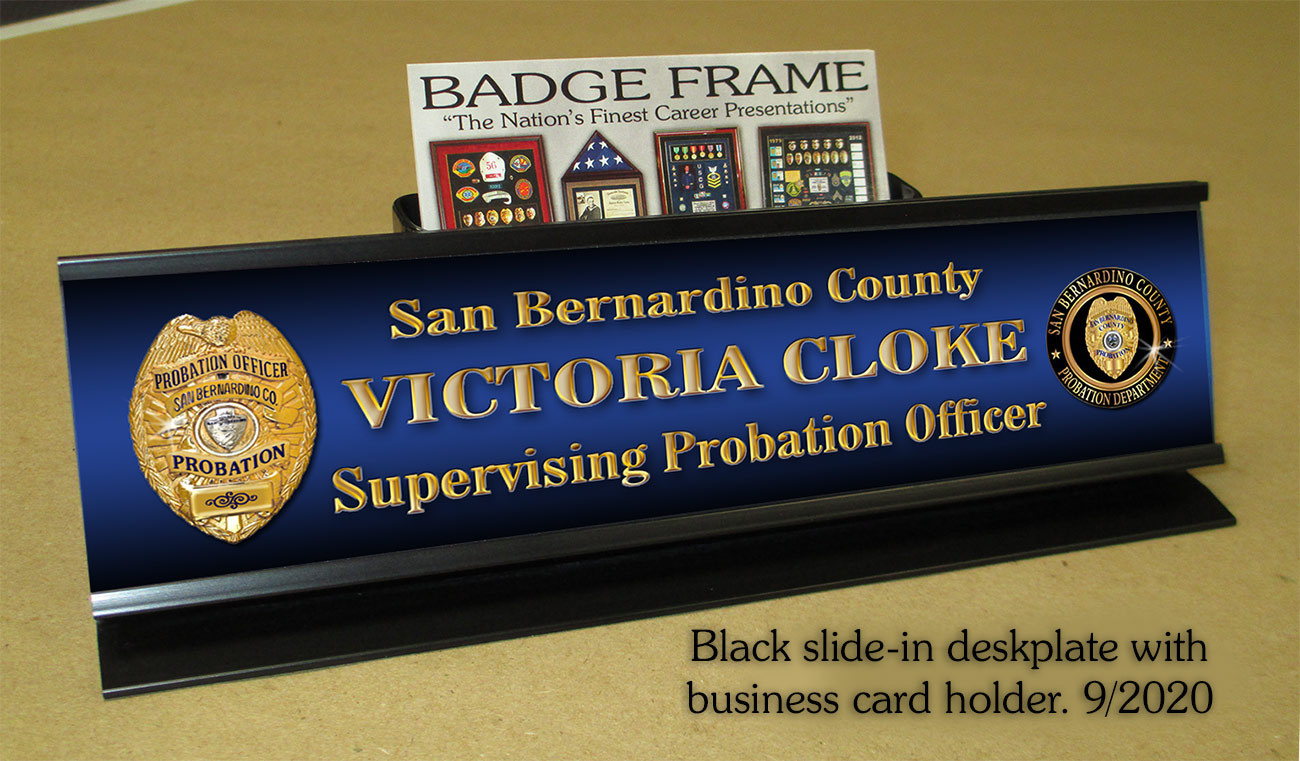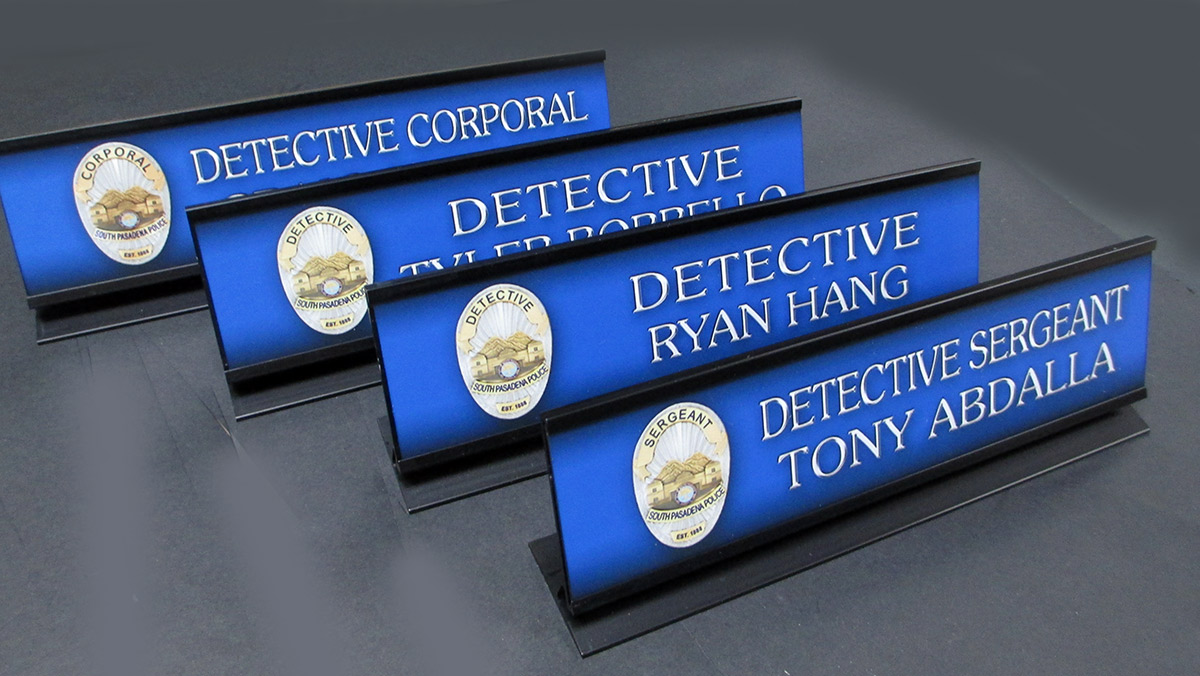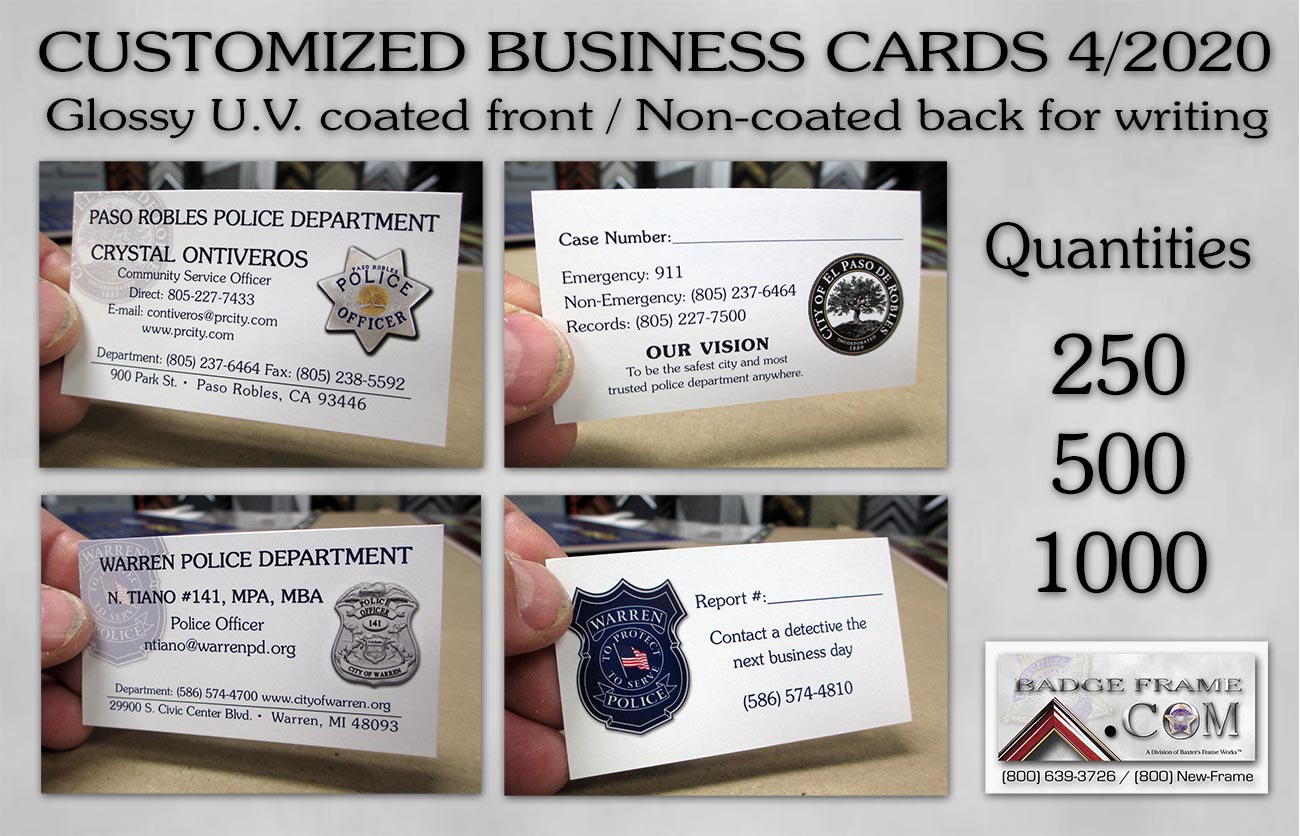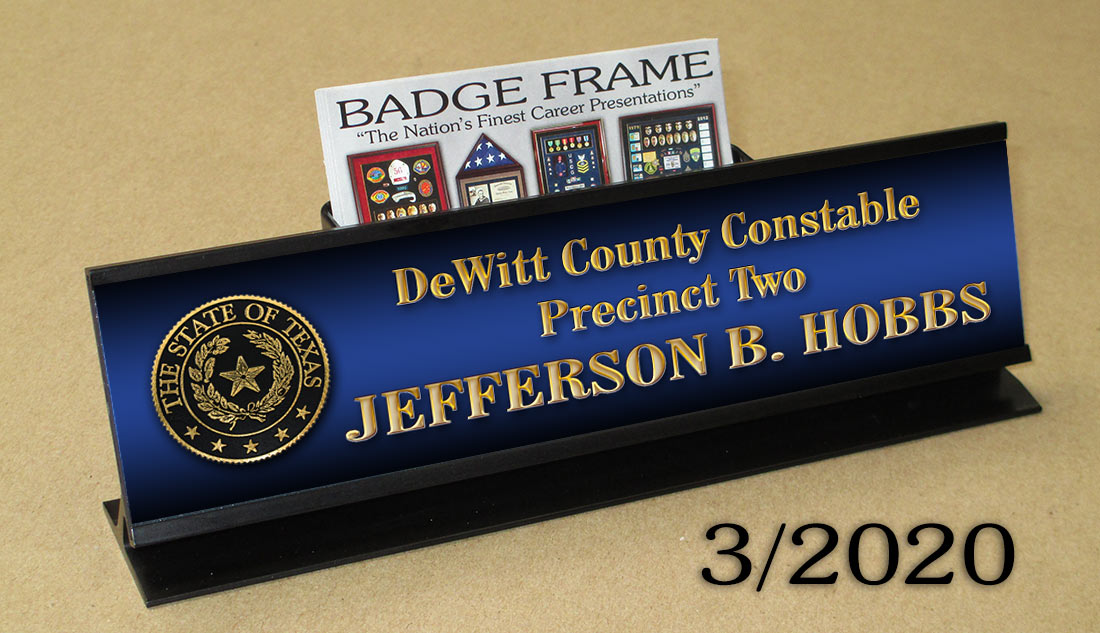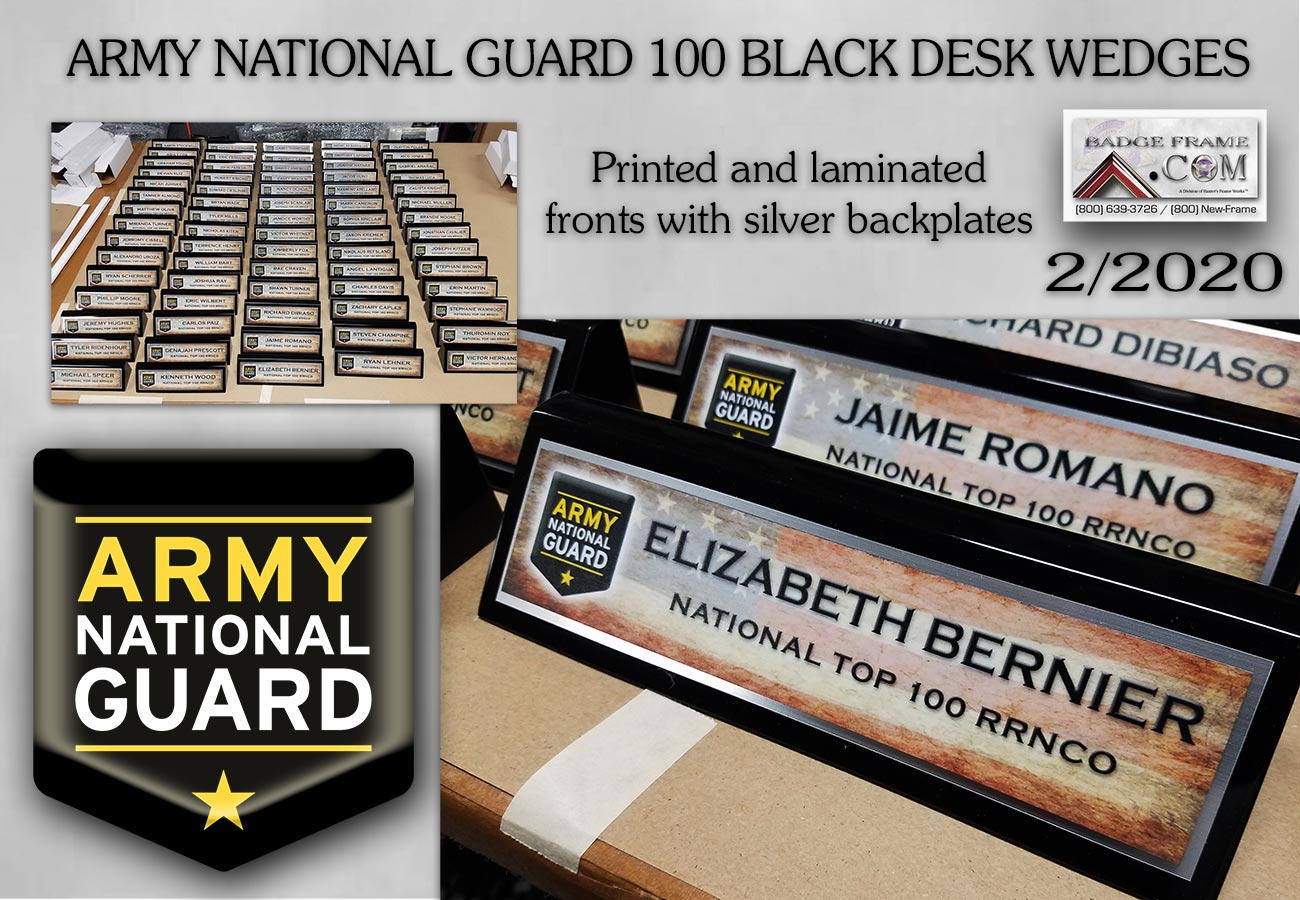 Army Section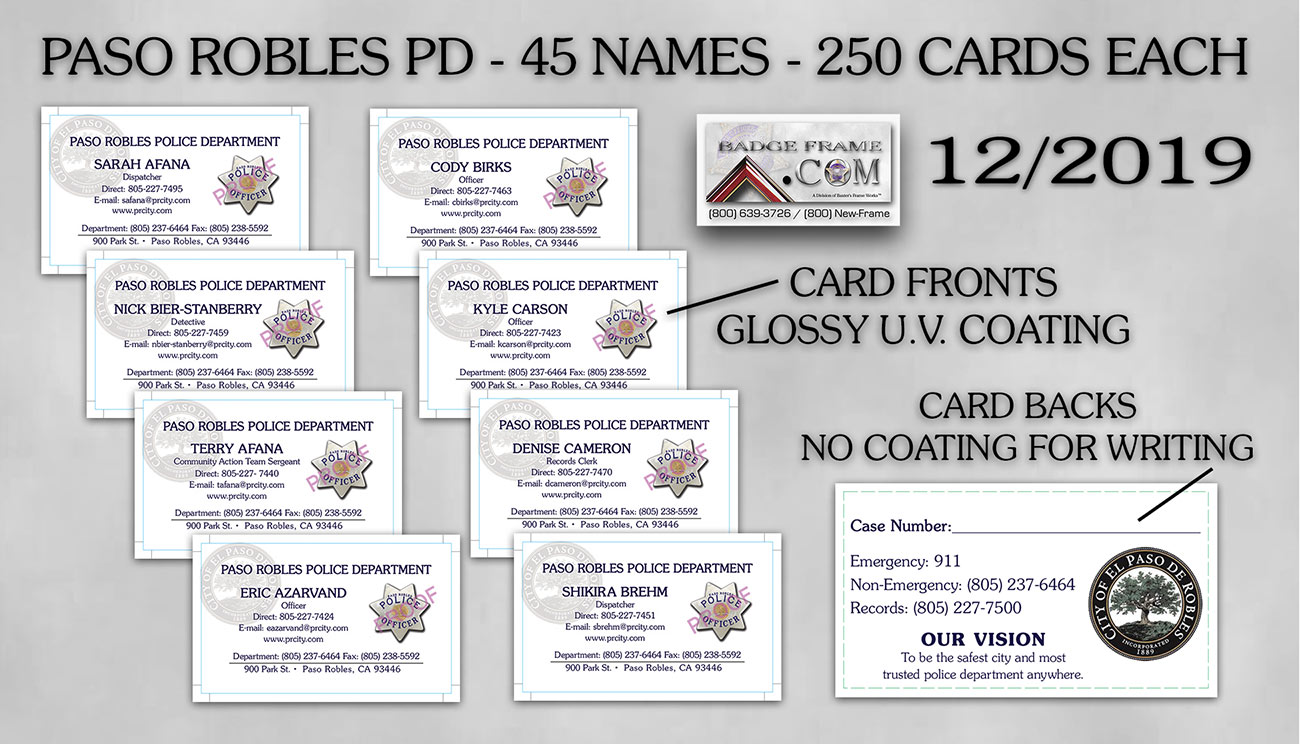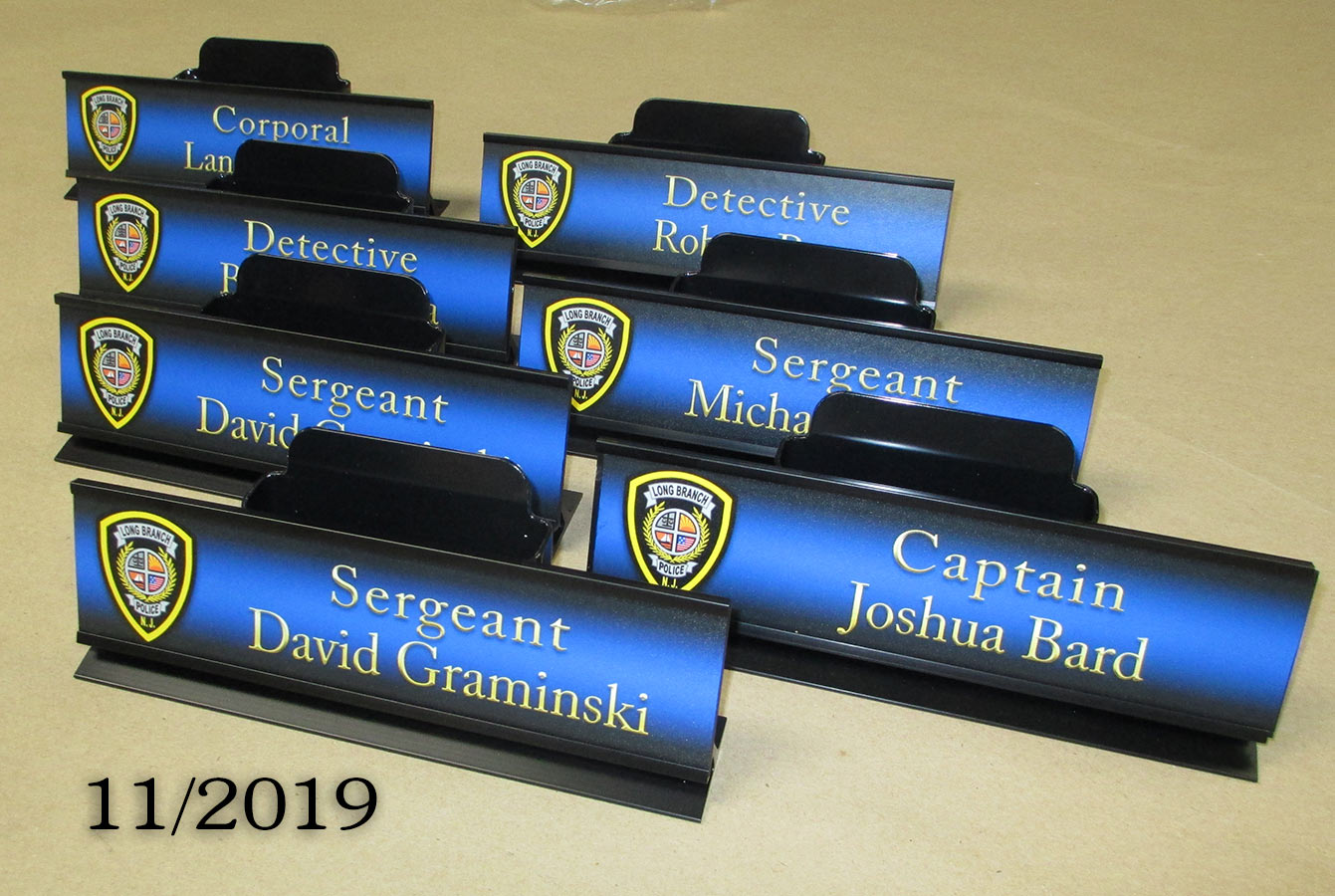 Deskplate Section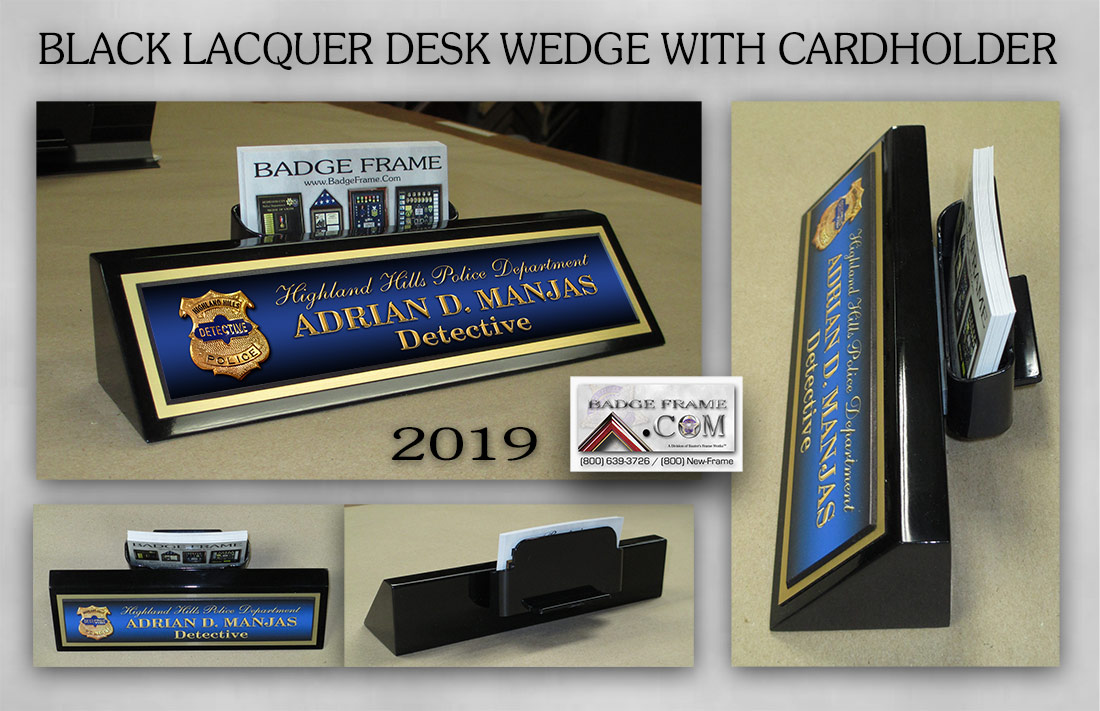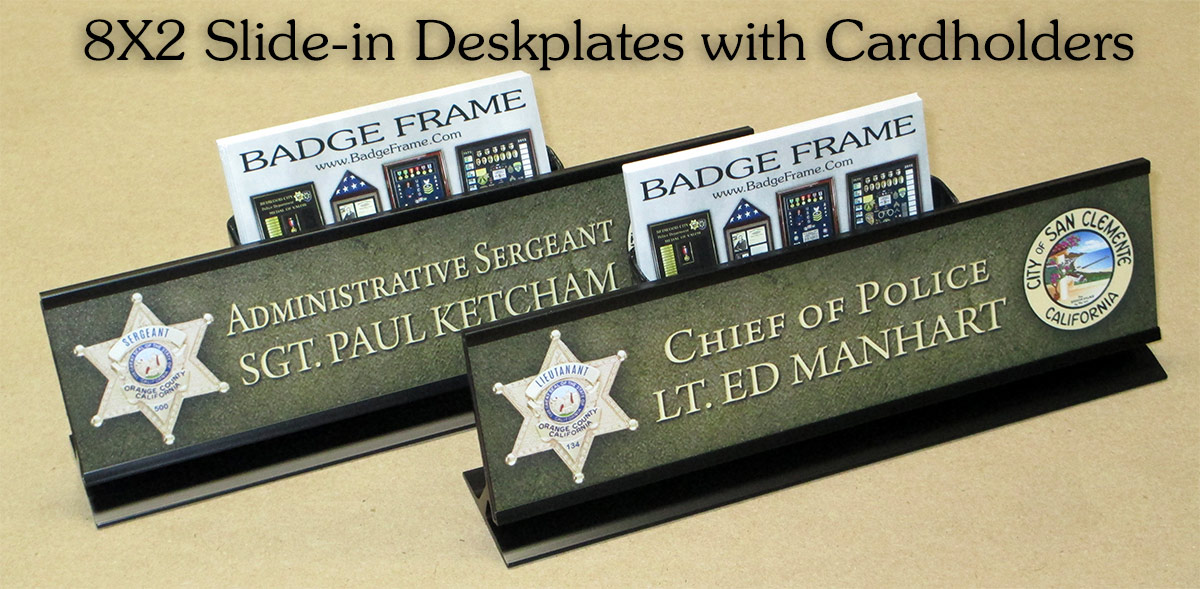 Gold engraved front plate on black lacquer deskwedge,, 7/2019 Sherrod Chicago PD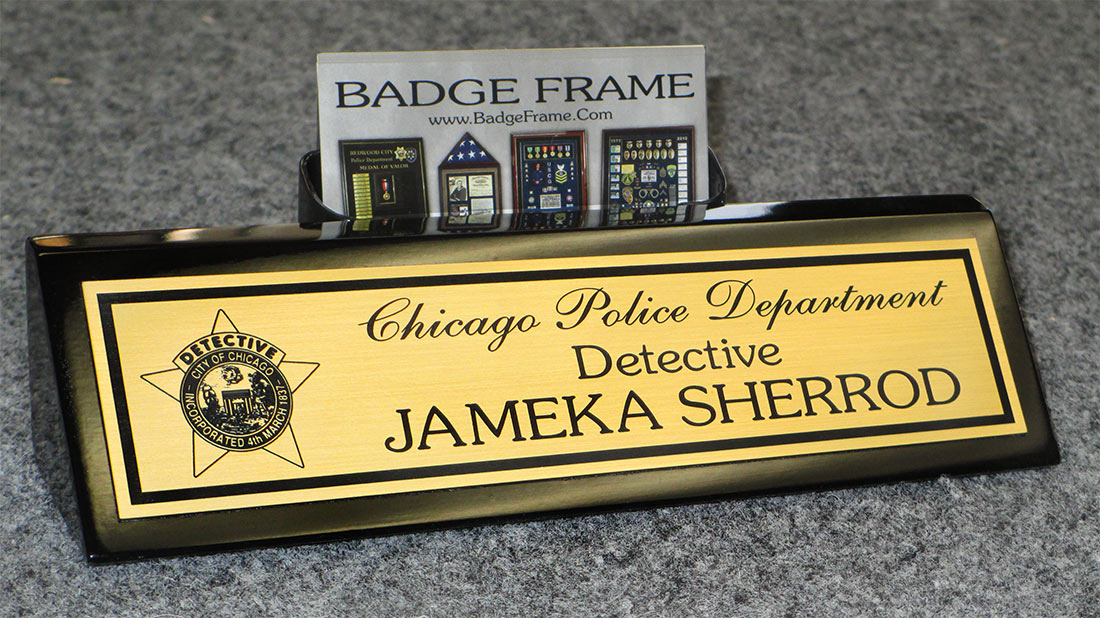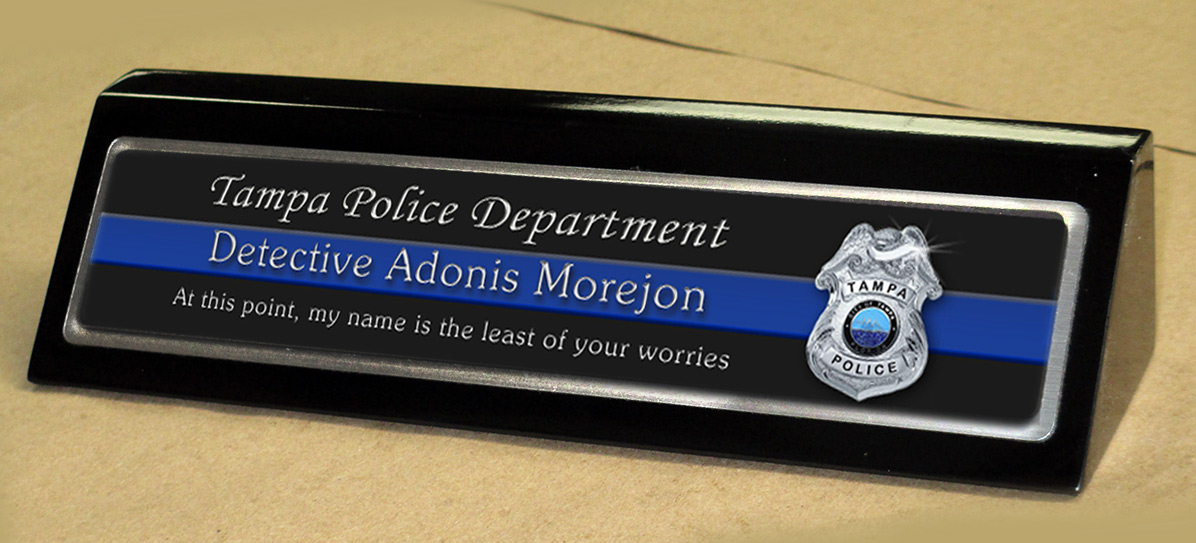 I just received it! It is wonderful. My husband loves it! Thank you! M. Jakober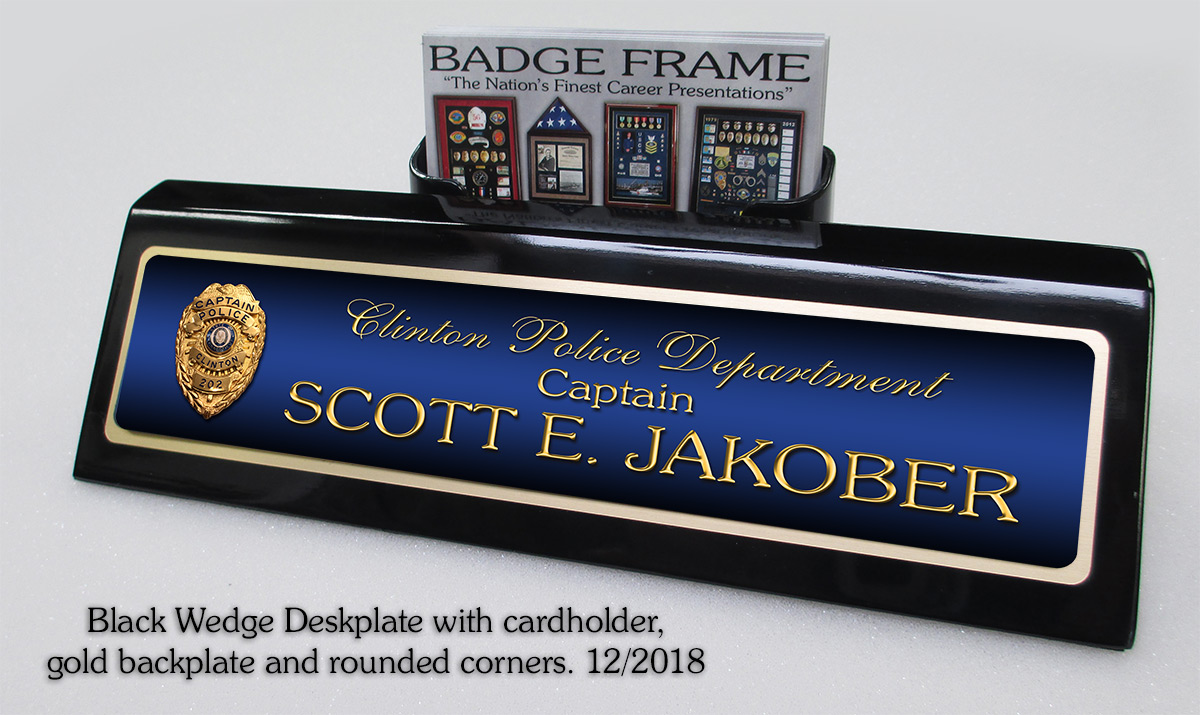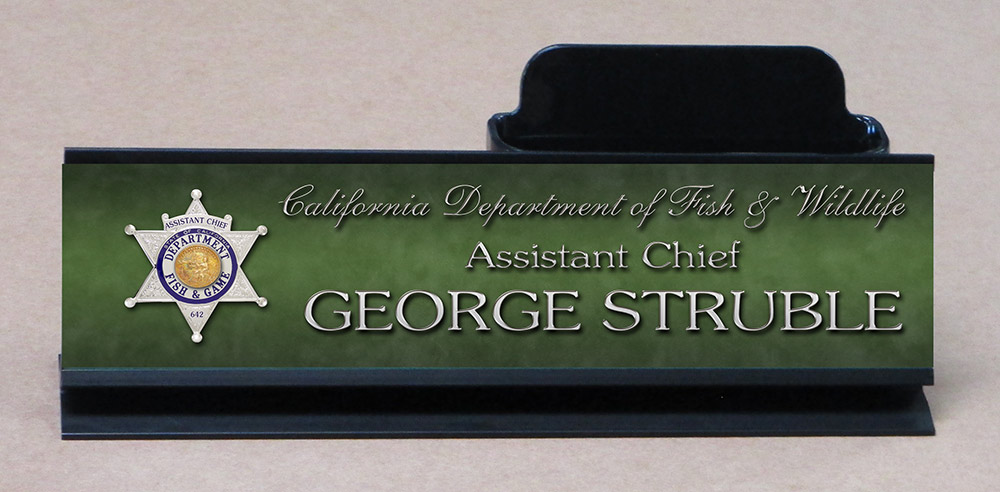 Fish & Wildlife Section
Chief's Section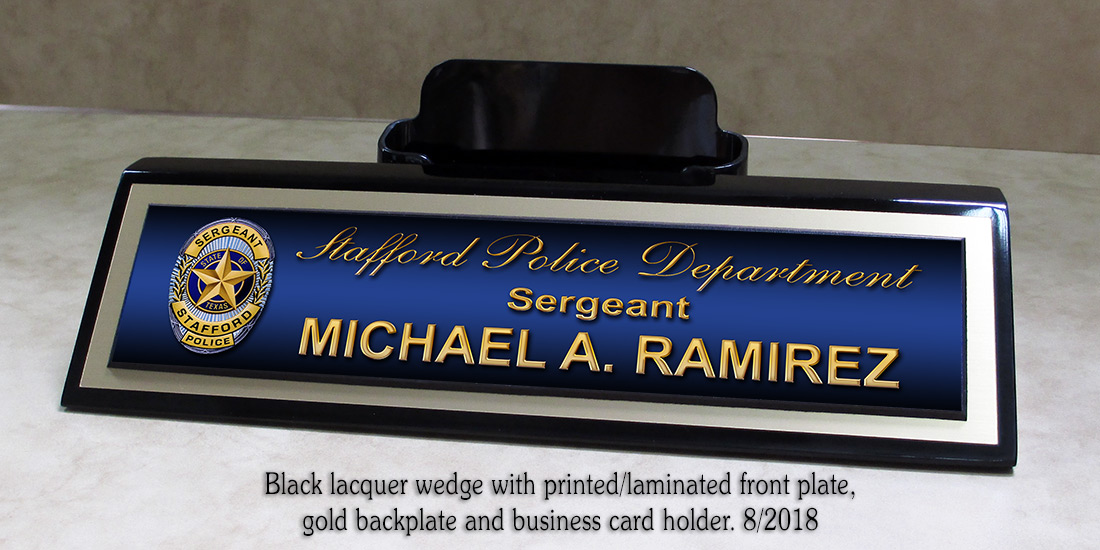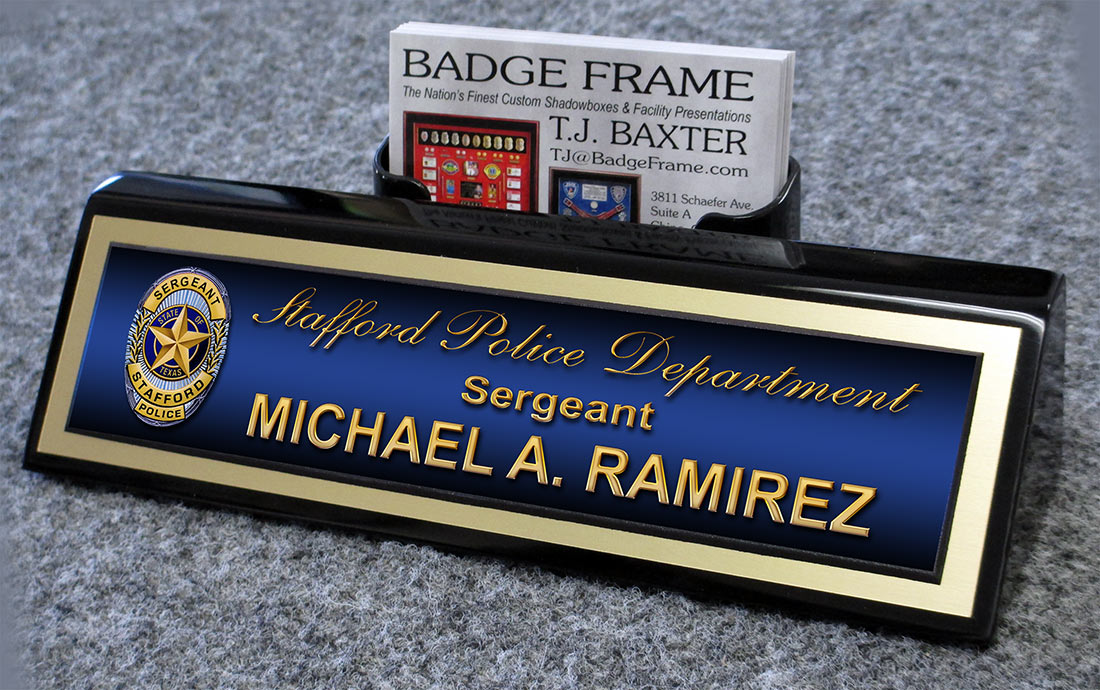 Deskplate Section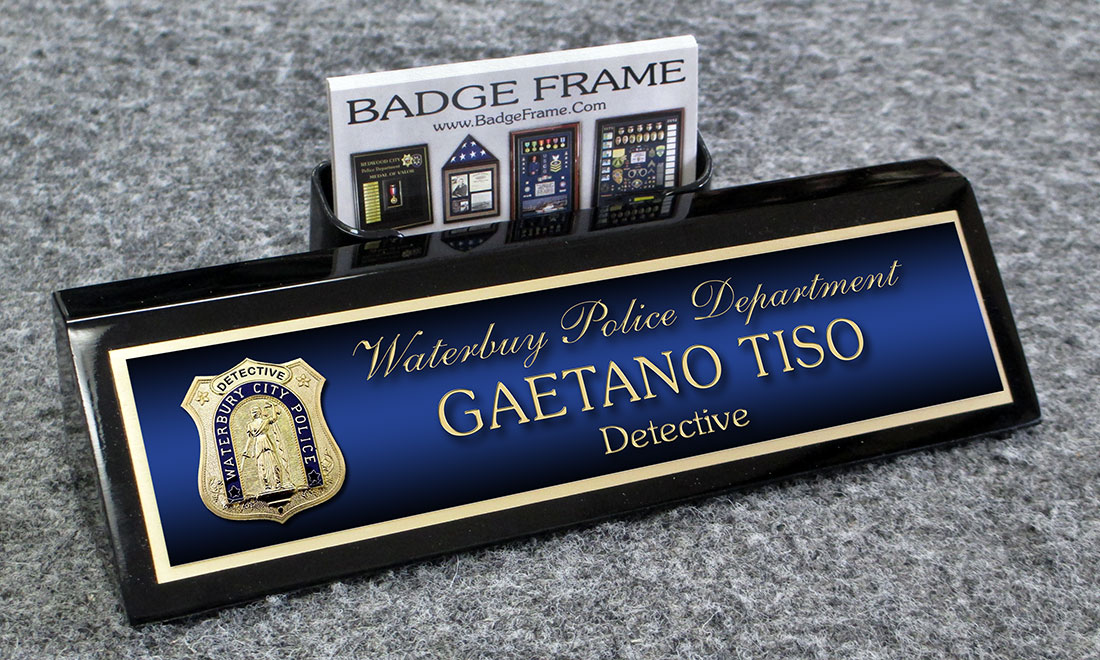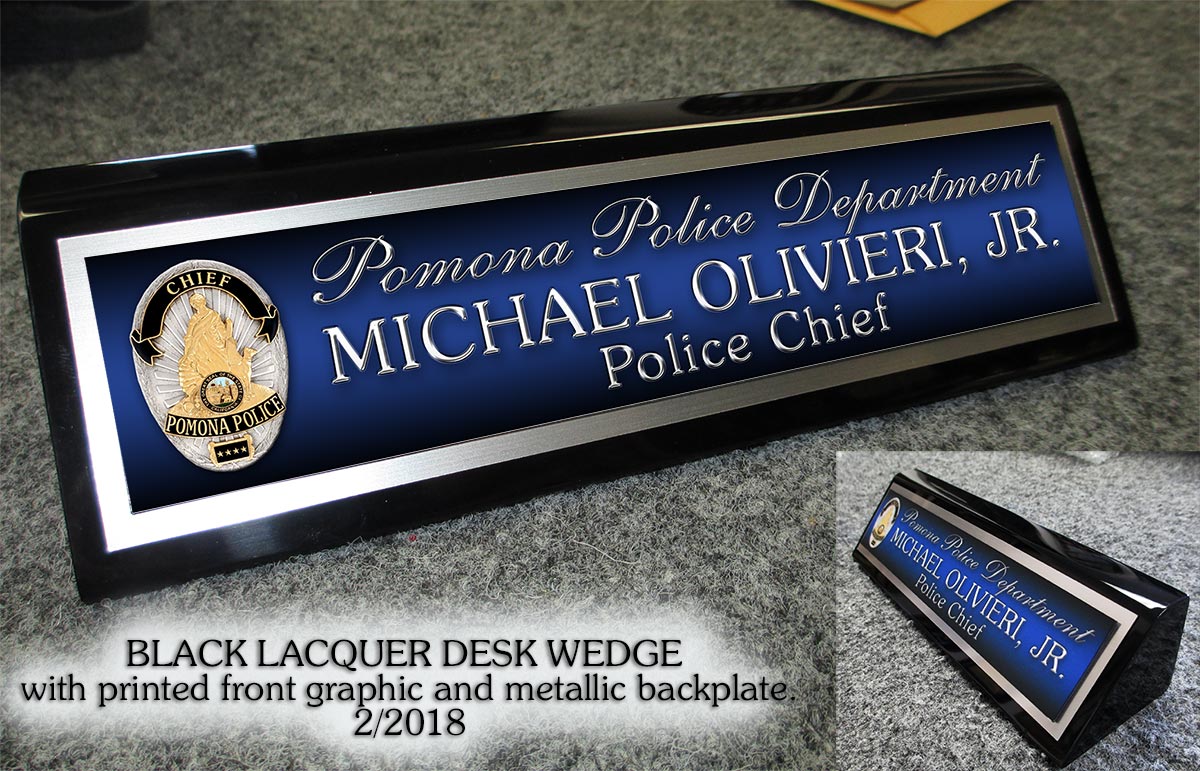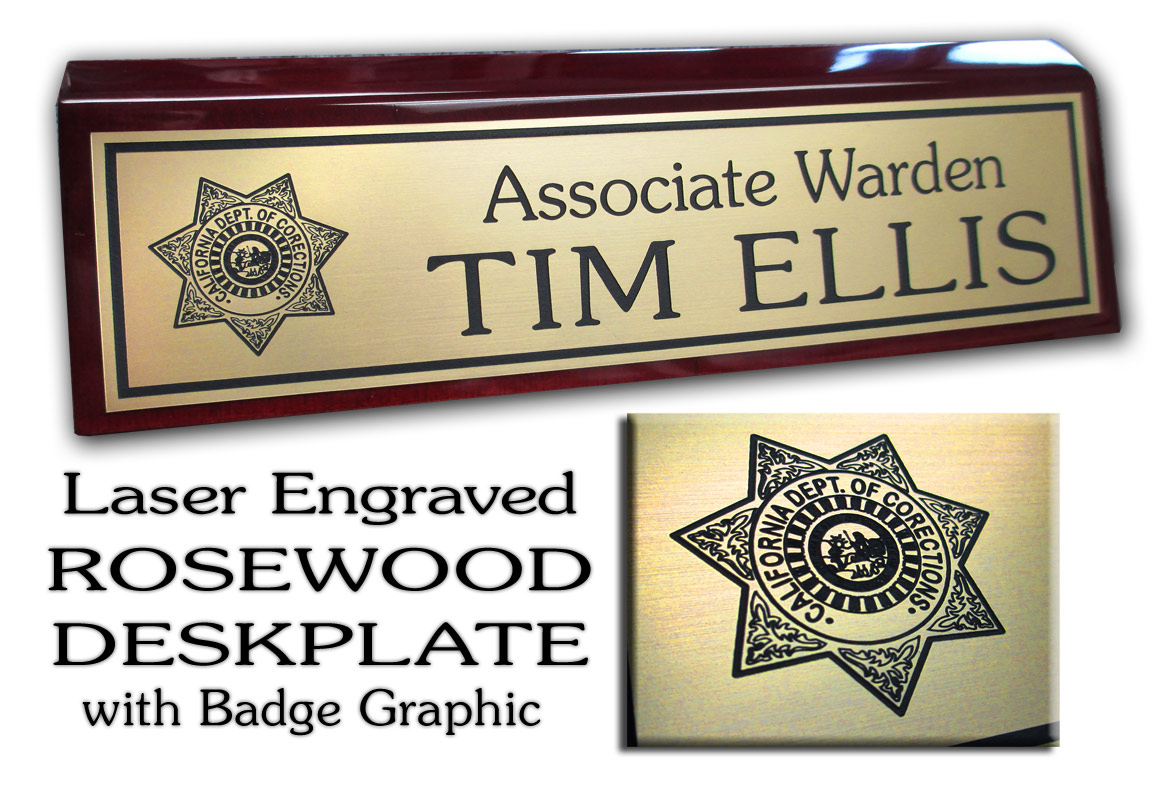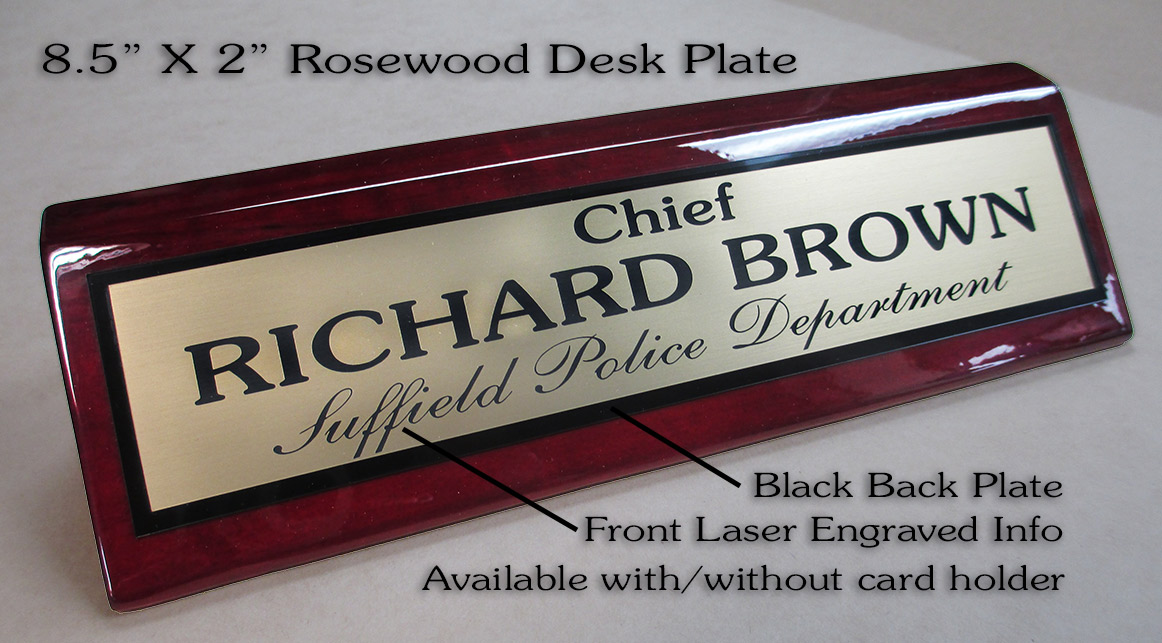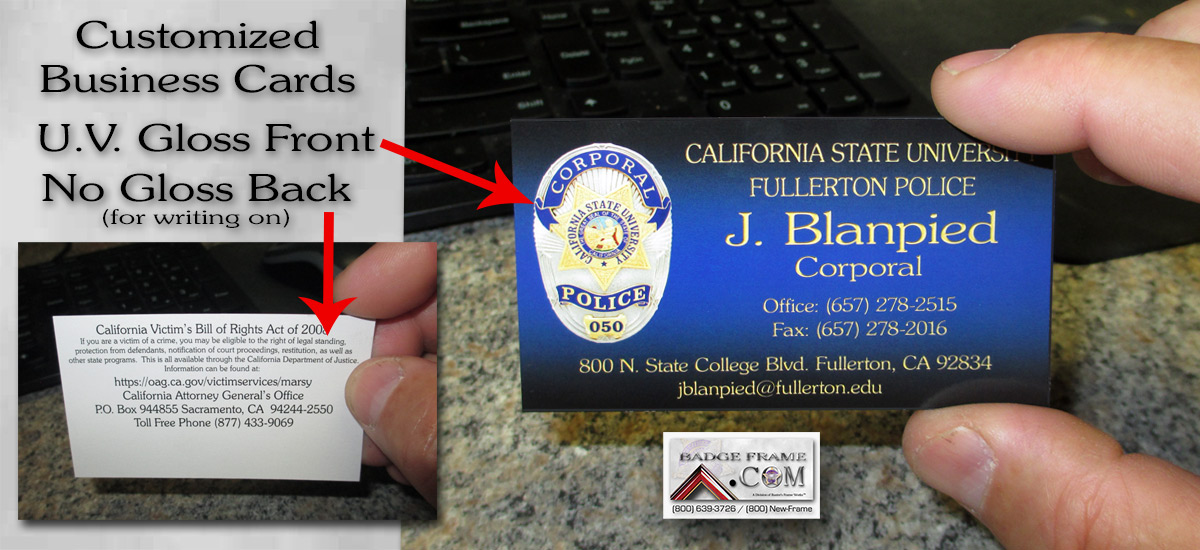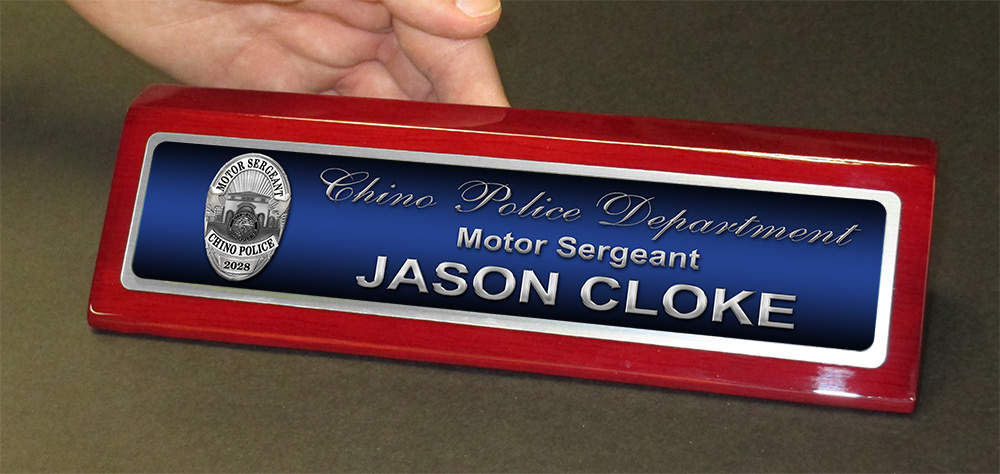 Chino PD Section
Motors Section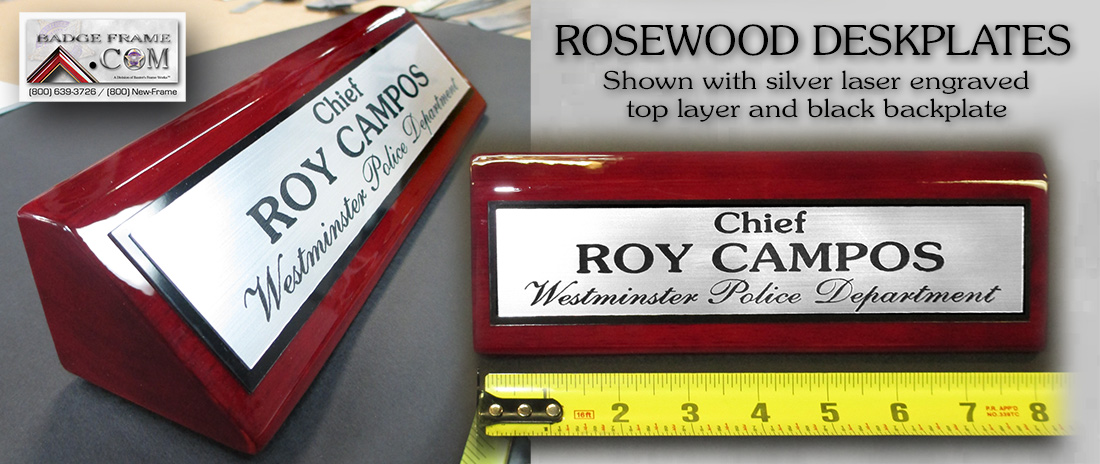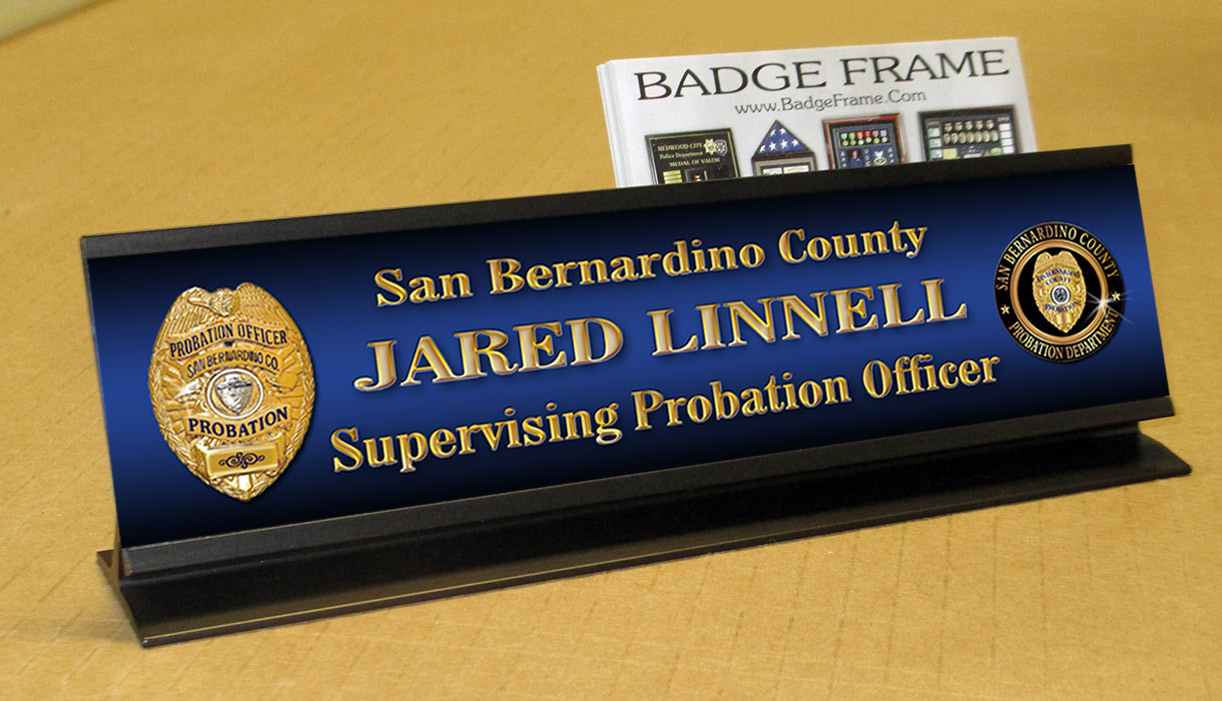 We are calling these "Wall Name Boards". They have a framed and laminated common backboard
that include graphics and titles. On top of that, there are 8X2 slide-in holders that house the individual changeable
names with titles. These set-ups can be any size and hold any number slide-in spaces.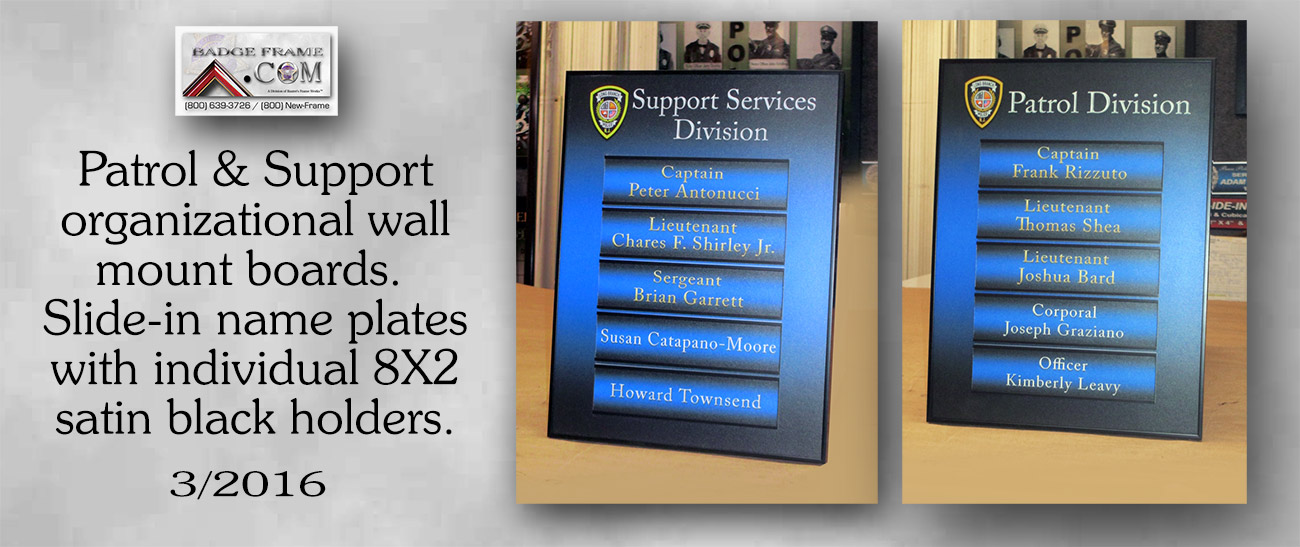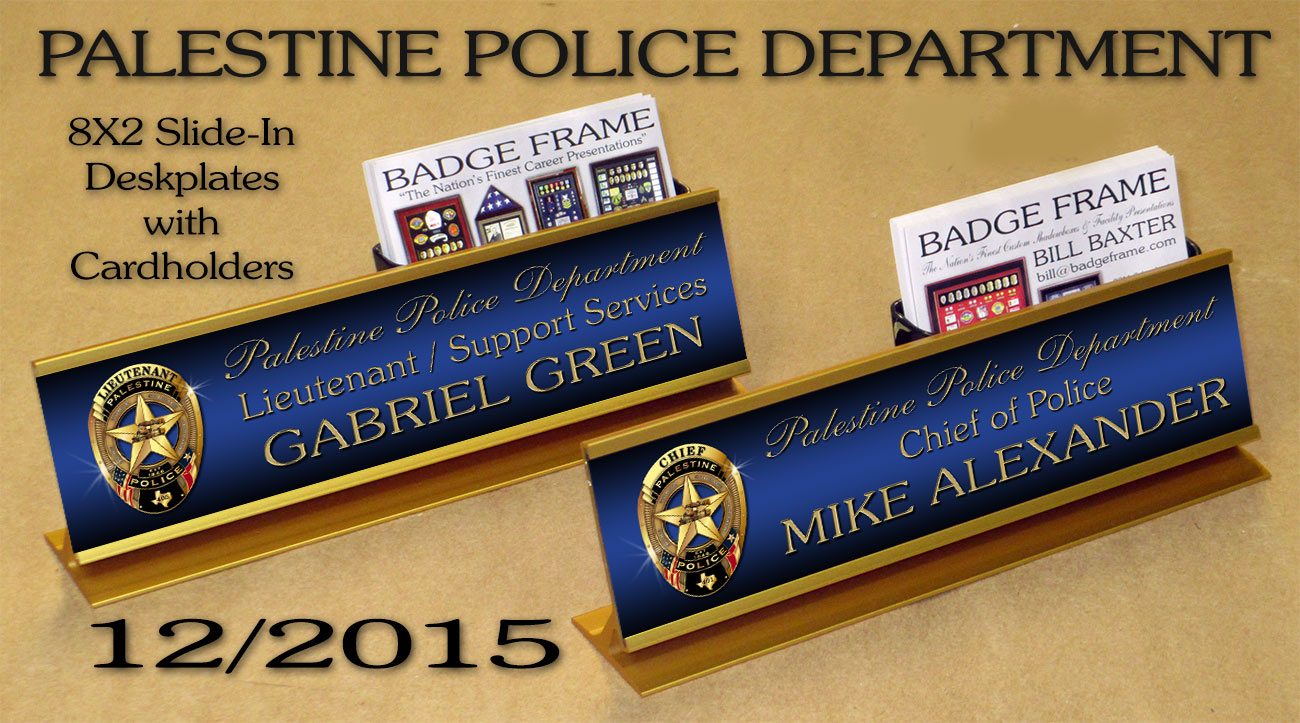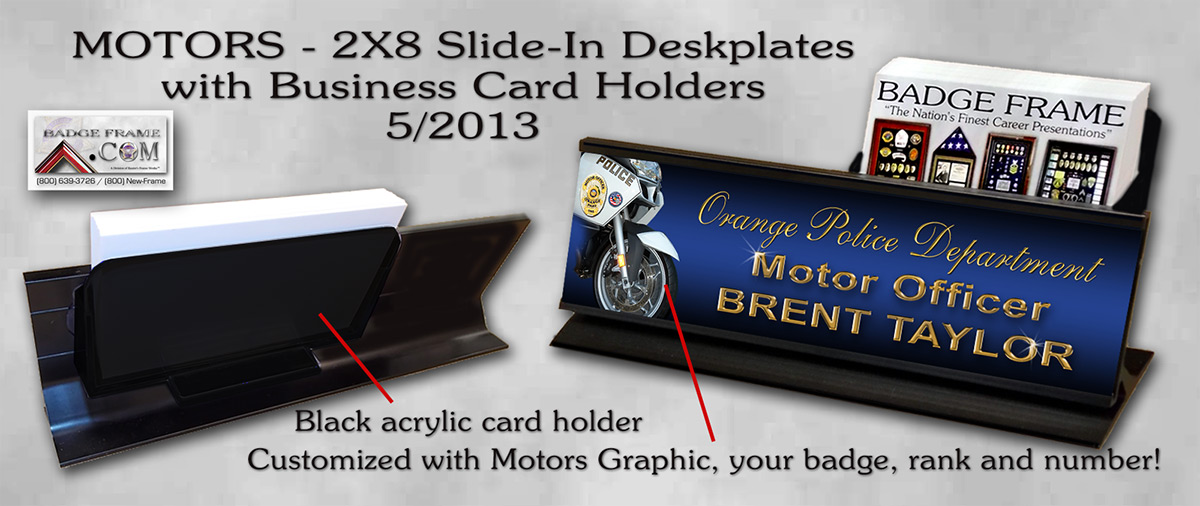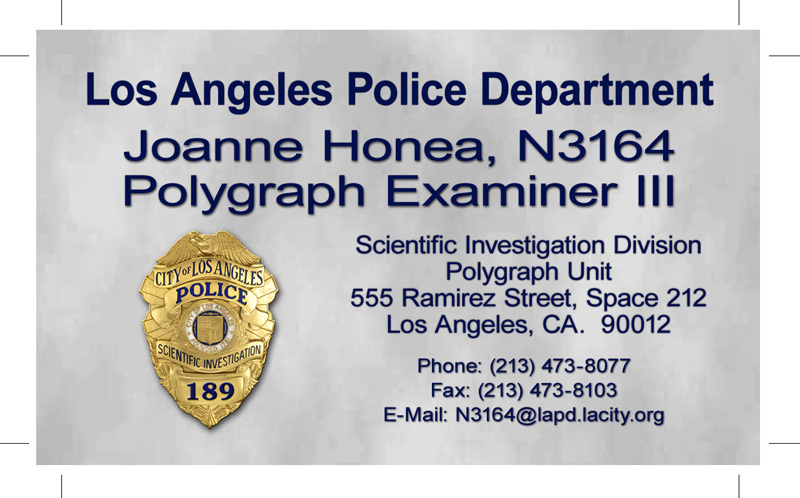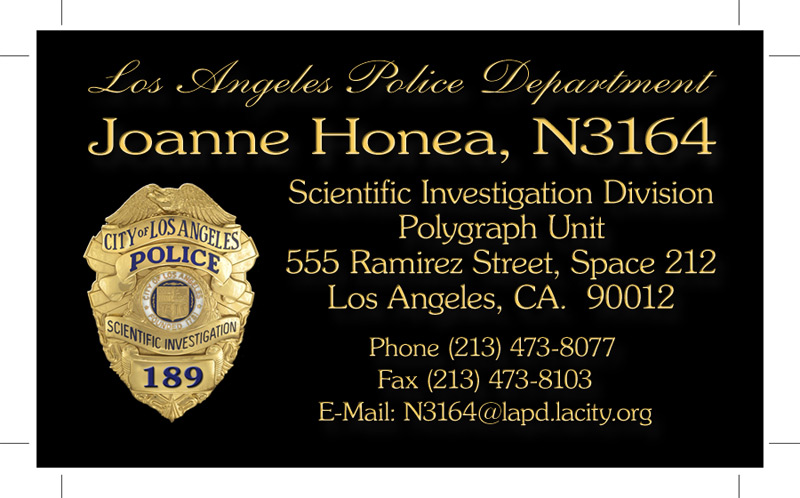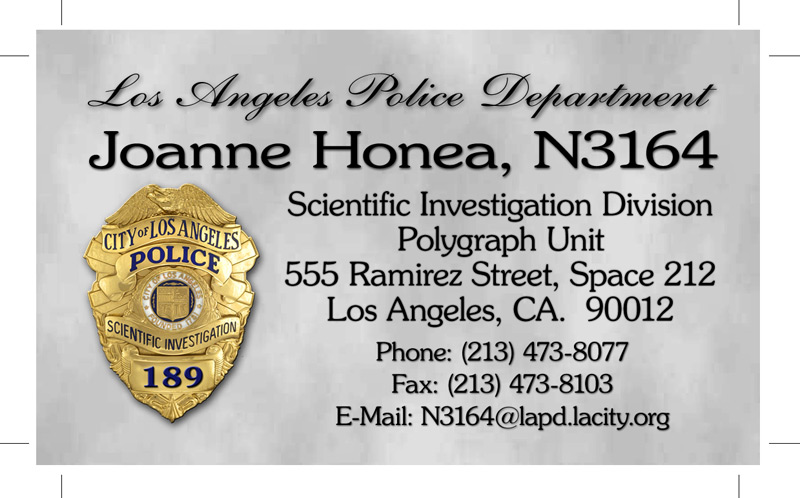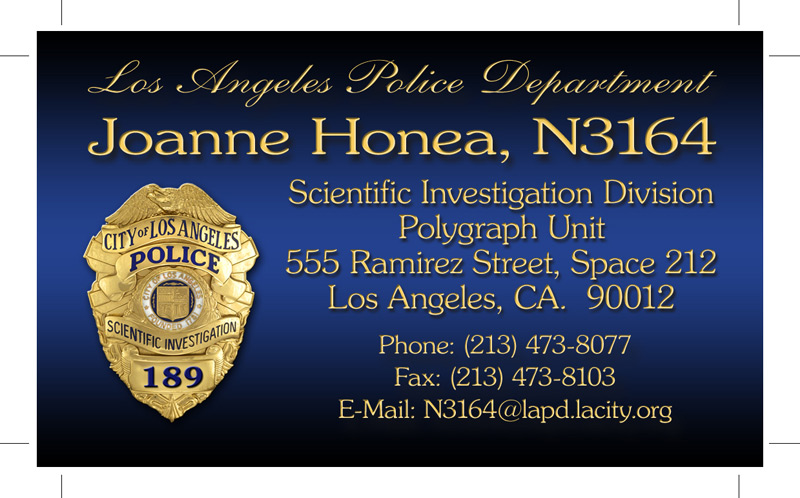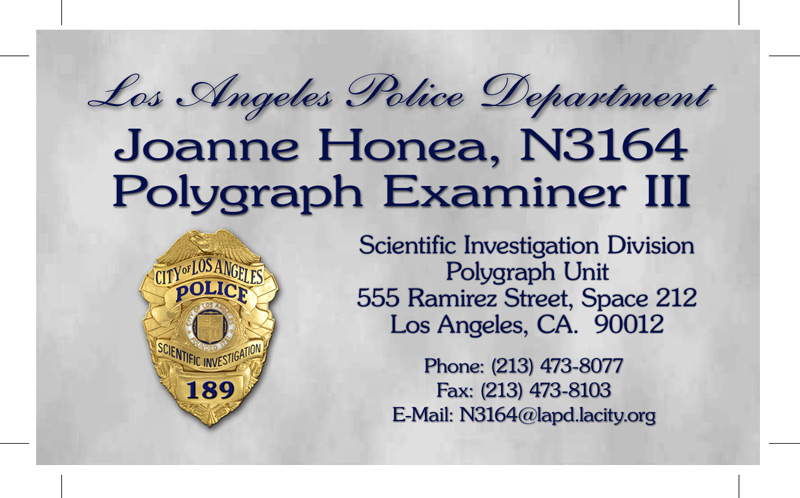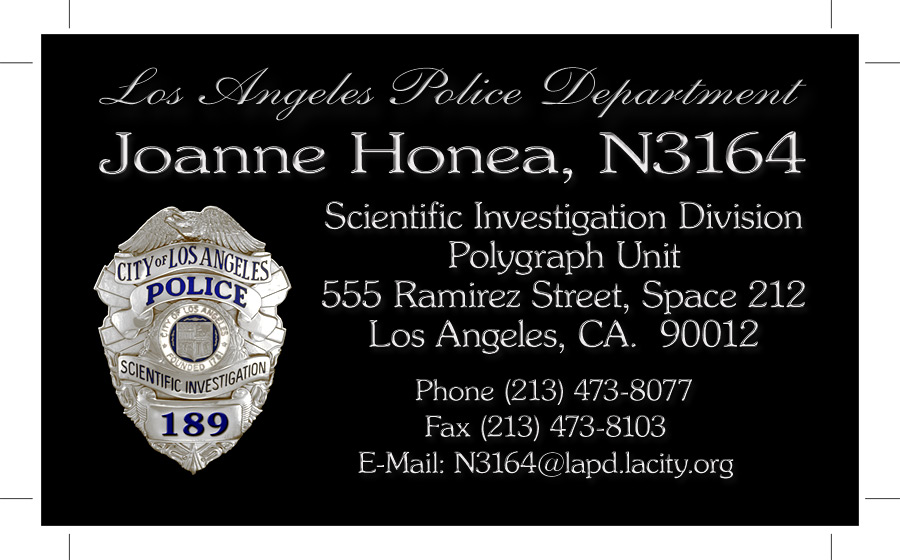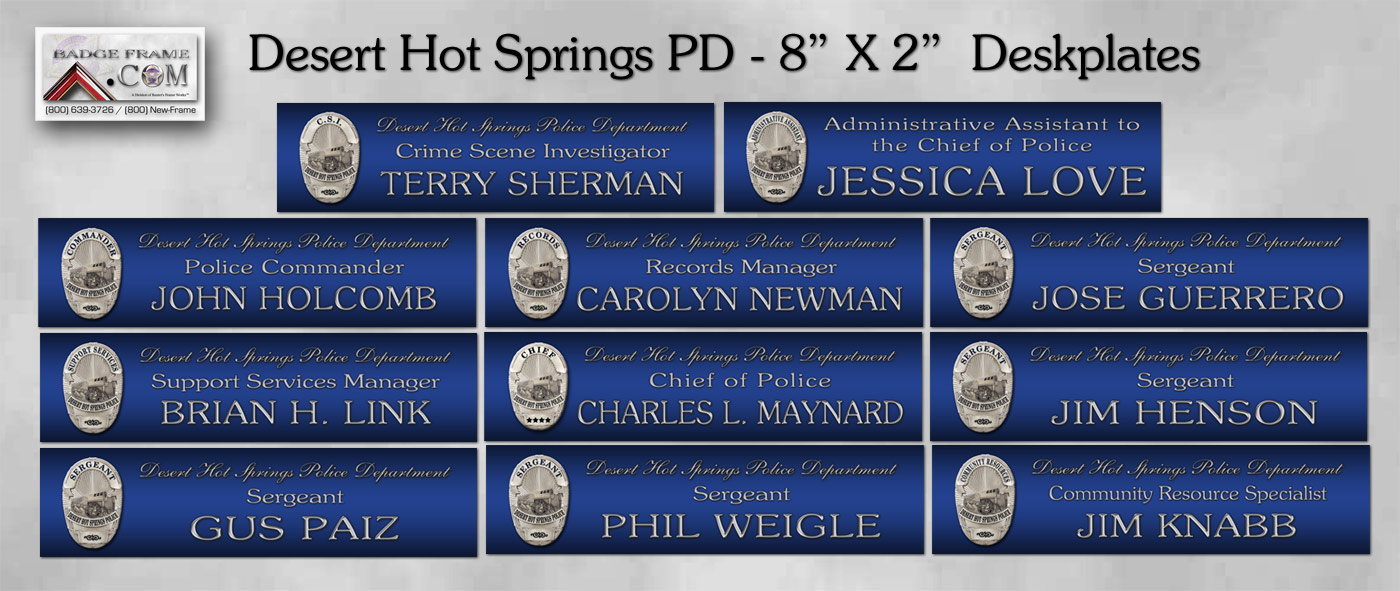 click on images to enlarge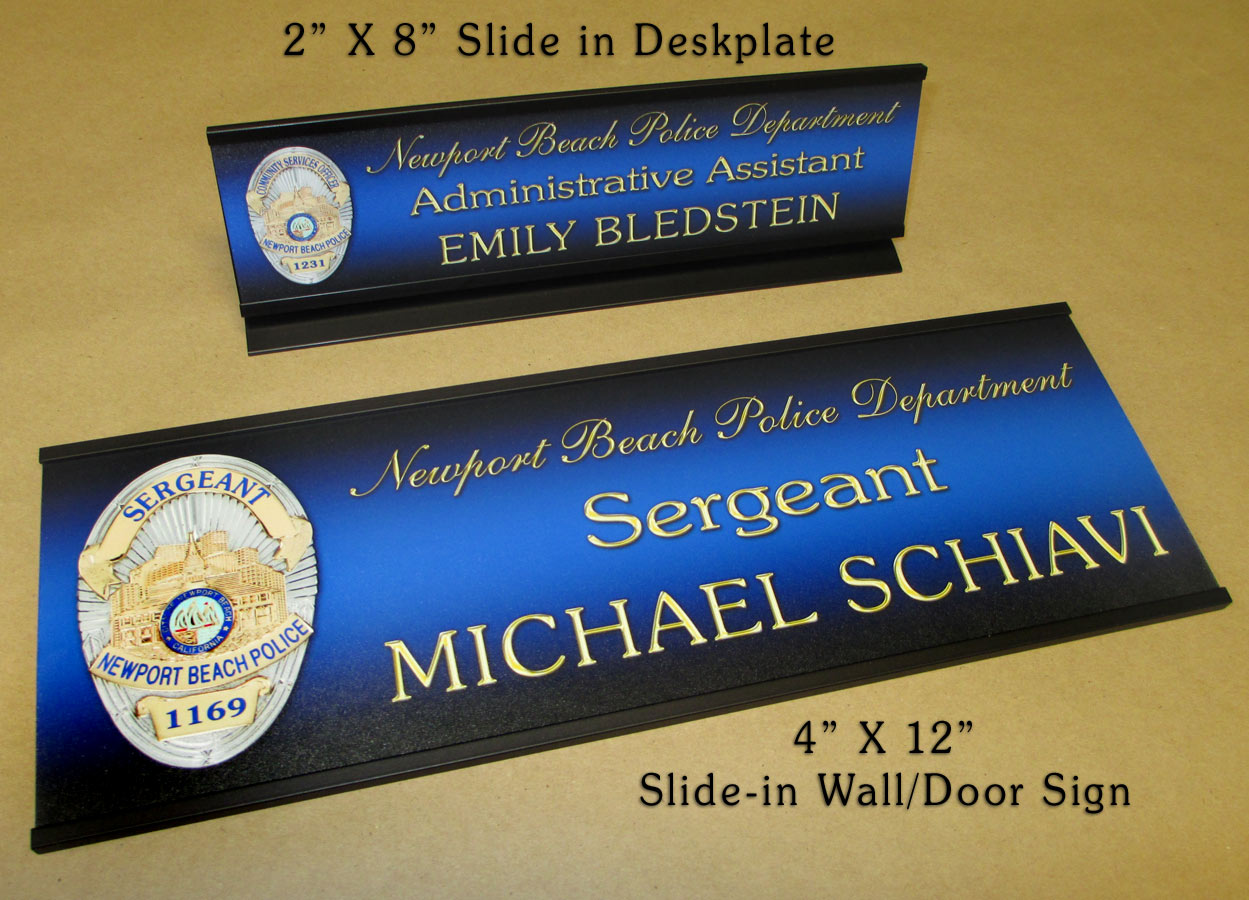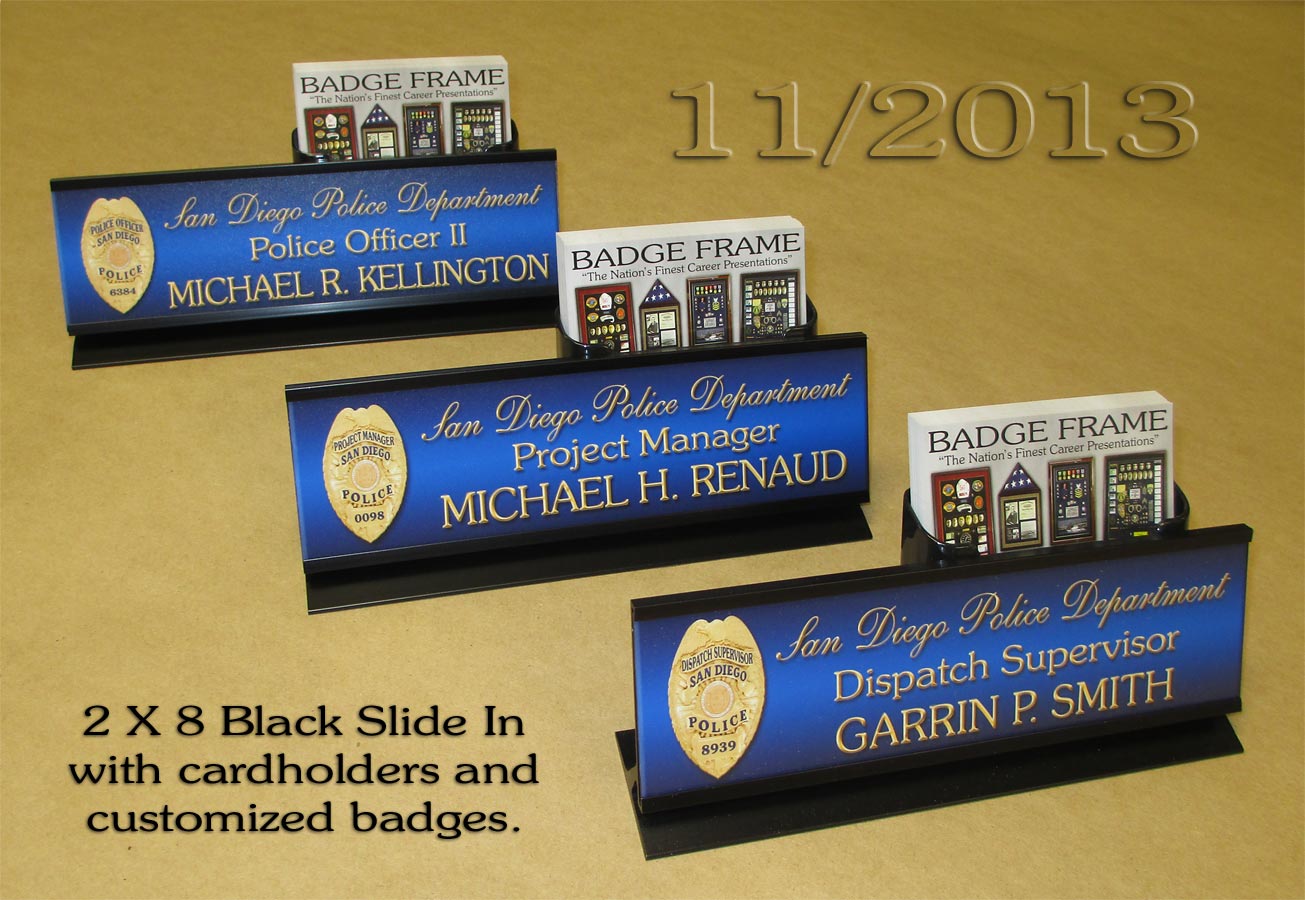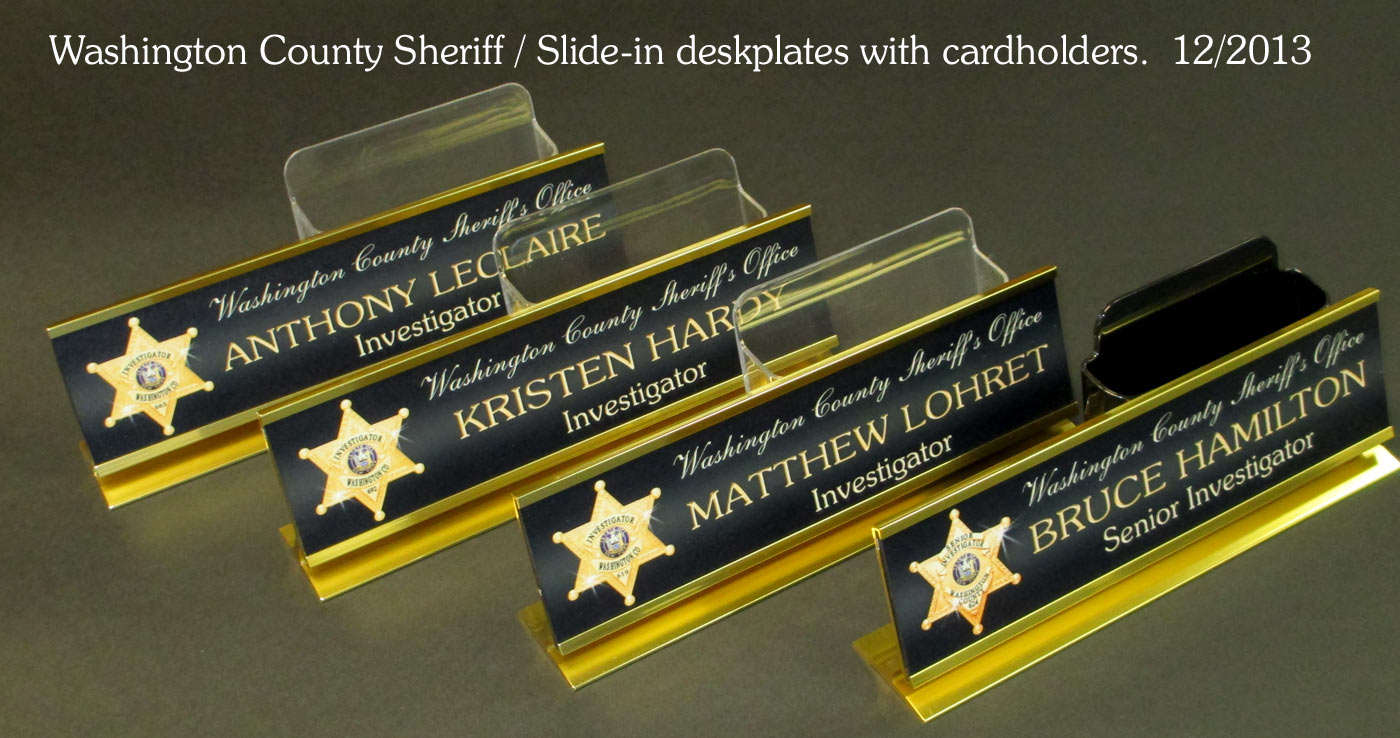 Just wanted to let you know I got the box yesterday… I gave them to my people and they were blown away…
I just wanted to thank you for your attention to detail and the superior product that you produce. A couple of the other guys were asking
how to get their own. Thank you !!!! Make my day, show them on your website as a sample !!!! Bruce / WCSO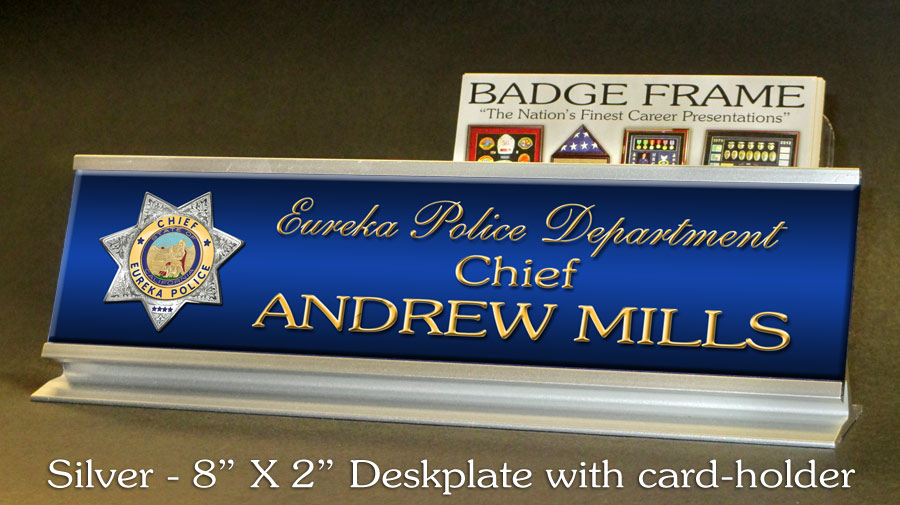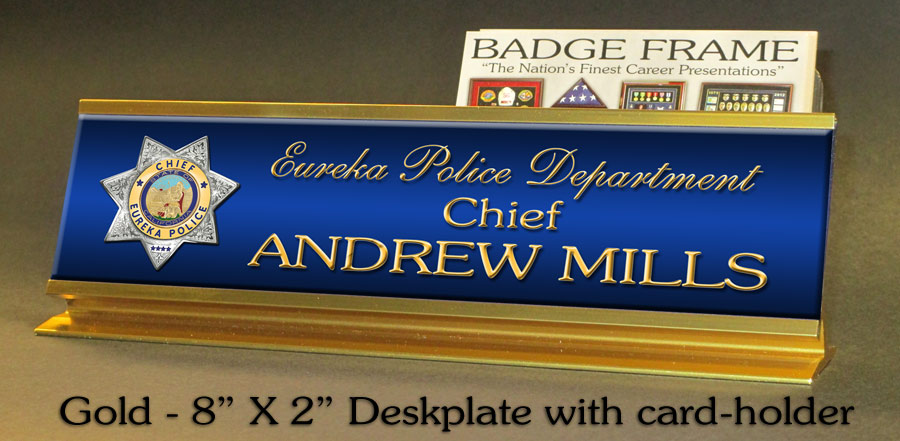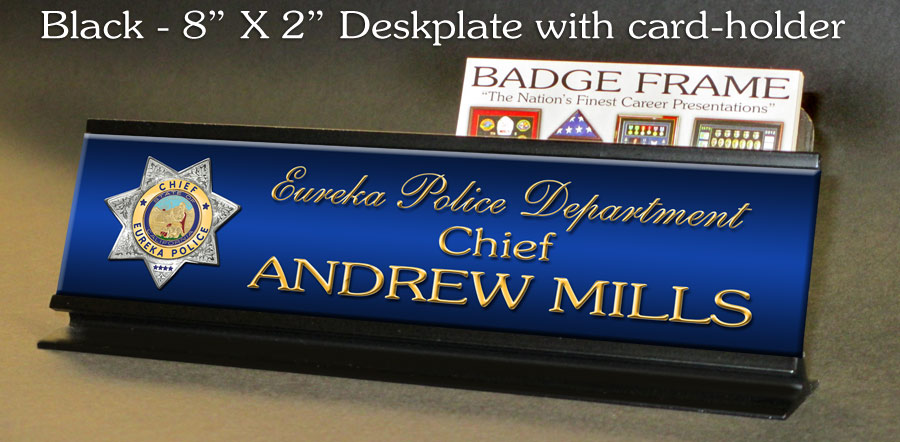 click on images to enlarge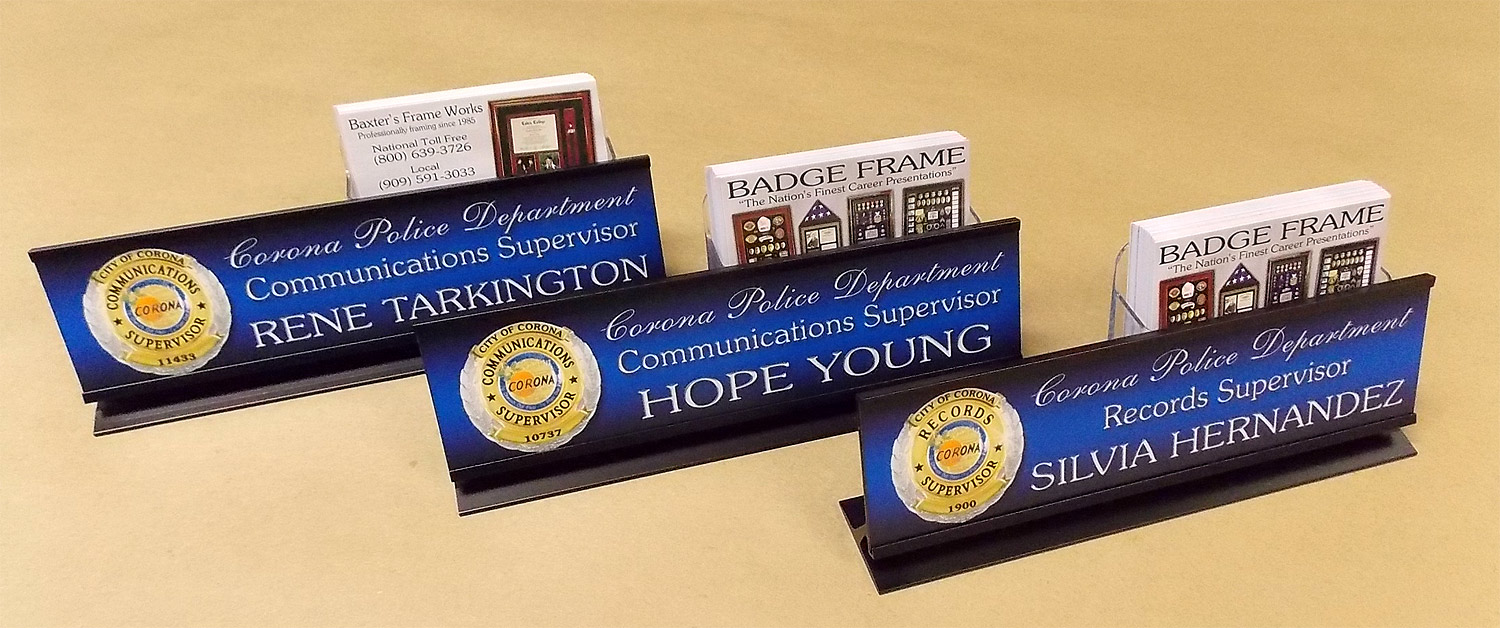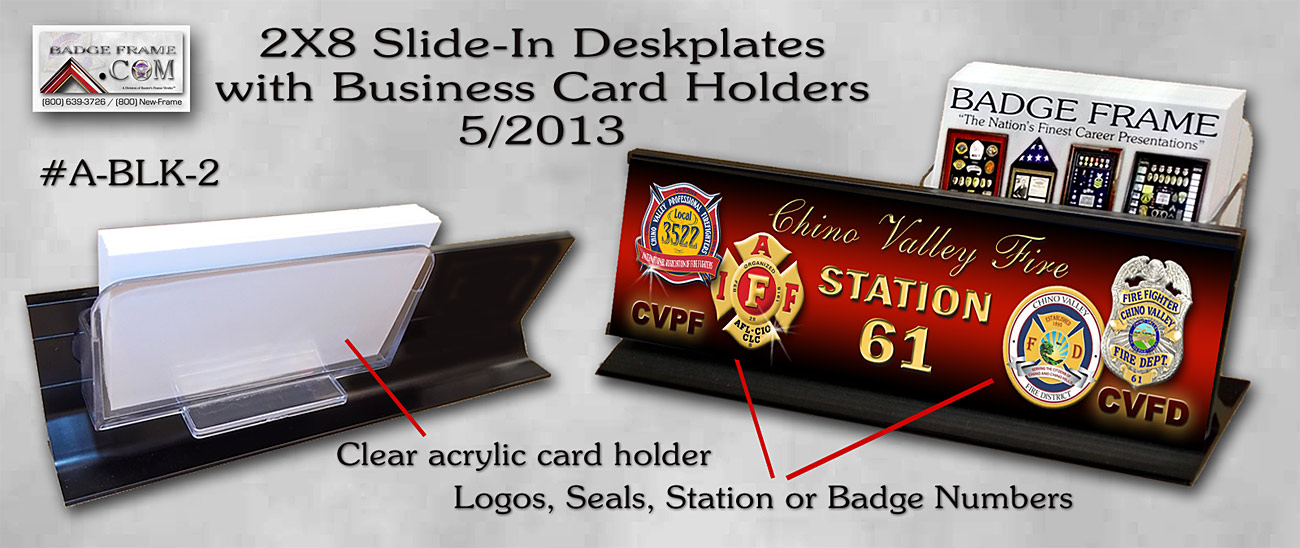 click to enlarge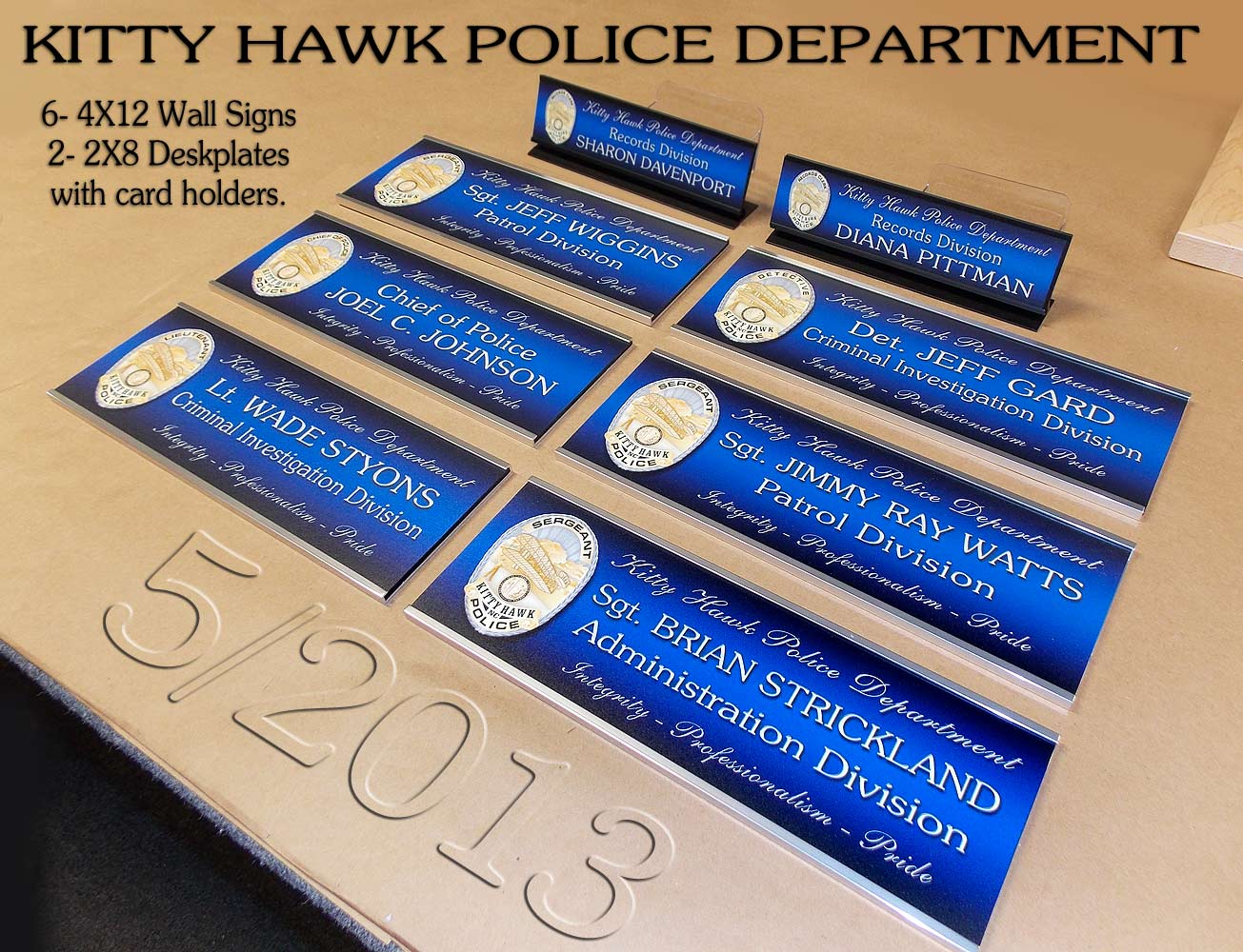 click to enlarge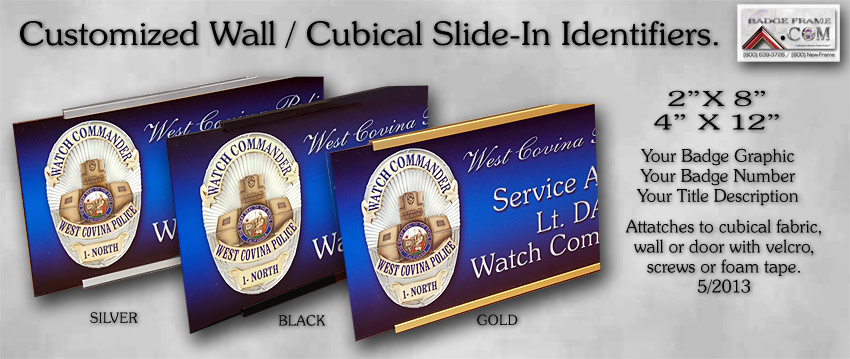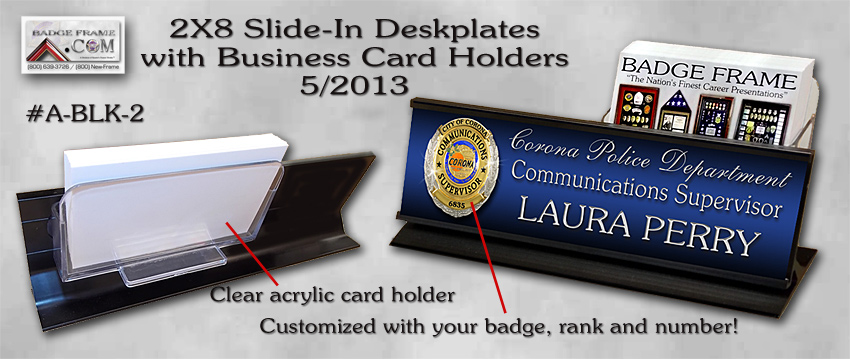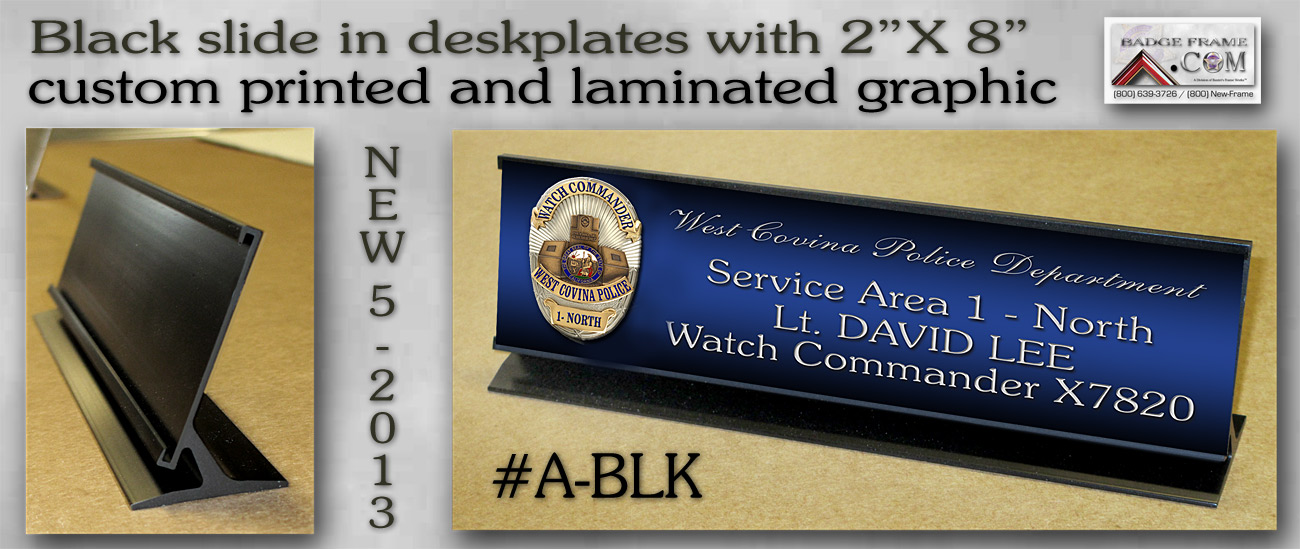 Meadows Place PD / Business Cards / click to enlarge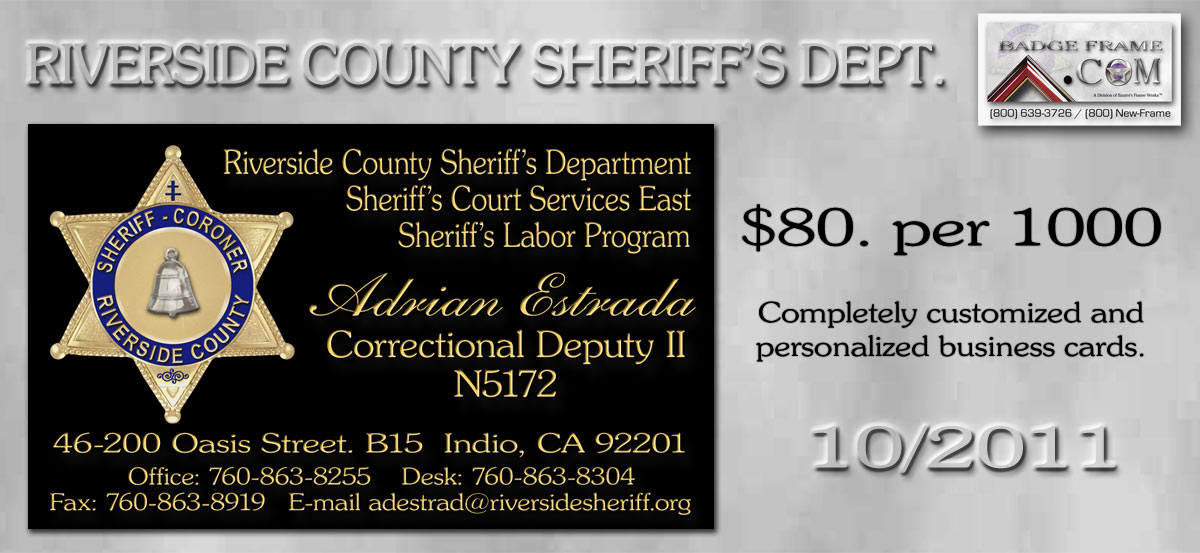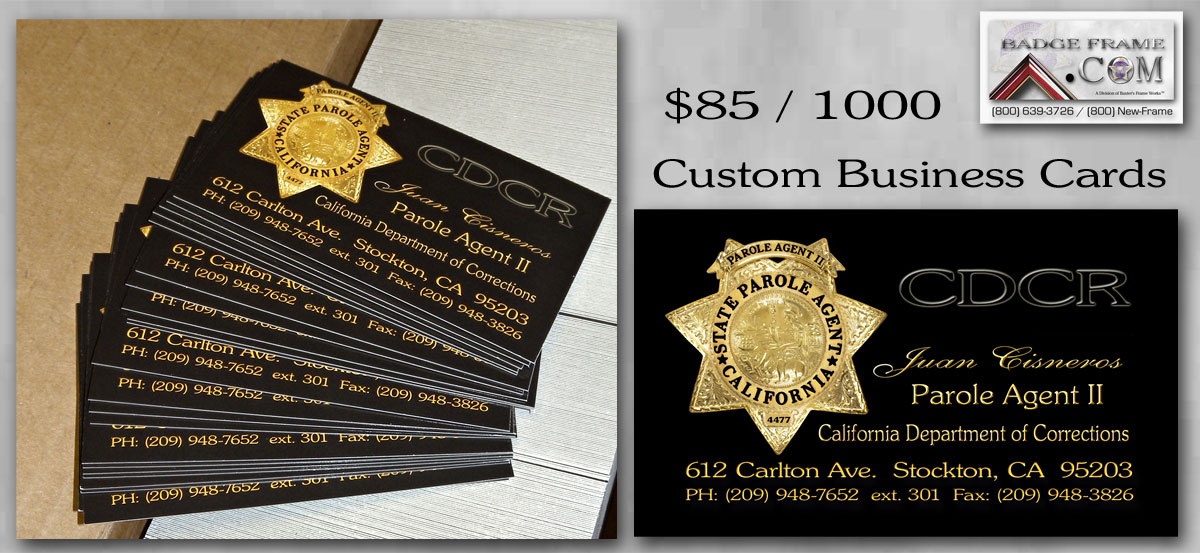 See more of our framing projects at our
Baxter's Frame Works Section
Call us...(800) New-Frame / National Toll Free
© 2005 Baxter's Frame Works / Badge Frame / All Rights Reserved
3811 Schaefer Ave., Suite A Chino, CA 91710 Local (909) 591-3033
EMAIL: fwbill32@verizon.net
EM us here
HEY!!! Don't forget to sign our GUEST BOOK before you bail.