| | |
| --- | --- |
| | Door & Cubical Signage |
Here are some of our door and cubical sign samples. These signs are customized
with your badge/emblem, laminated and just slide into the holders.
Holders can be black, silver or gold and can be screwed in velcro attached or foam tape attached
. Call us with questions!!!
See our section for "Slide-In On Duty" boards here
See our section for larger sign options here...
Click on any image to enlarge...
Door signs with 12X4" slide-in back and has a 8X1.5" slide-in name area attached to the front.
Available in gold, silver and black.
Pricing here
(section "L")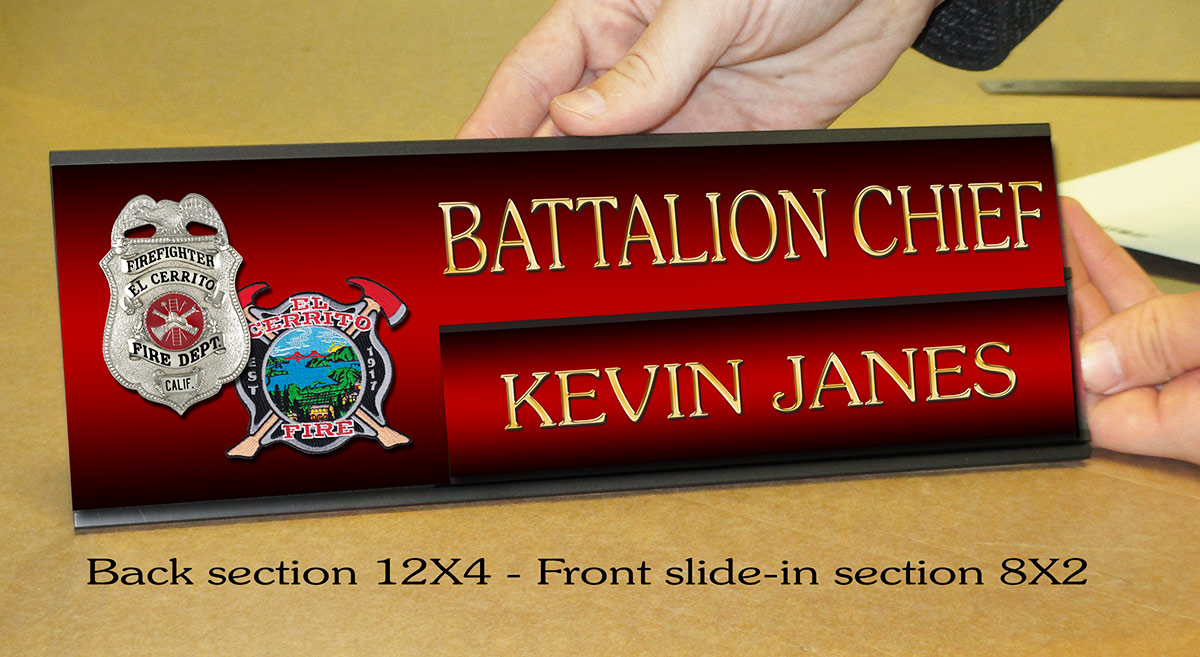 Fire Section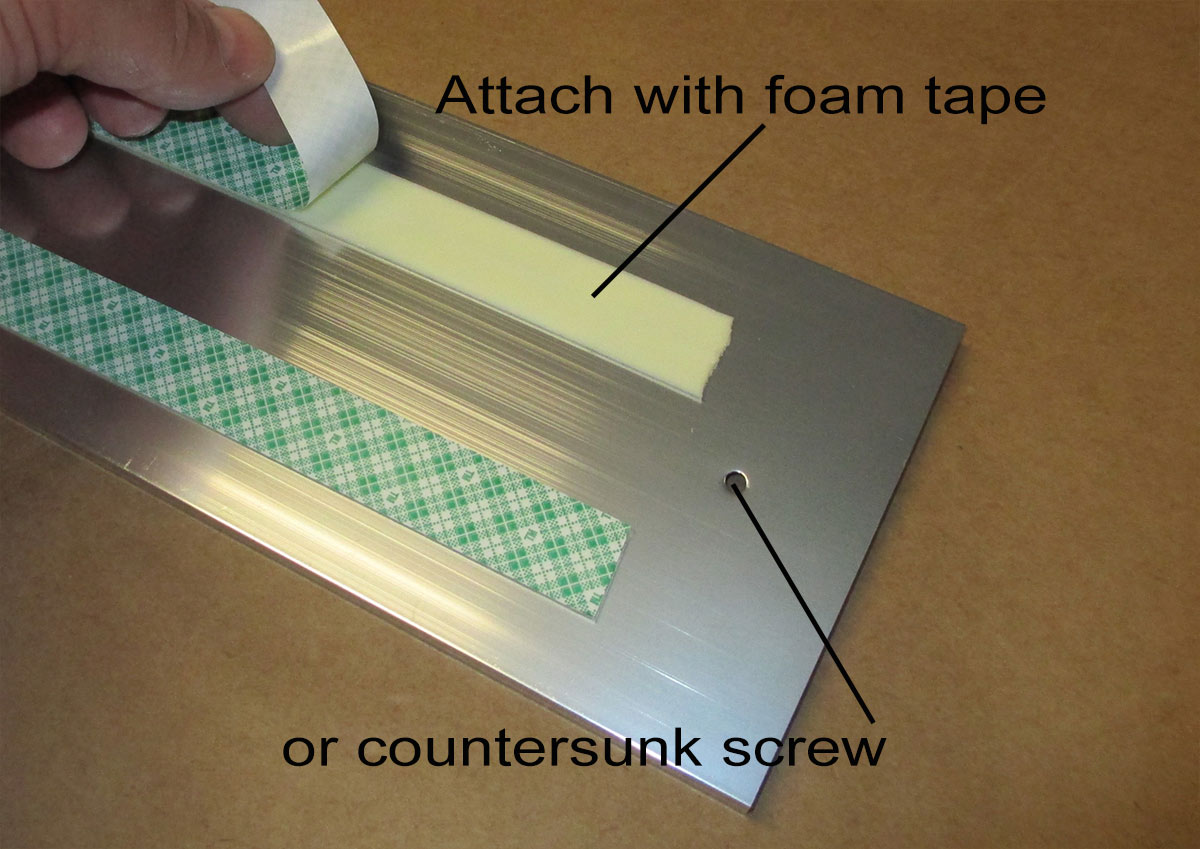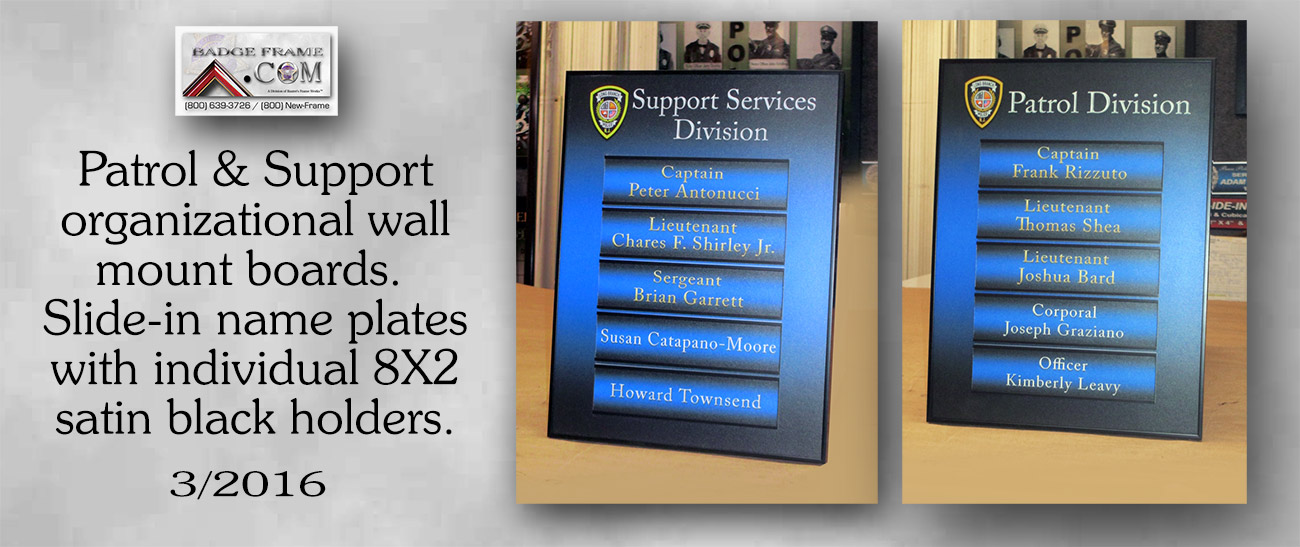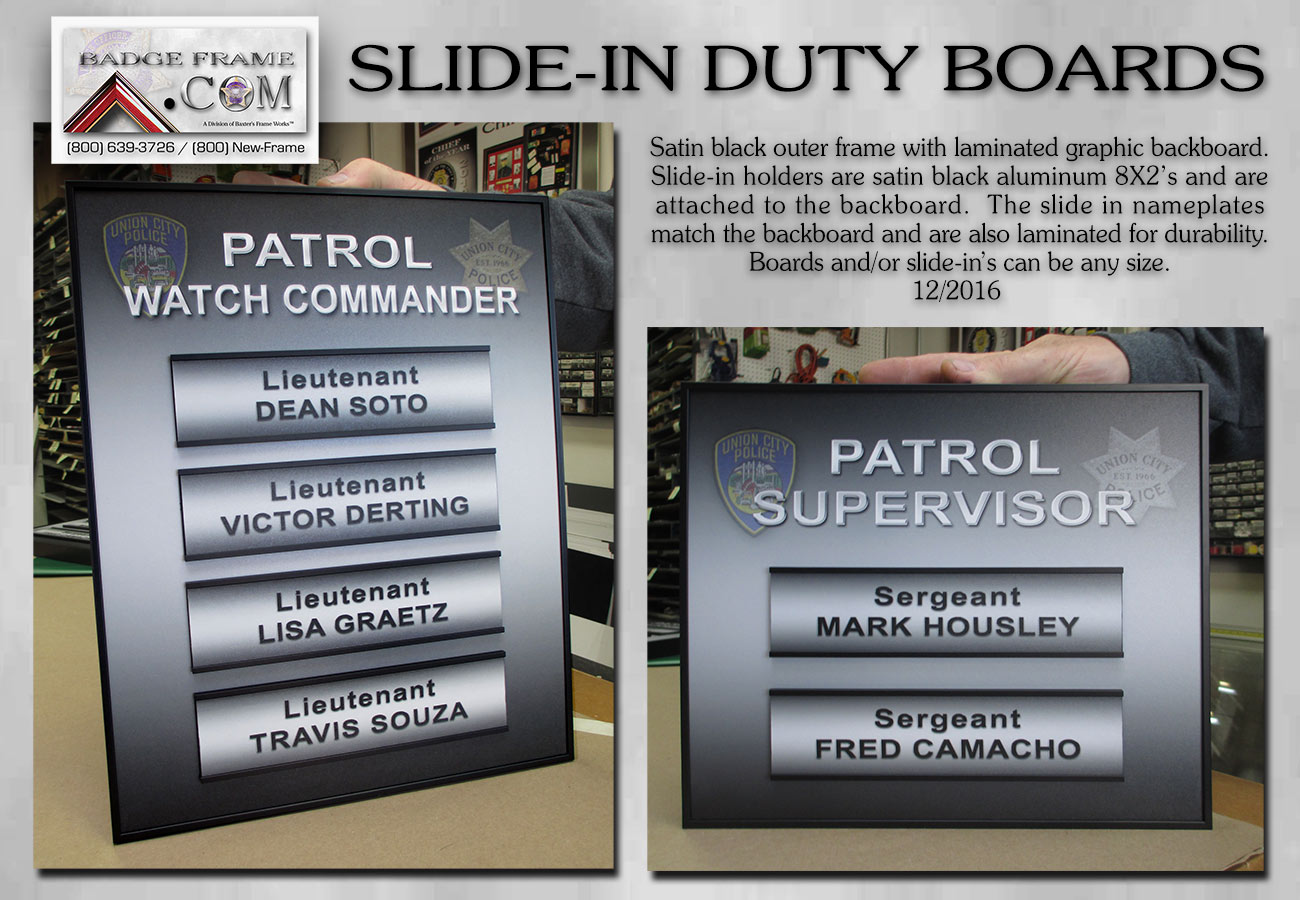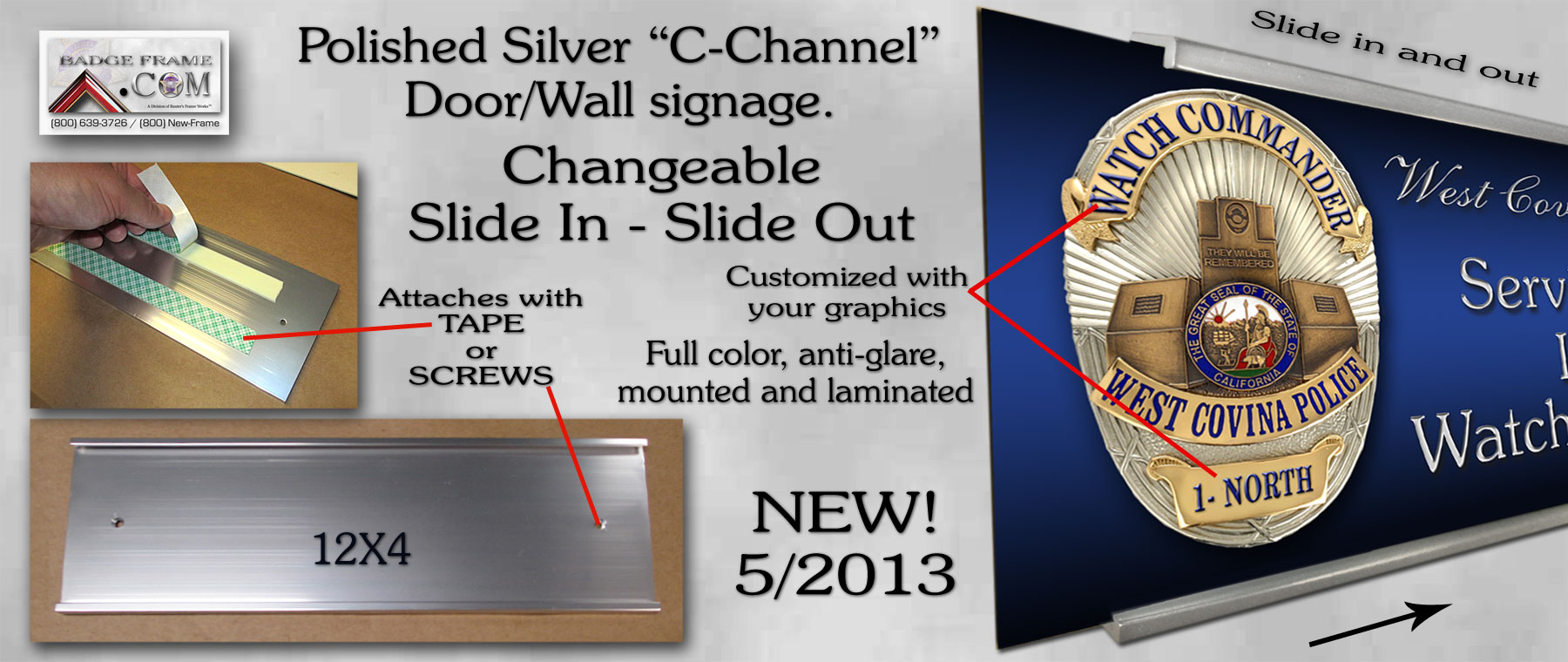 Watch YouTube Video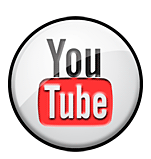 12X4 Door Signs for Black Slide-In Holders 3/2015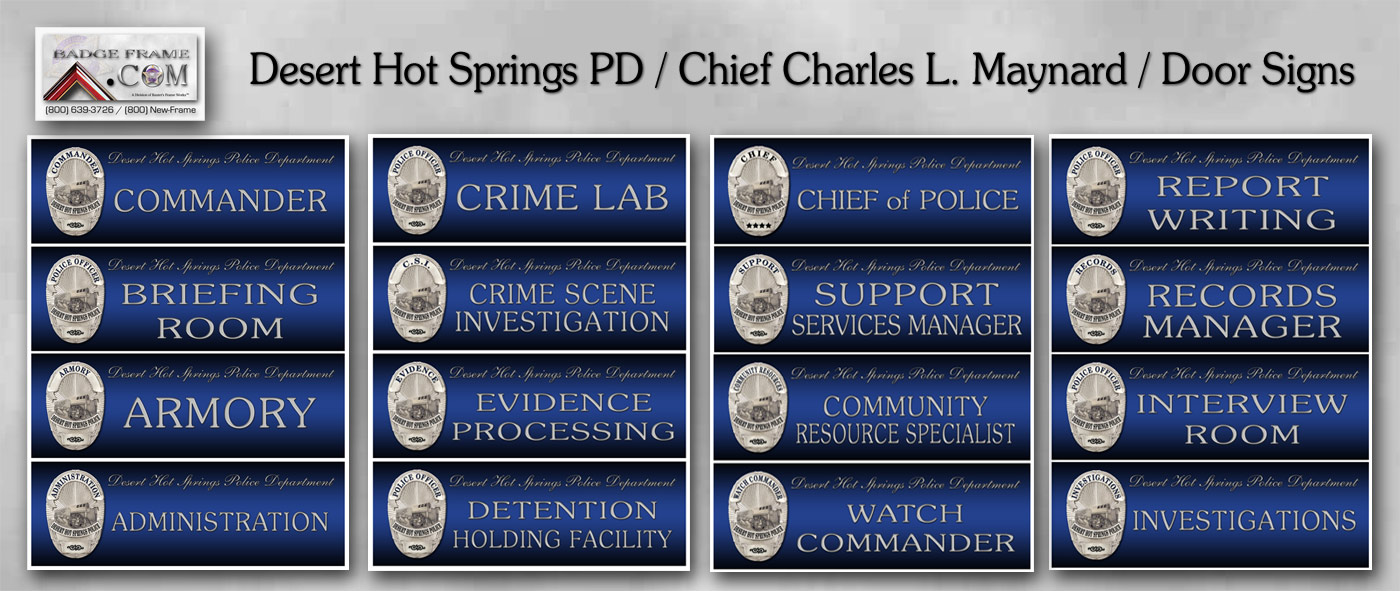 click on images to enlarge...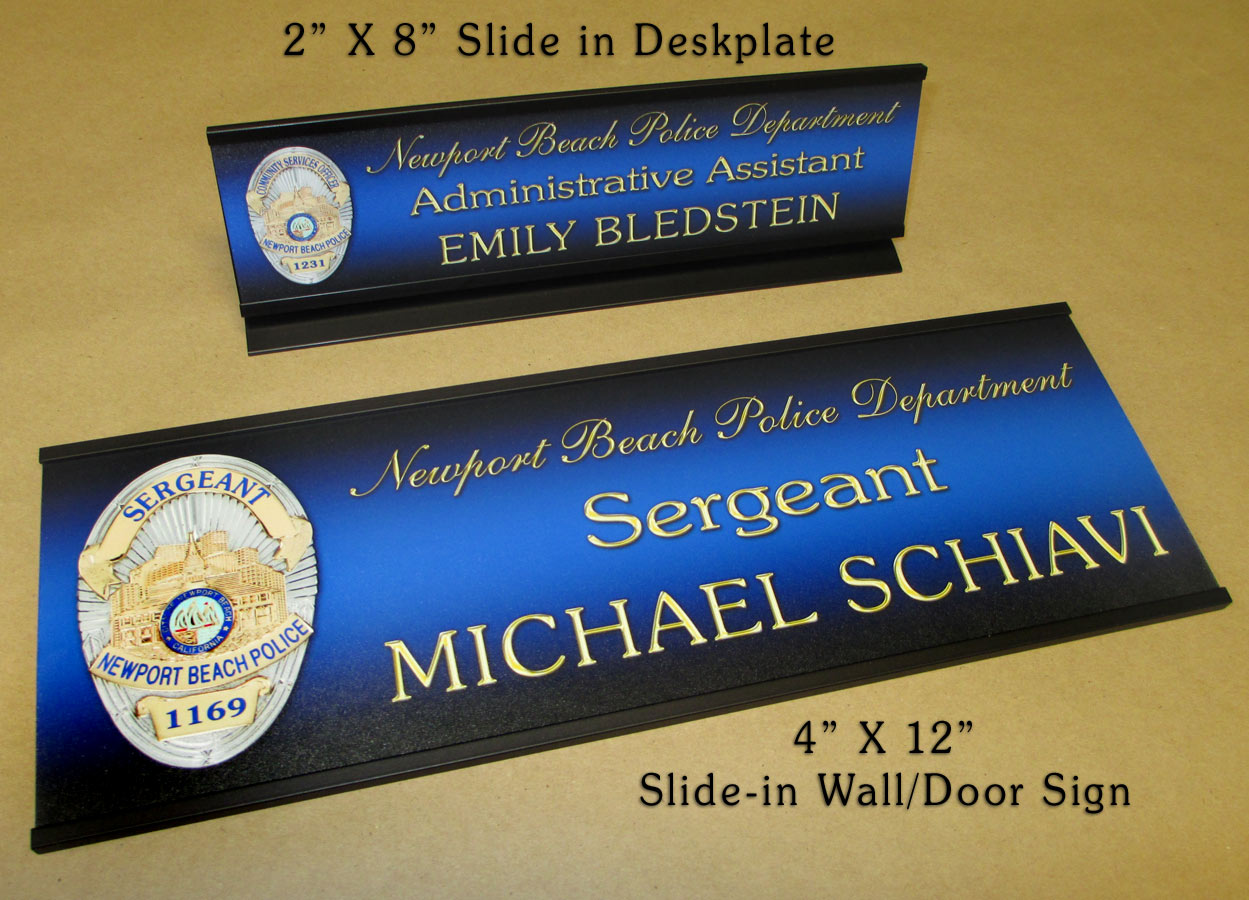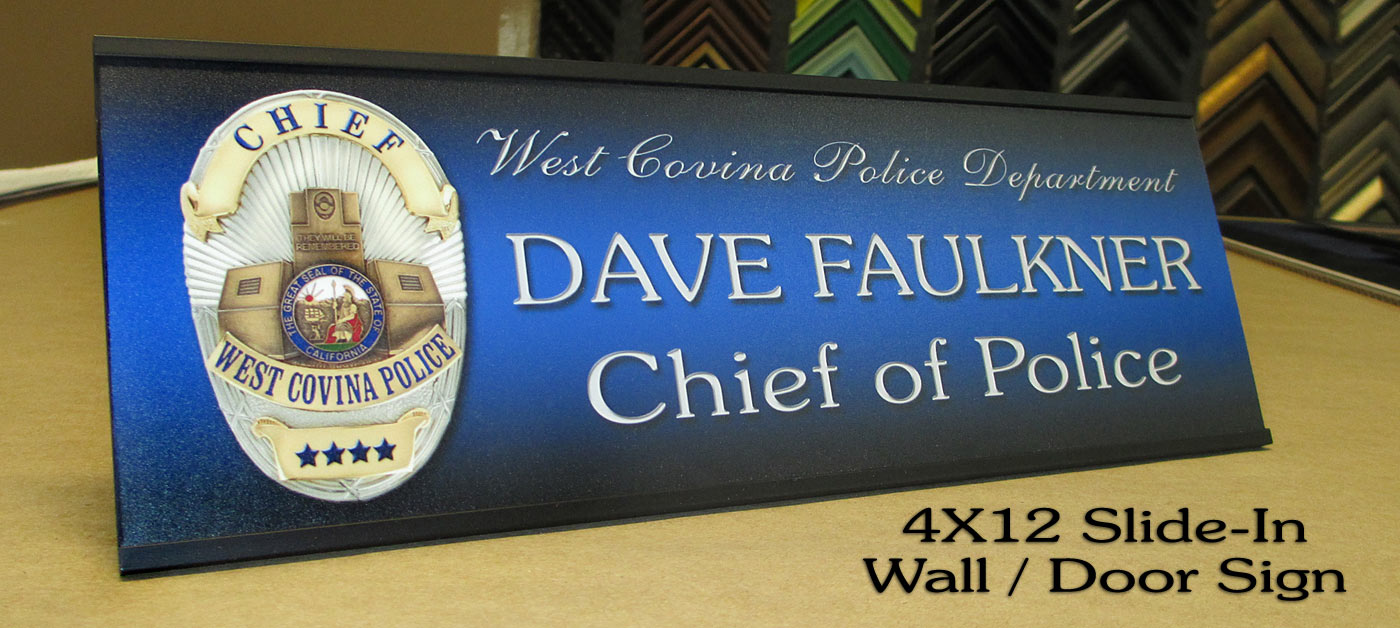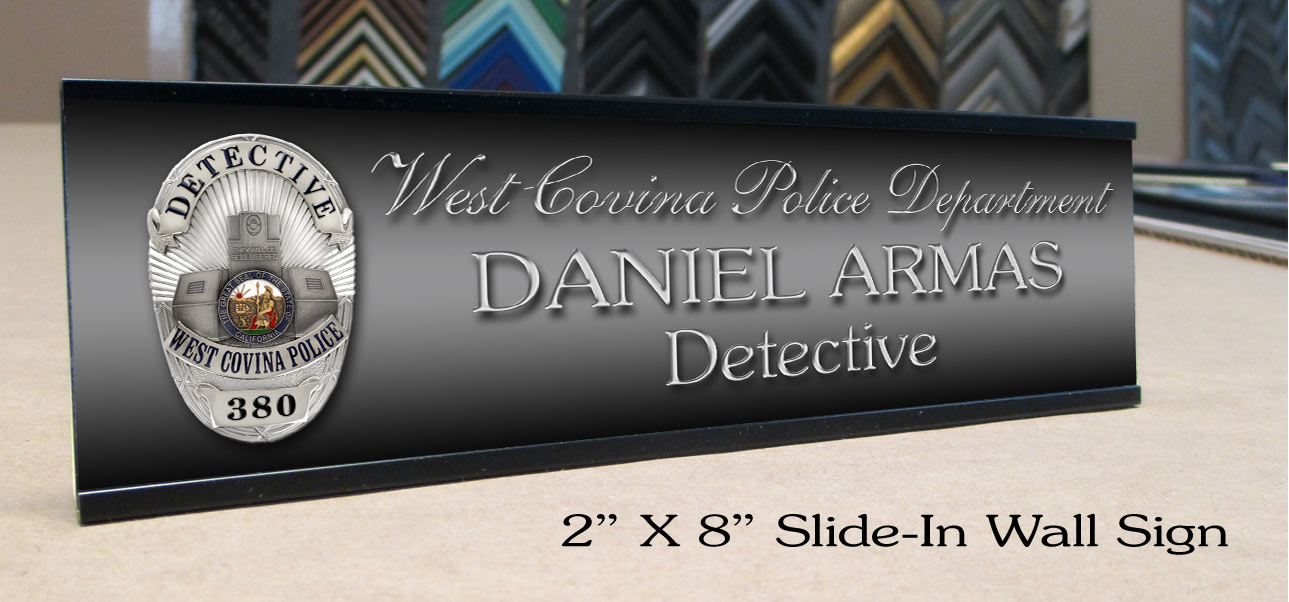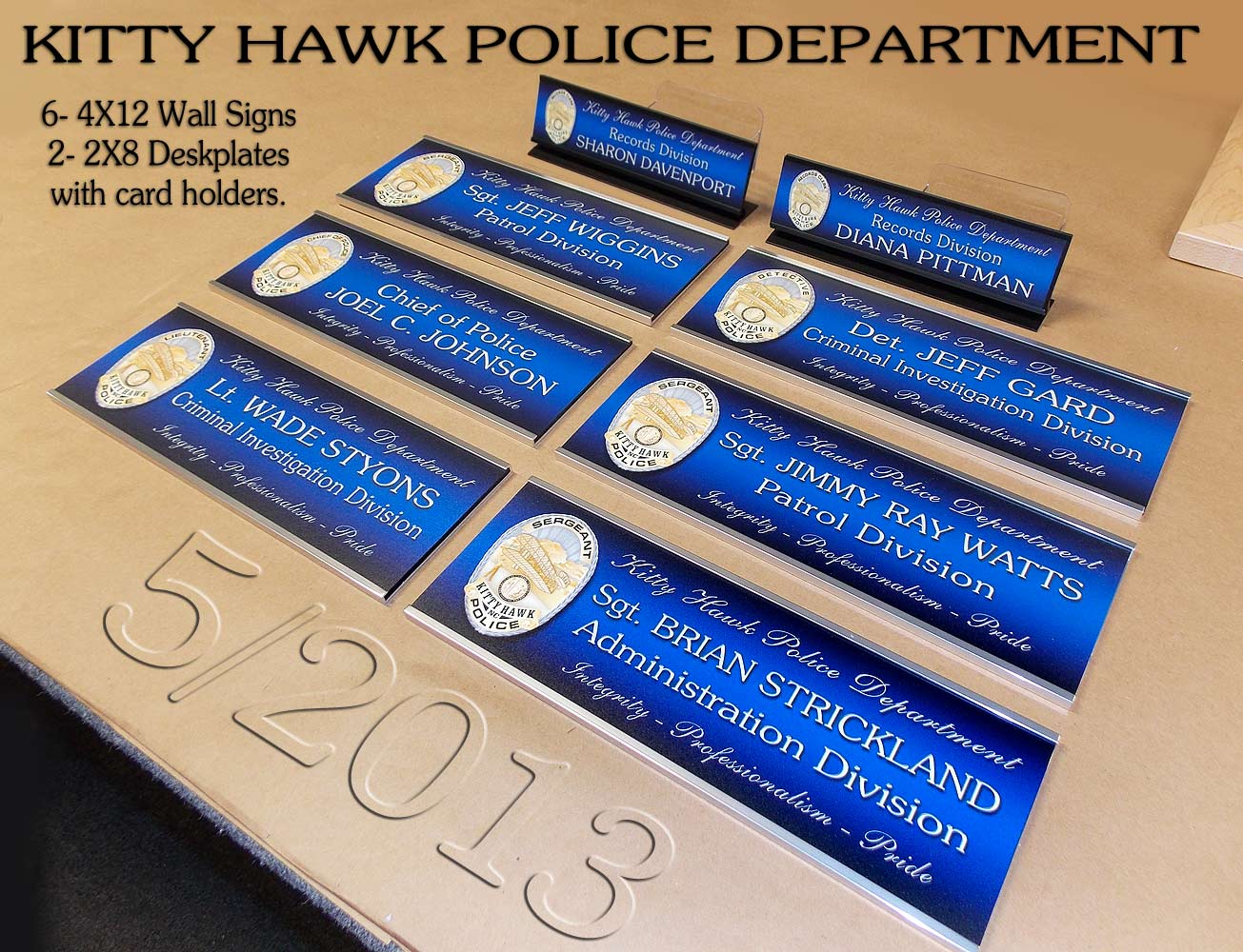 click to enlarge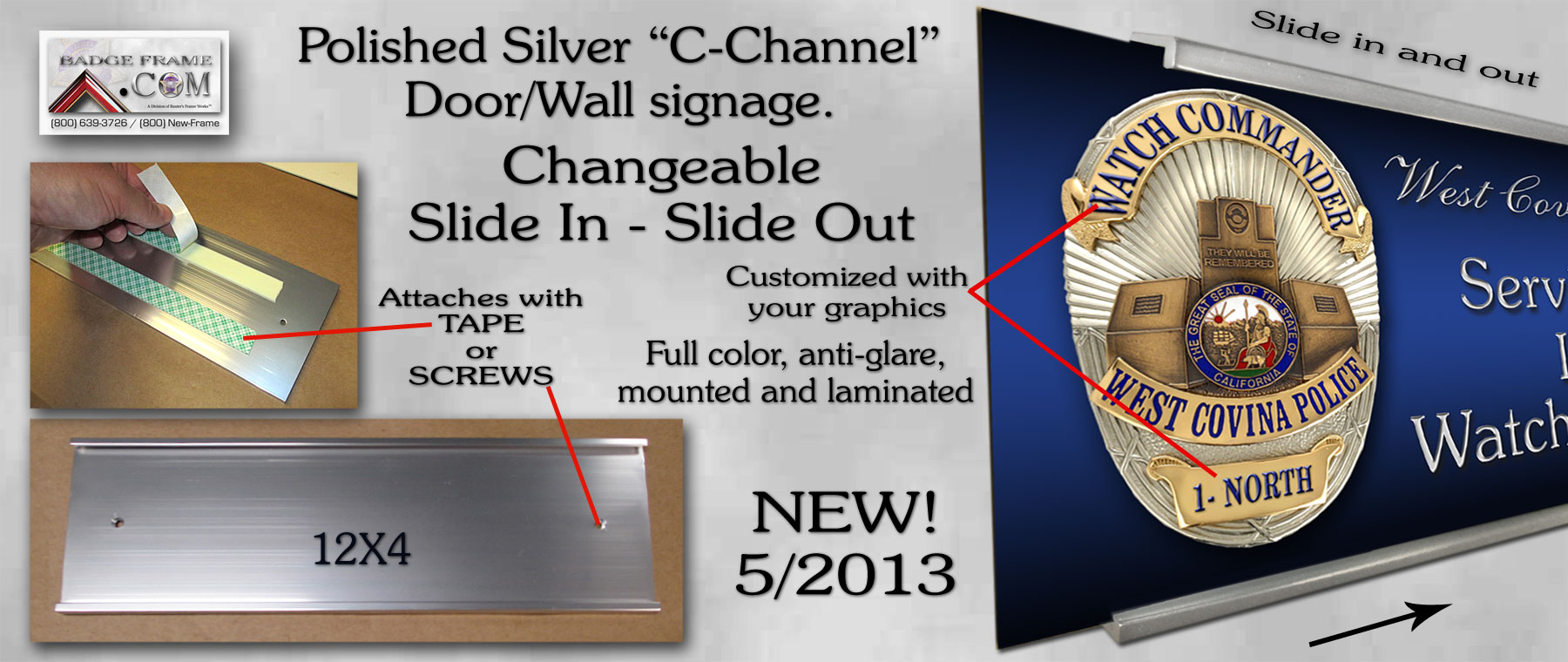 Click on images to enlarge...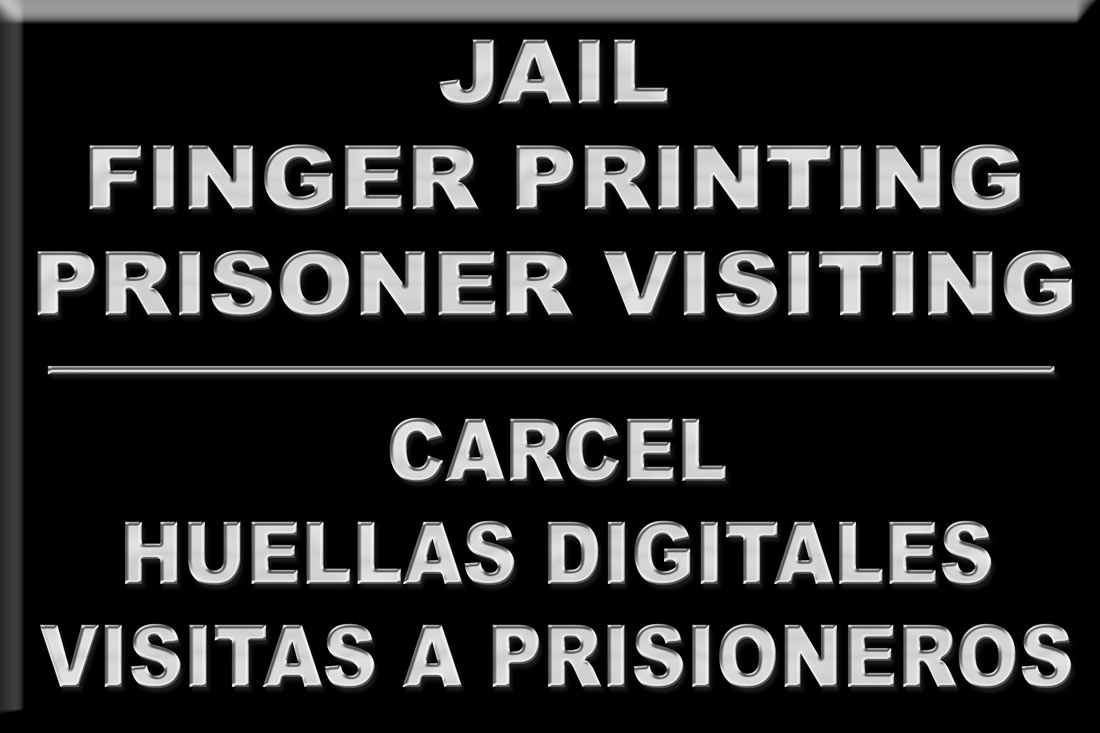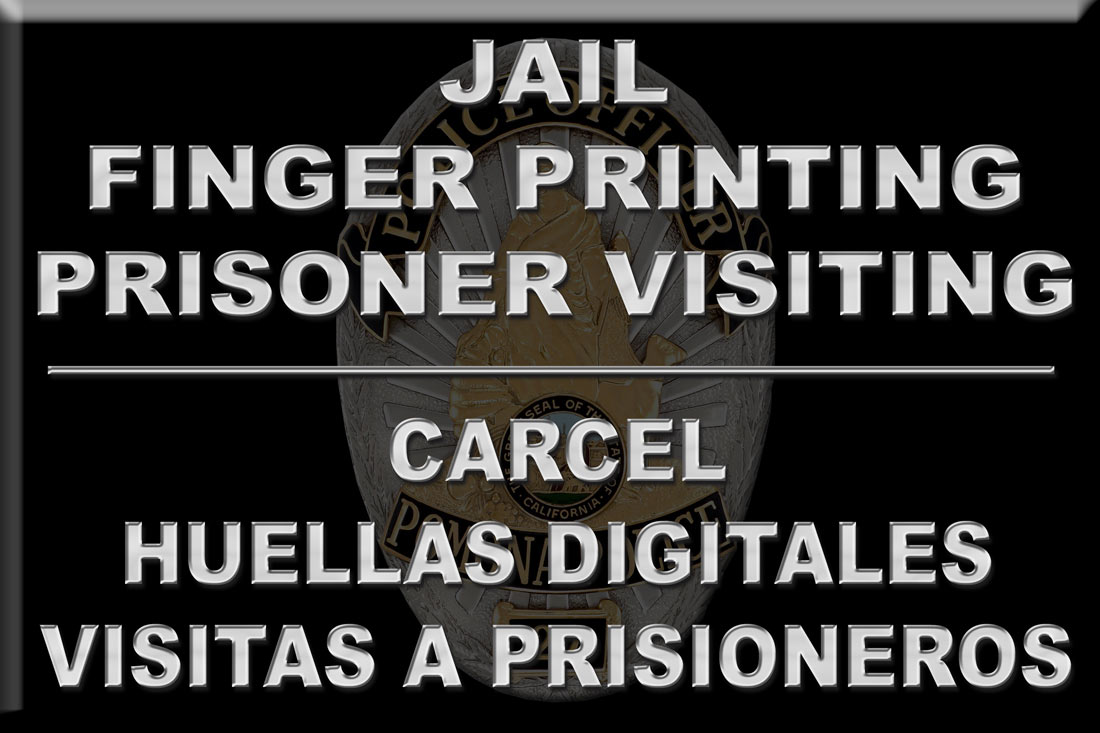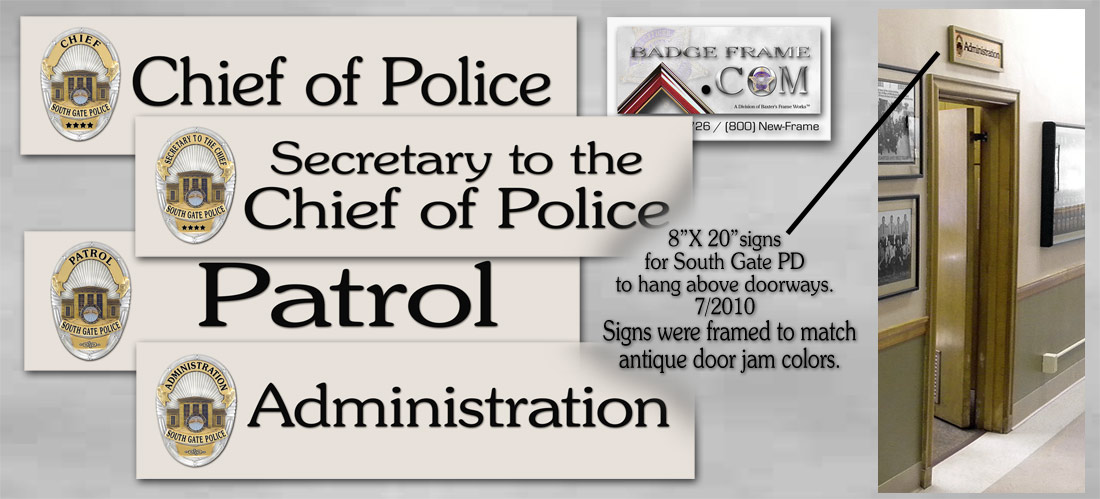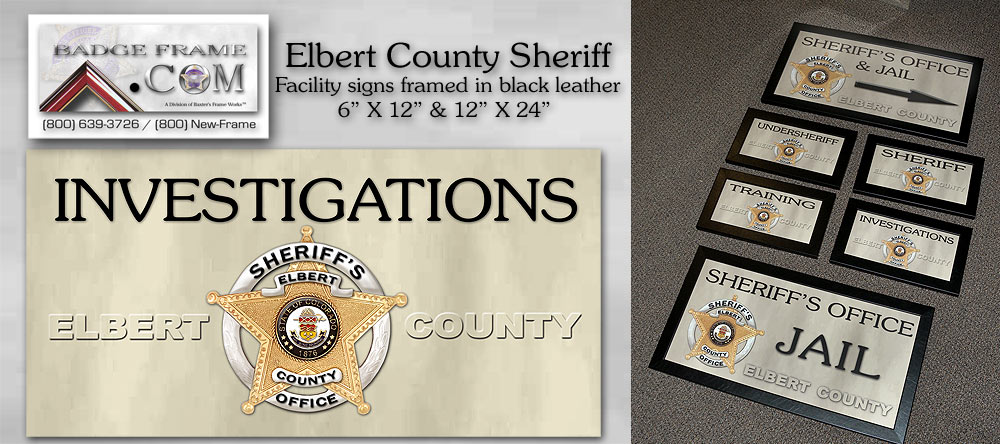 One of 11 different division signs. Outer dimension 6" X 12"
12" X 24" / Elbert County Sheriff sign.

HEY!!! Don't forget to sign our GUEST BOOK before you bail.