Some of our B2V presentations.... Call with questions/comments / ideas!
Click on images to enlarge...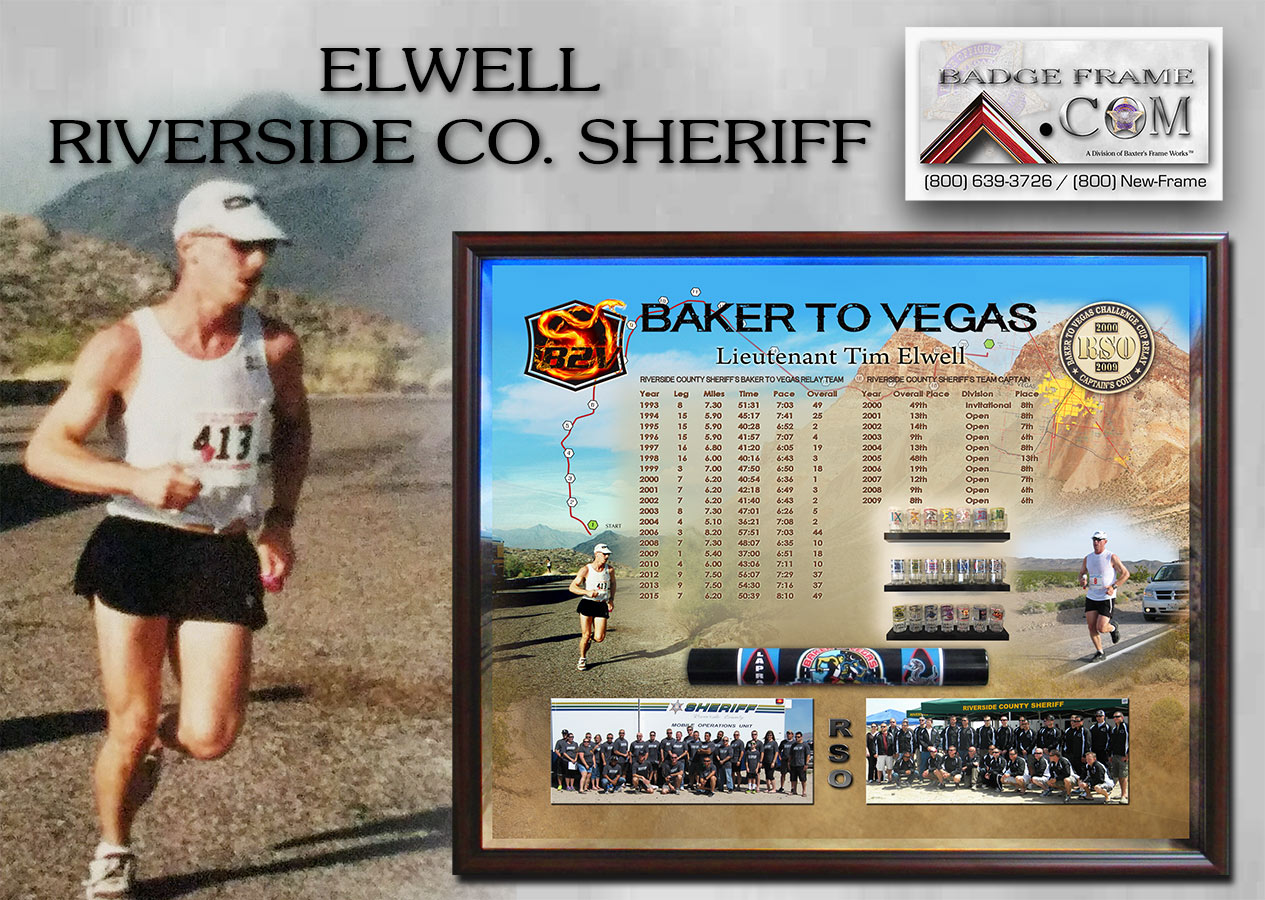 Sheriff's Section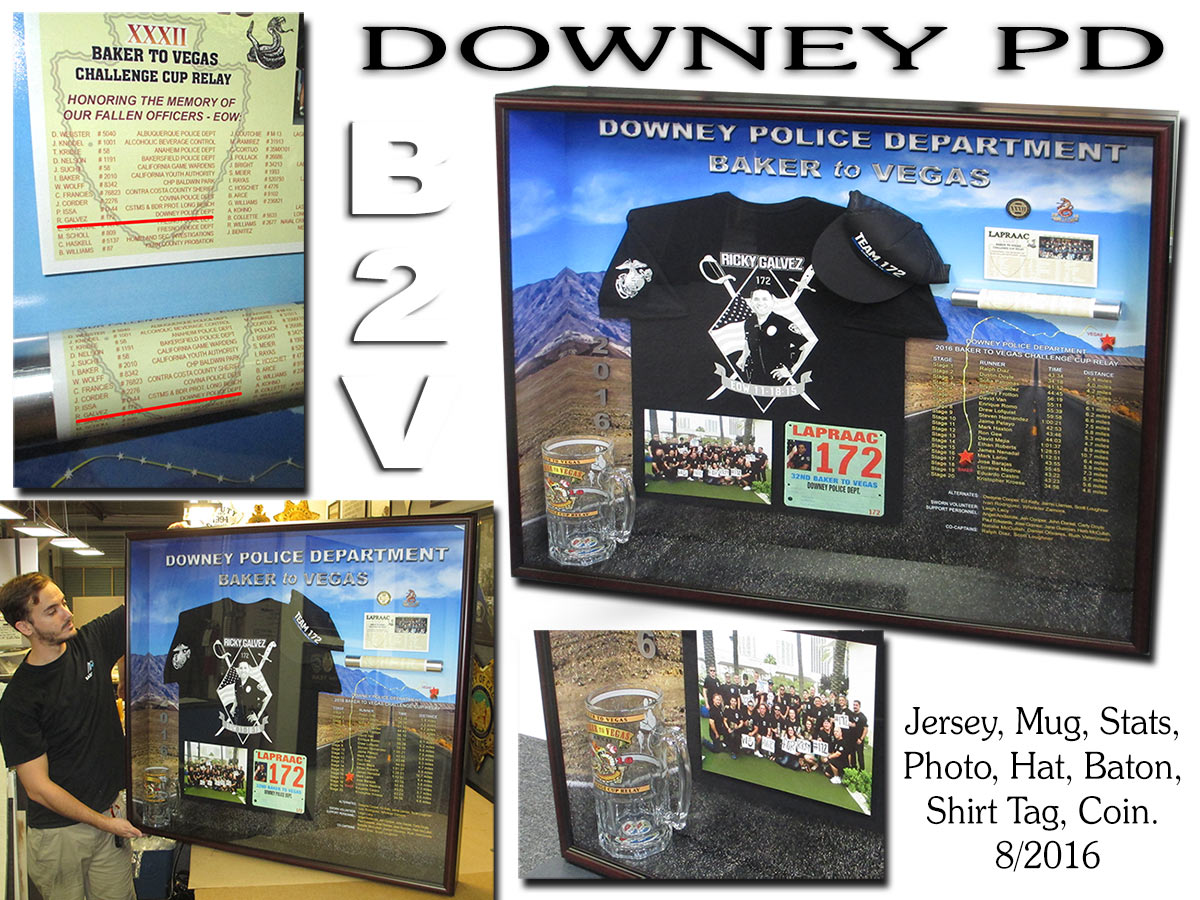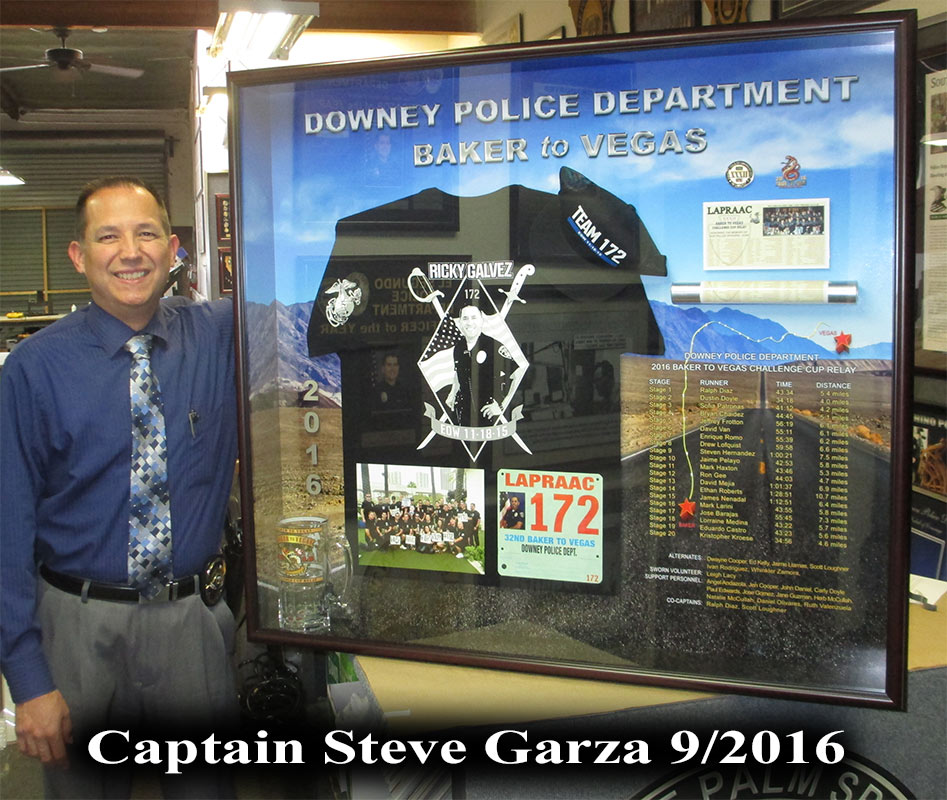 E.O.W. / Fallen Section
Printed Backboard Section
Rialto PD / Baker 2 Vegas / framed mug, map and participants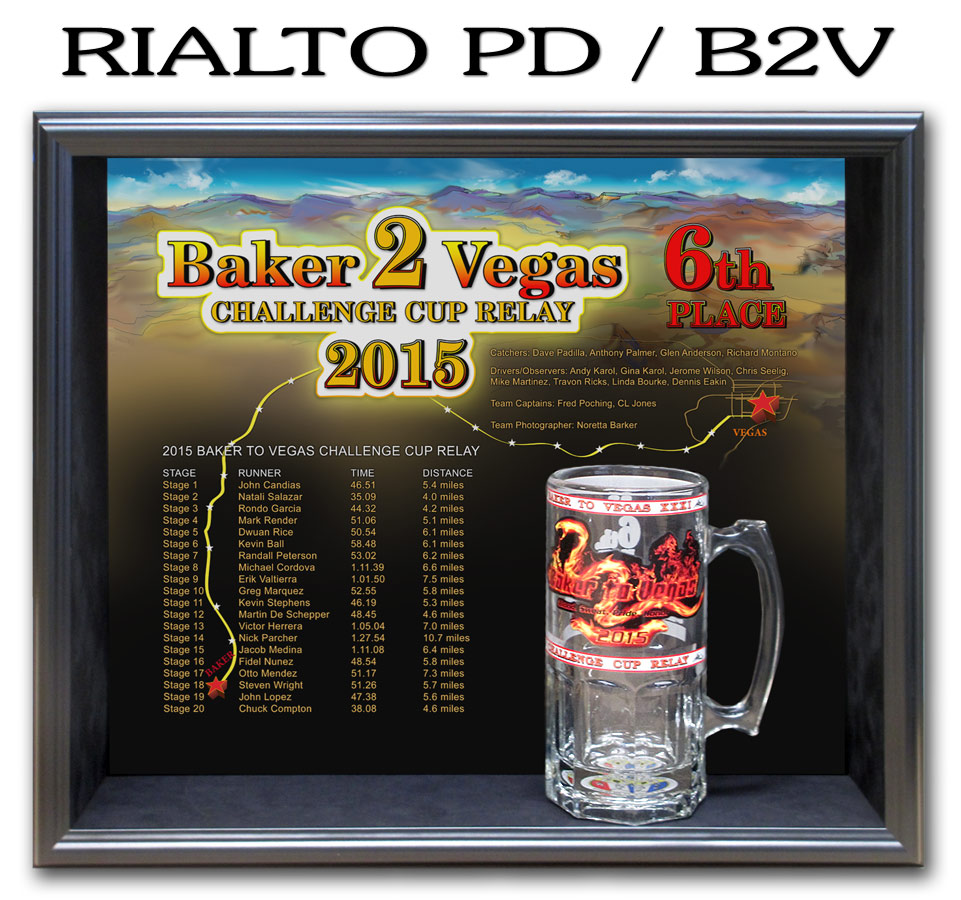 Special thanks... Laura Perry!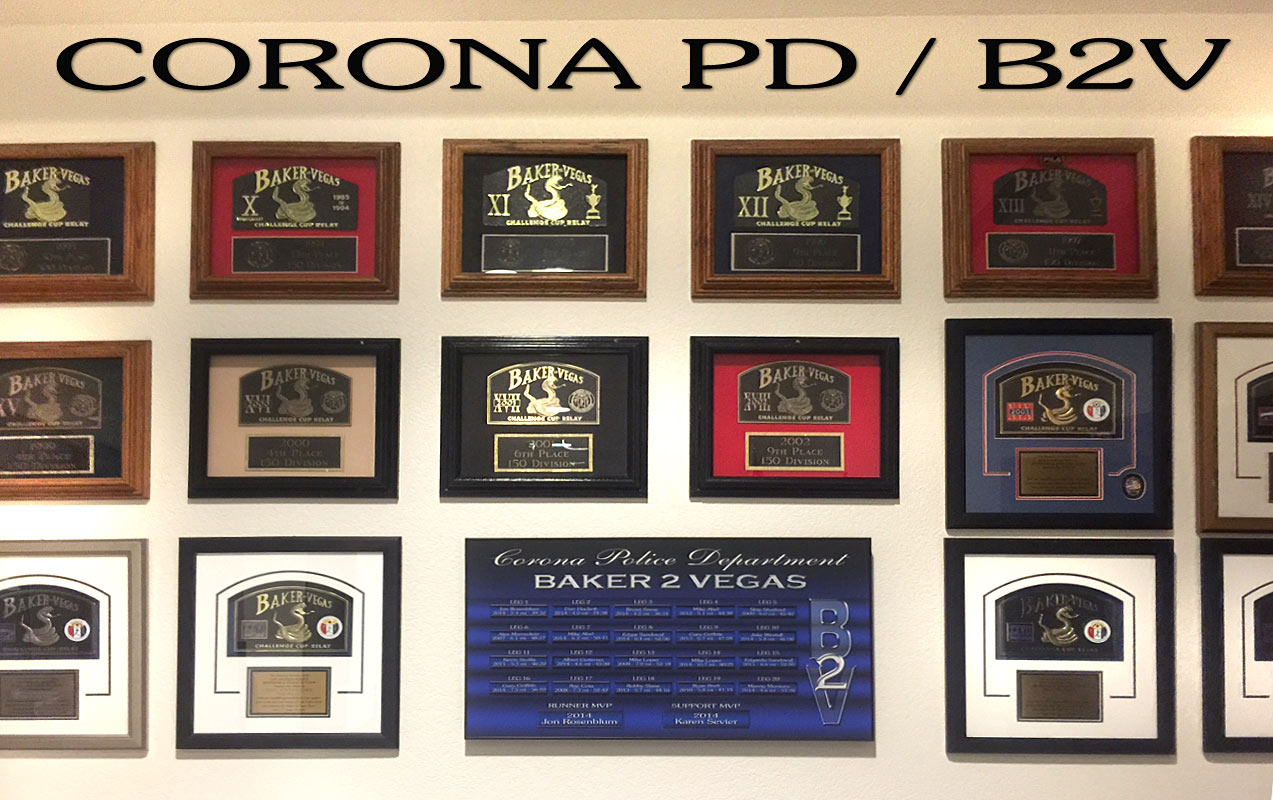 Corona PD / Baker 2 Vegas Record Holders Perpetual Plaque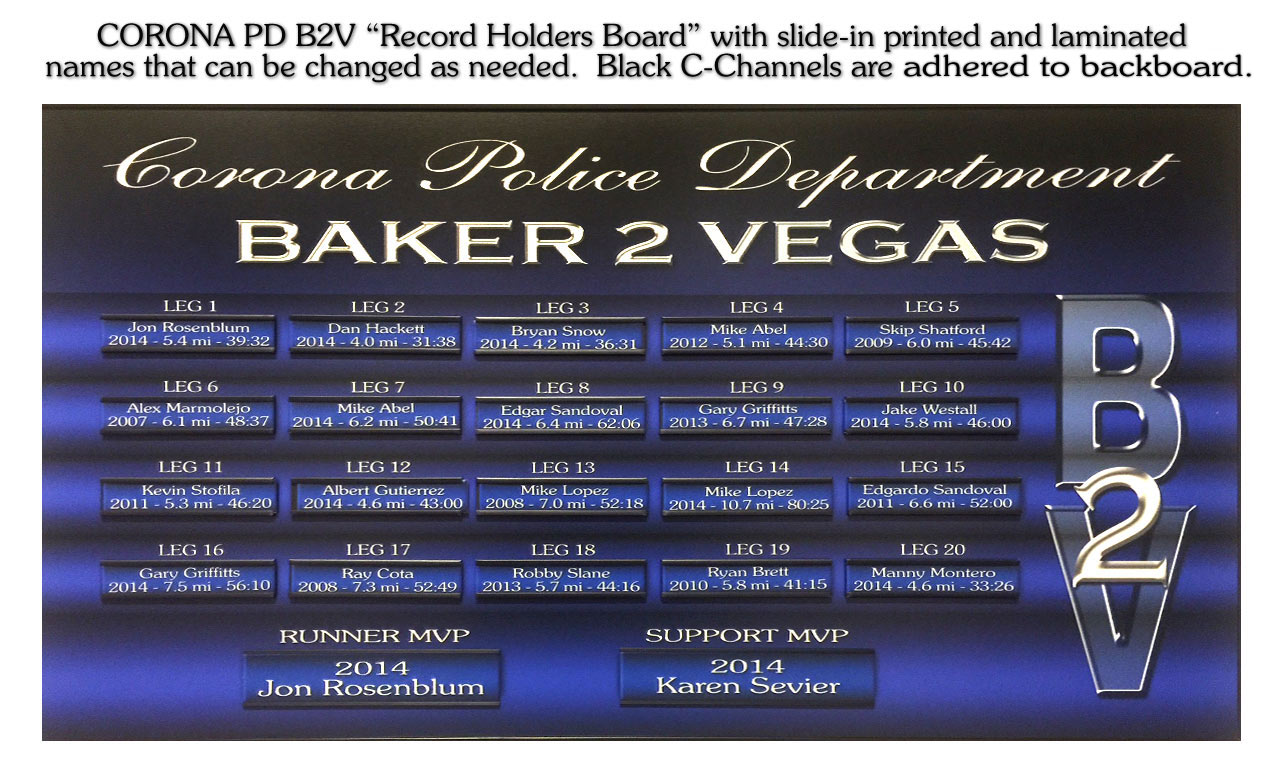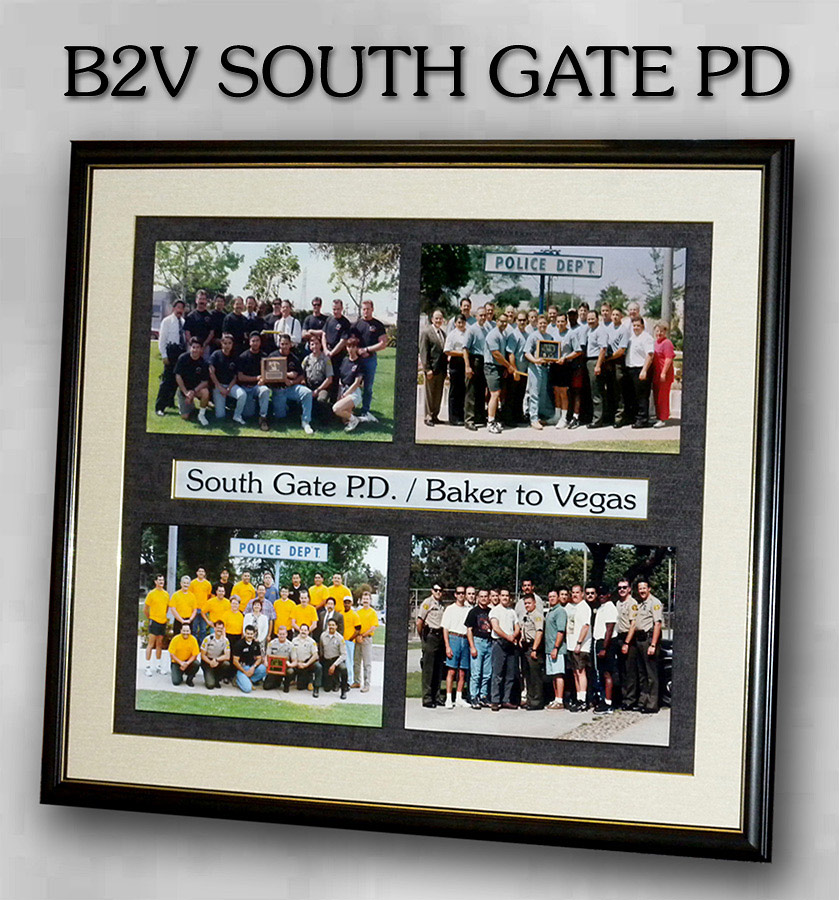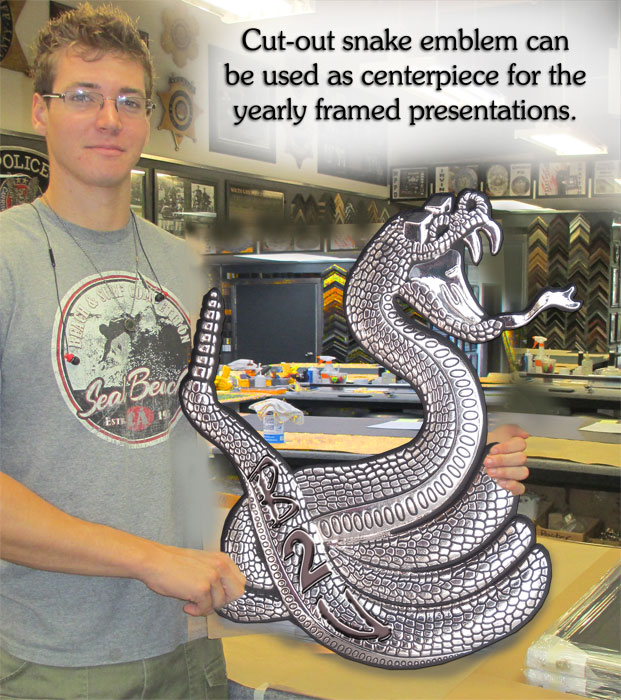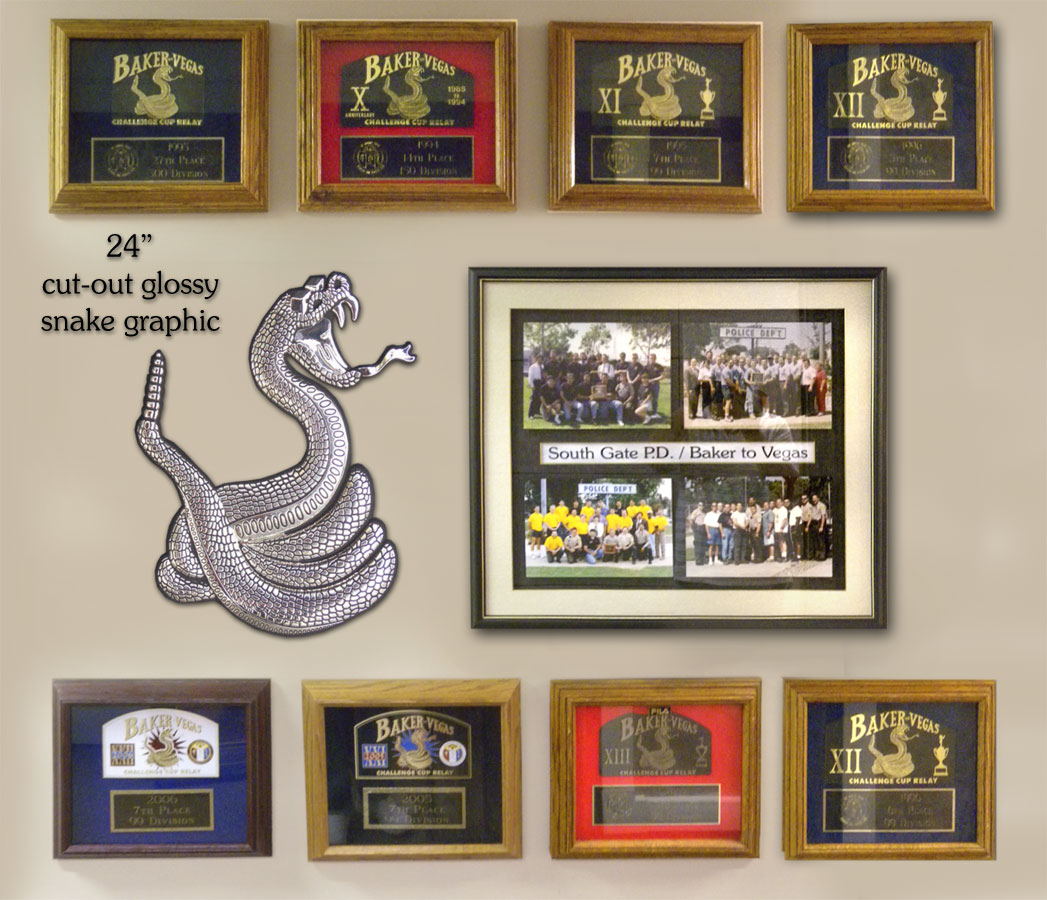 Perpetual Plaque Section here
Acrylic Wedge / Blue Accent Color / Laser Engraved 4-2014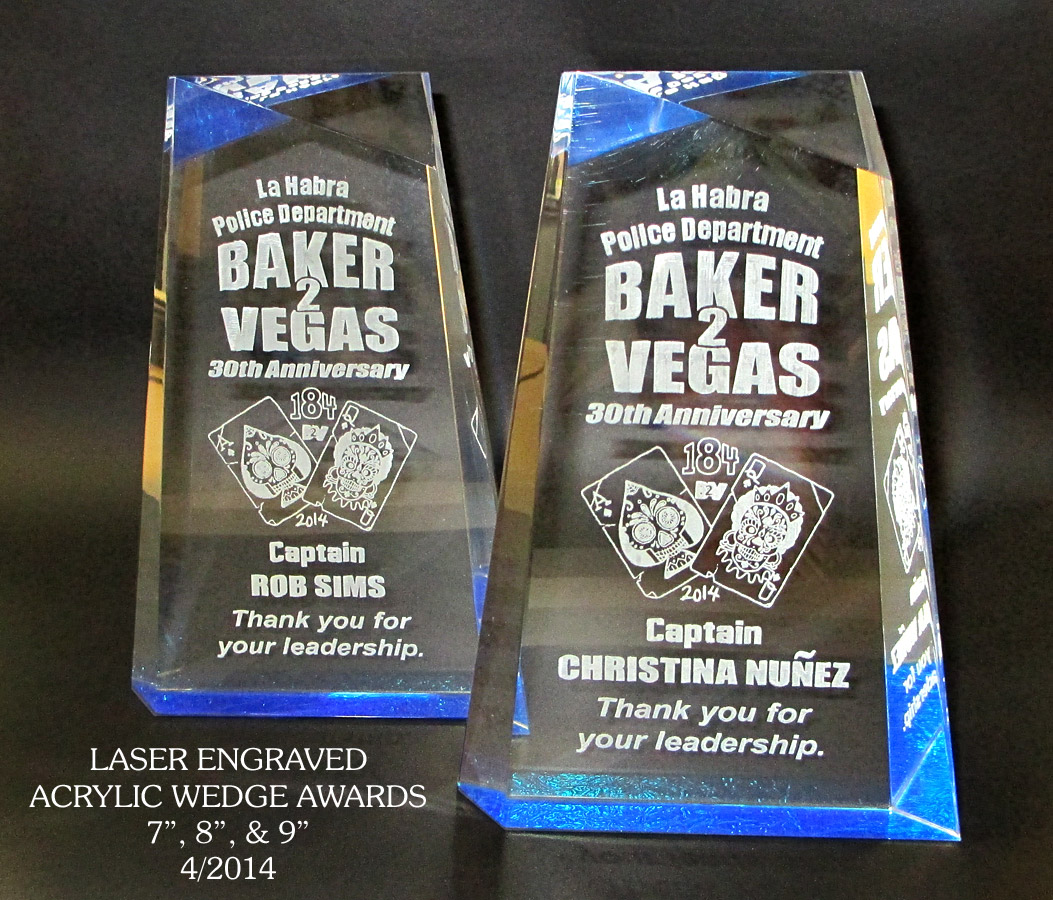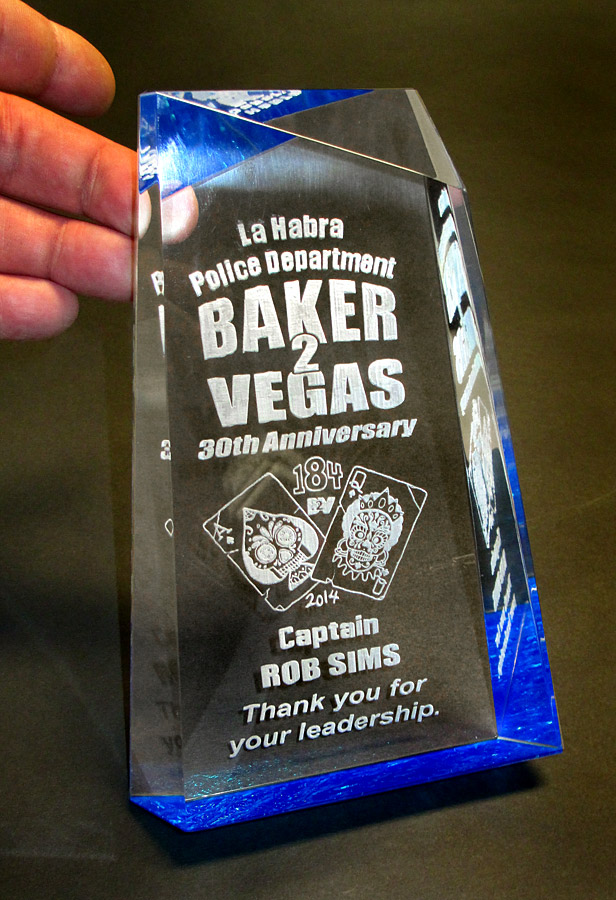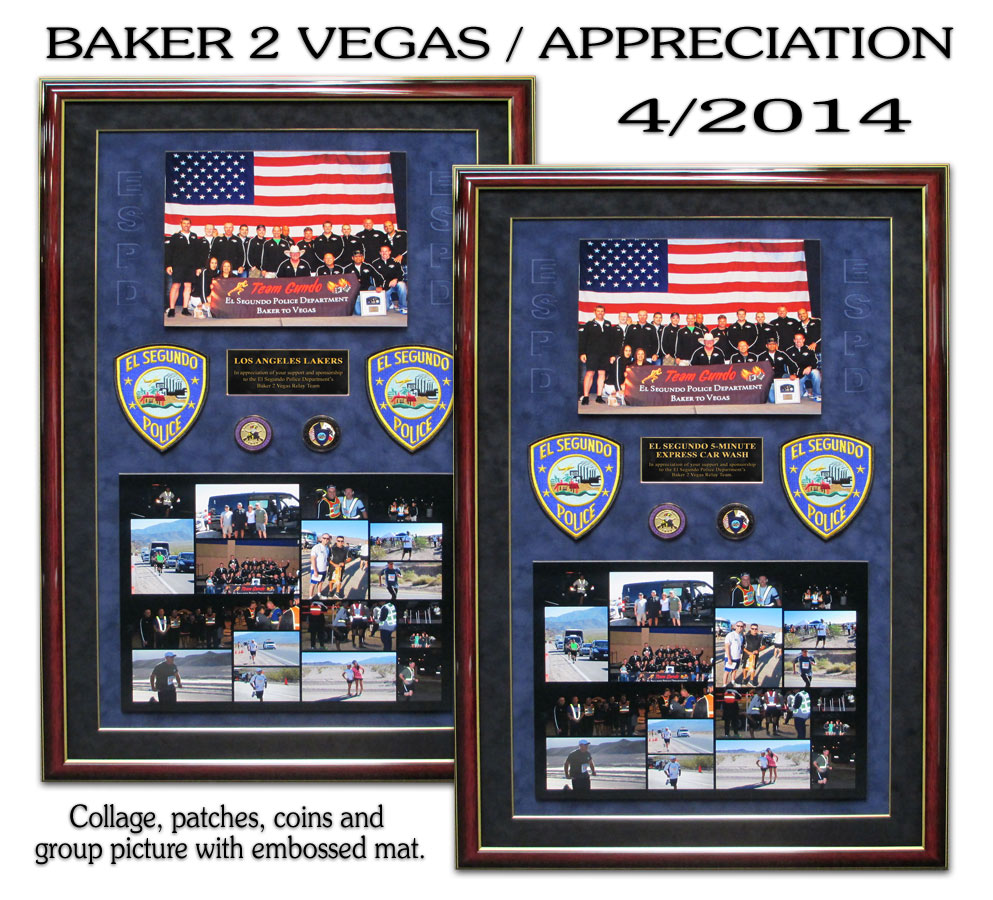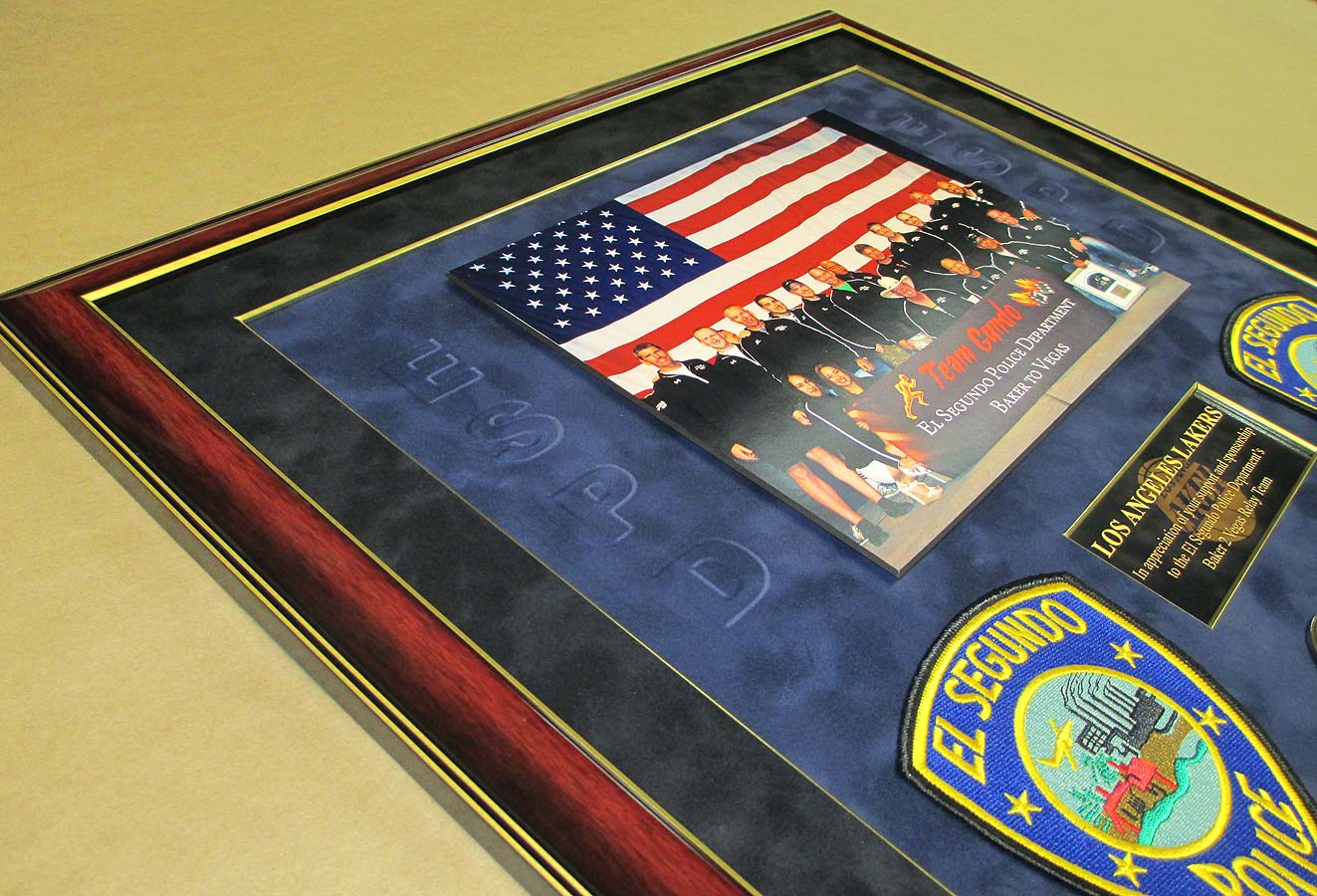 See more of our framing projects at Baxter's Frame Works.Com
SPORTS RELATED
/
WEDDING RELATED
/
MISC. #1
/
MISC. #2
/
GOLF RELATED
/
SHADOWBOX RELATED
Call us...(800) New-Frame / National Toll Free
© 2005 Baxter's Frame Works / Badge Frame / All Rights Reserved
3811 Schaefer Ave., Suite A Chino, CA 91710 Local (909) 591-3033
EMAIL: fwbill32@verizon.net

HEY!!! Don't forget to sign our GUEST BOOK before you bail.