Click on images to enlarge...

If you are traveling with this item and using other facilities podiums, a permanent option will not work for you. In these situations
your host may have restrictions for how you are to display your logo on the podium. Most hospitality podiums will have a screw
or hanger protruding from the front for display purposes. When that is not the case, you can use the TEMPORARY PODIUM MOUNT
system shown below. This is set up so that if there is a nail or screw you will use that with the attached wire hanging system.
If there is no screw or nail you can use this method below to hang your emblem temporarily and without damage to the hosts' podium.
Temporary Podium Mount $20. Includes extra temporary strips.
Instructions - Click to enlarge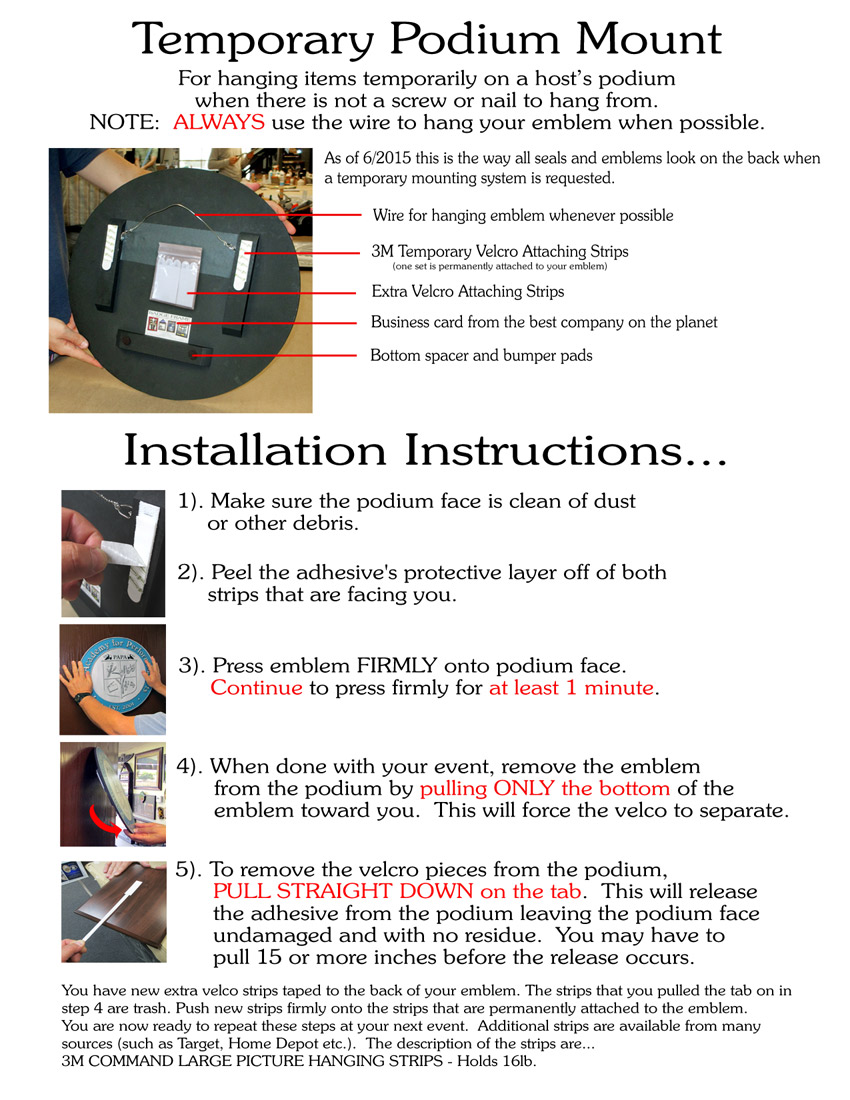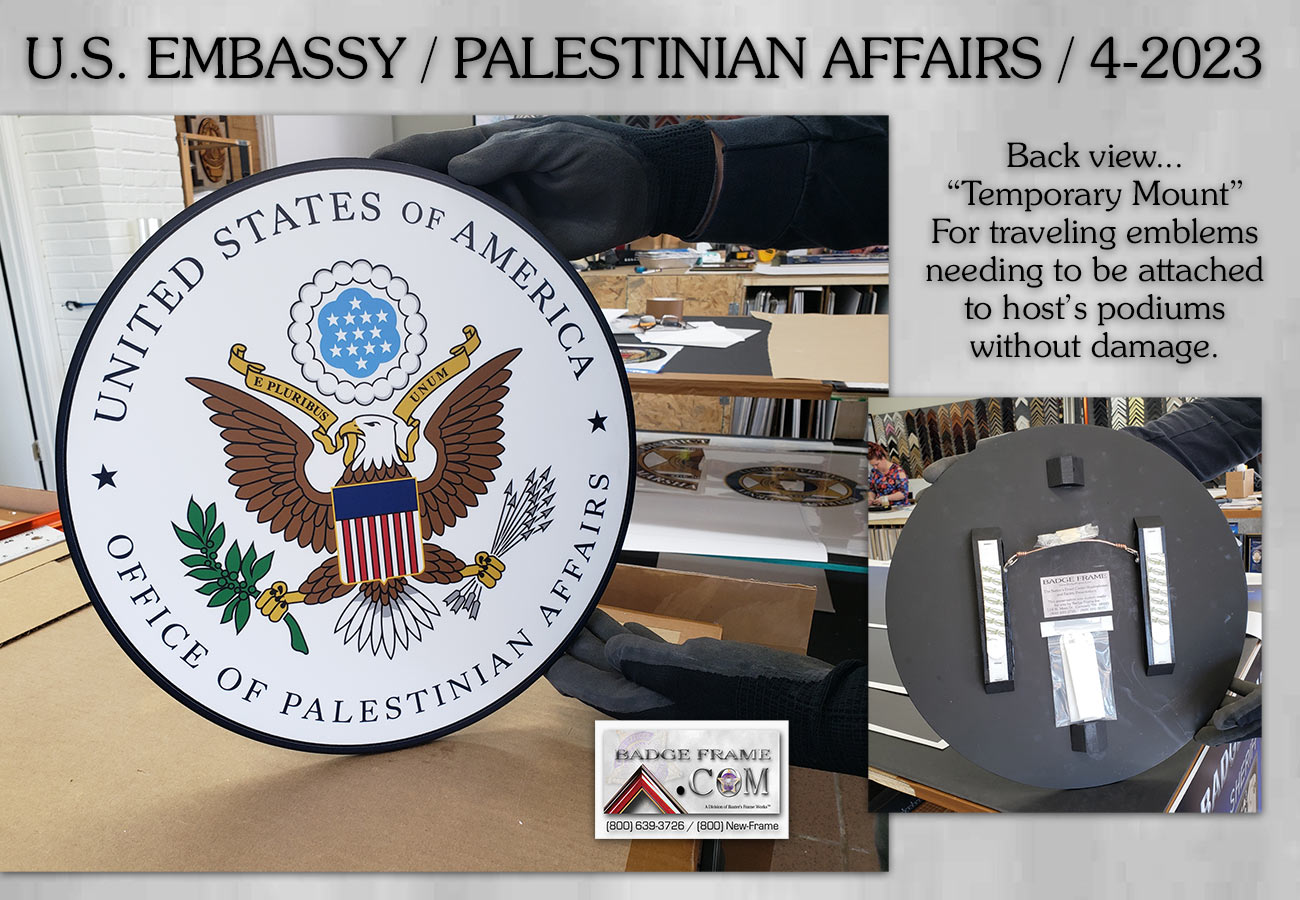 Emblems & Seals Section
Podium Section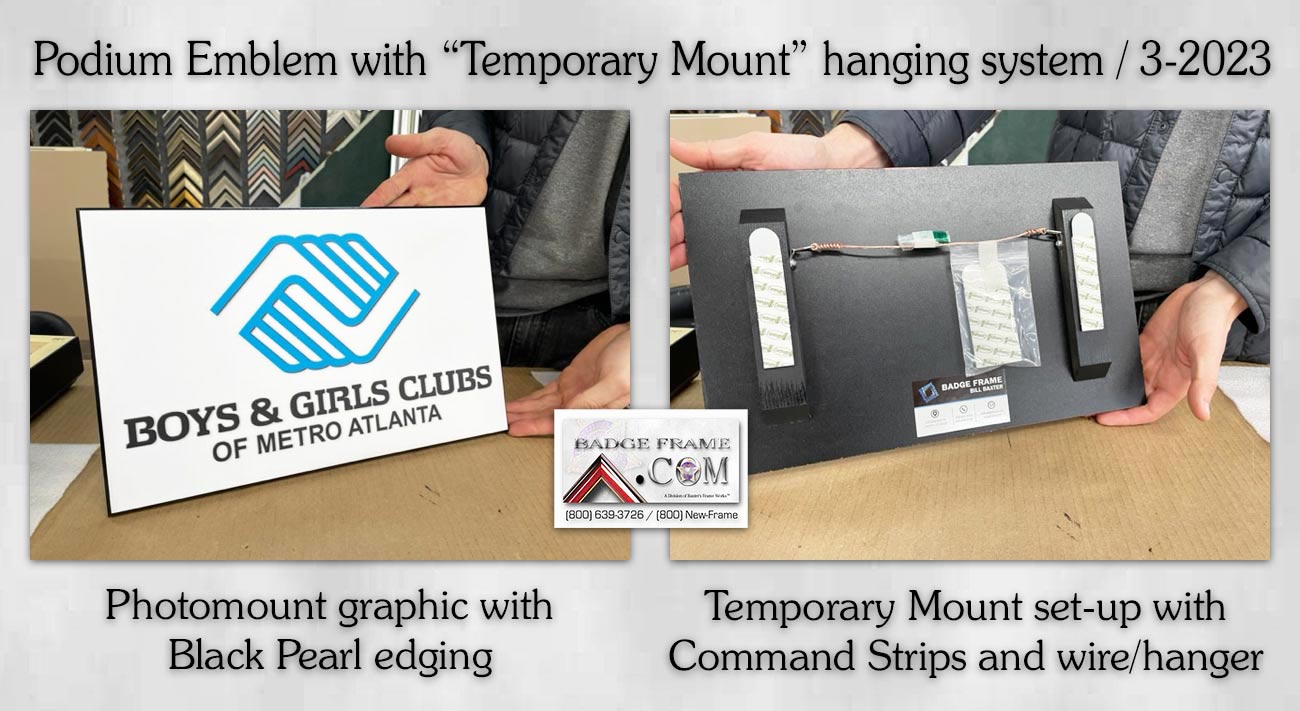 Photomount Section
Podium Emblem Section
Call us...(800) 639-3726 (909) 591-3033
118 West Main Street Camden, TN 38320
EM us here
HEY!!! Don't forget to sign our GUEST BOOK before you bail.