Past Projects

Misc #1

Here's some great ideas for your upcoming projects.
click to enlarge...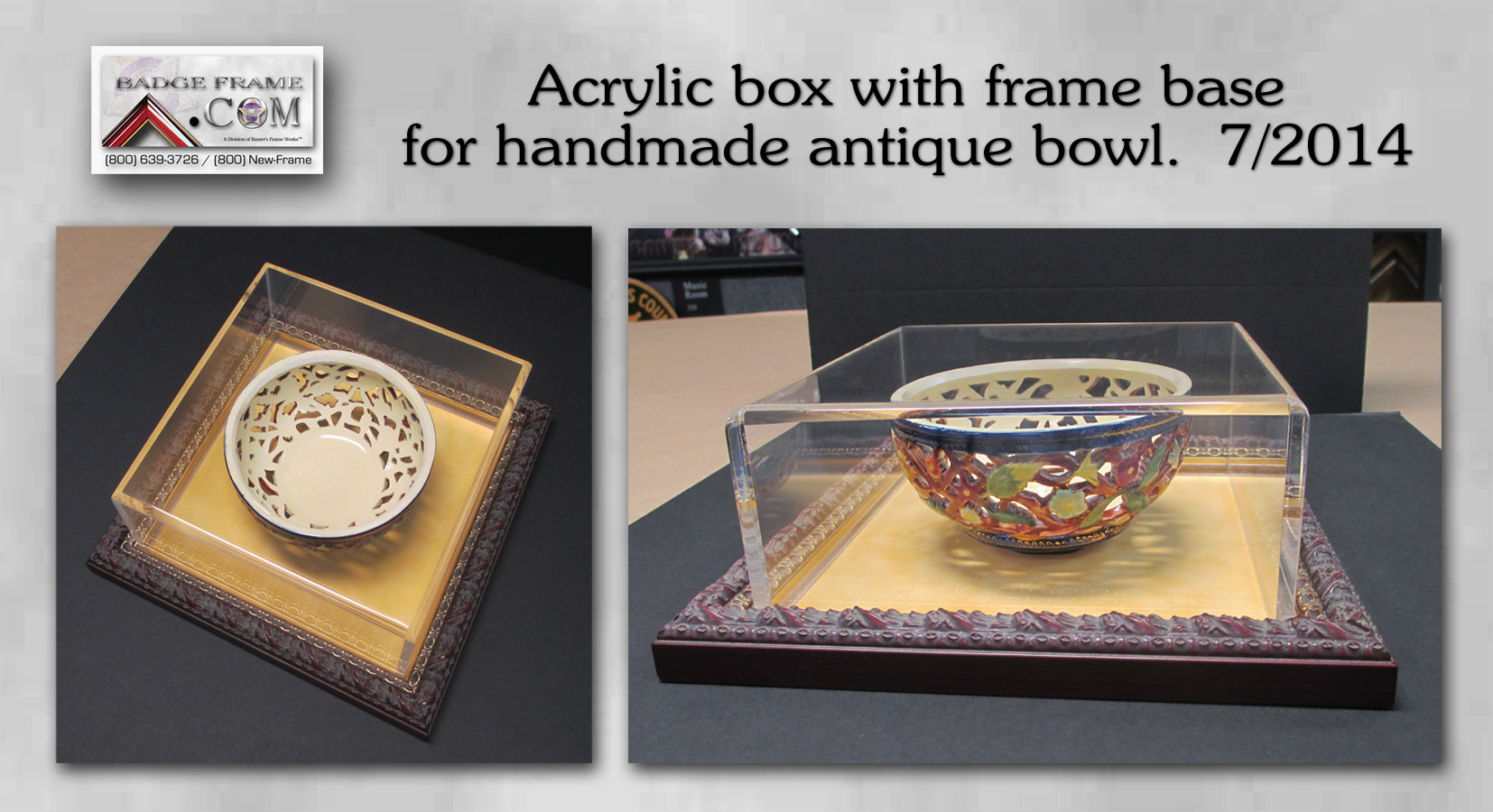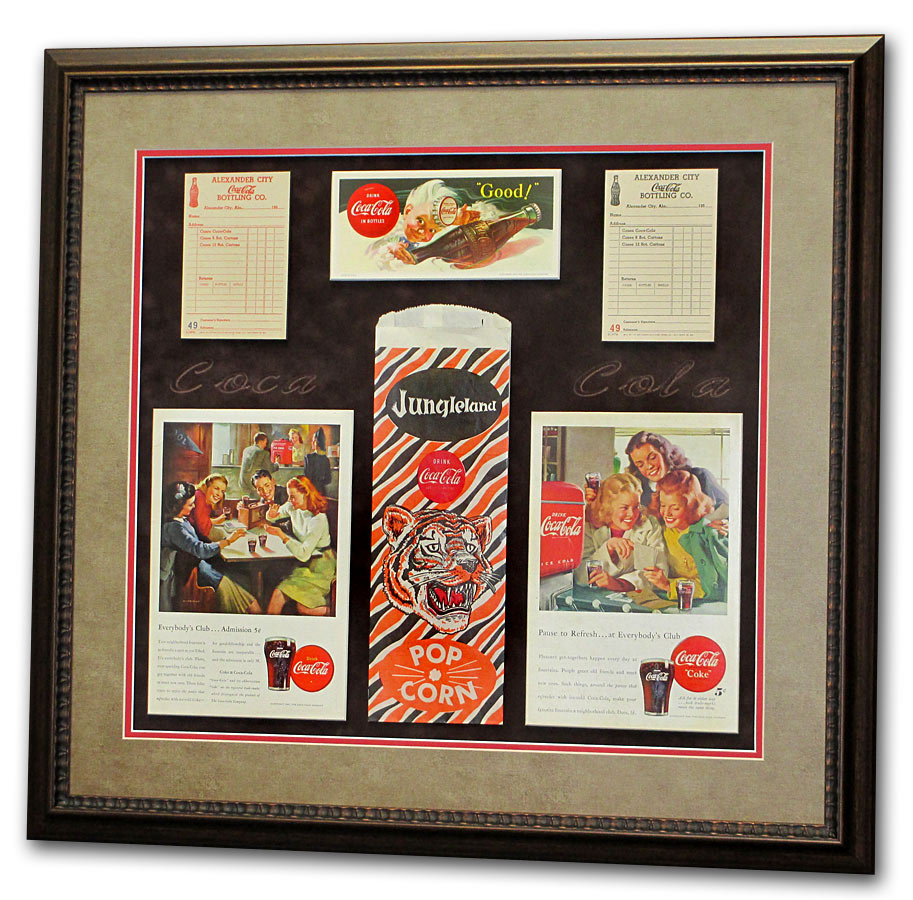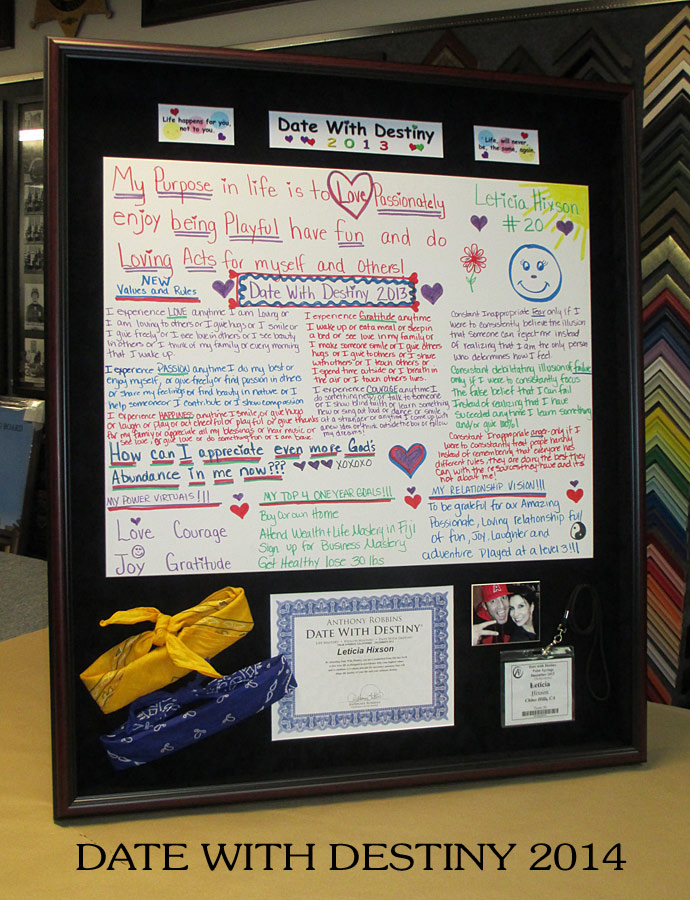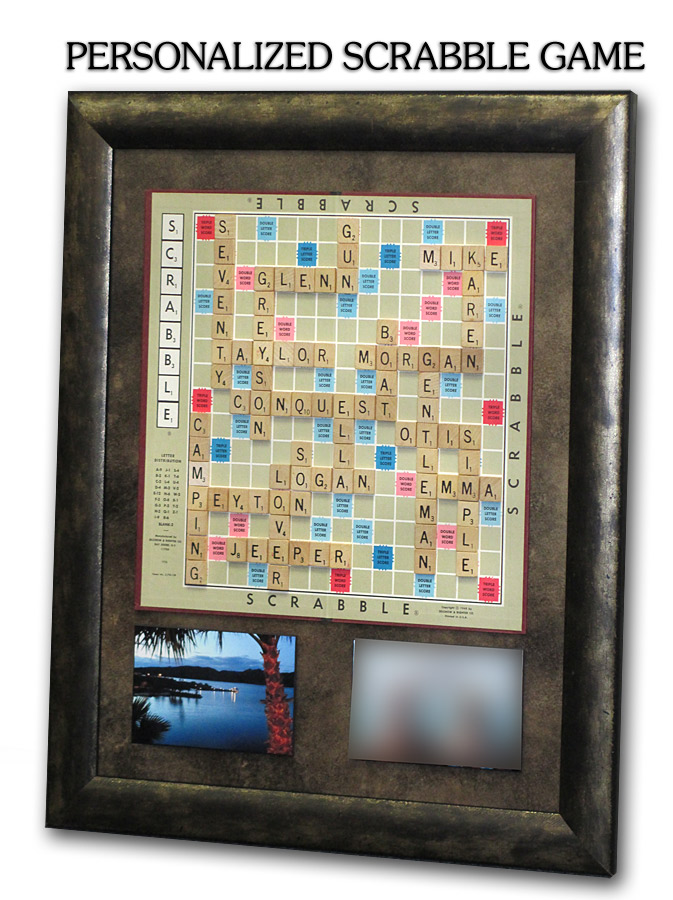 click to enlarge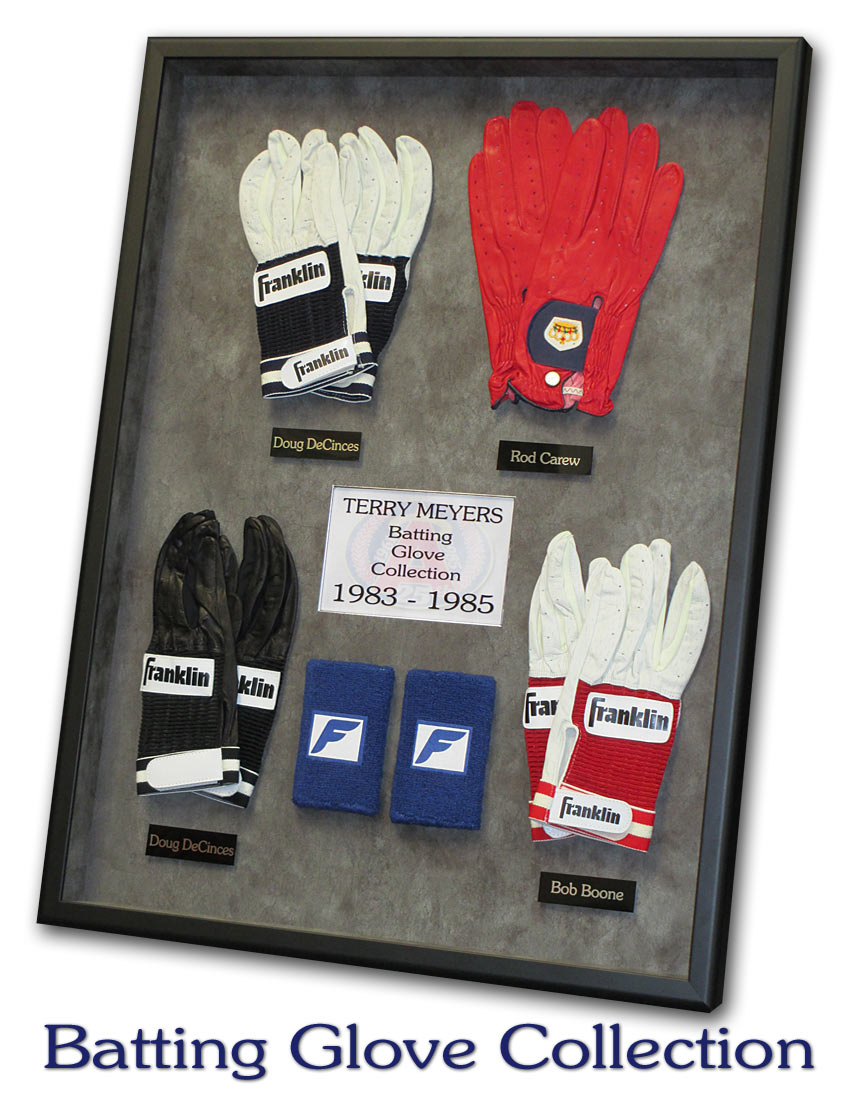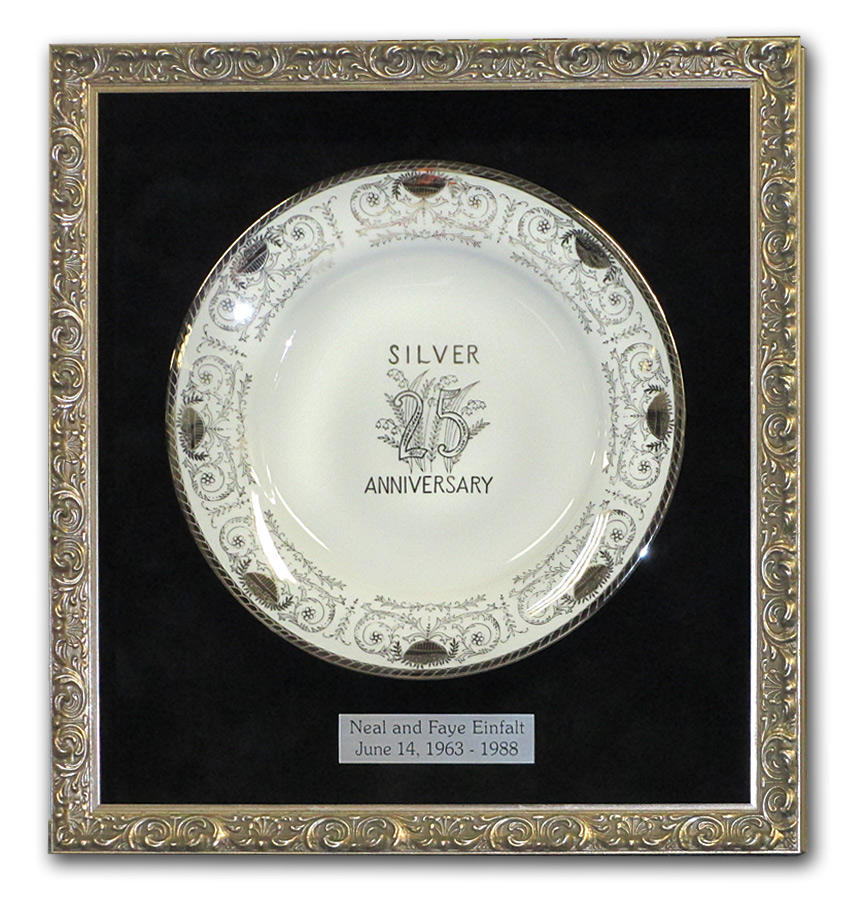 Reeves / Mountain Bike Medals

This piece featured a printed background that included his photos. Patches, medals and number sheets
were all raised and floated for an extra dimensional look. Framed in a satin black shadowbox with lined sides
that continued the image of the backboard. 6/2013
click to enlarge...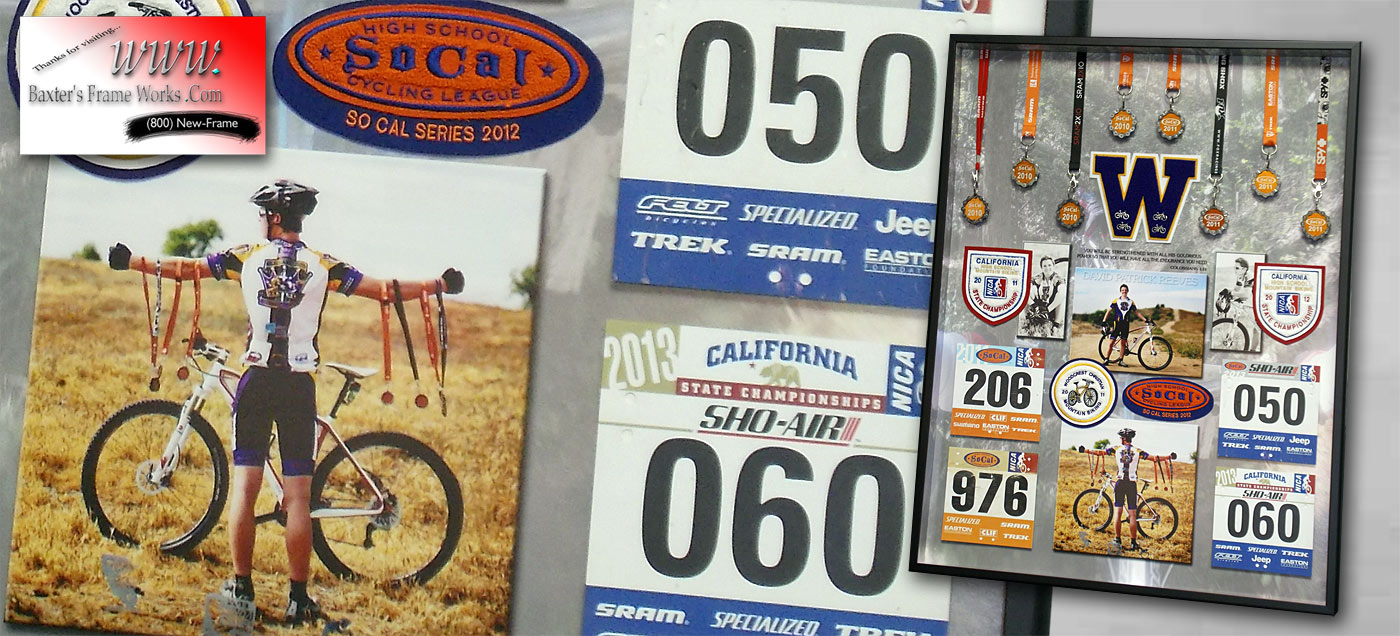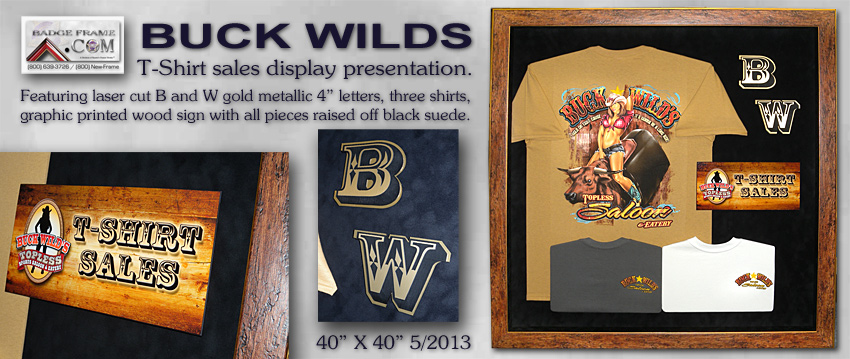 larger image here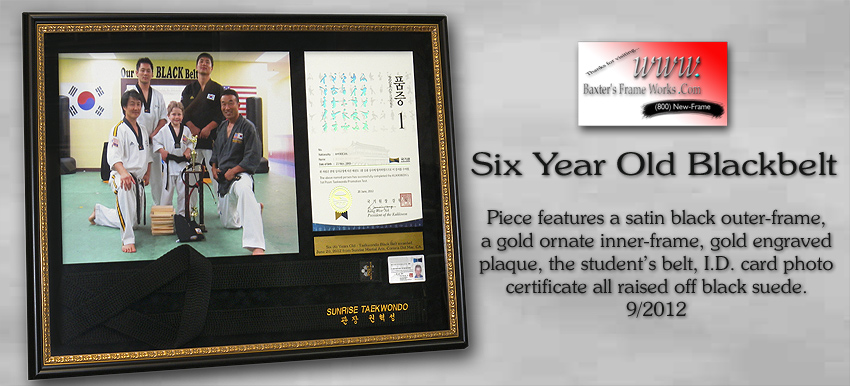 larger image here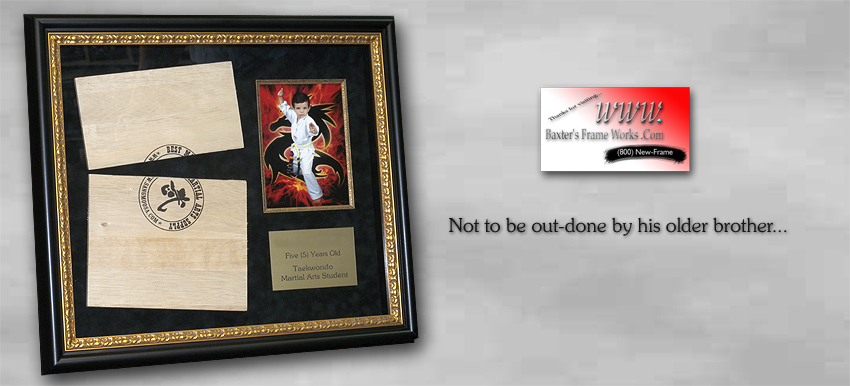 larger image here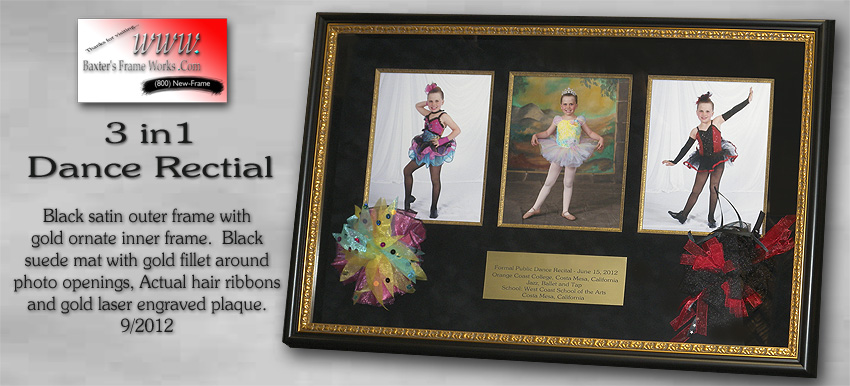 Larger image here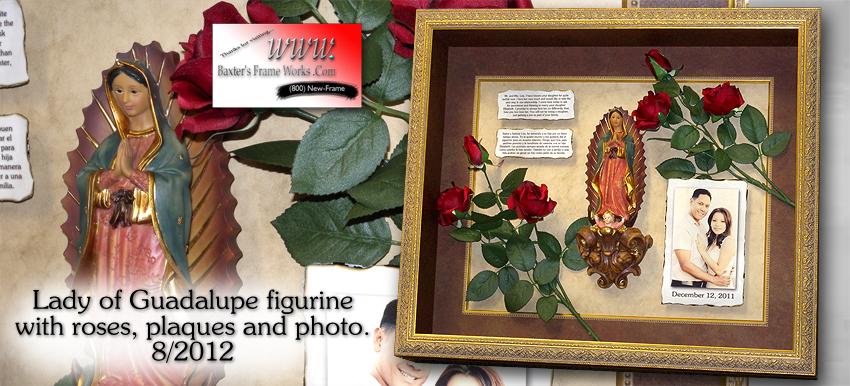 larger image here
Close-up of burned plaques here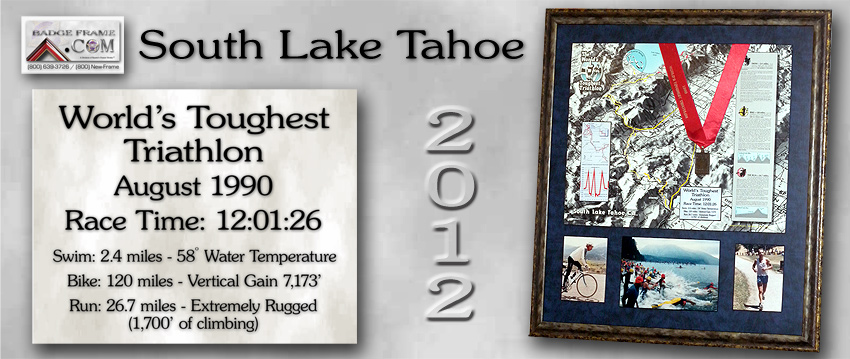 larger image here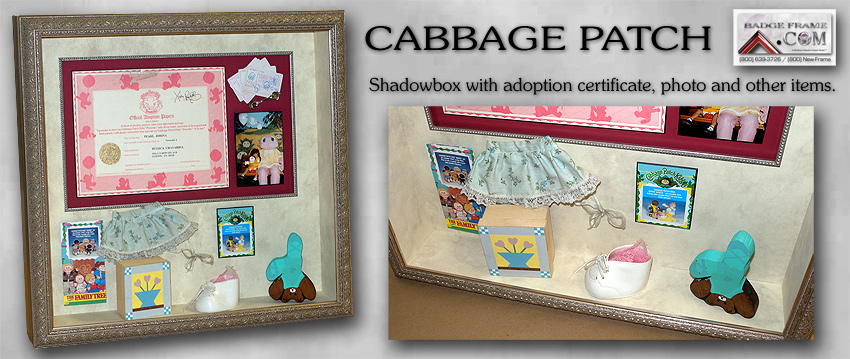 larger image here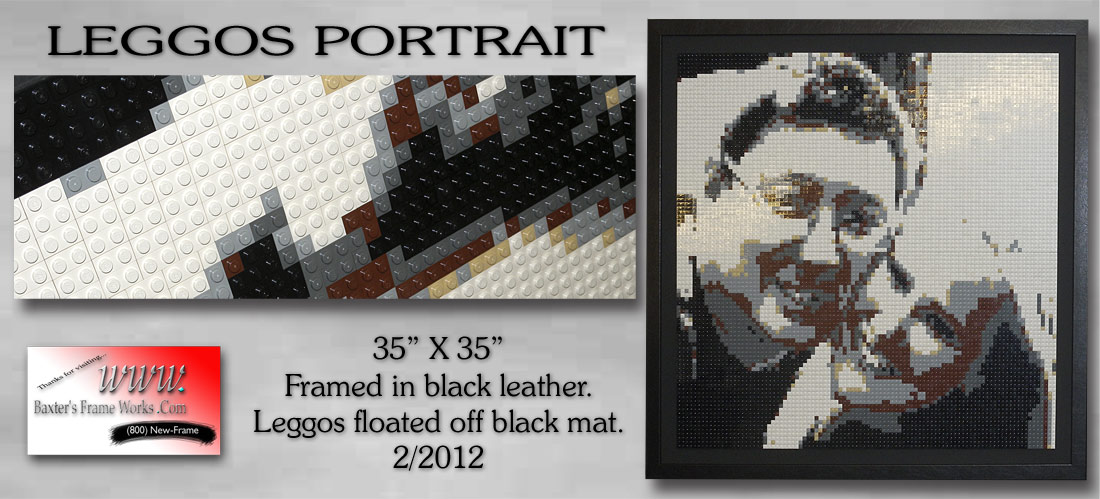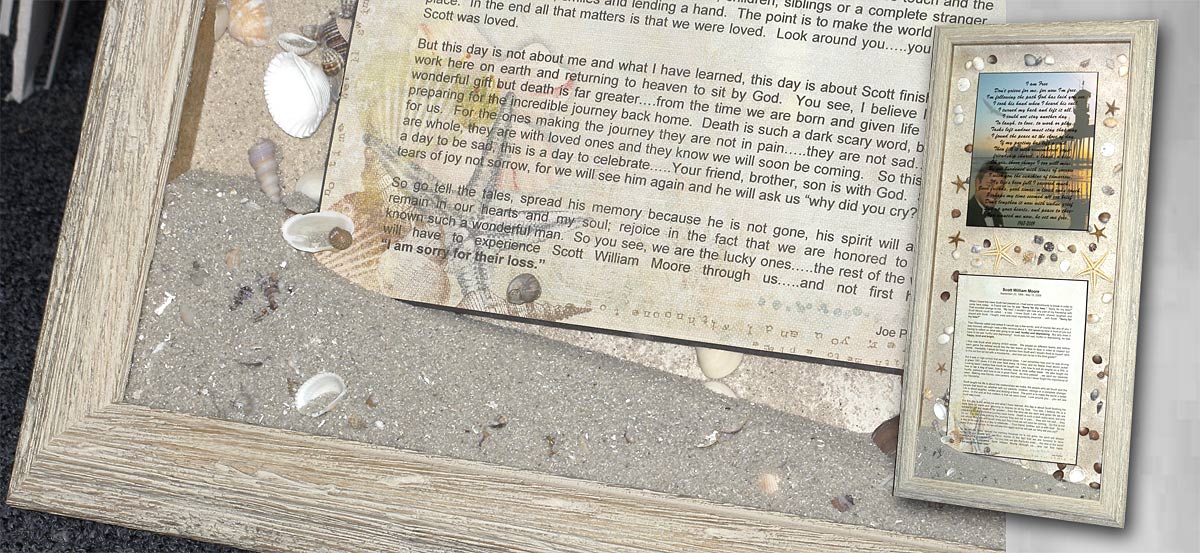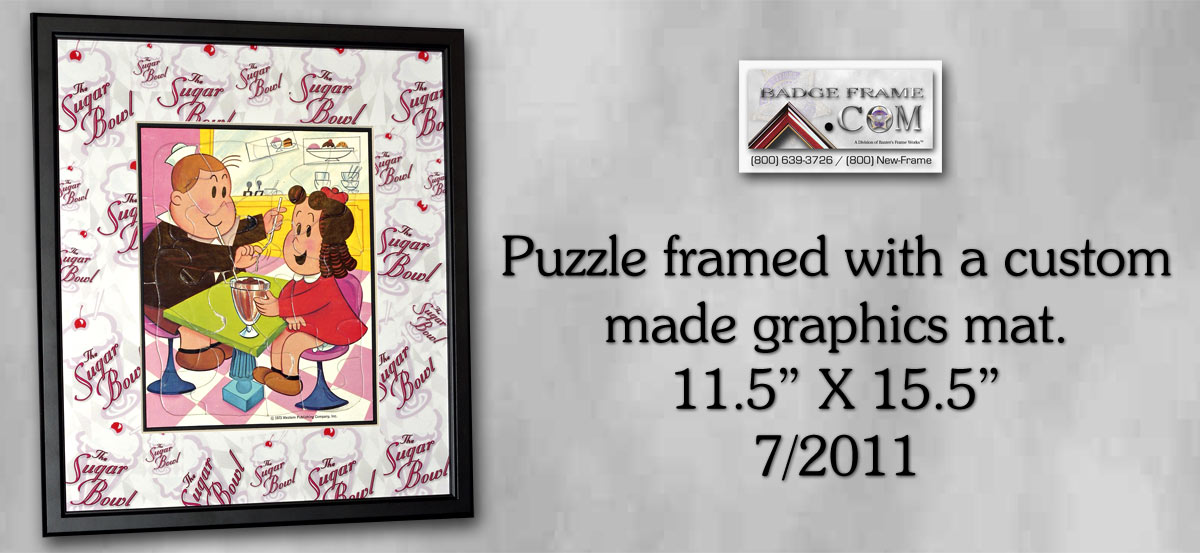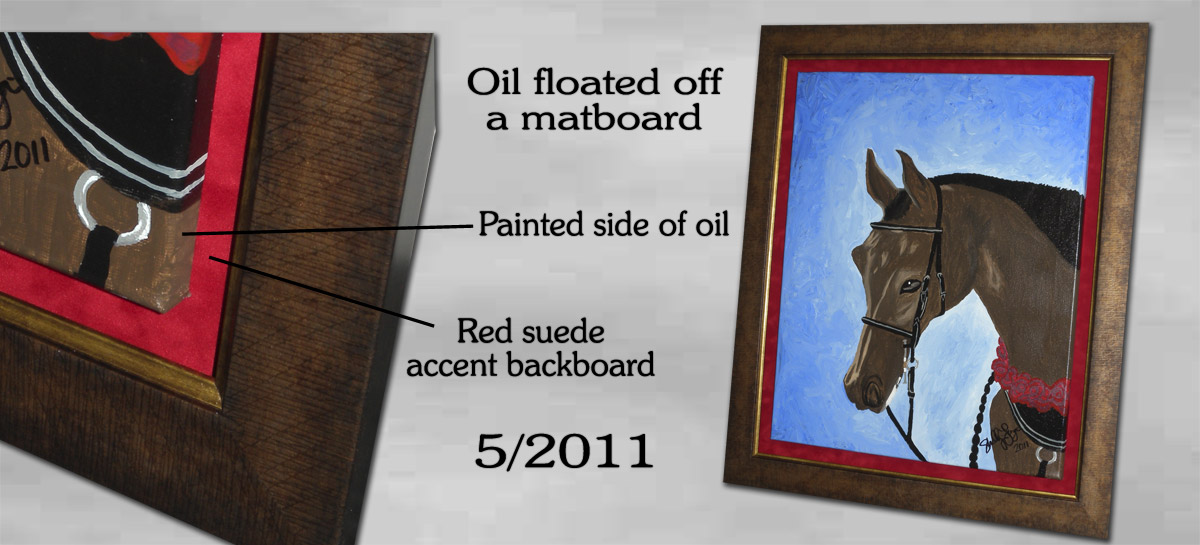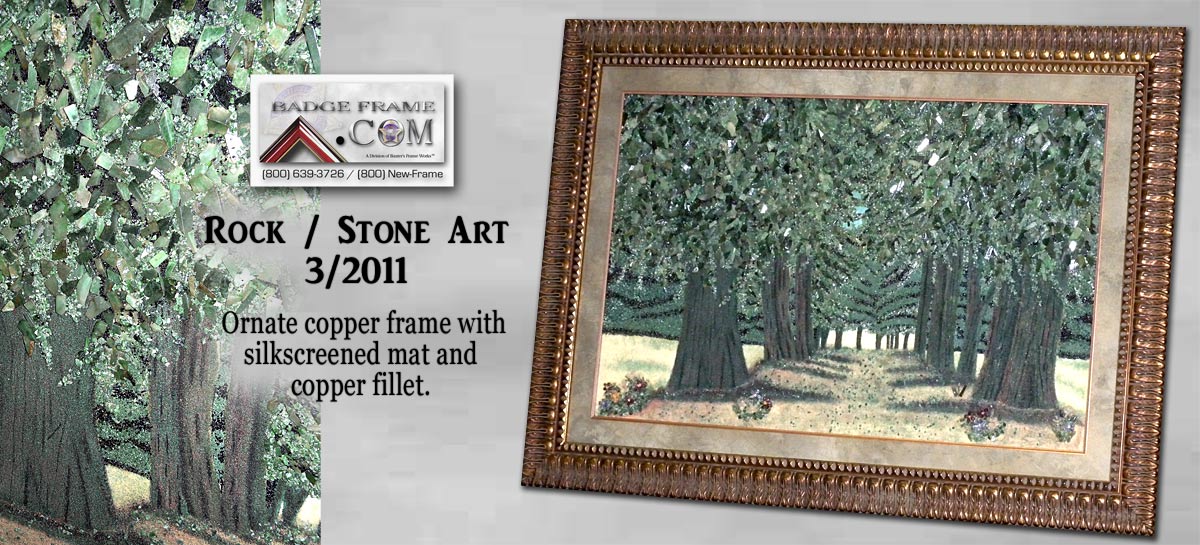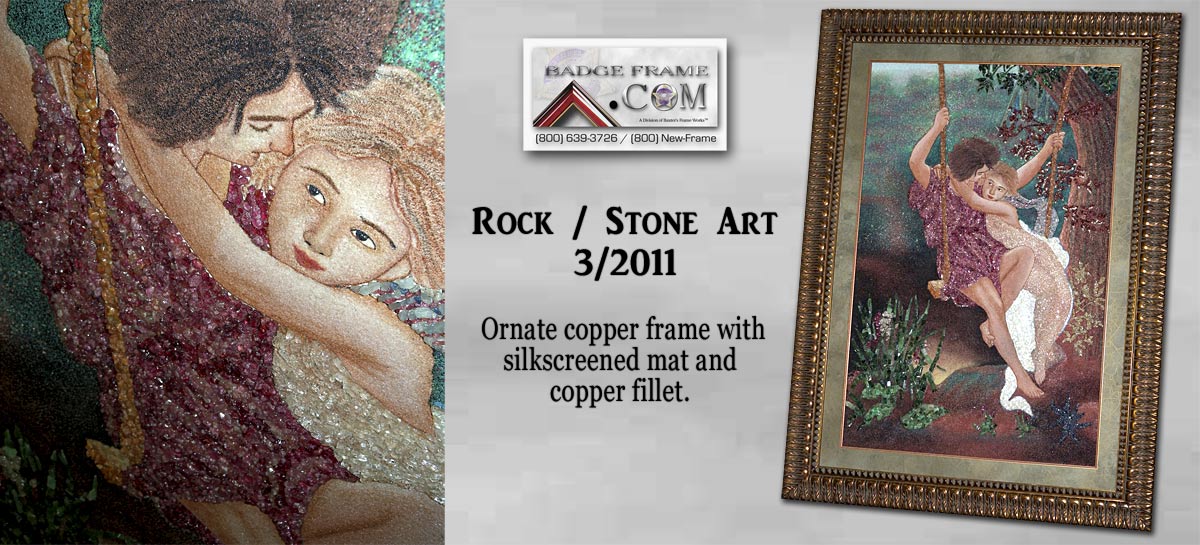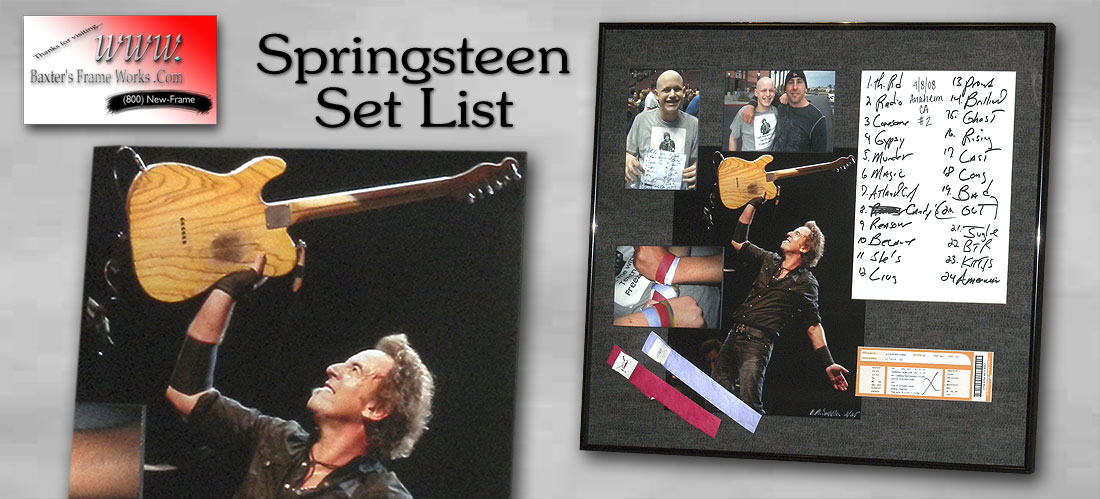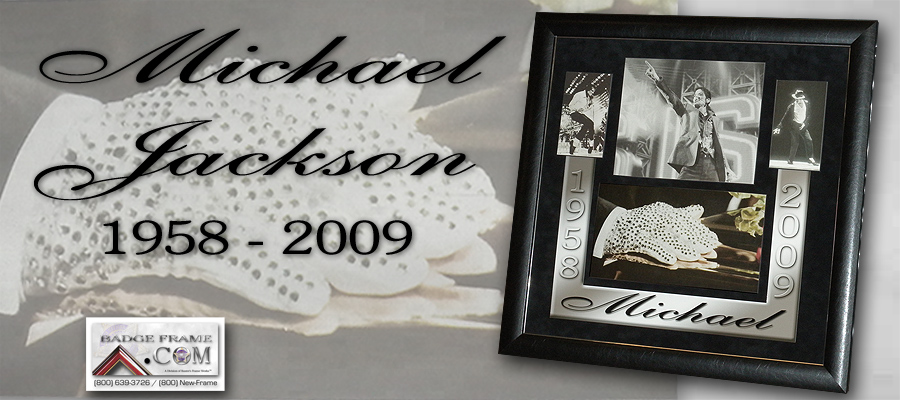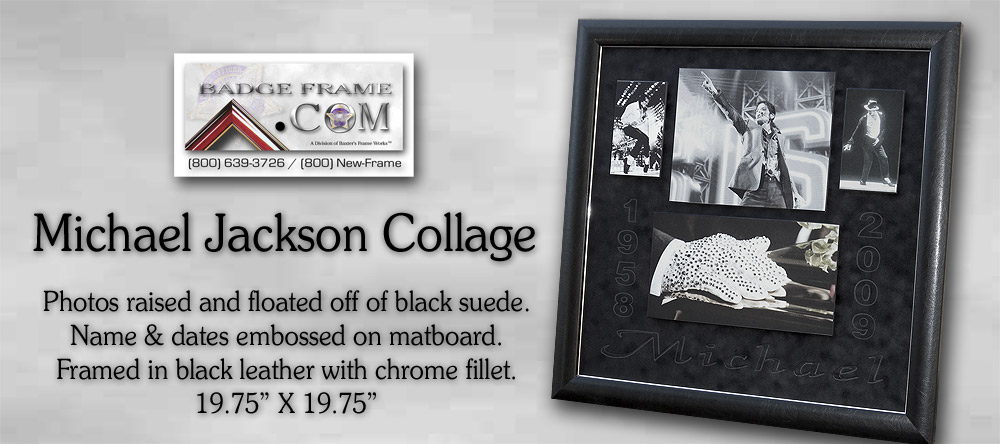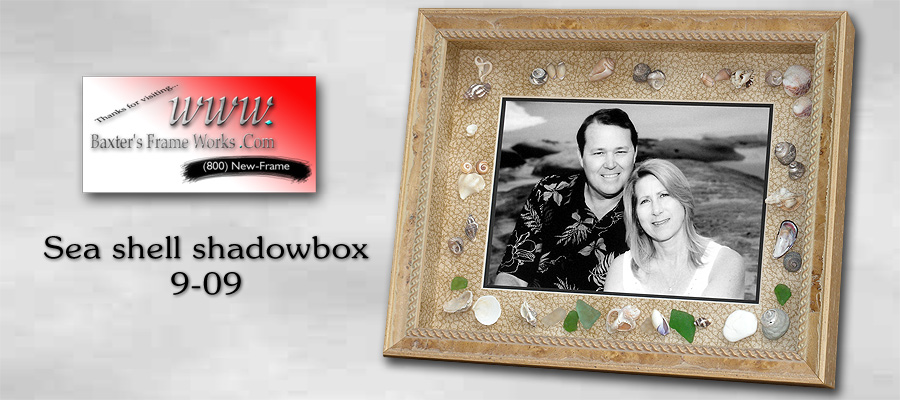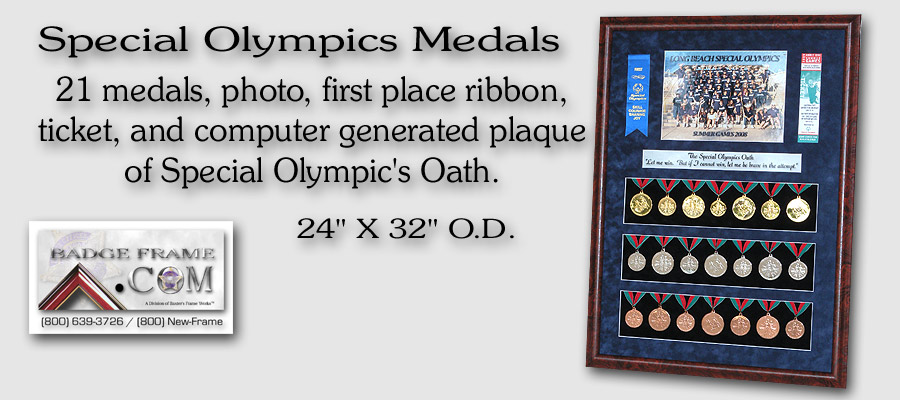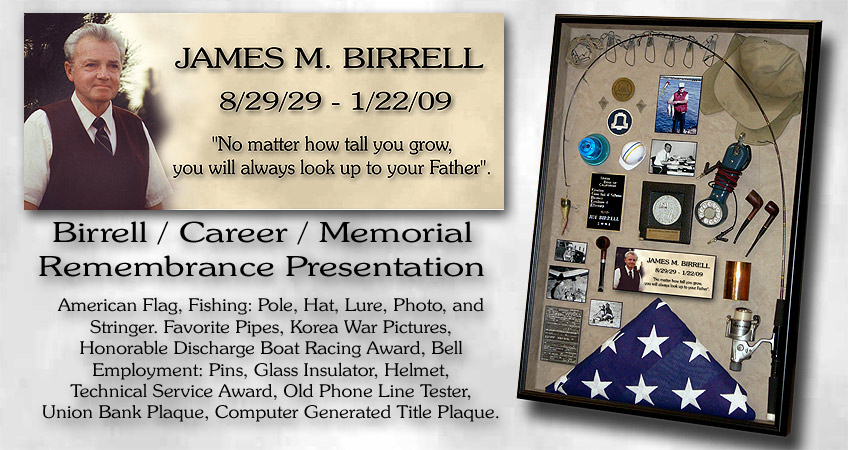 see larger image here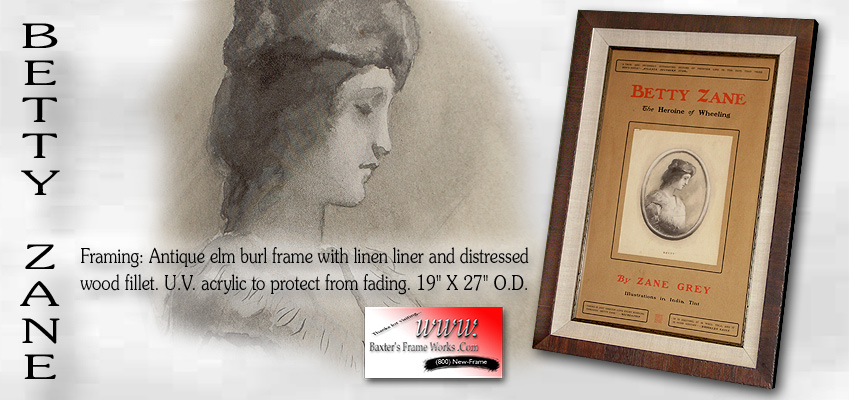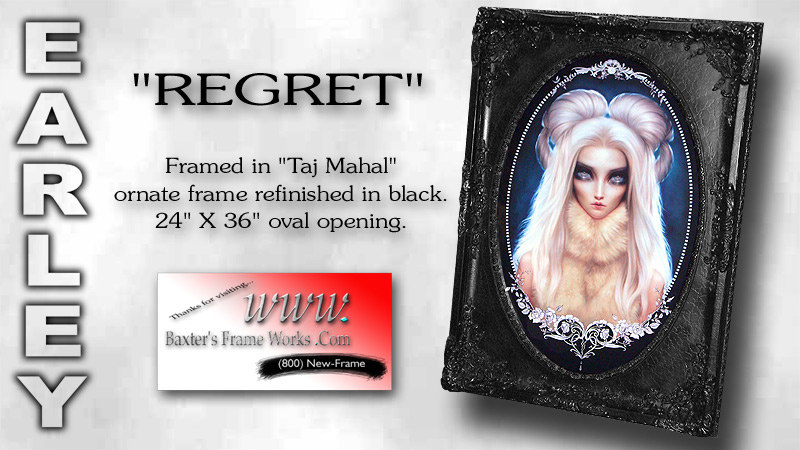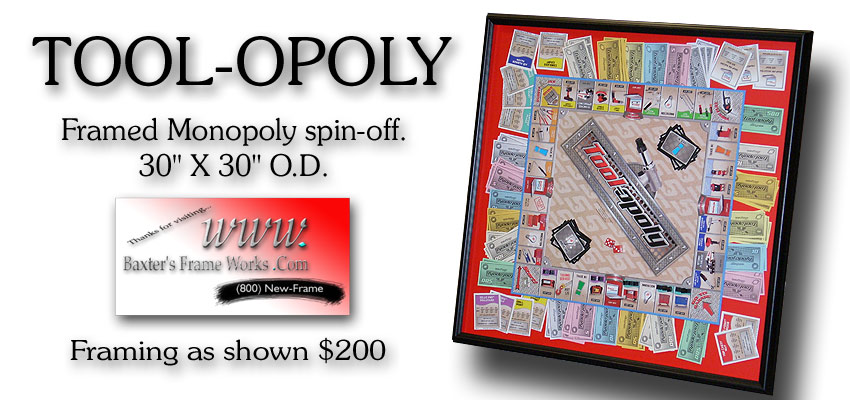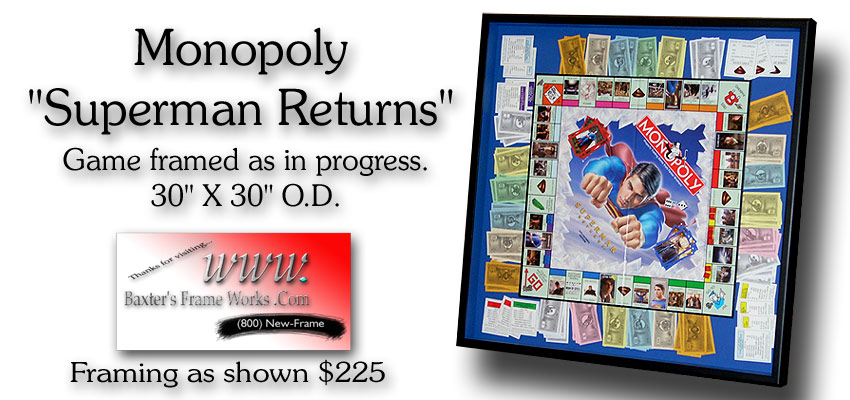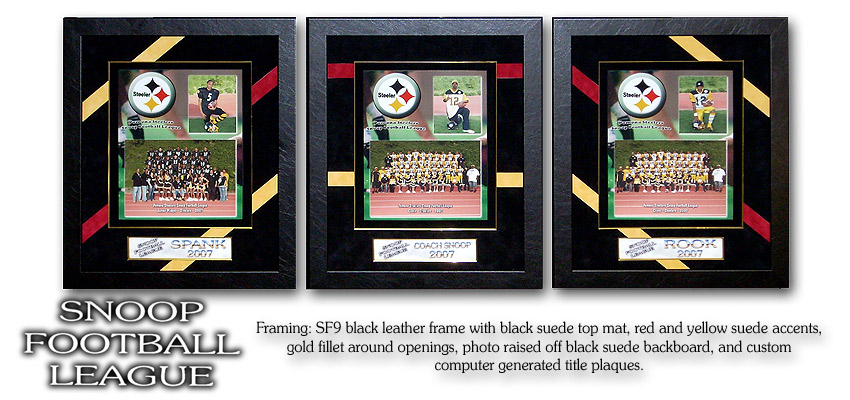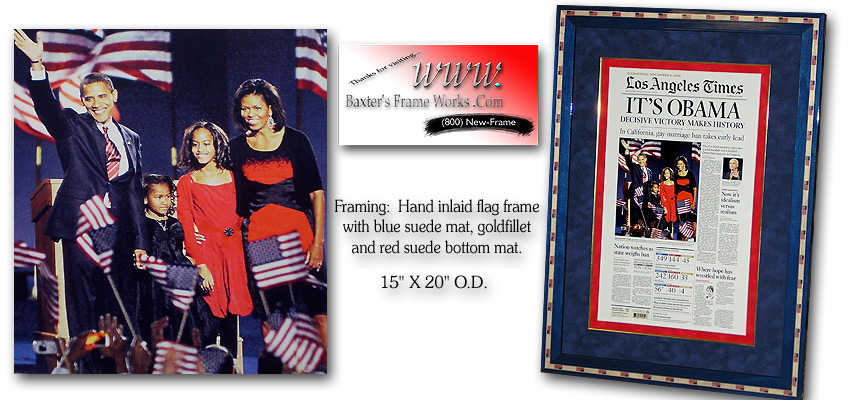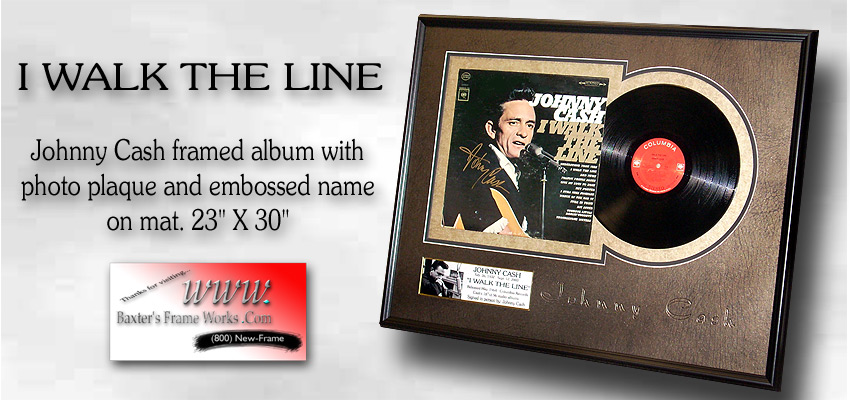 Albums framed for Danny Boyd - Celebrity Dreams - San Diego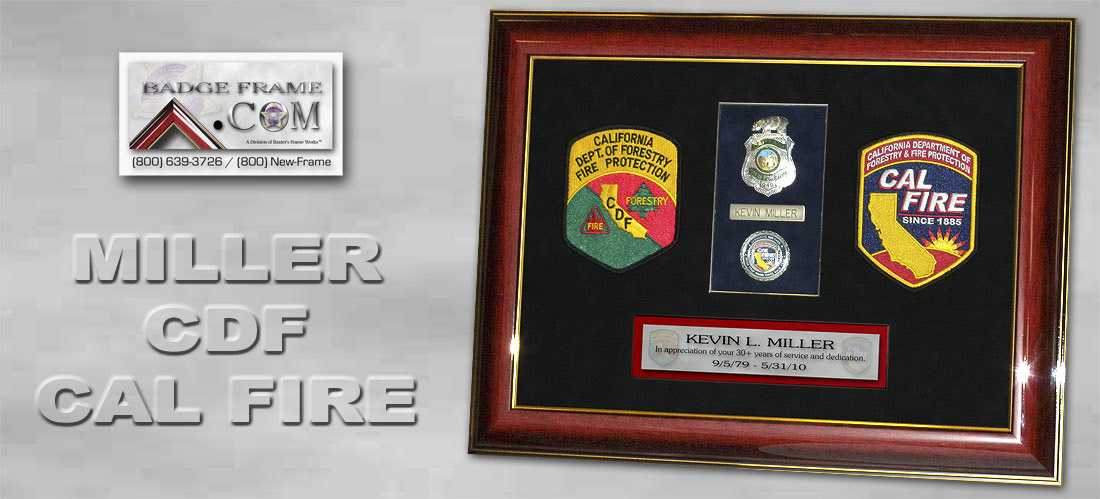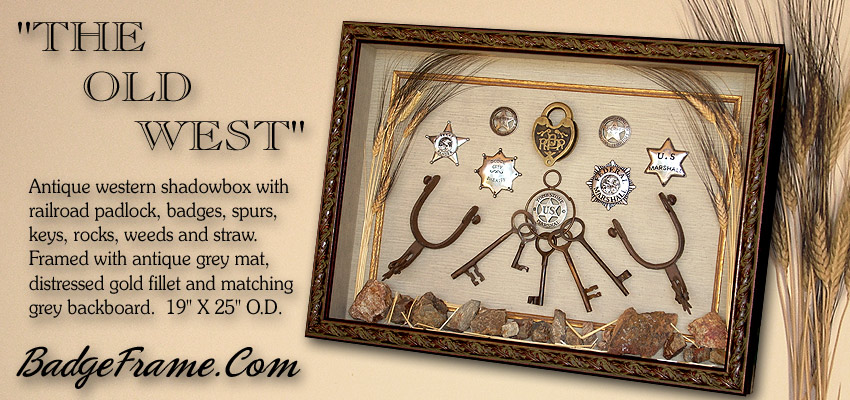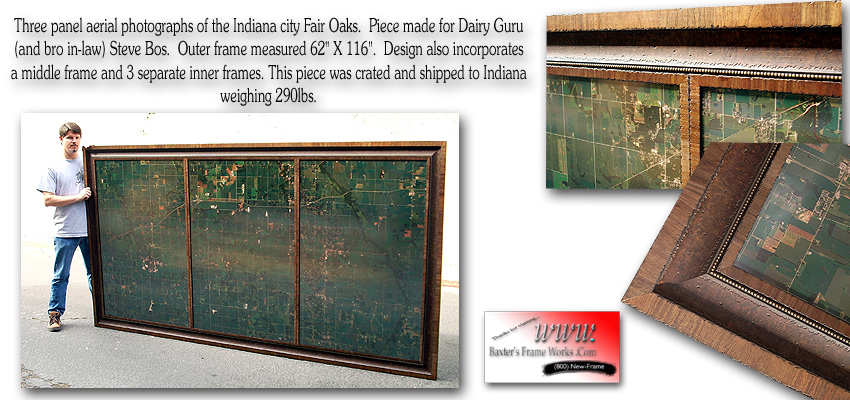 See larger image here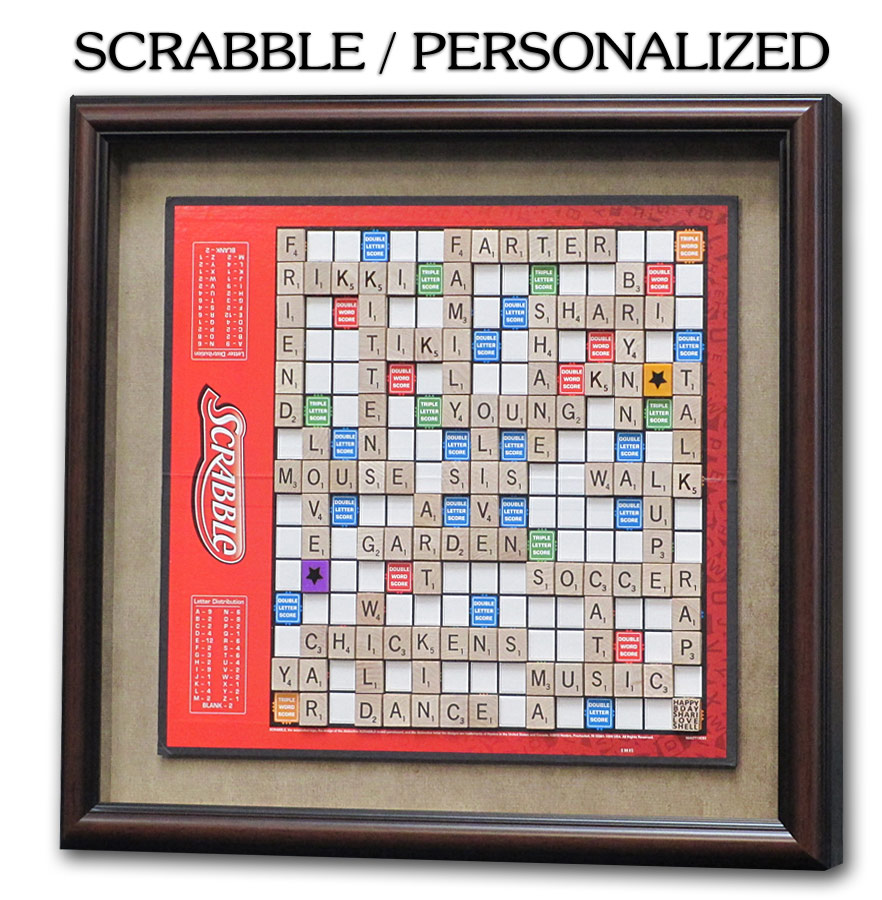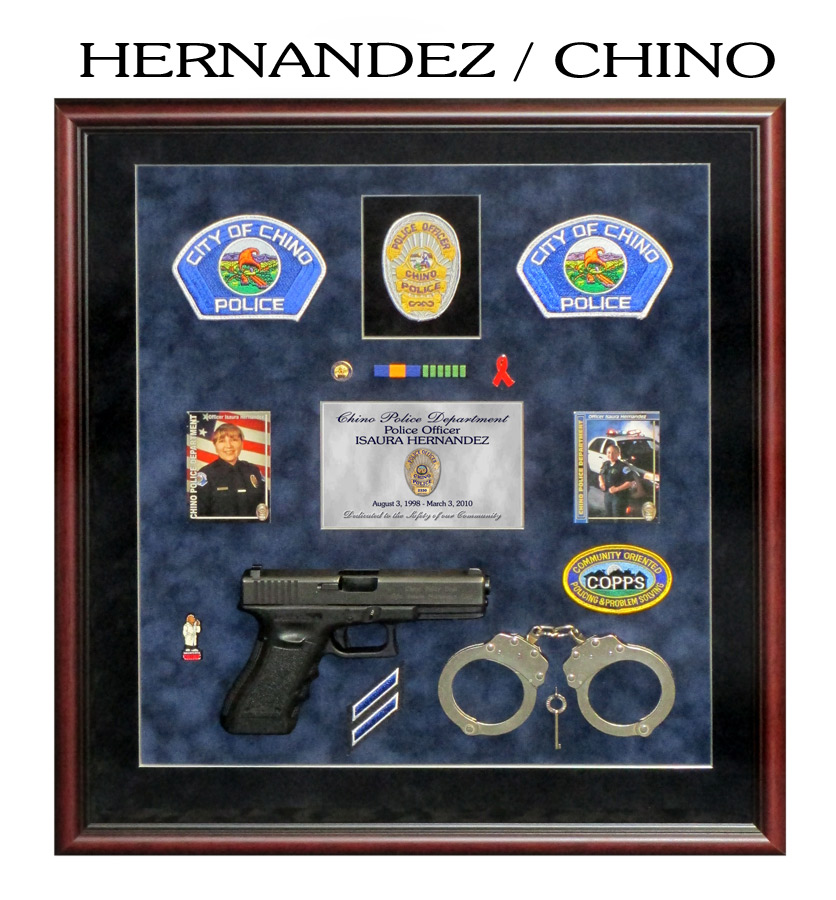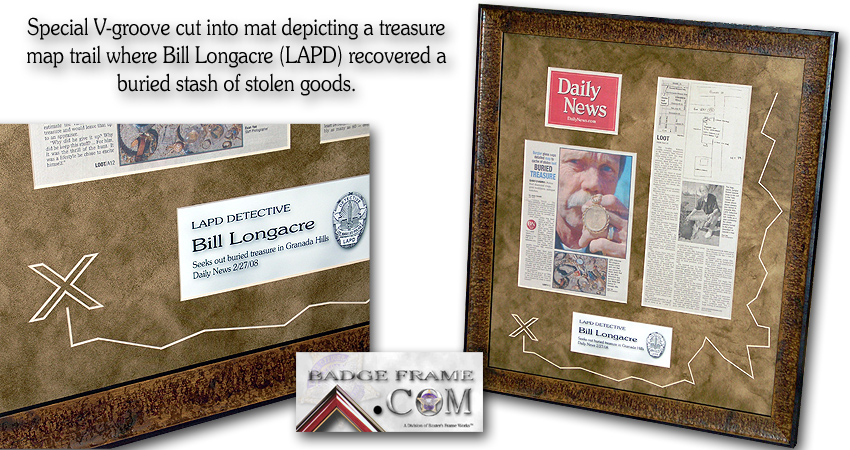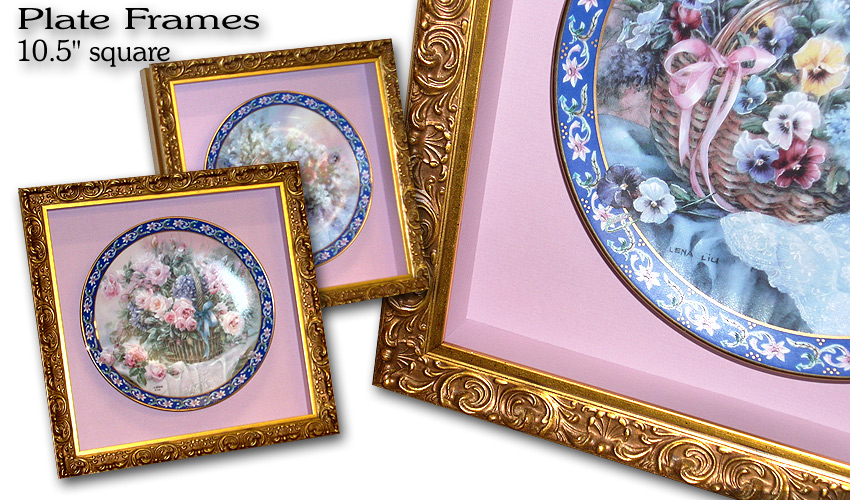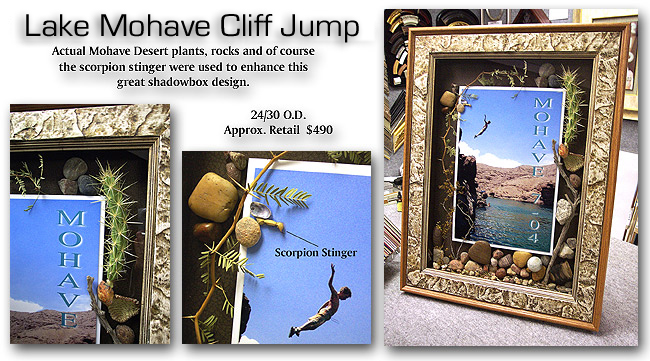 click here to view close-up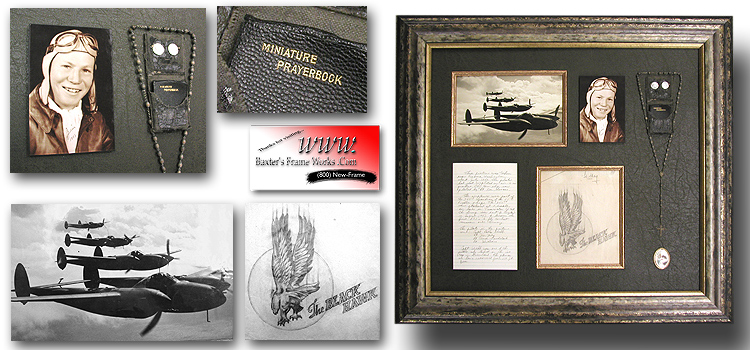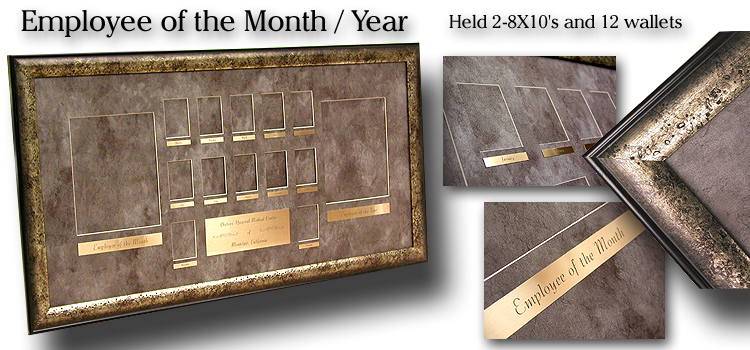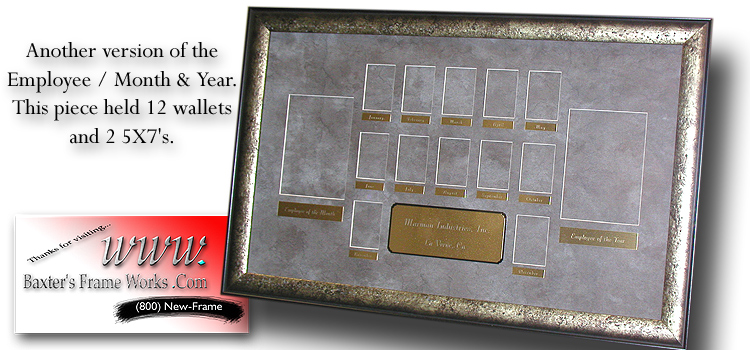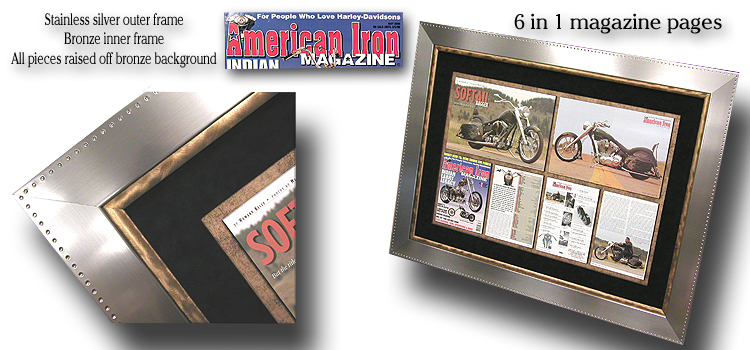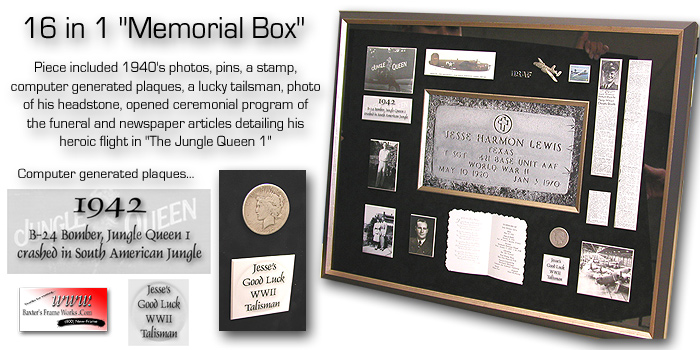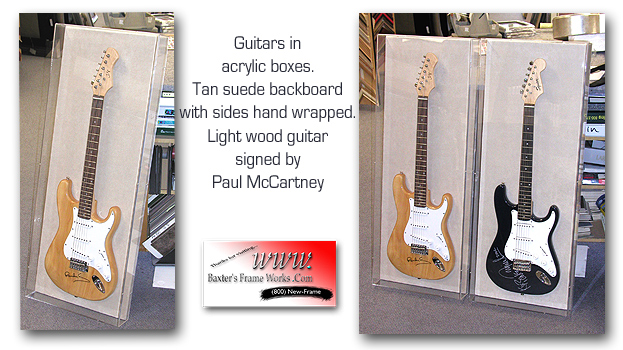 see close-up of box here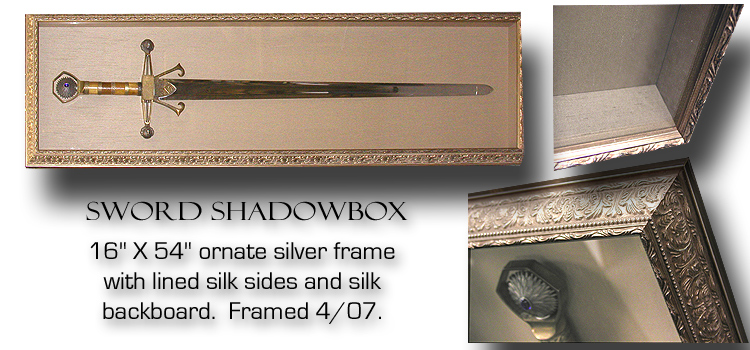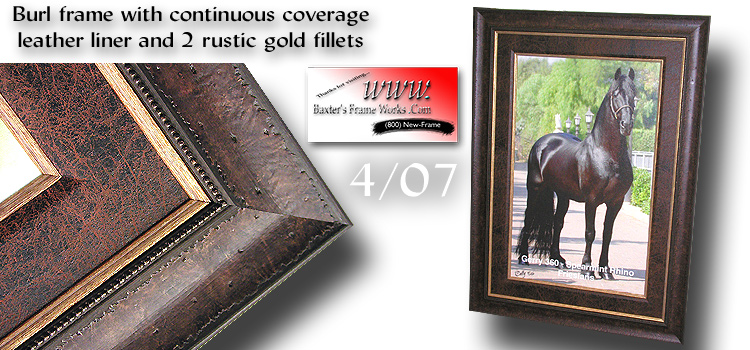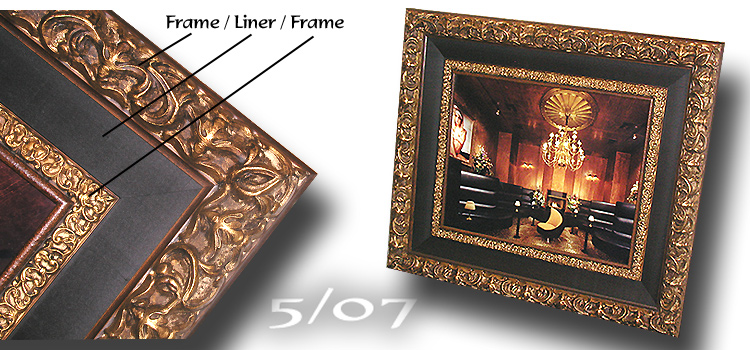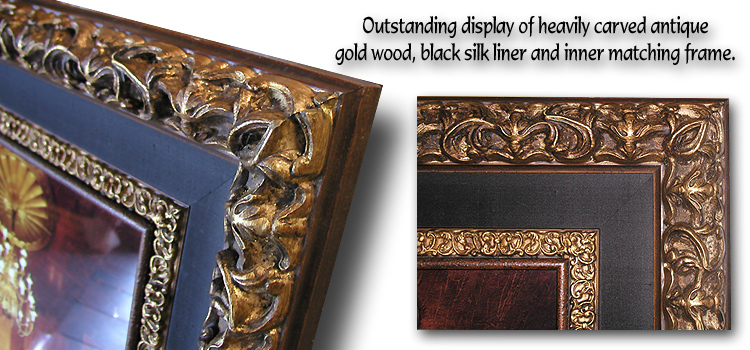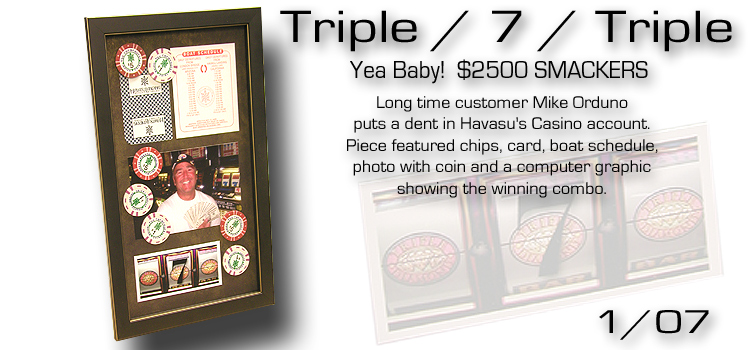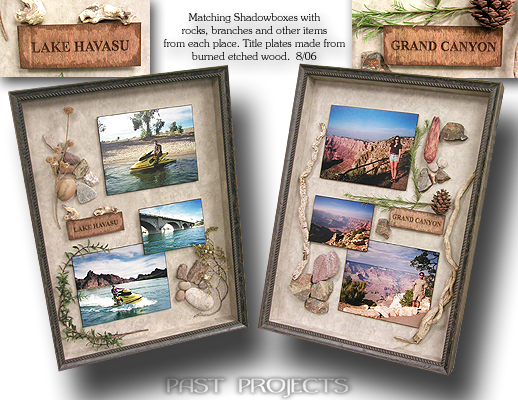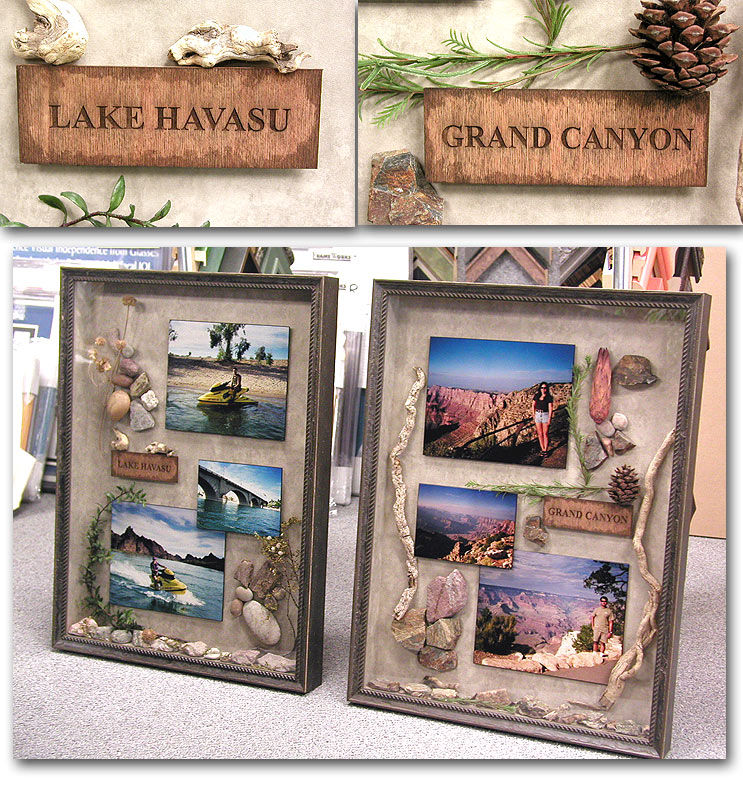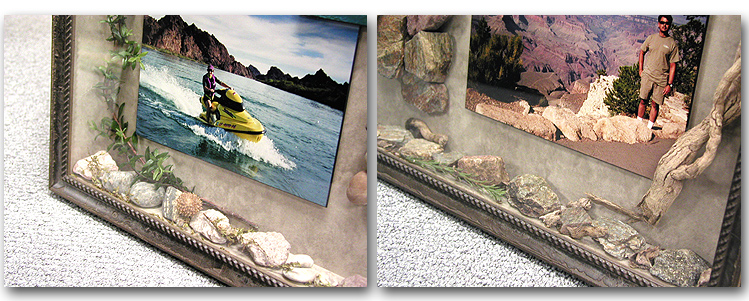 STAR STUDDED TRIBUTE

Oldies but Goodies abound in this 13 in 1 music tribute.

This piece measured 40 x 42.
All pieces raised off black suede with a spacer being utilized to keep glass from laying on art.

Retail $725

X'd Regimes !!!

Time Magazines / First time since 1945
that the bloody X has been used.

"IRAQ"
The Cards, the Map, the 12 Armed Services Patches, all lifted off black suede.
45/53 O.D. Outstanding Collection / Special thanks to John Pomeroy and The Covina Sunrise Rotary.

Jeans & Pockets

This piece was photographed by Ruth Clark in 1999 and was framed utilizing actual jeans and pockets as the mat. It also incorporates a "metal photo" plaque featuring his "signature" and typeset additional info.

No glazing was used on this piece to add that extra "touchey-feeley" look. We raised and floated the photo off white to add dimension and used a black "stone-look" frame.
30" X 36" O.D.

Photo & Graphics

This photo is raised & floated off a "heavily textured fabric and incorporates a black bevel (edge of photo), a silk-screened mat and a gold fillet to help separate it from the background.

"Rio" & "2003" were added with our graphics program and reprinted to 13"x19".

Total dimension 24" X 32" O.D.




3 Piece Hinged Frame
Each panel is approx 7X16"

<>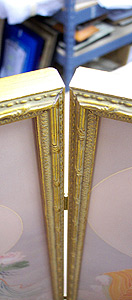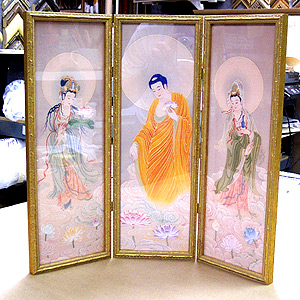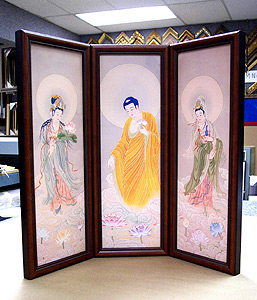 "Chevy Frame"

This piece was done for Mr.Leggio (owner of Mark Christopher Chevrolet).
The frame was custom cut like the Chevy logo. Piece size approx. 40" X25".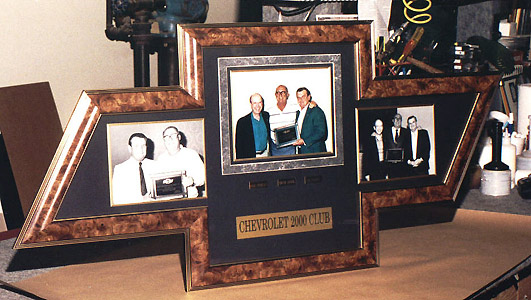 911 / Engine & Ladder Company Signed Shirt.
This piece was framed in a rich looking sloped mahogany burl frame. The shirt was floated off a
light tan suede with blue suede mat going around the design. Very Nice.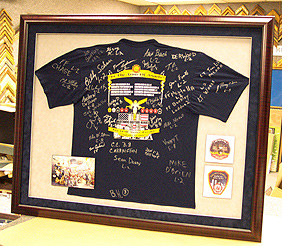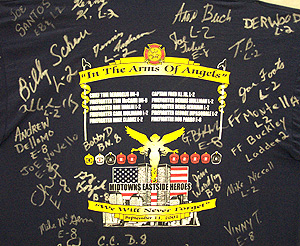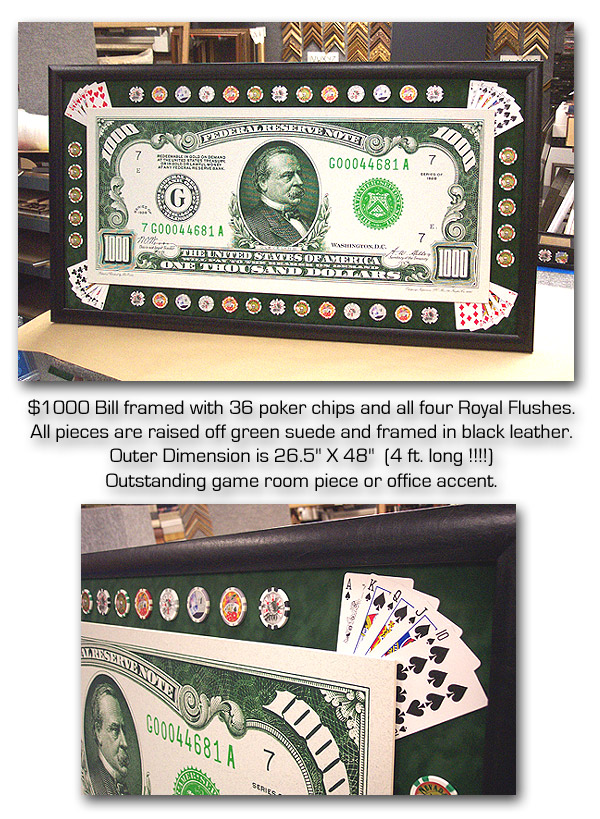 Snap-On Limited Edition Chess Set
Acrylic box custom made to fit the chess board.
This particular box had a "bottom flange" that enabled the frame to latch onto.
This was displayed as a table top item, but could have also hung on the wall.




Double Glass Floating Papyrus

This framing shows off the edges of the art and lets your wall show through.
Very neat presentation. Piece size approx 20" X 40"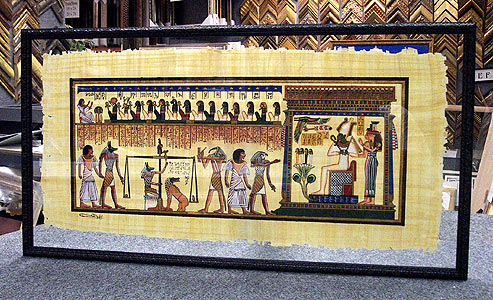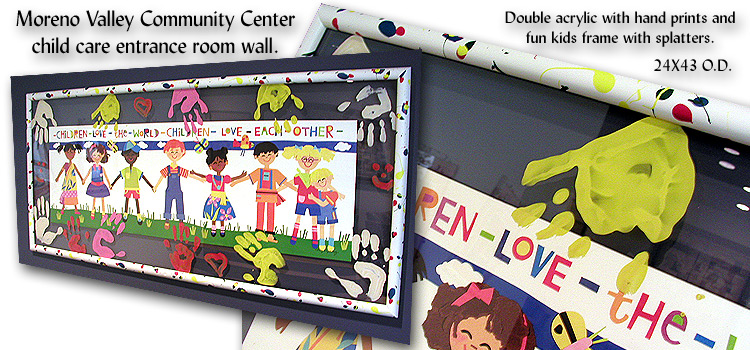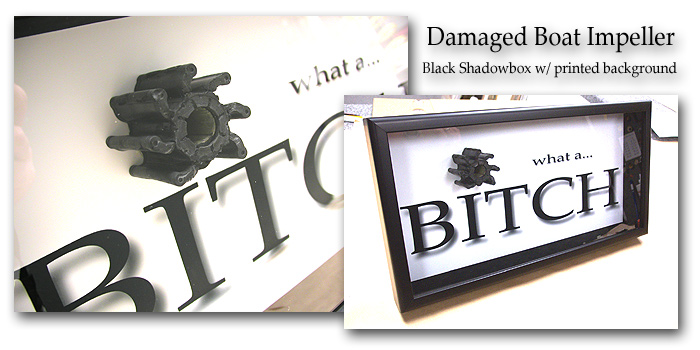 Tapestry from Burma

Double framed with antique silver and a black leather inner frame for definition.

Piece measures approx 35" x 45" O.D.

Fox Graphic w/ Remark

Large fox print with a smaller card
displayed in one frame shaped to fit.




Monopoly Game in Action
This piece measures 32" X 32" O.D. and is great for any game room!!! It is basically a "snapshot" of midway through the game (when nobody's broke yet). This piece has black suede sides and backboard for a super rich shadowbox look.


Original pencil masterpiece by Aaron Holliday.
As os 4/18/03 available for sale @ Baxter's $2600 Framed as Shown.
Antique silver crackle frame + wide off-white silk scoop liner + charcoal fillet.

Indian & Feather

Limited edition print framed in black leather.
This piece has a "open U groove" that let's a
red accent color show through. And what
would an Indian piece be without a feather?

Art was floated & raised off black suede
and had a light inner mat that matched the
paper color.




NEED TO SEE MORE ???? CLICK HERE FOR MISC. FRAMING PROJECTS #2
See more of our framing projects at our
Baxter's Frame Works Section
Call us...(800) New-Frame / National Toll Free
© 2005 Baxter's Frame Works / Badge Frame / All Rights Reserved
3811 Schaefer Ave., Suite A Chino, CA 91710 Local (909) 591-3033
EMAIL: fwbill32@verizon.net
EM us here
HEY!!! Don't forget to sign our GUEST BOOK before you bail.