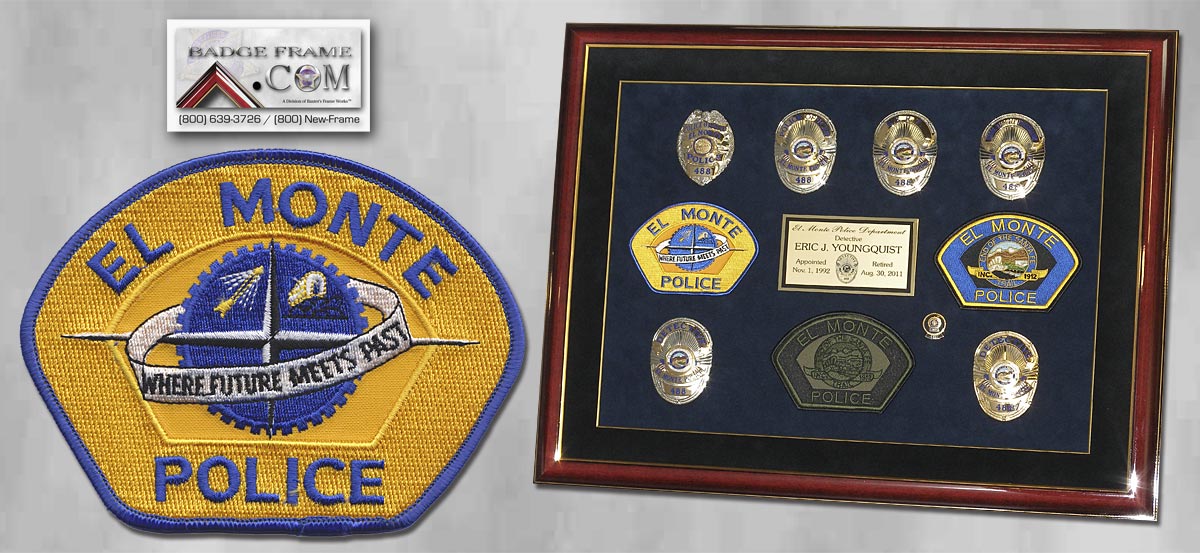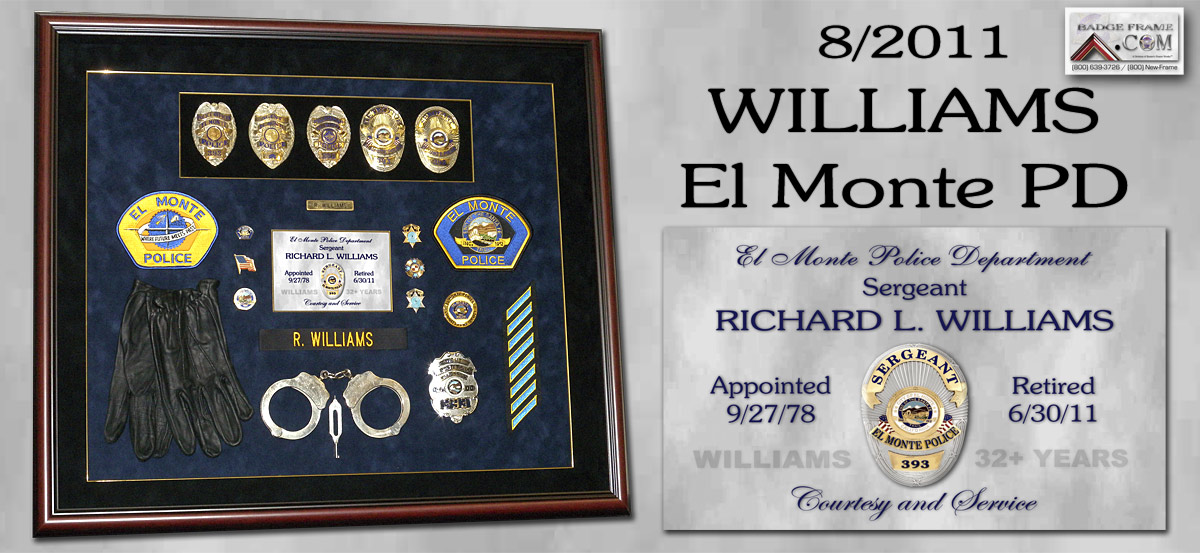 Rich Williams has been a key player in the success of Badge Frame for a number of years.
He has sparked many ideas for new items and has been a great liaison between
Badge Frame and El Monte PD. BEST OF LUCK TO YOU RICH! Enjoy your peace and quiet!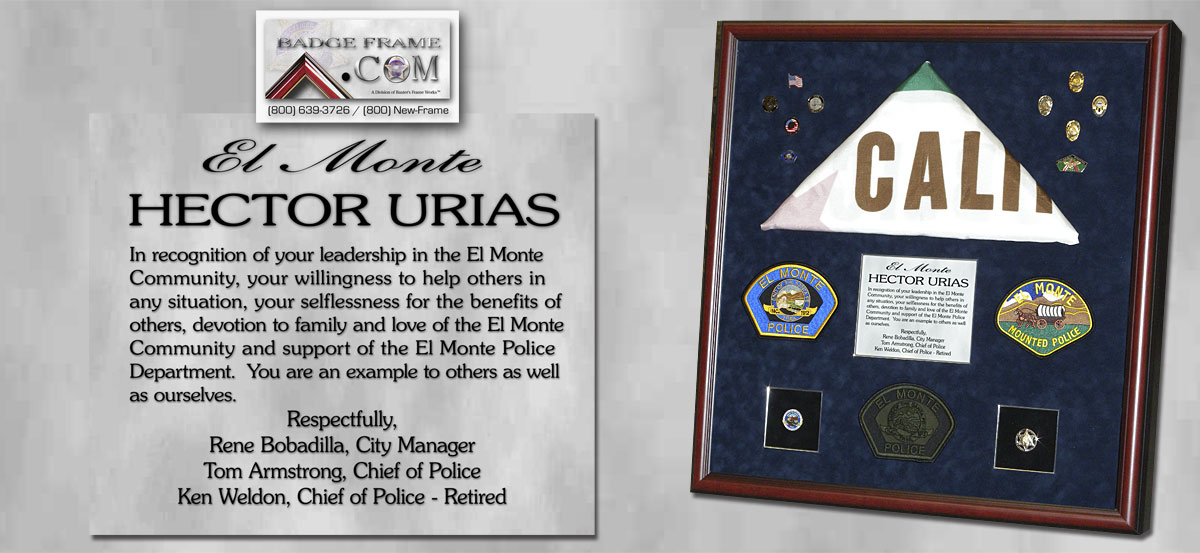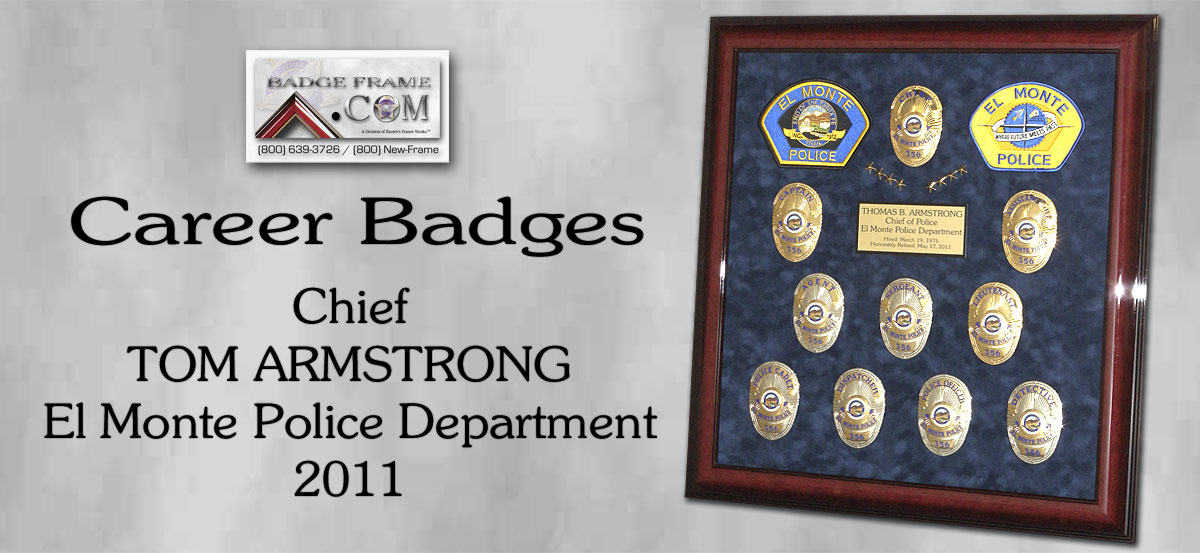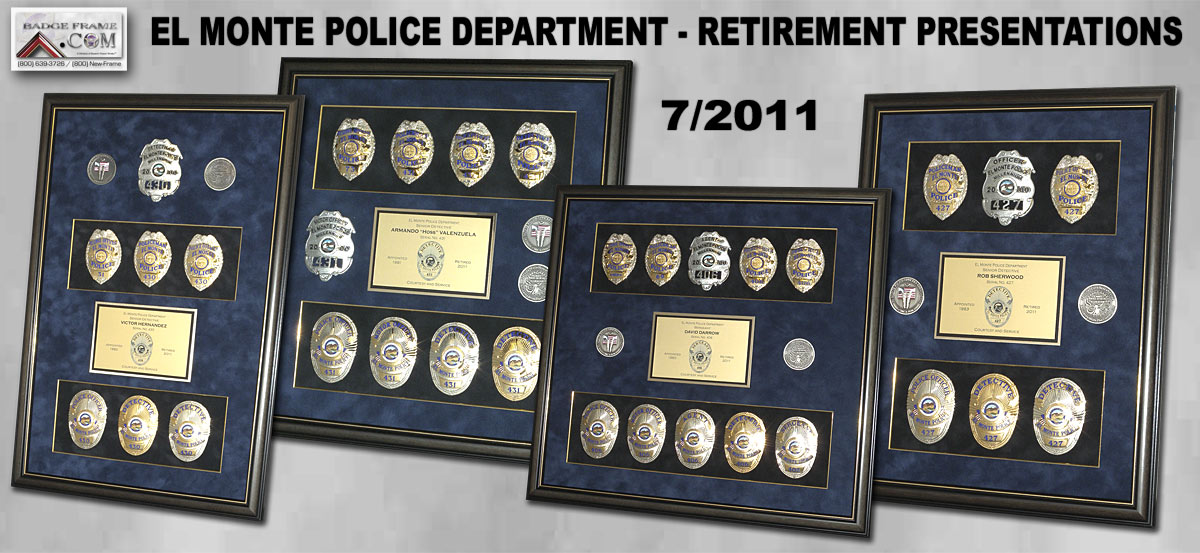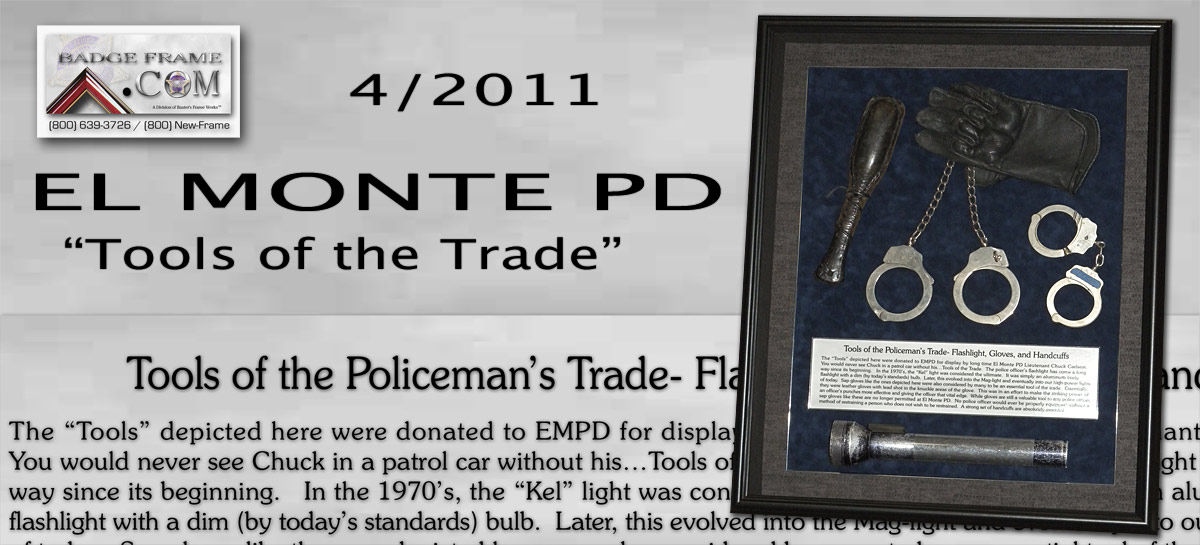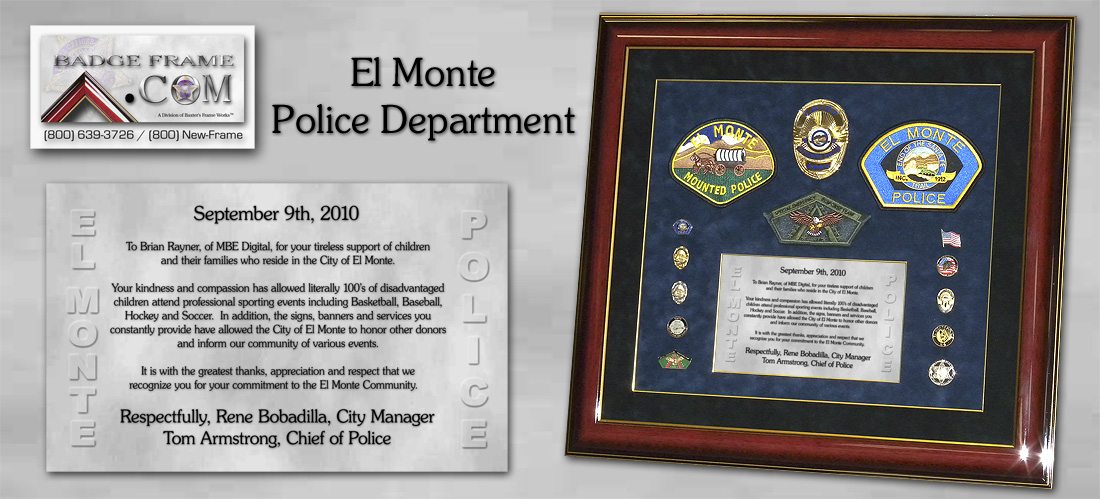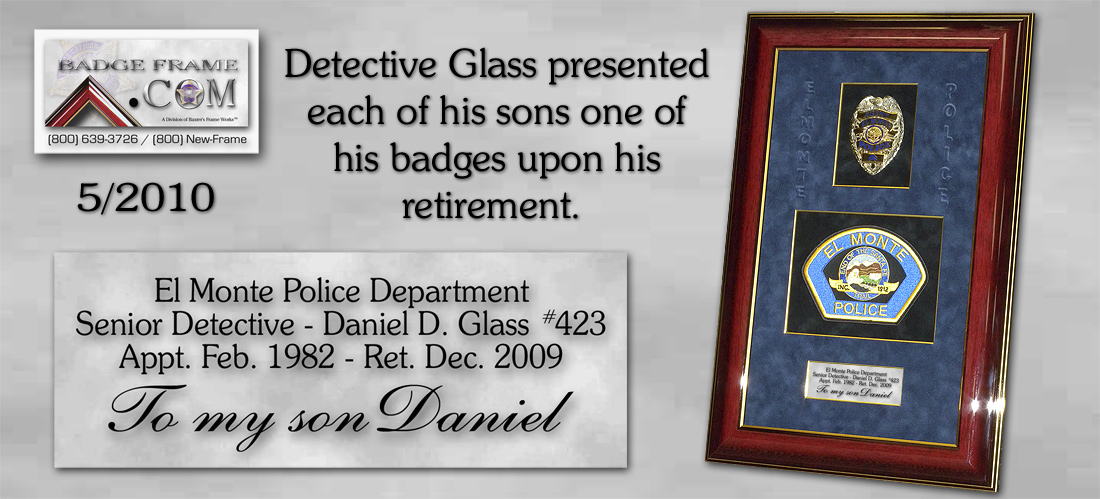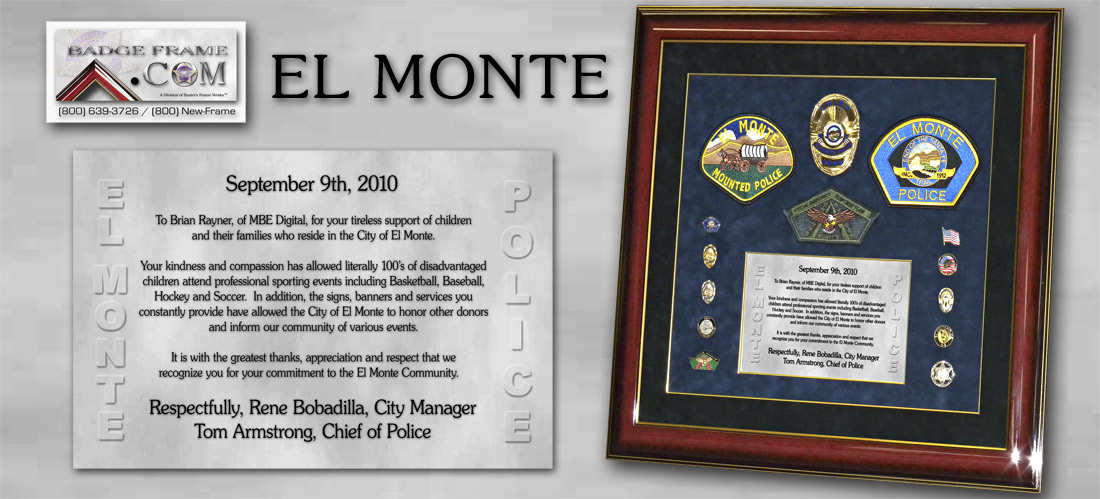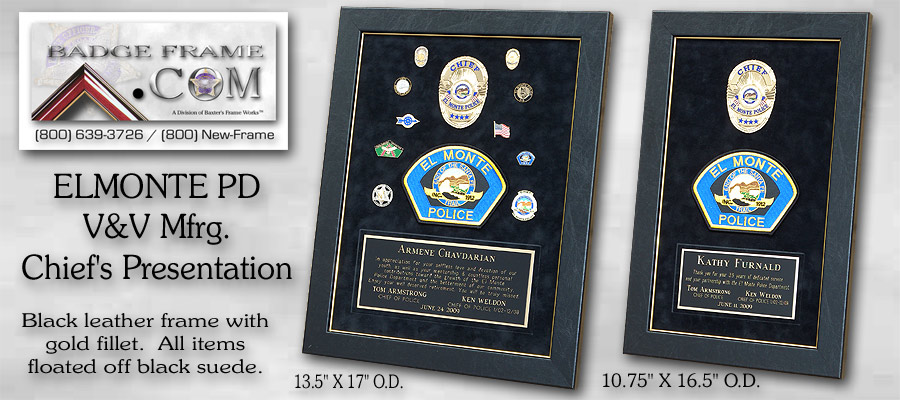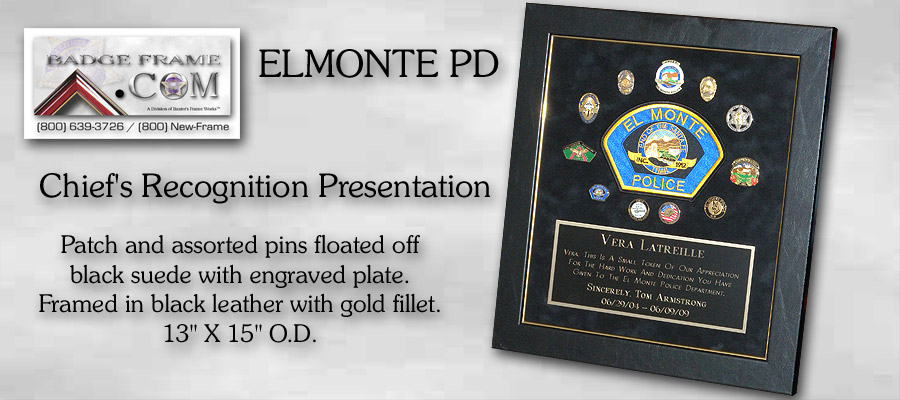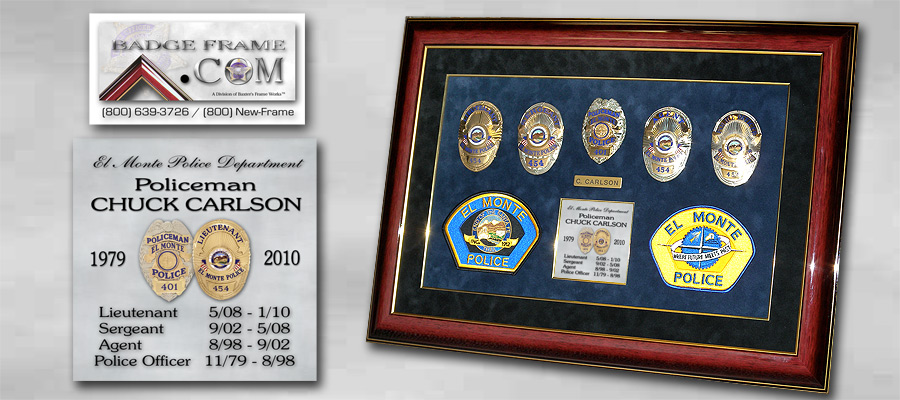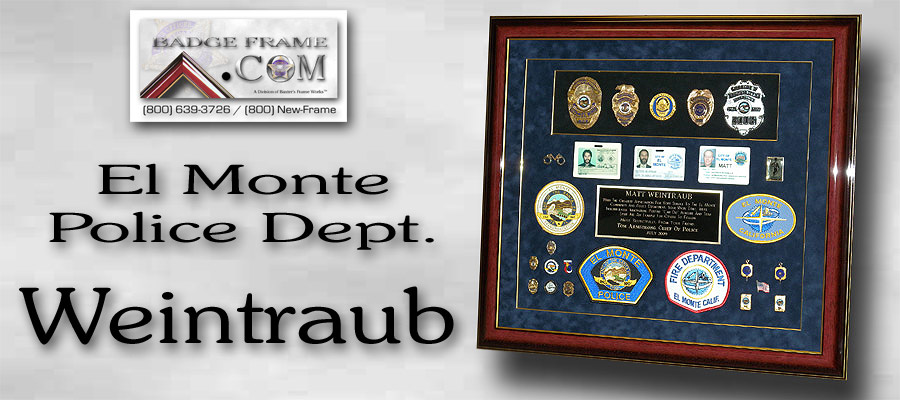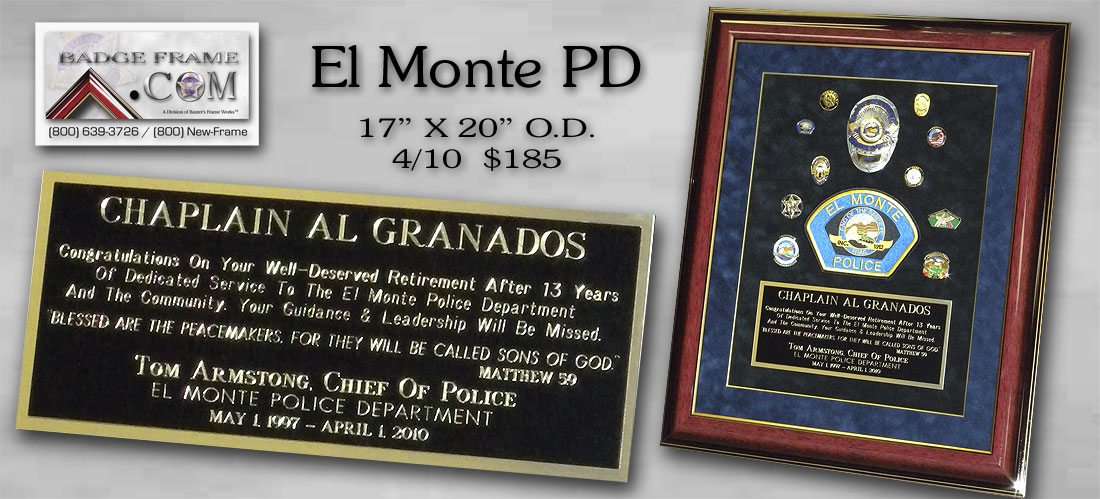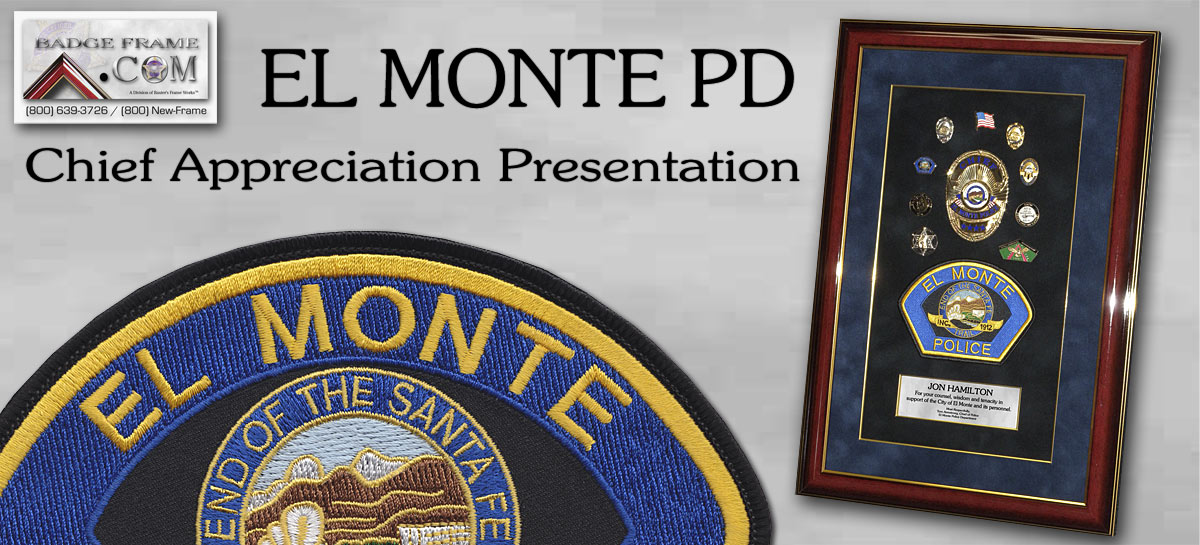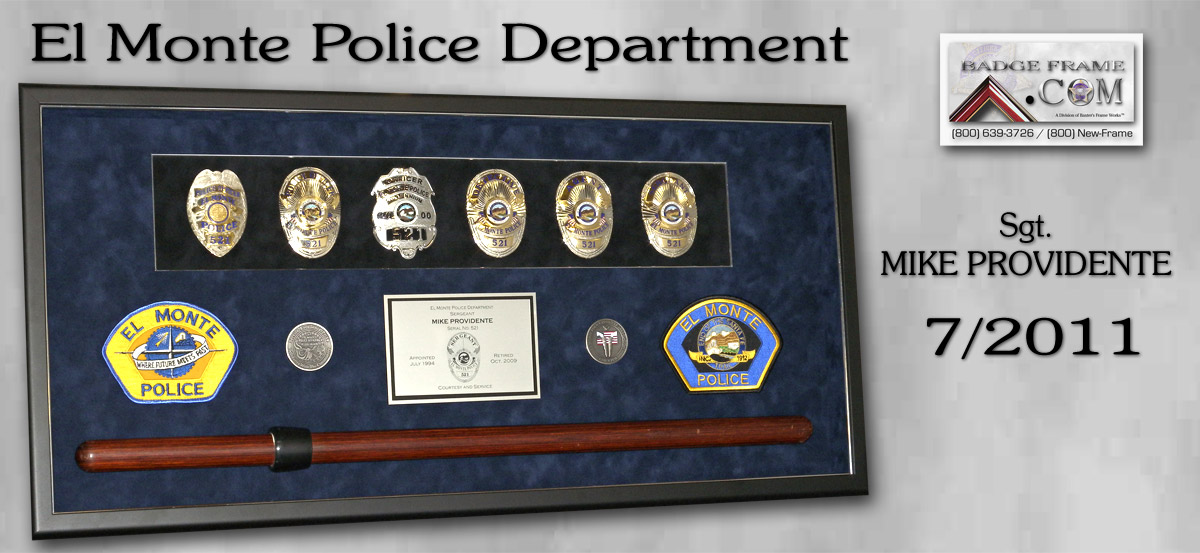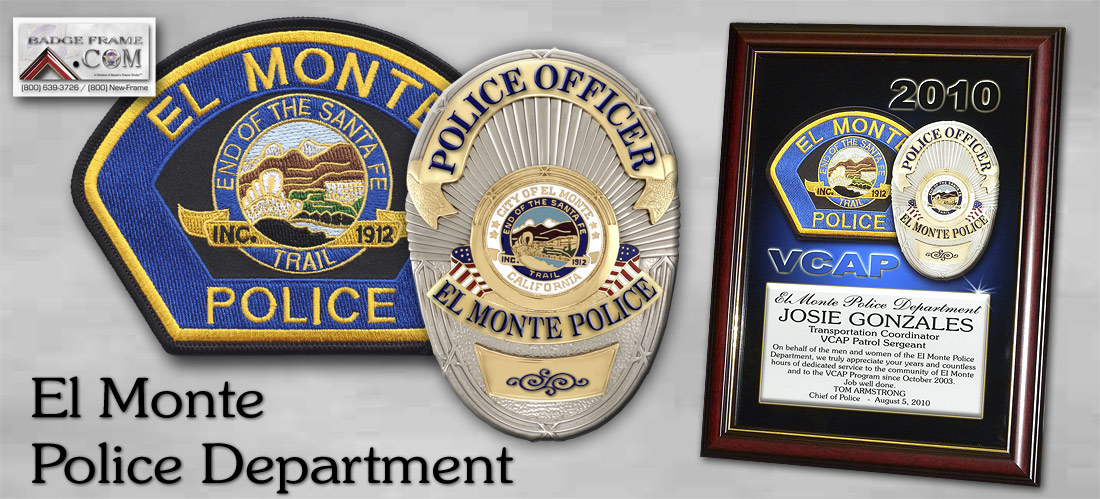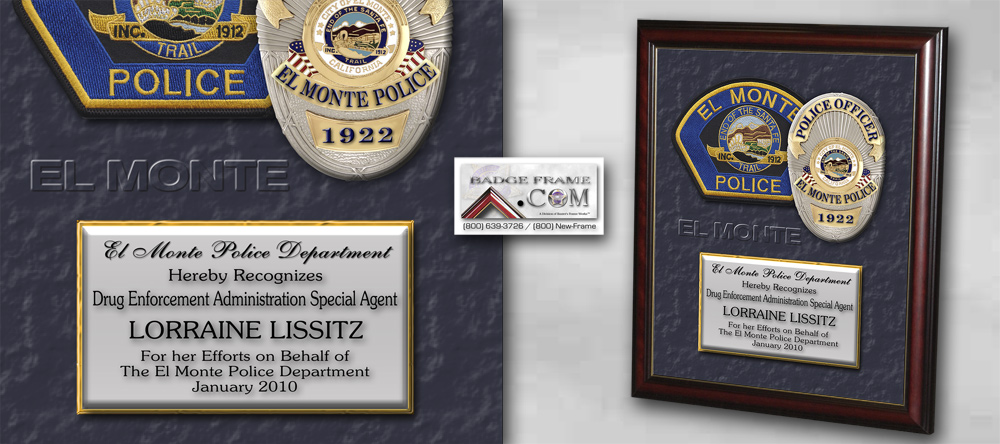 see larger image here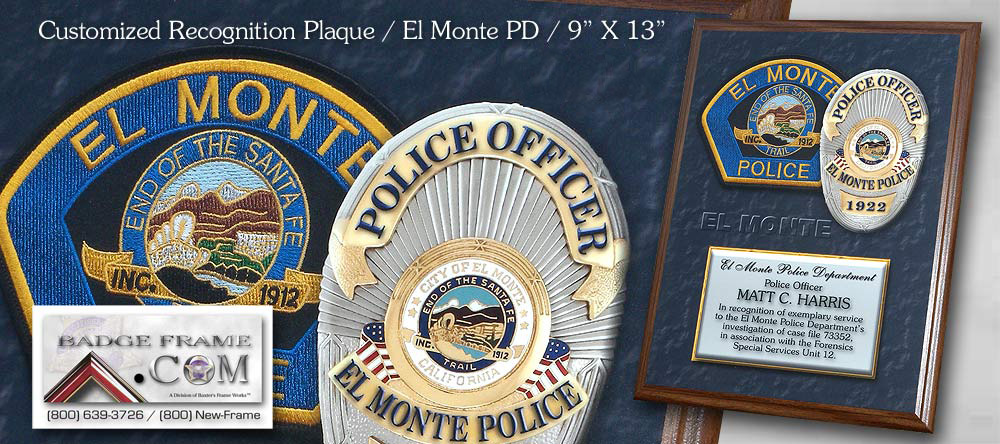 see larger image here...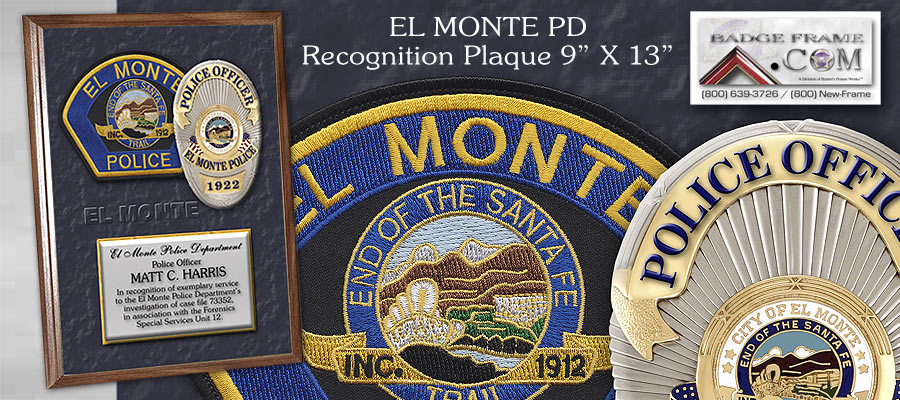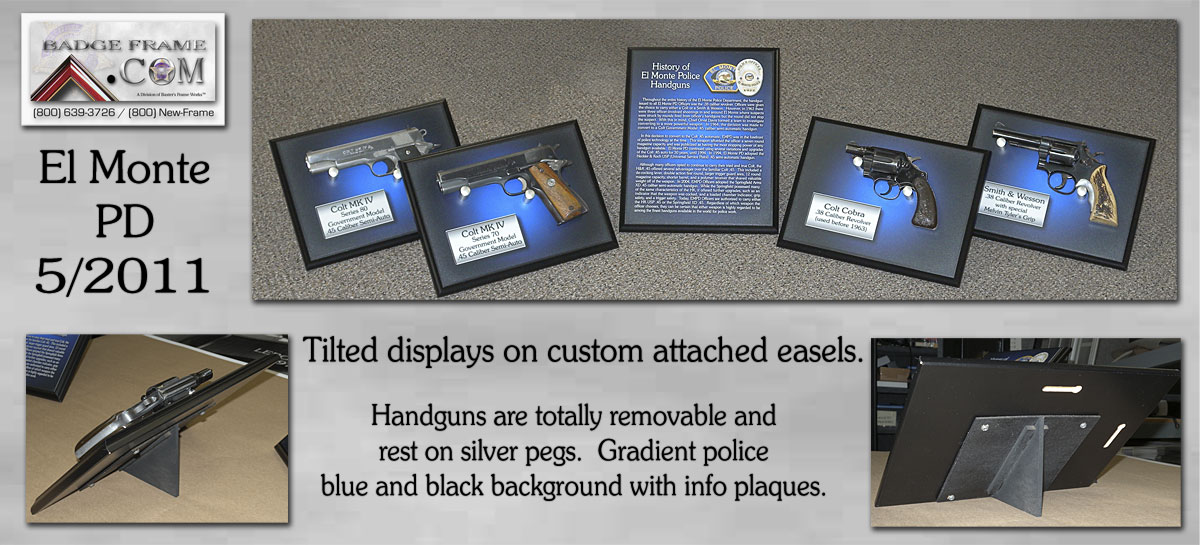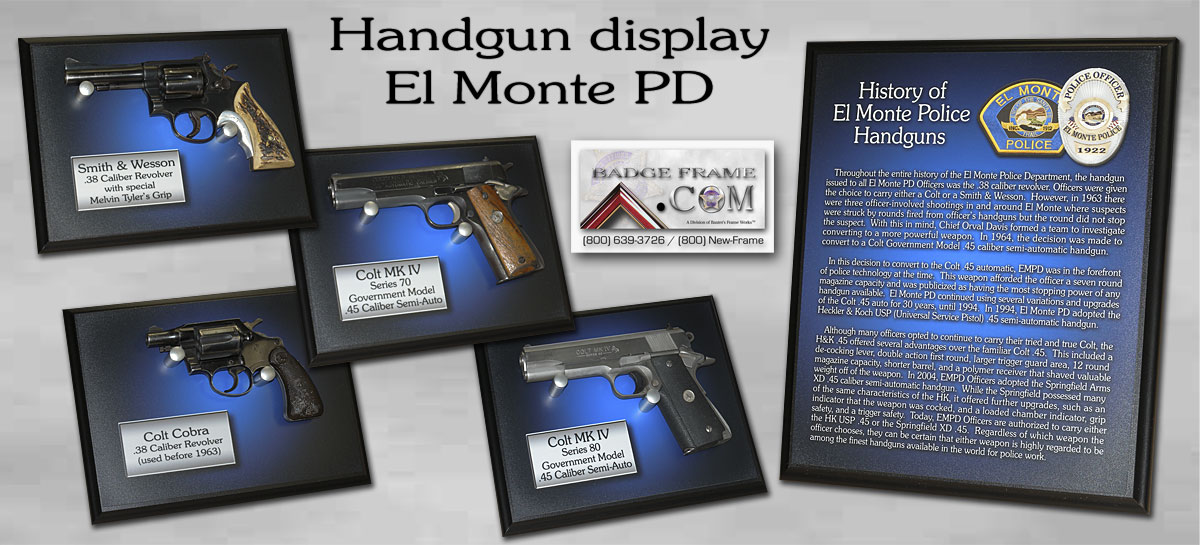 See Handgun Section here...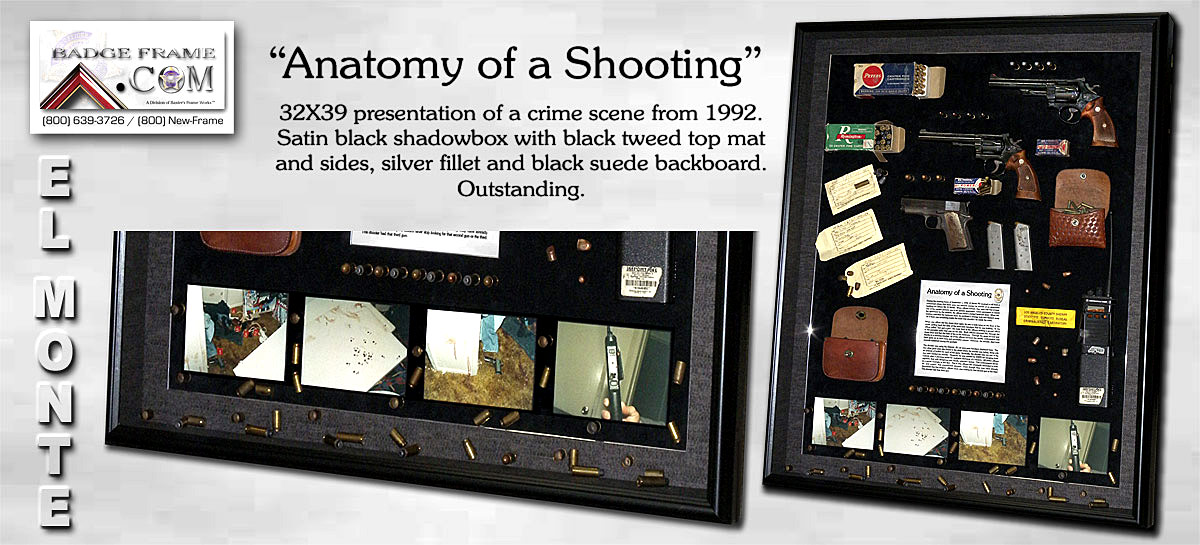 Click here to enlarge
Click here to read plaque of incident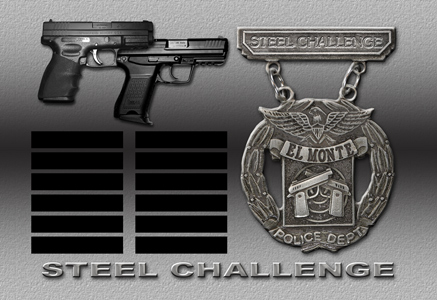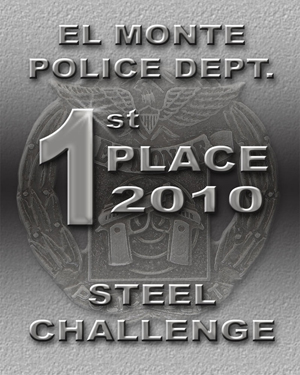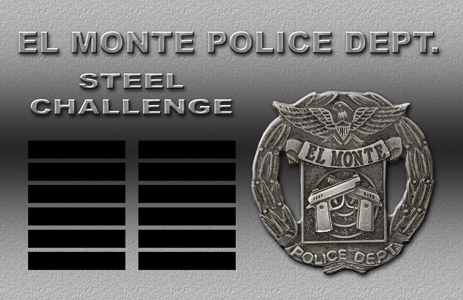 See more of our framing projects at our
Baxter's Frame Works Section
Call us...(800) New-Frame / National Toll Free
© 2005 Baxter's Frame Works / Badge Frame / All Rights Reserved
3811 Schaefer Ave., Suite A Chino, CA 91710 Local (909) 591-3033
EMAIL: fwbill32@verizon.net
EM us here
HEY!!! Don't forget to sign our GUEST BOOK before you bail.