We call frames that do not require the depth of shadowboxes "STANDARD FRAMES".
These frames can hold badges, ribbons, coins, tokens, certificates, awards, photos etc.
Basically anything that is not too thick or dimensional.
Standard Frame Options...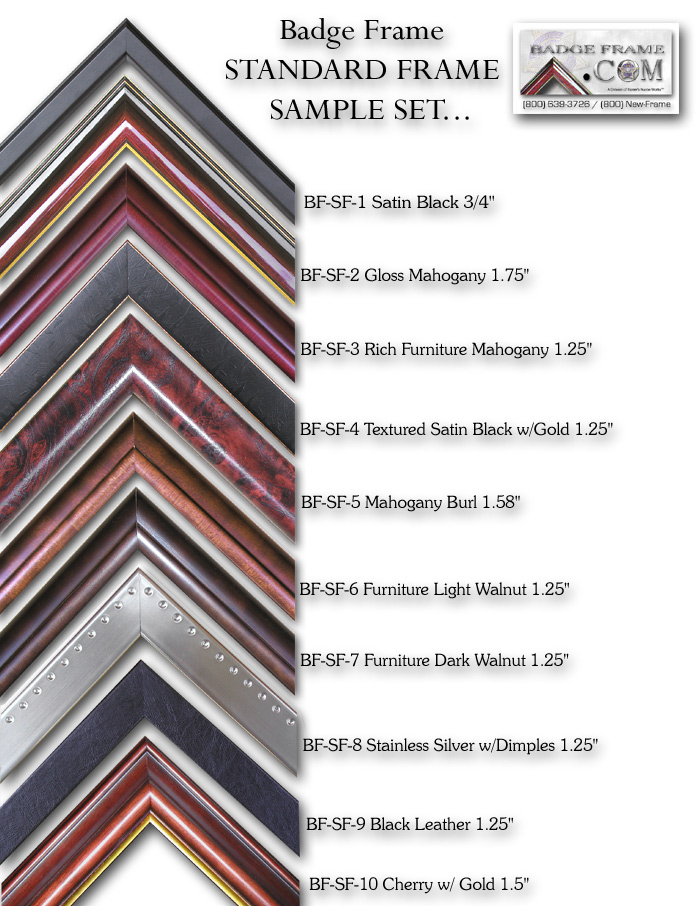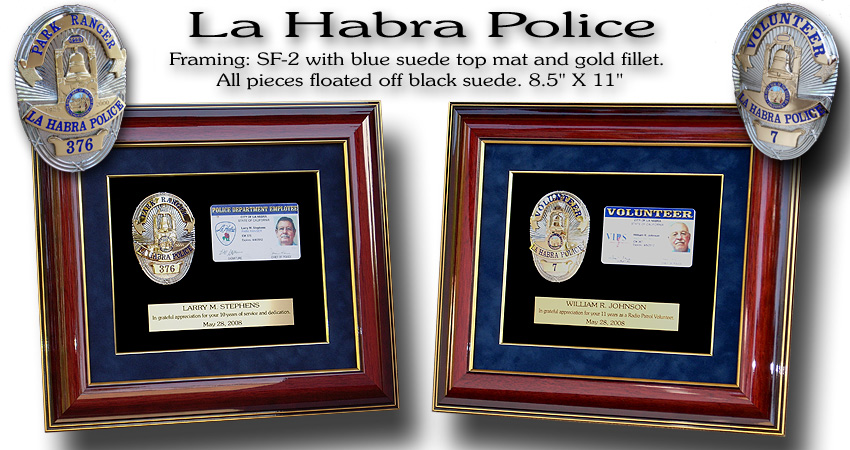 Click to enlarge
See up close versions and projects done in frame#...
SF1
/
SF2
/
SF3
/
SF4
/
SF5
/ SF6 / SF7 / SF8 /
SF9
/
SF10
Pricing for the standard frames is based on the kind of presentation required.
See pricing page for details
See more of our framing projects at Baxter's Frame Works.Com
SPORTS RELATED
/
WEDDING RELATED
/
MISC. #1
/
MISC. #2
/
GOLF RELATED
/
SHADOWBOX RELATED
Call us...(800) New-Frame / National Toll Free
© 2005 Baxter's Frame Works / Badge Frame / All Rights Reserved
3811 Schaefer Ave., Suite A Chino, CA 91710 Local (909) 591-3033
EMAIL: fwbill32@verizon.net

HEY!!! Don't forget to sign our GUEST BOOK before you bail.