Air Force
Section
-
Past Projects

Some of our "Air Force associated past projects" are shown below.
You can get ideas for your project by looking through the images.
Click on images to enlarge...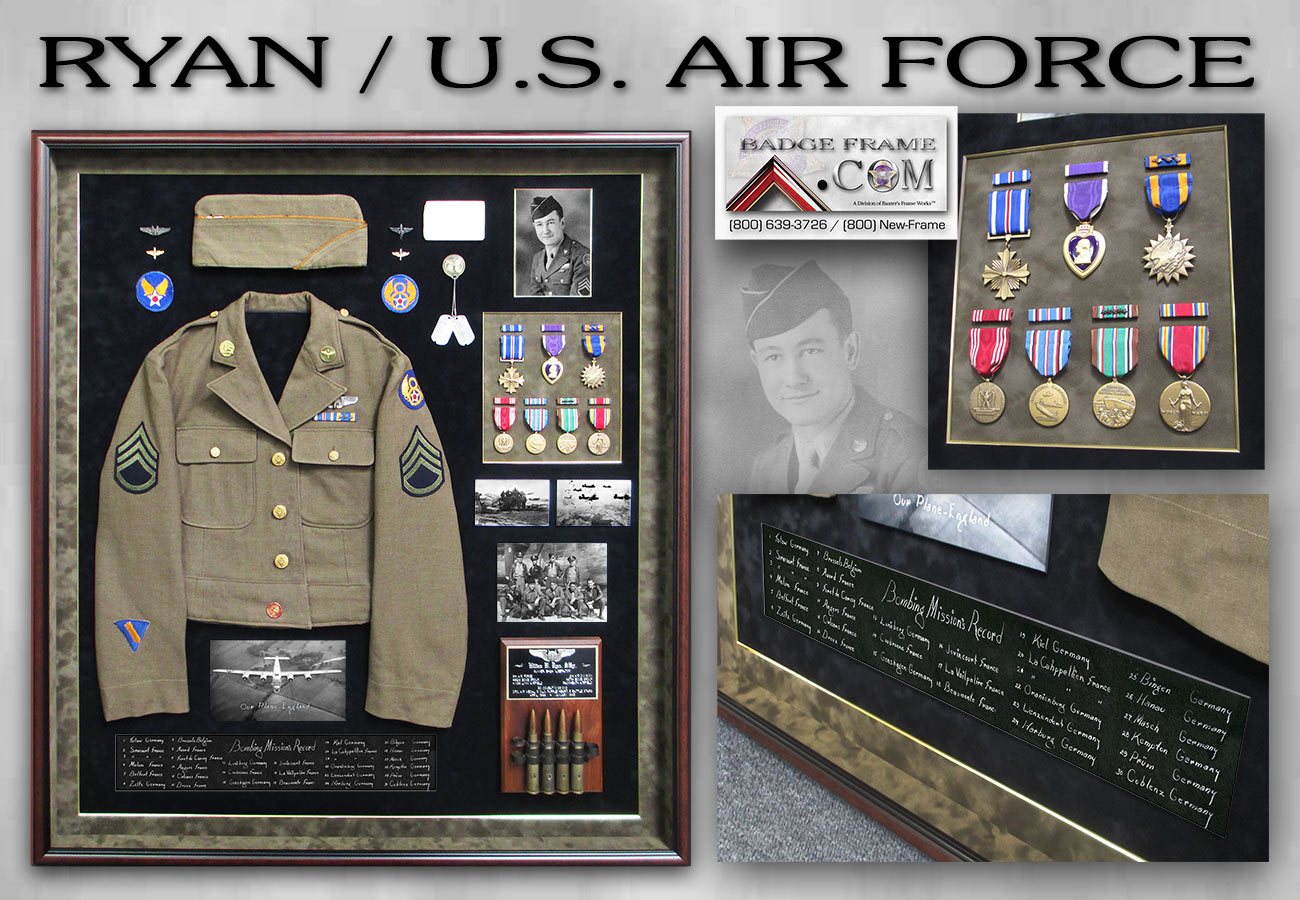 Uniform Section

"The Shadow boxes made it safely to the workplace...I can't thank you guys enough.
This shadow box made my 20 yrs of service worth while. I feel so proud every time I look at it....
thanks for making my vision of the box come true."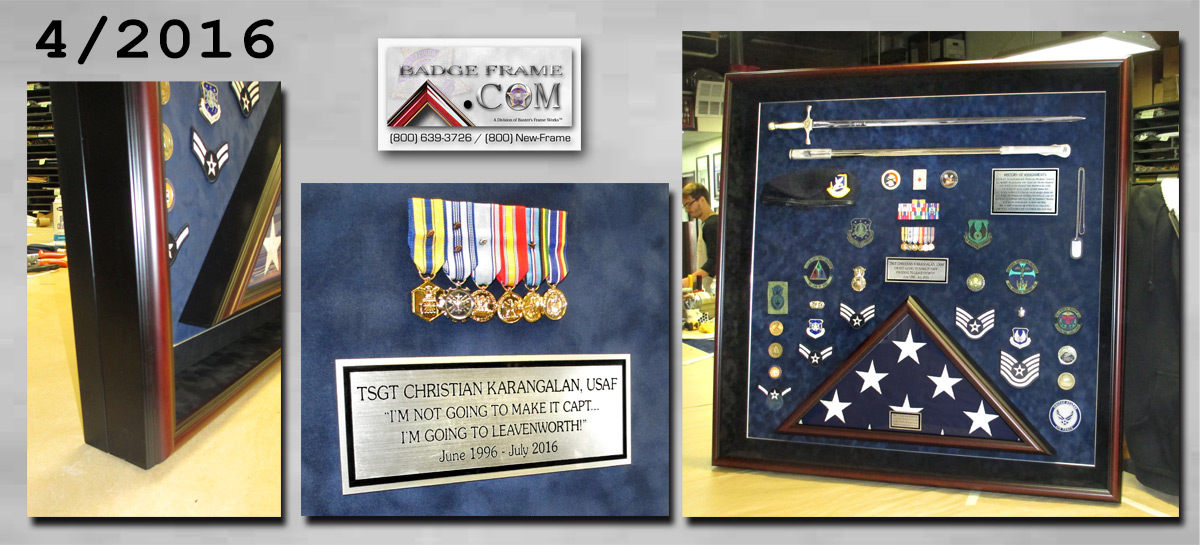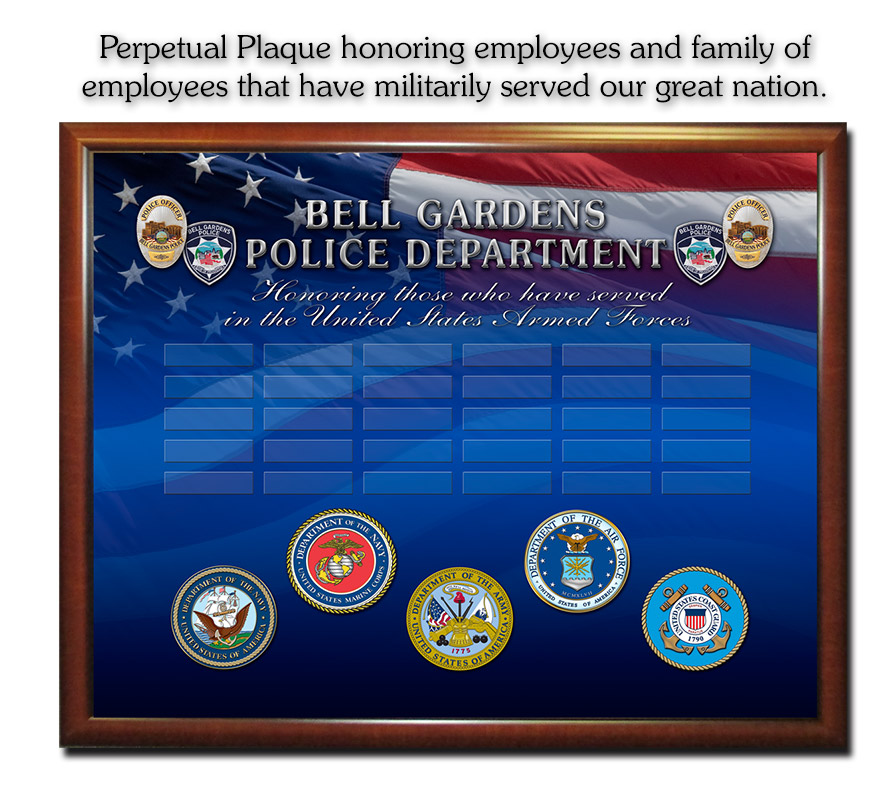 Perpetual Plaque Section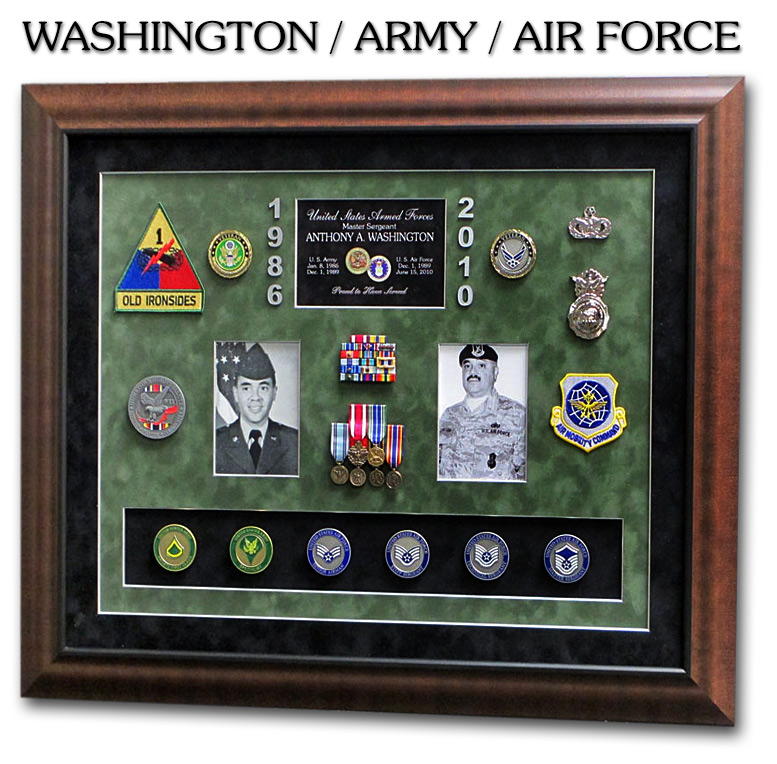 Army Section
Military Index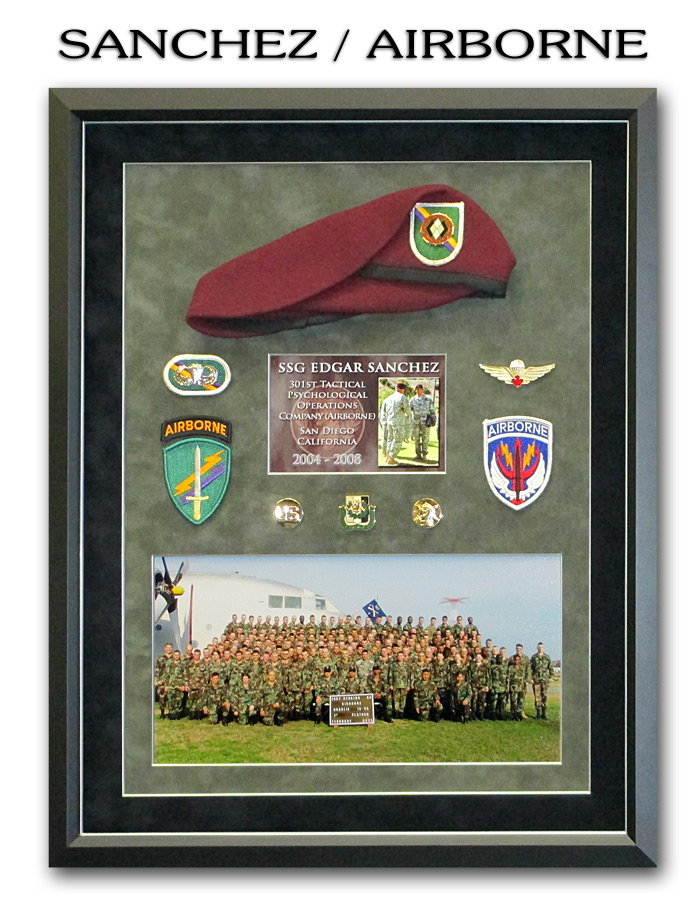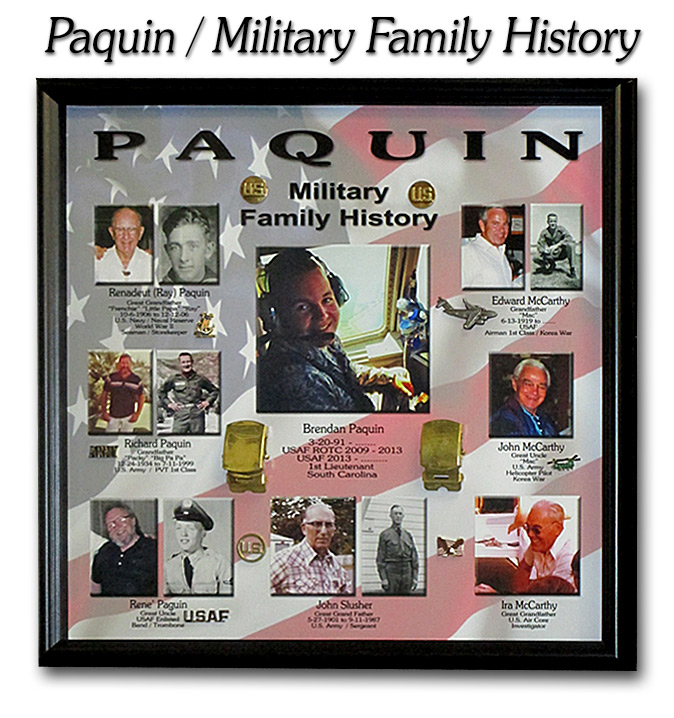 2-3-4 Generations Section here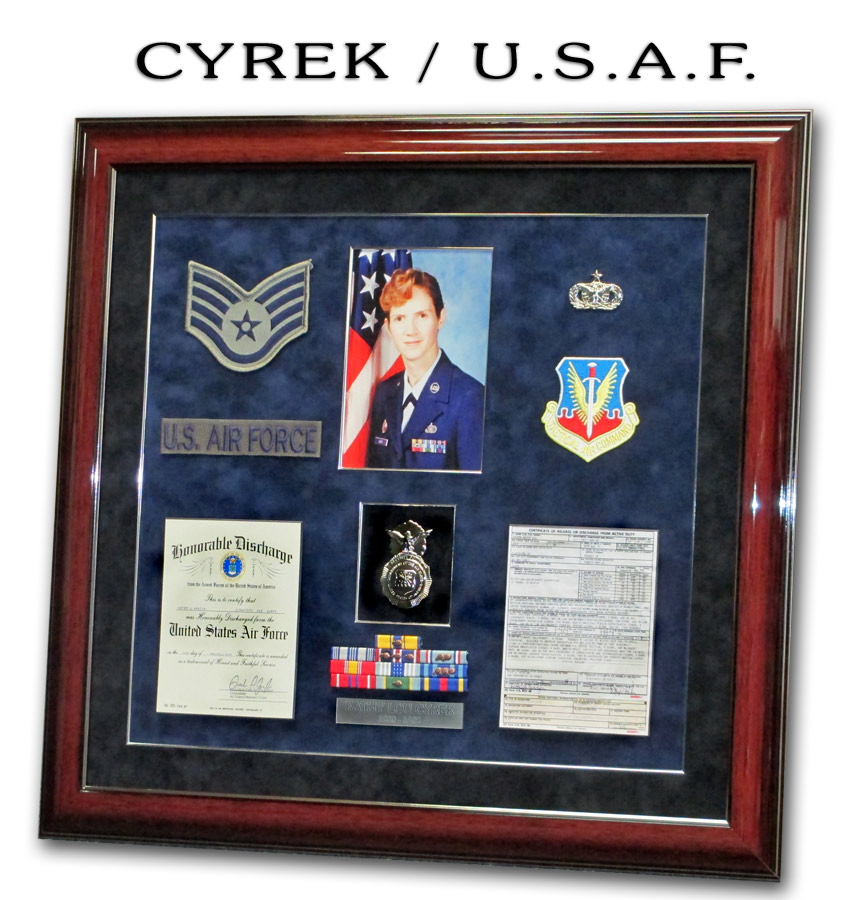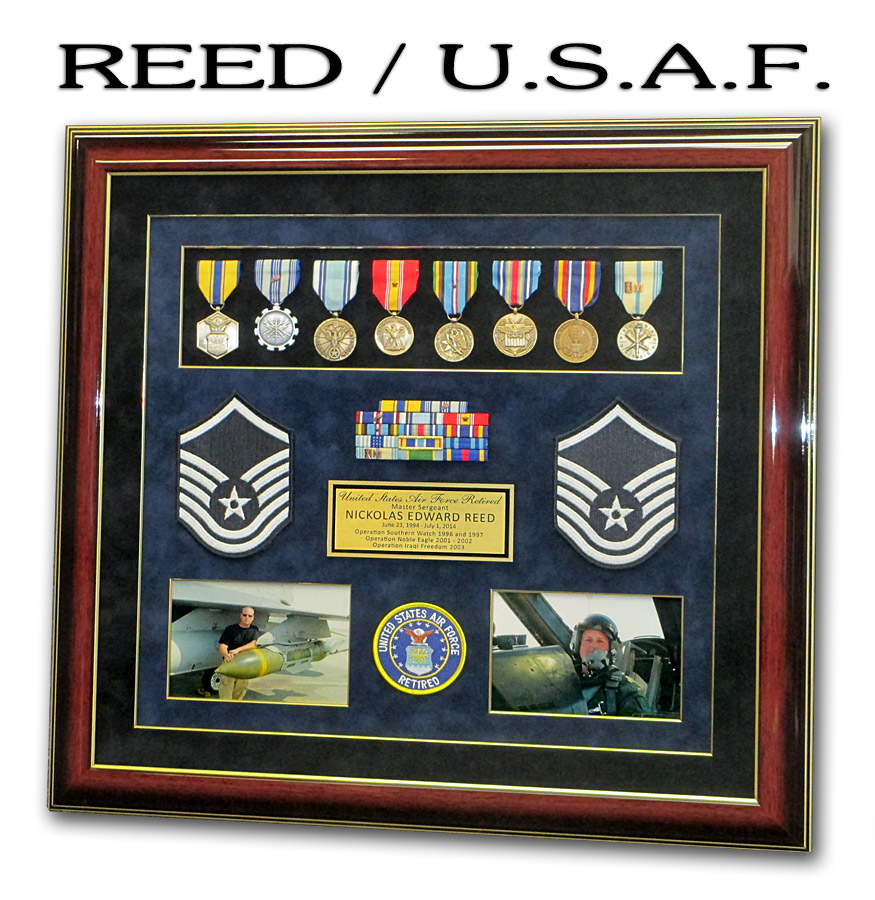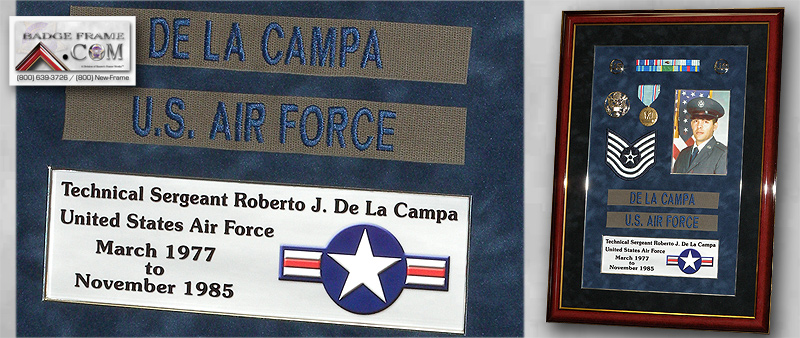 larger image here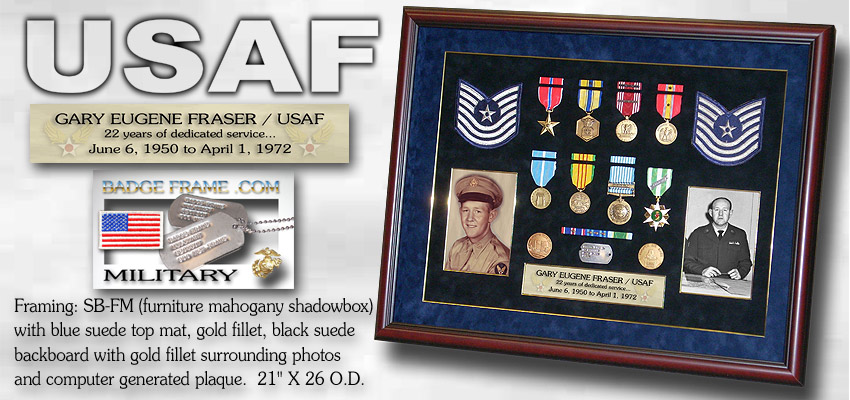 see larger version here...
Note: This is a new section on our site.
More examples coming shortly.

HEY!!! Don't forget to sign our GUEST BOOK before you bail.