As of 8/24/2018 Badge Frame is no longer creating the "Electronic Shadowbox Presentations".
This page is being left active because I (Bill Baxter) think they are awesome.
Apparently no one else does. Dos Boot.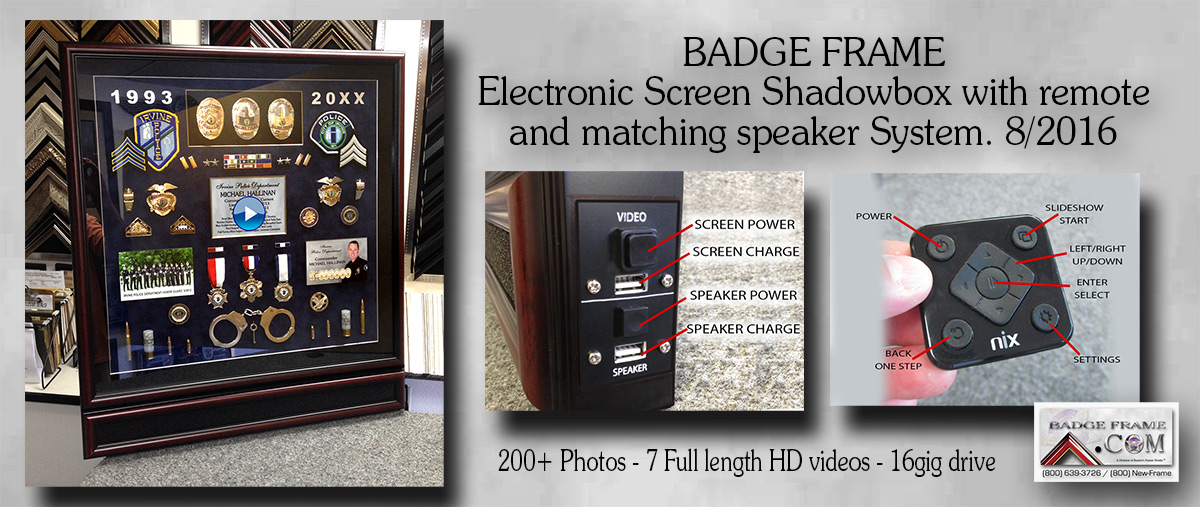 Irvine PD Section
Police Shadowbox Section
SEE VIDEO HERE
The Barnes presentation below featured both photo slide-shows and videos, some of which were from
the series "COPS" and actually had footage with him live on the beat.
New section. More to come including video of the presentations in action.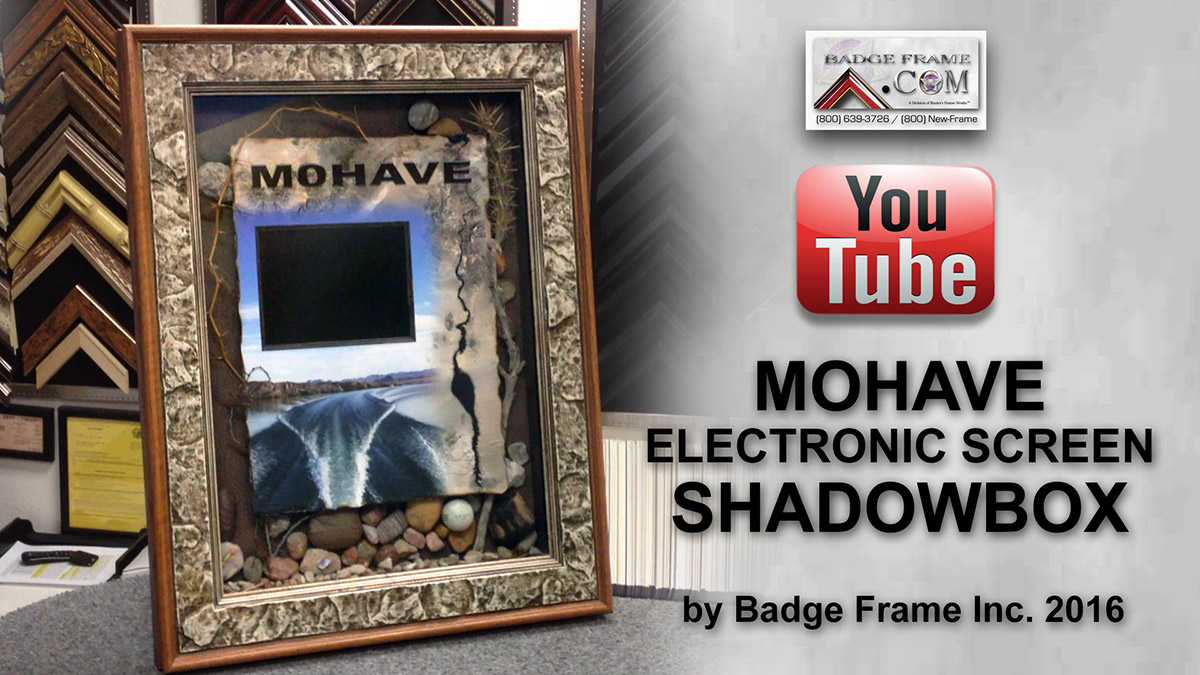 "Other Stuff" Section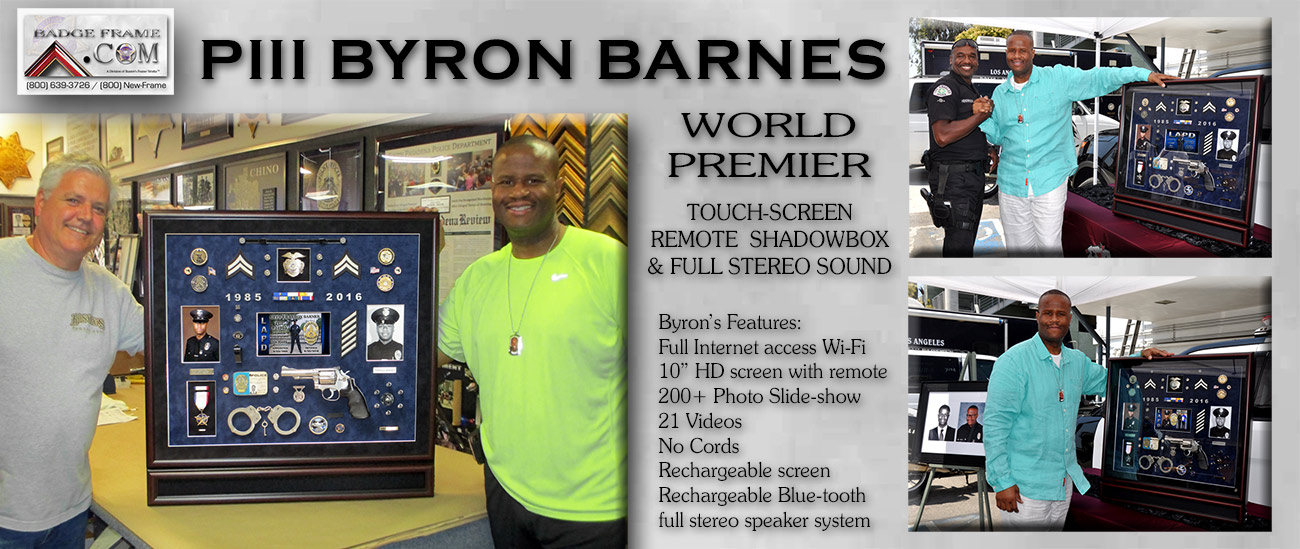 Police Shadowbox Section
LAPD Section
Watch YOUTUBE VIDEO

Give a call with any questions! (800) 639-3726
See more of our framing projects at our
Baxter's Frame Works Section
Call us...(800) New-Frame / National Toll Free
© 2005 Baxter's Frame Works / Badge Frame / All Rights Reserved
3811 Schaefer Ave., Suite A Chino, CA 91710 Local (909) 591-3033
EMAIL: fwbill32@verizon.net
EM us here
HEY!!! Don't forget to sign our GUEST BOOK before you bail.