Thick
Bronze, Brass and Aluminum
Interior/Exterior
Plaque Options


Lots of options with these! Call us with your needs! (800) 639-3726
click images to enlarge
COLE / DESERT HOT SPRINGS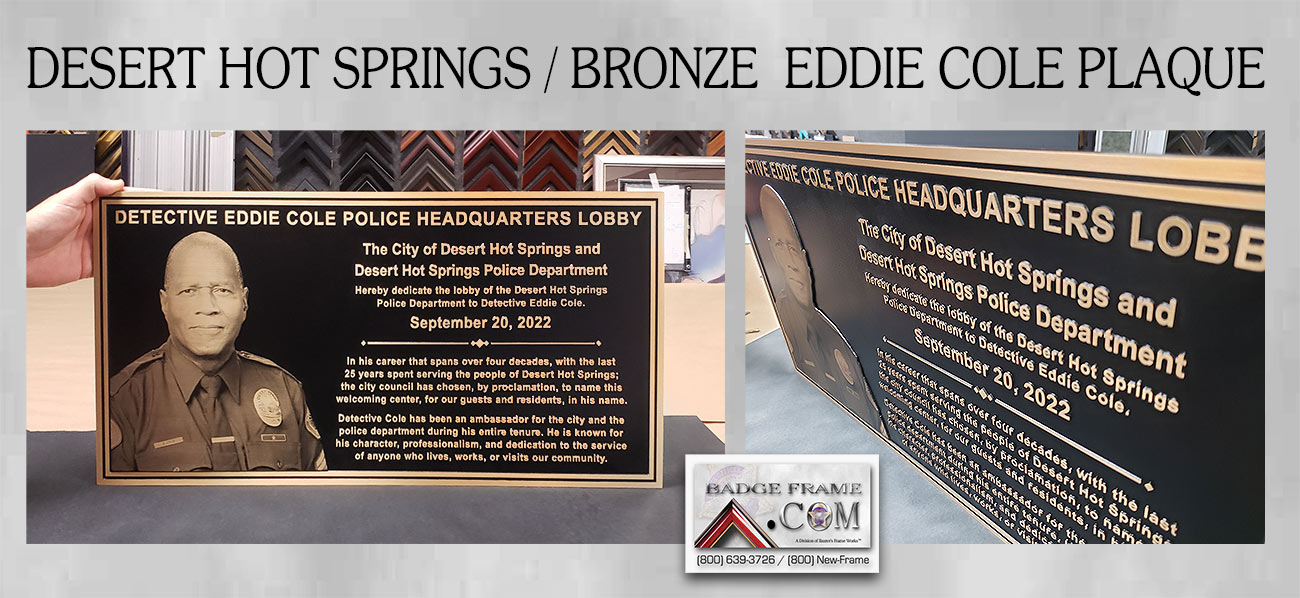 Desert Hot Springs Section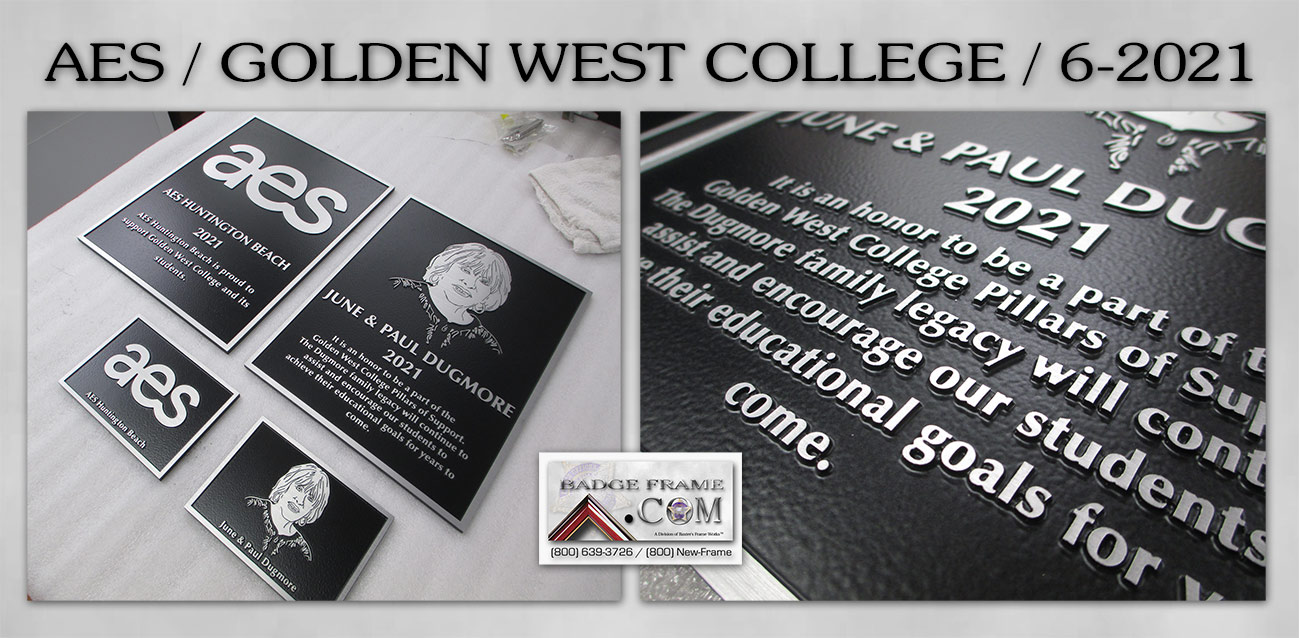 Exterior/Outdoor Section
University Section
Bronze / Flat Relief Bronze Plaque 22X12 4/2019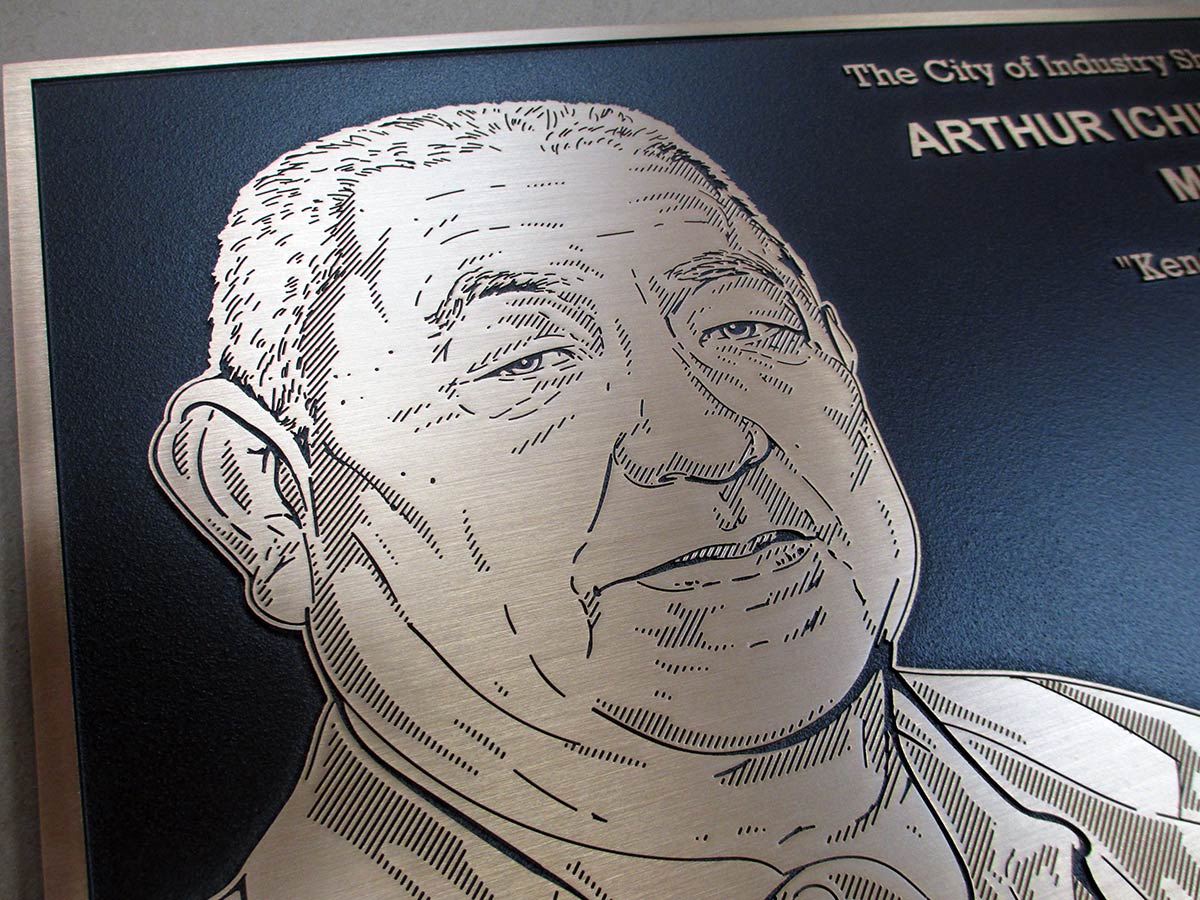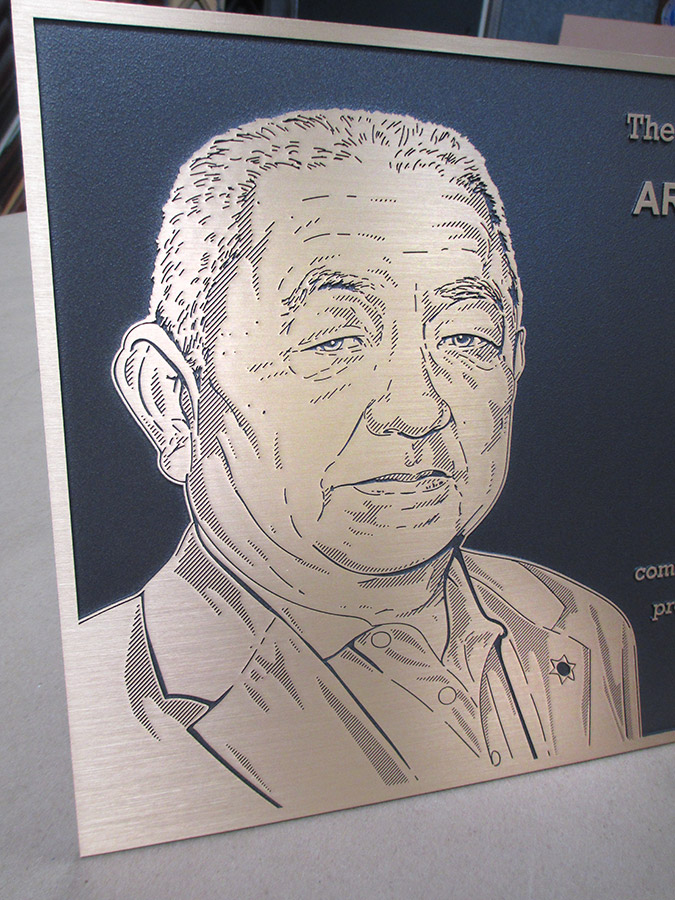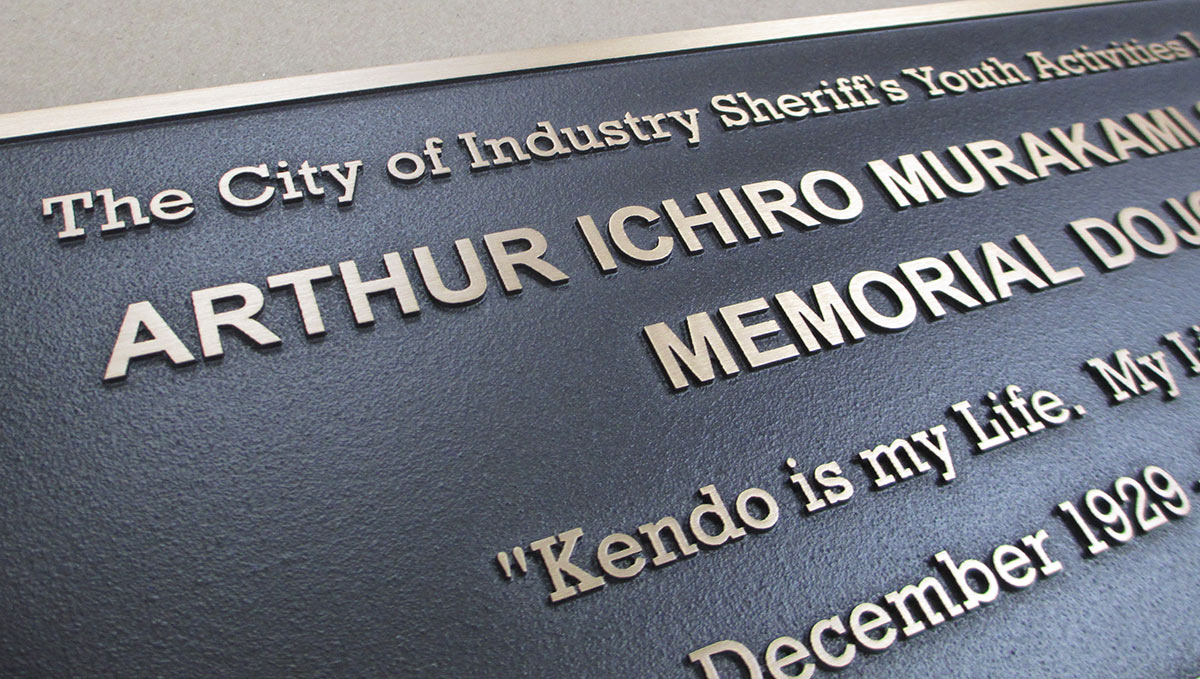 Thank You, so very much! Undersheriff Tim Murakami and family were very touched.
As the 'ol cowpoke said: "I ain't got the words."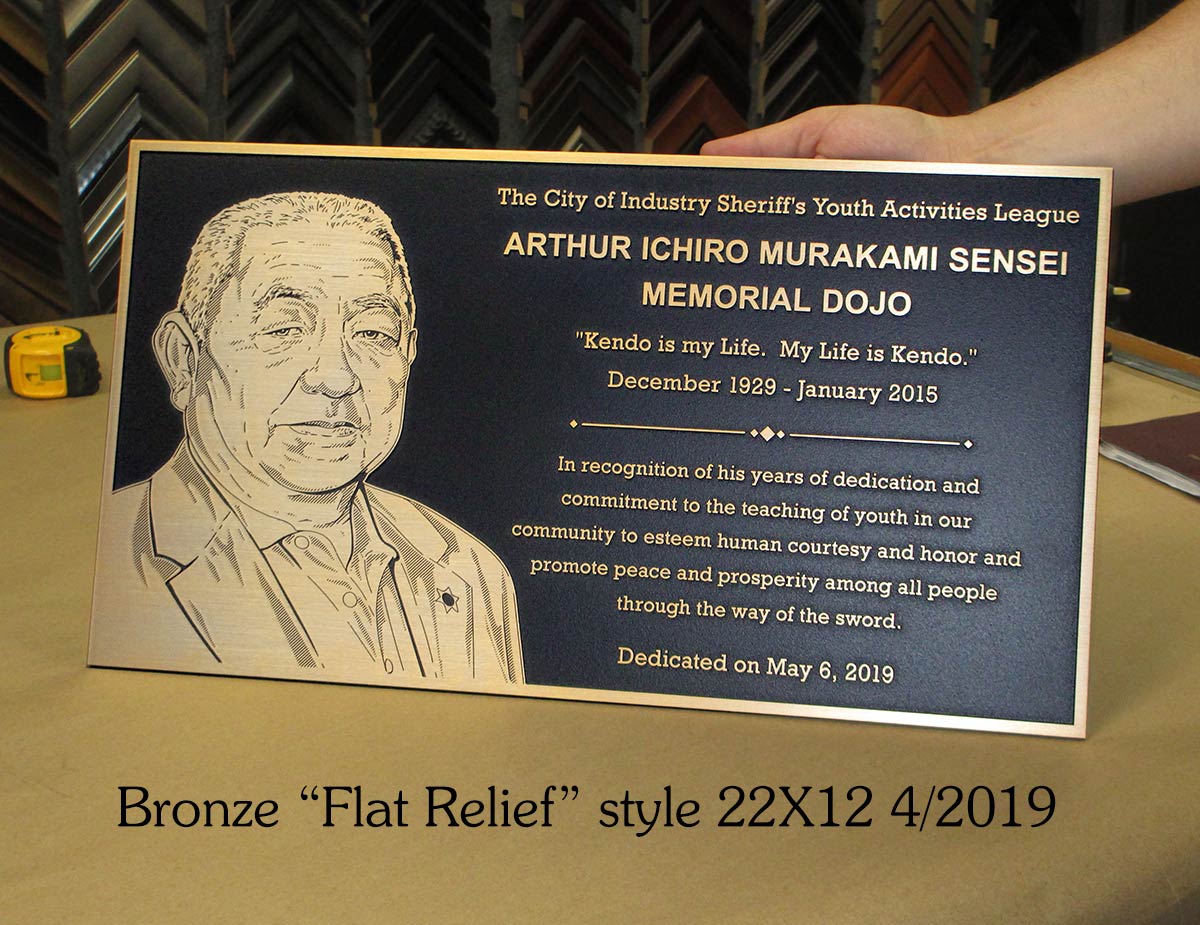 Sheriff's Section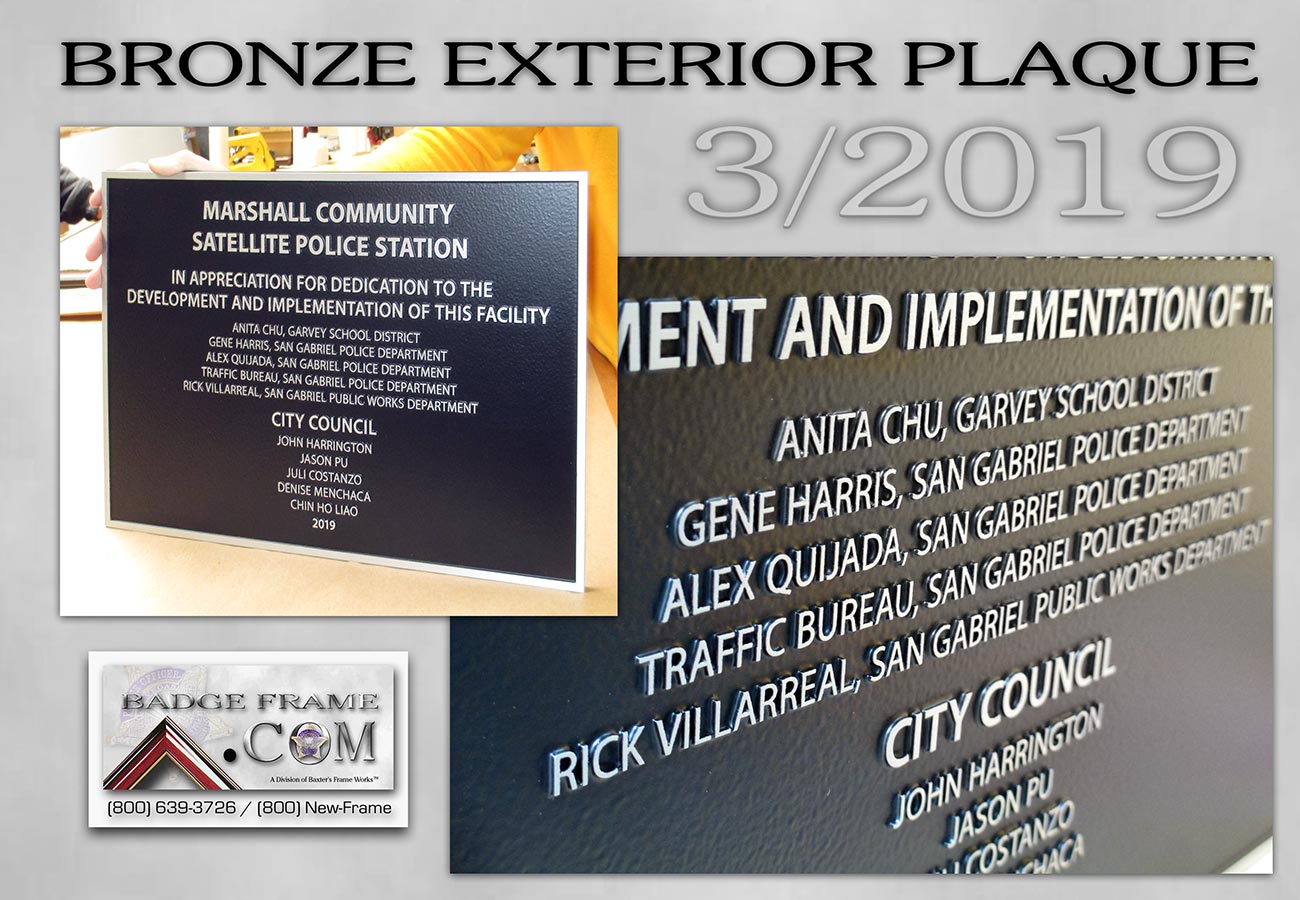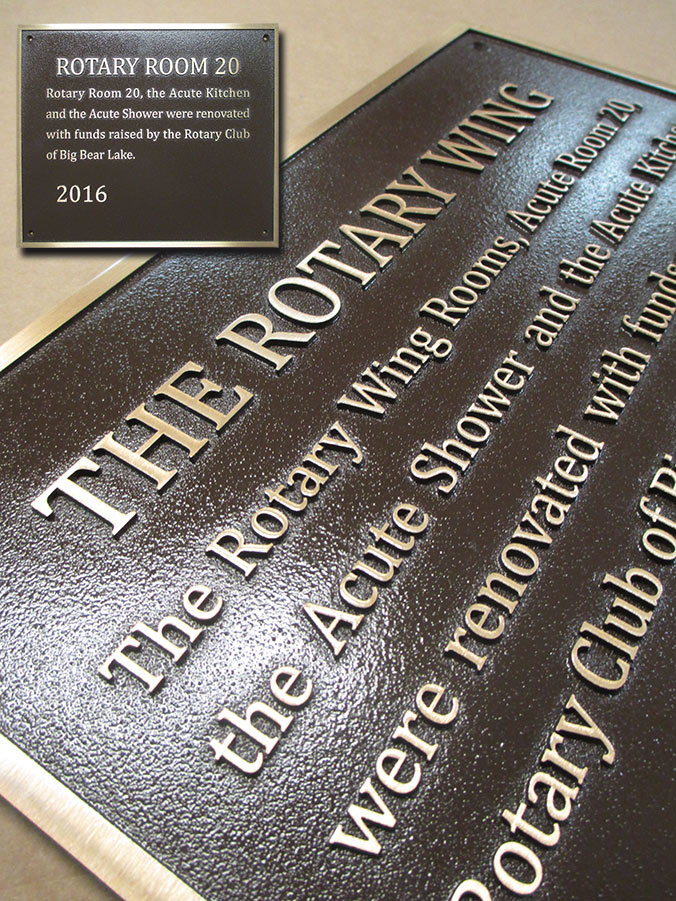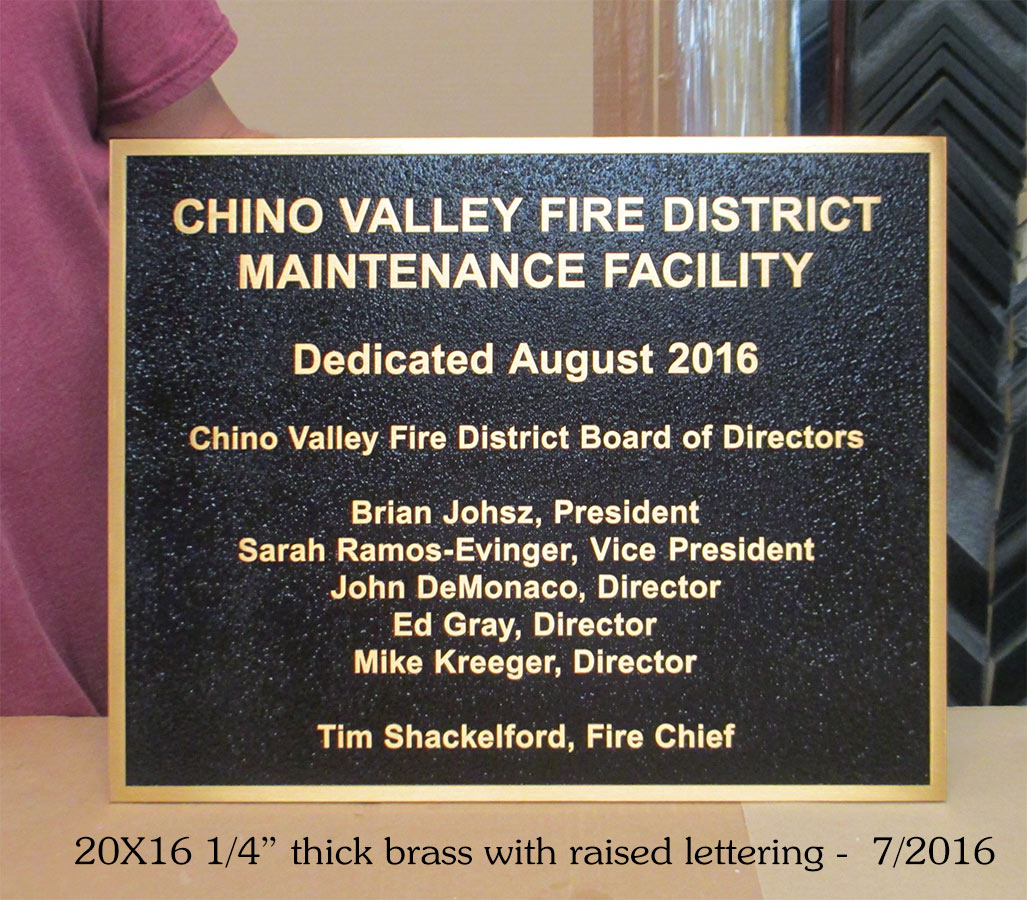 Fire Section
Sign Section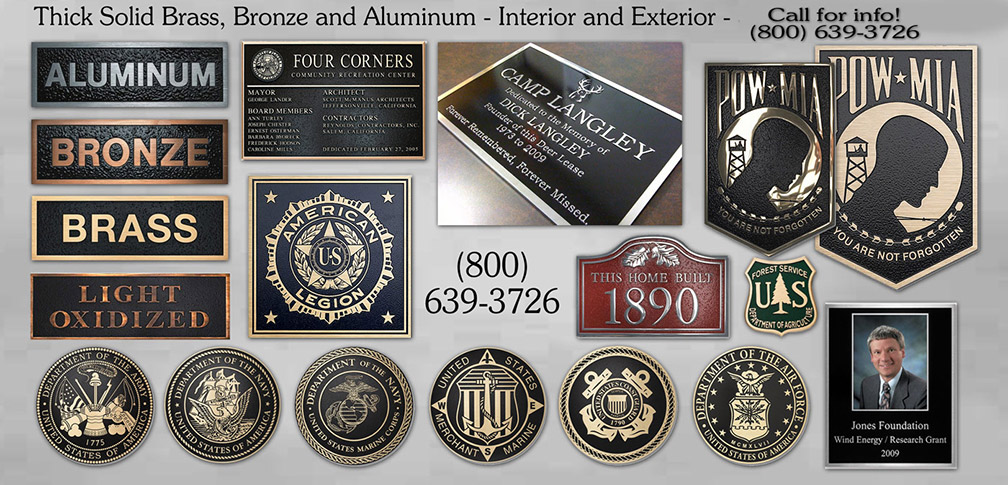 2 in 1 brass plaques adhered to a laminated, Sheriff green gradient, framed backboard.
Click to enlarge...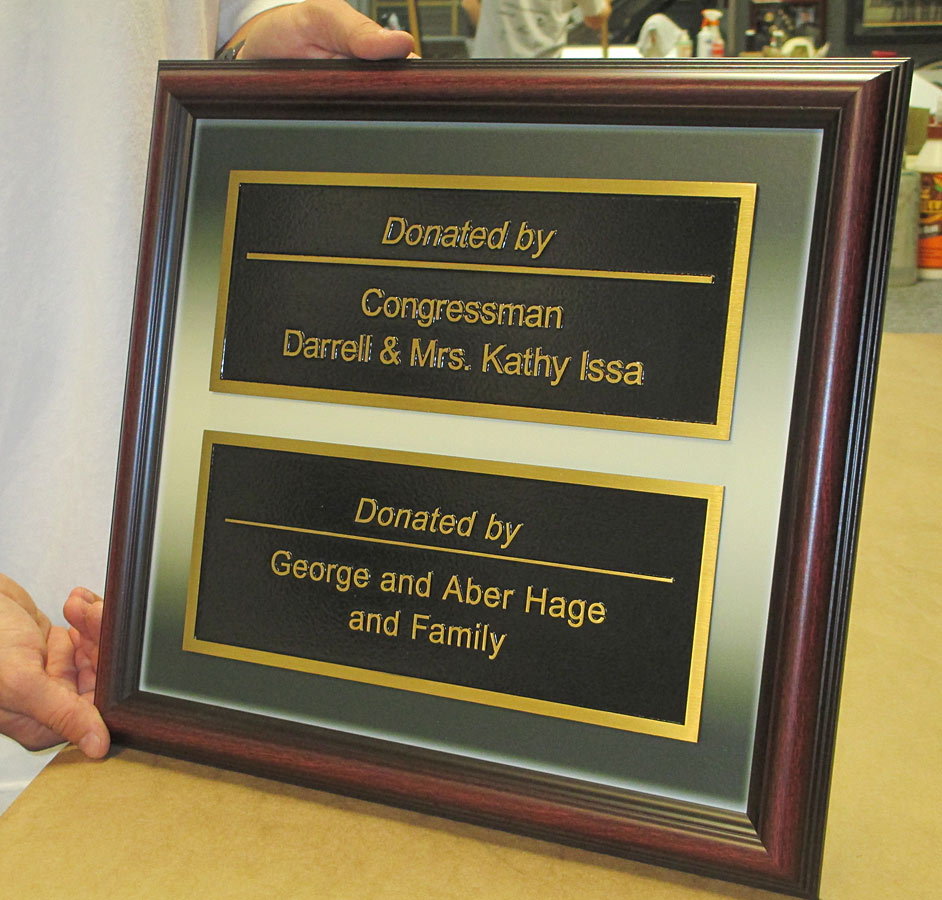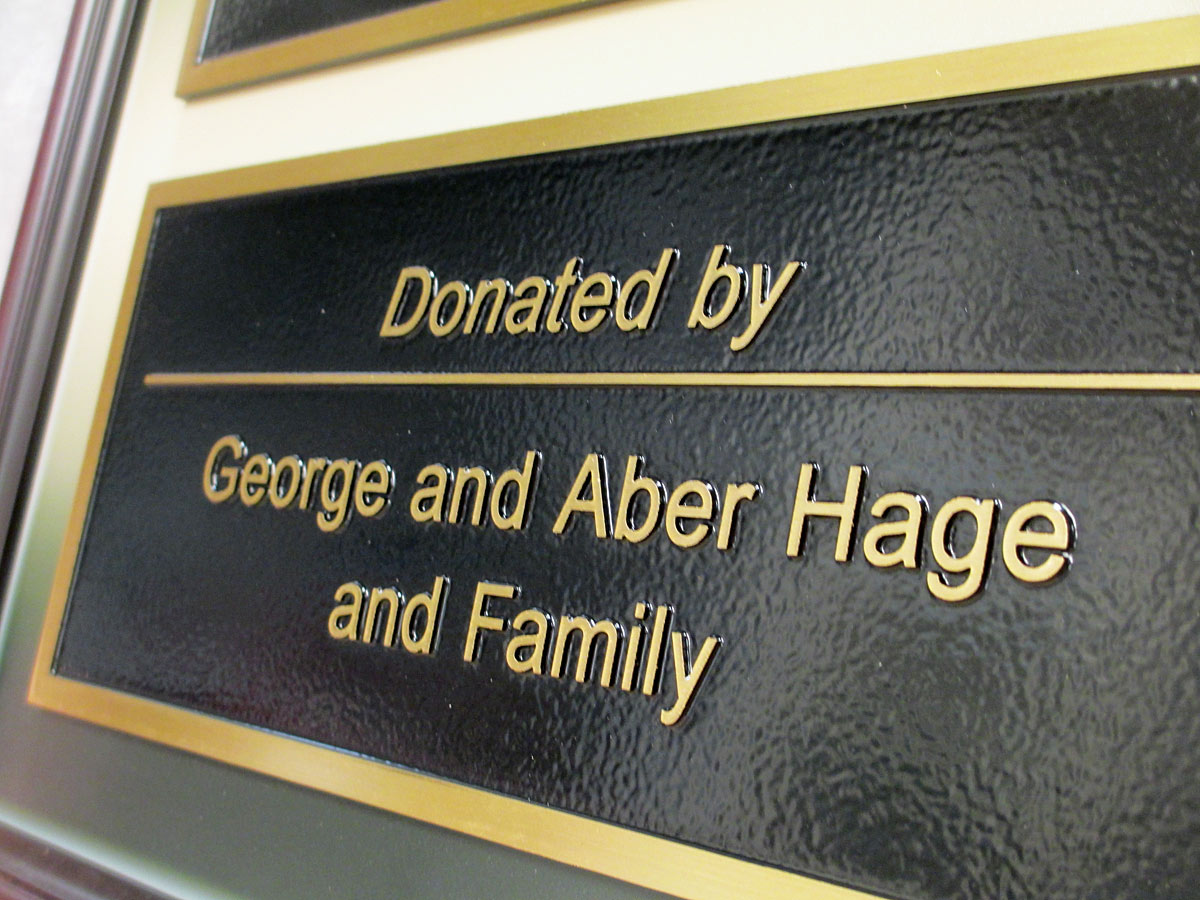 BORDERS


MOUNTING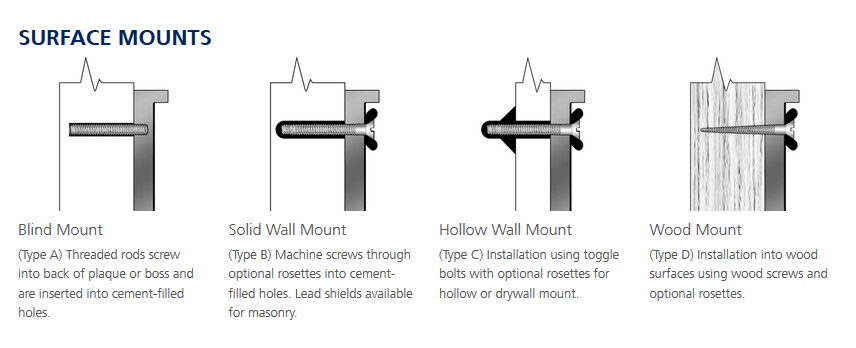 See more of our framing projects at our
Baxter's Frame Works Section
Call us...(800) New-Frame / National Toll Free
© 2005 Baxter's Frame Works / Badge Frame / All Rights Reserved
3811 Schaefer Ave., Suite A Chino, CA 91710 Local (909) 591-3033
EMAIL: fwbill32@verizon.net
EM us here
HEY!!! Don't forget to sign our GUEST BOOK before you bail.